What is Sarcoptic Mange?
Sarcoptic mange is caused by the dog-specific variant of the scabies mite. Also called canine scabies, sarcoptic mange is a highly contagious skin condition caused by the mite Sarcoptes scabiei var canis. The mites burrow under the skin of the animal, and both the motion of the mites and the buildup of feces trigger immune reactions including severe, desperate itching.
Characterized by extreme itching, pain, and alopecia (hair loss), this disease rapidly forms thick yellow crusts on the skin.  While itching and discomfort may not seem serious, sarcoptic mange is not similar to having fleas; the lesions and crusts formed by itching and skin irritation will worsen, and if not dealt with promptly, scarring and permanent hair loss may result. In extreme, untreated cases, these wounds may become infected, leading to weight loss, septic shock, and death. 
You may wonder, is mange contagious to humans? Yes, the sarcoptic mites in this family are also responsible for the human scabies condition, and while the canine variant prefers dogs, humans can also contract limited cases transmitted by their dog.  

Book First Walk Free!
Symptoms of Sarcoptic Mange in Dogs
The condition often starts on the ears, elbows, and abdomen. Mite infestations can also appear on the face, neck and other areas of the body. Commonly referred to as dog mites, these contagious, microscopic organisms are not visible to the naked eye. Instead, you will see the following symptoms in your pet:
Extreme itching
Kicking, rolling, and scraping behaviors
Reddened, irritated sections of skin
Yellow crusts on irritated skin
Tiny track marks from mites burrowing
Thickening of the skin
Fold formation on previously smooth skin
Causes of Sarcoptic Mange in Dogs
There are different types of mange, with demodectic and sarcoptic being the two most commonly seen in canines. Demodectic mange is not considered contagious; however, in cases of immunocompromised dogs, the mites will spread, particularly if the disease is severe.
Is sarcoptic mange zoonotic? In layman's terms, is this variant of mange contagious? Yes, unlike demodectic mange, sarcoptic mange is easily transferred from dog to dog. Once present on your pet, the mites go through a cycle of burrowing into the skin and laying eggs. The hatched mites then mate and tunnel into the skin again. It's the motion of the ectoparasites that cause the intense itching.
Diagnosis of Sarcoptic Mange in Dogs
Any owner who notices the sudden onset of extreme itching and discomfort in their pet should contact a veterinarian immediately and keep the affected pet away from other animals, as sarcoptic mange is highly contagious. The crusts and skin irritation associated with this condition may be concealed by frequent bathing and grooming, and so a veterinarian will need to examine the dog to diagnose the condition effectively.
Scrapings of itchy areas on the skin will be examined microscopically for evidence of eggs, mites, or mite feces. Areas the dog is unable to reach to scratch are the best places to check for mites. In many cases, the mites are difficult to find and locate, and so often veterinarians will prescribe anti-mite medications on an educated guess, as these medications carry minimal risk of side effects. Successful resolution of the condition with treatment, in the absence of a microscopic identification, is considered a confirming diagnosis.
Treatment of Sarcoptic Mange in Dogs
There are a number of creams and ointments that are effective in killing the mites, including selamectin, ivermectin, and imidacloprid-moxidectin. Some breeds are highly sensitive to ivermectin and may have a severe adverse reaction, so don't borrow other pet owner's medication to treat mites. The cream is applied to either affected areas or the entire animal for around 3 weeks. Bathing and washing the dog before treatment increases the ability of the medicine to kill the mites. Care must be taken to change and wash clothing and bedding contaminated by an infected animal, as the mites can easily colonize humans.
Recovery of Sarcoptic Mange in Dogs
Can humans get mange? Sarcoptes scabiei var canis is capable of living off the host (your dog) for several weeks. A concerning ectoparasitic disease in your pet, the transmission to humans is less invasive as the mite does not thrive on the human body the way it does on a dog, especially a dog that is weak or ill. However, mange in a human is intensely itchy and should be attended to so that secondary infection does not develop. Wear gloves while treating your dog with the veterinarian prescribed medication and ask the vet what to do to sanitize your home. Nearly every dog makes a full and quick recovery from sarcoptic mange if treated promptly and kept away from sources of re-contamination. Only in cases of severely immunocompromised animals are mites a life-threatening danger.
Sarcoptic Mange Questions and Advice from Veterinary Professionals
Bonnie
Maltipoo
12 Weeks
0 found helpful
Has Symptoms
Scratching and dragging rear
My maltipoo is 12 weeks old. She was just diagnosed with sarcoptic mange. She was given revolution and antibiotics. We are on day 3 of meds. Her stool has been fine however this morning she started dragging her rear end. Is this in relation to the mites? I'm hoping I don't have another issue going on. Also, when should I see her itching subside?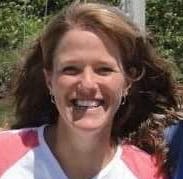 1611
Recommendations
Bonnie's behavior might be related to the mites, and itching, yes. When her itching stops depends on the severity of her infection, and sometimes the itching will get worse before it gets better, as the mites die. If she is terribly itchy, she may need something to help with that short term, which your veterinarian can get for her. If he itching is gradually improving and she stops dragging her bottom, you are on the right track.
Add a comment to Bonnie's experience
Was this experience helpful?
Colby
GSD/Lab
14 Weeks
0 found helpful
I rescued a puppy yesterday and he's itching relentlessly until he whines and even then he doesn't stop, also, scabbing and balding slightly. I want to know if there's any action I can take while I wait on his vet appointment on Tuesday. It's only Saturday morning.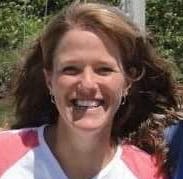 1611
Recommendations
Thank you for your email. Puppies are commonly affected by parasites, one of which is the Scabies mite. That might can affect humans and cause itching lesions. Demodex is another mite that can make puppies very itchy. It would be best to try and get him in to a veterinarian today to have him diagnosed and start treatment, so that he can get some relief. I'm not able to diagnose anything for him without seeing him, and the treatments for many mites and skin conditions are not over the counter. If your veterinarian isn't open on Saturday, there should be a 24 hour facility or after hours care that you can take him to to have him seen. I hope that he is okay.
Add a comment to Colby's experience
Was this experience helpful?
Simba
GSD
5 Years
1 found helpful
My lab and gsd are 5 years old. They were misdiagnosed with allergies for 18 months and that's when we discovered they had Sarcoptic mange. By then there was pyoderma infections, pigmentented skin and sores. We used natural remedies. These helped but did not cure. They have been on stronghold for 5 months ( Bi - weekly). There has been significant improvement in their skin and they have stayed clear of antibiotics and steroids.we are decontaminating the environment. Despite significant improvement they continue to have breakouts. However, these breakouts are going down in intensity. They sleep a lot better I still get some bites on my hand when I touch them. I get conflicting Information from vets and it appears that there is no upto date knowledge on this condition. My vet says that it should have been cleared by now while another vet says it can take longer as They are two dogs and they keeping passing it back and forth which makes the process tragically slow. This vet also stated that each mite needs to bite to die. I can see the progress but I am confused about what route to take. They are on stronghold Bi- weekly and I have in December moved it to weekly. I internet to keep it at that through January and February and depending on progress bring it down to go weekly or every 3 weeks until it completely resolves.I am supporting their immune with probiotocs, vitamin c and E and transfer factor plus. Additionally they get eveninb prim rose oil, hemp seed oil and coconut oil. Please can you give me your thoughts on treatment and duration - how long it can take to resolve Sarcotic Mange in dogs who had a severe case of Mange which had resulted in deep pyoderma infections and lichenification of skin. Thank you in advance..a very worried fur baby mum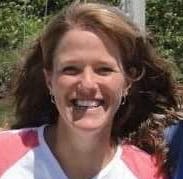 1611
Recommendations
Thank you for your email. Stronghold should be an effective medication against Sarcoptic mange, and the mites will be affected, as they live in your dogs skin. We typically need to treat more than once, as the eggs are not affected by the medication, and they need to hatch to be killed. I'm not sure if you have actually had repeat skin scraping to confirm that the mite is still there, or if they are suffering the effects of a long standing pyoderma. If they are improving, you may just need to continue the Stronghold, and be patient. If you haven't had them on a course of antibiotics, that would be a good idea, as clearing up the bacterial component in a long standing pyoderma can make a remarkable difference in how quickly things clear up. I hope that they do well.
I have been treating them with Stronghold for 5 months. Hence the question as to how many months can it take to eliminate them completely. I continue to get bites on my hand when I touch them so the mites are not eliminated. Is it possible for cure to take upto a year?
Add a comment to Simba's experience
Was this experience helpful?
Jethro
Pointer
2 Years
0 found helpful
My newly adopted rescue Pointer dog was diagnosed with Sarcoptic Mange and given Bravecto to take every 4 weeks for the next 2 months and Prednisone to control the itch. I wash his bedding daily in hot water and borax, what about my carpets, he has been sectioned off in the house but still has access to our family room with an area rug so that he is not isolated from us, since he is still acclimating to us. I have steamed cleaned all the hardwood floor and and furniture he had contact with, but there is no info on the web as to how maintain your carpets and floors while he is recovering. Any help would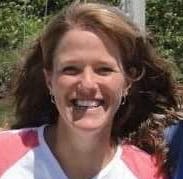 1611
Recommendations
Thank you for your email. If you ahve thoroughy cleaned the rest of the house, which it seems that you have, and he is being treated, which it seems that he is, you should be fine vacuuming the carpets thoroughly. Once he is started on the Bravecto, the mites will be dying, and keeping everything clean will be easier.
Add a comment to Jethro's experience
Was this experience helpful?
Kacey
Labrador Retriever
2 Years
-1 found helpful
HI. My 2yr old lab, just got diagnosed with mild case of Sarcoptic mange. My vet has me applying Revolution topical every 2 weeks, for 3 applications. I applied the first application this past Tuesday morning. I have already started seeing minor improvement with her scratching. So we are on the correct coarse. Now my question is... is there a concern about what is left around the house... should I be doing a deep deep clean on entire house? If so, are there specific cleaners etc? She has numerous beds/blankets (yeah I spoil her with that)... should I be replacing all bedding?

I'm not sure if I should be paranoid about this or not.

Thanks so much.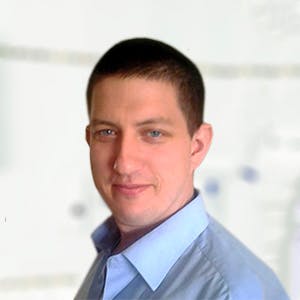 3320
Recommendations
If Kacey has been diagnosed with sarcoptic mange, you would need to thoroughly clean your house to prevent reinfection. Washing all clothing, bedding and machine washable materials in a washing machine on the highest temperature; vacuuming all surfaces and carpets and if you have one going over everywhere with a steam cleaner. Using a permethrin spray (available from most pharmacies) on large items like mattresses, couch etc…, be careful as the spray can be dangerous to humans and animals so wait for it to dry before touching it. Regards Dr Callum Turner DVM
My dog started scratching a few weeks ago and digging like crazy. As of last Friday, my whole family began having severe itching/crawling sensation, from the top of our heads, to our ears, nose, entire face, down to our toes. No fleas, bed bugs, etc, because we've been checked. Most of us aren't showing the "normal" symptoms of scabies, except one of my twins. We had our dog treated yesterday and are treating ourselves tomorrow because we just got our meds from pharmacy and our kids are asleep. Is it a good idea to keep my dog separated until we are treated and our home is taken care of? Also, have you ever heard of having little to no signs of scabies, except the creepy crawly/itchiness from top to bottom?
Add a comment to Kacey's experience
Was this experience helpful?
Iso
Golden Retriever
8 Years
2 found helpful
My dog was diagnosed with mites/scabies. He was given NexGuard. Does this immediately kill everything or will it take time. My golden retriever is essentially bald from this condition that they had thought was allergies (4 months of treatement- hadn't been scraped since the beginning).
I know it'll take months for him to get better, but I'm curious when he'll stop getting worse. Treated yesterday and is continuing to get worse. He was continued on his antibiotics and his Apoquel as well.
I am also curious as my whole family is covered in bites too.
Thanks!!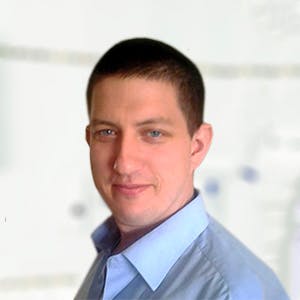 3320
Recommendations
Whilst NexGard kills fleas within 24 hours, the effects on scabies takes longer; I do not have any definitive data apart from a study that concluded that nine out of nine dogs treated with NexGard for scabies were mite free after four weeks. Additionally, intense itching may be due to secondary infection which may persist after the scabies has been successfully treated. Regards Dr Callum Turner DVM
www.ncbi.nlm.nih.gov/pmc/articles/PMC4912682/
I forgot to mention- we have decontaminated the whole house, and we have all been treated as well.
Add a comment to Iso's experience
Was this experience helpful?