Front Leg Injury in Cats
Veterinary reviewed by: Michele K.
Veterinary reviewed by: Michele K.
What is Front Leg Injury?
Front leg injuries in cats range from mild and simple to treat to complex and serious. Regardless, it is important to seek medical care if your cat has experienced any type of harm to their forelimbs.
A number of different things can lead to your cat sustaining a front leg injury. Issues with the forelimb can occur due to some form of trauma like a road accident or fall, or even landing wrong after a jump. If you notice something off in your cat's gait such as a limp or a hesitation to bear weight, then they may have suffered a forelimb injury.
Front Leg Injury Average Cost
From 327 quotes ranging from $200 - $1,800
Symptoms of Front Leg Injury in Cats
A variety of signs exist to indicate that your cat is dealing with a front leg injury. Listed below are some of the signs they may exhibit:
Limping (otherwise known as lameness; it can occur continuously or intermittently)
Swelling in muscles/joints
Redness/warmth of the area
Reluctance to bear weight on the limb
Limb deformity (e.g. bone sticking out, bent in odd direction)
Agitation (e.g. hissing when the damaged limb is touched)
Types
There is a variety of injuries that can cause trauma to the front leg, and they are as varied as the signs your cat can present. Some of the more common ailments include:
Strained/pulled muscle
Bone fracture/dislocation
Damaged tendon/ligament (e.g. carpal hyperextension)
Infection due to bite or other trauma
Top
Causes of Front Leg Injury in Cats
A few things more commonly cause injuries to a cat's front leg. Some can be extremely severe, while others can be treated rather easily. No matter, if your cat experiences any of the following, it is important to seek professional treatment to ensure that they heal properly:
A bite from an animal or insect can lead to an infection of the limb.
Traumatic accidents such as being struck by a motor vehicle or falling from heights can cause severe injuries.
Jumping can cause tears or strains on soft tissues or joints.
Landing from heights can injure front legs.
Top
Diagnosis of Front Leg Injury in Cats
Due to the broad range of causes and types of leg injuries, a veterinarian will be sure to conduct a comprehensive examination to determine just how to handle your cat's injury. One of the first steps a vet will take is asking for a complete medical history. This can help determine if the issues with your cat's front legs are due to illnesses or injuries.
Next, your cat will undergo a complete physical examination. During this evaluation, your cat may be sedated in order for the tests to be performed adequately and without causing further stress to the animal. If your cat has been bitten or has an open wound, your veterinarian will check the site for any infections. Blood work may be done as well to determine your cat's overall health. Another primary test that may be recommended is a standard X-ray.
Your veterinarian may also wish to check for instability which is done by overextending the damaged limb, otherwise known as a stress radiograph. This particular test is usually done in the case of damage to the ligaments such as the case with carpal hyperextension. In the case of a major trauma, it can sometimes lead to internal damage. 
You can assist in the diagnosis process by keeping track of the signs your cat has presented and how long these signs have been occurring.
Top
Treatment of Front Leg Injury in Cats
Once a diagnosis has been discovered, it is important that you follow your veterinarian's treatment plan in order for your cat to heal.
Immobilization
Depending on the injury, stabilizing the limb can help improve your cat's condition. To keep it immobilized, a bandage or splint will be used. Sometimes, this is only a temporary treatment to prevent further damage while a more definite treatment is sought. The use of just a cast or splint within a bandage can successfully treat certain front leg injuries. This immobilization can sometimes last as little as four weeks or longer than six.
Surgery
In the case of a major front leg injury, your veterinarian may recommend surgery. They may insert pins or wires through the skin/bone that often noticeably poke out of the skin. In some cases, these are all removed upon the bone healing. In other cases, things such as pins or screws that are placed on or inside the bone are kept in as long as there are no further complications.
Another surgery your veterinarian may perform concerns joint fusion, or what is known as 'arthrodesis.'  This procedure can cause a decrease in motion, but even cats that undergo a partial arthrodesis can have greater function. However, some can develop or retain some lameness.
In the event of a severe injury that has caused the front leg to become useless, or if all other options to fix it has been exhausted without success, your veterinarian may recommend amputation. This is a serious option in which your veterinarian will thoroughly examine your cat's overall health to be sure no other treatment can be taken, as well as whether or not their remaining limbs can support them.  Most cats live very normal lives after an amputation, and this is sometimes the best option for them.  
Infection Treatment
If the front leg is infected due to cases such as an animal bite, then your veterinarian may want to place your cat under anesthesia first in order to treat the infection. The afflicted area will be disinfected, and if an abscess has formed, then the pus will be removed and the wound promptly flushed and sterilized. Prompt treatment with antibiotics once an infection is noticed can help prevent the development of an abscess.
Medication
Beyond antibiotics to treat infections, your veterinarian may prescribe a couple of different medications depending on the primary treatments. Anti-inflammatory medication will greatly assist in handling swelling as well as any fevers that may arise. To manage your cat's pain, your vet may give injectable pain medications while the pet is hospitalized. Once sent home, further oral pain medication can be given according to the plan laid out by your veterinarian.
Top
Worried about the cost of Front Leg Injury treatment?
Pet Insurance covers the cost of many common pet health conditions. Prepare for the unexpected by getting a quote from top pet insurance providers.
Recovery of Front Leg Injury in Cats
It is always important to keep a close watch on your cat once they have been treated for a front leg injury, and the time it takes to fully recover depends on the severity of the damage.
If your cat has been bandaged, it is necessary to properly observe and care for it daily. You should follow up immediately with your veterinarian if you notice things such as your cat showing major signs of discomfort with the bandage, any sort of odors or sores, or any swelling around the bandage such as in the toes. Also, be sure to keep the bandage clean and dry, and avoid modifying the splint in any way. Your veterinarian will walk you through the proper way to change the bandages if that is part of the plan, and you should keep to a regular schedule.
Following any treatment, especially surgery, it is essential that your cat is well rested and that activity is restricted. You can confine your cat to a single room, but be aware that they can jump from various surfaces, so be sure to remove anything that they can leap on or off of. Your veterinarian may recommend 'cage rest', something that many owners and pets alike find difficult at times. In spite of any feelings on the matter, it is important to follow the veterinarian's instructions if they have recommended your cat to be in a crate while healing.
Your cat may also arrive home with an Elizabethan Collar to prevent chewing on the area. This is mainly in the case of amputation. Limiting your cat's activity following this treatment is vital until they have recovered.
Make certain to have routine follow-up appointments with your veterinarian. They can more properly check any dressings, remove sutures, and order X-rays to be sure the injury is healing.
Front leg injuries in cats can be expensive to treat. If you suspect your cat is at risk of injuring their front leg, start searching for pet insurance today. Brought to you by Pet Insurer, Wag! Wellness lets pet parents compare insurance plans from leading companies like PetPlan and Embrace. Find the "pawfect" plan for your pet in just a few clicks!
Top
Front Leg Injury Average Cost
From 327 quotes ranging from $200 - $1,800
Top
Front Leg Injury Questions and Advice from Veterinary Professionals
Not known
2years
0 found helpful
0 found helpful
Days ago i noticed him walking abnormally but he had no injury or wound or swelling. Today he s limping more and he has swelling in his leg (front ) and shoulder . And he s been in pain but he can still jump to the window and walks a lot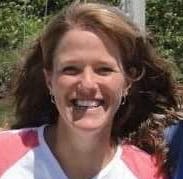 Dr. Michele K. DVM
0 Recommendations
Thank you for your question. . With out being able to examine him, it is difficult to say whether he has a sprain, a strain, an abscess, or a trauma. It would be best to have your pet seen by a veterinarian, as they can examine them, see what might be going on, and get any treatment that they might need.
Oct. 13, 2020
Was this experience helpful?
Stray
Two Years
0 found helpful
0 found helpful
My cat is not touching his front left paw on the floor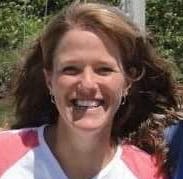 Dr. Michele K. DVM
0 Recommendations
Thank you for your question. I apologize for the delay, this venue is not set up for urgent emails. If he is still having problems, It would be best to have your pet seen by a veterinarian, as they can examine them, see what might be going on, and get treatment for them.
Oct. 18, 2020
Was this experience helpful?
Front Leg Injury Average Cost
From 327 quotes ranging from $200 - $1,800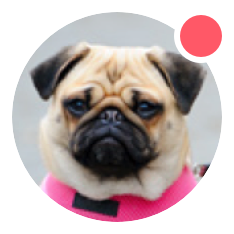 Need pet insurance?