What is Antibiotics Allergy?
Antibiotics are used in cats to treat a variety of illnesses. Antibiotics treat infections, as well as bacteria and yeast. Although these are quite effective in treating a cat's illnesses, there are times in which cats may show an allergic reaction to a specific antibiotic. As with other allergies, a cat's immune system may be very sensitive to a specific antibiotic and treat the medication as a foreign substance that must be fought. As these medications are being fought by the immune system, a cat may show certain symptoms that may be a cause for concern.
Antibiotics also have a variety of side effects that occur when taking them. Side effects from antibiotics are usually not a cause for concern if they are mild. When a veterinarian prescribes a cat an antibiotic, he will communicate with the pet owner the possibility of side effects and when to immediately stop giving the medication. An allergy, however, is different, since the cat is actually having a reaction to the medication due to an over reactive immune system rather than having a typical side effect. Side effects and an allergy may present themselves in similar forms, thus, if a cat is showing any severe symptoms, it is very important to call a veterinarian.
Antibiotics allergies in cats are due to cats being allergic to specific antibiotics prescribed by a veterinarian to fight an existing infection. Allergic reactions to antibiotics can be very mild to severe, and need medical attention.
Symptoms of Antibiotics Allergy in Cats
If your cat is having an allergic reaction to an antibiotic, he may present a few or several symptoms. If you feel your cat is having an allergic reaction contact your veterinarian immediately. Symptoms may include:
Rashes
Itching
Swelling
Narrowing of the airways
Diarrhea
Dehydration
Inability to breathe
Vomiting
Fever
Types
There are several different types of antibiotics which cats may be given for a variety of infections. Although they are considered safe, it is important to monitor your cat when taking an antibiotic just in case he is allergic. Different types are:
Penicillin
Cephalexin
Enrofloxacin
Trimethoprim-sulfa
Causes of Antibiotics Allergy in Cats
Causes of antibiotics allergies in cats happen for several reasons and they may be confused with typical side effects. Specific causes may include:
Interference with other medications
Overdosing or dosages being too close together
Histamines are released within the body
Immune system fighting the antibiotic as a "foreign invader"
Sensitive immune system
Diagnosis of Antibiotics Allergy in Cats
If you are administering antibiotics given by your veterinarian to your cat and he is showing a reaction, contact your veterinarian. Do not give your cat another dose of the antibiotic until you speak to your veterinarian.
Your veterinarian will take a close look at your cat's symptoms and will ask you questions about when his symptoms began and the severity of those symptoms. He will want to know how many doses of antibiotics were given before he began showing signs of an allergic reaction. He may also ask if you have fed him any different types of food or if your cat has been exposed to anything different or unique which could cause an allergic reaction. Your veterinarian will perform a complete physical examination of your cat, including bloodwork, urinalysis, and any other primary tests which he feels are necessary.
If your cat is having a skin reaction, your veterinarian may choose to scrape a tiny bit of dry skin and send it to the laboratory for a diagnosis. Typically, your veterinarian will forgo this action because of the fact your cat began exhibiting a reaction soon after beginning the antibiotic. Your veterinarian may suggest that you stop giving your cat the antibiotic and see if any allergic reaction he is having dissipates.
Your veterinarian may also suggest a different type of antibiotic for your cat so he can continue to recover from any infection he may have. He may also suggest another medication for the time being in order for your cat to begin feeling better from any allergic reaction he is suffering from.
Treatment of Antibiotics Allergy in Cats
Treatment for an allergic reaction to an antibiotic will begin once your veterinarian has determined your cat's diagnosis. Treatment methods may include:
IV Fluids with Medication
If your cat has had diarrhea or vomiting due to an allergic reaction, your veterinarian may administer IV fluids to help rehydrate him and restore any lost electrolytes. IV fluids will also encourage urination and proper kidney function and help the antibiotic make its way out of his system so he can recover. An antihistamine may also be added to the IV to help fight the allergic reaction.
Wash and Rinse
If your cat is scratching or biting at his skin and has any inflammation or irritation of his in due to a rash or hives, your veterinarian may give him a bath and a mild detergent to help with any skin inflammation or discomfort. This may help calm the skin down and give your cat some relief.
Avoiding Future Dosages
Your veterinarian will want you to stop any future dosages of this antibiotic. Whether or not he replaces the antibiotic with another will be his decision and will depend on your cat's infection; your veterinarian may find an alternative solution to medicating your cat so he can continue to recover from any infection he may have. Once future dosages are avoided, your cat should not have any more allergic reactions. It may take a few days for the medication to leave his system.
Monitoring
If your cat's allergic reaction is severe, your veterinarian will treat him symptomatically. He may want to keep him overnight to monitor him to be sure his breathing is stabilized.
Recovery of Antibiotics Allergy in Cats
Once you are able to take your cat home, your veterinarian will give you instructions and tell you what to watch for in terms of new symptoms. Since you are no longer giving your cat the offending antibiotic, your veterinarian may have prescribed a different medication. Once you give your cat the different medication, it will be important to understand all side effects of the medication, to give exactly the prescribed dosage, and watch for any other allergic reactions which may occur. If you see any other reactions, contact your veterinarian immediately.
Antibiotics Allergy Questions and Advice from Veterinary Professionals
Sepet
Main Coone
10 Months
2 found helpful
My 10 month old cat is diagnosed with flu.. despite of that my cat was still very active and playful until i brought my cat to see the vet and was given antibiotic via infiltration.. the next day my cat suddenly look sick.. he was lying down whole day asleep, the flu didn't get any better. Im not sure if my cat is allergic to the antibiotic given or not. Please help
Add a comment to Sepet's experience
Was this experience helpful?
Chloe
DOMESTIC
11 Years
0 found helpful
Has Symptoms
no eating / drinking lethargic
Hi - My 11 year old Chloe went for a Welllness check a week ago. Chloe is a beautiful, heathy, girl. She passed with flying colors, except the Vet discovered she had an ingrown toe-nail. The nail was cleaned up and she gave her an injection of Convenia, and sent us home with Chloe to wear a cone etc...Well the cone was disastrous for her, and we decided to let her go cone free supervised since we would be close to home for several days. Within 48 hours she stopped eating and was drinking little. By the 4th day after her visit we took her back to the vet and they gave her fluids (via injection) ; anti-nausea injection and an appetite stimulant (pill form). Chloe showed a minimal sign of improvement, but essentially in the days that followed she declined and was eating , drinking nothing. We went back to the vet on day 6 and repeated everything (Chloe would not let me give her the pill for appetite stimulant ), but no improvement. I took her back last night and they have kept her, giving IV fluids, for hydration, and stimulate her appetite and monitoring. The Vet reported this morning that she ate an entire small tin of food and some kibble!....After a sleepless nite I was so relieved. However, not entirely convinced she is out of the woods yet...They want to keep her another 24 hours....I am good with this but the whole experience has been terrifying!...I never would have agreed to giving her the Convenia had I known this would happen. The Vet stated they have never seen this before although have admitted her reaction is likely due to the injection. They have contacted the manufacture, who now have opened a file on Chloe....I need some assurances she will recover...and do you have any suggestions of how I can help her along once she is home...Probiotics?..Thank you so much! - Mary
I'm having the same issue with an antibiotic and a cat that won't eat and is very lethargic. How is she doing today?
Add a comment to Chloe's experience
Was this experience helpful?
Voodoo
Domestic short
One Year
1 found helpful
Medication Used
Clavamox antibiotic- oral
Hello!
I have 3 cats which all are being treated with antibiotics for an upper respiratory infection. Voodoo, my female has been on it for 5 days and seems to be getting better but not as fast. I am concerned even though she is eating in drinking. Normally she is very social and chatty but since she got this cold. She wants nothing to do with me. Is this normal? She isn't any worse. I just want her back to herself.
Add a comment to Voodoo's experience
Was this experience helpful?
Sky
Siamese
7 Months
1 found helpful
Recently got her spayed at the vet, she was prescribed painkillers and antibiotics. Following taking the medications, she vomited twice. A day passed, with her sleeping the entire day. Wakes up, takes antibiotics, and vomits. Eyes are starting to get foggy. Any help?
Add a comment to Sky's experience
Was this experience helpful?
Rajah
domestic short hair
12 Years
0 found helpful
Medication Used
Cystovax Zenoquin Prazosin
6 days ago, my cat went into to hospital w/a blocked bladder. He was unblocked w/a catheter and stayed there for 3DAYS bc it was bad. Then he was sent home w/pain meds&Prazosin& I was told to follow up w/my vet. 2days later I went to a vet recommended by my new neighbors (I just moved so no longer had access to my cat's usual vet). The new vet discontinued the Prazosin and put my cat on Cystovax&Zenoquin instead. The day after the vet visit my cat is sneezing and not eating. Is this an allergic reaction to the antibiotic, or a reaction to the combination of the 2 new meds? I'm even confused as to why the vet would discontinue what the hospital doctors prescribed...is it bc the Prazosin would react negatively w/the antibiotic? The hospital didnt prescribe antibiotic, which I thought unusual, however yesterday the hospital doc DID call to say that my cat's cultures did not show any infections. Although w/the sneezing, I'm wondering if my cat didnt pick up something in the hospital, something that Clavamox would be better to combat than Zeniquin. I just need my cat to eat, but dont know what to do when the docs disagree and symptoms, like not eating, sneezing and shivering could be signs of an allergic reaction to the antibiotic or the sneezing could be a URI from the hospital; the not eating could be bc of the sneezing; and shivering could be bc he's not eating. Help, please!! P.s. my daughter has had 5 cats w/blocked bladders (she rescues ferals). Every doctor has prescribed Prazosin, saying it's critical to relax the bladder. So why would the new vet discontinue it, unless it was bc it would react poorly w/ the antibiotic? (I regret not having the courage, or knowledge while in front of the vets to ask these things. I dont want to offend them.)
Add a comment to Rajah's experience
Was this experience helpful?
JoJo
Siamese
5 Years
0 found helpful
Has Symptoms
decreased appetite, anorexia
will not drink water or any fluids
My last rescue (from our yard) JoJo was given Convenia after he was attacked and had deep lacerations. He nearly stopped eating - 1 can in 3 days.. then 1 tsp on day 4 -

He has stopped drinking water altogether since the Convenia shot (the only water he still gets.. one month later is in his canned food). JoJo was given IV's twice, and now takes Mirataz Transdermal Ointment to help him eat, but he is still eating (and therefore drinking) alarmingly little. It appears he may have had an allergy to Convenia, as a side effect from the mfg website says decreased appetite / anorexia may be - a side effect or allergy(?) not sure which.

I feel the vet should have told us this happened due to Convenia - but instead they told us not to worry and he is now adopted out and still having problems (he will only eat a little with the appetite stimulant, and still no water) , but I think I may have just linked this (allergy / side effect) from the Convenia shot a couple days ago. How can i get this very special rescue better fast? it is nerve-racking to that still 1 month later he is eating (therefore drinking) so little.. Does the (or should vet have )or drug company help with the costs of recovery? or is it all on the (new) owner? I am was JoJo's foster and am very concerned for his heath.
Hey, JoJo. I was reading about this injectable med as my cat also had this med from a Vet. Of course, the Vet said it was not the med, but she seems a bit listless, skips meals, and at times looks like she doesn't know where she is. She is also had periods where she walks with her head down an slightly tilted (no ear infection).

I still believe it was the injection of this med, as she had none of these symptoms before. When I looked it up, they said (the drug company info) that the peak is at around 14 days, and that it takes 65 days to be completely out of their system. I'd say keep encouraging water, and there's still a possibility he may improve when the drug is completely gone. I'm hoping the same for mine. If he continues to refuse all water, and becomes dehydrated (his loose skin behind his neck isn't as springy/takes a while to go back down if you pull it up), he can be given IV fluids. I had a girlfriend who used to do this herself at home, with the IV bag hanging higher than the cat, but usually this is done at the vets....ask them about possibly flushing him out with IV fluids, as it would help if he is dehydrated, and may flush the meds out sooner.
Add a comment to JoJo's experience
Was this experience helpful?
Ozzy
domestic medium hair
7 Years
0 found helpful
Ozzy has been experiencing something similar to what Char (another entry on this page) has. Scratching at the face, to the point of creating a pink hairless irritated area with slight scabbing. The frustrating part is I don't even understand why he is on Clavamox in the first place. He was very sick with vomiting and anorexia, a month or two prior but he got all better thanks to syringe feeding him and taking Mirataz and sucralfate. But the sucralfate and lack of eating then led to constipation. So we were battling that for a while but he got better thanks to IV fluids and taking Lactulose laxative. When I went in for my follow up, halfway through the course of Lactulose, the vet said his blood work from last time showed abnormal liver levels but it might just be a fluke due to his at the time not eating (which it was), and she said his stool looked really good, and I said he is eating good but hasn't gained back any weight yet. We started him on a Krill Oil Omega 3 supplement and Clavamox antibiotics. I asked why and she said something about his tummy. She has a very thick Japanese accent so I couldn't get a clear understanding of why we were giving him it. It upsets me that I paid extra for this medicine, and now might have to drop $100s more just to make another vet appointment because he is displaying this which possibly might just be a side effect due to taking the Clavamox in the first place. I'm running so low on money from all this vet stuff, especially because when he first got sick I went to a Unprofessional horrible bad vet who scammed me out of $600 and didn't do anything in Ozzys time of urgent need. Thank God I followed my gut and took him to a new vet. But I lost all that money plus had to pay for the new one. I can't help but wonder if the itching could be related to the krill oil. I accidentally got some all over his face and I wonder if it caused itchiness. Either way, I'm planning to gently clean the area around the wound with dishsoap to get any oil residue off, and clean the wound itself with a gentle rinsing of cool water. Hopefully he lets me. Then I'm going to apply manuka honey on the wound. I'm going to put a thin layer so he won't clean it off. I'm going to repeat this once a day. I'm going to make sure to keep his nails trimmed to lower the damage he can do to himself, and I'm going to clean his claws every day to prevent spreading bacteria to his scratches. And I am going to keep a close eye on him. as much as I want to stop giving the Clavamox, I don't want to cause antibiotics resistance. So I will continue giving it but will stop as soon as I can.
Add a comment to Ozzy's experience
Was this experience helpful?
Luna
domestic short-hair
1 Year
0 found helpful
Has Symptoms
Excessive licking around tail
Scratching neck and ears,
About 2 weeks ago my vet prescribed amoxicillin to treat an upper respiratory infection, as well as an immune system supplement and probiotic powder. 3 days ago I noticed a hot spot on the base of her tail. At first I thought it was a reaction to fleas although I hadn't seen any, and gave her a flea bath that I had used previously with no issues. She now has inflammation on her ears and her neck seems to be really itching. There are some knots from her excessive scratching. I've kept an e-collar on her most of the time to avoid making the hot spot worse and it is healing, but every time I give her a break she immediately starts licking there and scratching her neck, almost compulsively. I haven't changed any chemicals in the house, or her food, and I've ensured that the air filter to my AC unit is clean. She seems to be getting worse and the only variable I can think of right now is the antibiotics, although she's been off them for a little over a week.
Add a comment to Luna's experience
Was this experience helpful?
Rano
Bengal cat
9 Months
0 found helpful
My cat is 9 months old and she caught a fever.my vet gave him 3 injections per day and her treatment done in 3 days. she was active after treatment but not eating anything.Yesterday i saw a allergic reaction(red patch) around his tail area and its spreading all over his belly under side.
some pox type granules on her nose also.My pet refuse to check and treat her :(
don't know what to do now cuz i'm living in a town where only single vet live and he refused to help my cat. :( :( kindly suggest me something.
Add a comment to Rano's experience
Was this experience helpful?
Pearl
Persian
10 Months
0 found helpful
Pearl my 10 months old kitten is unwell these days not having proper food , feeling lethargic when took to vet she was given antibiotics called zedox as a 12 day course it's been 8 days she started eating a bit but fever is persistent, she was gone through blood test and found everything is normal ,vet suggested to go through PCR test to find viral infections, Any suggestions on this ??
Add a comment to Pearl's experience
Was this experience helpful?
Ohdeey
Maine Coon
1 Year
0 found helpful
So I have a cat that gets sick really easy they put her on doxycycline and within two days we saw improvement. They told us since we have two other cats that there was enough if needed. Well my Maine coon started sneezing and had a fever so I gave him a dose now I know that it's bitter tasting but he immediately started foaming at the mouth and drooling. I gave him the next dosage 12 hours after as directed and this time gave him peanut butter after. The foaming didn't happen and he seemed fine but when I got home he is now sneezing even more and foaming and drooling and seems to be having a harder time breathing. We have not seen improvement like in the other cat. Could he be allergic? Oh also he is rubbing his eye/nose with his paw a lot.
Add a comment to Ohdeey's experience
Was this experience helpful?
Lila
Siamese
5 Years
0 found helpful
My cat (siamese, 5Y8M old, female, spayed, indoor, healthy weight) seems to have periodic conjunctivitis in her eyes. I was recently prescribed an eye gel that includes chloramphenicol and the day after applying this gel to her eyes, it seems that her eye infection has gotten worse. She blinks more often, her eyes are more swollen and red than before. The third day also shows the same reaction. The vet said she should be getting better after a few days so I am wondering if these signs are a sign of an allergic reaction to the medication or if she may have viral conjunctivitis and not bacterial?
Add a comment to Lila's experience
Was this experience helpful?
Char
Russian White
9 Years
1 found helpful
Has Symptoms
Biting at paws, over grooming
Medication Used
Clavamox antibiotic- oral
Char has been on Clavamox for two weeks due to gingivitis/a gum infection. She'd been overgrooming her paws, and scratching above her eyes to the point of scabs/bleeding but the vet didn't mention this could be a possible side effect of medication. After getting her teeth cleaned four days ago, we've noticed she's groomed patches on her belly, legs and paws down to the pink and is frequently licking/biting, and scratching. The Clavamox course is now done - what will help soothe her skin or help flush out the allergy? Thanks in advance for your best advice.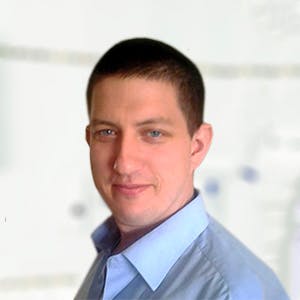 3320
Recommendations
Itchy skin is a known side effect of Clavamox (amoxicillin/clavulanate) and should wear off with time if this is the cause; there is no specific way to flush the Clavamox out of the body but try to prevent Char from itching and licking herself and bathe any wounds or scratches she may have inflicted on herself. If there is no improvement in the itching and licking you should visit your Veterinarian for a follow up to be on the safe side and they may prescribe something to help with the itching. Regards Dr Callum Turner DVM "As with any medicine, CLAVAMOX may cause problems. Some pets may have an allergic reaction to this kind of medicine. Symptoms of an allergic reaction include swelling of the face, itchy skin, hives, vomiting, diarrhea or breathing problems. Allergic reactions may be serious, and may happen very quickly. If you think your pet is having an allergic reaction to the medicine, call your veterinarian right away." www.zoetisus.com/contact/pages/product_information/clavamox.aspx
Add a comment to Char's experience
Was this experience helpful?
Oliver
Domestic MH
12 Weeks
0 found helpful
Hi! My cat Oliver is 12 weeks. Recently he had one eye that was completely closed shut, and very watery. Along with this he was also sneezing a lot. We went to the vet and were given a eye salve called Terramycin. We put it in one eye the first day but that evening the other eye had the same symptoms. We ending up putting it in both eyes and his eyes seemed to fully open again. This morning he looked much better and was very playful. But in the afternoon, we continued the salve but he seeming very lethargic. He was sneezing a lot, and had runny water mucus, and very red and watery eyes. Would you have any suggestions on what to do next?
Thank you so much,
Kim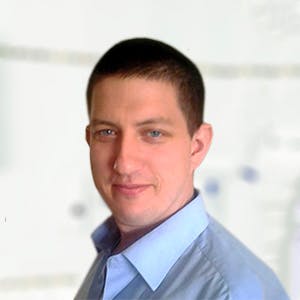 3320
Recommendations
It is possible that Oliver may require a more systemic treatment than just the topical eye drops, you should return to your Veterinarian for another examination to determine if systemic antibiotics or another treatment is required; sometimes an infection cannot be treated with topical treatment alone but it is best to start with topical treatment especially in a kitten this age. Regards Dr Callum Turner DVM
Add a comment to Oliver's experience
Was this experience helpful?
Winston
DOMESTIC
3 Years
1 found helpful
Medication Used
Clavamox antibiotic- oral
My cat has been hiding and in general a lot less active than normal. We have already been to the vet once where the took x-rays, did urin analysts, and blood work. The only thing they could find was that he might have an infection coming because he has some immature white blood cells but other blood levels were normal. He was sent home with some antibiotics that I have been giving him. So that was Sunday, it's now Wednesday he is eating more, drinking more but still hiding. He uses the litter box maybe three times a day. He's feces are now runny, something that wasn't happening before we went to the vet. The vet did tell me that if he wasn't getting better than I should take him back in to get more test done. I think that he has improved since taking him to the vet but not very much. Is it just something that will take time or should I take him for additional tests?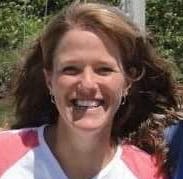 Dr. Michele King, DVM
Dr. Michele King DVM
1611
Recommendations
Thank you for your email. Clavamox is a good broad spectrum antibiotic that should help with general infections from abscesses or intestinal infections. Clavamox can cause runny stool, so that may be related. Since I can't examine him, and don't know what blood work was run, if you feel that he isn't getting better, it would be worth a phone call to your veterinarian and ask what sort of time frame they would expect for him to improve, as it has been 3 days. If they feel that he is improving and needs a little more time, you can do that, but if they are surprised that he isn't back to normal, it would be a good idea to take him back for a recheck. I hope that he does well.
Add a comment to Winston's experience
Was this experience helpful?
Kali (and) Dozer
Calico
10 Years
0 found helpful
I really just wanted to say what a wonderful thing you do for people and their pets! For Free ...! Do you realize that you are one of the few who truly care about others well fare. You have a very kind and good heart, thank you so much for sharing it with us .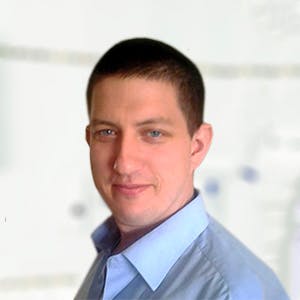 3320
Recommendations
Thank you for your support, we hope that you don't need to use our service for Kali and Dozer but you know where we are if you need any advice. Regards Dr Callum Turner DVM
Add a comment to Kali (and) Dozer's experience
Was this experience helpful?
Sofi
DOMESTIC
7 Weeks
0 found helpful
My kitten threw up after taking trimethoprim-sulfamethoxazole. She's 7-8 weeks old. She also poop after throwng up. Before giving her a medicine I feed her fish meat and rice. She's also thin and always sleeping so I took her to bet and they prescribe me the trimethoprim-sulfamethoxazole (anti biotic) 0.1ml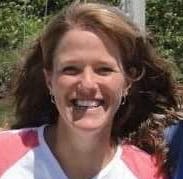 Dr. Michele King, DVM
Dr. Michele King DVM
1611
Recommendations
Without seeing Sofi, I can't say for sure, but she may have reacted badly to the antibiotic, and she may need a different medication so that she doesn't have GI upset. It would be best to call your veterinarian, let them know what happened, and see if she can get another type of antibiotic if that is what she needs.
Add a comment to Sofi's experience
Was this experience helpful?
Fiesty
short hair
2 Days
0 found helpful
My cat is about 2 years old and just had 3 teeth pulled 8 days ago due to her stomatitis. She has been on cephalexin for 7 days now, 250mg/5ml 1ml twice daily. (She had been on keflex once before same strength 2ml twice daily.) I just finished her evening dose and noticed her skin is pink and inflamed around her mouth, and pink inside her ears, next to her eyes, and her toes are swollen and pink. I can also see scratching her ear from where she's been itching. So I believe she's having an allergic reaction to something,... we recently put her on a renal diet a few weeks ago after her sdma (think thats right) test came back elevated at 17 instead of 14 that our vet said was the high normal. I did give her baby food last night as I had read that it was safe for cats with renal issues and would encourage her to eat. She's playing, purring, and drinking atm. I thought about giving her Benadryl but I don't want to hurt her kidneys. It's Friday night and our vet won't be open till Monday morning, is there anything I can do for her now should I just watch her or should I look rush her to an emergency that is hours away? She was in the house with the windows open all day. I looked around but I don't see anything she could've gotten into though she does to drink right out of the sink, tub, and if open toilets. Did get her normal plastic bowls a few days ago, but she's always had plastic bowls.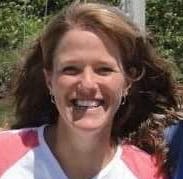 Dr. Michele King, DVM
Dr. Michele King DVM
1611
Recommendations
It does sound like Fiesty may be reacting to something, from your description, and it may be the medication, or something in the environment. Without seeing her, I can't recommend giving any medication, unfortunately, but if she is eating, drinking, and purring and seems comfortable, you may be okay to monitor the areas that are pink, as they may get better. If she seems to be getting more pink, your veterinarian may have an after hours number that you can call to see what you can do, as they have seen her. Benadryl can sometimes cause a hyperactive response in cats - there may be better medications for her.
Add a comment to Fiesty's experience
Was this experience helpful?
Tanny
Calico
1 Year
0 found helpful
Took my 3 cats to the vet today because of a chronic diahrrea case (in all of them) the vet applied each cat a shot of amoxicillin. 2 of them came home and had no side effects but one has been acting very weird, breathing rapidly, walking low, hiding and not being her normal self. The vet told me that as long as she is not drooling everything is ok. We should take them for two other shots but i'm afraid my cat is having bad reactions to this meds.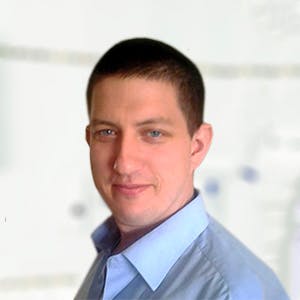 3320
Recommendations
All medications carry some side effects which vary from animal (or human) to animal (or human); if Tanny is otherwise alright and isn't struggling to breathe or in any distress you should monitor her for the time being. However when it comes to future use of antibiotics, this would be down to your Veterinarian's discretion as they may recommend a different class of antibiotics or a different treatment. Regards Dr Callum Turner DVM
Add a comment to Tanny's experience
Was this experience helpful?
Mico
Persian Cat
4 Years
0 found helpful
I think my cat have flu. Bcs she keep sneezing and have runny nose all the time. So, i gave her the flu med given by vet. But, i was so shocked when a lot of foam/bubble coming out from her mouth. A lot of them. But it okay after a while like after half and hour. What to do? Is it some kind of allergic reaction?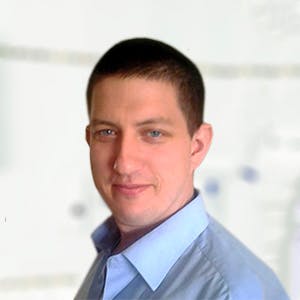 3320
Recommendations
There are a few different products which your Veterinarian may have given to you, without knowing which one I cannot go into specifics; however cats may foam at the mouth due to increased salivation, increased respiration, upset stomach among other causes. If Mico is alright for the time being, I would monitor for any changes and return to your Veterinarian if there is another episode. Regards Dr Callum Turner DVM
Add a comment to Mico's experience
Was this experience helpful?
Tito
Maine Coon
Thirteen Years
0 found helpful
8 weeks ago the vet gave my cat an antibiotic injection to treat a suspected skin infection. From that day forward he has had diarrhea that is clay like in color. I took him back to the vet and I was given powder probiotics - that didnt work. Then I have had him on prescription royal canin wet food gastro extra energy and he STILL has diarrhea. HELP!!!!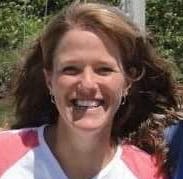 Dr. Michele King, DVM
Dr. Michele King DVM
1611
Recommendations
I'm sorry that Tito is having this problem. Some antibiotics will cause a short term GI upset to some cats, but they don't tend to go on for that long, and tend to respond to therapy quite well. Since he isn't improving with the therapy that should have helped him, it would be a good idea to call your veterinarian, as they examined him and know more about what is going on with him, and let them know that he still has diarrhea, and see what the next step might be.
Add a comment to Tito's experience
Was this experience helpful?
Sammy
Domestic shorthair
12 Years
0 found helpful
My cat (12yrs) received a shot of Convenia and was prescribed Metacam after a leg injury.
That evening, I noticed a couple of sneezes. The following day I noticed a few more sneezes. No discharge.
Should I be concerned?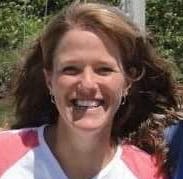 Dr. Michele King, DVM
Dr. Michele King DVM
1611
Recommendations
Thank you for your email. It is possible that Sammy is having a mild flare up of viral disease caused by the stress of the injury and the visit to the veterinarian. If his sneezing worsens, or he develops any discharge, or he stops eating, he should be seen by a veterinarian, but typically these infections are self-limiting over a few days.
Add a comment to Sammy's experience
Was this experience helpful?
Roux
Ragdoll
15 Years
0 found helpful
Medication Used
Clavamox antibiotic- oral
What options are available to treat bacterial bladder infection if cat is allergic to antibiotics?
My 15 years old female ragdoll cat was diagnosed last week with bacterial bladder infection. No crystals present. Bladder is soft and normal when palpated. She was given liquid Clavamox (1 ml 2x per day). She began vomiting and had diarrhea 2 hours after first dose. She went to stand up, stumbled and collapsed. stopped eating and drinking. Called vet to report. Didn't give her anymore Clavamox until three days later after she regained her appetite. I tried a second dose with the same results. Called vet. Was told to discontinue Clavamox. Vet says she doesn't know what else to do because my cat is sensitive to many medications. She did not offer any other treatment plan other than an ultrasound to rule out stones. I am trying D-mannose powder in her food and water and slippery elm syrup in her food for inflammation. Blood is gone from her urine. No more straining to pee. She stopped vomiting and is eating again, but she continues to just pee wherever she stands which tells me the infection is still there. Blood work shows elevated liver enzymes and high calcium. Thyroid is perfect. Any suggestions to keep her out of pain and clear up the bacterial infection?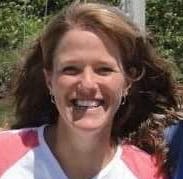 Dr. Michele King, DVM
Dr. Michele King DVM
1611
Recommendations
Thank you for your email. There are many antibiotics that are available that are not related to Clavamox that might be used to treat her UTI. Cephalosporins and enrofloxacin type medications are two antibiotics that can be quite effective for bladder infections, and tend to cause fewer side effects. It would be best to ask your veterinarian which antibiotics might be helpful if she is sensitive to Amoxi-type drugs.
Thank you Dr. King for your response. I have made an appointment with a new veterinarian to have Roux evaluated. Last night she started sneezing and has now developed a bad head cold/upper respiratory infection. On a good note, she is still eating and drinking water since discontinuing the clavamox. Crossing my fingers this new vet will be able to help her. Thank you again.
Add a comment to Roux's experience
Was this experience helpful?
Mia
Grey
5 Months
0 found helpful
We have four cats. Took two to the vet to get spayed. The cats came back sneezing and blowing their noses. Contacted the vet and they provided Doxycycline. The two cats seem to be better. The other cats started with the same symptoms, gave them Doxycycline. The baby cat has become severely sick. Very lethargic, running eyes and just overall not doing well. Seems like she could allergic to the medicine, I don't know. Going to call the vet in the morning but I hate to go back to the same office. Do you have any advice?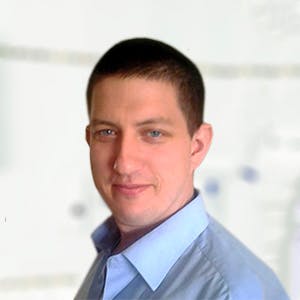 3320
Recommendations
It is possible that your two cats picked up something whilst at the clinic or during transport to or from the clinic and passed it on to your other two cats; antibiotics would be indicated but if your youngest seems to be having a reaction you should stop treating him and get a different antibiotic from your Veterinarian (a phone call may be sufficient depending on the severity and their judgement). Regards Dr Callum Turner DVM
Add a comment to Mia's experience
Was this experience helpful?
Alizee
domestic short hair
10 Years
0 found helpful
Has Symptoms
Depression, lethargy,apetite low
Hi, my 10 year old cat was about 5 days ago taken to the vet because of increased licking of her belly area. Vet on visitation coukd not feel any abnormalities but found her a high fever of 39.8 degrees celcius. A blood test was performed were all values were normal other than high glucose,HCT and reticulocytes. She was give toffedine for her fever and marbocyl. I was also given a prescription of 1 marbocyl 20mg per day. The next day my cat started acting lethargic, no apetite and would even drop food from her mouth while chewing. Took her to vet chevk up resulted that she had an allergic reaction to marbocyl, pupils would not contract to light etc. she was give steroids (dexafort). Her apetite improved but she is still very lethargic that is 24 hrs after dexafort and about 40 hrs from her last marbocyl which i duly stopped.cat suffers from nothing else, what is your advice as to why she is depressed and lethargic, thanks.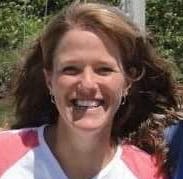 Dr. Michele King, DVM
Dr. Michele King DVM
1611
Recommendations
Thank you for your email. I'm sorry that she is having these problems. Without examining her, I can't really comment on why she is depressed and lethargic - that is a possible but unusual reaction to marbofloxacin, and those signs should continue to improve as the drug is metabolized from her body. She may need continued supportive care while that happens, and if she doesn't continue to improve, you should follow up with your veterinarian, as the lethargy may be related to the original problem that was causing her fever. I hope that she is okay!
Add a comment to Alizee's experience
Was this experience helpful?
Jasper
Orange tabby
3 Days
0 found helpful
Our cat has a bit of an eye infection. She was given a shot and an ointment for her eyes. Thing have been going fine, but she's suddenly been licking and chewing on her paws a lot and licking herself insessenly. Could she be allergic to the ointment?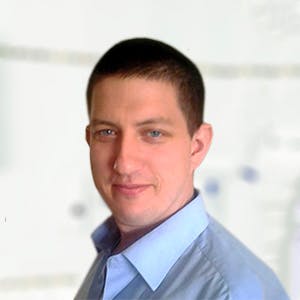 3320
Recommendations
Licking of the paws is a common sign of allergies, normally towards food; you should discourage Jasper from licking her paws to prevent any other issues, but ideally you should complete the course of treatment to resolve the eye infection. Another cause may be that Jasper is rubbing her eyes and then licking off the ointment from the paws; if the licking becomes excessive you should visit your Veterinarian to discuss alternative treatment. Regards Dr Callum Turner DVM
Add a comment to Jasper's experience
Was this experience helpful?