What are Allergic Reaction to Vaccines?
A vaccine is the modified form of an organism, containing the antigens for a disease, but are not infectious. When the agent is injected, the immune system responds by creating specialized antibodies for that specific infectious organism. The purpose of the vaccine is to stimulate the immune response to make specific cells to keep circulating the body. Therefore, when the feline is exposed to the virus or bacteria, the immune system is prepared to fight it. Sometimes the immune system overreacts, causing an allergic reaction to vaccines in the feline. Symptoms of an allergic reaction can be mild, moderate or severe, and vary depending on the type of vaccination received.
It is normal for a cat to experience a few mild side effects after receiving her vaccines, such as local swelling or pain at the injection site, but if hives appear, your cat could have an allergic reaction to a vaccine. Your cat's immune system plays a vital role in protecting the body from infectious ailments to keep her healthy. Making antibodies against parasites, microbes, bacteria and viruses is one of the most important functions of the immune system. Unfortunately, this complex system cannot make specialized cells to fight every disease that invades the body, so vaccines are given to help the immune system prepare.
Symptoms of Allergic Reaction to Vaccines in Cats
An allergic reaction to vaccines in cats can be mild, moderate or severe and can appear within a few hours to several days after the vaccination was given. Severe reactions are usually associated with killed varieties of vaccines such as feline leukemia virus and rabies.
Mild Vaccine Reaction
Fever
Loss of appetite
Swelling, redness or pain at the injection site
Temporary lameness
Temporary joint soreness
Sneezing lasting roughly 4-7 days
Low activity levels
Moderate Vaccine Reaction
Urticaria (hives)
Pruritus (itchy skin)
Swelling of the neck, eyes and/or lips
Redness
Fever
Severe Vaccine Reaction:
Very sudden allergic reaction (less than 24 hours)
Breathing difficulties
Diarrhea
Vomiting
Decreased blood pressure
Pale mucous membranes
Cold extremities
Cardiac arrest
Shock
Seizures
Collapse
Death
Causes of Allergic Reaction to Vaccines in Cats
An allergic reaction to vaccines in cats is caused by an over-reactive response to the immune system. The antigen within the vaccine is used to stimulate the cat's immune system to create specialized antibodies against the virus, bacteria or disease. However, the nature of some feline immune systems are hypersensitive and overreact to the introduced antigen. Common feline vaccinations that have been known to cause an allergic reaction in cats include vaccines against:
Feline Panleukopenia
Giardiasis
Bordetellosis
Feline Immunodeficiency Virus
Feline Infectious Peritonitis
Chlamydiosis
Feline Leukemia Virus
Rabies
Feline Herpesvirus and Feline Calicivirus
Diagnosis of Allergic Reaction to Vaccines in Cats
Allergic reactions can be caused by a variety of elements in your cat's environment, causing similar symptoms of a vaccine allergic reaction. Therefore, the veterinarian may want to perform a differential diagnostic exam such as an intradermal allergy test to rule out other causes.
To diagnose an allergic response to vaccines specifically, the veterinarian will review your feline's current vaccination history, paying close attention to which vaccines were scheduled to be administered. The vaccination history will reveal which vaccines were administered, the date of administration, and location. The doctor can then pair the medical record with your cat's current condition to diagnose the allergic reaction to a vaccine.
Treatment of Allergic Reaction to Vaccines in Cats
Mild to moderate cases of an allergic reaction can be symptomatically treated with anti-inflammatory drugs such as a corticosteroid. A feline with a mild or moderate allergic reaction to vaccines should return to normal health within a week. However, moderate allergic reactions can worsen over time and become severe, so the feline will need to be monitored for the duration of the allergic response.
Cats with a severe allergic reaction to vaccines need to be rushed to the veterinary emergency clinic right away. The doctor will begin administering life support to the feline including intravenous fluids and oxygen. The feline's airways will be monitored to ensure they do not close at any time. Felines that are stabilized will likely survive anaphylaxis, but will require hospitalization for a couple days after anaphylaxis shock before returning home.
Recovery of Allergic Reaction to Vaccines in Cats
Allergic reaction to vaccines in cats is very rare, but if your feline has a history of vaccine hypersensitivity talk to your veterinarian. The next time the vaccine is needed, the veterinarian may include an antihistamine to prevent an adverse reaction or eliminate the vaccine from your cat's vaccination schedule altogether. It is important to discuss vaccinations with your veterinarian to fully understand the risks and benefits that come from vaccines. In most cases, the benefits of vaccinating your cat outweigh the risks, which are small by comparison.
Allergic Reaction to Vaccines Questions and Advice from Veterinary Professionals
Harley
Calico
10 Months
0 found helpful
Will my cat be okay after her shots. She got them today at 6pm. And she has symptoms like a cat who has feline hypertension. Itching, cant stay still. Licking herself constantly. Im very worried it is her second set of shots.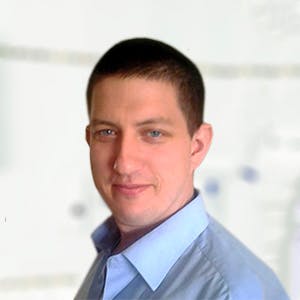 2009
Recommendations
It is not unusual for cats to have a reaction or side effects to the administration of vaccines, however the side effects caused by the vaccines are much better than a cat contracting a fatal infectious disease. Keep an eye on Harley for the time being, these effects may last a few days; prevent her from licking herself and ensure that she is hydrated and is eating. If you have any concerns, return to your Veterinarian. Regards Dr Callum Turner DVM
Add a comment to Harley's experience
Was this experience helpful?
Benny
tabby
2 Years
0 found helpful
I took in a stray kitten in 2016. He got his 3 vaccinations that year and was fine. The following year, in 2017 he got the same 3 vaccinations and soon after started biting and licking the area of the rabies shot, down to skin. He tested positive for ringworm and was treated for it. But a year later now he still constantly licks hair off , now on the other hind quarter and front legs. The vet called it seasonal allergies and has given Atopica for it. That relieves the itching but it makes his stools runny and the hair hasn't grown back. These symptoms have been constant so I don't believe that it's seasonal allergies. I have not had him vaccinated yet this year.
I've also tried changing food and litter.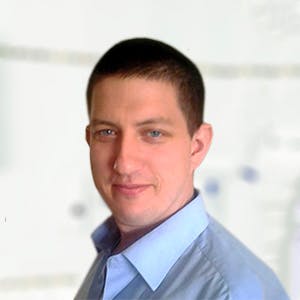 2009
Recommendations
In some cases, an area where a rabies vaccine was administered may become irritated leading to licking, biting and in some cases a lump may form; if this is the case you should speak with your Veterinarian especially if there is a direct relationship being the administration of the vaccine and the symptoms. You should vaccine again this year and see how Benny reacts, also you should see if you live in an area with a three year rabies vaccine; again this all can be discussed with your Veterinarian. Regards Dr Callum Turner DVM http://merial.com/en/content-pages/press-releases/merial-introduces-purevax-feline-rabies-3-yr-vaccine
Add a comment to Benny's experience
Was this experience helpful?
Zukii
Tortois
1 Year
0 found helpful
last night my cat got a fvrvp vaccine 2nd one. Today she doesn't want to eat, has no energy, continue sleeping, she looks a little puffy around the eyes, feels a little warmer than usual.I don't see any hives in her body. It bothers her if I touch where the vaccine was given. I have no type of meds for cats at home. This is my first cat. I have her for a month now.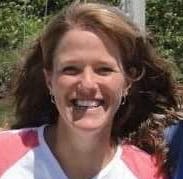 514
Recommendations
Thank you for your email. Cats will sometimes exhibit flu-like symptoms after a vaccine, as their body is mounting a response to the vaccine. If she is not eating, and seems that she might have a fever, it would be a good idea to have her rechecked with your veterinarian to see if she needs an anti-inflammatory medication to make her feel better and start eating again. You can also try feeding her something that she really likes, like canned food or tuna, to see if that will entice her a little. These signs usually resolve over 24 hours, so she should start feeling better soon. Most OTC medications are toxic for cats, so if you do decide that she needs some help, a veterinarian will be able to get her medications that are safe for her.
Add a comment to Zukii's experience
Was this experience helpful?
Bailey
Cat
6 Months
0 found helpful
After receiving a 2 vaccines (feline leukemia & rabies) on Friday, my cat is experiencing seizure-like episodes where he shakes, shivers, and cough/sneezes all at one time. It comes on like a bad hiccup, coming from deep within, and shakes his whole body (he's only 6 pounds). A reaction to the shots? What should I do? No one is open today.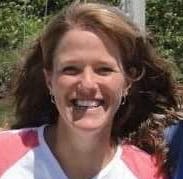 514
Recommendations
Thank you for your email. That doesn't sound like a typical vaccine reaction, but it is possible, if he is sore and that is how he is displaying it. WIthout seeing him, I can't diagnose or recommend any treatment for him, but if he is eating and drinking and seems bright and happy otherwise, you should be able to wait until tomorrow to have him seen by your veterinarian. If he is not eating, or seems lethargic, it would be best to have him seen at a 24 hour clinic today, as they will be able to diagnose him and make him feel better. If you take a video of the behavior on your phone it might help, as cats often don't do the thing they were doing when they are at the clinic !
Add a comment to Bailey's experience
Was this experience helpful?
Leonardo
Selkirk Rex
7 Years
1 found helpful
Has Symptoms
Laying around no appetite
I just got a stray checked out and vaccinated on Wednesday the 26th, he did fine brougt him inside gave him a bath and went under the bed to hide. He came out later and on Thursday too. Friday he has been under the bed sleeping and purring, but not really coming out to drink and eat which is near by, also nothing in the litter box today (Friday) or last night. He did come out to eat some Temptations snack bites, i also just put his food and water under the bed edge. His eyes look fine can't tell for hives cause he has very thick hair and is mattedon the undercoat. Wanted to ask if it could be a reaction to the vaccine, i have felt a little sick after receiving a flu shot one year and was thinking could be the same in a way for him, he will be going back in 3 weeks to get neutered, shaved, a broken canine pulled and the booster. They think he is 7 years old and I know no previous about him except we have been taking care of him for almost a year but he dtayed outside, til know when were able to take him to the clinic to be checked. He's a loving layed back cat whi loves to really head butt our leg for some loving.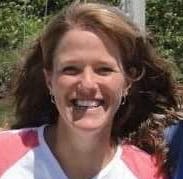 514
Recommendations
Thank you for your question. Without seeing him, I can't comment on whether he may be having a reaction to the vacccine, but they sometimes do develop a little fever after vaccines. If he isnt improving over the next 24 hours, he shoul dbe seen by your veteirnarian, to make sure that there isn't anything going on, and to treat him if he is having a reaction. I hope that he is okay!
I understand, he did eat some more of the snack pieces and he does respond, thank goodness he's not real lethargic just sleeping,,Thanks so much!
Add a comment to Leonardo's experience
Was this experience helpful?
Dash
tabby
1 Year
0 found helpful
Our cat Dash is about a year old and weighs 10 pounds. He had a rabies shot and experienced a severe reaction in the form of loose stool, vomiting and extreme lethargy. It's been 2 weeks and after two rounds of steroids and antibiotics he is now experiencing skin and ear irritation in a terrrible way. His ears used to twitch and itch previously but now it's so frequent (but the inner ear is pink and dry). He can't stop licking or scratching and has formed scabs under the fur. Our vet says it is an allergic reaction to something in our house but I can't think of what we've introduced. I also can't help but feel there's a coorelation to the vaccination. Please advise if there's any specific items we can start eliminating and the likelihood of the vaccine causing issues for this long.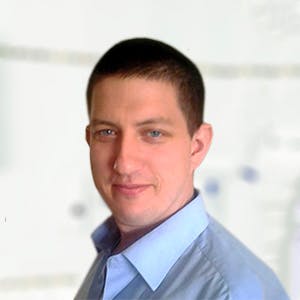 2009
Recommendations
Some pets do have adverse reactions to the rabies vaccine, but it is a requirement in some states/areas/countries and it is in general better than rabies itself. Adverse reactions to the rabies vaccine may occur for a few weeks after vaccination and usually calm down within a month; other causes of irritation like allergens in your home or chemical products can also cause severe itching and other symptoms, try to think if you changed anything (cleaning products etc…) in your home around the time the symptoms presented. Regards Dr Callum Turner DVM
Add a comment to Dash's experience
Was this experience helpful?
Olive
Calico
13 Weeks
0 found helpful
I got my 13 week old cat a leukemia vaccination and a fvrvp vaccine today-very second one. She's very lethargic and now looks slightly puffy. I'm concerned it's an allergic reaction. What should I do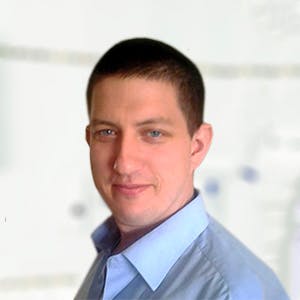 2009
Recommendations
Lethargy after being vaccinated isn't unusual and usually passes within a few days, if you are seeing that Olive is swelling in her face slightly you can try giving cetirizine at a dose of 5mg per day to see if that helps. If you have any further concerns, you should return to your Veterinarian for an examination. Regards Dr Callum Turner DVM
Add a comment to Olive's experience
Was this experience helpful?
Gina
Domestic shorthair
4 Years
0 found helpful
Our 4y/o female cat is petite,weighing just 6 # and active. Last fall she received her FVRC and leukemia shot and was lethargic for 29 days. We informed our vet who minimized our concerns since she was eating and drinking. This year, we asked for the shots to be separated between 2 different dates a month apart. She handled the FVRC very well...came home and was her usual nutty self. However, she is experiencing lethargy after the leukemia shot given 2 days ago. We understand the importance of the leukemia shot but worry about It's affect on her.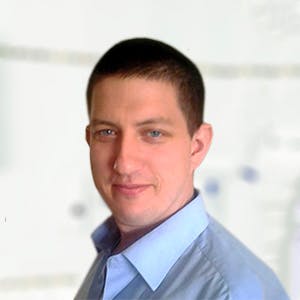 2009
Recommendations
Veterinarians understand owners concerns about vaccinations since the majority of us (Veterinarians and other clinic staff) own and vaccinate our own pets too; we look at the risk versus benefit for everything and the benefit has to outweigh any risk or side effect for it to be worthwhile. Regards Dr Callum Turner DVM
Add a comment to Gina's experience
Was this experience helpful?
Evie
Siberian Calico
1 Year
0 found helpful
My cat had 2 sets of vaccinations. She is usually hyper, energetic, and loves to eat. When we got home, she just laid around and didn't want to eat. Is this a reaction or is she upset?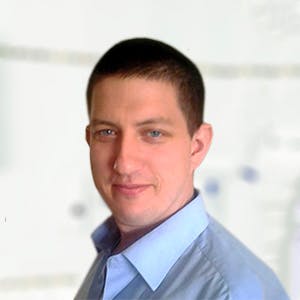 2009
Recommendations
It could be both, but cats may be a little lethargic after vaccinations and usually disappears after a few days; I would just keep an eye on Evie for the time being, but if you notice any other symptoms or are worried you should return to your Veterinarian. Regards Dr Callum Turner DVM
Add a comment to Evie's experience
Was this experience helpful?
Arco
Mix
3 Months
0 found helpful
I adopted a kitten and got his first shots.. He's reacted bad, he usually looks for people to carry him and make him sleep like a baby but I know he hasn't slept and doesn't want to eat, he's always laying down and if you pet him, he cries..Is that an allergic reaction or it's just a side effect?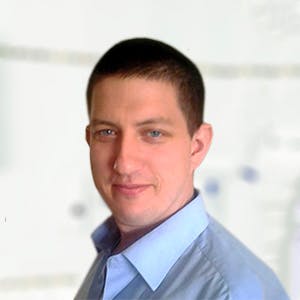 2009
Recommendations
Some cats (and dogs) have a reaction to vaccines which may cause strange behaviour, vomiting, lethargy, loss of appetite among other side effects; if rabies was part of the vaccination then this affects cats (and dogs) more than other vaccines. If you are noticing a severe reaction and if Arco isn't eating or drinking, pop back into your Veterinarian to be on the safe side. Regards Dr Callum Turner DVM
Add a comment to Arco's experience
Was this experience helpful?
Betty
short hair
5 Years
0 found helpful
Hi, my cat had her vaccinations as a kitten then nothing until she was four. I decided to get the vaccinations again, after the booster she ended up on a drip for 24 hours and was very ill. She was also very distressed having to have several blood tests. At the same time she had been given advocate which was out of date (vet advised that this was safe), was it?? I reluctantly got the second vaccine, she was a little ofc colour but seemed ok. It has been a year and it's now time for vaccinations. Should i risk another reaction??? I have read vets follow manufacturer's advice for yearly vaccinations but they only need them every 3 years??? Any advice would be much appreciated. I have two cats who are brother and sister and there was only two in the litter, i wonder if their immune systems are better due to this??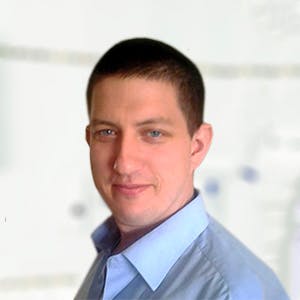 2009
Recommendations
There are mixed opinions on whether or not cats or dogs require annual vaccinations, I recommend following manufacturer's recommendations since if there are any issues I can always refer to the prescribing information but owners should be informed and be allowed to make their own decisions. Below, there is a link to a page on feline vaccines from Cornell Veterinary School which covers this topic under the heading 'Does my adult cat need to be vaccinated every year?'. Regards Dr Callum Turner DVM www.vet.cornell.edu/fhc/health_information/vaccines.cfm
Add a comment to Betty's experience
Was this experience helpful?