What is Excess Protein in the Urine?
A diagnosis of proteinuria, or excess protein in the urine, may be alarming for cat owners, but a plan can be made with your veterinarian for your cat's long-term care and quality of life. A diet change is often required to ensure your cat's renal health.
Though it is easily diagnosed with a simple laboratory test, excess protein in the urine in cats can have a variety of causes that range from acute and treatable to chronic and merely manageable. Protein is filtered from the blood and the gastrointestinal system by the kidneys when they are fully functioning, and excess protein in the urine can indicate a potential renal problem. 
Excess Protein in the Urine Average Cost
From 590 quotes ranging from $200 - $1,000
Symptoms of Excess Protein in the Urine in Cats
Often there are no symptoms or proteinuria, but there may be symptoms that are related to the underlying cause of the excess protein in the urine. Owners may notice a strong odor to the urine when there is a high level of protein present. An uncommon symptom of proteinuria that may also be present is hematuria, or blood in the urine. This may occur due to the strain that is being put on the kidneys or may be related to the underlying cause of the proteinuria. 
Types
Acute proteinuria has a sudden onset and is typically caused by benign factors, such as a diet high in protein, or emergency reasons, such as kidney trauma or poisoning.
Chronic proteinuria occurs when there is prolonged stress on the kidneys or progressive renal insufficiency.
Top
Causes of Excess Protein in the Urine in Cats
Proteinuria is a condition with many potential causes that range in severity. If a cat is found to have proteinuria during routine testing or when an illness is suspected, the cause for the excess level of protein should be thoroughly investigated due to the potential for more serious problems. Though there are other possible causes for proteinuria, some more common ones include:
Urinary tract infection
Kidney infection or inflammation
High-protein diet
Hypertension
Uncontrolled diabetes
Parasites (such as lungworms and hookworms)
Cancer of the bladder or kidneys
Top
Diagnosis of Excess Protein in the Urine in Cats
Excess protein in the urine in cats is diagnosed through urinalysis testing. The easiest way for a veterinarian to diagnose proteinuria is to obtain a sterile urine sample to perform a urine dipstick test on. The sterile sample is ideally obtained by cystocentesis, a process in which the veterinarian uses a long needle to obtain the sample from the bladder through the body wall. A sterile sample can also be gathered through urinary catheterization if the patient allows it. A drop of urine is then placed on each square of the test strip and is allowed to sit for the designated time for each test square. Protein levels, the presence of blood and the pH of the urine can all be checked for with the same dipstick test.
A ratio of the urine protein and creatinine levels can also be performed on the urine to determine the level of function that the kidneys have. If glomerular disease or other kidney disease is suspected, the veterinarian may recommend a biopsy of the kidneys to determine if there is a pathological cause for the low level of functioning.
Top
Treatment of Excess Protein in the Urine in Cats
To treat proteinuria, veterinarians must first treat the underlying cause for the condition. If an infection is present, antibiotics will be prescribed. Nonsteroidal anti-inflammatory drugs (NSAIDs) may also be prescribed in conjunction to treat inflammation. An uncontrolled disease such as diabetes or hypertension may cause proteinuria, and controlling the disease with medication is the best way to treat proteinuria in these instances.
Hospitalization with intravenous fluids may be recommended if the proteinuria is due to renal disease. Many cats with renal disease become so dehydrated that they do not want to eat and their other systems begin to shut down, so fluids are often used to increase hydration and replenish the body's electrolytes while also flushing the kidneys to cleanse them. Some cats will be prescribed subcutaneous fluids to be administered at home to continue to hydrate and cleanse the body.
Whether the cause for proteinuria is as simple as a high-protein diet or as complicated as renal cancer, a diet change may be recommended. A veterinarian may suggest a prescription diet that is designed for increased kidney function. 
Top
Worried about the cost of Excess Protein Urine treatment?
Pet Insurance covers the cost of many common pet health conditions. Prepare for the unexpected by getting a quote from top pet insurance providers.
Recovery of Excess Protein in the Urine in Cats
The prognosis for a cat with proteinuria depends largely on the cause for the excess protein being excreted from the body. With the proper treatment for what is causing the proteinuria guided by a veterinarian, cats can live a healthy and fulfilling life. These cats should be regularly monitored with an annual or semi-annual urinalysis and blood work to ensure no progression of problems.
Excess protein in the urine can be expensive to treat. If you suspect your cat is at risk of developing this condition, start searching for pet insurance today. Brought to you by Pet Insurer, Wag! Wellness lets pet parents compare insurance plans from leading companies like PetPlan and Embrace. Find the "pawfect" plan for your pet in just a few clicks!
Top
Excess Protein in the Urine Average Cost
From 590 quotes ranging from $200 - $1,000
Top
Excess Protein in the Urine Questions and Advice from Veterinary Professionals
Tikvichko
Mixed breed
6 Years
0 found helpful
0 found helpful
Has Symptoms
Pain In Kidneys Area,Poor Appetite
Hi,my male cat is 6 years old,he shows signs of kidneys problems,so our vet made urine test,it showed he has proteins in the urine, pH 7.0, proteins 2+, leukocytes 2+,is that showing serious problem,how can be treated?Thank you.
Sept. 19, 2018
Tikvichko's Owner
Was this experience helpful?
Lisa
Siamese
5 Years
1 found helpful
1 found helpful
Has Symptoms
She Is Thiner And Her Coat Duller
Hi my cat Lisa is 5 years and I am worried about her urine test results and specifically protein) and I would like your opinion. Do you thing she needs any treatment or further investigation? Thank you! Urine test results: color: straw-like transparency: clear reaction: acid protein: positive specific gravity: 1005 glucose: neg ketones: neg hemoglobin: neg urobilin: neg urobilirubin: neg pus cells: a lot (20 - 30) red blood cells: none microorganisms: a few odor: yes sediment: yes Her blood test results are as follows: RBC: 9.21 Μ/μl HGB: 13.6 g/dl HCT: 45.5 % MCV: 49.4 fl MCH: 14.7 pg/ερ MCHC: 29.8 g/dl RDW: 19.9 % WBC: 22.4 K/μl PLTs: 152 K/μl MPV: 10.1 fl PCV: 0.073 % PDW: 13.7 % Creatinine: 0.92 mg/dl Urea: 60 mmol/L Protein tot: 8 mg/dl SGOT-AST: 55 IU/L SGPT/ALT: 36 IU/L
Sept. 13, 2018
Lisa's Owner
---
Lisa occasonally takes bronchodilator for respiratory issues!
Sept. 13, 2018
Lisa's Owner
Was this experience helpful?
Excess Protein in the Urine Average Cost
From 590 quotes ranging from $200 - $1,000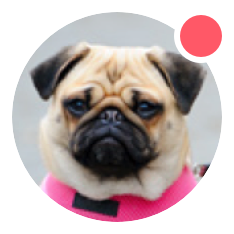 Need pet insurance?