What are Skin Mite Dermatitis?
Mange is caused by the microscopic parasite known as the mite. These very small parasites live on the skin and in the hair follicles of felines, but do not usually feed on the animal's blood like other external parasites. In fact, some mites are considered normal residents of many mammalian species and their host's immune system keeps them in balance, preventing them from taking over. However, when the immune system drops due to illness, one of the five species of mites takes over and skin mite dermatitis is soon to develop.
Skin mite dermatitis in cats is known to both the veterinary world and the general public as mange. Cats are highly susceptible to several types of mange, including demodicosis, trombiculosis, cheyletiellosis, otodectic and notoedric mange. Each form of mange is highly contagious, causing dermatitis symptoms of skin inflammation, alopecia, and pruritus. Mange commonly affects the very old, very young or otherwise unhealthy groups of felines, but other cats could be carrying the mange parasite with no sign of mange.
Symptoms of Skin Mite Dermatitis in Cats
Skin mite dermatitis is extremely pruritic to the feline and will cause the cat to scratch the skin vigorously. Depending on the species of mite affecting the feline, skin mite dermatitis might affect the ears, head, neck, abdomen, foot pads or entire body of the cat. If a feline is infected with ear mites, symptoms of head shaking, pawing at the ears, bloody ears (due to scratching), swelling of the ears and ear infections will all be noted. Mite species-specific symptoms of skin mite dermatitis in cats includes:
Feline Scabies: skin crusts and hair loss.
Ear mites: The inner ear will appear dirty with dark debris that resembles coffee grounds.
Walking Dandruff: dandruff-like skin crusts and small bumps along the skin.
Feline Demodicosis: hair loss and fluid-filled sores.
Trombiculosis: these mites can be viewed as orange ovals on the skin that are usually clustered together. Common symptoms include skin crusts, hair loss, skin bumps and redness.
Types
Trombiculosis
Trombiculosis is a type of mange caused by the larval-stage parasite known as Trombiculidae. Trombiculidae are one of the few mites that will feed on the feline around the abdomen, feet pads, ears and head. A cat can contract this parasite by laying in the dirt.
Feline Demodicosis
Feline demodicosis is a type of mange caused by either the Demodex cati mite or the Demodex gatoi mite. The demodex mite is often a normal, non-hazardous skin mite of the feline but can cause problems in sick cats.
Cheyletiellosis (Walking Dandruff)
Cheyletiellosis is commonly called walking dandruff due to the mite's dandruff-like appearance. Cheyletiellosis is caused by the Cheyletiella blakei mite, which is a common parasite in multi-cat households.
Otodectic Mange (Ear Mites)
Otodectic mange is caused by the Otodectes cynotis mite, but this mite is commonly known as the ear mite since it only infests a feline's ear.
Notoedric Mange (Feline Scabies)
Notoedric mange is caused by the Notoedres cati mite. Although quite rare, feline scabies is a highly contagious disease that causes the skin to crust, favorable to the upper portions of the body.
Causes of Skin Mite Dermatitis in Cats
Skin mite dermatitis in cat is caused by an infestation of a species of mite that is host-specific to felines. Trombiculidae, Demodex cati, Demodex gatoi, Cheyletiella blakei, Otodectes cynotis, or the Notoedres cati mite can all cause skin mite dermatitis in cats. Unlike other external parasites that spend half of their life cycle in the environment, mites spend their entire lives on their host. The only exception is the Trombiculidae mite, as this mite does live in the environment, infecting felines at their larval life. However, all other mites are usually transmitted to one feline to another through direct contact. Nursing queens often transmit skin mites to their kittens, causing skin mite dermatitis as kittens have a weak immune system. Multi-cat household and cats living in breeding facilities, pet stores, or shelters are at a high risk for contracting a type of skin mite.
Diagnosis of Skin Mite Dermatitis in Cats
Skin mite dermatitis in cat can be identified through the symptoms on a physical exam. Mites that are affecting the cat's skin can be identified through the process of a skin scraping. A skin scraping is a simple test of scraping the top layer of the skin, removing particles to view underneath the microscope. Ear mites will require a swab of the ear and microscopic view for identification.
Treatment of Skin Mite Dermatitis in Cats
Some cats recover from skin mite dermatitis without treatment, but severe cases and cats that are in poor health must receive medical treatment to recover. A common treatment veterinarians use is a lime sulfur dip that the cat is dipped into approximately 1-2 times per week over a month's time. Mites that are localized in the ears will need to be cleaned out and treated with prescribed drops.
Recovery of Skin Mite Dermatitis in Cats
The recovery outlook for a cat suffering from whole-body skin mite dermatitis depends on her overall health. Follow your veterinarian's treatment plan and bring the cat back into the clinic if symptoms worsen, or you do not see an improvement. Preventing re-infestation of mites can be a challenge, but the best preventative method is keeping your feline's environment clean and keeping her away from potential carriers.
Skin Mite Dermatitis Questions and Advice from Veterinary Professionals
Cuddles
Barn cat
1 Year
0 found helpful
Has Symptoms
Excessive grooming, scratching
Medication Used
2 different kinds of ear mite meds
Ive treated my cat with ear mites twice, prescribed by her vet. I cleaned her ears almost everyday. Im convinced she still has ear mites. And now she has bald spots on the back of her legs from over grooming and scabs on back of ears.shes an indoor cat and never goes outside. Shes never had fleas. Just ear mites. I rescued her.
Add a comment to Cuddles's experience
Was this experience helpful?
Uma
Calico
4 Months
0 found helpful
Hi, I have two kittens that are about 4 months old and I recently took one of them to my vet when I started noticing the missing fur and red spots around her ears. He diagnosed her with both ear mites and mange mites, which I assume is feline scabies. I asked him if it was contagious both to me and my other kitten and he informed me that it wasn't. I've spent a fair amount of time looking it up online, and it seems that what he told me was false. He also said that the mange was extremely common and easy to get rid of, but now I'm seeing online how I need to complete disinfect my bedding and everything in the studio apartment I live in. I would just like to know which is right. I understand he is a professional and the internet is, well, the internet. In your personal opinion should I disinfect my entire apartment, and am I and my other kitten at risk for getting these mites?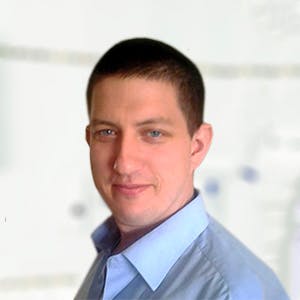 2479
Recommendations
There is a disconnect between what Veterinarians may say and some 'self proclaimed experts' on internet forums and many times the latter is incorrect; I always recommend that people avoid forums and to reference reputable sources like our website or the online Merck Veterinary Manual (at vet school we called it the good book since the physical version resembles a bible). Some types of mites may affect humans like sarcoptic mange and all feline mites would affect your other cat; again some types of mites would result in the need to treat your environment (bedding, furniture etc…). I've added two links below to the Merck Veterinary Manual on mites. Regards Dr Callum Turner DVM www.msdvetmanual.com/cat-owners/skin-disorders-of-cats/mite-infestation-mange,-acariasis,-scabies-of-cats www.msdvetmanual.com/integumentary-system/mange/mange-in-dogs-and-cats
Add a comment to Uma's experience
Was this experience helpful?
Pepsi
stray
3 Years
0 found helpful
My cat has bleeding sores that occur near her ears, and under her arms she licks it and then it goes away and comes back in another place, she does not let put any medication on her nor will she take anything .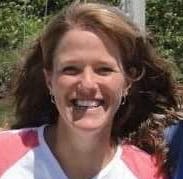 1061
Recommendations
Many things can cause skin sores in cats, including parasites, bacterial or fungal infections. WIthout seeing her, I can't determine what might be causing these problems, but a veterinarian will be able to examine her, determine what might be happening, and possibly give injectable medications if they available, so that you don't have to medicate Pepsi. I hope that all goes well for her.
Add a comment to Pepsi's experience
Was this experience helpful?
Mia
Siamese
9 Years
0 found helpful
Has Symptoms
Petting her she nibbles front paws
If u pet her she nibbles on front l
My cat grooms and grooms herself when you run your hand through her fur you can feel rough spots like scabs but it's not scabs little bit of dandruff when I comb her more dandruff comes and it snags on what ever is on her skin. Inside cat no diet change. I do have a puppy that came to live with us (My daughter) and feel grooming more med more is maybe caused her stress from the puppy he is 1 1/2 years old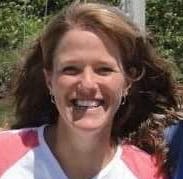 1061
Recommendations
Without examining Mia, I can't determine what might be going on with her skin, unfortunately. She may have a bacterial infection, a parasite, or an allergy, among other things. It would be best to have her seen by a veterinarian to have her skin evaluated, as they will be able to see her and determine what might be causing this change. I hope that all goes well for her.
Add a comment to Mia's experience
Was this experience helpful?
Primo
domestic short hair
5 Years
0 found helpful
Has Symptoms
Itching sores twitching wheezing
Dear doctor, my beautiful pure white cat Primo has had skin outbreaks and has done over-grooming for years. He itches like mad and licks till his fur is gone and his skin is broken and sometimes bleeding. He's been to a university veterinary dermatologist, a different dermatological specialist where he got an allergy panel (both 2 hour drive away), been to a holistic vet, had steroids, a prescription diet, flea meds, seen every vet in my small town, and nothing has helped for more than a year. The allergy panel showed sensitivity to human dander (!) and mild sensitivity to some grasses. At the beginning of March he looked perfect when I took him for his vaccines, and now he has scabby sores all over his rear legs that he won't stop licking. His brother Seco, who is brown and gray striped, has none of these problems. Primo also seems to have feline hyperesthenia (ripples, twitches, runs and licks), and has since we adopted him as a kitten. Sometimes he sounds wheezy, and for a while he was sneezing a lot (back to vet for that, where he got antibiotics). Both of our cats are indoors-only. We feed only limited ingredient food (and no chicken, because we thought that was his allergy, and might still be one of them). Most of our house has hard floors, though we have some throw rugs and low carpet in two bedrooms. I've bought and used a very good air purifier and a spray to kill dust mites. I give him 5 mgs of Zyrtec a day, and a spoon of feline L-Lysine at night. He acts normal, affectionate and playful, and his appetite never changes. He drinks water normally. This has gone on for years and I'm about at wit's end! Please, if you can, help!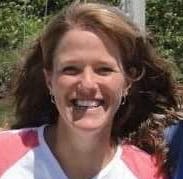 1061
Recommendations
I'm not sure what medications you have given Primo, but you certainly have done everything possible to try and solve his problems! My only thought might be an allergy medication that may not have been tried for him yet, called Apoquel. It may not work for him, but given everything that you have tried, it may be worth discussing with your veterinarian. There are also hypo-sensitization treatments based on his allergy panel that may help. I hope that you are able to get some resolution for him.
Stop giving hin vaccinez they are junk and you can help him re over his vaccine related inhuries with homeopathy.
Add a comment to Primo's experience
Was this experience helpful?
Nic and Lacey
Mixed Breed From Animal Control
5 Years
1 found helpful
I have two strictly indoor cats, one male and one female, and both scratch and lick themselves it seems more than usual. Nic scratches his ears and licks his lower back and forearms, but I don't see any hair loss, only white flakes on his back. Lacey on the other hand, scratches her ears, her side, chews her paws, and has licked her right forearm bare to the point that I can see where it's starting to bleed. I haven't seen any dirt from fleas or any other parasite (visible to the eye). I don't know what's wrong with them... do they have fleas, mites, ticks, allergies? I'd like to treat them myself because I can't afford the vet bill. I know it's difficult for you to say without examining them yourself, but I'd appreciate any suggestions you might have. Thanks in advance.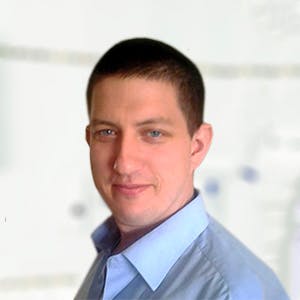 2479
Recommendations
Parasites, allergies, infections, chemical irritants, other irritants (new detergents or cleaning products) among other causes may lead to these symptoms; you should review any changes you made in your home before the symptoms presented like different food, new cleaning products or new pieces of furniture (once saw an indoor cat get fleas from a rug from a market). Bathe them both with a sensitive shampoo and treat them for fleas with a topical spot-on product; monitor them but if there is no improvement you should visit your Veterinarian. Regards Dr Callum Turner DVM
Thank you for your quick response Dr. Turner.

Wow, I would've never thought about fleas being on rugs or clothing for that matter, that you buy!

I haven't made any changes in my home or with their food. I forgot to mention that I put Advantage on them ten days ago but it doesn't seem to be helping. When you said to bathe them in a "sensitive" shampoo, do you mean pet shampoo or one used for people? I'm also going to use an essential oil combo from Wondercide Natural Products to see if that helps (after bathing them).

Thanks again for your help.
Add a comment to Nic and Lacey's experience
Was this experience helpful?
Obi Serena
Bombay
2 Years
0 found helpful
Obi Serena is a 2 year and recently she has a semi bald spot on her tail, she is a Bombay cat but lately she has been changing hair color from pitch black to brown, she had her flea medicine and flea collar. Recently she got spayed. I regularly give her a monthly bath with flea shampoo. I'm really concerned because last time I brush her she drop little tinny red dots that look like crusts. Please help.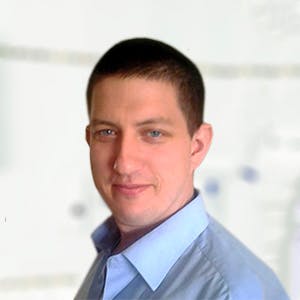 2479
Recommendations
If you are using a regularly topical spot on flea and tick treatment, a flea collar isn't required; however if you are noticing crusts/scabs or red debris coming off from Obi Serena conditions like skin irritation, mites, allergies, infections among other causes. You should collect the debris which comes off when you brush Obi Serena and consult with your Veterinarian to determine a cause. Regards Dr Callum Turner DVM
Add a comment to Obi Serena's experience
Was this experience helpful?
Ruflu
Persian
2 Months
0 found helpful
Persian kitten 2 weeks old had mites and fleas when she came. The vet gave him a medicated bath and all of it was washed away. Since last two weeks he has began losing his hair from back to tail and now neck with bald spots seen. It does not itch him but we feel sorry to see his state. When shown to the doctor she says that it seems like a mite infection and applied two drops of a solution to his neck and said itl work for his treatment. She gave an injection as well. He seems to have become very dull and composed and we are worried as we are unable to understand his condition. Please advise asap.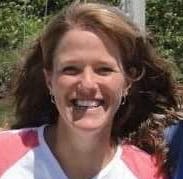 1061
Recommendations
Thank you for your email. If Ruflu is not improving, and doesn't seem himself, it would be a good idea to have a recheck with your veterinarian, and ask for a thorough explanation of what might be happening with his skin, and his attitude. They should be able to test for mites, and determine what is going on with him.
Add a comment to Ruflu's experience
Was this experience helpful?
Napoleon
Persian
7 Years
1 found helpful
My cat wont stop licking the back of one hind leg. I have flea bomed, given him comfortis and fronyline plus. I have applied a bitering agent to his leg, cortizone, baby neosporin. I have changed his diet and nothing seems to stop him from licking his leg everyday. His leg is bald and whenever it starts growing again, he licks it bald again. His hind leg id always wet.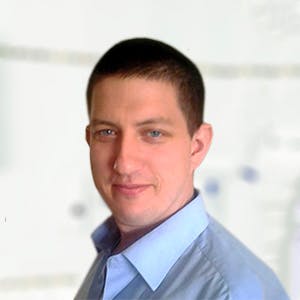 2479
Recommendations
It is difficult to say what the specific underlying cause of the licking is; it is possible that Napoleon has a small injury, sprain, foreign object or something else which is causing irritation leading to the licking. You should ideally place a cone on him to prevent him from licking the area and bathe the area twice per day until the hair starts to grow back. You should visit your Veterinarian for a thorough examination of the leg to determine if there is an injury or other issue there which may be addressed. Regards Dr Callum Turner DVM
Add a comment to Napoleon's experience
Was this experience helpful?
Moo moo
moggie
6 Years
0 found helpful
Has Symptoms
Block dots missing fur an fur gone brown
My cat is long haired an has a white tummy. I've noticed in parts his fur is gone brown an some fur missing this skin had small black dots. He doesn't seem to be bothered it's mainly around nipples an back legs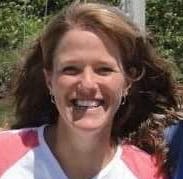 1061
Recommendations
Thank you for your email. Without examining MooMoo, I can't look at his skin or diagnose anything. He may have fleas, or other types of parasites, or a bacterial infection. Typically, if cats fur is stained brown, that means they have been licking at it and might be itchy. It would be best to have him seen by a veterinarian, as they will be able to examine him, determine what might be going on with his skin, and give him appropriate therapy. I hope that all goes well for him!
Add a comment to Moo moo's experience
Was this experience helpful?
Dobby
American Shorthair
1 Year
0 found helpful
I think my cat may have mites because where my cat lays in my room and all around it he scratches and on the floor and the stuff around where he lays is covered in white little bugs and pieces of stuff that looks like scabs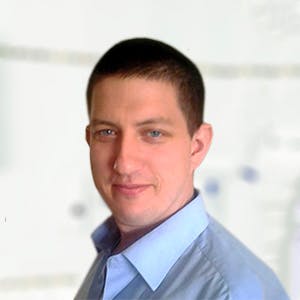 2479
Recommendations
If you are suspecting that Dobby has mites you should visit your Veterinarian to identify the specific type of mites so that the right treatment may be given and advice on cleaning the environment can be given as well; different mites may require different medications but selamectin is a good all round spot on product, any bedding should be cleaned on a high temperature wash and other areas sprayed with a fipronil spray. However, please discuss with your Veterinarian first to confirm that it is due to mites and they may be able to offer a better treatment plan based on the specific type of mite. Regards Dr Callum Turner DVM www.merckvetmanual.com/integumentary-system/mange/mange-in-dogs-and-cats
Add a comment to Dobby's experience
Was this experience helpful?
Tiote
tabby
3 Years
0 found helpful
Has Symptoms
Bites to my face and dandruff
Had treatment for ear mites was is now fine but I think they have spread to the fur. Not much scratching and no hair lost he has a lovely thick black coat but I get little bite like rashes when I put my face near him. Can see like white dandruff flakes on black coat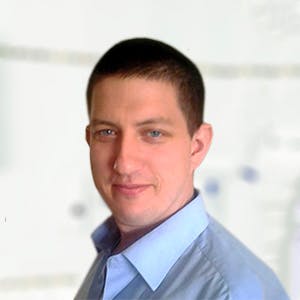 2479
Recommendations
If you are seeing white flakes of skin within the fur your should return to your Veterinarian for another examination to determine if the issue is more widespread than previously thought; if you are getting rashes it may be due to mites or a contact allergy. You should discuss this with your Veterinarian and they would be able to guide you further. Regards Dr Callum Turner DVM
Myblack cat is lossing hait around her inner thighes and inner legs on her front legs. I ave flaky white dandruff also. My vet believes it is her rubbing against something rough. Could she ave skin ites?
Add a comment to Tiote's experience
Was this experience helpful?
Feral
Cat
19 Weeks
1 found helpful
We have a rental property with many feral cats....we took a kitten home that was diagnosed with microscopic mites...several vet visits later...he if fine. Not so much with his feral adult friends...many i can touch when feeding..but none friendly enough for bathing...i was thinking of getting the sulfur solution an 'spot' cleaning friendlier cats...would this help?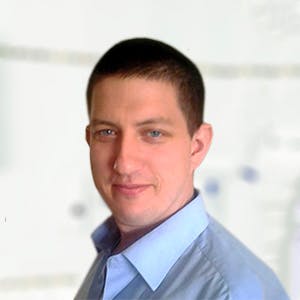 2479
Recommendations
The type of mites are important since treatment may vary depending on the diagnosis, but it can be difficult to treat a feral population of cats; spot on treatments may be a start but I would suggest treating according to the type of mites present. The most common mites found in cats can be treated with Advocate (imidacloprid and moxidectin) for example which is a topical treatment which is effective for what you require. Regards Dr Callum Turner DVM www.advocate-spot-on.com/en/for-cats/mites/
I am VERY happy to report that the suggested product - Advocate appears to be working! Thanks soo much for your input!
Add a comment to Feral's experience
Was this experience helpful?
Puffy
long hair
4 Years
0 found helpful
I have a long hair white kitty that has pulled the hair off her tail every fall. She struts around like it should look that way ha ha Anyhow about a year ago she started fur mowing and now she has little hair on the inside of her back legs, tail and the lower 1/2 of her abdomen. We took her to the vet and they gave her a steroid shot but it made her very sick and we had to go back the next day to get another shot to stop her from vomiting. The next visit they put her on prozac but that didn't help either. I purchased a product that you can put in their water that had no taste but that has helped little. The vet said he didn't see evidence of mites but I feel so bad for her. We have her on grain free food and stopped snacks to try to figure out if she was allergic to grains but??? Puffy has always been the "special needs" spastic cat but she seems miserable. I feel like a bad owner because I can't help her. Any suggestions?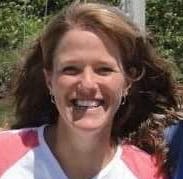 1061
Recommendations
Thank you for your question. Without examining her, I can't diagnose anything, but I would make sure that she is on flea control very regularly, every month, whether you see fleas or not - many animals are very sensitive to one bite from a flea, and will have allergies as a result. Many of the topical products that are available from your veterinarian also treat Demodex mites, and many cats have undiagnosed Demodex. That would be first on my list. She seems to have a seasonal component to her behavior, from what you describe, so it is possible that she has seasonal allergies. There are medications available other than steroids to treat allergies, and she may benefit from that therapy. Those possible treatments may have already been considered by you and your veterinarian, but those are possibilities that you didn't mention in your email that would be worth discussing with your veterinarian if you haven't already. I hope that you are able to find a solution.
Add a comment to Puffy's experience
Was this experience helpful?
Mittens
Tom cat
Little over a year old
0 found helpful
Has Symptoms
Little black specks all over my cat
What would be little black specks or bugs not sure on my cats tail making him pull out his fur and bleed at the tip of his tail and what can I do to help him ?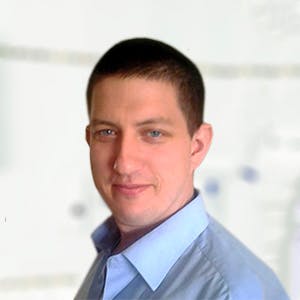 2479
Recommendations
Black specks on a cat's body are usually attributable to fleas; treatment with a flea shampoo, topical spot on medication and using a fipronil based spray around the home is the best course of treatment. Regards Dr Callum Turner DVM
Add a comment to Mittens's experience
Was this experience helpful?
Kittu
stray
1 Year
0 found helpful
My cat had ring worm like lesions on his skin initially. The doctors gave him medicine and then gave him RIDD wash. It didn't work. And then they gave him itracanazole capsules and sebifin cream. And it worked and the lesions started drying up. After that it reoccurred again and the skin under his mouth and around his mouth area started becoming black and the area under his mouth is gooey. And he is salivating a lot. His ears are crusted and his paws have lost the fur and it has become black and crusty as well. His face also has fur loss. During his time I got feline tinea from him. The doctors also told to put Advocate Spoton on him. And he is taking oral medicines of itracanazole capsules, cefpet capsule and chloroderma spray. The thing doesn't seem to be going down and it's going on for a month now and I want to know if there is a solution for this. I'm miserable about this. In his ear there are black waxy stuff as well.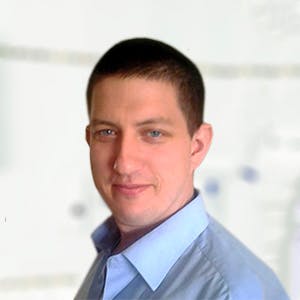 2479
Recommendations
Cases of ringworm can be difficult to clear up; cushions, bedding and other fomites may reinfect a cat if they are not washed or replaced. Skin scraping for identification is important to confirm the condition as being ringworm; a miconazole and chlorhexidine shampoo may be useful and switching to another antifungal medication may also be best (under the direction of your Veterinarian). Regards Dr Callum Turner DVM
Add a comment to Kittu's experience
Was this experience helpful?
Chacha
tabby
13 Years
0 found helpful
Hello. My cat Chacha has what appears to be miliary dermatitis along the front of both of her ears. She does not appear to be in pain or be itching but is experiencing hair loss in the affected area along w bumps that appear to be scabby. I have two cats and neither are allowed outside and have not been in a different environment for at least four years. I have examined both of their bodies and the only one affect affected is Chacha in what seems to be isolated to the area listed above. Any suggestions as to what could be the cause? Especially being that fleas is most likely out. Thank you.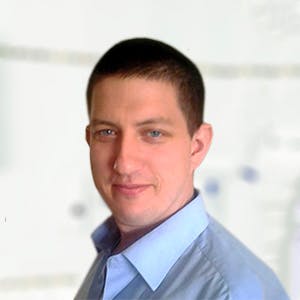 2479
Recommendations
There are a few possible causes for miliary dermatitis in cats which normally is attributable to fleas or mites; other causes may include food sensitivity, environmental allergies or contact dermatitis. I would ensure that all cats are up to date with flea/tick control and give them all a good bath with a sensitive shampoo first; if only Chacha is affected it may be due to food sensitivity or other allergens since only one cat is affected. Regards Dr Callum Turner DVM
Add a comment to Chacha's experience
Was this experience helpful?
Sugar
Mutt
3 Years
0 found helpful
My cat has something eating her face, I took her to the vet twice, the charged me over $100 to look at a slide and tell me there was nothing. It looks like ear mites, but it has progressed below her mouth. It is miserable to her and me. I also went to the doctor because I thought it might be human lice, they also thought I was crazy, but noticed a reddish bug. It is not fleas. Neighbors above had dog without hair and scratched constantly before he died. Took in a cat that my son and I petted, but cat is also dead now (likely coyote) because it was left outside most of the time. I have bathed my cat, I have treated her too often with a variety of flea medication and ear mite medicine. I use tea tree oil on my hair. I see black dots. I have used bed bug bombs throughout my apartment. My cat pulls off chunks of her hair.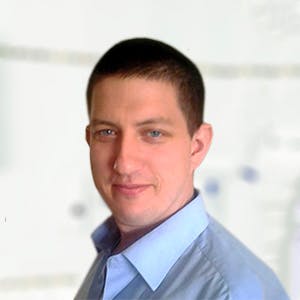 2479
Recommendations
Without examining Sugar it is difficult to determine a specific cause, skin scraping would be needed to see if there are any parasites on the skin; the black dots would normally indicate the presence of fleas and would also cause excessive itching and hair loss. Apart from bathing Sugar in a flea shampoo and administering a pot-on treatment, I really cannot recommend anything else for you to try at home. Regards Dr Callum Turner DVM
Add a comment to Sugar's experience
Was this experience helpful?
Eve
DSH
2.5
1 found helpful
Has Symptoms
Bald spots on neck and back
scratching and chewing paws and legs
I just adopted a cat from a shelter who had a couple patches on her back that seemed to be missing fur. I took her home last week and throughout the week she's been scratching at the area and others (but only on her back) and the bald spots have gotten bigger. I don't see any kind of redness or irritation in the skin underneath the spots. Is it possible this is just stress because she's in a new environment? I haven't seen any kind of other irritation or signs of stress in her but she does seem to lick herself a lot. Thanks!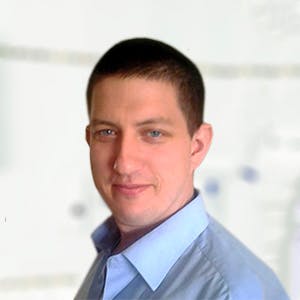 2479
Recommendations
When adopting a new pet into your home you should take the usual precautions regarding ectoparasites and endoparasites. There may be something irritating Eve's back, but most likely this is psychological; your Veterinarian would be able to tell you from looking at the skin and checking some of the bordering hairs to the bald patches. Regards Dr Callum Turner DVM
Add a comment to Eve's experience
Was this experience helpful?
Kitty Kit
mixed
5 Years
1 found helpful
My cat is loosing his hair down both back legs and above tail some spots above stomach there aren't any scabs or soars he grooms and scratches some . He is an inside / outside cat he got into a fight with another cat about 2 months ago that caused him to go to vet so he got rabies shots at same time . Then I used Heartz flea and tick medicine down the back of his neck soon after he started loosing his hair as I told you . He eats regular and normal . As he does go outside he also eats mice then gets to full comes in and eats some food then throws it up he gets hairball medicine regularly .If u can tell me something or around about it .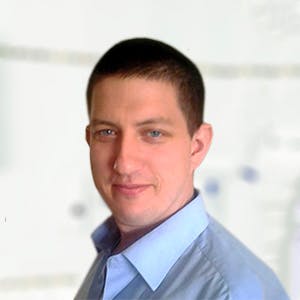 2479
Recommendations
The cause of the hair loss may be due to a hormonal condition like Cushing's Disease, paraneoplastic alopecia or psychogenic alopecia. Psychogenic alopecia is quite common and is caused by excessive licking of the hind limbs and lower back; it is easy to diagnose by looking at the remaining hair under a microscope as the ends will be a distinctive shape. Regards Dr Callum Turner DVM
Add a comment to Kitty Kit 's experience
Was this experience helpful?