What is Brain Injury?
If you notice anything unusual about your cat's behavior and brain injury is suspected, make an appointment with the veterinarian as soon as possible. Immediate evaluation is critical to ensure the best outcome for your pet.
A brain injury in cats can be caused by a wide variety of events -- from falls to automobile accidents. Other events include blunt trauma such as being struck or stepped on, gunshot wounds and animal fights. You may observe bleeding from your cat's ear or nostrils or an altered state of consciousness.
Symptoms of Brain Injury in Cats
Cats will exhibit a certain set of symptoms when suffering from a brain injury. Keep in mind that some of these symptoms may be indicative of another problem. Proper diagnosis is important to ensure the correct treatment plan. Symptoms of head trauma include the following:
Bleeding ears or nostrils
An altered state of consciousness
Head tilt
Causes of Brain Injury in Cats
Brain injury can occur from a wide variety of events. These include the following:
Severe hypothermia or hyperthermia
Brain tumors or brain parasites
Toxicity
Severe hypoglycemia
Hypertension
Nervous system infections
If your cat has suffered from any of these conditions and is no longer behaving normally, a visit to the veterinarian may be in order. If at any point you begin to feel concerned about your pet's behavior, contact your veterinarian for advice.
Diagnosis of Brain Injury in Cats
In order to give your cat the best chances of recovery, you will need to provide a thorough history of your cat's medical condition to your veterinarian. This history should include the time the symptoms were manifested and any possible circumstances that may have led to the problem. Your veterinarian will then perform a complete physical examination, a biochemistry profile, a urine test and a complete blood count. Although the findings of these tests will depend on the reason for the brain injury, the biochemistry profile can indicate any abnormalities in blood glucose levels. These tests can also detect O2 deficiency.
If skull fractures are suspected, your veterinarian will recommend X-rays, CT scans or MRIs to assist in diagnosing the problem. These diagnostic tools are also invaluable for determining the severity of the brain injury and detecting the presence of internal bleeding, foreign objects, tumors and other brain abnormalities. The veterinarian may also recommend an ECG to evaluate heart function and rhythm.
Nervous system infections affect the spinal cord and the brain. Your veterinarian will take a sample of cerebrospinal fluid for testing to rule out such infections. A cat infected by the feline infectious peritonitis virus (FIP) will sometimes experience brain damage. This condition is not treatable. Bacterial infections of the middle-ear and the inner-ear cavities that break through the skull can also infect the brain and lead to infections of the brain. In this case, if the infection is caught early enough, the cat should recover completely.
Treatment of Brain Injury in Cats
Treatment of head injury for your cat will depend on the severity of the injury. Your veterinarian will recommend repeat neurological examinations to gauge the progress of the healing process. Even if your cat seems to be displaying normal behavior, your vet will probably recommend a 24-hour observation period. Abnormalities may develop as the brain swells or bleeding occurs.
If brain swelling is apparent, specific drugs will be administered to treat the condition. Some solutions are designed to draw fluid from the tissues or to decrease the production of spinal fluid. These include hyperosmotic solutions and mannitol. Your veterinarian may also recommend oxygen therapy. Coughing and sneezing reflexes should be avoided at all costs. These actions increase intracranial pressure and can cause deterioration of the cat's condition.
If dehydration is suspected, an intravenous line may be inserted to give your pet much-needed fluids. Painkillers may also be administered if necessary. Some brain injuries can cause seizures in cats. Your veterinarian may prescribe Diazepam or Phenobarbital to help control any seizures your cat may be experiencing.
Skull fractures require special attention. Non-displaced fractures can be treated without surgery, but fractures that are displaced inwards may require surgical removal.
Recovery of Brain Injury in Cats
In order to ensure that your cat's recovery is going according to plan, be sure to keep all follow-up appointments. Follow-up appointments give the veterinarian the chance to see how the injury is healing and whether additional treatments are required. You may be told to keep your cat quiet during the healing process.
If no deterioration is observed in the cat within 48 hours after the head injury, your pet has a good chance of a full recovery. Recovery time can take up to six months and will depend on the age of the cat and the extent of the injury.
Brain Injury Questions and Advice from Veterinary Professionals
Bentley
tabby
12 Weeks
1 found helpful
Has Symptoms
Walks gingerly, Vacant look
Our 12 week old kitten Bentley escaped one evening and spent the night outdoors. Our neighbours found him and brought him back the next morning. Since his return his personality/behaviour is very different from the fun loving kitten he was. He seems to walk gingerly, slept most of the day, does not eat nor has he used the toilet. He has a vacant look in his eyes. I'm wondering if he has suffered some kind of trauma.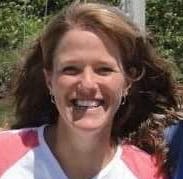 467
Recommendations
Thank you for your email. Without knowing what may have happened to Bentley, it is hard to know what might be going on with him. It would be a good idea to have him examined by a veterinarian, as they can assess him, determine what might be wrong with him, and recommend any treatment that might help. I hope that he is okay.
Add a comment to Bentley's experience
Was this experience helpful?
redman
red tabby
2 Years
0 found helpful
Has Symptoms
unsteady on feet when coming down
Our red tabby was missing one week came home yesterday, not himself, he is slightly wobbly, his footing is off when jumping down, running around meowing
his vision does not seem good, lifting feet up and down when standing. we got him to settle down and rest , eating fine and drinking lots of water. I see a little black around one nostril, maybe dried blood very small amount. Something happened to him . he is not the same cat. going up to the dogs and meowing and trying to rub on them. They do not like cats and he knows it. I wish I could take him to vet but cannot. Can cats take motrin or anything. We are trying to keep him quiet downed he obviously has been through some time to trauma. His normal behavior is to come inside and eat and maybe drink, and he immediatly wants back out side. sometimes he will hangout for a few pets and he loves to drink water. he is eating and drinking well since he came home yesterday, he is a very thin cat and I cannot tell if he has lost weight, but his appitite is good. hoping he will recover, sad to see hime injured, but glad his is back home.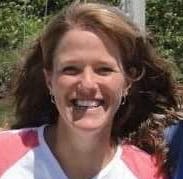 467
Recommendations
Thank you for your email. OTC pain medications can be very toxic to cats. Many clinics offer a 'free first exam ' if you have financial limitations to have him seen. A veterinarian can examine him, determine what might be going on with him, and prescribe any appropriate medications. I hope that he is okay.
Add a comment to redman's experience
Was this experience helpful?
Fondie
Mix
5 Years
0 found helpful
Has Symptoms
twitching very quiet, sleepy
My partners cat (Fondie) got his head into the front door as it was being closed and he is not himself anymore, i partner believes he has swished Fondies head and that he has been badly hurt. Fondie doesnt seem himself any more, hes sleeping more looks sad, one of his eyes seems more dilated than the other.
what can we do to help him? Fondie is very dear to us.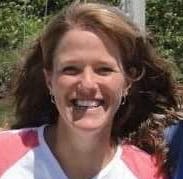 467
Recommendations
Thank you for your email. It would be best to have Fondie seen immediately by a veterinarian. Different sized pupils can be a sign of head trauma, and since you know that he had head trauma, he needs treatment for any possible brain swelling or inflammation. He may need supportive care until he recovers, and your veterinarian will be able to give you a better idea as to prognosis for him once he's been examined. I hope that he is okay.
Add a comment to Fondie's experience
Was this experience helpful?
Annabelle
tabby
10 Years
0 found helpful
My 10 year old tabby acted very peculiar after a weekend away at my parents place. Although she is used to travelling, a day and a half after we got back she would not eat, use the litter or get up at all. She would lay in tense positions and always have her chin touching the surface she was laying on - almost face-down. Her meow was different and she didn't seem to want to be touched, so we thought she was in a lot of pain. We brought her to the vet, who x-rayed her bottom half to check for digestive blockages/toxicity, and performed a full ADR (?) blood test - which all came back negative. The vet prescribed Buprenorphine (for pain/inflammation) and Mirtazapine to increase her appetite. After only giving her one dose of the Buprenorphine, and her coming off it, she seems almost like herself again. She does have weird ticks and keeps thinking she sees something, but she's responding positively to touch and is eating and using her litter. I'm wondering if all this behaviour is stress related or if it's some kind of neurological disorder. Would the blood test capture something wrong with her brain (like tumor/stroke?). After visiting the vet and not really getting any answers, we feel pretty stumped.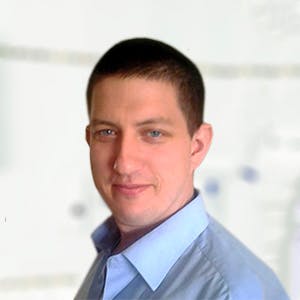 1955
Recommendations
A standard blood test wouldn't detect a tumour or a stroke; the symptoms you are describing may be attributable to stress, behaviour, tumour, stroke, head trauma, infections, liver or kidney disease (would have been picked up on blood test), hormonal issues among other causes. If Annabelle is bouncing back, keep an eye on her for the time being but visit your Veterinarian immediately if she starts to decline again. Regards Dr Callum Turner DVM
Add a comment to Annabelle's experience
Was this experience helpful?
Poochie
Shorthair
2 Weeks
0 found helpful
Has Symptoms
Bleeding from nose and mouth.
Our cat had a baby kitten and is now 2 weeks old. But my sister accidentally injured the kitten and blood came out from the nose and mouth and looked really painful. After a while it slept and the mother cat took care of her,but the kitten does not seem to feed and I would like to know how I could care or treat the kitten.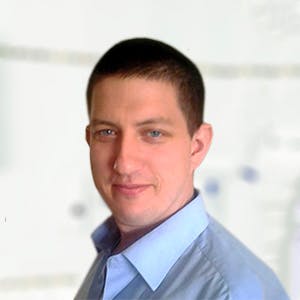 1955
Recommendations
From a traumatic injury where blood came out of the mouth, it is possible that it is painful for Poochie to nurse and may require a thorough examination by your Veterinarian to determine if there is any significant injury to the jaw, mouth or any other area which may be affecting Poochie's nursing habits. Regards Dr Callum Turner DVM
Add a comment to Poochie's experience
Was this experience helpful?
Mo mo
mixed
8 Weeks
0 found helpful
Has Symptoms
She can't move much.aware of we sur
My 8 week old kitten was rough housing with my dog were not sure what exactly happend she got injured . she was bleeding out of her nose and mouth. She had a seizure after the injury. We were able to get her stable and keep her stable it's been almost three days since the injury. She isn't moving much she has meowed a couple time and lifted her head. She is drinking about 150 ml a day of kitten formula from a bottle. We can't afford to bring her to a vet. She can go the bathroom and seems aware of her surrounding. She's can blink and open her eyes randomly. We are stretching her out through out the day and night to avoid atrophy. My mother has had some training in therapy. It's seems like the kitten is almost improving. I was hoping for any advice or maybe some ideas of what may be wrong. We believe she most likely received some type of head injury.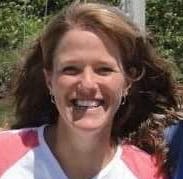 467
Recommendations
Mike, thank you for contacting us about Momo. Without examining her, I can't really comment on what may be happening with her, but I suspect that you may be right, and she may have had a head injury, based on the bleeding from her nose and mouth. I'm glad that she seems to be improving, but I think it would be best if she did see a veterinarian to see if there is any thing more that can be done after an examination. There are a few options for low cost alternatives that you can search for - many vet clinics offer a 'free first exam' that you could take advantage of to have her examined. Most vet clinics also take Care Credit as a form of payment for unexpected injuries, and there are other forms of credit that most clinics take as well. Other than continuing what you're doing and making sure that she stays hydrated and has nutrition, there is not a lot that I can suggest without seeing her - I do think that it is important to make sure that she isn't suffering, and that her quality of life is good. I do hope that she gets better.
Add a comment to Mo mo's experience
Was this experience helpful?
Rosie
Cat
2 Months
0 found helpful
Our kitten who is about 2 months old just got Spaid yesterday. She was climbing through the banister rails and fell from the second level of the house. She is walking fine and jumped on the couch but seems lethargic. Her pupils are reacting equally to light. The incision site looks good no bleeding. I checked her heart rate and it was about 200 bpm no labored breathing. Is there anything we should be doing for her. Besides being sleepy I can't see a big difference? I tried to see if her abdomen was distended. It doesn't seem to be its soft and palpable with bowel sounds.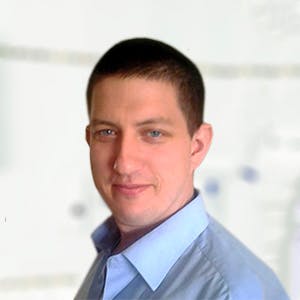 1955
Recommendations
You should keep a close eye on Rosie and ensure that she stays calm; but in these cases I always recommend a veterinary visit for a general examination and an x-ray (to look for any spinal damage) to be on the safe side. Regards Dr Callum Turner DVM
Add a comment to Rosie's experience
Was this experience helpful?
Buffy
Calico
8 Weeks
0 found helpful
Has Symptoms
Peeing and pooping on herself
I'm wondering if my soon to be 8 week old kitten may have a brain injury. My sister had the 2 kittens under her blanket and believes ahe kicked the one kitten in the face by accident. She has been sleeping a lot. We had her eatting wet and she was walking around a bit and going in circles.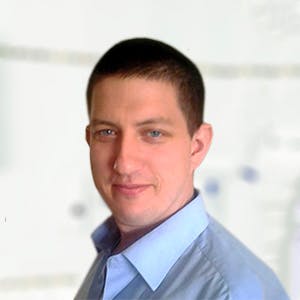 1955
Recommendations
Sometimes the smallest head trauma can cause issues, keep an eye on Buffy and look out for changes in the pupil size or other issues; if you see no improvement consult with your Veterinarian to see if there is something more serious going on. Regards Dr Callum Turner DVM
Add a comment to Buffy's experience
Was this experience helpful?
Barb
short hair
3 months
0 found helpful
My kitten fell about 4 ft off her post. It didn't sound like she landed on her feet. She is bow lethargic and scared to jump up on the couch.

Is this fear or an injury ?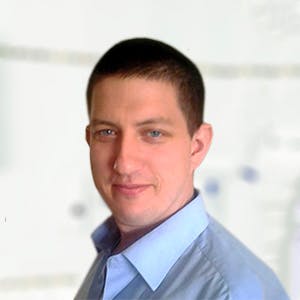 1955
Recommendations
It may be a bit of both, keep a close eye on Barb and see how she does; it may be that she is just a little shaken up and needs sometime to get her confidence back. If you see no improvement over the next day or you notice some neurological symptoms you should visit your Veterinarian for an examination. Regards Dr Callum Turner DVM
Add a comment to Barb's experience
Was this experience helpful?
Scottish
Half Scottish half persian
8 month
0 found helpful
Hi, my cat dropped the mixer on his head, after the accident the left eye puplis was smaller than the right one.

After 2 hours it came back to normal, but the eye it self is a bit shady.
Also he is sleeping alot and not eating.

What do you recommend?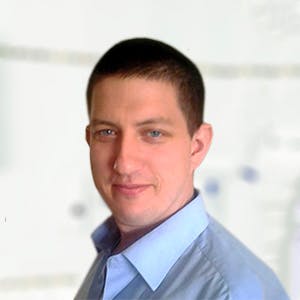 1955
Recommendations
After any sudden head trauma, a cat (dog, rabbit etc…) should be evaluated by a Veterinarian to determine if there is any long term brain injury, if so treatment would be given. For the time being you should keep an eye on Scottish and see if the lethargy wears off, but an examination would be the best thing as there is nothing you can do at home apart from ensure that he is eating, drinking, urinating and defecating. Regards Dr Callum Turner DVM
Add a comment to Scottish's experience
Was this experience helpful?
Mary Jane
domestic short hair
9 Months
0 found helpful
I found my cat lying in the middle of the road on Friday. Her collar was detached. Her head was tiled. She was bleeding through her mouth, nose and ear. Her body was limp and she was panting through her mouth and her left eye was bulging. We rushed her to the vet and they administered medication. Today is Tuesday. Her body is still limp. Two of her legs can paddle a little. Her head is still tilted. Her pupils is now constricting and she is lapping on meat sauce. I am worried about her.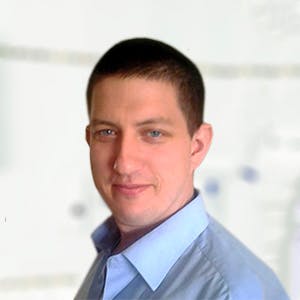 1955
Recommendations
In severe cases of trauma it is difficult to determine a prognosis; treatment of superficial wounds, internal injuries and supportive care is the only course of action. Brain swelling is usually an issue, it is a case of waiting it out and giving Mary Jane as much supportive and symptomatic care as required. Due to the unique nature of head injury it is difficult to give advice without examining a patient first. Regards Dr Callum Turner DVM
Add a comment to Mary Jane's experience
Was this experience helpful?
Miss Kitty
domestic short hair
17 Years
1 found helpful
My 17 yr female cat was sneezing like crazy with some crusty nasal discharge and her pupils are different sizes. I took her to the vet. The xrays,urine and most of the bloodwork were normal. Her potassium was slightly low 3.4 I believe. My vet doesn't have the equipment for a proper eye examine,but he did his best and didn't see anything in her eyes,ears, nose or mouth. She was given antibiotic and a steroid. The sneezing and nasal discharge stopped but the pupils are still different. I am doing a watch and wait right now, some of the diagnosis' thrown around was a tumor or glaucoma. What else should I be doing for her or watching for?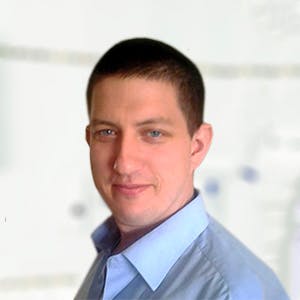 1955
Recommendations
For unequal pupil size (anisocoria) there are a few different possible causes which may include head trauma, tumours, glaucoma, uveitis, inflammation among other causes; I would recommend visiting another Veterinarian which has a tonometer which measures the intraocular pressure which is an indicator for glaucoma, other than that look out for behavioural changes or changes in gait. Regards Dr Callum Turner DVM
Thank you,I appreciate the input.
Add a comment to Miss Kitty's experience
Was this experience helpful?
Casper
Ragdoll
4 Months
0 found helpful
My cat is about four months old, he fell off my bed in his sleep and I think might have hit his head off my night stand. He hasn't shown any concerning Siptoms but last time this happened when he was much younger he threw up and we ended up taking him to the hospital because he was in a shock and couldn't move and his temperature dropped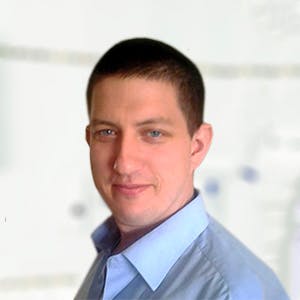 1955
Recommendations
Any head trauma should be seen by your Veterinarian to check for any long term injury; trauma may develop with instant symptoms or symptoms may be delayed. Without examining Casper I cannot say whether or not he will be alright; keep him rested but I would recommend getting him checked out to be on the safe side. Regards Dr Callum Turner DVM
I rescued a cat yesterday that was hit by a car. Vet says he has a head injury. It was bad when I found him. I believed he would die in front of me or in the car on the way to the vet. When we arrived at vet, he pounced out of box on to dash board bleeding from eyes and mouth. Vet took him back and came back and said they would take him and if they could not get County to cover costs, they'd euthanize him or I could pay for it. Since he seemed to come back to life, I wanted to help him and try and find the Owner. I brought him home last night. He is aloof, clearly fearful and traumatized, likely still in shock. He was mellow up until when I checked him last night. He launched at my face and into a corner. Now I'm afraid of him. He is a big guy, well fed, and does not look like any feral cat I've seen. I need to know if I should be patient or immediately call animal control to have him removed. I can't have him be a danger to my kids or my other animals. I understand he was likely in fight or flight heightened anxiety but I'm worried maybe the brain damage has caused irreversible damage to his temperment
Add a comment to Casper's experience
Was this experience helpful?
Talia
Cat
1 1/2 years old
0 found helpful
My cat was hit by car and her head seemed injured. She have 3 broken tooth and shutting her eyes a lot. She can move her neck and stand up okay. I bring her in vet and they said better if put her in sleep???? I think she will be fine but what are your thoughts?! I don't want to let her go, she is only a year and half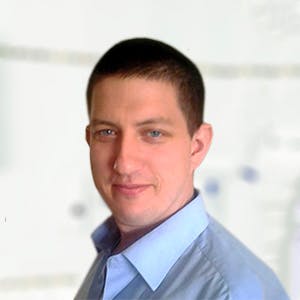 1955
Recommendations
Without examining Talia I cannot say whether or not she should be put to sleep or not, but Veterinarians do not take euthanasia lightly and if it was recommended there must have been a reason for it. You should visit another Veterinarian to get a second opinion so they can examine Talia and give you their view. Regards Dr Callum Turner DVM
Add a comment to Talia's experience
Was this experience helpful?
Nugget
Idk
4 Days
1 found helpful
I work on a farm. One of the cats got stepped on by a cow, he's all messed up. Nothing. visibly wrong. All he does now is walk in circles amd cries. Since he's a farm cat vet isn't really an option. I'm just very worried and I don't have the money to take him.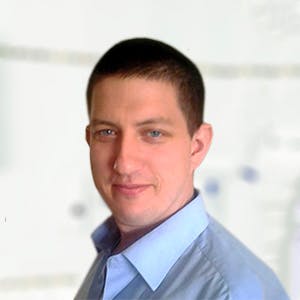 1955
Recommendations
I had a cow stand on my foot once and I was limping for a few days, the amount of trauma to the brain that that much weight and pressure would exert on the skull would be immense; if you are not willing to get veterinary care for Nugget, it would just be a case of supportive care and hoping for him to push through it. There is no over the counter remedy for this. Regards Dr Callum Turner DVM
Add a comment to Nugget's experience
Was this experience helpful?
Zelda
tabby
3 Months
0 found helpful
I came home yesterday to find my cat on the floor with her back legs locked open and her head tilted all the way back with blood stains on her nose she cannot stand up or walk and starts meowing as if in pain her breathing seems shallow and she seems lost and disoriented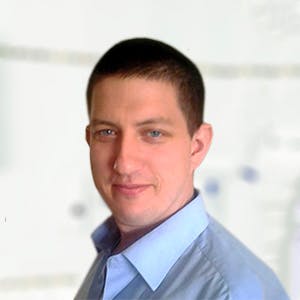 1955
Recommendations
I cannot recommend any treatment for these symptoms without examining Zelda first; I suggest you visit your Veterinarian for examine her to determine the extent of any injury or condition and for treatment to be given as required. Regards Dr Callum Turner DVM
She has improved a small bit she's eating some chicken I baked and is moving some but still no control over her back legs as Soon as she tries to use them they extend straight out
Add a comment to Zelda's experience
Was this experience helpful?
Layla
Calico
2 Months
0 found helpful
My daughter dropped our kitten on our back porch on concrete. I think the kitten may have fell to hard and had some brain damage. It was just laying there not moving breathing really hard, then started to poop and there was blood in it. I thought it was dying and that it had died so I put it in a plastic bag and left it outside so that the kids could bury it later. Well when we came back out to bury the kitten it had not died but was out of the back stumbling around meowing really loud in pain. It seems as if the kitten cannot see where it is going and just runs into things but he is in pain.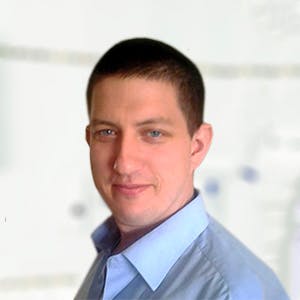 1955
Recommendations
With this level of trauma and symptoms that Layla is presenting there is no at home treatment I can recommend for you and suggest that you go immediately to a Veterinarian for an examination and management of the symptoms from the trauma. Regards Dr Callum Turner DVM
Add a comment to Layla's experience
Was this experience helpful?
Kitty
Cat
16 Weeks
0 found helpful
I'm pretty sure my kitten has bad head trauma. One of my friends throw her and now she's bleeding throw her nose and one of her pupils is bigger than the other. She's also limping so I put a ace wrap on it. I can't afford to take her to the vet. Please help... She also has a head tilt. 😢 I don't know what to do...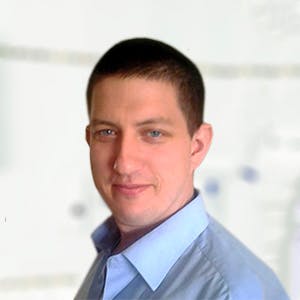 1955
Recommendations
You need to take Kitty to your Veterinarian regardless of cost (get your friend to chip in) since this level of trauma with bleeding from the nose and unequal pupil size is indicative of severe trauma and brain swelling; there is no at home treatment for this. Regards Dr Callum Turner DVM
Add a comment to Kitty's experience
Was this experience helpful?
Peeru
Street cat
30-40
0 found helpful
My pet cat just got a heavy head injury. Blood comes out from his mouth. I am really scared.H e can't even stand up. I gave a little dose (1 tablespoon) Betnesol oral drop. But now I don't know what to do. Please help me please.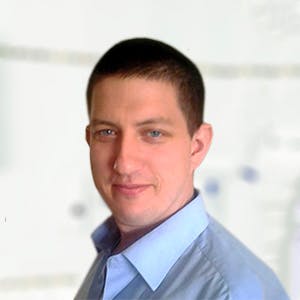 1955
Recommendations
Severe head trauma should be assessed by your Veterinarian as some symptoms may be delayed and appear later; if blood has been coming from the mouth you should have him taken for an examination, I cannot examine Peeru so I cannot assess his condition. Betnesol is a strong steroid which should only be given under the direction of a Veterinarian. Regards Dr Callum Turner DVM
Add a comment to Peeru's experience
Was this experience helpful?
sprinkles
mixed, short hair
1 Year
1 found helpful
Last summer I came home from work to find that my kitten was closed in a air tight container for 3 hours! I opened the container and she was laying there gasping for air. I picked her up and ran her over the AC and used a syringe to give her some water. For some time after that she would sit there with a blank stare and her nose was swollen. By the end of the day she was acting more like her old self but could still tell she was not quite the same. I didn't have the money to take her to the vet. A year later she seems okay, but is very skittish and doesn't care to be bothered. Her nose is still a little swollen but has come down some. I guess my question is, do you think she has some type of brain damage, and that's why she is not like her old self? Also, if I took her to the vet now, is there anything they could really do for her or would it just be a waste of time/money at this point? Any information you have would be greatly appreciated.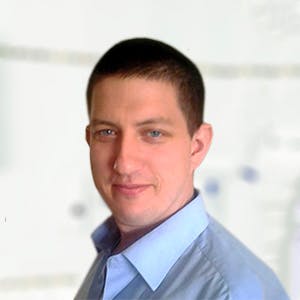 1955
Recommendations
Oxygen starvation can cause permanent brain damage especially when not managed appropriately afterwards; Sprinkles would have needed immediate oxygen therapy and other supportive care measures to try and counteract the hypoxia. At this point I don't believe there is anything to improve the situation, but you should ask your Veterinarian at your next vaccination visit for a neurological examination. Regards Dr Callum Turner DVM
My cat got lost about 3-4 years ago. He was allowed to go outside. He was sick and he wanted outside one night and we let him out and after a while he wandered away and didn't come back i searched and searched for two weeks we found him. He was blind when we found him. The vet thought it was brain swelling, feline toxosis maybe? Either way he turned really mean after the whole ordeal. Hes so mean and aggressive and you can only pet the top of his head. I'm just wondering if there is a way to brung my old cat back or at least help him a little. I fear his quality of life isnt great. We were able to get his sight back after he was lost but its gone again in the time its been since he was gone. Anyways i just want to know if i can get meds or do anything to make him more like his old playful loving self
My kitten is recovering from a head trauma, he is taking clavamax qnd dexamethosone. He was doing good yesterday, eating out of the can, walking around as much as i tried to keep him on bedrest. This morning he is shivering and needs to be syring fed again. I cant get him into vet untill they open day after tomarow. Is this normal or bad. He was doing good. I am scared. So far have spent 700 on him, will spend more i just want him to be alright. He also peed himself.
Add a comment to sprinkles's experience
Was this experience helpful?
muhibo
Ocicat
4 Months
1 found helpful
Has Symptoms
shivering when you hold it
crying and stopping purr sound
I hit my 4 month old cat hard in the head.it fell down and looked like it was dying.then it suddenly stood up and tried to run away but ìt moved like it was blind hitying the wall before it exited by the door.What shall I do to make my cat to trust me again?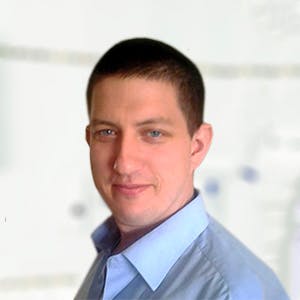 1955
Recommendations
If your cat is suffering from seizures and you reported that the cat appeared blind, it would be best to visit your Veterinarian to check Muhibo over to make sure there is no lasting damage and to get some medication if appropriate. As far as trust is concerned, it will take time for Muhibo to trust you again; by being friendly, hand feeding and stroking head to tail you can rebuild your relationship slowly. There is no quick fix unfortunately. Regards Dr Callum Turner DVM
My cat hit her head in the house. She was playing with her sister and they got into bags in the kitchen playing. As I walked over to help her out of the bag she took off full speed in fear and as the bag was now on her head it covered her face so she couldn't see. I could tell when finally she stopped and I picked her up she looked at me like that really hurt. I have been watching her and calming her spirit slowly but two things have happened since. 1) her behavior is now very PTSD noises or sounds causes her to be very skidish. 2) her growth has slowed down. Her sister is growing so much faster. She slowly getting better but I've been worried because it seems bad but not awful & that surgery would be a must and I'm scared to put her through brain surgery.
Please do not ever strike an animal ever! There are other ways to discipline then hitting an animal,it can cause them to fear you and also cause agression. And as happened to your kitten you can accidentally hurt them. I hope your kitty is ok but please do not ever hit it again.
Add a comment to muhibo's experience
Was this experience helpful?
Asher
domestic short hair
A few months
0 found helpful
My stepdad was moving a table outside and a momma cat ran out. This scared him seeing as it is snake season and he dropped the table. There were three kittens the other two are fine but the table fell on ones head. They seem to be about two months. The other two are jumping and playing. It's been about six hours. There is a big lump on one side of his head and his eyes are swollen shut. When I picked him up to move to a different spot his front legs tensed up. Then they moved back and forth as if on a bicycle. His bottom foot twitches. We can't afford to take him to a vet and we need to know if he is worth keeping alive.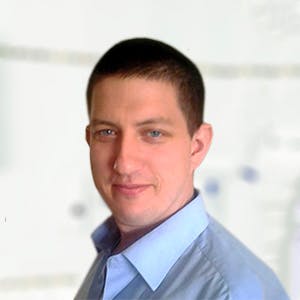 1955
Recommendations
I hate to determine the fate of a kitten without examining them, but from your description I do not see a favourable outcome even with Veterinary Care; saying that I would still recommend visiting your Veterinarian for an examination and if appropriate euthanasia. A table crushing the skull of a kitten which would be softer and not fused as in adults. Severe swelling would cause pain, other factors like cost of treatment and prognosis would play a factor in treatment. Regards Dr Callum Turner DVM
My three month old kitten fell from the top of a closet. On his way down he hit his head on the hanger bar and his face on the desk in the closet. He bit his tongue, his ears were severly bruised, and his eyes were pin point and rolling. We took him to the emergency vet and he stayed there for four days. I was terrified that he was going to pass. Luckily, we were able to take him home yesterday. Ever since he's been walking in circles, meowing so much more, acting like he can't see, he walks up to any noises and puts his head into whatever is making the noise. He sleeps constantly, as I expected, but the walking in circles and acting like he's blind has me worried. He also won't jump on anything. Is this normal?
Add a comment to Asher's experience
Was this experience helpful?
Dixon
domestic short hair
3 Years
0 found helpful
My cat likes to sleep with my boyfriend and i, usually on our pillow. About a month or so ago he started to sit on the pillow for a long period of time and just stare down at nothing. Often he will lift his head slightly then bring it back down again and stare some more. If we call him he usually doesnt do anything and just continues to look down. We havnt noticed anything else other then every now and then when he sleeps on one of our lazy boy chairs he will press his head into the arm of it while laying down. Im positive he isnt head pressing but just incase i thought i would throw that in there. Im concerned as to why he would be staring down at the ground so much for such long periods of time. He also does this when hes om the couch arms while we are sitting on it as well.
Thank you in advance!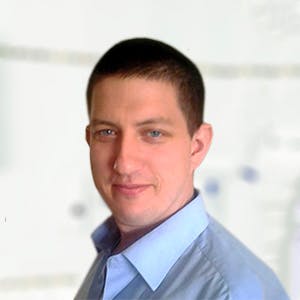 1955
Recommendations
It sounds like Dixon may have cervical ventroflexion which is muscle weakness in the neck; this can be tested by looking for low potassium levels on a blood test. Also x-rays would be useful just to make sure there aren't any skeletal problems leading to the symptoms. The next step would be visiting your Veterinarian for a confirmatory blood test. Regards Dr Callum Turner DVM
Add a comment to Dixon's experience
Was this experience helpful?
Cleo
Tabby
16 Weeks
0 found helpful
Hello my name name is Joy, I have a 16 week little kitty named Cleo she's my world I love her so much...yesterday I was at work from 11-5 when I came home she was very hurt crying and screaming in pain...she couldn't walk at all her head was going every direction she was completely off balance couldn't stand at all was just trying to move but would tilt and fall over and she had some blood coming out of her nose, I panicked the second I saw her and wrapped her in a blanket and took her to the emergency clinic right away, when I got there the vet told me she has a head trauma I guess she was playing a bit too rough and ended up hitting her head to hard I'm not sure how long she was hurt before that...they gave her some pain meds and fluids and send her home with me told me to keep an eye on her over night and then take her to the vet the next day. I stayed up all night keeping an eye on her and checking on her ever hour to make sure she's okay...she hasn't been eating or drinking at all since we got home so I got concerned when I took her today to the vet he said it's normal for her not to eat or drink they gave her some more fluids to keep her hydrated! She still doesn't want to eat or drink...I'm worried because it's been 2 days now that she hasn't been eating she seems to be doing better she's walking around now she's got her balance she's even gotten sassy with me a few times...she even tried to jump in the bed which I stopped her from doing, I didn't want her to get hurt more! I keep her in a small room so she doesn't get into trouble. I just want to know what I can do to help her eat and drink? The doctor gave me some special food to feed her but it doesn't seem she's interested at all she keeps licking her lips af if she's hungry or thirsty but every time I put water or food in front of her she smells it and then looks away!? I'm worried she may not recover? I need her to get better as soon as possible I love her to death and I don't want anything bad happening to her! I wanna be the best momma to my fur baby! (Ohh one more thing she shook her head today and then she ended up loosing her balance and almost had the same symptoms as the ones she had when I found her, it didn't last long before she got control of herself and was back to being in balance) I'm scared for her life I really need some help on how I can treat her at home? Please help me!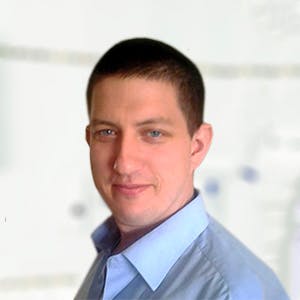 1955
Recommendations
Head trauma can be quite unpredictable and two days post trauma is a short period of time, I understand you are concerned for your fur baby but these cases can take time which is important to continue with the fluids at your Veterinarian until she seeks fluids and food for herself. Encouraging Cleo to eat can be a long process, syringe feeding and placing food on your finger to encourage some appetite can help, but it will be just waiting for her to eat. There are some drugs which are appetite stimulants to get cats to eat, but because they are prescription medicines, I legally cannot say unfortunately but your Veterinarian may not be able to due to drug interactions with current treatment. Regards Dr Callum Turner DVM
My vet has had me syringe feed my boy with wet food. Hope this helps
Add a comment to Cleo's experience
Was this experience helpful?
Chulbul
Mumbai Cat
4 Months
0 found helpful
I had a kitten about four months old. Chulbul was very playful, curious and adventurous. The night before last, we put him in his room and forgot to shut the window. We live on the first floor and the window has a parapet beneath it with creepers covering it. He had fallen from the window once before but on the parapet (about 1-1.5 meters below) and we had got him home safely. This night somehow he seems to have jumped out on sight of (a pigeon may be), we really don't know. But we looked for him all over in our lawns in the morning and couldn't find him. Very unfortunately, we found him lying dead in the adjacent lawns with his moth slightly open and poop half out. There were no other marks on his body. It seems he jumped out and managed to walk over to the other lawn for about 10-12 meters to finally lay in earth's arms.
We dearly dearly miss him. But are finding it very difficult to fathom what exactly might have happened to him that he had to die. Our baby was not stupid. It is difficult to believe he hit his head so hard. We feel extremely guilty for not coming to his rescue when he needed us the most and neglecting the importance of locking the window. We were asleep in our beds. Please help us, we can't decipher what could have happened.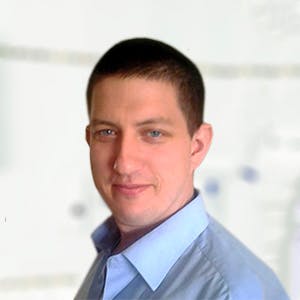 1955
Recommendations
It can be hard to understand and to accept the loss of a loved one, especially if the accident was preventable. Head trauma can kill regardless of distance fallen, sometimes we read about miracles where children fall multiple stories and are left unharmed and others who fall down one step and sadly pass away. Crawling ten or twelve meters may have been done before the intracranial bleeding or swelling caused death or he may have died of hypothermia due to outside temperature and wind having to cover to stay warm. Regards Dr Callum Turner DVM
Add a comment to Chulbul's experience
Was this experience helpful?
Ms. Lucy
domestic short hair
4 Months
0 found helpful
Has Symptoms
dialated puipls, walks in circles less and less ev
possiable blindness from concussion
Ms lucy got cold cocked 19 days ago by one of my dogs , it was an accident. she only weighed 3lbs at best that day. shes made tremendous moves in her recovery, im just wondering about her eyesight , her puipls are very big, shes has put on 11/2 lbs since this happened is eating grooming her self and its a 50/50 thing on the potty box. she was given.2 of a cc of steroid , am I doing all I can do for her?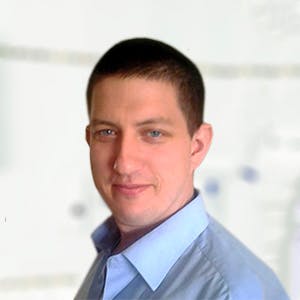 1955
Recommendations
Brain injury is one of those injuries that is difficult to understand the full severity of unless a CT or MRI is performed of the head to see if there is any bleeding or abnormalities. Being knocked unconscious gives the possibility of a severe injury, dilated pupils may not resolve and Ms Lucy may continue to have them. It would be best to have a neurological examination performed by your Veterinarian to see if they can pick up any further specific details about Ms Lucy's injury. Regards Dr Callum Turner DVM
Add a comment to Ms. Lucy's experience
Was this experience helpful?
Smokey
Domestic short hair grey
around 10 or 11 maybe
0 found helpful
Hi my name is Deborah i have a cat i call smokey.I dont know her history but she has been with me for about four years.She came to me with a cataract over her eye and couldnt see out,she also had a funny hip,but was very happy.I make a guess that she is around ten or maybe 11 years old.She disappeared about a week ago,i thought she might have been attacked by a dog and run off to die.My neighbour found Smokey in her shed on Australia day,but she had been hit by a car.When i saw her she was in shock,but alive.I have kept her in my room since.She has her head that tilts to the left and her head will twitch.If she twitches to hard,her body will roll over.She had some fluid fromher left ear,i dont think it was blood,it was clear.She can eat if she puts her head to the left side.At first,i thought she was blind completly in the other eye but it was the third eyelid that was sticking over her eye,but that has since cleared.However it seems that she has no vision thru the eye.She dosent appear to have any bones breaks.She seems to hold her weight up.She can eat,she can wee,she can poo.There is no blood in her poos that i can tell.She dosent seem to strain or use pressure to go to the toilet.She dosent seem in pain when i pick her up.She will walk from my room to the kitchen to eat food and back by her self.When she walks however,her head will twitch,which brings me back to head damage.I am a single mother of four children,at this stage i have read the treatment plans,and i feel this will not be suitable for my to consider.i love my cat but i couldnt afford this,nor could i put my cat thru that.I have had a quote to put her to sleep,in your veiw would this be the kinder thing to do.Thanks for your time and i hope we can find the right answer please.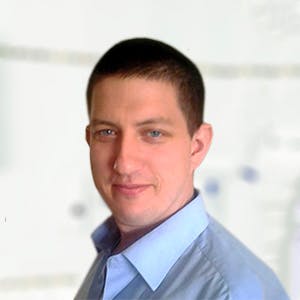 1955
Recommendations
It is very difficult to give an opinion on a case involving trauma or brain injury as each case is individual and different and I am unable to examine Smokey. The head tilt and the twitching maybe caused by brain inflammation, vertebral instability and other inflammatory processes; the ideal option would be to have an x-ray to determine the integrity of the spinal column. Whilst Smokey is able to carry out her basic functions (urinate, defecate, eat and drink) she maybe in pain, especially whilst twitching or rolling over. You should visit your Veterinarian for a basic neurological examination and to try to determine the extent of the damage and to help in the decision to euthanize or not. Regards Dr Callum Turner DVM
Add a comment to Smokey's experience
Was this experience helpful?
Kit
Cat
2 Months
Before he was ok He is going circles and falling over I don't know what to that moment and I'am kind of busy lately, and now he does'nt move but he always puts his hands on the back of his head. for now I put him on a little box right now what should I do now? Can he recover from this?
Pie
American Shorthair
5 Years
My cat got lost 3-4 years ago when he was let outside. He loved going outside. He wasn't well before he got lost he had went to the vet and they said it was an upper respiratory infection. We found him after two weeks and he was blind. We took him straight to the vet and they said it was feline toxosis caused his brain to swell. We were able to get his sight back but it slowly has gone back to nothing since then. Ever since we found him hes been so mean. He attacks everyone,you can't pick him up he just lays there all day. He used to be so playfull and loving and curious. I just want to know if theres a way to bring him back to his old self or at least help him. With meds or something.
Daisy
Sphynx
3 Years
Hello. I was closing my window sliding doors to the deck and my cats head got hit as it was right there and I didnt know. She immediately turned tilted her head within second for about a second maybe two then ran upstairs and hid under bed. I went up with food and she began to eat it. I picked her up and carried her outside. She was acting alert to the birds as per normal. I also felt all around her head to see if she would flinch on any areas I touched and she did not. The next morning she was alive and alert as per normal. I took her liaise and she acted normal. Went to work and came home, she was normal for the most part, except I took her outside, and she actually wanted to go back in after a short big, which isn't like her. She's eating drinking perfect, and pupils are normal. No swelling or bruising on the exterior. She is a hairless sphynx cat. I know the sliding door hit her hard as I pulled it hard shut as it's a heavy door. I feel so terrible. I keep remembering that immediate head tilt immediately after the impact. Do you think she will be ok ?
Fish
Stray Cat, From A Litter Near Home. Brown Hairthi
3 Months
My kitten is recovering from a head trauma, he is taking clavamax and dexamethosone. He was doing good yesterday, eating out of the can, walking around as much as i tried to keep him on bedrest. This morning he is shivering and needs to be syring fed again. I cant get him into vet untill they open day after tomarow. Is this normal or bad. He was doing good. I am scared. So far have spent 700 on him, will spend more i just want him to be alright. He also peed himself. When i first found him he was unresponsive, took him to emergancy vet and they suggested puting him down. Took him to another vet and they gave him meds losted above and said he will be ok. he was up and walking yesterday. Maybe he is tired? I don't know, i am just praying for his recovery.
Bebe
Domestic Medium Hair
1 Year
My darling little cat Bebe is not quite 2 and is tiny...only 5 pounds. Anyway, yesterday I found her under the leg of my recliner and had been there for over an hour. The leg was pressing her tiny Nick and when I found her her tongue was hanging out. Because I was HYSTERICAL my husband took her and held her, stroking her gently for about 30 minutes while I found an emergency get. We live in a small rural town in eastern NC. it took us over an hour to get there but I held her swaddled in soft blankets and towels. No more tongue hanging out, but legs were restless and moving. She was purring but her pupils were irregular and she was trembling as well. We couldn't afford the expensive rads and bloodwork, so this sweet vet examined Bebe and gave her 1 mg. Buprenorphine for her pain. There was no bleeding outwardly and the vet said she felt confident there wasn't any internally either but gave us a few signs to look for. She sent us home with 2 doses of meloxicam, one for tonight, one for tomorrow and told us to watch her and keep her confined to avoid further injury. We brought her home, she was purring and pressing into me with her little body...since I'm her mommy she does this even in good times. My husband had a large box perhaps 3 feet by 2 feet and about 12 inches deep. He laid it on its side, put towels and blankets in for comfort and fresh water. She was pretty high from the pain med so she went right in to sleep. By the way the vet is treating this like a head trauma so she gave us detailed instructions what to look for. I awoke this morning to scratching in the litter box and jumped up to see her having a bm but she's wobbly and she fell over. I looked in the book and it appeared she must have fallen into the water bowl, as it was spilled everywhere. I picked her up and brought her into bed with me. She was very living and affectionate, purring like crazy but also trembling. Her back legs don't seem quite right. She ate treats no prob. Will she recover?