What is Fatty Tissue Tumor?
Fatty tissue tumors are defined as infiltrative or non-infiltrative. Non-infiltrative tumors remain only within fatty tissue. Infiltrative fatty tissue tumors can spread into connective tissue or muscle. They are usually not so well-defined as non-infiltrative tumors.
Fatty tissue tumors are called lipomas. They are usually benign, made of fat and grow slowly. They feel like soft, round masses below the skin, and can occur as single or multiple tumors.
Symptoms of Fatty Tissue Tumor in Cats
A lump on the smooth surface of the cat's skin is the most common symptom. The bump can be oval or rounded with a slight definition. The animal may not show any signs of discomfort, and the tumors are usually found on the abdominal area.
Causes of Fatty Tissue Tumor in Cats
There are multiple causes of skin masses in cats, so it is necessary to determine the underlying origin of the tumor.
Common causes of fatty tissue tumor include:
Hormonal changes
Sun exposure
Aging
Viruses
Chemical exposure
Obesity
Diagnosis of Fatty Tissue Tumor in Cats
Even though most fatty tissue tumors are benign, a lipoma should always be biopsied. This is because other tumors, such as infiltrative lipoma, a more invasive tumor, may feel like a benign, fatty lump to the touch. A lipoma biopsy is made by inserting a thin needle into the tumor and aspirating a tiny sample of the tissue. The tissue is placed under a microscope to determine whether the sample is benign or malignant. The vet may perform a complete blood count, a chemical blood profile, an electrolyte panel and a urinalysis. The blood and urine analysis plus biopsy will predict treatment options.
Treatment of Fatty Tissue Tumor in Cats
Lipomas in fatty tissue often grow slowly. Some pet owners may opt not to do anything about the tumor if it is not large or bothersome. Sometimes the tumor will continue to grow and become troublesome because it may infiltrate other bodily structures and impede normal function. Even if fatty tissue tumors are benign, a veterinarian may suggest removal, because they are rare in cats and are not easily distinguished from infiltrative lipomas.
The pet must be given no food or water in preparation for the surgery. The surgeon will need to record what medications the animal is currently receiving. The cat will be given a sedative right before the surgery, intravenous medications, and anesthesia. The surgical site will be shaved. The surgeon will remove the fatty tissue of the tumor and some of the tissue around it to ensure the most beneficial outcome.
If a hollow place is left where the tumor originated, a drain may be placed to prevent fluid buildup in the space.
When the surgery is completed the cat will be given medications to relieve pain. These will be a combination of anti-inflammatory anesthetics and narcotics. Fluids will be administered intravenously to promote proper hydration.
If a more invasive surgery was performed for a larger tumor, the pet may be required to spend the night in the hospital to make sure pain is controlled.
It is rare for a simple lipoma to recur after surgical removal. Infiltrative lipoma is infrequently found in cats, but requires very aggressive removal. They are found within muscle groups and can return. Sometimes followup treatment with radiation will be recommended for infiltrative lipoma. Another variant of infiltrative lipoma may be cancerous and is caused by feline leukemia viral infection. These tumors are also capable of returning, so follow-up radiation treatment is necessary.
Recovery of Fatty Tissue Tumor in Cats
At home, the cat should be monitored and the surgery site checked for infection. A collar can be placed around the animal's neck to prevent interference with the surgical site. If this is not done, the cat may open the sutures and cause an infection. Licking will impede the healing process because of bacteria transferred from the mouth.
The animal should be restricted from much exercise for three or four weeks after the surgery is performed. This may mean that food, water and litter box must be placed in an easily accessible area for recovery time.
Cats may not have much appetite after surgery, and refusing food for the first day or two after surgery is normal. Stomach upset after surgery may cause vomiting, as well. Make sure that plenty of water is available. If appetite continues to be low, smelly, canned foods may perk interest. Strained meats for babies can be inviting, also. If the cat still refuses to eat, a small amount of strained food administered into the mouth with a syringe may be effective. The food may be warmed a bit in a microwave to enhance the smell, but make sure it is not too hot. Petting and stroking may also stimulate the appetite.
If the cat attempts to hide or cries in pain, consult the vet for remedy. Do not give over-the-counter medications like acetaminophen to a cat, as cats cannot metabolize the drug and may die.
Completing follow-up visits to the veterinarian is very important after a surgical procedure to monitor healing and general health.
Fatty Tissue Tumor Questions and Advice from Veterinary Professionals
Gandalf
tabby
6 Months
0 found helpful
I have a cat that is approximately 6 months, male. He was living outside for a few weeks before we rescued him. He started getting a regular diet. About a month later we noticed a good size, soft lump on his belly. Within a week it shrunk and felt like 2 smaller lumps. It is now about the size of a large marble.
We had him neutered today by a mobile vet and the paperwork say enlarged lymph nodes. No explanation. Could this be a fatty tumor?
Add a comment to Gandalf's experience
Was this experience helpful?
Seraphim
DOMESTIC
8 Years
0 found helpful
Hello, My cat is an 8-year old female short-hair domestic, who has a strong Russian Blue appearance. a month ago I noticed a lump, which was biopsied and is a fatty tumor. She has no symptoms, and is fairly active. It seems to be getting larger, from pecan-size/shape, it is now more round. She eats 1.5-oz canned tuna (in water) every other day, alternating with 1-oz Wellness brand wet food on the odd day. Dry food is Blue Buffalo Indoor Hairball formula (15% min. Crude Fat), 4-5 oz/day.
Question: Is there a change in food or other factor that may help reduce the lipoma?
Thank you very much for your time.
Add a comment to Seraphim's experience
Was this experience helpful?
Pumpkin
tabby
10 Years
0 found helpful
Shes an unfixed female. Only ever had one batch pf kittens about 8 years ago. She recently developed a mass on her back right side of her abdomen. It hasnt changed in shape or size much since first noticed but seems rather large to me.. about the size of ping pong ball or a bit smaller. It doesnt seem to hurt her when i touch it to check it, but she does lick it a fair bit more then she use to as a result is starting to loose fur.tShes always been a bit of a sickly cat in the way she can only eat hard food anything else makes her throw up but her appetite hasnt changed or anything. I plan to get her to the vet first chance i have im just wondering if anyone can give me opinions on what it is.. and how likely it could be a cancer.

Again, its a mass on her abdomen a bit smaller then a ping pong ball, the mass is completely moveable, doesnt seem painful. Eating habbits have remained the same her personality is the same.
Add a comment to Pumpkin's experience
Was this experience helpful?
Tiggy
Mix
22 Years
0 found helpful
Hi, my guy is 22 years old, he has one of these lumps on his right side leg more towards his tail than the floor. I think it has been there for about 5 months. It does not seem to bother him and I have felt it with no whining or flintching. I just noticed today that another rone has formed on the same right side towards the back of his leg/paw. Once again, he doesn't mind when I touch it. He already has has a bit of mobility issue from a past back so he hasn't jumped for a while, we have ramps and steps everywhere. Since I found the second lump,I am more concerned. I don't know what to do, just thinking about putting him in the car at his age, makes ME stess
Add a comment to Tiggy's experience
Was this experience helpful?
Hikaru
Short-hair Tabby,
12 Years
0 found helpful
My cat is 12. When he was 11 I noticed a small, squishy lump forming on his hip. When I consulted a vet about it I was told it was a fatty lipoma and not too worry unless it got too large or he had trouble with it. Over a year has passed, and the lump has gotten bigger. We have moved to a new area, so I took him to a vet who came recommended to me because I was concerned that the squishy lump had increased in size and was leaking a foul-smelling liquid. I had to leave my cat with the vet, but I was called back within one hour of the vet looking at him and told that it was spinal cancer, that I shouldn't bother consulting a specialist, and that he would likely need to be euthanized "as quickly as possible". It has been three weeks since that appointment. My cat is still moving around fine. He's drinking plenty of water. He's eating. He's playing with the other cats and socializing with people at the same rate as usual. Though he favors the side with the lump a bit when it comes to roughhousing with the youngest cat in the house. He has recently started to lose weight though, and the lump is still leaking. (I was told just to clean it with peroxide if I wanted to do something for it) While I am not considering euthanasia for him at this point because he is still acting so well, I would like to find a vet who could offer me a second opinion. However, I want to know what questions to ask and what tests are necessary to determine whether it is cancerous or not, so I can be certain that everything checks out.
Add a comment to Hikaru's experience
Was this experience helpful?
Baby
tabby
11 Years
0 found helpful
My cat is 11 years old. She is not spayed and mine is the only home she's ever known. That being said, I noticed a small crabapple sized growth on her belly last year. I was told it was a limpoma and unless it hinders her movement she would be fine. Over the year it grew to the size of a grapefruit. Today (Sunday) I noticed a liquor leaking from it like it had burst. Of course she wouldn't let me touch her and kept running and hiding. She's hiding behind a chair in another room so I spread towels everywhere hoping she will at least lay on them. Should there be liquid leaking? What should I do when I finally get ahold of her? I can't seem to get in touch with a vet now.
Add a comment to Baby's experience
Was this experience helpful?
Momma
dsh
4 Years
0 found helpful
Has Symptoms
Fluid coming out of a large growth
Fluid coming out of a large grow
My female cat has a squishy lump the size of a cherry tomato on the lower side of her tail. Today this pinkish, flesh colored fluid stared coming out. I gently squeezed more out and cleaned it with betadine. What is this and is it normal?
Add a comment to Momma's experience
Was this experience helpful?
Smoki
Calico and bangle mix
12 Weeks
0 found helpful
Just noticed My 12 week old kittens right lymph node is swollen. I see her all the time and for it to be as big as it is I would've noticed sooner so it must of happened quick. Haven't noticed any change in appetite or behavior. Haven't had vaccines yet appointment is this week. Just started her on new treats. Has recently been around another kitten and when we rescued her she was living with multiple other kittens as well and wasn't taken care of the best. Also noticed she seems to be staring off into space not sure if that means anything or not.
Add a comment to Smoki's experience
Was this experience helpful?
Milk
Short hair cross
One Year
0 found helpful
My cat is a about a year and a half old. He is an indoor cat with not much room to play although I give him toys and things to keep him occupied, along with occasional kitty play dates with my friends cat. I went away for the summer and he was at 15 lbs before I left, i asked my mom to switch his diet from dry food to wet food where he is in need of loosing weight. I came back after two months and he now weights 17lbs and has a giant lump in his throat.. im scared it may be cancerous and im taking him to the vet asap, but in the mean time I was hoping for maybe a bit of reassurance that he could be fine.. but any information is better than none even if it's not what i want to hear. He has had half his Vaccines and was supposed to go back to the vet to get the other half, but that was before i left. He was supposed to go back to the vet the week after i left but my mom forgot to bring him back and he is still yet to receive them. He is pooping just fine, and seems to be just as playful as before i even left. Is it possible that this is just a fatty tumor? I dont know what Id do without My little Milk meowing at the door everyday I come home after school:(
Add a comment to Milk's experience
Was this experience helpful?
Tipsy
long haired cat
17 Years
0 found helpful
My cat is named tipsy and I found her as a newborn kitten almost 17 years ago. She is a very active cat. And always very affectionate and happy cat. I took her to the vet a year and a half ago when I noticed a grape size moveable bump around the back of her neck area. Her vet said it was a harmless lipoma tumor and cuz of her age it was not a good idea to remove it. Her tumor is now the size of a softball. Is there any natural remedies to help shrink in. I have read iodine or apple cidar vinegar. Plz help me. I just need to know it is safe to put iodine on the tumor.
Add a comment to Tipsy's experience
Was this experience helpful?
Trina
Simease
14 Years
0 found helpful
I adopted a 14 yr old Katrina Flood kitty whose owner passed away. She was very healthy and had her thryoid radiated about 11/2 years ago. Trina developed a lump on her hind leg that was causing her difficulties with walking. After a biopsy I was told it was some type of cyst. The vet drained it. It got bigger with more fluid. It's been drained 3 times and now it's filled up again and her leg down to her toes is swollen. I'm told they can't remove it because it's so large and she is only 5 lbs therefore they would need to remove her leg. Is there any other options for this poor girl? I hate the thought of putting her down.
Add a comment to Trina's experience
Was this experience helpful?
Eclipse
Domestic long hair
2 Years
0 found helpful
Has Symptoms
large, soft bulge on his side
Hello. I just found a large, soft bulge on my cat's side. It seems to be at the tissue level, well below his skin, and about the size of my hand. I don't see any sign of an infection, but he is an outdoor cat. Could this have something to do with the lump? He may also be walking more slowly. He doesn't complain when I touch the bulge, but he mewed in pain when I picked him up--which is unusual for him. .
Add a comment to Eclipse's experience
Was this experience helpful?
Casey
tabby
17 Months
1 found helpful
I have a cat who's about 17 months old, and has all of his vaccinations. I found a semi-firm dime sized lump about halfway down his back and an inch to the side of his spine. It doesn't seem to cause him any discomfort when I touch it, and it feels as though it can slip around a bit as it's prodded. Most of what I can find online says that lipomas are natural with aging, but not when they may start.

My question is, does his young age provide any indication as to whether it may be a lipoma or fibrosarcoma? And does the description provide any clue?

P.S. I'm taking him to the vet next week, I'm just trying to hear something sooner so I can stop obsessing and be prepared to hear whatever they tell me.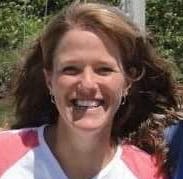 1611
Recommendations
Thank you for your email. Lipomas are not common in young cats, but they can occur. If the mass is movable and 'slips around', it is most likely not a fibrosarcoma. Without seeing him, of course I can't tell you for sure what the lump might be, but I think that you can breathe a little easier until your appointment next week. If the lump starts getting larger in size quickly or becomes more firm, it would be good to get him in sooner, but from your description, next week should be fine.
Add a comment to Casey's experience
Was this experience helpful?
Zeus
domestic short hair
17 Years
0 found helpful
My 17 year old cat was recently seen by the vet for a lump on his back by his spine. He is eating fine, drinking fine, still playing. He is 8 lbs due to old age and arthritis but there are no noted changes in behaviors. I told my vet about the side of his rib also feeling a lump starting. All he did was a complete blood which showed slightly decreased kidney function, no thyroid issues, and is otherwise fine for a 17 year old. Zeus's back lump is about the size of a nickel but round and movable. His rib is about the size of a dime but round and movable. He lets me touch and move both. I am worried because they seem to be growing (or he is getting skinnier) and the vet never did an aspiration and told us not to worry. I am worried that this is the end of his life... and the other vet we go to at the practice is out... what should I be looking for?!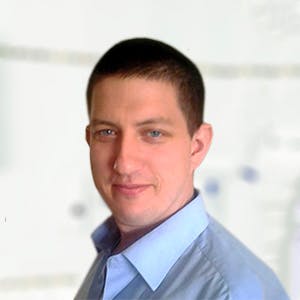 3320
Recommendations
If your Veterinarian suspects that they are lipomas, I would keep an eye on them as they are free moving masses; whilst they normally grow slowly they may appear to be growing fast due to weight loss. Without examining Zeus myself I cannot confirm whether I believe they are lipomas or due to another cause, if you're not confident in the diagnosis I would recommend you return when the other Veterinarian is back or visit another practice. Regards Dr Callum Turner DVM
Add a comment to Zeus's experience
Was this experience helpful?
Pandora
domestic short hair
1 Year
0 found helpful
I took my cat to the vet, after I felt a lump on her belly. She is not in pain, and vet told that is not a hernia from her spaying surgery and it is probably a fat lump. She didn't do a biopsy or any tests, told that she would monitor and if it grows will consider removing. Should I get a second opnion?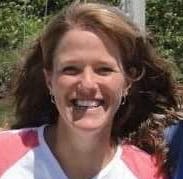 1611
Recommendations
Depending on the location of the mass and the presentation, some lumps are easier than others to diagnose. If you are not sure of the diagnosis, it never hurts to get a second opinion, just to make sure.
Add a comment to Pandora's experience
Was this experience helpful?
Panky
Tabb
2 Years
0 found helpful
Has Symptoms
Hard lump by stomach area
My cat has a hard lump inside by his stomach he also hasn't use the bathroom in three days . Won't eat or drink water and is basically moving from one spot to the next to sleep.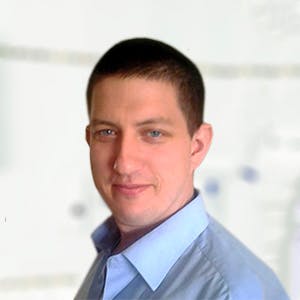 3320
Recommendations
Without examining Panky, it is difficult to say what the possible cause of the lump may be; this is something you should visit your Veterinarian about Monday morning especially if there is constipation and/or urine retention. Your Veterinarian will have a good feel of the abdomen and may require x-rays or ultrasound to help narrow in on a diagnosis. Regards Dr Callum Turner DVM
I took my cat to the vet, after I felt a lump on her belly. She is not in pain, and vet told that is not a hernia from her spaying surgery and it is probably a fat lump. She didn't do a biopsy or any tests, told that she would monitor and if it grows will consider removing. Should I get a second opnion?
Add a comment to Panky's experience
Was this experience helpful?
Leo
tabby
15 Years
0 found helpful
My cat Leo currently has 2 of these fatty tumors one on each side of his body. The vet did aspirate one of them and told me it was benign and not to worry about it. Well it's gotten bigger over the years and I assumed the other is the same. He's not getting any younger so I wonder if they bother him. He is very vocal and purrs all the time. He is no longer able to jump onto the couch but every once in awhile he acts like a kitten running through the house. Do you think I have anything to worry about in his elder years or just let him be and live his life out?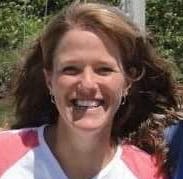 1611
Recommendations
Fatty tumors are often fine left alone, but they can sometimes become quite large and interfere with mobility. Without seeing Leo, I can't comment on whether the tumors bother him or whether they should be removed at his age, but it might be a good idea to have him examined by a veterinarian to see if the size and location of the tumors are okay or whether removal at this time would be best, given his age and health status.
Add a comment to Leo's experience
Was this experience helpful?
Sadie
tabby
5 Years
0 found helpful
My cat has very large fat deposits on her abdomin and is very sensitive about touching them (will bite/scratch) she doesn't show any signs of it bothering her. I just bought her from a shelter and would think they would check her out to see what it is, but either way I'm wondering if I should take her to the vet and see what it is, if surgery is the best option or if we should leave them? And what would a vet have to do to determine what should be done?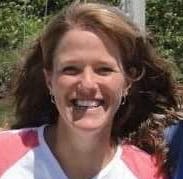 1611
Recommendations
Since we don't know what type of tumors these lumps are, or if they are anything to worry about, it would be best to have Sadie examined by a veterinarian. They will be able to test the tumors with a simple test, examine her, and advise you as to whether taking them off is the best course of action. If they are lipomas, we do often remove these if they are large or growing.
Add a comment to Sadie's experience
Was this experience helpful?
Benji
Sphynx
18 Months
0 found helpful
I have a hairless cat (sphynx) he has a round ish rash with lumps or bumps near it. And idea the rash looked like ring worm,but isn't ringworm then he has this bumps that aren't attached in the inside of body but can be move around. Any idea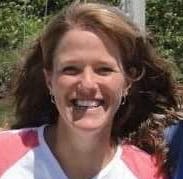 1611
Recommendations
Benji should probably be seen by a veteirnarian. From your description, I'm not sure, without being able to see him, what might be going on, and hairless cats are more prone to skin infections and problems than other cats.
Add a comment to Benji's experience
Was this experience helpful?
Felyne
Domestic shorthair
14 Years
0 found helpful
My female cat has two lumps under her nipples. For the remove and test to see if it's cancer how much would it cost and what are her chances of survival if she is at least 14 yrs old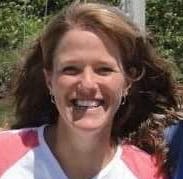 1611
Recommendations
Thank you for your email. Without seeing Felyne, and knowing where and how large the masses are, it is difficult for me to comment on what might be the prognosis for her if you have the masses removed. It would be best to have her examined by a veterinarian, as they will be able to look at the masses, give you an idea as to how the rest of her overall health is, and give you an idea of cost, as cost can vary widely depending on location and region. Mammary tumors can be benign fatty tumors, benign sold growths, or malignant solid growths - a veterinarian will be able to give you a better idea what Felyne might be dealing with. I hope that everything goes well with her.
Add a comment to Felyne's experience
Was this experience helpful?
Krillan
Tuxedo shorthair cat
8 Years
0 found helpful
I guess one cat either bit or scratch the other and I noticed a lump on his left leg above his paw... it was small and I figured it would go down ..but since he is big cat and love to jump up and down the pressure frm his weight and eventually time it grew to the size of a small ping pong. It's soft and firm and he is not bothered by it and he was abandoned and I don't have papers and out of work and it's over a year and a half now..but I would like the know the cost to have it drained so I can raise money and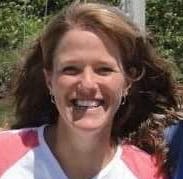 1611
Recommendations
Thank you for your email. That is a big lump to have developed on his foot. Without seeing him, I can't give you a very accurate idea of what might be involved in resolving it, whether it needs drainage or antibiotics. He may or may not need sedation, and it may actually need to be surgically removed. There are many clinics that offer a 'free first exam', so that you can have him seen, and get an estimate for treatment. Once you know what is involved, you can work on raising the money to have it taken care of. I hope that he does well.
Add a comment to Krillan's experience
Was this experience helpful?
Katniss
Small black and white shorthair
About 1 yr old
0 found helpful
Has Symptoms
Small movable lump in belly are
A kitten we found a year ago and has stayed small in size we have noticed a small bump in her abdomen, it can be moved around. She has not been fixed yet and does not seem to be in any pain but when you pick her up she will let out a little squeak, but jumps up on counters and into the bathroom window. She has gone into heat twice so far.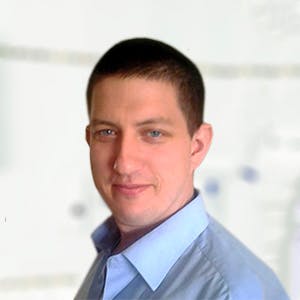 3320
Recommendations
Small bumps may be caused by lipomas, hernias or other masses; if she hasn't been spayed yet I would suggest getting her done and having the mass removed or reduced at the same time, a two birds one stone situation. Your Veterinarian will examine the mass and will determine the cause (they may take a fine needle aspirate) before deciding on a plan of action. Regards Dr Callum Turner DVM
Add a comment to Katniss's experience
Was this experience helpful?
Punkin
British Semi-longhair
7 Years
1 found helpful
I just wanted to ask a second opinion. My rescue kitty had a surgery done today after we discovered a semi-solid lump about the size of a ping-pong ball on her neck/upper chest area around a week ago. Not sure how long it had been there due to normal projection of chest bones and no changes to her behavior/eating. (last week) A aspiration had been done with no clear results after send off. X-ray didn't show anything either. We tried about 7 days of board antibiotics just in case with no change but an annoyed kitty. (today) Blood work was really good. When surgery was finished, it was said to be soft and spongy that kinda fell apart during removal which makes me believe it was a Infiltrative lipoma. It was much larger than the external inspection and went past collarbone. Vet said it was a difficult surgery and involved muscles/tissue also which made it impossible to get every single piece out due to look-a-likes. It didn't affect throat or jugular either thankfully. We don't know if they were able to completely remove the tumor. I have been looking all over the internet trying to give myself a chill pill since this is one of my babies (devoted cat mom). The entire specimen is being sent off for biopsy which will not come back for a few days. What I wanted to know is, if this is a Infiltrative lipoma, what are the real chances of her requiring chemo or some other painful treatment to keep it in check aside from repeat debulk. Almost every article I have found says it can reoccur 30-50% chances. I don't want to put her through anything she doesn't have to have.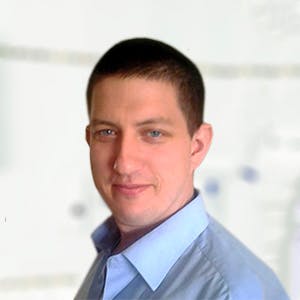 3320
Recommendations
In cases of infiltrative lipoma, the mass needs to be removed with wide margins to ensure that all tumour cells are removed; sometimes in certain locations like the chest wall, a wide margin isn't always possible and some cells may remain behind. Approximately, up to 50% of cases may recur within eighteen months after surgical excision. Post operative management is quite limited and usually involves checking the area for recurrence; chemotherapy has no effect on infiltrative lipomas, radiation therapy may help limit recurrence or speed of recurrence but is considered on a case by case basis and would be recommended by your Veterinarian if suitable for Punkin. Regards Dr Callum Turner DVM
No Recovery
Treatment Cost: $1,100.00
It was a infiltrative sarcoma. She had a pretty intense surgery (involving 2 vets working at once) with an incision from the top of her neck to almost between her front legs (stitches and staples) with a biopsy of the mass. The biopsy was sent off and took over a week for the results due to issues with getting samples to stick to slides. Lab confirmed cancer. They are not sure if all the tissue was removed since it was also into her chest cavity and so many structures were in the locations (neck and chest). I have not been able to type this until now. Punkin is doing okay and acting normal as far as we can tell. The vet said it could be 2 months or 9 months but to expect the cancer to come back and be aggressive. If the cancer comes back, they have suggested to put her down to avoid more pain or slow death. We looked into RAD and chemo but it would be harder on punkin and involve her being away from us for at least a week each time, all alone at some lab/vet. We are happy to have her for the time that we have left and wanted to do whatever was best for her. This is the 2nd precious kitty in our lives (husband and I) to have cancer (other kitty had breast cancer with surgeries and chemo and died in our arms) Never wait, I am glad we know what is going on with her. It isn't going to be easy or cheap but we are taking her for check-ups frequently. The love we get is worth every penny. I know we will have to put her down eventually but I will spoil her every moment until that day comes. The cost (not exact but close) listed is around what we paid for 2 vet visits, 1 x-ray, 1 med(since we thought it might be just a cyst), 1 complete surgery, 2 lab tests (aspiration then later biopsy on mass removed) and 1 follow up visit. We live in the south-eastern usa (for cost of living comparison).
my cat had her tumor removed,biopsied and it was FGESF! antibiotics for 10 days. f/u ultrasound showed it was coming back. she was put on lo-dose pred and 3 mo ultrasounds show clear! she is now on a 6 mo ultrasound schedule and 2.5 pred. her onco says the pred forever! she is 14 and thriving!
Add a comment to Punkin's experience
Was this experience helpful?
Daenerys
American Shorthair
About 2
1 found helpful
My 2 year old spayed rescue cat has a lump about the size of a ping pong ball on her left side. Last week it was about the size of my palm with extra bumps. Her appetite is good and she doesn't display signs of discomfort when I touch it. Should I be alarmed? I can't afford a vet right now.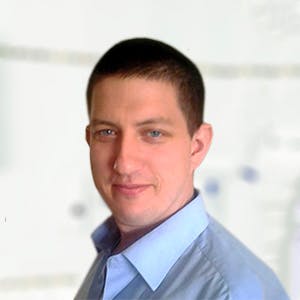 3320
Recommendations
The varying size of the lump is concerning for me, last week it was the size of your palm and now the size of a ping pong ball; if it is on the side of the chest it may be caused by air trapped under the skin which may indicate more serious issues. Due to the changes in size (may be air, fluid or blood), I would recommend visiting your Veterinarian regardless of the cost to get a diagnosis and an idea of future treatment and cost. Regards Dr Callum Turner DVM
Add a comment to Daenerys 's experience
Was this experience helpful?
Bunny
DSH
12 Years
0 found helpful
I'm a Vet Tech at an animal hospital with a question. This week the Dr. removed 1.6 lbs of excessive fatty tissue (a lipoma?) from inside the body cavity of a 15 lb spayed female cat. No organs were involved, we did send some tissue out for a biopsy (results pending). The fatty lumps were very small to several cm's in size and all connected. No other lumps or masses were found. Have you ever seen this and if so what would the medical name for this abnormality be? I have seen my share of masses/cancers but never something like this.
Thank you for your time,
Joe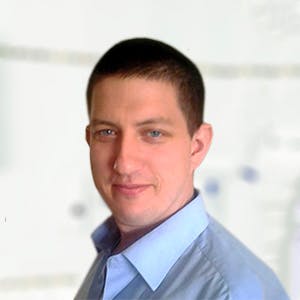 3320
Recommendations
As you will know there can be a lot of intra abdominal fat especially around the omentum and mesentery. I haven't seen lipomas connected to each other, but have seen lipomas around the omentum, mesentery and liver. The histopathology will be able to tell you more. Regards Dr Callum Turner DVM
My daughter's cat is 14 and has always been healthy. She had a large fatty tumor, which tested benign, removed at the end of May. the cat recovered quite well but then started to have breathing issues. She took her back to the vet (not the surgeon) and he removed a lot of pinkish milky fluid from around the lung. The vet said it was hard to see the lung because of the fluid in the pleural cavity. After removing most of the fluid (he said he could not get it all) the cat is behaving nicely. However, the vet stated the fluid will probably come back quickly. Is this due to the removal of the tumor? Should my daughter go back to the surgeon; shouldn't this be part of surgery follow up? I have heard of chlothorax but wonder if she has fluid build up due to surgery? Thank you.
Add a comment to Bunny's experience
Was this experience helpful?
George
domestic short hair
14 Years
0 found helpful
My cat started growing a small bump on his head (between his ears) a year ago and it has increased in size very gradually, becoming rounder and more filled out but still only less than a third of an inch wide. It doesn't hurt him and he doesn't seem to notice it. But I'm wondering if the fact that it is growing (slowly) could mean it's cancerous and also wondering how much that would cost to test it and remove it?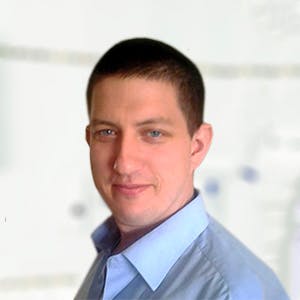 3320
Recommendations
Testing of masses can vary; a fine needle aspirate by your Veterinarian would be relatively low cost, whereas a biopsy and analysis by a Board Certified Veterinary Pathologist would be considerably more. The cost will vary depending on your location; we get questions mainly from the US, but also from around the world. Calling your Veterinarian's Office and asking the general cost of a biopsy or lumpectomy would give you a more accurate price range. Regards Dr Callum Turner DVM
I'm sorry the words to not come out right . Is just taking a small amount with the needle be sufficient and test it ?
Hello Dr. today I just found a very small lawn about an inch away from my female cats nipple The vet said to keep an eye on it whether it gets bigger or not and he wants to do a biopsy which is gonna cost $4oo-500 that I don't have. It's just taking a small amount with a needle be OK ? I'm not working at the time and I'm very limited to money and I do want to help her but I'm just wondering if he could just take a small amount out of it
Add a comment to George's experience
Was this experience helpful?