What is Estrus Symptoms after Spaying?
Some owners assume the only telling sign of estrus in felines is, of course, vaginal bleeding. However, dramatic behavioral changes also inform owners of their pet's status, such as continuous vocalization and elevated pelvic movements. Pet owners take their cats to be spayed in order to eliminate these behaviors, and they are surprised whenever the surgery does not prevent their female from going into heat.
The estrus heat cycle refers to the feline reproductive process that has four stages: anestrus, proestrus, estrus, and metestrus. Cats typically experience their first estrus cycle once they reach puberty, which is approximately six months of age. This period may last anywhere from one to seven days. Generally, cats are known as seasonally polyestrous, experiencing multiple cycles during the breeding season and potentially year-long if they are primarily indoor pets. It is normal for cats to become excessively affectionate during this time, rubbing against furniture and constantly demanding attention.
Symptoms of Estrus Symptoms after Spaying in Cats
Despite owner expectations, some cats continue to display symptoms of estrus following a spay procedure, which is technically termed an ovariohysterectomy. These symptoms may manifest a few days or even a few weeks following a queen's surgery. You may witness your pet demonstrating the following:
Incessant vocalization, howling
Head rubbing
Restlessness
Rolling over and twisting continuously
Curious tail movements
Rear quarters elevated
Marking to spread pheromones to attract males
Causes of Estrus Symptoms after Spaying in Cats
There are several possible explanations for a female cat's estrus symptoms after she has recovered from surgery. A spaying procedure involves the removal of the uterus and ovaries in a queen's reproductive biology, but in some cases a vet has failed to remove both ovaries. This is the most common reasoning behind such behavior.
Other causes may be traced to an abnormal ovarian tissue, which, if it remains functional, will secrete hormones that inspire the cat to demonstrate that she is in heat.
In rare cases, it is possible that the cat possesses a supernumerary ovary, or an excessive number of ovaries. If none of these suspicions are confirmed, adrenal conditions are the last found cause of a cat's strange behavior.
Diagnosis of Estrus Symptoms after Spaying in Cats
Veterinary consultation is the only realistic option for diagnosis and treatment of estrus is cats that have already been spayed. Diagnosis at home is not recommended. When one pursues professional care as advised, it is always a good idea to provide the veterinarian one uses with a thorough medical history of the cat.
The first step a veterinarian usually takes is a conducting a complete physical examination. Blood tests, biochemistry profiles, and urinary analyses are typical. These tests will usually point to the issue at hand.
A vaginal smear test is a procedure done by a veterinary practitioner specifically to detect estrus symptoms. This test is able to read estrogen and progesterone hormone levels, which will be higher than expected in a post-surgery cat. Ultrasounds may also be utilized to locate any ovarian tissue that may be present in the abdomen.
Treatment of Estrus Symptoms after Spaying in Cats
Professional veterinary care is also necessary in the treatment of this condition. If ovarian tissue is suspected to be present in the cat's abdomen, exploratory surgery will be done. If a veterinarian does locate ovarian tissue, it can be removed at that time. In some cases, a second round of surgery may be necessary to remove any leftover ovarian follicles.
Corticosteroid administration may follow, which is essentially a hormone treatment to help ameliorate the symptoms of estrus if an adrenal condition is a secondary or primary concern. Short-acting corticosteroids should result in the complete disappearance of these symptoms.
Recovery of Estrus Symptoms after Spaying in Cats
Prognosis is overwhelmingly positive for cats who undergo surgery following the diagnosis of remnant ovarian tissue or follicles in the abdomen. Of course, anesthesia is a necessary component of this procedure, and cats that are sensitive or allergic to this may experience additional issues. This is why communication with one's veterinarian is paramount; one should put forth as much information as possible as far as medical experiences and idiosyncrasies are concerned.
Cat patients will be placed on a painkiller regimen for several days following exploratory surgery. Preventative antibiotics may also be prescribed in order to keep the cat safe from infection. Proper nutrition and rest are key here, and any additional medication or supplements should not be given to the cat without the veterinarian's recommendation.
In the instance of a rare adrenal problem, medication should be the only medical treatment the cat receives.
In all cases, living and management following the diagnosis and treatment of estrus in cats should be relatively easy and involve a quick recovery.
Estrus Symptoms after Spaying Questions and Advice from Veterinary Professionals
Maya
tabby
8 Years
0 found helpful
My roommate adopted Maya about 5 months ago. She's always been very vocal and overly affectionate, to the point where we can leave the room she's in without her yowling. She also has been urinating around the apartment as well. We had her checked for bladder/urinary infections and she had none. She's also very overweight and we don't know much about her medical history prior to the adoption. We just need to figure out if this is behavioral or medical.
Add a comment to Maya's experience
Was this experience helpful?
Moi
Shorthair
8 Months
0 found helpful
My cat was spayed during her first heat cycle. I took her to be spayed after 2 full weeks of yowling. After surgery she was lethargic and quiet for approximately 2 days. Suddenly the yowling and sitting at the back door and kitchen window started off again. I spoke to the vet and they advised she would calm down after a week. 10 days passed and I called the vet again. This time they advised she would settle after 2-3 months??? They then advised it could be other factors affecting her frustration and advised letting her out.
She's a pedigree British blue shorthair. The whole point of having her spayed was to calm her down and hopefully prevent her wanting to go out! The vets explanations are conflicting. When questioned about possible tissue remaining she was quick to discard the conversation advising she definitely removed the ovaries. Any advice would be appreciated.
This might sound strange but it works, give her a month to heal and allow the hormones to fully exit the blood stream, if she cycles back in after 1 1/2 months of spay she more times than not the Vet missed some tissue durning the spay. Instead of going through costly surgery which can be hard on the bank account not to mention on the cat, take her and put her with a Tom, allow them to breed one time then remove her. This tricks the body to believing she is pregnant, this should stop the hormones from producing and should fix the problem. It sounds strange but it worked for me. Had the same problem, spayed my cat and she entered heat cycles for almost 6 months before I was researching for answers, came across a blog where someone had mentioned this advice who was an old country doctor. I did it and the cat went out of heat and never came back in heat and it is going on 9 years now... good luck :)
Hey there, I believe that cats will finish their heat cycle (even if you spay them while they're in one), I've done some research and it could just be the remaining hormones in her body. Give it a month or two, if it continues, consult another vet before taking any action.
Add a comment to Moi's experience
Was this experience helpful?
Kiki
short hair
1 Year
0 found helpful
Has Symptoms
Arching her butt into the air
My cat was fixed June of last year, Friday april 12th wham full blown in heat and still in it and its day 7. I took her to a different vet monday April 15th and had the blood test which is sent off and still waiting. Ive barely had ANY sleep since then since she is yowling all might long. I have NO clue as to why this is happening and Im rather angry it happened to begin with
Add a comment to Kiki's experience
Was this experience helpful?
Sterling
Maine Coon
2 Years
0 found helpful
Has Symptoms
Yowling, rolling, tilting pevis
Yowling, rolling, tilting pevis up,
I rescued a lovely kitty from the street where she had been at least a month. Took her to be spayed, etc. They said they didn't think she was pregnant. Turned out she was. She was spayed March 28. It us now April 28. A full month. 13 days after being spayed she developed all the signs of estrus. I contacted the vet and they said it might take a couple of weeks for the hormones to be out of her system. She is no better. How long before I should be concerned about a remnant? I am going to be very upset if she needs additional surgery.
I presume the vets are no longer monitoring this site given how long it has been since there was a response. Follow up in case anyone can be of any help with a similar situation. Took Sterling back to the original vet. They would not even entertain that there might be a remnant. Nor did they seem to know about the testing I had researched to try to diagnose problem. They put her on an antidepressant!! Did no good of course. Took her to new vet who did Estrogen test. It was 59.2, he said "inconclusive" because the range is said to be 50.3-84. for a spayed female. NOW WHAT? This has gone on now since April 9...she did go about 2 weeks without symptoms...don't want to submit her to a surgery for them to dig around and find nothing, but poor kitty and I need relief. Thanks!!
Add a comment to Sterling's experience
Was this experience helpful?
Mano
DOMESTIC
2 Years
0 found helpful
My cat got spayed 3 days ago, but at night when we sleep she yowls loudly, doesn't look like a normal mewoing to us. My family is concerned about her on heat again after costly spay surgery. Is this normal.
Add a comment to Mano's experience
Was this experience helpful?
Dobby
Domestic shorthair
9 Months
0 found helpful
I had my cat spayed 3 months ago when she was 6 months old and unfortunately had gotten pregnant. She is still acting as if she is in heat. Constantly. I do have a male that is still not neutered and she allows him to mount. She seeks him out when they are seperated and yowls, meows and chirps for his "attention". My other spayed females do not act this way and definitely do not allow him to mount. He is scheduled to be neutered, though I fear her behavior will continue.
Add a comment to Dobby's experience
Was this experience helpful?
Boola
Unknown
15 Months
0 found helpful
My female cat got spayed on 20th Apri 2019. for the past twodays, I feel it is passing through heat again. now that ten weeks passed after spaying will it be a false feeling of heat?
Add a comment to Boola's experience
Was this experience helpful?
STELLA
Russian Blue
3 Years
0 found helpful
She was spayed 5 days ago and has become super clingy. It has become difficult to keep her from jumping and popping those stitches open. She is determined to stay in my lap like a baby,she actually goes to sleep and quietly snores and kneads me during that process. She doesn't appear to be in any pain and her stiches appear to be healing normally. The affection is great. Is this an experience that anyone else has had? Should I be concerned and will this change later. She is 3yrs old and has been a lap cat but not to this extent.
Add a comment to STELLA's experience
Was this experience helpful?
Lucy
Unknown
1 Year
1 found helpful
Has Symptoms
Yowling, extreme rubbing, restless
My cat is about 1 1/2 yrs old, she was spayed as soon as she was old enough to be spayed. Lucy never exibited any signs of estris until she was a couple of months past her 1st bday. I took her to the vet that spayed her after the third time he said he didn't think that she could have any left over uterine tissue that was causing it because the estris would have happened way before it did and that she was doing it during the wrong time of the year (fall/winter) instead of spring/summer. He suggested we try a round of antibiotics first to see if she possibly has a urinary tract infection. Well one week after completing the antibiotics she is ramping up to estris again. The question I have is if the information he relayed to me is correct about the probability of uterine tissue not being Lucy's problem because it would have happened a lot sooner than it did. He also spoke about a lot of expensive tests and I think adrenal problems.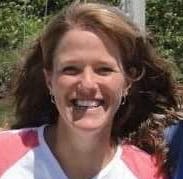 1611
Recommendations
Thank you for your email. Lucy is actually at about the time when she might be coming into her first heat, if she were a little delayed. That is possible. Cats don't tend to come into heat seasonally, and can have that happen anytime of the year. An ovarian remnant is high on the list of possible reasons for that to be happening. The good news is that if it is a remnant, surgery will allow your veterinarian to find the tissue, and things should be back to normal if that is the cause.
Add a comment to Lucy's experience
Was this experience helpful?
Reaghan
Cat
10 Months
0 found helpful
Has Symptoms
Loud meowing, aggressive,
My little kitty was spayed when she was about 6 or7 months old, she had a liter of kittens too. I got her from a cat place where they had her spayed and shots. She is almost 10 months old now and she has went thru 3 cycle acting heats since I have had her, every symptom described of being in heat she has had. I say I won't put her thru another surgery but oh my she acts awful and I just hate she goes thru this and acts like this. Any options besides a surgery ? And how often will she go thru these "heat" like symptoms ? Any help would be appreciated !
Add a comment to Reaghan's experience
Was this experience helpful?
Simha
stray
4 Years
1 found helpful
My cat is 3 and half years old. She got spayed when she was 6 months old and since then she has never ever gotten any symptoms that can relate to estrus. She is mostly an indoor cat but becoz we have a huge garden space we let her out too. But lately she has been meowing loudly and not eating anything. She just wants to remain outside. Vet gave a priscription of antibiotics citing a possible liver ailment but showed concern for the meowing. I am little worried because she had never meowed like this before.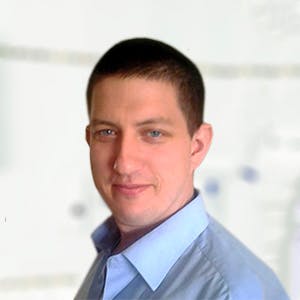 3320
Recommendations
Vocalisation may be associated with numerous conditions which may be associated with pain or other issues; without examining Simha I cannot say whether the cause is related to any estrus (unlikely) or another cause. If there is no improvement over the weekend, you should return to your Veterinarian for another examination. Regards Dr Callum Turner DVM
Add a comment to Simha's experience
Was this experience helpful?
Mika
domestic medium hair
1 Year
0 found helpful
My new cat was spayed a month and a half ago. She's just about a year old. I have no information as to her temperament or history prior to my adoption of her. But she is showing symptoms of going into heat, despite her spaying 1.5 months ago. She is rubbing against everything, especially the floor, excessively kneading, raising her hind quarters, and meowing loudly, especially at night. Is 1.5 months too long to have her estrus hormones still in her system?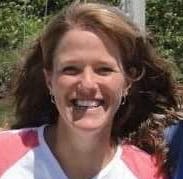 1611
Recommendations
1.5 months is quite a while for those hormones to still be in her system, yes. I would suspect either her behavior is unrelated, or she may have a retained ovarian remnant. These occur sometimes after a spay, and occur when a small piece of the ovary is inadvertently left inside the abdomen. While the cat would be spayed and unable to get pregnant, they will go through the signs of being in heat. Most commonly, we go back in while they are 'in heat' and find the remnant. That normally resolves the problem.
Add a comment to Mika's experience
Was this experience helpful?
Pepper
Calico
1 Year
1 found helpful
Our female cat was spayed this past winter. Yesterday she started doing all symptoms of being in heat. I have researched and realize I need to take her in to locate if tissue was left behind my question is this. I can't get her in until next week my schedule won't permit it but is the heat cycle the same in this situation? The yowling is extremely excessive. Suggestions ?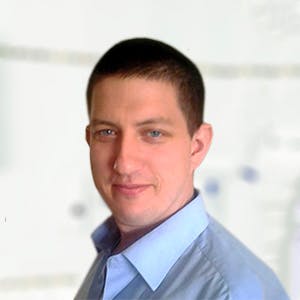 3320
Recommendations
If there is an ovarian remnant causing estrous symptoms, there is not really anything which can be done at home to reduce the behaviour or the vocalisation since the hormones are pumping through her system. You should visit your Veterinarian when you are able to have her checked and to determine if this is due to a remnant or not. Regards Dr Callum Turner DVM
Hi my cat was spayed december 2017 and now august 2018 it seems like she is in heat, she is meowing loudly, rolling on the floor, raising her butt and some white fluid in her vagina. What seems to be the problem? She had undergone spay and had her cesarean operation to also to remove unborn kittens in her tummy.
Add a comment to Pepper's experience
Was this experience helpful?
Ollie
Persian
2 Years
0 found helpful
My female cat was just recently neutered, 4 days ago. She was very quiet at the clinic as per what the vet said. But now as soon as she reaches home, when i and my family is about to sleep. She meows LOUDLY, yowls LOUDLY. And never stops. It is disrupting our sleep schedule till my mom is up to the point of getting rid of her. I wouldn't want that to happen. But her constant meowing and yowling is very disturbing. I don't know what she wants, i read that she might be in heat, but i have already spayed her, is there any way i can find out what to do? She is driving us crazy for the time being. She will usually meow every 30-40 secs, until we shush her, then she will start again.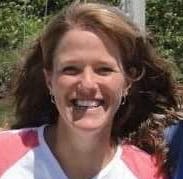 1611
Recommendations
It can take some time for the hormones related to being in heat go away after a spay, it isn't an instant thing. If she was spayed 4 days ago and her yowling is related to being in heat, it should get better very soon. If she is painful after her surgery, she may need medication - it would be a good idea to call her veterinarian and see if she may need assistance.
Add a comment to Ollie's experience
Was this experience helpful?
Fred and Ginger
DOMESTIC
6 Months
0 found helpful
Hello:

My kitten (approx. 5-6 month old) was spayed yesterday, WHILE she was in her FIRST/SECOND DAY of an ACTIVE HEAT cycle and is now at home recovering. The surgeon/vet said that she did very well and had no complications. Problem is, that 12 hours after surgery she began exhibiting the same heat cycle symptoms she was doing 24 hours before the surgery. She is back to rolling on the ground and making little vocalizations, very quiet vocalizations, not anything like the extremely loud and constant yowling she was doing incessantly 24 hours prior. I am concerned, however, as I thought the spaying would eliminate ALL behaviors. Could it be that since she was just spayed yesterday there are some residual hormones floating around that will need to be "excreted" out? Does this have to do with her being spayed while in an active heat cycle?
My second question is, her litter mate brother, was also neutered at the same time she was spayed. They actually had mated 12-18 hours before their surgeries. Now, since he is at home recovering, he has begun to display very aggressive behavior towards his "sister". He was hissing and stalking her so my husband and me had to separate them for fear he would bite her. I thought that neutering, made a male kitten more docile! He was VERY loving and VERY affectionate with her since birth so what the heck is going on? His behavior is beyond alarming. The vet said he did very well and had no complications so why is he acting like this? My husband and me think that the only reason could be that he is anxious around her because she is wearing that Elizabethan collar and it is huge and makes a ton of noise when she walks. Could he just be afraid of her collar? I sure hope he will not remain aggressive like this as he was not like this at all for 6 months prior. He is very affectionate with the humans in the house but when he sees her he starts hissing, and swishing his tail in anger. Please give us some advice as the last few days have been extremely challenging. Thank you!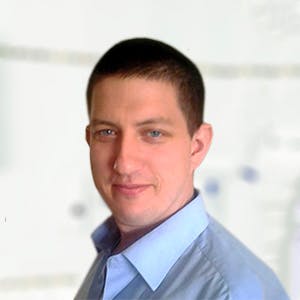 3320
Recommendations
It can take some time for the hormones to leave both of their systems, whilst the source of the hormones (ovaries and testes) have been removed the hormones will still be circulating in the body and will take some time to leave the system. Aggression in males may take a few weeks to improve, but one day is still very early days and I wouldn't be concerned at this point; also bear in mind that the effects of the anaesthesia may still be having an influence on behaviour. Regards Dr Callum Turner DVM
Add a comment to Fred and Ginger's experience
Was this experience helpful?
Coffee
Persian
2 Years
0 found helpful
My cat was spayed a year ago and is going into heat again now. I did a blood test for her and she does have hormones in her system. The vet did not recommend an exploratory surgery due to the low chance of the remaining tissue being found since it is so small. What other forms of treatment are there besides surgery?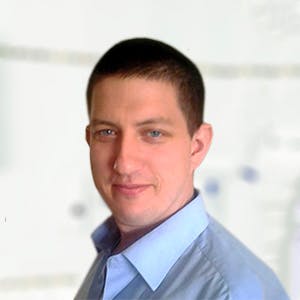 3320
Recommendations
The most probable cause of a cat showing signs of estrus after spaying is due to ovarian remnant syndrome where some ovarian tissue is left behind after spaying causing the cat to show signs of estrus. An exploratory laparotomy is usually performed to detect any remaining ovarian tissue and to remove it. Other causes may be down to supernumerary ovary where a cat has more than two or due to compensatory mechanisms by the body due to the removal of the ovaries. Regards Dr Callum Turner DVM
Add a comment to Coffee's experience
Was this experience helpful?