What is Paw Inflammation?
Presently, no predispositions for plasma cell pododermatitis have been identified in regards to breed, sex, or age. It is likely that this condition occurs on a seasonal basis, but this has not yet been proven.
Inflammation of the paws in cats – also known by its technical name, plasma cell pododermatitis (FPP) – is a condition which causes the pads of the paws to swell. This can affect one pad or multiple pads at a time. This condition is quite rare in cats, and little is known about what causes it. However, it has been shown to recur in many cases.
Symptoms of Paw Inflammation in Cats
While plasma cell pododermatitis is generally not life-threatening, you'll want to ensure that you take your cat to the vet as soon as you notice any of the following symptoms in order to reduce their pain and prevent the condition from progressing.
Signs of pain when walking
Lameness
Red, inflamed, and/or swollen skin around the paws
Blisters or draining sores
Excessive grooming of the paws
Causes of Paw Inflammation in Cats
Due to the rarity of the condition, not much is known about the causes of plasma cell pododermatitis. One suspected cause is a hyperactive immune system, particularly in the paw tissues. Presently, this is the most plausible cause. In one study, half of the cats that participated were also diagnosed with feline immunodeficiency virus, though there is not enough evidence to suggest causation. A single infectious cause has not been identified.
In a select few cases, FPP was symptomatic rather than a standalone condition. Additionally, FPP has been observed more frequently in the spring and summer; however, there is not enough evidence to show that this condition has a seasonal cause. Trauma, allergic reaction, and exposure to certain chemicals may be causes of FPP.
Diagnosis of Paw Inflammation in Cats
The vet will make a tentative diagnosis based on the appearance of the paws and presentation of symptoms. They will likely ask you about your cat's medical history in addition to their indoor and outdoor activity. You should inform your vet if you suspect your cat has been exposed to any kinds of chemicals or experienced any recent trauma that may have caused FPP.
The vet will make a more definitive diagnosis through taking a biopsy of the paw tissue. A bacterial culture may also be taken. The bacterial culture will assist your vet in deciding which antibiotic is best to use for treatment in the event that a bacterial infection is present. If there is fluid or blood in the sores or blisters, your vet may use a microscope to examine it.
Treatment of Paw Inflammation in Cats
Treatment of the condition will depend on what the underlying cause is. If a bacterial infection or allergic reaction has been identified, antibiotics will usually be administered, typically for six to eight weeks. If the immune system is hyperactive, your vet will likely prescribe immunosuppressant drugs. If no cause can be identified, your vet may prescribe an antiseptic solution in which to soak your cat's affected feet. This can promote healing of the tissue and soothe sore paws.
Though very rare, surgery may be required for extreme cases. These cases of FPP are usually caused by a foreign body or a more serious condition in which FPP is symptomatic.
In some cases, FPP has been shown to clear up on its own within two to three months. However, delaying or denying treatment based on this fact is unwise, as FPP may be caused by a number of different factors. This condition is often painful for the cat, and treatment will help to reduce pain as well as manage the underlying cause.
Recovery of Paw Inflammation in Cats
During the recovery period, don't allow your cat into areas where they may cause trauma to the feet. This includes gardens or other outdoor areas that utilize pesticides or fertilizer. Ensure that all cleaning products are kept out of your cat's reach.
It is important that you continue to administer any antibiotics prescribed to your cat for the entire recommended duration of treatment, even if the condition starts to improve. Failure to do so could result in aggressive recurrence. If your vet has prescribed an antiseptic soak, it is imperative that you use only this solution to soak their feet. Using different solutions made for animal or human use may cause burns on the pads of the paw and worsen the condition.
If sores or blisters are present, your vet will likely schedule a follow-up appointment in order to monitor them until they have healed. If the condition recurs, contact your vet immediately to seek treatment. Your vet will help you devise a treatment plan based on your cat's specific needs.
Paw Inflammation Questions and Advice from Veterinary Professionals
Callie
Domestic calico shorthair
2 Years
0 found helpful
My car is a inside car and I just noticed her right front page is swollen. She shows no signs of pain or discomfort. What could be the cause of this and how can I treat it
I apologize for the typos
Add a comment to Callie's experience
Was this experience helpful?
Pooty
Tuxedo
23 Years
0 found helpful
23.5 yo female cat---bilateral leg and paw swelling- appears fluid filled. when pressure applied-leg swelling goes down briefly and then re-accumulates. (lymphatic??) Does not appear to be in any pain--even when pressure applied to legs. Loss of appetite x2 days. withdrawn--prefers to hide (out of character )Indoor cat-no injuries. (Terrified of people-except me, so vet visit may be more traumatic than beneficial at 23.5 years of age!)
Add a comment to Pooty's experience
Was this experience helpful?
Chilly
Ordinary Cat
7 Months
0 found helpful
Hello my female cat is not vaccinated today in morning she was showing signs of heat so we took her vet he gave her meds for few days and later will vaccinate her but when we reached home we saw her back right leg was swollwen and she can't walk properly what might be the reason is it also because of heat?
Add a comment to Chilly's experience
Was this experience helpful?
Hermione
long haired cat
3 Years
0 found helpful
My cat has been dealing with something like this or it is this. Her paw is so big and it didn't seem like it bothered her until finally part of it opened up and thumb size puss came out. I'm so sad for her. She has been on medicine for months now. At one point I took Hermione to emergency clinic and they put a cone on her. I was mortified, all so she couldn't lick it. So I put her in a separate room so she couldn't jump and move to much and I went to my eye exam. When I came home from the eye exam, I couldn't see because my eyes were dilated but I could see the plumbers arrived and went in through the cellar to work. When I got inside, the door to that room was open. I went in to find the room empty. I looked in the basement and how hard can it be to find a cat with a cone when you can't see well? I looked for hours. I got so scared she got out through cellar door when plumbers came in and out. The plumbers promised she didn't get out but the cat has a cone on her and at this point I looked everywhere. My worst fear is she is outside with a cone that I allowed and she would die. Two hours later I realized i had not seen any cat, there are three, but one kept running up to me and disappearing so I followed her and my cat was stuck under a bed. I pulled her out and ripped off the cone. I loved her and promised that wouldn't happen again. Turns out she needs to lick it my vet said to keep puss that later came clean. Gross. One digit expressed and now her others are so big and she is limping, not putting any pressure on it. I keep it clean of litter because now litter clings to it like gum. She is the best cat because she is tolerant of the spa like cleaning where I massage it and try to get in the pads and clean it out. She is in pain now. She has a shot of antibiotics and taking one orally everyday. I keep praying she will be okay. I had a horrible dream she had that leg removed and I was playing/scratching her with the leg and she was so mad. I don't want that to happen. What else can I do?
I'm her Dad btw, I found her my first month I moved to NEPA in the middle of the road, in the middle of the woods, in the snow and she was a hairless kitten with Herpes I found out, so she is compromised. She has a clone foot and is now the most beautiful, charming, well mannered cat. She needs to be around me constantly now. Anything else I can do?
Add a comment to Hermione's experience
Was this experience helpful?
Sir Fluffy
Calico
1 Year
0 found helpful
Cat was laying on ironing board, asleep. He fell off and the board fell on his foot. Now his paw is swollen and warm. He can't really put pressure on it, his foot is up a lot, and he limps. On another note, he still jumps onto the table, chairs, etc. Is it broken, or can I just splint it and put him on rest for a while?
Add a comment to Sir Fluffy's experience
Was this experience helpful?
Cat
house cat
5 Years
-1 found helpful
My cat was outside for the day, she came back with a swollen hind paw. It has been two days and the swelling has increased. The lower portion of her leg is swollen as well. I'm not sure if this is an infection, a bug bite, a broken bone? She is favoring it and becomes aggressive if I touch it. She is definitely in pain, but I'm not sure of the cause. I didn't notice any cuts or blood anywhere.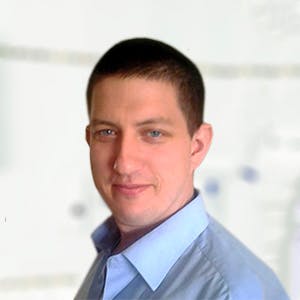 3320
Recommendations
Without examining her I cannot determine whether it is a bite, traumatic injury or infection; sometimes there isn't a visible puncture wound with some bites so they can be difficult to diagnose. You should take the cat to your Veterinarian for an examination to check for any orthopaedic injuries, determine the overall cause and to get her some pain relief; in the meantime restrict activity and allow plenty of rest. Regards Dr Callum Turner DVM
Add a comment to Cat's experience
Was this experience helpful?
Venus
Cat
12 Years
-1 found helpful
Hi my cat had swollen paw and I noticed she was licking her foot a lot she was leaving foot prints of blood. So I brought to vet and she had a hole under her paw and the vet cleaned it and kept her for 3 days and gave me medication . After 10 days her foot was getting better the wound was closing she wasn't licking it anymore and didn't look like it was bothering her . But swelling was going away so I went back to vet and she gave me other pills and I gave them to her and her foot swelling went down almost back to 100 % . But since I stopped that pill her foot has swollen again . I went back to doctor and she gave me more of that pill . The swelling went down but it's still swollen what should I do ? My cat seems happy and pretty much does everything she always did she is 12 years old . And my vet also told me that my cats heart is not the best and gave me a pill to give her for rest of her life . I looked it up it for congestive heart problem . Maybe that's related with her foot . If anybody can help me would really appreciate it .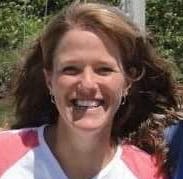 1611
Recommendations
Without knowing more about Venus, or being able to see her, it is hard to comment on what might be causing her foot to have this chronic swelling, unfortunately - it probably isn't related to her heart condition. Since your veterinarian has been treating this problem for her, it would be best to follow up with them and let them know that is still hasn't resolved, and find out what more might need to be done. I hope that all goes well for her.
Add a comment to Venus's experience
Was this experience helpful?
Tabitha
domestic short hair
1 Year
-1 found helpful
My cat has an extremely swollen back foot, to the point where I can see it just by looking at it. She is limping so it is clearly causing her pain.she has had the same problem in the front foot and when we took her in they x rayed it and there's nothing wrong inside and I have examined the foot and I don't feel anything in it. There is no bleeding, sores or irregularities on the foot pad. I'm at a loss because I'm pretty sure the vet is just going to tell me they don't know what it is again. What should I do?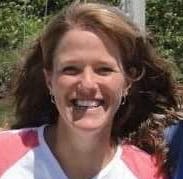 1611
Recommendations
It is difficult to say ahead of time if your veterinarian is going to be able to diagnose Tabitha's problem without having her seen, and whether it is a strain, a sprain. or an abscess, she may need general therapy for that foot. It would be best to have her seen and evaluated to determine what can be done for her.
Add a comment to Tabitha's experience
Was this experience helpful?
Izaan
American Sh
1 Year
-1 found helpful
Hello, my cat yesterday had a swollen front right paw. He likes to run outside frequently when we open the door and this time something must have happened which cause his paw to swell. I noticed it a couple of hours later and took him to the vet. The vet gave him a benedryl shot just for any allergic reaction as well as another shot. These two shots are named Dexamethasone and Diphenhydramine. He came home and was foaming from the mouth, vomited, and was hyperventilating. He was very mad at the vet and irritated something I never saw of him. The vet probably thought it was because of the vet visit that caused the reaction when he came home. He stopped after a while. It's the next day and he's not himself still. Not playful and sitting still. I don't know if this is a normal behavior after swelling.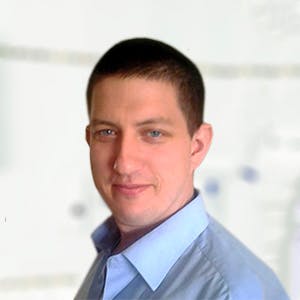 3320
Recommendations
The treatment given may cause some changes in behaviour short term as well as any pain or discomfort from the paw swelling itself. Foaming at the mouth may have been attributable to a drying of the mouth (side effect of treatment) making saliva sticky and increased respiration due to pain from the paw swelling. I would keep an eye on Izaan for the time being and visit your Veterinarian if there is no improvement or symptoms get worse. Regards Dr Callum Turner DVM
Add a comment to Izaan's experience
Was this experience helpful?
Baby
Maine Coon
8 Years
0 found helpful
I took my cat into the vet on Monday. She can barely walk, all four paws are inflamed and her temp was slightly elevated. They gave her an antibiotic shot, and a steroid injection. It's been over 48 hours, and I have seen no improvement. She can still barely walk, and I can tell she's in pain. I plan on taking her back in tomorrow morning. I think she needs Doxycyline. Do you have any other suggestions? Her paws are definitely inflamed, and her temperature seems elevated still, her paws are very warm.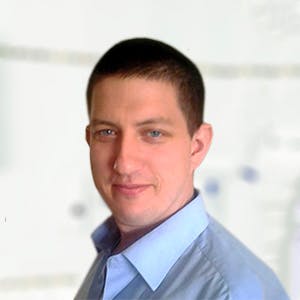 3320
Recommendations
Without examining Baby I cannot say what the specific cause of the inflammation is, if your Veterinarian determines it is plasma cell pododermatitis (or similar) then they may prescribe doxycycline (with or without prednisone). For now, keep Baby comfortable and visit your Veterinarian in the morning. Regards Dr Callum Turner DVM
Add a comment to Baby's experience
Was this experience helpful?
Venus
REGULAR CAT
12 Years
0 found helpful
Hi I was trying to give you news on my cat Venus and her swollen foot . The vet gave her more pills and wants to see her in 2 weeks , the foot is 75 percent back to normal but still not like her other foot . She seems happy and it doesn't seem to bother her I'll let you know more in couple of weeks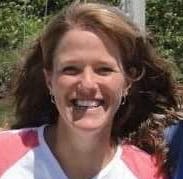 1611
Recommendations
Thank you for the update! I hope that Venus continues to heal!
Add a comment to Venus's experience
Was this experience helpful?