What is Pus in the Chest Cavity?
A pyothorax is an accumulation of fluids that can be red, brown, or yellow in color when aspirated for diagnostic cytological analysis. The cause of pyothorax in felines is subject to debate, as veterinary specialist have linked several possible causes to this infectious condition. Research has shown, however, that pyothorax is not a hereditary predisposition of any one feline breed and that felines under the age of three are at greater risk of developing the condition than older cats.
Pus in the chest cavity in cats is known as a pyothorax. In the medical term, pyothorax, "pyo" means "pus" and "thorax" is the area of a cat's chest, thus a pyothorax is a septic effusion found in the pleural space.
Pus in the Chest Cavity Average Cost
From 357 quotes ranging from $500 - $3,000
Symptoms of Pus in the Chest Cavity in Cats
Pus in the chest cavity in cats will cause a great deal of respiratory distress to your feline. The feline may have a difficult time breathing during regular activities and laying on her side often increases the distress in moving air to the lungs.  Pet owners may notice their cat avoids physically challenging situations, such as going up stairs or engaging in playful encounters. The feline may keep her mouth open to push more air into her lungs, a clear indication of severe respiratory distress. Symptoms that have been reported in cats with pus in the chest cavity includes:  
Respiratory distress
Shallow breathing
Open mouth breathing
Depression
Painful breathing 
Weight loss
Tachypnea (rapid breathing)
Weakness
Lethargy
Anorexia (decreased appetite)
Poor body condition
Dull hair coat
Dehydration 
Pyrexia (fever)
Top
Causes of Pus in the Chest Cavity in Cats
The exact cause of pus in the chest cavity in cats is a subject of debate among veterinary specialist. An infection of bacterial origin in the agreed cause of pyothorax in felines, but how the infection reached the thoracic cavity could be caused by: 
A bite to the feline's chest
Dental disease that has caused bacteria to enter the bloodstream. 
Foreign bodies that have migrated into the chest upon respiration 
Damage to the trachea or esophagus 
Bacterial pneumonia 
Lung parasites
Pulmonary abscess
Top
Diagnosis of Pus in the Chest Cavity in Cats
The veterinarian will begin his or her diagnosis of pyothorax with a review of the feline's medical history and confirming recent symptoms with the cat owner. The veterinarian will likely listen to the feline's breathing with a stethoscope. If there is, in fact, fluid in the chest cavity, an auscultation of the thorax will likely reveal a decreased exhalation of air coming from the lungs and a muffled heartbeat. Radiographs often follow the physical examination, revealing the presence of bilateral or unilateral fluid within the feline's chest. Ultrasounds are soon to follow an x-ray to determine if there is a presence of lung masses or abscesses that are accompanying the fluids.
A test called a thoracentesis, or chest tap, is the removal of fluids within the thoracic cavity for cytological analysis. The feline is sedated for this diagnostic procedure and the samples collected from the chest cavity are later evaluated by a laboratory expert. The fluid samples collected during the chest tap are necessary for determining the nature of the infection and aid the veterinarian in deciding a treatment plan. 
Top
Treatment of Pus in the Chest Cavity in Cats
The key focus in a feline pyothorax case is to remove the fluids from the chest cavity and deliver an aggressive therapeutic regimen of antibacterial agents to the feline. A drain, usually a flexible catheter, is inserted into the affected chest area, allowing fluids to be removed from the body. Removing the fluids from the chest will alleviate pressure from the lungs, allowing the feline to regain normal breathing habits. The affected area may be flushed out to remove the pus and infection directly from the source, however, antibiotics are required. Antibiotics are often given to the feline orally, but can also be delivered through a surgically placed drain. Your cat will likely be hospitalized for roughly a week, as it takes several days for the fluids to completely drain from the chest.
Top
Worried about the cost of Pus In The Chest Cavity treatment?
Pet Insurance covers the cost of many common pet health conditions. Prepare for the unexpected by getting a quote from top pet insurance providers.
Recovery of Pus in the Chest Cavity in Cats
Based on previous cases of feline pyothorax, the prognosis for pus in the chest cavity in cats is good to fair. If the symptoms initiated an early intervention and the infection was treated appropriately by a licensed veterinary professional, your cat's prognosis is very positive. It is rare for a pyothorax to recur, with only a small percentage of the affected population reported to have the problem return. To receive such a high prognosis, pet owners must dedicate at least six weeks of treatment and keep all check-up visits as directed by their veterinarian.
Top
Pus in the Chest Cavity Average Cost
From 357 quotes ranging from $500 - $3,000
Top
Pus in the Chest Cavity Questions and Advice from Veterinary Professionals
Lucy
Domestic shorthair
13 Years
0 found helpful
0 found helpful
My cat Lucy had a cancerous lung tumor removed in April at the unversity vet hospital. The staples on one of the arteries didn't close and she was bleeding internally so 2 hours later they did a second surgery to close the artery. It was a clean removal of the tumor and it had not metastasized. Three weeks ago I took her to her regular vet because she had a lump near the incision scar. He took a sample and it was scar tissue. Lucy slept the entire weekend and wasn't eating much. She looked thinner too so I took her to my vet Monday who found a big mass in her chest cavity near the surgery scar. Her white blood cell count was 3 x higher than it should be. I took her back to the university on Tuesday and they did nothing for her so I scheduled an appointment with our regular vet for Friday to get a sample of it to see if it was cancer. She was breathing really fast yesterday afternoon so I took her back to my vet and he was able to get a sample and discovered it was a huge abscess. This morning he drained as much as he could but he said he only got about 20 ml of puss/fluid out. He said the hard mass that I feel on her ribs is inflammation. He said he is guarded about her prognosis and is worried it is in her chest cavity. If it is, it would require surgery to remove. She is 13 and he doesn't think she would do well having another surgery. I'm not really sure why but I will ask when I call for an update in a couple hours. I'm praying her recovery is going well because if not he said she may have to go to the emergency hospital tonoght. An oncologist/surgeon works there so she would be the one to do the removal surgery if Lucy could do it. My vet also said he worries that even if we were to remove it, it would come back which I don't really understand. If you treat it with antibiotics and possibly remove it why would it come back? My vet is notorious for giving the grimmest outcomes which for someone like me (i have severe anxiety) is bad. I am freaking out over this. I would like to know how draining it and antibiotics would not get rid of it for good. I would also love to know what is causing this. I'm blaming the university vet hospital for the artery mistake and infection on her incision.  I love my cat more than anything in the world.  She is my whole life.  My cats have lived to be 18 - 22 so the idea of losing one at 13 is devastating. I do everything I possibly can to get them the best care possible and I feel like I failed miserably by taking her to the university vet hospital which is supposed to have an incredible oncology department and is ranked third in the nation. I would love ask someone to help me understand what is going on because I don't have a medical or vet degree and I'm so scared and confused.
Pus in the Chest Cavity Average Cost
From 357 quotes ranging from $500 - $3,000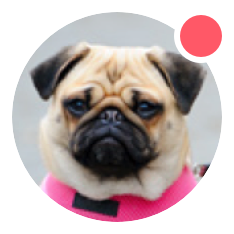 Need pet insurance?