What is Bacterial Pneumonia?
Bacterial pneumonia causes great distress to the feline and is often a life-threatening condition to kittens or mature felines. If you notice your cat is breathing heavily, has a green nasal discharge, or has a blue color to her mouth, she is mostly likely suffering from a type of pneumonia.
Bacterial pneumonia in cats is the term used to describe an inflammation in the lungs and respiratory system, caused by a bacterial infection. When a cat contracts bacterial pneumonia, the alveoli that are connected to the bronchi fill with fluid and infection. As more and more alveoli become filled with infectious fluid, the alveoli cannot remove carbon dioxide from the blood, or replace the contaminated blood with oxygenated blood. The level of circulating oxygenated blood is decreased and the feline's body compensates for the low oxygen level by breathing rapidly.
Symptoms of Bacterial Pneumonia in Cats
Bacterial pneumonia in cats is first noted by a moist cough and difficult breathing. As the condition worsens, your cat may also develop a fever, have a greenish discharge from the nose, refuse to eat, and begin losing weight. Additional symptoms of bacterial pneumonia in cats include:
Rapid breathing
Rapid heartbeat
Lethargy
An unkempt hair coat
Weight loss
Anorexia
Cyanosis, or blue tinged mucous membranes
Rattling cough or lung sounds
Green or yellowish discharge from the nose
Fever
Causes of Bacterial Pneumonia in Cats
Bacterial pneumonia in cats is caused by a variety of different bacteria including; Bordetella, Staphylococcus, Pasteurella multocida, Yersinia pestis, Chlamydiae or Streptococcus. Your cat can become infected with bacterial pneumonia from a contaminated food or water bowl, sharing close quarters with an infected cat, or as a secondary result to a viral infection.
Diagnosis of Bacterial Pneumonia in Cats
Diagnosis of bacterial pneumonia in cats begins with a review of your cat's medical history, an exchange of notes between the owner and the doctor, followed by a physical examination. The vet is likely to listen to your cat's lungs through the use of a stethoscope, which may reveal a harsh breathing tone. The doctor may then ask for a routine blood test to be done on the cat including a biochemistry profile and complete blood cell count. A high number of white blood cells is the common result in bacterial pneumonia, as the cat's immunity produces these cells to fight the bacteria. If the results from the blood test do not show a high number of white blood cells, the exams will give the doctor a baseline for your cat's health, proceeding to the following diagnostic tests:
Blood-Gas Evaluation: measurement of circulating oxygenated blood.
Chest x-ray
Tracheal wash: an exam used to collect cells from the trachea with bacterial traces.
Lung aspiration: a collection of cells from within the lungs using fine needle aspiration.
Treatment of Bacterial Pneumonia in Cats
Treatment of bacterial pneumonia in cats begins with stabilizing the patient. A patient may need stabilization treatment if the feline is having a difficult time breathing, rapid breathing, or cyanosis. Oxygen therapy or a nebulizer may be used to return the feline's breath back to a normal bpm (breath per minute). If the feline is severely dehydrated, your veterinarian may also provide intravenous fluid therapy before directly treating the cause of the pneumonia.
Once the cat has become stable, your veterinarian is likely to treat bacterial pneumonia in cats with an aggressive, broad-spectrum antibiotic. The exact form of antibiotic depends on the type of bacteria your cat is infected with, so discuss the best treatment option with your veterinarian. Your cat will likely be hospitalized or be restricted to a cage at home.
Recovery of Bacterial Pneumonia in Cats
Following discharge of the feline patient, the veterinarian may ask you to complete a follow-up visit, at which chest x-rays may be taken. The follow-up exam could be anywhere between 2-3 weeks after hospitalization and should be done as instructed to ensure the pneumonia is cured. All prescribed medications should be administered and at-home care should be carried out as directed by your veterinarian.
The prognosis for a cat with bacterial pneumonia depends on the age of the feline and his/her overall health before contracting pneumonia. If the feline is of a mature age or is still an infant, the bacterial infection could cause problems for that feline later in life. Likewise, if the feline is already sick or is of old age, bacterial pneumonia can take longer to cure or could be fatal to the feline. The prognosis for bacterial pneumonia in your cat can improve if the infection is detected early and treated by a licensed veterinary professional.
Bacterial Pneumonia Questions and Advice from Veterinary Professionals
Tom
Persian long haits
8 Months
0 found helpful
I think my cat is having pneumonia coz he is breathing heavily and taking rapid breath..and now he us having a chit chit voice while he is breathing..and also panting and some times drooling..what should I do coz I don't have any veterinary help around me.pls help me for getti
ng him back in normal conditions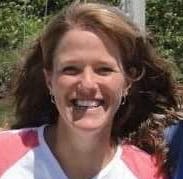 1079
Recommendations
Pneumonia, and other breathing problems, are not treated at home, as they can deteriorate quickly. He does need to see a veterinarian, even if it means you need to travel to get him help. Without seeing him, I can't see what is going on with him, and he may need medication to help him breathe normally again.
Add a comment to Tom's experience
Was this experience helpful?
Mingguy
Street cat
7 Months
0 found helpful
Hello, my cat is currently in the clinic as he is asked to stay there. He has a bacterial pneumonia and is currently being treated with antibiotics and supportive care. He is still breathing pretty fast as his lungs were colored white, and im worried as to not knowing how the doctors would treat it. How do they treat the lungs for it to return to normal?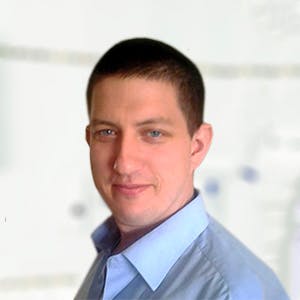 2499
Recommendations
Further to your two questions yesterday: treatment for bacterial pneumonia is typically done with antibiotic therapy; however if there are breathing difficulties your Veterinarian may choose to give oxygen therapy (either mask or chamber), fluids (in case of dehydration) and in severe cases nebulisation and bronchodilators may also be used. Regards Dr Callum Turner DVM
Add a comment to Mingguy's experience
Was this experience helpful?
Mingguy
Street cat
7 Months
0 found helpful
My cat is currently uderging Pneumonia. He had an xray awhile ago, and has informed us that his lungs were white, filled with white spots. They are currently monitoring him , giving him antibiotics, and is given oxygen. How many days does it take for his lungs to go back to normal?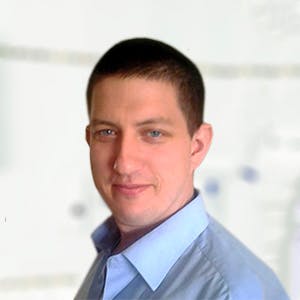 2499
Recommendations
Just like with your earlier question, each case is different; I cannot say that three days or three weeks is needed as there is no set recovery due to multiple factors as mentioned in my earlier response. You should be looking more at the response to treatment and the day to day improvement on this antibiotic and supportive care which is being given; there is no specific answer I can give you, it is not like asking 'how long does an oil change on my car take?'. Regards Dr Callum Turner DVM
Add a comment to Mingguy's experience
Was this experience helpful?
Minks
Local
7 Months
0 found helpful
Hello, My cat is currently being monitored by the vet in the clinic, and he's been told to stay. He's undergoing antibiotics, and stabilization, but im worried how long it would take for him to be fully cured. He is almost a year old and today marks his second day in the clinic, and they took an xray, and found white spots on his lungs. How long does it usually take for cats to be cured from the illness?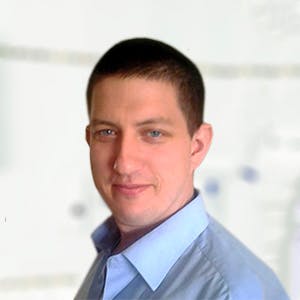 2499
Recommendations
There is no real set time frame since many factors can influence recovery including the overall severity of the infection, the specific bacteria causing the infection, susceptibility to the antibiotic used, Minks' general health among other factors; generally we look for improvement over a period of a week or so as an indicator for prognosis and recovery. Sometimes repeated doses of an antibiotic or testing for culture and sensitivity to determine a more appropriate antibiotic may need to be done if there is little to no improvement. Regards Dr Callum Turner DVM
Add a comment to Minks's experience
Was this experience helpful?
Tate
Manx
9 Months
0 found helpful
Hi! We have a 9 month old Manx who had some respiratory issues (sneezing, congestion) when we got him from a cattery at 5 months old. The symptoms worsened pretty quickly (he became lethargic, developed a cough) and our vet diagnosed him with pneumonia 2-3 months ago. He has since been on pretty much continuous antiobiotics (initially Covenia, followed by multiple rounds of Clavamox and Orbax) and she recently added a steroid. He's had 3 sets of chest x-rays and while there has been some improvement, it has not cleared up and as soon as antibiotics are stopped, we see an increase in nasal discharge, loud breathing sounds and runny eyes. He's on L-Lysine (1,000 mg a day) and some probiotic (Fortiflora). The vet said a trans-tracheal wash may be the next step but I am apprehensive about the procedure and have heard that is can sometimes cause additional problems. His energy is good right now and he has consistently gained weight and has a good appetite but just can't seem to get over this respiratory problem. Any advice? Thanks!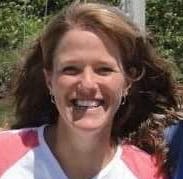 1079
Recommendations
Thank you for your email. You certainly have given Tate the standard therapies for an upper respiratory infection, and it seems that his infection is worse than most. If your veterinarian hasn't performed a Feline Leukemia test, that would be a good idea to determine if he is immune compromised. Otherwise, a trans-tracheal wash seems the next best step to culture the bacteria that are causing this ongoing problem.
Add a comment to Tate's experience
Was this experience helpful?
Bubbles
mixed
2 Years
0 found helpful
I have 3 cats. They have what I thought was a cold. 2 are getting better but 1 doesn't seem to be. She goes in and out where the other 2 stay inside. I'm not sure what to do at home for them. Any advise is appreciated.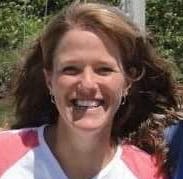 1079
Recommendations
Thank you for your email. Bubbles may be affected by a bacterial or viral infection, or she may have an immune disorder that makes her susceptible to disease. She may need medication, or supplements to support her immune system. A veterinarian will be able to determine what might be going on with her, and will be able to give her appropriate treatment. I hope that she is okay.
Add a comment to Bubbles's experience
Was this experience helpful?
Tisha
Part Himalayan
11 Years
0 found helpful
I have a cat that was diagnosed with cancer the X-ray showed nothing but a big dark mass in her lungs and she barely see her heart she has labored breathing in signs of pneumonia that said that you just thought she had an upper respiratory and gave her a shot of Covina. She's not picking Prednisolone acetate. I'm more than miss something but it could be pneumonia and not just cancer the cancer mass is on her leg what should I do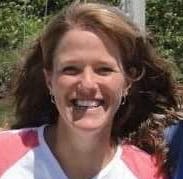 1079
Recommendations
Thank you for your question, I'm not sure that I understand what your question is, or what Tisha is being treated for? If she was treated with Convenia, your veterinarian probably suspects pneumonia, but there is a possibility of cancer if there was a mass seen on x-rays. it would be best to have your veterinarian re-assess her if needed, and seek the answers that you are wanting to know from them, as they have seen Tisha and know about her situation.
Add a comment to Tisha's experience
Was this experience helpful?
Rusty
Shorthair
7 Years
0 found helpful
I know he has pnemonia because we took him to the vet, but he won't eat and he's throwing up a yellow liquid a while after he drinks. He only ate the other day and I don't know what to do.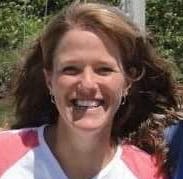 1079
Recommendations
Thank you for contacting us about Rusty, I'm sorry that he is having problems. If he was diagnosed with pneumonia at your veterinarian, he may need to be hospitalized to treat that condition until he is more stable. If he is vomiting and won't eat, he needs to be seen by your veterinarian today, as he may need intravenous therapy and antibiotics. I hope that he recovers okay.
Add a comment to Rusty's experience
Was this experience helpful?
Smoky
Cat
2 Years
Cat kept sounding like she was going to cough up a hairball, but nothing came up. Sever progression of symptoms in less than a day. Strained meowing with breathing that sounded like it was crackling. Had to be put in an oxygen tank for 24 hours(they wanted to keep her longer, but I couldn't afford the emergency room cost for that long) and put on meds for 2 weeks