What are Simple Fractures?
Simple fractures are often seen in cats as they tend to be the result of low-grade trauma such as falls or accidently being stepped on, which are incidents frequently occurring to cats. The most common fractures seen in cats as a result of accidents and falls are leg, pelvis and tail fractures. Simple fractures tend to be seen more frequently in young, active cats that are still growing and are not yet familiar with their limits (may fall trying to jump a distance they can not safely span) and whose bones have not fully developed. However, fractures are also commonly seen in senior cats who have brittle bones or in malnourished animals whose bodies lack the minerals needed to produce strong bones. If you suspect your cat may have fractured a bone you should consult your veterinarian. Care should be taken in transporting your injured pet so as not to cause further pain, stress or displacement of the fracture.
A simple fracture occurs when there is a break in a bone with no displacement of the bone fragments. In addition, in order for a break to be considered a simple fracture there should only be two pieces of bone. That is, the bone should not be broken in more than one place.
Symptoms of Simple Fractures in Cats
A simple fracture occurs when there is no displacement of the broken bone. Although this is not as serious as breaks where there is displacement, multiple bone fragments, or bones protruding from through the skin, your cat will still experience significant symptoms including:
Inability to bear weight on the affected limb(s)
Lameness resulting in an abnormal gait
Swelling near site of fracture
Pain response (cat may vocalize distress)
Rapid breathing and possibly shock
Lameness occurs because a broken bone cannot tolerate the normal compression (act of gravity on bone when bearing weight) and traction (pulling on bone from muscle attachment) required for normal movement and weight bearing.
Causes of Simple Fractures in Cats
Most simple fractures in cats are caused by trauma such as
Falls
Abuse
Household accidents
Motor vehicle accidents
In some instances, fractures can occur from minimal stress and normal use due to weakness from cancerous tumors present in the bone or a metabolic disorder that leaches calcium from bones.
Other factors that predispose a cat to fractured bones include:
Young cats with still developing bones
Old cats with brittle bones
Malnourished cats with weak bones
Obese cats with added stress on bones
Hairline fractures tend to occur near the middle of long bones where leverage applied has the most chance of causing injury due to the inherent structural weakness of long bones.
Diagnosis of Simple Fractures in Cats
Your veterinarian will conduct a complete physical exam to determine location of pain and swelling and the presence of lameness. They will also need a complete history including the cat's age and any medical conditions that may have contributed to simple fracture. Any unusual activities or incidents your pet may have been involved in should be communicated to your veterinarian if the incident causing the break is not known.
Your vet will order x rays of the affected area. It may be necessary to sedate your pet in order to immobilize it and take accurate x rays. X-rays of both injured and uninjured sides of your cat may be taken for comparison.
Your veterinarian will examine the x rays for signs of simple fracture and to determine exact location, type and severity. Fractures can be complete, when the break goes all the way through the bone, or incomplete, which is when the bone is only fractured part way through. The severity and location of the fracture is important to diagnose as treatment depends on accurate understanding of the injury.
If history or symptoms are present that indicate cancer or metabolic disorder may be a contributing factors to the fracture, tests to determine their presence may be ordered.
Treatment of Simple Fractures in Cats
Your veterinarian will administer pain killers or sedation and provide supportive care for your cat as required.
Most fractures are treated with casts or splints to immobilize the fracture. Modern splints tend to be made from fiberglass, but plaster, wood or metal may be used. If there is minimal displacement and the fracture is stable, it is possible that simple cage rest to minimize movement and allow the fracture to heal may be prescribed.
Depending on the severity and location of the fracture, surgery may be necessary and pins or screws inserted to join and stabilize the fractured bone.
Prognosis for simple fracture in cats is good and most cats will recover with treatment.
Recovery of Simple Fractures in Cats
Usually, cats with simple fractures are sent home after treatment. Your cat should be kept quiet and activity minimized. Painkillers and sedation may be used as prescribed by your vet.
If your cat's fracture was treated with a cast or splint to immobilize the fracture you will need to ensure that the cast is kept clean and dry and possibly changed if needed. Also, it is important to check the cast for signs of swelling or chaffing that could indicate the cast is too tight or too loose. You should seek veterinarian care to rectify this, especially if swelling occurs, as lack of circulation can result in a serious condition.
If surgery was needed to repair the fracture you will need to follow up with our veterinarian to have suture or staples removed. Also monitor your pet for signs of postoperative infection or complications.
Follow-up x-rays to ensure healing may be conducted when your cat has recovered. If appropriate, diet may need to be changed where malnourishment or metabolic disorder is present to ensure strong, healthy bones in your pet.
Simple Fractures Questions and Advice from Veterinary Professionals
Dottie
German Shepherd
9 Years
0 found helpful
Leg bleeding at the site where she got acl surgery 6 months ago. Doesn't seem to bother her but she licks it. Do we go back to the surgeon who did her surgery?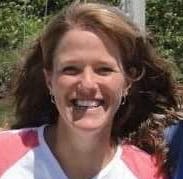 862
Recommendations
Without seeing Dottie, I'm not sure what might be happening, whether the bleeding is related somehow to the surgery, or unrelated. Dottie should be seen by a veterinarian, but I'm not sure that you need to go back to the surgeon, as your veterinarian can assess what is going on and recommend any treatments that may be necessary. If there is a complication with the surgery, they may refer you back to the surgeon. I hope that everything goes well for her.
Add a comment to Dottie's experience
Was this experience helpful?
Jiminy
ginger
2 Years
0 found helpful
Has Symptoms
fracture l3 back legs cannot hold
My boy - cat, has a vertebrae fracture l3. he is in cage rest for 4 weeks! How do i know if he is improving? Is there anything i can look fir each week? Its only been one week and ge is trying to stand up rather than only lying doen is this normal? Thank you so much im so worried 😟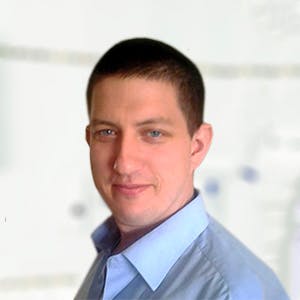 2306
Recommendations
Cage rest is very important, you should ensure that Jiminy continues to have strict cage rest for the remainder of the four week period; progress will be slow but you will notice him moving with more ease and wanting to move more which is normal as be will feel more comfortable and will be wanting to go back to his old activities. But it is important to keep him rested and when your Veterinarian tell you to start giving him activity, it should be slow and measured return to activity. Regards Dr Callum Turner DVM
Add a comment to Jiminy's experience
Was this experience helpful?
Bissi
mixed
3 Years
0 found helpful
We feed a feral cat. It disappeared for a few days and showed up with a limp and bump on the leg. We took her to the vet and he showed us a compound displaced fracture of her back tibia. Although there is a displaced fracture at each side and each bone of the tibia, I could only feel one callus. She was not putting any weight on her leg the day we took her (barely touching the ground), but she was limping and maybe putting a minimal amount of weight on that leg the day before that. When we took her she was crouching in the cage, and she went around a few times, she also resisted well when we tried to move her to another cage, seemingly with all legs. The fracture seemed quite severe on the radio so I'm surprized she would walk at all, and found it odd. Is it possible? Can I have your opinion?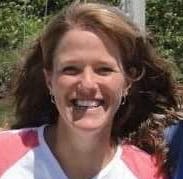 862
Recommendations
Thank you for your email. I agree, it is surprising that Bissi would be able to walk at all, but feral cats are survivors, and tend to hide pain very well as a defense mechanism. It would be hard to treat that fracture with her living freely outside - you should talk to your veterinarian about options, as casting the leg would not allow her to live outside. Surgery might be possible, or at the very least try to give her some pain medications in her food when you feed her. Your veterinarian will be able to direct you to the best alternative given her situation. I hope that Bissi is okay.
Add a comment to Bissi's experience
Was this experience helpful?
Binx
Unknown
1 Year
0 found helpful
My cat Binx came home last night and was limping. He doesn't seem to put much pressure on his right paw. He was able to jump on my bed and didn't seem to be in much pain, but did meow a little when I helped him down. He eats a little and has used the cat box to urinate. He has let me touch his paw, but yet when he walks he limps and no pressure on it.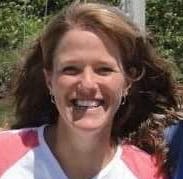 862
Recommendations
Thank you for your question. If Binx was outside, one can only guess what may have happened to him. Since he isn't putting weight on the leg, it would be a good idea to have him examined by your veterinarian. he may have a dislocation or fracture that needs to be treated, and if he has a strain or a sprain he would benefit from pain medication or anti-inflammatory medication as well.
Add a comment to Binx's experience
Was this experience helpful?
Rayen
Russian Blue
1 Month
0 found helpful
Hi I found a kitten in my road. Could possibly be a month old. I think he could've been knocked by a car and his hip is injured but he foot also hangs a bit. He would walk slightly on it for 2 steps and then have it up in the air. I really want to keep this kitten and I honestly hope it's not something serious and it can be fixed. Could it be broken? And would amputation be an option?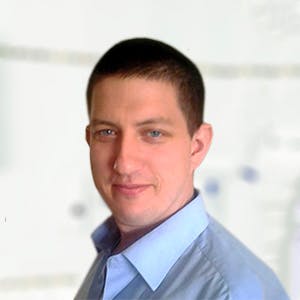 2306
Recommendations
Without examining Rayen, we cannot know the severity of any injury; but if the leg is broken or in a bad way amputation is an option which cats do generally respond well too (owners are often more traumatised than their pets who just seem to get on with it). Take Rayen into a veterinary clinic or charity clinic for an examination to see what they think. Regards Dr Callum Turner DVM
Add a comment to Rayen's experience
Was this experience helpful?
Luci
Manx
9 Years
0 found helpful
Last night my cat got out in a new neighborhood and went missing for nearly an hour and when I found her she was bleeding from the nose. The bridge of her nose is swollen and it appears it's only her right nostril bleeding, which has stopped now. She isn't yowling or being aggressive, she's just really calm and napping in secluded places. She is wheezing a little bit and won't let me touch her nose which still has old blood on it. While it was still bleeding She kept sneezing. She was licking it a lot earlier but it's much less often now. Her breathing is fine but almost feels labored, like the blood is blocking the nostril? She hasn't eaten, or she's tried to eat a little but has urinated in her litter box. Is her nose broken? Is she in shock? Please help!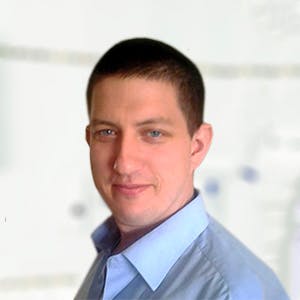 2306
Recommendations
Without examining Luci I cannot say whether or not her nose is broken, the breathing difficulty is most likely due to the bleeding in the nose; you should have her nose checked by your Veterinarian to determine if at least pain relief is required or not. Until your visit your Veterinarian place an ice cube in a towel and place it just above the swelling to help off relief but this is something that needs to be checked out. Regards Dr Callum Turner DVM
Add a comment to Luci's experience
Was this experience helpful?
Joey
Maine Coon
2 Years
0 found helpful
Approxamately how long would it take a fracture to heal on his elbow on a 2 year old cat? He has been restricted to cage rest. Also would he be able to walk normally thereafter or is there something i can do to help him through? Thanks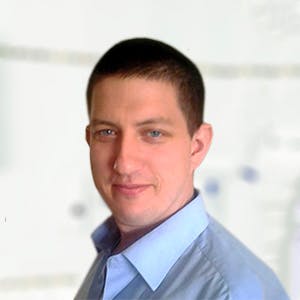 2306
Recommendations
It really depends on the type and severity of the fracture, an incomplete fracture may take around four to six weeks but a more severe fracture may require longer and may also require surgery to stabilise the fracture; without examining Joey and seeing an x-ray I cannot say specifically how long the healing time will be or the long term effect on his gait. Regards Dr Callum Turner DVM
Add a comment to Joey's experience
Was this experience helpful?
Leo
Maine Coon
3 Years
0 found helpful
Has Symptoms
Not bearing weight on front leg
My cat who is three years old and an outside cat came home a couple of days ago with scratches inside his ears with the fur missing and bleeding. I noticed he is also not bearing weight on one of his front paws. He is eating and drinking well. Just seems more lethargic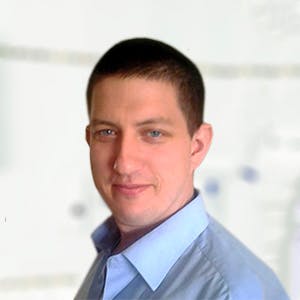 2306
Recommendations
It is possible that Leo got into a fight which may explain his leg pain and scratches to his ears; give him some rest and bathe his ears with a dilute antiseptic as well as giving him a general bath and keeping him indoors for a week or so. Keep a close eye on him, but if you have concerns you should have your Veterinarian check him over. Regards Dr Callum Turner DVM
Add a comment to Leo's experience
Was this experience helpful?
Blu
tabby
1month 5days
0 found helpful
Has Symptoms
Swelling and pain when touching
My kitty's right leg has got injured and the inner thigh is swollen and got blue in colour. She's 1 month 5 days old and weak as she's didn't had enough of her mother's milk. I just hope it's not a serious fracture!😓😟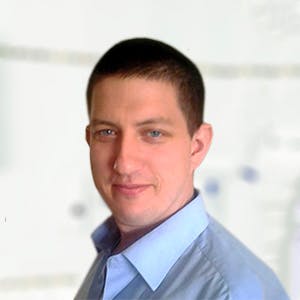 2306
Recommendations
Without examining the limb I cannot say if there is a fracture or a soft tissue injury, if there is a lot of swelling and the skin appears blue I would highly recommend you visit your Veterinarian for an examination to be on the safe side given the weakness and the age. Regards Dr Callum Turner DVM
Add a comment to Blu's experience
Was this experience helpful?
Simba
Siberian
7 Years
0 found helpful
My cat is limping and has a swollen right front paw. What should I do? He still purrs and eats and will pull back his paw when we touch it. His paw also feels a bit warmer than the other paw.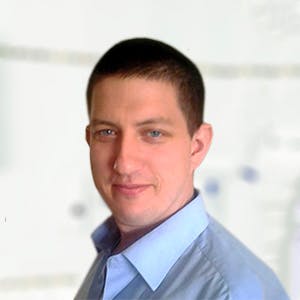 2306
Recommendations
It is difficult to say what the specific cause of the swelling is; it may be a simple sprain, dislocation, foreign body, infection, insect bite or cancer. Without examining Simba I cannot say what exactly is happening; bathe the paw and place Simba in a cat carrier to restrict movement. If there is no improvement or it is very swollen you should take a trip to your Veterinarian for an examination. Regards Dr Callum Turner DVM
Add a comment to Simba's experience
Was this experience helpful?