Simple Fractures in Cats
Written By hannah hollinger
Published: 11/25/2016
Updated: 09/15/2021
Veterinary reviewed by Dr. Linda Simon, MVB MRCVS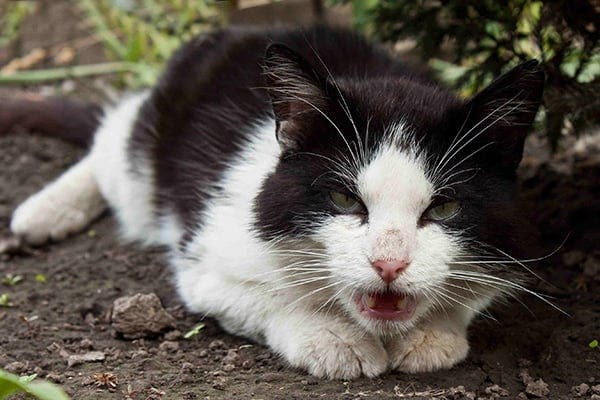 What are Simple Fractures?
Simple fractures are often seen in cats as they tend to be the result of low-grade trauma such as falls or accidently being stepped on, which are incidents frequently occurring to cats. The most common fractures seen in cats as a result of accidents and falls are leg, pelvis and tail fractures. Simple fractures tend to be seen more frequently in young, active cats that are still growing and are not yet familiar with their limits (may fall trying to jump a distance they can not safely span) and whose bones have not fully developed. However, fractures are also commonly seen in senior cats who have brittle bones or in malnourished animals whose bodies lack the minerals needed to produce strong bones. If you suspect your cat may have fractured a bone you should consult your veterinarian right away. Care should be taken in transporting your injured pet so as not to cause further pain, stress or displacement of the fracture.
A simple fracture occurs when there is a break in a bone with no displacement of the bone fragments. In addition, in order for a break to be considered a simple fracture there should only be two pieces of bone. That is, the bone should not be broken in more than one place. 
Simple Fractures Average Cost
From 270 quotes ranging from $500 - $1,000
Get a free pet insurance quote in less than 60 seconds!
Easily compare quotes from the most trusted pet insurance companies in the United States.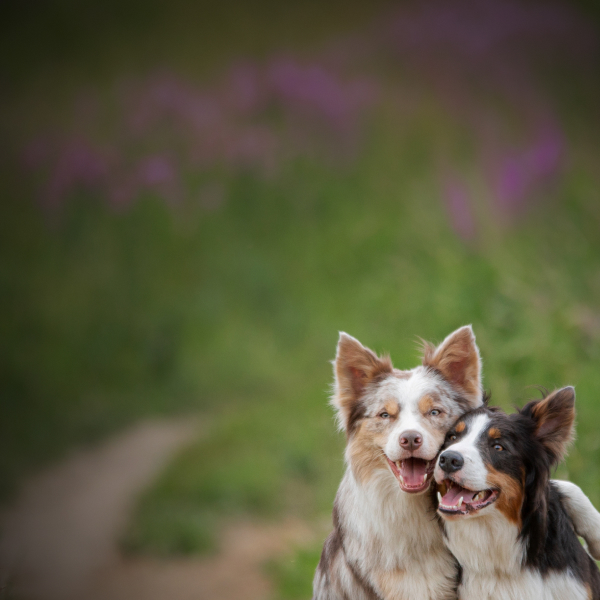 Symptoms of Simple Fractures in Cats
A simple fracture occurs when there is no displacement of the broken bone. Although this is not as serious as breaks where there is displacement, multiple bone fragments, or bones protruding through the skin, your cat will still experience significant symptoms including:
Inability to bear weight on the affected limb(s)
Lameness resulting in an abnormal gait 
Swelling near site of fracture
Pain response (cat may vocalize distress)
Rapid breathing and possibly shock
Lameness occurs because a broken bone cannot tolerate the normal compression (act of gravity on bone when bearing weight) and traction (pulling on bone from muscle attachment) required for normal movement and weight bearing.
Causes of Simple Fractures in Cats
Most simple fractures in cats are caused by trauma such as
Falls
Abuse
Household accidents
Motor vehicle accidents
In some instances, fractures can occur from minimal stress and normal use due to weakness from cancerous tumors present in the bone or a metabolic disorder that leaches calcium from bones.
Other factors that predispose a cat to fractured bones include:
Young cats with still developing bones
Old cats with brittle bones
Malnourished cats with weak bones
Obese cats with added stress on bones
Hairline fractures tend to occur near the middle of long bones where leverage applied has the most chance of causing injury due to the inherent structural weakness of long bones.
Diagnosis of Simple Fractures in Cats
Your veterinarian will conduct a complete physical exam to determine the location of pain and swelling and the presence of lameness. They will also need a complete history including the cat's age and any medical conditions that may have contributed to the simple fracture. Any unusual activities or incidents your pet may have been involved in should be communicated to your veterinarian if the incident causing the break is not known. 
Your vet will order x rays of the affected area. It may be necessary to sedate your pet in order to immobilize them and take accurate x rays. X-rays of both injured and uninjured sides of your cat may be taken for comparison.
Your veterinarian will examine the x rays for signs of a simple fracture and to determine the exact location, type and severity. Fractures can be complete, when the break goes all the way through the bone, or incomplete, which is when the bone is only fractured part way through. The severity and location of the fracture is important to diagnose as treatment depends on accurate understanding of the injury.
If history or symptoms are present that indicate cancer or if a metabolic disorder may be a contributing factors to the fracture, tests to determine their presence may be ordered.
Treatment of Simple Fractures in Cats
Your veterinarian will administer pain killers or sedation and provide supportive care for your cat as required.
Some fractures are treated with casts or splints to immobilize the fracture. Modern splints tend to be made from fiberglass, but plaster, wood or metal may be used. If there is minimal displacement and the fracture is stable, it is possible that simple cage rest to minimize movement and allow the fracture to heal may be prescribed.
Depending on the severity and location of the fracture, surgery may be necessary and pins or screws inserted to join and stabilize the fractured bone. 
Prognosis for simple fractures in cats is good and most cats will recover with treatment.
Worried about the cost of treating your pet's symptoms?
Pet Insurance covers the cost of many common pet health conditions. Prepare for the unexpected by getting a quote from top pet insurance providers.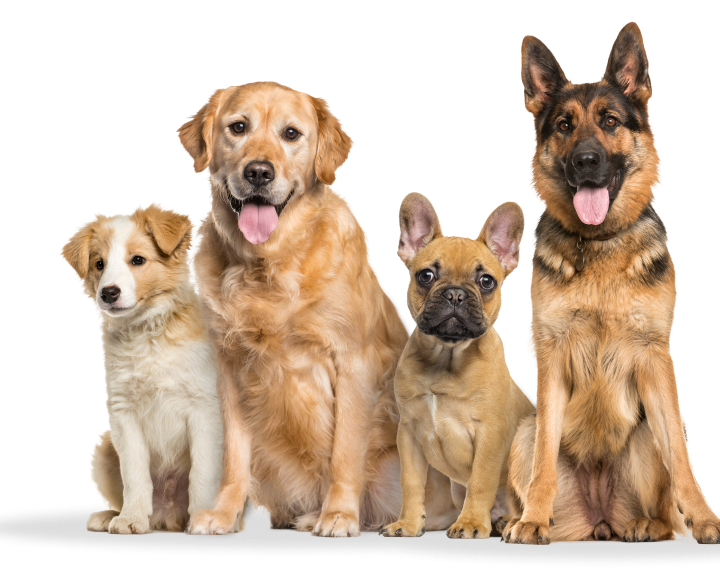 Recovery of Simple Fractures in Cats
Usually, cats with simple fractures are sent home after treatment. Your cat should be kept quiet and activity minimized. Painkillers and sedation may be used as prescribed by your vet.
If your cat's fracture was treated with a cast or splint to immobilize the fracture you will need to ensure that the cast is kept clean and dry and possibly changed if needed. Also, it is important to check the cast for signs of swelling or chafing that could indicate the cast is too tight or too loose. You should seek veterinarian care to rectify this, especially if swelling occurs, as lack of circulation can result in a serious condition. 
If surgery was needed to repair the fracture you will need to follow up with your veterinarian to have sutures or staples removed. Also monitor your pet for signs of postoperative infection or complications.
Follow-up x-rays to ensure healing may be conducted when your cat has recovered. If appropriate, diet may need to be changed where malnourishment or metabolic disorder is present, to ensure strong, healthy bones in your pet.
Simple Fractures Average Cost
From 270 quotes ranging from $500 - $1,000
Top
Simple Fractures Questions and Advice from Veterinary Professionals
Cat
Lily
3 Years
11 found this helpful
11 found this helpful
I found a stray cat with injured hind leg, took her to vet who confirmed several tarsal bones were fractured. Since the injury was at least a couple of weeks old & the fracture had already started to heal, the vet didn't feel that either surgery or splinting the leg was needed. She recommended that the cat be confined & x-ray the leg again in a month to see how it's healing. My main concern is that when I run my hand down the cat's leg, I can feel the end of one of the fractured bones. Will the bone rejoin as it heals or is it possible the cat will end up with a "nonfused" bone?
Was this question and answer helpful?
tabby
Spaghetti O
5 Months
6 found this helpful
6 found this helpful
My pet has the following symptoms:
Last night my cat got out he's around months old. When I tried calling him in he didn't come at first which wasn't normal a little later after the second attempt failed I walked out the front door and found him hunched up in the corner I picked him up and he screamed so I carried him threw the house sitting on my iPad. After putting him down I could really tell something was wrong he didn't want to move but he managed to jump on a 5 gallon bucket and barely made it to the chair. I tried looking at his back but before I could even touch the area he cried in pain he won't eat or drink water. And his tail keeps twitching he still has movement in this legs but it's causing major discomfort. I know taking him to the vet is the only way to find out what's wrong with him but that's not a option right now I'm flat broke. Is there anything I can give him for pain or anything I could do to relieve his pain from home. My kids are going to be devastated when they wake up 😭😭 is there any places that are free I can take him
Do not give any human over the counter anti inflammatories as they are toxic to cats (or may cause unnecessary bleeding in trauma cases), you should visit a Veterinarian regardless of cost and there are many low cost clinics and charity clinics open to people on low incomes but I don't know which city or country you live in so I cannot advise anywhere specific. Regards Dr Callum Turner DVM
Aug. 17, 2018
Was this question and answer helpful?
Simple Fractures Average Cost
From 270 quotes ranging from $500 - $1,000
Get a free pet insurance quote in less than 60 seconds!
Easily compare quotes from the most trusted pet insurance companies in the United States.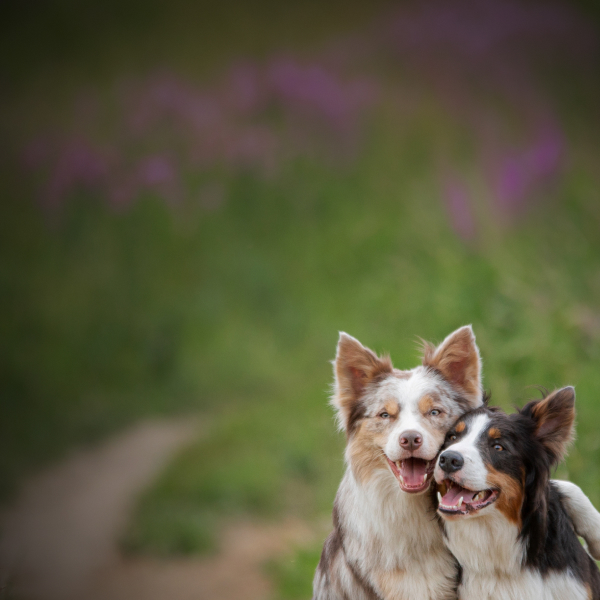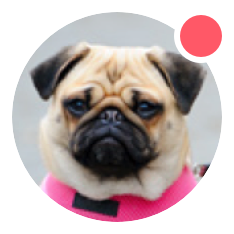 Need pet insurance?