What are Simple Fractures?
Simple fractures are often seen in cats as they tend to be the result of low-grade trauma such as falls or accidently being stepped on, which are incidents frequently occurring to cats. The most common fractures seen in cats as a result of accidents and falls are leg, pelvis and tail fractures. Simple fractures tend to be seen more frequently in young, active cats that are still growing and are not yet familiar with their limits (may fall trying to jump a distance they can not safely span) and whose bones have not fully developed. However, fractures are also commonly seen in senior cats who have brittle bones or in malnourished animals whose bodies lack the minerals needed to produce strong bones. If you suspect your cat may have fractured a bone you should consult your veterinarian. Care should be taken in transporting your injured pet so as not to cause further pain, stress or displacement of the fracture.
A simple fracture occurs when there is a break in a bone with no displacement of the bone fragments. In addition, in order for a break to be considered a simple fracture there should only be two pieces of bone. That is, the bone should not be broken in more than one place.
Symptoms of Simple Fractures in Cats
A simple fracture occurs when there is no displacement of the broken bone. Although this is not as serious as breaks where there is displacement, multiple bone fragments, or bones protruding from through the skin, your cat will still experience significant symptoms including:
Inability to bear weight on the affected limb(s)
Lameness resulting in an abnormal gait
Swelling near site of fracture
Pain response (cat may vocalize distress)
Rapid breathing and possibly shock
Lameness occurs because a broken bone cannot tolerate the normal compression (act of gravity on bone when bearing weight) and traction (pulling on bone from muscle attachment) required for normal movement and weight bearing.
Causes of Simple Fractures in Cats
Most simple fractures in cats are caused by trauma such as
Falls
Abuse
Household accidents
Motor vehicle accidents
In some instances, fractures can occur from minimal stress and normal use due to weakness from cancerous tumors present in the bone or a metabolic disorder that leaches calcium from bones.
Other factors that predispose a cat to fractured bones include:
Young cats with still developing bones
Old cats with brittle bones
Malnourished cats with weak bones
Obese cats with added stress on bones
Hairline fractures tend to occur near the middle of long bones where leverage applied has the most chance of causing injury due to the inherent structural weakness of long bones.
Diagnosis of Simple Fractures in Cats
Your veterinarian will conduct a complete physical exam to determine location of pain and swelling and the presence of lameness. They will also need a complete history including the cat's age and any medical conditions that may have contributed to simple fracture. Any unusual activities or incidents your pet may have been involved in should be communicated to your veterinarian if the incident causing the break is not known.
Your vet will order x rays of the affected area. It may be necessary to sedate your pet in order to immobilize it and take accurate x rays. X-rays of both injured and uninjured sides of your cat may be taken for comparison.
Your veterinarian will examine the x rays for signs of simple fracture and to determine exact location, type and severity. Fractures can be complete, when the break goes all the way through the bone, or incomplete, which is when the bone is only fractured part way through. The severity and location of the fracture is important to diagnose as treatment depends on accurate understanding of the injury.
If history or symptoms are present that indicate cancer or metabolic disorder may be a contributing factors to the fracture, tests to determine their presence may be ordered.
Treatment of Simple Fractures in Cats
Your veterinarian will administer pain killers or sedation and provide supportive care for your cat as required.
Most fractures are treated with casts or splints to immobilize the fracture. Modern splints tend to be made from fiberglass, but plaster, wood or metal may be used. If there is minimal displacement and the fracture is stable, it is possible that simple cage rest to minimize movement and allow the fracture to heal may be prescribed.
Depending on the severity and location of the fracture, surgery may be necessary and pins or screws inserted to join and stabilize the fractured bone.
Prognosis for simple fracture in cats is good and most cats will recover with treatment.
Recovery of Simple Fractures in Cats
Usually, cats with simple fractures are sent home after treatment. Your cat should be kept quiet and activity minimized. Painkillers and sedation may be used as prescribed by your vet.
If your cat's fracture was treated with a cast or splint to immobilize the fracture you will need to ensure that the cast is kept clean and dry and possibly changed if needed. Also, it is important to check the cast for signs of swelling or chaffing that could indicate the cast is too tight or too loose. You should seek veterinarian care to rectify this, especially if swelling occurs, as lack of circulation can result in a serious condition.
If surgery was needed to repair the fracture you will need to follow up with our veterinarian to have suture or staples removed. Also monitor your pet for signs of postoperative infection or complications.
Follow-up x-rays to ensure healing may be conducted when your cat has recovered. If appropriate, diet may need to be changed where malnourishment or metabolic disorder is present to ensure strong, healthy bones in your pet.
Simple Fractures Questions and Advice from Veterinary Professionals
Finn
domestic short hair
3 Months
0 found helpful
Has Symptoms
Involuntary muscle spasms
My cat 3 1/2 weeks ago was hit by a car and fractured his hip in 2 places but had less than 50% movement and was deemed okay by a surgeon to heal on his own. He has been contained in 1 room with minimal movement. It is his 3rd week of healing and I have noticed a lot in involuntary muscle spasms in his tail, ear, and spine. Not sure what it is but he seems to be bothered by it.
My cat Peppy was playing outside when I let him in he was limping . I looked at his leg and foot and everything seemed normal. About an hour later his foot was extremely swollen. Is it possible it is broken? If so what can I do to help him? I can't afford a vet
Add a comment to Finn's experience
Was this experience helpful?
Kieoki
Pixie bob
3 Years
1 found helpful
Hello, my cat jumped out of my arms and obtained a carpal bone fracture... Literally just the tip of the bone has broken.. All support is still in tact. My vet stated to just let it heal, no stability wrap or sx. I just want to know your thoughts on treatment for this kind of injury
Add a comment to Kieoki's experience
Was this experience helpful?
Timmy
dsh
4 Months
0 found helpful
My cat jumped from my bed, hes 4 months old. He ended up fracturing his growth plate ( tarsal fracture ) . The vet suggested i keep him in a kennel for 2 weeks. Its fairly big! He has room, but hes my baby and i feel like im torturing him by not letting him roam AT ALL! Am i torturing him? Or is it best and for his own good. Hes so used to sleeping with me as am i!
Hi Timmy's owner. Is he alright now? I've just had the same thing happen and am going through absolute hell. Just got this new kitten who I am totally in love with and due to falling out of a tree she has a fractured leg and has to be kept in a cage for at least two weeks. Its killing me, I can't bear to hear her crying. Ive put her in the spare room so she can't see me and she sits there all the time waiting for me to go and see her. The vet told me not to take her out of the cage but I feel she will be psychologically damaged if I don't! Is your kitty OK now and how long did it take, is he OK in his spirit? I'm afraid of my Princess Contessa losing her lovely trusting nature. very kind regards, Lea.
My 3 month old kitten also broke his growth plate. The vet recommended 4-6 weeks in a crate. I've been taking him out for 15 mins three times a day (morning, evening, and before bed). It's been 2 weeks so far and he's doing great. No limping at all, but he turns his leg slightly outward when sitting (likely to minimize pressure on the leg). He acts completely normal otherwise, which almost makes it harder to crate him for this long. We'll see how he's doing after 3 weeks— maybe I'll just confine him to the bedroom for the 4th week if his weird sitting posture goes away.
Add a comment to Timmy's experience
Was this experience helpful?
Sophia
DOMESTIC
2 Years
0 found helpful
Has Symptoms
she is restricted to a cage
My little furbaby had a major operation on her femur . They put in screws and stuff. I took her to have her stitches removed and the doctors tells us that the screws are off and she may need another operation next week. can I leave her to heal on her own?the doctor said if the op is not successful then we need to amputate the leg.
Add a comment to Sophia's experience
Was this experience helpful?
Speck
American Shorthaired Tortie
8 Months
1 found helpful
My 8 month old kitten got her toe stuck in a drawer and either dislocated or fractured her non weight baring toe. I took her to the vet and they said to just let it heal, that they didn't really need to X-ray because we would be doing the same treatment. They didn't cast but gave her antibiotics and a painkiller. They said to have her rest. It's been a week, and I know it's early, but it is still swollen and I am just worried that we didn't get the X-ray, that it is going to mess her feet up. Is this normal or should I take her back to the vet? She is eating normally and acting normal, but won't put much weight on that foot.
Add a comment to Speck's experience
Was this experience helpful?
Barnes
balinese mix
3 Years
0 found helpful
Has Symptoms
depression, does not jump
My cat Barnes broke his elbow and needed surgery and a metal plate with pins to repair. I had to crate him for 8 weeks. Was terrible but we had to. I would let him out at nights and he would still jump and try to be a normal cat. I brought him back for his 8 week follow up in October 2019, and the doctor said he healed fine, but may always have a little limp and may develop athritis later in life (he is 3). Since then he has not jumped on anything. He restricts himself to two rooms in the house, has only gone up and down stairs 4 times in the past 5 months. He doesnt greet me at the door, doesn't follow me around anymore and hides from my husband (who he was always skittish around).

I asked the vet for a pain medication which we tried for three days and we give him a joint supplement. The anti inflammatory seemed to help him a little but i was told it is not a long term solution. I dont know if he is in pain every day or is depressed or a little of both. Has anybody had similar experiences? I am so sad he is not himself.
Add a comment to Barnes's experience
Was this experience helpful?
Little Doll
White feline
5 Years
1 found helpful
My cat was attacked by my dog tonight while we were away. They grew up together so this was a shock. Fur Missing and only one small puncture type wound. We took her to our emergency vet and he just felt of her, said he couldn't feel any fractures, took her temp and checked her mouth. Said she's be okay just sore and painful. Didn't prescribe any pain meds and sent us home. The cat is not acting right and will only walk a few steps. I'm very upset and concerned because she is acting so scary and not herself.
Add a comment to Little Doll's experience
Was this experience helpful?
Bella
Tuxedo
6 Years
0 found helpful
Has Symptoms
symptoms: those i outlined already
Cat was caught in a garage door while it was closing hours ago. Is now irritable and violent when closely approached, but has no noticeable limp and can still lunge onto higher platforms just fine. Basically I have a simple question: is it possible for the problem to be serious, as in critically requiring veterinary attention, without the presence of a limp or any apparent locomotive retardation?
Some further info: Bella prefers to rest a lot since the incident and part of one of one of her hind legs feels fattier than usual. Swelling I guess. A benign bruise you think, or something more? Thanks.
Add a comment to Bella's experience
Was this experience helpful?
Lemmy
Longhaired
15 Years
0 found helpful
I have a senior cat who likes to laze about in the front yard. Two days ago he came into the house and I noticed him limping. I noticed that his left paw was quite floppy and he wouldnt put any weight on it. He would not eat or drink for first day, did not get up to urinate. We let him rest. Second day he got his appetite back and toilet functions back. His movement is limited, still resting , but he is still hopping around with a lame paw. Can a broken paw heal itself. Really dont want to have to pay exorbitent vet fees or be told to put him down as he is quite old. Not sure if injury was sustained by jumping or suspect it may be from an attack by passing dog being walked but did not see it happen :-/
Add a comment to Lemmy's experience
Was this experience helpful?
Lumos
Unknown
4 Months
0 found helpful
Me and my 4 month old kitten love horse playing. A few days ago now he fell off the bed (which is 3 feet off the ground) and broke his left femur. The following day I took him to the vet and the vet said there was nothing he could do for him at all. And to let it heal on it's own. My kitten hardly eats now and is always in pain. He does purr a lot when I'm next to him. What else does he need. The fracture is a simple well as well as I have felt I am no vet but I know the basics of first aid for a broken bone for I have used paper mâché on several dogs as a cast and it helped the animal minor until I took him to the vet.
Add a comment to Lumos's experience
Was this experience helpful?
Lucifer
Domestic longhair
2 Years
0 found helpful
My 2 yr old male cat Lucifer was injured at home, accidentally shut in bathroom door by someone not paying attention. He ended up having a broken left femur. DVM recommended a FHO surgery for repair. I followed all pre-OP instructions 100%. He had been crated since the injury approx 4 days prior to surgery. He goes in for surgery today, I get a call that he had been under for 10 mins when his heart stopped, staff had been performing CPR for over 10 minutes. Attempting to be realistic, I gave the OK to let my dear Luce pass away. I'm beating myself up wondering what I could've done differently. The vet and I discussed the possibility of him having a PTE, secondary to his traumatic injury. Has anyone else had this experience? I just need to know for my own sanity.....
wow that is horrible to hear i am so sorry for your loss. Given what you have said I think you probably did the right thing. I am so sorry.
Add a comment to Lucifer's experience
Was this experience helpful?
Tae
Domestic short
10 Months
0 found helpful
My cat felled 16 stories and broke his left foot. He is 9 months old now. He has been eating a splint for over a month but had to be replaced constantly since he kept taking it off. I took him back for x-rays and the doctor told he there was sign of healing but he had a completely displaced racial fracture. It had very difficult since he is very energetic and moves around a lot, I have been trying to restrict him and put him in a large size crate with his food, water and liter box. I can't watch him all the time so he spends a lot of time by himself, I care home and found the splint off a couple of times. He will need to wear it for 4 more weeks which totally sucks.
Add a comment to Tae's experience
Was this experience helpful?
spot
Shorthair
17 Years
1 found helpful
My 17 year old cat seems to have a broken metatasus on her left hind leg. She's mostly indoor cat who has access to our good sized enclosed backyard. Shes alittle chubby but other then that she's a fairly active healthy cat. We don't know how it happened. Found her sleeping in her fav closet 1 night and came out limping when we shook her food bag. It seems like a clean break as it moves fairly freely and depending on how she sits or lays sometimes its pretty crooked. Other then holding leg up when walking, she seems in great spririts. Still purrs loudly when pet, still eating and drinking just fine and uses the litter box we put next to her bed in the closet just fine (she had used the backyard for many years instead of litter). We took her to our vet who agreed its broke (hadnt done xrays) and she suggested at her age amputation would be better then pins and rods and cheaper. Problem is it's still ballparked @ $700-$1200 for amputation. We cannot afford that, especially for a 17 yr old cat (although very loved from the day we birthed her). The vet was almost pushy persistent that putting her down wasn't what we should do because shes otherwise a healthy cat. I explained a thousand dollars is not something I can spend on a 17 yr old cat. We aren't wealthy. She was insistent. We finely left telling her since she seems to be handling it so well, we're going to make her safe and comfortable at home and hope the leg will "heal" gimpy/painless since the other options are amputation or put down. 2 days later shes still doing well. Unless hiding it very well, shes not in pain, still purrs when pet, still uses litter box, eats and drinks and mostly sleeps in her bed which isnt unusual for her prior, although alittle sleeping outside in planters as well before the injury. Is it possible she can atleast heal enough to be relativly pain free? And what signs should I watch for to determine any pain? Shes a very people person cat and still enjoys sitting on my wifes lap at night even w the leg broken. She even hoped down from the couch and limped to her fav bed in the living room while there last night. The vet gave a us liquid buprenex for pain twice a day as needed. We've been doing once a day because we don't see major signs of distress. At that dose we have enough buprenex for @ 3 weeks. Thank you for your advice in advance. Animal lover, just cannot swing a 1000, not an option.
Sorry for late response. We figured we'd make her comfortable for a few days and probably put her down. 1 year later she's still happy healthy active 17 yr old cat with a very broken leg/foot that seems to have healed crooked almost in two pieces (no connection). It looks bad, but she doesn't seem to be in any pain at all, very social and in and around the house and yard napping. Jumps up on beds/couches all day, lays with and loves our young kids etc. We feel very lucky.
! yr later shes doing great! Leg seems to have "healed" very crooked/broken still, seems almost healed in 2 pieces. Shes all over the place active limping, no pain, loving and social and active as always. We feel very lucky its worked out.
How did your cat do? I'm in same situation
Add a comment to spot's experience
Was this experience helpful?
Lily
Cat
3 Years
0 found helpful
I found a stray cat with injured hind leg, took her to vet who confirmed several tarsal bones were fractured. Since the injury was at least a couple of weeks old & the fracture had already started to heal, the vet didn't feel that either surgery or splinting the leg was needed. She recommended that the cat be confined & x-ray the leg again in a month to see how it's healing. My main concern is that when I run my hand down the cat's leg, I can feel the end of one of the fractured bones. Will the bone rejoin as it heals or is it possible the cat will end up with a "nonfused" bone?
Add a comment to Lily's experience
Was this experience helpful?
Spaghetti O
tabby
5 Months
0 found helpful
Last night my cat got out he's around months old. When I tried calling him in he didn't come at first which wasn't normal a little later after the second attempt failed I walked out the front door and found him hunched up in the corner I picked him up and he screamed so I carried him threw the house sitting on my iPad. After putting him down I could really tell something was wrong he didn't want to move but he managed to jump on a 5 gallon bucket and barely made it to the chair. I tried looking at his back but before I could even touch the area he cried in pain he won't eat or drink water. And his tail keeps twitching he still has movement in this legs but it's causing major discomfort. I know taking him to the vet is the only way to find out what's wrong with him but that's not a option right now I'm flat broke. Is there anything I can give him for pain or anything I could do to relieve his pain from home. My kids are going to be devastated when they wake up 😭😭 is there any places that are free I can take him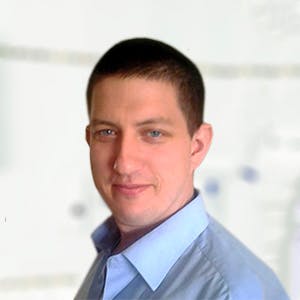 3320
Recommendations
Do not give any human over the counter anti inflammatories as they are toxic to cats (or may cause unnecessary bleeding in trauma cases), you should visit a Veterinarian regardless of cost and there are many low cost clinics and charity clinics open to people on low incomes but I don't know which city or country you live in so I cannot advise anywhere specific. Regards Dr Callum Turner DVM
Add a comment to Spaghetti O's experience
Was this experience helpful?
Zed
Maine Coo
1 Year
0 found helpful
Hello doctor! My cat had a hip surgery...it was broken due to an accident....my question is: How long will it take to heal and recover....My cat is a one year old male maine coon

Thank you
AHMAD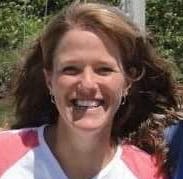 Dr. Michele King, DVM
Dr. Michele King DVM
1611
Recommendations
Without knowing what type of surgery Zed had, I don't have any way of knowing how long it will take for him to recover, unfortunately. That is a great question to ask his surgeon, as they know what was broken, how it was repaired, and what to expect. It is very reasonable for you to ask that question of your veterinarian so that you know what to expect.
Add a comment to Zed's experience
Was this experience helpful?
Leo
Maine Coon
11 Months
0 found helpful
My Leo had surgery two days ago (he has two broken legs and a fractured hip) he had surgery and had to have 2 small pins and one large pin put into his legs. He cannot stand yet and kind of drags himself around. What are his limitations after a surgery like this? Are there certain activities should limit him from? When should I expect him to stand and/or walk again? Also I can see the pin they put in and it looks like it's uncomfortable and poking up under his skin. Is this normal?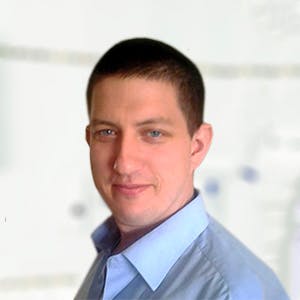 3320
Recommendations
Without examining Leo and seeing the x-rays and exact positioning of the pins I cannot give you any specific information; however you should be restricting Leo's movement by placing him in a cat carrier or crate so she doesn't move around. There is no set time frame for standing and walking since I don't know the specifics of the injury or if there are signs of spinal injury, deep pain sensation etc… Sometimes you can feel the end of a pin under the skin, but it shouldn't protrude too much, bring it up with your Veterinarian at the follow up visit. Regards Dr Callum Turner DVM
Add a comment to Leo's experience
Was this experience helpful?
Tiger
Cat
12 Months
0 found helpful
My cat had fight and his rear joint was attacked due to which swelling and abnormal gait was observed. Although the abcesess was removed he still limps and has swelling near the joint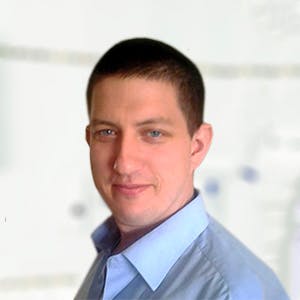 3320
Recommendations
Without examining Tiger I cannot determine whether the swelling is from the injury, removal of the abscess or another cause; if the swelling is still present and the gait is still affected you should return to your Veterinarian for an examination to determine if any further treatment is required. Regards Dr Callum Turner DVM
Add a comment to Tiger's experience
Was this experience helpful?
Princess
Domestic long hair
9 Months
0 found helpful
My 9 month old kitten broke her paw a week ago and I took her to my veterinarian and they put a cast on her. I'm having trouble making her the least mobile , out of fear she might make one too many jumps and prolong her recovery. She likes following her brothers around, will a little walking affect her recovery? I'm trying my absolute hardest to keep her off her paw, helping her in and out of her litter and on and off the bed. What do you recommend to be the max of her mobility?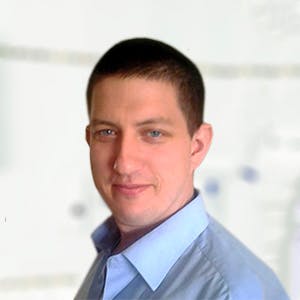 3320
Recommendations
Normally I recommend that cats are placed in a cat carrier, crate or a small room alone to prevent running, jumping or playing which is always more likely in multi cat households. You should restrict movement in the short term for a better long term, although I know you cannot explain this to Princess; remember she may cause further harm to herself by being too active especially having a cast on. Regards Dr Callum Turner DVM
Add a comment to Princess's experience
Was this experience helpful?
Piglet
Calico
3 Months
0 found helpful
Has Symptoms
Breathing Difficulties, Not eari
Breathing Difficulties, Not eating
My kitten got picked up aggressively tonight by a stray dog that was running the streets. She seems okay but she is breathing hard and the leg that was in the dog's mouth is all wet. I can't actually feel any broken bones but she will not put any pressure on the leg. Is it fractured?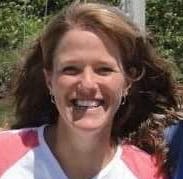 Dr. Michele King, DVM
Dr. Michele King DVM
1611
Recommendations
If Piglet won't put weight on the leg, it might be broken, or she may have a strain or sprain. Dogs can cause significant damage to small kittens. It would be best to have her examined by a veterinarian to make sure that she is okay, and see what treatment she may need.
Add a comment to Piglet's experience
Was this experience helpful?
Lua
Street cat
3 Months
0 found helpful
everything was okay until yesterday, but today she starts to feel pain when she walks but she eats well. she is 3months, like a monkey.

there are no swelling on the part(hurts) which is radius or ulna.

I think there is a problem with ligament or the fine fracture.

please let me know the experienced information, doctor.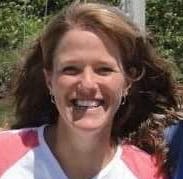 Dr. Michele King, DVM
Dr. Michele King DVM
1611
Recommendations
Without seeing Lua, or knowing more about her history, I can't comment on what might be going on with her. She may have a strain or sprain, a broken bone, an abscess or an infection. It would be best to have her seen by your veterinarian, as they can look at her, determine what might be going on, and get her any treatment that she may need.
Add a comment to Lua's experience
Was this experience helpful?
Nucker
Tabby Cat
2 Years
0 found helpful
My cat Nuckers is not even 2 years old. He is both an indoor and outdoor cat. The past few month's though he seems to be coming home with a lot of wound's and I don't understand what or who is hitting him. A few months ago he came home with his back foot bleeding and his toe nail and pad ripped off. That heald up generally fast. But the past few weeks he can home with scratches to his ears and his face and now he came home to his front leg swollen horrible, he won't put much pressure on it and when he does he crys so loudly. It only seems to be a small wound tho like a small bite but I don't understand what could do that and is it broken or fractured or what should I do what should I look out for.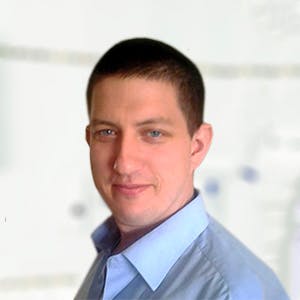 3320
Recommendations
Without examining Nuckers it is difficult to say what is causing these scratches, but being an indoor outdoor cat I would suspect that he may be getting into fights with other cats which is common. Scratches from cats may be easily infected and should be bathed with a dilute antiseptic, I would recommend to keep Nuckers indoors for the time being and treat his wounds; if you are seeing that his limbs are swelling, this may be due to lymph accumulation and you should visit your Veterinarian as soon as possible. Regards Dr Callum Turner DVM
Add a comment to Nucker's experience
Was this experience helpful?
Peepee
Javanese
2 Years
1 found helpful
My cat was limping a few days ago and when we took her to the vet, we found out her hip bone was fractured. The vet told if we kept the cat in cage rest for 2 weeks to 2 months she was very optimistic that the bone would completely heal. I was wondering what could have caused the fracture? my cat is currently 1 year and 8 months old. She is healthy and was very active before the fracture. Could this have been caused by playing with my other cat or maybe it was when she jumped from the top bunk to the lower bunkbed?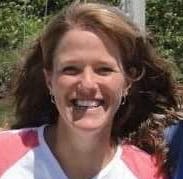 Dr. Michele King, DVM
Dr. Michele King DVM
1611
Recommendations
It would take a fairly significant trauma to break PeePee's hip bone, like a car or an accident. Jumping from the bed or playing with your other cat would not likely cause that kind of injury, unless she has an underlying problem with her bones. I hope that she recovers well.
Thank so much for being helpful. How can i find out whether her bones are in good condition? If it is of any help, her most recent blood test which was taken yesterday was completely prefect.
Add a comment to Peepee's experience
Was this experience helpful?
Dottie
German Shepherd
9 Years
0 found helpful
Leg bleeding at the site where she got acl surgery 6 months ago. Doesn't seem to bother her but she licks it. Do we go back to the surgeon who did her surgery?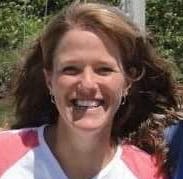 Dr. Michele King, DVM
Dr. Michele King DVM
1611
Recommendations
Without seeing Dottie, I'm not sure what might be happening, whether the bleeding is related somehow to the surgery, or unrelated. Dottie should be seen by a veterinarian, but I'm not sure that you need to go back to the surgeon, as your veterinarian can assess what is going on and recommend any treatments that may be necessary. If there is a complication with the surgery, they may refer you back to the surgeon. I hope that everything goes well for her.
Add a comment to Dottie's experience
Was this experience helpful?
Jiminy
ginger
2 Years
0 found helpful
Has Symptoms
fracture l3 back legs cannot hold
My boy - cat, has a vertebrae fracture l3. he is in cage rest for 4 weeks! How do i know if he is improving? Is there anything i can look fir each week? Its only been one week and ge is trying to stand up rather than only lying doen is this normal? Thank you so much im so worried 😟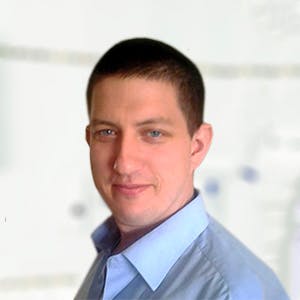 3320
Recommendations
Cage rest is very important, you should ensure that Jiminy continues to have strict cage rest for the remainder of the four week period; progress will be slow but you will notice him moving with more ease and wanting to move more which is normal as be will feel more comfortable and will be wanting to go back to his old activities. But it is important to keep him rested and when your Veterinarian tell you to start giving him activity, it should be slow and measured return to activity. Regards Dr Callum Turner DVM
Add a comment to Jiminy's experience
Was this experience helpful?
Bissi
mixed
3 Years
0 found helpful
We feed a feral cat. It disappeared for a few days and showed up with a limp and bump on the leg. We took her to the vet and he showed us a compound displaced fracture of her back tibia. Although there is a displaced fracture at each side and each bone of the tibia, I could only feel one callus. She was not putting any weight on her leg the day we took her (barely touching the ground), but she was limping and maybe putting a minimal amount of weight on that leg the day before that. When we took her she was crouching in the cage, and she went around a few times, she also resisted well when we tried to move her to another cage, seemingly with all legs. The fracture seemed quite severe on the radio so I'm surprized she would walk at all, and found it odd. Is it possible? Can I have your opinion?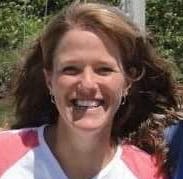 Dr. Michele King, DVM
Dr. Michele King DVM
1611
Recommendations
Thank you for your email. I agree, it is surprising that Bissi would be able to walk at all, but feral cats are survivors, and tend to hide pain very well as a defense mechanism. It would be hard to treat that fracture with her living freely outside - you should talk to your veterinarian about options, as casting the leg would not allow her to live outside. Surgery might be possible, or at the very least try to give her some pain medications in her food when you feed her. Your veterinarian will be able to direct you to the best alternative given her situation. I hope that Bissi is okay.
Add a comment to Bissi's experience
Was this experience helpful?
Binx
Unknown
1 Year
0 found helpful
My cat Binx came home last night and was limping. He doesn't seem to put much pressure on his right paw. He was able to jump on my bed and didn't seem to be in much pain, but did meow a little when I helped him down. He eats a little and has used the cat box to urinate. He has let me touch his paw, but yet when he walks he limps and no pressure on it.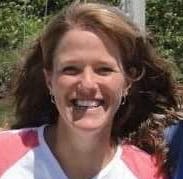 Dr. Michele King, DVM
Dr. Michele King DVM
1611
Recommendations
Thank you for your question. If Binx was outside, one can only guess what may have happened to him. Since he isn't putting weight on the leg, it would be a good idea to have him examined by your veterinarian. he may have a dislocation or fracture that needs to be treated, and if he has a strain or a sprain he would benefit from pain medication or anti-inflammatory medication as well.
Add a comment to Binx's experience
Was this experience helpful?
Rayen
Russian Blue
1 Month
0 found helpful
Hi I found a kitten in my road. Could possibly be a month old. I think he could've been knocked by a car and his hip is injured but he foot also hangs a bit. He would walk slightly on it for 2 steps and then have it up in the air. I really want to keep this kitten and I honestly hope it's not something serious and it can be fixed. Could it be broken? And would amputation be an option?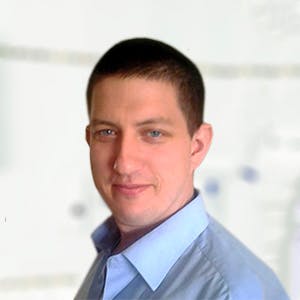 3320
Recommendations
Without examining Rayen, we cannot know the severity of any injury; but if the leg is broken or in a bad way amputation is an option which cats do generally respond well too (owners are often more traumatised than their pets who just seem to get on with it). Take Rayen into a veterinary clinic or charity clinic for an examination to see what they think. Regards Dr Callum Turner DVM
Add a comment to Rayen's experience
Was this experience helpful?
Luci
Manx
9 Years
0 found helpful
Last night my cat got out in a new neighborhood and went missing for nearly an hour and when I found her she was bleeding from the nose. The bridge of her nose is swollen and it appears it's only her right nostril bleeding, which has stopped now. She isn't yowling or being aggressive, she's just really calm and napping in secluded places. She is wheezing a little bit and won't let me touch her nose which still has old blood on it. While it was still bleeding She kept sneezing. She was licking it a lot earlier but it's much less often now. Her breathing is fine but almost feels labored, like the blood is blocking the nostril? She hasn't eaten, or she's tried to eat a little but has urinated in her litter box. Is her nose broken? Is she in shock? Please help!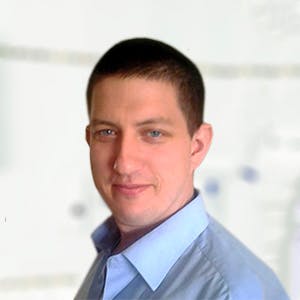 3320
Recommendations
Without examining Luci I cannot say whether or not her nose is broken, the breathing difficulty is most likely due to the bleeding in the nose; you should have her nose checked by your Veterinarian to determine if at least pain relief is required or not. Until your visit your Veterinarian place an ice cube in a towel and place it just above the swelling to help off relief but this is something that needs to be checked out. Regards Dr Callum Turner DVM
Add a comment to Luci's experience
Was this experience helpful?
Joey
Maine Coon
2 Years
0 found helpful
Approxamately how long would it take a fracture to heal on his elbow on a 2 year old cat? He has been restricted to cage rest. Also would he be able to walk normally thereafter or is there something i can do to help him through? Thanks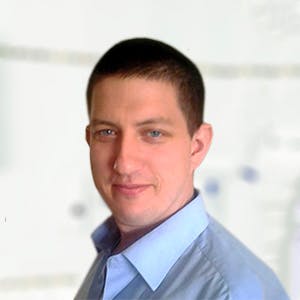 3320
Recommendations
It really depends on the type and severity of the fracture, an incomplete fracture may take around four to six weeks but a more severe fracture may require longer and may also require surgery to stabilise the fracture; without examining Joey and seeing an x-ray I cannot say specifically how long the healing time will be or the long term effect on his gait. Regards Dr Callum Turner DVM
Add a comment to Joey's experience
Was this experience helpful?
Leo
Maine Coon
3 Years
0 found helpful
Has Symptoms
Not bearing weight on front leg
My cat who is three years old and an outside cat came home a couple of days ago with scratches inside his ears with the fur missing and bleeding. I noticed he is also not bearing weight on one of his front paws. He is eating and drinking well. Just seems more lethargic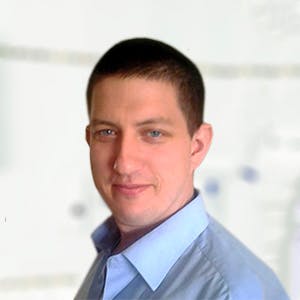 3320
Recommendations
It is possible that Leo got into a fight which may explain his leg pain and scratches to his ears; give him some rest and bathe his ears with a dilute antiseptic as well as giving him a general bath and keeping him indoors for a week or so. Keep a close eye on him, but if you have concerns you should have your Veterinarian check him over. Regards Dr Callum Turner DVM
Add a comment to Leo's experience
Was this experience helpful?
Blu
tabby
1month 5days
0 found helpful
Has Symptoms
Swelling and pain when touching
My kitty's right leg has got injured and the inner thigh is swollen and got blue in colour. She's 1 month 5 days old and weak as she's didn't had enough of her mother's milk. I just hope it's not a serious fracture!😓😟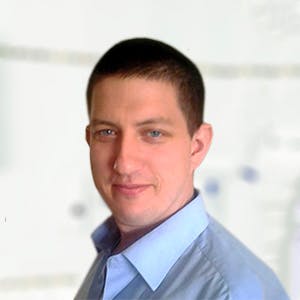 3320
Recommendations
Without examining the limb I cannot say if there is a fracture or a soft tissue injury, if there is a lot of swelling and the skin appears blue I would highly recommend you visit your Veterinarian for an examination to be on the safe side given the weakness and the age. Regards Dr Callum Turner DVM
Add a comment to Blu's experience
Was this experience helpful?
Simba
Siberian
7 Years
0 found helpful
My cat is limping and has a swollen right front paw. What should I do? He still purrs and eats and will pull back his paw when we touch it. His paw also feels a bit warmer than the other paw.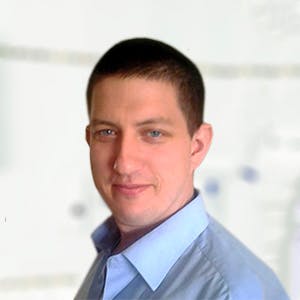 3320
Recommendations
It is difficult to say what the specific cause of the swelling is; it may be a simple sprain, dislocation, foreign body, infection, insect bite or cancer. Without examining Simba I cannot say what exactly is happening; bathe the paw and place Simba in a cat carrier to restrict movement. If there is no improvement or it is very swollen you should take a trip to your Veterinarian for an examination. Regards Dr Callum Turner DVM
Add a comment to Simba's experience
Was this experience helpful?