Tomato Plant Poisoning in Cats
Tomato Plant Poisoning in Cats
Veterinary reviewed by: Dr. Linda Simon, MVB MRCVS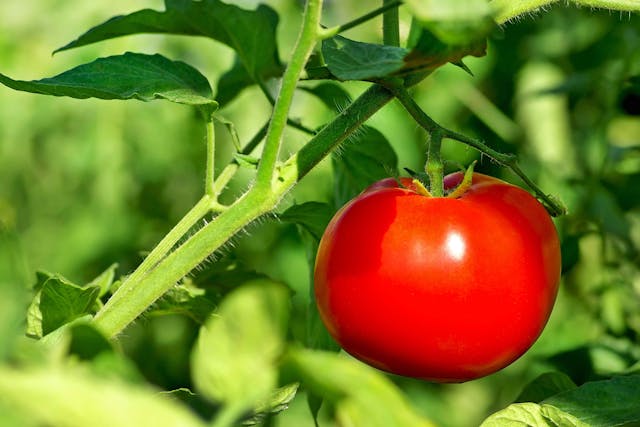 Veterinary reviewed by: Dr. Linda Simon, MVB MRCVS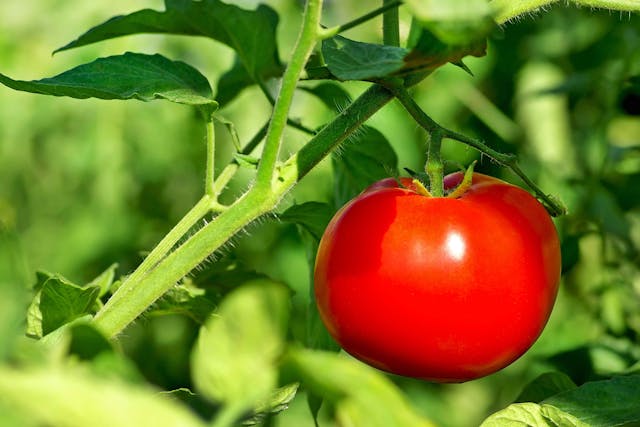 What is Tomato Plant Poisoning?
The scientific name of the tomato plant is Lycopersicon spp and it resides in the Solanaceae family. If you see your cat eating the leaves or stems of a tomato plant, get him to your vet right away.
While humans can easily eat tomatoes, substances in the stems and leaves of the tomato plant are toxic for some animals if eaten in large amounts. The tomato plant contains αlpha‐tomatine and αlpha‐dehydrotomatine, which are potentially toxic for your cat. If they nibble on tomato plants, they may develop signs of illness. Fortunately for your cat, tomato plant poisoning isn't typically fatal, but can cause uncomfortable symptoms.
Symptoms of Tomato Plant Poisoning in Cats
You'll notice the following symptoms after your cat has eaten from a tomato plant:
Extreme stomach upset and vomiting
Drowsiness
Confusion
Behavioral changes
Central nervous system depression
Physical weakness
Enlarged (dilated) pupils
Top
Causes of Tomato Plant Poisoning in Cats
Tomato plant poisoning in cats is caused by ingesting toxins within green parts of the plant and/or the unripe fruit, including alpha‐tomatine and alpha‐dehydrotomatine.
Cats who are bored and have easy access to tomato plants are at higher risk of poisoning, due to their increased likelihood of eating the plants out of curiosity.
Top
Diagnosis of Tomato Plant Poisoning in Cats
When your cat gets sick, you may find evidence that he ate from a tomato plant in your yard. Take a sample from your tomato plant with you to the vet to help confirm a diagnosis.
If your cat is in pain or drooling, the vet will examine their mouth and lips to look for irritation. Your vet may also take a blood sample for testing, or a urine sample to test for your cat's kidney function. 
If your cat ate a large amount of your tomato plant, your vet may decide to run an ECG to test their heart function. Fecal and vomitus samples may also help your vet to narrow down the exact toxin making your cat sick.
Top
Treatment of Tomato Plant Poisoning in Cats
The treatments your vet gives to your cat will be based on their symptoms, giving support to your cat until they begin to improve.

Reducing toxins
If your cat ate a large amount of tomato plant, the vet may induce vomiting, using a 3% solution of hydrogen peroxide. Once that process is over, any remaining toxins may be neutralized with activated charcoal.
Supportive care
If your cat has become dehydrated, the vet will offer electrolyte and fluid replacements with intravenous solutions. Your cat's breathing may be depressed, making supplemental oxygen necessary. If they are experiencing cardiac symptoms, the vet may give a vasopressor to correct this issue. A large ingestion of tomato plant can also lead to convulsions for your cat. If this happens, your cat could receive diazepam or other anti-seizure medication such as Propofol. 
Top
Worried about the cost of Tomato Plant Poisoning treatment?
Pet Insurance covers the cost of many common pet health conditions. Prepare for the unexpected by getting a quote from top pet insurance providers.
Recovery of Tomato Plant Poisoning in Cats
Bringing your cat to the vet after they have eaten any part of your tomato plant is the most prudent thing to do. This, in combination with eating only a small part of the plant, means their symptoms should be fairly mild. After all of the toxins are out of their system, they should make a full recovery.
It may be difficult for you to keep your cat away from vegetable plants you grow for your family. If you can't remove the plant, you may need to retrain your cat to live indoors 24/7. While they'll have to make an adjustment, your cat will be safer and happier living indoors.
Make the adjustment to living indoors easier by buying cat-friendly plants and cat grasses that you can grow from a small kit. Once these have sprouted, place them in different areas of your house for your cat to nibble on.
Tomato poisoning can be expensive to treat. To avoid high vet care expenses, secure pet health insurance today. The sooner you insure your pet, the more protection you'll have from unexpected vet costs.

Top
Tomato Plant Poisoning Questions and Advice from Veterinary Professionals
Domestic Shorthair Cat
Eleven Years
23 found helpful
23 found helpful
About 10 mins ago, my cat ate a tiny piece of a dead and dried up tomato plant. Maybe a single leaf less than the size of a fingernail before I caught him. I couldn't get it out of his mouth, so he definitely swallowed it. I see that tomato plants are toxic if ingested in "large quantities" so I'm not sure if I should be worried and take him to the vet or just monitor him for symptoms for the next few hours and then take him if I see any symptoms. Any advice highly appreciated.
Jessica N. DVM
23 Recommendations
Hello- At this time I would recommend monitoring for GI upset. With the very small amount that he ate it is very unlikely that it is going to cause any symptoms at all, but to be safe monitor for drooling, vomiting or loss of appetite.
July 13, 2020
Was this experience helpful?
Elsa
Asian
20 Months
0 found helpful
0 found helpful
Small cat, 1.5 year's old. Eaten 1-2cm of a yellowing tomato plant. No symptoms. Happened 20 mins ago. Is currently eating. Vet has given options of watching & waiting or taking her in for a stomach empty. Have chosen to wait. Any idea how long it takes cats to become symptomatic?
Sept. 2, 2018
Elsa's Owner
Was this experience helpful?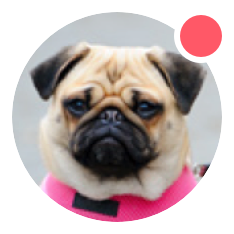 Need pet insurance?