What is Tomato Plant Poisoning?
The scientific name of the tomato plant is Lycopersicon spp and it resides in the Solanaceae family. If you see your cat eating the leaves or stems of a tomato plant, get him to your vet right away.
While humans can easily eat tomatoes, substances in the stems and leaves of the tomato plant are toxic for small animals. The tomato plant contains solanine, which is toxic for your cat. If he nibbles on tomato plants, he will develop signs of illness. Fortunately for your cat, tomato plant poisoning isn't typically fatal, but will definitely cause uncomfortable symptoms.
Symptoms of Tomato Plant Poisoning in Cats
You'll notice the following symptoms after your cat has eaten from a tomato plant:
Excessive salivation
Lack of appetite
Diarrhea
Extreme stomach upset and vomiting
Drowsiness
Confusion
Behavioral changes
Central nervous system depression
Apathy
Physical weakness
Slowed heart rate
Enlarged (dilated) pupils
Causes of Tomato Plant Poisoning in Cats
Tomato plant poisoning in cats is caused by ingesting toxins within green parts of the plant and/or the unripe fruit, including solanine and alpha-tomatine.
Cats who are bored and have easy access to tomato plants are at higher risk of poisoning, due to their increased likelihood of eating the plants out of curiosity.
Diagnosis of Tomato Plant Poisoning in Cats
When your cat gets sick, you may find evidence that he ate from a tomato plant in your yard. Take a sample from your tomato plant with you to the vet to help confirm a diagnosis.
If your cat is in pain or drooling, the vet will examine his mouth and lips to look for irritation. She will also take a blood sample, which allows her to run a complete blood count and a chemistry panel. She may also decide to collect a urine sample, which allows her to test for your cat's kidney function.
If your cat ate a large amount of your tomato plant, your vet may decide to run an ECG to test his heart function. Fecal and vomitus samples may also help your vet to narrow down the exact toxin making your cat sick.
Treatment of Tomato Plant Poisoning in Cats
The treatments your vet gives to your cat will be based on his symptoms, giving support to your cat until he begins to improve. If he ate a large amount of tomato plant, the vet will induce vomiting, using a 3 percent solution of hydrogen peroxide. Once that process is over, she will neutralize any remaining toxins with activated charcoal.
If your cat has become dehydrated, the vet will offer electrolyte and fluid replacements with intravenous solutions. Your cat's breathing may be depressed, making supplemental oxygen necessary. If he is experiencing cardiac symptoms, the vet may give a vasopressor to correct this issue. A large ingestion of tomato plant can also lead to convulsions for your cat. If this happens, your cat could receive diazepam.
Recovery of Tomato Plant Poisoning in Cats
Bringing your cat to the vet after he has eaten any part of your tomato plant is the most prudent thing to do. This, in combination with eating only a small part of the plant, means his symptoms should be fairly mild. After all of the toxins are out of his symptoms, he should make a full recovery.
It may be difficult for you to keep your cat away from vegetable plants you grow for your family. If you can't remove the plant, you may need to retrain your cat to live indoors 24/7. While he'll have to make an adjustment, he will be safer and happier living indoors.
Make his adjustment to living indoors easier by buying cat-friendly plants and cat grasses that you can grow from a small kit. Once these have sprouted, place them in different areas of your house for your cat to nibble on.
Tomato Plant Poisoning Questions and Advice from Veterinary Professionals
Willie
mixed
12 Years
0 found helpful
I had a small tomato plant that died before it produced any fruit. I had brought it inside and I think my cat may have ate some of the dead leaves. He seems to be acting normally.He's eating and moving around like usual. He is about 12 years old and is average weight. He us currently an indoor cat only right now since I live in an apartment. Not sure what other information to add but I can provide more if needed.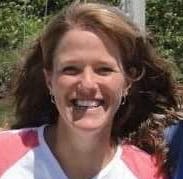 1043
Recommendations
Willie may not have gotten any of the toxin from the plant if the leaves were dead, but I would still be concerned. I'm not sure when he ate the leaves or what time frame has passed, but it would be best to monitor him closely for vomiting, diarrhea, inappetance, drooling, or lethargy, and have him examined right away if he displays any of those signs. I hope that all goes well for him.
Add a comment to Willie's experience
Was this experience helpful?
Pecos
tabby
6 Years
0 found helpful
Our cat was bitten by a stray about a month ago. She received vet attention (antibiotics and stitches etc) wore a cone for about week and healed up. Sometime after that I had two tomato starts in the house and she ate the leaves. She has every symptom you mention here. My husband took her to the vet again because she's lost weight and won't drink or eat much. She appeared delirious with the way she'd walk around and kind of stare aimlessly. She's always been super affectionate and loving. This was a noticeable change. She didn't even want to be held ( very very unusual). This got worse over the period of a week or so. Today they diagnosed her with feline leukemia! They want us to put her down in the morning and told my husband it was probably pretty progressed. If there is ANY chance this is from the tomato plant and not leukemia would someone please tell me how to know? Thank you. Her name is pecos.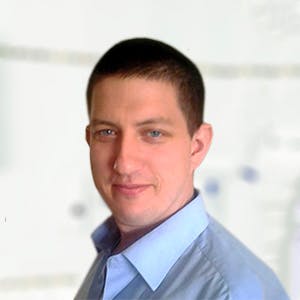 2466
Recommendations
Without examining Pecos and doing confirmatory testing I cannot make a diagnosis or sway one way or the other; but there are diagnostic tests for feline leukemia which I am sure your Veterinarian did in order to confirm the diagnosis, ask your Veterinarian whether this test was done or not if you have doubts. Also, bear in mind that only a few symptoms are common between tomato plant poisoning and feline leukemia. Regards Dr Callum Turner DVM
Add a comment to Pecos's experience
Was this experience helpful?
Tien
short hair
9 Years
0 found helpful
My cat nibbles from my tomato plant regularly. Does she get some sort of high that she enjoys from it? She does not seem to have any symptoms, and she goes back for more everyday. Her demeanor has not changed, nor has her dietary or toileting habits.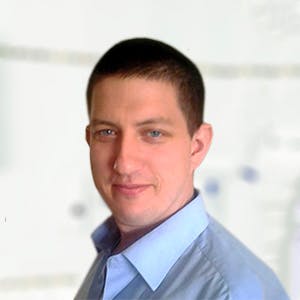 2466
Recommendations
You should never allow your cat (or dog) to eat tomato leaves, stems or any other part of the plant as they can be toxic to cats and dogs; each case varies and many poisoning cases result in gastrointestinal symptoms (vomiting and diarrhoea) but I wouldn't risk it. Either remove the tomato plants from the environment or restrict the access; I don't think there is any 'high' or 'buzz' to be had but I would cut her off. Regards Dr Callum Turner DVM
Add a comment to Tien's experience
Was this experience helpful?