What is Fluid Therapy?
Fluid therapy involves the intravenous or subcutaneous administration of fluid to an animal. This is typically done to replace fluid that has been lost either due to injury or disease. Vets use fluid therapy often, as it is a key part of treating some of the most common medical problems that owners will bring their pets to a clinic for.
Fluid Therapy Procedure in Cats
Fluids are commonly administered to cat intravenously (through a vein), or subcutaneously (under the skin).
Intravenous
To begin intravenous (IV) fluid therapy, the vet will give the cat a mild sedative and shave the area around the vein being targeted for injection. This will both allow the vet to easily locate the vein and make it more straightforward to attach the IV drip to the cat. The next step is to insert a catheter using a hypodermic needle and tape it in place before attaching the drip. The drip is then connected to a bag of fluid (normally a saline solution), which is elevated above the cat so that it can drain via gravity at a steady pace into the cat's body. When the bag is sufficiently depleted, the catheter is removed and the injection site is swabbed.
Subcutaneous
A subcutaneous fluid administration procedure is similar to IV administration, but rather than inserting a catheter into a vein, a needle is used to deliver fluid under the cat's skin near the spine. The procedure is performed in-office by vets, but is also commonly recommended for at-home administration for cats with chronic health issues, such as kidney disease.
Efficacy of Fluid Therapy in Cats
After having undergone intravenous fluid therapy, the cat should show improvement within a couple of hours. That said, if there is a serious underlying condition it will take time for the cat to fully regain its health, as fluid therapy in this context should be thought of as a management strategy and not a form of treatment. Intravenous fluid replacement therapy is much faster and more efficient than oral replenishment (i.e. simply drinking the water), as it enters directly into the bloodstream with no waiting period.
Fluid Therapy Recovery in Cats
Following the procedure, there will be a period during which the cat is much more alert and energetic than before the fluid therapy. It is important for owners to remember that this is still a recovery stage and they should limit the activity of the cat as much as possible, lest their symptoms return. In the case of injury especially, extra care should be taken to make sure the cat does not re-open their wounds either by biting (which is fixable with an e-collar) or by vigorous activity (which can be mitigated by keeping them indoors). The vet will also most likely want to schedule further visits in order to check the progress of recovery and refill any prescriptions for medication or painkillers. The vet might also wish for the cat to undergo fluid replacement at home, in which case they will provide the owner with instructions and equipment to carry out the procedure themselves.
Cost of Fluid Therapy in Cats
Owners will be pleased to know that the price for fluid therapy can be quite low, with many clinics charging around $100 inclusive of materials and diagnosis. However, fluid therapy is often administered as just one component of a larger treatment plan. Kits for at-home fluid therapy cost roughly $30.
Cat Fluid Therapy Considerations
Although most fluid therapy procedures go off without a hitch, cat owners should be aware that there are some potential downsides. Pain and general discomfort is the first problem. Although most cats will be given a sedative, much like humans who have injections or give blood there will be residual pain and numbness after the procedure. There is also a slight risk of embolism, as if the needle misses or over penetrates the vein, it will deliver the fluids into the surrounding tissues. Although not usually a life-threatening problem, this can be very uncomfortable for the patient. Infection is the last risk, as needles that come into contact with dirt and grime can spread bacteria and viruses extremely easily. Fortunately, a competent vet will use a fresh, sterile needle and will takes steps to lessen the risk of an outside infection by cleaning the injection site.
Fluid Therapy Prevention in Cats
Despite many causes of kidney failure being hereditary and therefore almost impossible to avoid, owners can always strive to lessen the risk of their cat becoming dehydrated. Making sure to always have accessible fresh water (especially in summer) and not constantly relying on dry food will keep a cat's fluid intake at a healthy level. If the classic symptoms of dehydration do start to appear (e.g. dry eyes and mouth, lethargy, light sensitivity and infrequent urination), then taking the cat straight to the vet will help prevent more serious conditions from gaining a foothold.
Fluid Therapy Questions and Advice from Veterinary Professionals
Snooki
Ragdoll
9 Years
0 found helpful
Has Symptoms
Scratching/pulling his fur out
I have a 9 year old ragdoll, Mr. Snooki, who has been in end stage kidney failure for 9 months; he has about 3% kidney function. About 7 months ago we started providing subq fluids at home, 100 mls every other day, which has given him excellent quality of life; he plays with his toys, slaps the dog until she chases him, etc. The problem is he has recently been scratching/pulling his fur out immediately after his fluids; big clumps all over the floor. He does this for maybe 3-5 minutes then goes and eats his Snooki snacks; why is he doing this?!
Did you ever receive a response about this? My cat does the same thing
Add a comment to Snooki's experience
Was this experience helpful?
Lupin
tabby
2 Years
0 found helpful
My cat Lupin had fluids today for being dehydrated, and I noticed that his from right leg is swollen. He had been getting the fluids a couple times a week for two weeks now and this has never happened. Is it normal for a cats leg to become swollen after getting fluids?
I believe the swollen leg is the fluids he just got. It takes 4 to 6 hours for fluid to go into his body. I'm not a vet. The vet tech told me this.
Add a comment to Lupin's experience
Was this experience helpful?
Nano
Siamese mixed
4 Years
0 found helpful
I gave my cat sub q fluid on stomach side ...but after few hours he has severe pain in that fluid filled lump ...it never happened before...,..........................,,.....please need guidance
Please help my kitty was just diagnosed with kidney disease & went in over night for fluids. When he went in he could walk when I picked him up he couldn't. Is this normal?
Its been a while since this was posted- but just so others know as far as I understand I'm not sure why did stomach side injection unless your vet specifically told you that's what you should do ....? There are two common ways to inject.. 1)back of neck between shoulder blades, and 2) I've also read; down by their hips if they have any issues with injection on back of neck! I could be wrong- but I personally wouldn't imject anywhere else unless otherwise told to do so
Add a comment to Nano's experience
Was this experience helpful?
Pippin
house cat
15 Years
0 found helpful
Hi
My kitty, Pippin, was given fluids by my vet at 2pm today
It is 9:30pm and she is hiding under the bed and is very grumpy and cries if I try pick her up.
The vet gave her 200mls of fluid and when I brought her home she was fine.
Must I be worried? Is this normal? She did not behave like this when she was given her first dose of fluids 3 weeks ago. But that was only 100mls.

She's 15 years old and is usually chirpy and very friendly.
She's clearly in pain and not happy.
Must I wait it out and let the fluids be absorbed before panicking?
She has the normal fluid lumps under her skin
Is she just uncomfortable?

Thanks,
Feylin
Let your vet know. Sounds like too many mls was given. Your kitty can be given less more frequently by you. Find a vet who will train you to do it at home.
Add a comment to Pippin's experience
Was this experience helpful?
Tchipi
European long hair
3 Years
0 found helpful
My cat was diagnosed with kidney problems. She goes to the vet regularly for subcutaneous fluids but after one of those sessions she became lethargic and did not have enough energy to walk around and go to the sand box. We took her to the vet again and she had a severe anemia. She had a blood transfusion and was admitted for a week. Are the fluids related to the anemia condition? Can they be responsible for it? She is at home now and takes a lot of meds to help with the anemia and a blood infection. The vet said she needs to go there again to have take more subcutaneous fluids but I am afraid that it will make it worse. Can the subcutaneous fluids somehow interfere with the anemia treatments?
I would get a second opinion from another vet if you're concerned. As a cat ages other things start to go. One thing can affect another.
Add a comment to Tchipi's experience
Was this experience helpful?
Oreo
Persian
6 Years
0 found helpful
My cat is on the fluid therapy since last two days, and still isn't showing any signs of being well, and isn't eating by himself at all. Appreantly all his blood tests, liver tests and kidney test, blood sugar level, all of these are normal. Vet still couldn't find what can be his reason for being so sick. He was throwing up all of a sudden, and is on antibiotics plus IV fluid therapy now, but I still can't see Any changes. If anyone has any idea of what could be the reason, please help.
Add a comment to Oreo's experience
Was this experience helpful?
Nugget
Medium hair domestic
2 Years
0 found helpful
My sweet nugget developed a fever of 106 out of no where. Came home from a trip after a few days and soon as I got home I noticed her acting very strange and our cat sitter hadn't picked up on it, so we don't know how long the fever had been going on. She was very lethargic and weak...she couldn't even climb on the bed and she just wanted a dark corner in the bedroom which is unlike her. Took her to the emergency vet the next morning on sat and they can't place why she is running such a high fever. No blockages in the X-ray and they said blood test is normal. Does that mean there is no way for her to be fighting anything? They gave her 500ml of Sq fluid therapy...but I'm not sure how long that will last. She still isn't drinking and I'm not sure if it's because of the fluid still in her system. She seems to be doing much better but still doesn't have much of a appetite either.
Add a comment to Nugget's experience
Was this experience helpful?
Rocky
Cat
5 Months
0 found helpful
Has Symptoms
Not eating, Nauseous, weak
Took my 5 month old kitten "Rocky" For IV FLuids today. The et said he gave im 75ml & this session took no longer than 30 mins... Is that duration substantial enough? Is that about the time it takes for this session & amount ? Please advise someone if you can ... Many thanks
Add a comment to Rocky's experience
Was this experience helpful?
Charlie
Calico
6 Years
0 found helpful
Went in because my cat had some crystals that formed in his dried pee.(found it in a corner after about a day ugh) but it concerned us because he wasn't using his box. The doctor gave him fluids and since we got him home he peed himself and has peed maybe 8 times in a day. He is very lethargic and hasn't eaten or drank any water. Is this normal after fluid treatment? Very concerned.
Add a comment to Charlie's experience
Was this experience helpful?
Patches
Black and white
14 Years
0 found helpful
Has Symptoms
Soft lump on chest, breathing funny
I've been giving my friend's cat Patches a fluid treatment 2 time a day now for over a month After treatment his one of his legs would swell up, the vet said this sometimes happens. The reason for hydrating the cat is kidney disease which is common in older cats Patches is about 14 yrs.old and is an indoor cat. Tonight i noticed a lump on his chest it wasn't hard it is very softamd feels like fluid. I hibe him the prescribed amount. He is a small cat . Im no doctor but i think he's getting to much fluids for his size. Does anyone have information that can help me understand whats going on with him?
Add a comment to Patches's experience
Was this experience helpful?
Ducky
Tuxedo
20 Years
0 found helpful
My kitty, Ducky, has stage 2 kidney failure. His vet prescribed him fluids twice a week. Lately, he's been getting sore in his chest area/around his arms a few hours after i give him his fluids. I'm not sure if I'm accidentally placing the needle in the wrong spot or something.
Add a comment to Ducky's experience
Was this experience helpful?
Candy
tabby
2 Years
0 found helpful
My pregnant cat was taken to the clinic as she was not eating, they adminitered IV fluids for a day and she did get better, but I took her the next day as she was still weak. They administered IV fluid 75 ml and B complex, but as soon as she was administered, 2 minutes later, she stopped breathing. How could this have happened?
Add a comment to Candy's experience
Was this experience helpful?
Whiskey
Forest
7 Years
0 found helpful
My cat have kidney failure, we took him to a vet and gave him iv saline, its his 1st day and made small amout of urinary activity , but still not eating .is it normal for a 1st day treatment?
Add a comment to Whiskey's experience
Was this experience helpful?
Fiq
Maine Coon
11 Years
0 found helpful
hello, my vet advice to give my cat a sub-Q drip to her everyday due to her kidney illness.around last two weeks, she was in a bad shape. i gave her drip of 150ml NS everyday. Her energy somehow gained after each day. What concerns me - after almost 3 weeks taking sub-q. Her appetite increased 3 times. right before she was diagnose to have renal illness. she hardly finish her 85grm wet food (equals to 1 pack) but now she managed to finish 3 packs under one seating. is that a good sign for her? or bad?
Add a comment to Fiq's experience
Was this experience helpful?
Phoenix
Bengal tabby
5 months
1 found helpful
Has Symptoms
Not eating/drinking, sleepy. Vomitted
How long does one treatment of fluids last on a kitten if it is still not drinking on its own? The vet did not do subcutaneous, she injected fluid into his shoulder under the skin for him to absorb naturally. This was done on Saturday.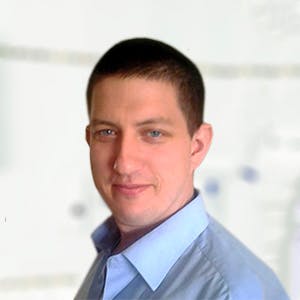 3320
Recommendations
The answer is 'it depends'; there are many variables including amount of fluid administered, initial hydration status, underlying medical issues, renal function, medications (like furosemide), ambient temperature among other factors. It is important to measure Phoenix's hydration level to determine whether she needs more fluids or not, capillary refill time should be a good indicator of this; press the gums until they are white, let go and count how long it takes the gums to perfuse with blood, if it takes two seconds or longer then more fluids are likely required. Regards Dr Callum Turner DVM
Add a comment to Phoenix's experience
Was this experience helpful?
Mia
stray
7 Years
0 found helpful
Hi. I'm just looking for some info here. Unfortunately my dear cat passed away 2 days ago and I don't have diagnosis yet. I rushed her to the vet in critical condition but she didn't make it. Have few test results on on hand and treatment medication list so I've searched web for possible answers.
To give a little bit of history of sickness progression- she was vomiting in the morning but I thought she's just not well so I left her to mind herself and sleep it off. She was almost unconscious at lunch when I checked on her (ran straight to vet). She was still vomiting & now diarrhoea added to the condition.
Test showed MCV and RETIC were high. WBC, NEU, MONO, EOS, PLT were very low
Another test showed CA high and GLU, ALKP were low. Other reading were within normal range however they were either on the low side or high side of normal limits.
From what I could find myself, all indicates on liver/kidney disease. One of the treatment injections was NORODINE which apparently is not to be given when liver/kidney is present.
Vet told me that her condition have improved after few hours of treatment but then everything went downhill and she was gone.
3 years ago she had issues with pancreas and went through an operation (although symptoms were totally different). She was on prescription dry food too afterwards. Count this initial operation be related?
She was only 7.5 years old domestic cat. She can't be brought back but I'm destroyed and desperate for some answers. Please help!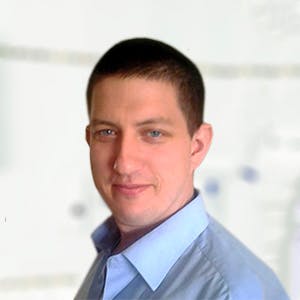 3320
Recommendations
We can make ourselves crazy thinking about why our loved ones passed away and whether anything could have been done differently; without examining Mia (necropsy) and possibly submitting some samples for further testing I cannot give you a specific cause of death. Norodine (trimethoprim and sulfadiazine) is a broad spectrum antibiotic and is contraindicated in cases where there is "...severe liver or kidney parenchymal damage…" but may be suitable in mild cases, however we don't have any biochemistry results so we cannot determine the severity of the liver or kidney disease. I wish I could give you some closure, but I don't have enough information. Regards Dr Callum Turner DVM www.norbrook.com/products/norodine-24-solution-for-injection www.idexx.eu/globalassets/documents/parameters/8093-us-alp-interpretive-summary.pdf www.idexx.eu/globalassets/documents/parameters/8961-us-wbc-interpretive-summary.pdf www.idexx.eu/globalassets/documents/parameters/9524-us-plateletcountmanual-interpretive-summary.pdf www.idexx.eu/globalassets/documents/parameters/8058-us-glucose-interpretive-summary.pdf www.idexx.eu/globalassets/documents/parameters/8076-us-calcium-interpretive-summary.pdf
Add a comment to Mia's experience
Was this experience helpful?
Will
Himalayan Rag doll
10 Months
0 found helpful
Hello,

My kitten is 10 months old. He has a brother who lives with him as well. He had terrible diarrhea yesterday. I brought him to the vet right away and they told me he has a fever and is dehydrated. I decided he should be treated right away. They still aren't sure what the cause of his sickness is. He was clearly in pain as he would not stop meowing. He got diarrhea all over the apartment. He's already not a big eat and I would go so far as to call him a shy eater. He stayed over night with the IV but the vet today said he is still running a fever. He's not better but not worse.

He still isn't eating (which might be explained by his picky eating habits) but I'm really worried about him.

What are his chances of overcoming this?

Should his brother be removed from the apartment in case it's a contagious virus or something?

They are indoor cats so I don't know where he could have gotten sick.

Thank you,

Nathan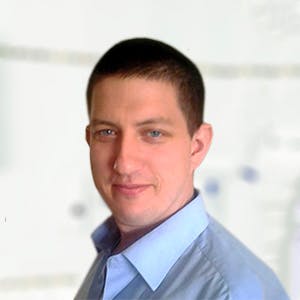 3320
Recommendations
Despite owner beliefs, indoor cats may still get infections from fomites and other sources; however if it is something contagious we would expect Will's brother to be affected too. Dehydration is common with diarrhoea and it can be difficult to narrow down a specific cause for the diarrhoea as infections, parasites, poisoning, diet, stress, foreign objects among many other causes may lead to diarrhoea (and fever). Fluid therapy is a good supportive method of care but it is important to determine the specific underlying cause so that the underlying condition can also be treated. Regards Dr Callum Turner DVM
Add a comment to Will's experience
Was this experience helpful?
Kiwi
tabby
16 Years
0 found helpful
Hi! I am not able to administer subcutaneous fluids to my cat alone and the person who helps me is out of town for about a week and a half, do you think my cat will be OK until then or should I find a way to get those fluids in her? I do feed wet food twice daily with access to a running water fountain.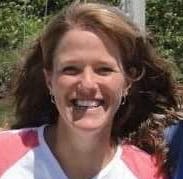 1611
Recommendations
Fluid therapy can be extremely important in maintaining hydration for cats in renal failure. I would try to find another person to help me while your other helper is out of town. Your veterinary clinic should be able to help you as well if you can't find anyone.
Add a comment to Kiwi's experience
Was this experience helpful?
Freddie
domestic short hair
12 Years
0 found helpful
Has Symptoms
normal appetite, no vomiting
Freddie, age 12, has crashed twice in 2 years. After first time, subq fluids revived him. No further care was advised. After 2nd time needed iv fluids for 2 days followed by subq fluids at home, which I've been doing for 2 months. He's grown irritated by the poking now that he feels well and for about a week all I could manage was 25 ml each time. My vet said to give him a break for a few days then start again. He's eating and drinking and acting completely normal. He's now gone 6 days with no subq fluid at all. Should I start it again? Is it better to get a little bit in than none at all? My vet says he needs it forever. Is that really true?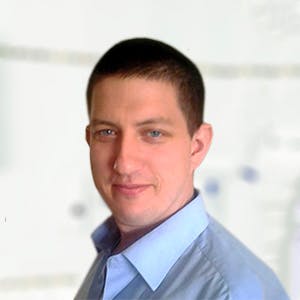 3320
Recommendations
Without knowing why Freddie needs fluids I cannot say whether or not he needs it for life; in some conditions lifelong fluid therapy is indicated to maintain hydration, manage kidney failure etc… You should discuss with your Veterinarian why Freddie needs fluid therapy and what other management options you may have available. Regards Dr Callum Turner DVM
Add a comment to Freddie's experience
Was this experience helpful?
Murka
stray
16 Years
1 found helpful
Hi my cat is almost 16 years old, she stopped eating last week and vomiting foam, she is now under IV since last Wednesday every 8 hours, (dextrose sodium chloride, furosemide, ranitidine, Ampicillin).
She doesn't have pain but she still doesnt eat or drink, how long she can survive with this condition?

Blood test note SCR 2.40, urea 87.0, AST/GOT 98, ALT/GTP 168
Ultra sonography: left kids deny 38mm right kidney 31 mm both renal diverticuli are delat and corticomedullary junction are reduced
Liver is smaller than normal Nd hyperechoic and gallbladder wall is thicker than normal , bladder is normal, abdominal mass is not visible,
Radiology : abnormal bronchial and aging interstitial lung patterns are not visible
Heart and great vessels are within normal limits right kidney is smaller than left kidney
How long she can survive 😞☹️ She pee after every IV 3times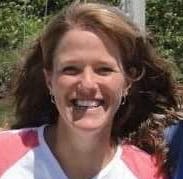 1611
Recommendations
Cats cannot go forever without eating, and depending on what Murka is being treated for, she may benefit from a feeding tube to supplement her intake. There are also appetite stimulants that she may benefit from. Without knowing more about her situation or what she is actually being treated for, it is difficult for me to say how long she may survive, but if she isn't responding to therapy, your veterinarian may need to consider other treatments.
Tnx a lot dr Michele king
Add a comment to Murka's experience
Was this experience helpful?
Munchkin
stray
3 Weeks
0 found helpful
Medication Used
Clavamox antibiotic- oral
Recently picked up a stray my boyfriend and I found in the middle of the road about two days ago. Upon bringing him home we noticed there was a lot wrong with this little guy--not only was he not very active, he doesn't meow, won't eat or drink unless force fed, has severe diarrhea and has what I can only guess are mini seizures about once a day. I couldn't get him into a vet until this morning to which the doctor said he was extremely dehydrated with a potentially fatal GI infection. The doctor gave him the fluid injection between his shoulder blades and has me hand feeding him with kitten replacement formula every few hours along with his medicine every 8 hours. He's extremely frail and currently laying in a box with a heating pad on low and a fuzzy blanket. Was wondering if I should stick to strictly formula or should I also attempt to give him water? If so how long after the injection should I start trying? Also would I give him water from the tap? Dont want him getting any more dehydrated than he already is. Heres to hoping he pulls through.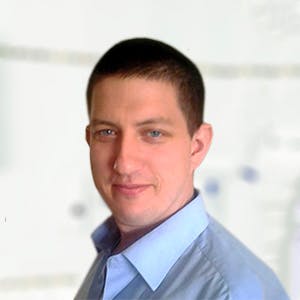 3320
Recommendations
For now give Munchkin the kitten replacement formula, that should be adequate to keep hydration is he is consuming a regular adequate amount; I don't know what level of hydration he was at or how much fluid was administered so I cannot really say how long it would cover him for. I would continue to give the prescribed treatment for now and follow up with your Veterinarian if there are no improvements. Regards Dr Callum Turner DVM
Add a comment to Munchkin's experience
Was this experience helpful?
Precious
Persian
4 Years
0 found helpful
Is it ok for my cat to nurse her babies after she got fluids therapy, they are 3 weeks old, i took her to the vet Monday morning at 8:20, she was there the whole day and overnight, I picked her up the next day Tuesday at 10:19 am, she is doing ok feels good but don't know if it's ok to feed her babies.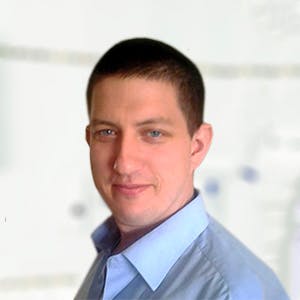 3320
Recommendations
It all really depends on why Precious required fluid therapy and whether she was given any medications along with the fluids, you should call your Veterinarian (no need to visit) to ask them as I don't know her medical history or why she needed fluids; but the short answer would be no, but check with your Veterinarian. Regards Dr Callum Turner DVM
She was on fluids because during her pregnancy she didn't really gain weight, she had a very upset stomach, not everyday but after those 3 weeks after her babies were born she collapsed, that morning she felt weak and when we took her to the vet they said that she was dehydrated, and they put her on fluids, now, she is a very healthy cat, my fault that I did not take care of her when she was pregnant, like taking her to the vet for a regular check up, They did some kind of blood work and everything came out good, except that her glucose is somewhat not regular, but not bad, now they said she don't have to be full time with her baby, I try to help her feeding the baby but it's only 3 weeks and of course she needs her mom, no antibiotic administered to her or any medicine they told me.
Add a comment to Precious's experience
Was this experience helpful?
Scootie
DOMESTIC
20 Years
0 found helpful
I have been taking my 20 yr old cat to the vet tech for sub q fluids for his advanced renal disease and because he is so bony I can't manage it by myself. When I took him home after the last fluids he was acting different and wasn't eating or drinking. After about 4 hours he became so lethargic I took him back to the vet's office. While enroute I noticed he had a lump next to the injection site for the fluids. Normally he would become so dehydrated that the lactated ringers would be absorbed within an hour or so. While waiting for the vet, his leg muscles began slight twitching which I had been warned about earlier that this could happen due to his renal disease. The vet took a sample from the lump and found that it was indeed fluid. The vet and I decided he had come to the end of a decent quality of life, so I gave my permission for euthanasia.

After this lengthy description I realize we had been keeping my kitty alive for longer than maybe we should have, but for the end to come so suddenly my question is could the fluids have been improperly injected. I am not looking to blame anyone, after all he was 20 yrs old, but I just didn't expect the end to come so abruptly after a treatment that usually made him feel better.

Thank you for your time.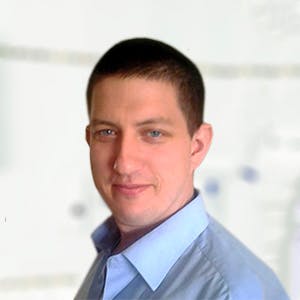 3320
Recommendations
Sub Q fluids are very difficult to give incorrectly for a professional, however mistakes do happen in practice; but without knowing more or examining Scootie's body I cannot say what may have caused him to go down hill so quickly. However, the health of an aging animal with kidney disease many change at any time, especially in the advanced stages. Regards Dr Callum Turner DVM
Add a comment to Scootie's experience
Was this experience helpful?
Samantha
Mixbreed
4 Months
0 found helpful
My cat was undergo ivfluids is it okay for her to be on the fluids for 24hours can she get some boost on that period of time? Can she berehydratedfofef 24 hours on IV fluids?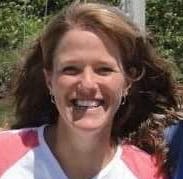 1611
Recommendations
Whether Samantha can be rehydrated on fluids over 24 hours depends on the cause of her dehydration, and how long it has been going on. Fluids do tend to make everyone feel better, as being dehydrated can be very hard on the body. Some animals need to be on fluids for days, so 24 hours will be fine for her.
Add a comment to Samantha's experience
Was this experience helpful?
Fluffy
Persian
5 Years
0 found helpful
Hi, my cat has pancreas inflammation and he was hospitalized for two days to have fluid support. Later, they gave me antibiotics and liver support pills to give him for 7 days. His activity level is better however he vomits alot. I took him to the vet today and his blood results came out where his ALT and AMY was too high. Even higher than the first time i took him to the vet. So the vet requested another hospitalization for him to get sufficient fluid. The thing is, when he was hospitalized the first time his results came out better but when i went for the checkup it was worse. How is that even possible if they gave him fluid the first time??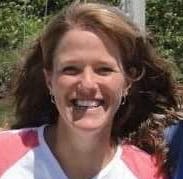 1611
Recommendations
If Fluffy has an ongoing problem with his liver or pancreas, he may respond to therapy but regress once he is off the therapy. It may be a good idea to have an ultrasound to try and visualize what is causing this chronic inflammation.
Add a comment to Fluffy's experience
Was this experience helpful?
Persian
Persian
13 Years
0 found helpful
Has Symptoms
Some Confusion/Neurological
My Cat had blood test/xray and I'm trying to see what the next step is for his condition. He's always been super healthy with a slight heart murmur. His bloodwork has always been perfect until this past week. This past year...I've needed to feed him by hand because he had some teeth taken out and couldn't chew. He's been on the Science Diet A/D and organic canned food from the pet store. He's developed alot of fur balls that I believe are still in his intestines because of the change in Diet from dry to canned food. The vet says he's in the beginning stages of Kidney Disease. I switched his diet to baby food meats but he does not want me to feed him. He has a slight appetite and does try to eat on his own...dry food and baby food. I'm trying to figure out what next test I should consider as I have no funds but want to help my cat. His xray showed alot of gas in the stomach and possible "food or hairball" in 25% of the stomach. The left kidney was englared. He's definitely not acting himself. He's been off Science Diet A/D for a week and his "sad meow" has improved and when I pick him up...you can tell it's not "painful" like it was for him. He is still having stool everyday and urinating and active around the house but also partially despondant. Can you tell me based on these tests....what next tests I should get? Do you think this is Kidney disease? Could the High Bun and Creatinine be due to intestinal bleeding from furball blockages or possible pancreatitis and kidney are working harder? Thank you so much for any help. Blood Tests: ALB: 3.3 g/dl(Range 2.2-4.4); ALP: 39 U/L(Range 10-90); ALT: 51 U/L(Range 20-100); AMY: 1175 U/L(Range 300-1100); TBIL: 0.3 mg/dl(Range .1-.6); BUN: 29 mg/dl(Range 10-30); CA: 10.5 mg/dl(Range 8-11.8); PHOS: 5.7 mg/dl(Range 3.4-8.5); CRE: 2.7 mg/dl(Range .3-2.1); GLU: 116 mg/dl(Range 70-150); NA+: 150 mmol/L(Range 142-164); K+: 4.1 mmol/dl(Range 3.7-5.8); TP: 8.8 g/dl(Range 5.4-8.2); GLOB: 5.5 g/dl(Range 1.5-5.7); WBC: 7.74(Range: 5.5-19.5); RBC: 7.57(Range: 5-10); HGB: 12.9 g/dl(Range: 8-15); HCT: 36.15 %(Range: 24-45); MCV: 48 fl(Range: 39-55); MCH: 17.0 pg(Range: 12.5-17.5); MCHC: 35.7 g/dl(Range: 30-36); PLT: 496(Range 300-800); PCT: 0.58 %; MPV: 11.8 fl(Range: 12-17); PDWs 22.0 fl; PDWc 40.9 %; RDWs 35.2 fl; LYM: 0.70 (Range 1.5-7); MON: .0.18(Range High 1.5); NEU: 6.23(Range: 2.5-14); LY%: 9.8(Range High 100); MO%: 2.4 %(Range High 100); NE%: 80.5(Range High 100); EOS: 0.56(Range: High 1); EO%: 7.3 %(Range: High 100); BAS: 0.06(Range High .2); BA% 0.8(Range: High 100)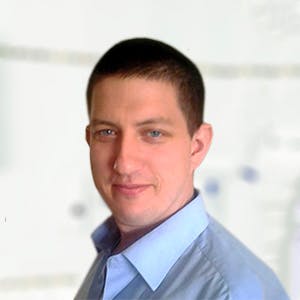 3320
Recommendations
A serum creatinine level of 2.7mg/dL would place him at the top end of stage 2 kidney disease, whilst BUN is within normal limits it is so by a narrow margin; the other blood results seem unremarkable apart from total protein which is slightly elevated but albumins and globulins are within physiological range. Whilst creatinine and BUN are indicators for kidney disease, they are not perfect indications; another test called SDMA (symmetric dimethylarginine) is a renal biomarker specific to kidney function which may help focus your concerns if you are having doubts about the diagnosis. Another test I would recommend would be an abdominal ultrasound to have a look at the left kidney for any abnormalities (as well as the right for good measure) and a general examination of the abdomen to look for any other indicators, masses etc… Regards Dr Callum Turner DVM www.idexx.com/en/veterinary/reference-laboratories/sdma/
Add a comment to Persian's experience
Was this experience helpful?
Bella
tabby
12 Years
2 found helpful
She's lost a lot of weight, not eating or drinking the last 3days and has no energy. She's been diagnosed by the vet as having severe kidney failure from the blood work, which if not improves, is incompatible with life. How soon will we know if the IV fluids are helping?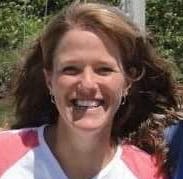 1611
Recommendations
Thank you for your email. I'm sorry that Bella is having these problems. Typically, we give IV fluid therapy for 48-72 hours, then recheck lab work to see if kidney function is responding. If she does not produce urine, or deteriorates during that time, your veterinarian will be able to guide you in the right decision. i hope that everything goes well for her.
Hello just an update to let you know that unfortunately Bella's condition did not improve and on Wednesday, whilst still on a fluid drip around the clock, Bella's creatinine levels went up again and we had to take the devastating decision to have her euthanised. At 3.45pm on Wednesday 7 March 2018, Bella left this world whilst I scratched her under her ear and she flicked her tail and chirped intermittently until slowly she faded away. My heart is broken and she's taken a part of it with her.
Thank you very much Dr King. Feeling slightly hopeful today as her bloods were checked and creatinine levels have come down considerably and ultrasound was clear of any malignancy. Still not eating though, and that is a worry. Fingers crossed. Thank you again.
Add a comment to Bella's experience
Was this experience helpful?
Cocoa
Siamese Himalayan
15 Years
0 found helpful
My daughter has an elderly cat with kidney failure. We give him LR 100ml every day. He is very thin now and will only eat if hand fed with meat. My daughter prefers for him to die naturally, but we don't want him to suffer. Would withdrawing hydration fluids make him very uncomfortable and if we did this, should we stop abruptly or reduce the volume and frequency?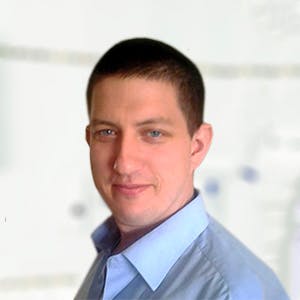 3320
Recommendations
I cannot condone the removal or withdrawal of fluid therapy, if the time has come you should take Cocoa on one last journey to your Veterinarian. Regards Dr Callum Turner DVM
Add a comment to Cocoa's experience
Was this experience helpful?
Pixie
Devon Rex
15 Years
-1 found helpful
My cat was diagnosed with asthma yesterday and received a shot of Depro. This morning she wasn't eating and was breathing fast, so we took her back in. They said the breathing fast was due to her asthma and that it would slow once the Depro kicked in. Then they gave her some subcutaneous fluids to perk her up. However, it did the opposite. She's just laying around, has a big pouch of fluid on her side toward her front, and she won't eat. What do I do????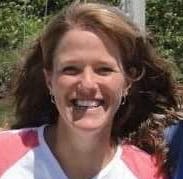 1611
Recommendations
Thank you for your email. The subcutaneous fluids will absorb into her system over 24 hours and keep her hydrated. I'm not sure if Pixie's asthma was diagnosed by x-rays, but if not, she should probably have x-rays to make sure there isn't anything else happening in her lungs. If she is lethargic and not eating, it would be a good idea to either call or see your veterinarian, tell them that she isn't improving, and that you are worried about her. If they can't see her, it would be a good idea to have her seen at a 24 hour facility - at her age, things can progress quickly, and you want to make sure that she is okay. I hope that everything goes well for her.
Add a comment to Pixie's experience
Was this experience helpful?
Marry
Domestic cat
3 Months
0 found helpful
My cat is 3months old! She stopped eating and drinking yesterday. She keeps vomiting which made her weak. I took her to my vet and he gave her Ringer's lactate solution 100ml,Emistat 0.6ml, Aciphin 100mg and another injection named ammli or something I can't read his hand writing properly! My cat weights 1.40kg and today was his first day taking all the medications! He's still not eating or drinking and I'm scared! Is the injected fluid enough for his dehydration?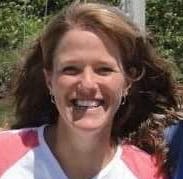 1611
Recommendations
Thank you for your email. I'm sorry that Marry is having these problems! 100 mLs of Lactated Ringers Solution is enough to keep him hydrated over the next 24 hours, but he needs to start eating and feel better. Without examining him, I can't diagnose what might be wrong with him, but if he isn't improving by tomorrow, he should be rechecked by your veterinarian, as he may need futher testing or supportive care. I hope that he is okay.
Add a comment to Marry's experience
Was this experience helpful?
Akuna
Mixed tabby
8 Years
0 found helpful
Has Symptoms
Back leg and tail muscles
My cat went to the vets with vomiting and loss of appetite along with dirreah. Bet suggested treating for dehydration and this kept him over night with catheter and IV Fluids. All went well and he has eaten and passed ursine since coming home. His back legs and tail however seem weak, is this a normal recover you sign? Should I be worried? What is recovery time?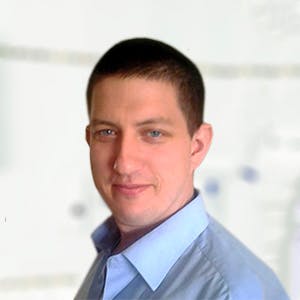 3320
Recommendations
Akuna may just be very weak from a bad bout of dehydration caused by the diarrhoea; if he is eating and drinking I would keep an eye on him for another day or so but if you don't see any improvement over this time revisit your Veterinarian for another examination. Regards Dr Callum Turner DVM
My cat Twila seems much more alert after being on IV and fluids for 24 hours. But now she's seems tired and still won't eat... She does want me to let pet her constantly though. Now she's just sleeping
Add a comment to Akuna 's experience
Was this experience helpful?