What is Pain?
In the event that you believe your cat is experiencing pain, whether mild or severe, prompt evaluation by a veterinarian is always the best option in order to discover exactly what is causing the discomfort.
When specialized sensory nerve endings (pain receptors) are stimulated, it leads to unfortunate sensation known as pain. For cats, it is a defense mechanism, telling the body that it is injured and urging the cat to move away from what may be causing it. It is a subjective reaction that is difficult to detect in cats as they typically hide the fact that they are in pain.
Symptoms of Pain in Cats
It is not always simple to detect that your cat is in pain. Tolerance for pain can affect how a pet will react. Some are more outward, while others are subtle. However, careful observation of your cat performing everyday activities should help with identifying pain. The following are some of the signs to look out for:
Lack of appetite
Vocalization (e.g. howling, moaning)
Aggression (e.g. biting, scratching)
Rapid or shallow breathing
Lethargy
Restlessness
Change in mobility (e.g. limping, stiffness, refusal to use stairs)
Resistance to being handled or picked up
Withdrawal from activities
Causes of Pain in Cats
There are many conditions that can cause your cat to experience pain. Some are more obvious, while others can go undetected. Listed below are common conditions that can bring about pain:
Surgery
Trauma
Infection
Cancer
Urinary tract blockage or stones
Digestive problems
Exposure to extreme heat or cold
Tissue complications (e.g. inflammation, tissue death, loss of blood supply)
Arthritis
Bladder inflammation
Eye conditions
Dental Conditions
Neurological condition
Diagnosis of Pain in Cats
To first determine what is causing your cat's discomfort, your veterinarian will want to localize the pain to narrow possible causes down. A physical examination can determine any obvious causes such as an injury. Providing the vet with a thorough history of your cat and its symptoms can also aid in this process.
Depending on what is found in the history and physical examination, your vet will recommend performing other diagnostic tests. Both oral and eye examinations can detect if a dental or visual problem is causing your cat pain, while looking at the genitalia and the ears can rule out complications in those areas. Your vet will also want to conduct a complete blood count (CBC) and a biochemical profile to check for infection and systemic illnesses.
Further tests include X-rays, CT scans, and MRIs of any area that is identified to be feeling pain, as well as ultrasounds of both the heart and the abdomen. Depending on what your vet feels is causing the pain, he or she may wish to perform more invasive procedures such as a biopsy of the tissue or a cerebrospinal fluid (CSF) tap.
Treatment of Pain in Cats
Once your cat's pain has been narrowed down to a specific area(s), your vet can begin proper treatment to resolve your pet's discomfort.
Underlying Conditions
Treatment options will vary with the nature and source of a cat's pain. Procedures and therapy may be administered to treat underlying conditions, which could range from medication or dietary changes to a dental cleaning or surgery. Treating and resolving the primary condition or injury should help relieve the cat's discomfort.
Medication
Your vet may recommend the use of various pain medications to alleviate your cat's suffering. Some of these include the likes of opioids (e.g. morphine) which are more commonly prescribed in the event of extreme distress. They will typically be given following a surgical procedure or in the management of a cat who deals with chronic pain in order to give them better quality of life.
In the case of inflammation being the culprit behind the pain, anti-inflammatory medicine will work best. For example, NSAIDs (non-steroidal anti-inflammatory drugs) can treat mild to moderate levels of pain. Corticosteroids are used to generally handle cases of arthritis or allergies, but they do run the risk of long-term side effects. As cats are very susceptible to the side effects of pain and anti-inflammatory drugs, you should always thoroughly consult with your vet before beginning any medication.
Supportive Care
When possible conditions are still being diagnosed, your vet may place your cat under supportive care to make it as comfortable as possible. This care includes measures such as changing the environment temperature, administering IV fluids, and providing supplemental nutrients.
Recovery of Pain in Cats
Any prescribed medication should be administered exactly how your vet specified. It is easy for a cat to overdose or experience harmful side effects, so it is important that you follow the medication plan laid out. Be sure to pay close attention to your cat's behavior. This includes monitoring their activity level, gait, and even their appetite. Pain is not something that goes away overnight, so continued monitoring is important, just as having frequent follow-ups with your veterinarian.
Pain Questions and Advice from Veterinary Professionals
Tiger
tabby
4 Months
0 found helpful
Has Symptoms
Disorientation, rapid breathing, semiconsciencs
My 4 month old male kitten just began screaming. Walking in circle and is disoriented. Once I picked him up I've found very rapid breathing and he is seemingly in an unconscious state other then his tail whipping occasionally.
My kitten is being very weird when we pay him he hunches down and meow's instead of standing and stretching out worried it might of hurt it's tummy,foot or back it normally has lots of energy and doesn't come up for a pat
Add a comment to Tiger's experience
Was this experience helpful?
Baker
American Shorthair
4 Years
0 found helpful
Has Symptoms
constant strain to urinate
Our male cat was diagnosed with cystitis a couple months ago, and we changed his diet to accommodate. This weekend he developed a full blockage and was treated with a flushing of his bladder. We couldn't afford the full $1200 treatment, so they did the 'quickie' and sent us home with pain and anti-spasm medication. But we're concerned because he's still straining to urinate constantly, he's not eating his normal amount of food, and we're having to force water into him. We don't know if it's left-over pain from the procedure, or if he's re-blocked.
Add a comment to Baker's experience
Was this experience helpful?
Rolo
Bombbay
2 Years
0 found helpful
Rolo is a neutered two-year-old cat. He is As healthy as could be. And very affectionate. Two days ago he was fine in the morning and by lunch he was rushing to the litter box with diarrhea, after a few trips it had turned into clear liquid. He was puking up all his food, And has become very distant and tired. His tail is constantly wagging and if you times I've caught him with his mouth open as if he's panting. He's not eating at all, and will drink randomly huge amounts. His breathing seems normal and his heart rate. But he will not play or interact. Today he seems almost a bit better. But still has the same symptoms. He does not seem to react to his surroundings, but he is walking around. We are out of town and can no where near afford a huge vet bill. However terriblfied as he's family ...
Add a comment to Rolo's experience
Was this experience helpful?
Willow
Persian
Four Years
0 found helpful
Our 4 year old cat started acting like she is in pain 2 weeks ago. We thought she may had been injured playing with her sister. She had congenital diaphramic hernia surgery 8 months ago so we were concerned. After multiple trips to the vet, x-rays, ultrasound, CT Scan, blood work twice, and exams we still do not know what is wrong with our kitty. They have checked her teeth, her spine, etc. Is it possible she has an injury that will just take time to heal. We were sent home after the CT scan with pain meds and told to see how she does in a week. She does eat which makes us feel a little better but other than that she just lays in front of our fireplace. Any other suggestions? We are desprite to help her feel better.
Did you ever find out what was wrong with your kitty?
Add a comment to Willow's experience
Was this experience helpful?
Luna
domestic short hair
20 Months
0 found helpful
Luna was a shelter kitten, she's
spayed but has no shots and she's been an apartment cat since.
A few months ago she started loosing a lot of weight and can't eat even though she tries to. She makes a crunching sound with her teeth but she hasnt lost any teeth. She's lost control of her bladder, her ears are floppy and she can hardly walk.
She was a very playful cat but now she spends her day laying down trying to get warm.

She's a very loving and well behaved cat, I don't want to see her in pain. Would it be best to put her to sleep?
Add a comment to Luna's experience
Was this experience helpful?
Momma Kit-ten
Egytptian Mau
8 Months
0 found helpful
Has Symptoms
Growls, hisses, throws up
I have a 7 month old kitten, and she went outside . a few days ago when i went in the room she was there laying on the bed i tried to pet her and she gave out a terrible cry at the same time i retracted my hand because i had thousands of cactus hairs in it. she was covered with it. the worst thing is her foot something ripped out two of her right hind toes and the other two are mangled.the nails are vertically ripped all the way past the cuticle and into the meat.she is still currently in the same condition except now the throws up after eating. the hides her foot under her tail the puts her front paw on top then lays her head on top of the lot. i cannot afford a cell phone so you know what the chances of me taking her to the vet are. I can care for her foot but she will not allow me to get near it. she growls, hisses, and spits. please help me i can not even afford a ell phone and
Add a comment to Momma Kit-ten's experience
Was this experience helpful?
Fluffy
Ragamuffin
7 Months
0 found helpful
Has Symptoms
sniffs randomly at the ground
aggressive when picked up
Help!!!**
My 7mo old male cat was angry after waking him from his nap. I went to pick him up and he whined at me. Then when I laid him on the couch and went to pet him and talk to him, he growled and hissed and tried clawing and biting at me.
He won't even come to me when called and this is very out of the norm for him as he is, what I like to call "Mama's Baby". He is a very affectionate and loveable cat, so his behavior is worrying me. I have 3 other cats to tend too so I just noticed this around noon time. I will monitor his actions from here on out and post updates, but if anyone may know what could be going on, I'd sure appreciate some help. He, as well as my other 3 cats are indoor/outdoor cats. I don't know if it could be an injury or if he just isn't feeling well.
Add a comment to Fluffy's experience
Was this experience helpful?
Charlie
Domesting Shorthair
4 Years
1 found helpful
I adopted a 4 year old, previously stray, cat in January. He's the best. However, over the past two months I noticed him limping more and more in his back right leg. Additionally, he wont put weight on it when he's jumping up or down. We went to the vet last week and after looking at the xrays the vet discovered that there are old bb gun bullets/pieces of bullets lodged in his hip and shin. He was put on buprenorphine for a week to see if his behavior was different with his likely pain taken away. He has definitely been in less pain this week. No limping, even weight distribution of his back legs and playing even more than before.

My vet suggested just keeping him on buprenorphine for the foreseeable future. Is that what you would recommend as well? It seems like I wouldnt recommend to a human to stay on opioids for the rest of their life and I'm nervous about doing that to my cat. Are there possibilities that removing the metal could help take his pain away? He was a stray so no idea when the injury happened or how long the metal has been in there.
Add a comment to Charlie's experience
Was this experience helpful?
Oreo
domestic short hair
15 Months
1 found helpful
My cat has leukemia and has lost a lot of weight. He doesn't eat anymore, he sleeps all day, he doesn't go the bathroom, he's very thin, and doesn't look the same anymore. Is it time to put him down?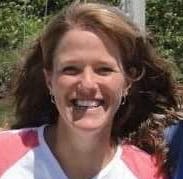 1611
Recommendations
It may be, sadly. It is sort of our job to make sure that our pets aren't suffering, and when they don't have any quality of life, we are able to help ease them through this. Your veterinarian can tell you for sure if Oreo is suffering, but it seems that he isn't doing any of the things that make life worth living anymore.
Add a comment to Oreo's experience
Was this experience helpful?
Trunks
Cat
9 Months
1 found helpful
For the last three days my 9mth kitten has been loudly meowing whenever I pick him up, today he's bitten me really hard because I tried to help him down off the bench. He had been constipated which has happened before, he also refuses to drink water I have tried everything to get him to drink water, I'm not sure if he's still constipated or injured, there's no sign of any injury and I've felt his ribs for any sign of pain. It's only recently that he's been doin this.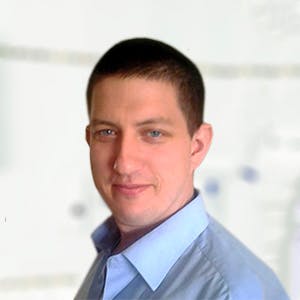 3320
Recommendations
Pain can be due to a variety of causes and may be due to spinal pain (spine flexes when lifted) or abdominal pain (pushing abdominal contents); without examining Trunks it is difficult to say what the specific cause is but I would suggest visiting your Veterinarian for an examination to be on the safe side since the pain and constipation may be related to an obstruction or other issue. Regards Dr Callum Turner DVM
I've already booked him for a check up, I'm so worried for him and will post the results from his vet visit.
Add a comment to Trunks's experience
Was this experience helpful?
Marcello
Unknown
6 Years
0 found helpful
Hello, today my cat seems to be in pain, walking slowly, tail seems stiff and is always low, and meowing differently than usual so that to me is a clear sign he's not feeling well. It also seems hes not eating or it may cause him discomfort. I also just saw him try to use the litter box but nothing happened. All this is recent, I was gone yesterday but my mother said she noticed nothing out of the ordinary.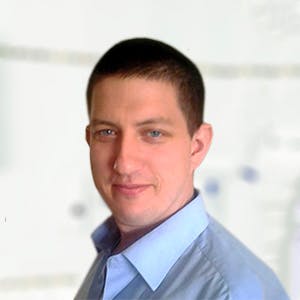 3320
Recommendations
Without examining Marcello it is not possible to determine whether there is pain or something else causing the symptoms described; if Marcello seems to be in pain or discomfort (or seems not himself) you should visit your Veterinarian for an examination to be on the safe side. Regards Dr Callum Turner DVM
Add a comment to Marcello's experience
Was this experience helpful?
Malcolm
short hair
10 Months
0 found helpful
My cat Malcolm makes a weird sound with his mouth randomly. When I had him neutered in March this was mentioned to the vet and he looked at his mouth and said everything seemed fine. He still randomly does this. I uploaded a video to YouTube and attached a link to it if you could watch and let me know if this is something that needs to be checked into further. The sound is low so you will need to turn up your volume to hear it. I am hoping he is not in pain.
https://youtu.be/wuLOnL35Xh4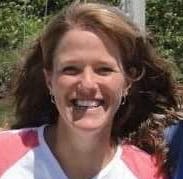 1611
Recommendations
That is an odd noise and behavior. It almost seems to me that he may be nauseous when he is doing that, and if his mouth and teeth appeared normal on exam, it might be a good idea to try giving Malcolm some hairball paste and see if that resolves it, if he has a hairball or something that is irritating his upper GI tract. If it doesn't resolve, you can show that video to your veterinarian, and it may help them figure out what is happening with him.
Add a comment to Malcolm's experience
Was this experience helpful?
Becky
Unknown
1 Year
0 found helpful
My cat is aprox 1 year old and she gave birth for the first time 3 days ago. She was still in great pain and coudnt move around without howling, she cant step on her feet it hurts her too much.and she didnt poop since giving birth. I took her to a vet to check if there are any retained babies or whats wrong with her and they did an x-ray and said nothing wrong with her and that its just the strain from giving birth.they also gave her an anti-inflamation injection. She still cant walk and still havent pooped and pees where she is laying with her babies. Sometimes she meows at me and props herself up like she wants me to pick her up and move her away esp if the linen is dirty. I did that yestery and moved her to the litter box but she didnt poop or anything, i dont think she can push. Is it alright if i pick her up or should i let her try to move to get her blood circulating? Btw i did call another vet yesterday and he also assured me its normal after a first time birth and that as long as shes eating and nursing its fine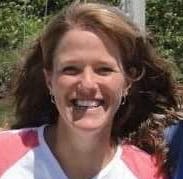 1611
Recommendations
I'm not sure that the behavior that you are describing is normal after having kittens, as Becky should not be in that much pain for any reason. If the medication that your veterinarian gave her has not helped, it might be a good idea to have a recheck, as that does sound unusual. I hope that she is okay.
Add a comment to Becky's experience
Was this experience helpful?
maddee
Tabby Cat
10 Years
0 found helpful
my cat is about 10 years old. normally she likes kitty treats, but the last week she hasn't been as interested. she has been picking at her dry food, but when I got wet cat food she seems to have an appetite. she acts like her tummy hurts and did throw up a little bit 2 days ago. she has never liked being held much but doesn't seem as comfortable being help. she has been drinking. she doesn't seem her normal self personality wise. I think a vet visit is in order to see if maybe a teeth issue or something else. thought I would check to see if any advise til I can get her in. any advise would be appreciated. thank you so much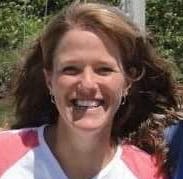 1611
Recommendations
I think it would be a good idea to have Maddie seen by a veterinarian, I agree with you. She may have a dental issue, or a systemic disease that is starting. Often times if we catch these things early on, we have a better chance of treating them. I hope that everything goes well for her.
Add a comment to maddee's experience
Was this experience helpful?
Lilly
British Shorthair
6 Years
0 found helpful
Hello. I have noticed that when my cat sometimes plays and jumps she then has to stop, meows, and lies on her back or side pulling in/up her legs and get the impression she is in pain and may have strained muscles or done something to her hip. I have never seen this before so I'm not sure if I should take her to a vet or if there's something I can do? After a while of resting she is fine but this has happened a few times now and mainly when jumping around. Your advice would be very much appreciated.

My email address is [email protected]

Kind regards Jacqueline

Read more at: https://wagwalking.com/cat/condition/pain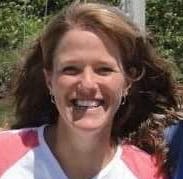 1611
Recommendations
Thank you for your email. Without examining her, I can't commenton whether Lilly might be painful, or if that is just her normal behavior. The best thing to do would be to have an exam with her veterinarian, and they can do a musculoskeletal exam and try and determine is she is painful. If she is painful, there may be some good pain medications that would make her more comfortable. I hope that she is okay!
Add a comment to Lilly's experience
Was this experience helpful?
Precious
Mancoon
2 Years
0 found helpful
Has Symptoms
growling, hiding hissing,twitching
My cat is 2 years old, I found him when he was 1 week old. I bottled fed him and he was perfect. He has always not liked his tail and he growls, he is not a normal cat, he growls when he wants out and does not meow.
About a week ago, he started acting a lot different, he really hates his tail now and is growling more. He hides behind our couch all the time and when we try to pet him and pick him up he is okay for a minute but then cry's and hisses like we hurt him and he runs away then starts growling again.
I am not sure if this is maybe a pain in his body, or if he got hurt and scared. I even thought brain cancer?? or I also did look up hyperesthesia.
Please let me know your thoughts.

My email is [email protected]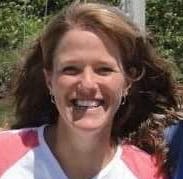 1611
Recommendations
Thank you for your email - that is strange behavior for Precious! It would be best to have him seen by your veterinarian, as they can examine him, determine if he is painful, has an injury, or has a condition that causes him pain in his tail area. Without seeing him, it is difficult for me to comment on what might be going on with him. I hope that he is okay, as he sounds like quite a character!
Add a comment to Precious's experience
Was this experience helpful?