What is Lymphoma?
Cats diagnosed with lymphoma tend to be middle-aged or older, although cats can develop lymphoma at any age. While there are no breed dispositions for lymphoma, cats who have had either leukemia or immunodeficiency virus have a higher risk of developing lymphoma.
Lymphoma is a common type of malignant cancer that forms when there is an uncontrolled growth in the number of lymphocytes in the immune system. The primary function of lymphocytes is to protect the cat from foreign bodies or substances that may cause harm. The cancer is most commonly found within the gastrointestinal tract, though it may affect any and all parts of the lymphatic system.
Symptoms of Lymphoma in Cats
Since lymphoma can occur in various parts of the body, including the liver, spleen, and lymph nodes, symptoms may vary depending on the location of the cancer. It is imperative that you take your cat to the vet immediately if you notice any of the following symptoms:
Enlarged or swollen lymph nodes
Weight loss associated with loss of appetite
Vomiting
Diarrhea
Fever
Lethargy or weakness
Panting
Insomnia or restlessness
Muscle atrophy
Depression
If the following severe symptoms are present, the cancer is in a crisis stage and requires immediate veterinary attention.
Seizures
Labored breathing
Excessive meowing
Lymphoma that is left untreated has a rapid and high mortality rate. Consult your vet immediately in order to ensure the best prognosis possible.
Causes of Lymphoma in Cats
Lymphoma is caused when lymphocytes, a type of white blood cell, begin to proliferate, or multiply rapidly at an uncontrolled rate. These cells produce antibodies that help fight disease. Lymphocytes travel through a network of blood vessels through several parts of the body, including the kidneys, chest, gastrointestinal tract, nose, spine, and skin. This network is known as the lymphatic system.
There is also a predisposition for lymphoma in cats who have previously suffered from leukemia or the immunodeficiency virus, though this link is not fully understood. Cats who live in homes with an active smoker also have a higher risk for developing gastrointestinal lymphoma.
Different forms of the cancer will reflect different symptoms; if the lymphoma occurs in the skin, you may notice redness, flakiness, or excessive itching. If it occurs in the gastrointestinal tract, a mass may form or the abdomen may become distended.
Diagnosis of Lymphoma in Cats
Your vet will first carry out a physical examination to identify protruding tumor masses. They will likely ask you questions about the cat's disease history, so be prepared to answer any questions they may have about this or your cat's symptoms.
Your vet may also use a number of tests in order to confirm a diagnosis of lymphoma. These include blood tests, cell count, urinalysis, and biopsy. If cancer is suspected in the gastrointestinal tract, chest, liver, or spleen, your vet may also perform chest x-rays and ultrasounds. The vet may also test for feline leukemia and immunodeficiency viruses.
Treatment of Lymphoma in Cats
The most effective treatment for cats diagnosed with lymphoma is chemotherapy. This will involve the use of several types of chemotherapeutic drugs. Chemotherapy has the highest chance of putting affected cats into the remission stage.
In some cases, particularly with lymphoma located in the gastrointestinal tract, surgery may be required to remove a physical mass. Radiation treatment may also be used in cats that are unable to undergo chemotherapy.
Recovery of Lymphoma in Cats
Unlike chemotherapy for humans, chemotherapy for cats will not cause hair loss, but may cause unwanted side effects such as diarrhea, vomiting, loss of appetite, and fever. Your vet may prescribe additional palliative treatment methods to reduce these side effects, including nutritional therapy, and pain management medication.
You will need to ensure that your cat gets plenty of rest during the recovery period. If your cat has had surgery, do not allow it to irritate the surgery site. Always follow your vet's instructions or recommended courses of treatment to the letter.
There is no cure for lymphoma, but with early detection, immediate action, and swift treatment, your cat will have a better chance of surviving the disease. Your cat will also have a reduced risk for developing lymphoma if you have them vaccinated against feline leukemia and immunodeficiency virus. Ask your vet about these vaccinations, especially if your cat is middle aged.
Unfortunately, due to the aggressive nature of the disease, cats affected by lymphoma generally have a poor prognosis. This is why early detection and treatment are key when it comes to maximizing survival time as well as quality of life. Cats that are older than seven years should have their blood tested by a vet every six months as a preventative measure.
Lymphoma Questions and Advice from Veterinary Professionals
Sammy
Taby
7 Years
0 found helpful
We have a 7 year old male cat (sammy) that we took into the vets a week ago because he had stopped eating. They said he was anemic and jaudice, took blood, and gave a steroid and appetite stimulant shot and the next day he ate a little, but then stopped again. We took him in yesterday and he is feline leukemia negative (-), but they suspect some type of lymphatic cancer. They gave another round of steroid and appetite shots, prescribed predisone, but he has lost over 3 pounds. If he does not start eating should we op for some type of feeding tube? Is there nutritional shots or iv's we could give him? Is there other ways to get a sick cat to eat? We've tried canned tuna and other flavors of various canned food, added chicken broth and canned tuna juice to the dry food. even cooked up chicken and steak for him to try. He just won't eat. I feel if he could eat and build up strength, we could try and start treatments for the cancer or whatever is causing his jaundice, but without eating, he's just getting thinner and thinner. We can't give him the predizone as he will not eat. I don't want to force feed and stress him our further. Any suggestions?
Hi there. So sorry to hear about Sammy. My cat was diagnosed with lymphoma around 10 weeks ago. My vet prescribed Metronidazole Suspension (compounded) and PrednisoLONE (from Acetate) Suspension Sugar-Free (compounded). I give it to him in a syringe in the evenings and mornings. He has taken the medication very well and has done very well on it up till now. It restored his appetite and prevented the vomiting and diarrhea he was having every day. Unfortunately it's not a cure. It has given him a good quality of life over the past couple of months and I've had time to come to terms with the fact that he isn't going to be with me much longer. I hope this helps. All the very best with your fur baby!
Add a comment to Sammy's experience
Was this experience helpful?
Simba
tabby
4 Years
0 found helpful
Has Symptoms
Loss Of Appetite, weight loss,
4 year old kitty, Simba. Diagnosed after high ratings in bloodwork due to kidney toxins/failure. He is slowing coming around post IV fluids for three days but now the one kidney is enlarged by 3 times of the other one. Blood toxins have come down but still high.
Add a comment to Simba's experience
Was this experience helpful?
Sophia
Siamese
12 Years
1 found helpful
Has Symptoms
Lethargy, fever, lack of apetite
Sophia, my 12-year old Siamese-mix, got diagnosed with GI large cell lymphoma a month ago, extended at the ilium, the area between the large and small intestine. A tumor the size of an avocado plus two lymph nodes were removed. Tomorrow she will have her 3rd session of chemo. So far she was tolerating the weekly sessions fine. The last 2 days her activity level was down, today she had fever, lack of apetite and lethargy. To make her comfortable, I gave her a bath with wet wipes with feliway. I gave her 1 ml of gabapentin to make her more comfortable since she looked distressed. How can I make sure she is not suffering? I would feel guilty knowing that i'm putting her thru unnecessary pain or suffering to keep her with me for a little longer. Can you give me some advice on what signs to look for to make sure she is not in distress? I love her dearly and I don't want her to suffer.
Add a comment to Sophia's experience
Was this experience helpful?
Phidget
mixed
17 Years
0 found helpful
Our sweet 17 and 1/2 year old kitty Phidget has been losing weight and has had "pink urine" for a few weeks. At first I noticed the weight loss, and even though its hard to see urine color in the sandbox, when a puddle formed I blotted it with paper and it was pink. So I went to out vet with a collected urine sample (not hard to do with a small snack size plastic baggie). He did some blood work to rule out thyroid issues, noted she was anemic, did an ultrasound (no visible tumors in her belly or kidneys), and gave her a long acting antibiotic shot. She also got 100 cc of saline subcutaneously in office. No change in the rose colored urine for 6 days, then for 24 hours, she had clear yellow urine! Relief. Until the rose tint cam back a day later. Back to vet, who is now trying to rule out lymphoma. Phidget seems happy, purrs, has a good appetite and except for arthritis, appears non-plussed about this problem. Physically, she has lost so much weight, but is still quite content. My biggest concern is her happiness and being comfortable. Any thoughts, MD's or friends with experiences w older cats?
My cat was diagnosed with lymphoma he's on Carambasal Chemo and he's in remission and he's doing just fine his skinny is everybody eats like a pig and runs around
My kitty, Doodle Bug, is 13 and was just diagnosed with lymphoma. She is losing weight and eats sporadically. There has been some minor vomiting, but not every day. The vet recommends an MRI to see how bad the cancer is in her gastrointestinal tract. It's $500 and then there will be chemo. I'm agonizing about what do you just as you are. I'm not sure how Doodle Bug will fare with everything. Please let me know what you decide to do and how your kitty is doing. I don't want Doodle to suffer in pain nor be subjected to treatments that may or may not help. My heart is hurting because Doodle is such a special kitty.
Add a comment to Phidget's experience
Was this experience helpful?
George
tabby
15 Years
1 found helpful
My 15 year old cat, George has always been feisty and on the go. He loves to play the piano whenever he hears music playing on Television to add to the ensemble. He teases our dogs and loves to keep them on the chase. He has a healthy appetite and meows loudly when he is ready to be fed. He is very picky about his litter box and lately has been refusing to use it. Over the weekend my daughter was home and noticed that his stomach was enlarged and round. I was checking him out and he scratched up my whole arm so I took him to the vet. While we were there he jumped all over the room and examined everything. He even crawled in all of the boxes of the bench that I was sitting in. His x-rays showed that he has a large mass in his abdominal area that is pushing everything out of place. They did blood work and took a urine sample. The doctor guessed it was lymphoma. Today they called with the report and told me his blood levels were good and showed no sign of infection. He does not have a urinary tract infection. The doctor had given him a steroid shot yesterday and he did use the litter box while I was at school. She has recommended that I take him to a cancer specialist so that he can have an ultrasound. She estimated that the cancer specialist would cost about $1500. She said another thing I could do would be to have her draw fluid from his spleen which she would be able to check. That would cost $250. The last option she offered was to just have him brought in to take steroid shots a couple of times a week. They last about 3 days. Each shot is $30. She has said that my cat will slow down very quickly and will eventually stop eating. I asked if they could remove the mass and she said that there was nothing to remove. That lymphoma is in the blood cells so it is everywhere. I am confused because I know I saw a mass when I looked at it on the screen. She called it a mass. I realize that my cat is 15 and will not live forever. My oldest cat lived to be 22. What I want most of all is for George to be comfortable and happy. Last night he sat in my lap all night a purred. He was very happy when he woke up this morning. I am not sure if the shot she gave him was the thing that helped him or the flea medication. She wants me to bring him in tomorrow but I am thinking I may just wait and see how he does over the weekend. If he is miserable then I will take him back to get a steroid shot but I was curious if there was a way that I could just give him something orally. I was also curious about holistic treatments and how well they work. I have put one cat to sleep and it was the hardest thing I have ever done. That was actually the first George 15 years ago. The thought of having to do it again is very upsetting but I would rather do that for him than to see him suffer. Any information you can give me would be much appreciated.
My cat, we call him Spaz, also has lymphoma. The vet removed a large mass that formed around his spleen. We gave him his first chemotherapy pill about a week ago and has been on prednisone for about 10 days. He still has a healthy appetite but has lost a few pounds. He plays and purrs just as he always has. He did vomit several times and there have been a few instances of labored breathing. I would like to know how George is doing since his case was a couple of months further along than Spaz. Please let me know.
Add a comment to George's experience
Was this experience helpful?
Daryl
dsh
15 Years
1 found helpful
During Daryl's 9/18 our vet noticed a 1lb weight loss from the year before. Suggested we wait 3 mos a recheck. 3 mos later checked for possible hyperthyroidism. Determined it was not thyroid related. Used urine samples and suggested kindey inadequacy or disease. Vet suggested an ultrasound in late January of 2019. Results show possibility of IBD or Lumphoma. Suggested exploratory surgery. I was concerned that exploratory surgery might be fatal for a 15 yr old cat and choose instead to monitor his health. Daryl's appetite and energy level were very strong until 3/27/19 when his appetite stopped. On 3/29 our vet recommended we euthanize Daryl. I didn't want my boy to suffer and agreed to euthanize. I will always regret not having the biopsy performed in January. I knew the outcome would be bad news and the end result fatal.
Add a comment to Daryl's experience
Was this experience helpful?
Joey
domestic short hair
12 Years
1 found helpful
Joey is about 12/13 years old. He's very loving boy who is close or on top of me constantly. In late November, Joey was sick for about 3 days. Wouldn't eat, was gagging and hacking, but no large fur balls. He chippered up seemed fine but began to rapidly lose weight and appetite. We took him to the Vet on 12/23 bloodwork was great except for elevated cell count. He got soft food
His appetite is very low. He drinks well. His behavior is normal, except for his appetite
January 4 Vet found a mass in his mid abdomen intestines had lost ounces . She said he has Lymphoma offered an X-ray or ultrasound to make sure but told us it is terminal.We are in agreement that we won't aggressively treat Joey. We won't let him suffer.
She gave him a lite steroid and fluids which have given him a better appetite. He is active and happy. How much Quality Time do cats with lymphoma in the abdomen usually have before euthanasia is necessary? Weeks, Months,Years?
I'm facing this now with Mr Kitty. What did you end up doing?
Add a comment to Joey's experience
Was this experience helpful?
Frankie
Siamese
17 Years
0 found helpful
My cat has a mass on his colon which the vet believes is lymphoma. The vet didn't feel the mass at his visit 6 weeks ago, so it's grown quickly. He is 17 years old, and in good health otherwise. He has lost weight, and stopped eating and moving his bowels. The vet gave him a steroid injection, and he is eating and going to the potty again. The vet said cats usually live a few months with this condition. Unfortunately, we have a vacation planned in a few weeks and I'm miserable about going away knowing how sick he is.
Add a comment to Frankie's experience
Was this experience helpful?
Arnie
Russian Blue
15 Years
0 found helpful
Saw two different vets--2 different diagnoses. First vet said it was "leiomyosarcoma" without an x-ray or biopsy. Second vet was much more conservative. She said in 30 years as a vet, she has never seen a case of Leiomyosarcoma and could not say what it was exactly without a biopsy. She said her "guess" would be Lymphoma, as the mass was in his intestines/abdomen area. All blood work was normal for our 15.5 year old cat. He was given an appetite stimulant by the first vet and since we decided against chemo with the 2nd vet, we are trying Prednisone. He is acting normally--eating, drinking, using the box and even playing sometimes.
Add a comment to Arnie's experience
Was this experience helpful?
Izzy
Domestic Shirt Haired Moggy
10 Years
1 found helpful
My 10 year old cat Izzy has large cell Lymphoma, a lump was found in her abdomen at a routine vaccination appointment and Lymphoma diagnosed on needle biopsy on July 2nd this year. Its isolated to the one lymph gland She was very well at the time. Chemo started straight away with Vincristine and high dose steroids and three weeks later she had her first Lumostine dose. Two weeks after that the lump was no longer palpable, so the Vinicristine was stopped and steroids reduced. However; the Lumostine has knocked her immune system out after each dose, so after admission for IV fluids and antibiotics she's recovered and we are now looking at tweaking her dose of Lumistine to prevent such a negative effect on her immune system. She has remained very well most of the time with only a couple of very short periods when she's been slightly quieter. Its early days but the lump hasn't returned and if you didn't know her diagnosis you wouldn't know she has cancer
Add a comment to Izzy's experience
Was this experience helpful?
Mir
dsh
16 Years
1 found helpful
Our domestic short-hair, Mir, was diagnosed with small cell lymphoma after exploratory surgery at age 13. She's lost quite a bit of weight, and one day had a mini seizure and just lay on her side panting.
The vet suspected IBS or some form of intestinal cancer, and suggested explorative surgery + biopsy was the only way to eb certain. The surgery was pretty hard on her at that age, but she came through okay (although she HATED the feeding tube that was in for several day post-op)
She's been on a combo of oral chemo (chlorambucil tablets) and steroids (prednisolone) for almost 3 years now. Started daily, now down to once every four days.
It's not been cheap keeping our fur baby happy and healthy. Surgery set us back a couple of thousand $, plus medication is about $150/ month, plus 6-monthly specialist checkups). But we are so lucky that we got this diagnosed early and seem to have if not beaten the cancer, then at least kept it in remission.
Mir is a happy older girl of 16 now, and has no idea that's she's unwell at all, although she's now an indoors only cat as immune system is compromised by the drugs. My husband and I have agreed we'll revisit the situation if she shows any signs of distress, but so far we've been lucky.
Lots of people think we're mad to have spent that much on a cat, but she's so special to us, and I cannot imagine doing anything less for her.
Add a comment to Mir's experience
Was this experience helpful?
Sushi
tabby
12 Years
1 found helpful
My cat was diagnosed with either lymphoma or something similar (I couldn't afford the biopsy but the specialist was pretty sure it was advanced lymphoma) there is a giant mass in her stomach, smaller ones in her throat, kidney & spleen. She is still eating a lot but recently started meowing a lot & pacing, which recently she's been more quiet & lethargic. Should I be considering pain pills or euthanasia? Or something else? I'm hoping pain pills or something else.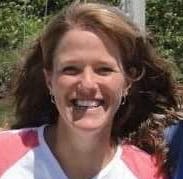 1611
Recommendations
If Sushi isnt on any medications, your veterinarian may be able to prescribe somethinng to help keep her comfortable a while longer. Since I can't examine her, it would be best to either call or visit your veterinarian, let them know what is going on, and see if there are any medications that might help her stay comfortable.
Add a comment to Sushi's experience
Was this experience helpful?
Tessy
tabby
13 Years
0 found helpful
Has Symptoms
weight loss, eating a lot, unkempt
My sisters cat was diagnosed with lymphoma 21 mths ago and has not received any treatment. If she has the slow action lymphoma can she survive this long. I am concerned she was misdiagnosed and actually had hyperthyroidism. Is this possible? My understanding is that hyperthyroidism is quite treatable however left too long it can be rater. I appreciate you must suffer from many fools who misdiagnose, but from everything I have read it is virtually impossible for this cat to still be eating (large amounts) and playing almost two years after being diagnosed.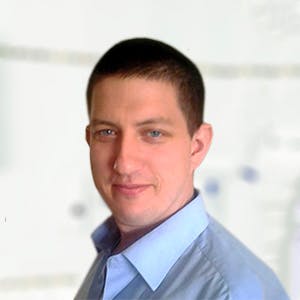 3320
Recommendations
Twenty-one months without any treatment is a long time, however without examining Tessy myself I cannot say whether or not a misdiagnosis was made; if you suspect that Tessy my have been misdiagnosed you should contact your Veterinarian or another Veterinarian (for a second opinion) for an examination. Regards Dr Callum Turner DVM
Add a comment to Tessy's experience
Was this experience helpful?
Negro
Calico
8 Years
0 found helpful
My kitty who is 8'has lymphoma. We been tearing him for 3 months with steroids. 48 hours ago he started walking and falling and having petite seizures. I am giving him
Neurontin which helps with the seizures but he continues to walk or try to wal nonstop. I don't know what to do. I hate to think of euthanasia as I don't believe in it for animals but I don't want him to suffer.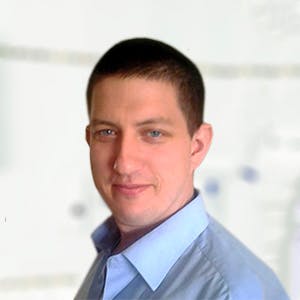 3320
Recommendations
Euthanasia is something which whilst not pleasant to think about, does stop the suffering of an animal and relieves the psychological burden of an owner; it does have its place in veterinary (and human) medicine. Without examining him I cannot determine whether any further treatment would be of benefit and would recommend that you follow up with your Veterinarian. Regards Dr Callum Turner DVM
Add a comment to Negro's experience
Was this experience helpful?
Smokie
short hair
16 Years
1 found helpful
Has Symptoms
Weight loss, decreased appetite, nt
Our cat was just diagnosed with lymphoma found in the spleen and liver. We have consented to chemotherapy treatments but are second guessing ourselves. She is 16 years old and we were told her treatment would take 16-20 weeks and her lifespan expectation would be 9-10 months. They didn't say after treatment or including treatment time. We are very confused as to what to do. We don't want her to suffer anymore than necessary. We want to help her as much as we can but not suffer. We could use your suggestions please.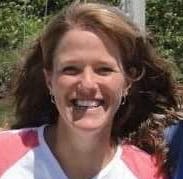 1611
Recommendations
That is a very hard decision to make, and I am sorry that that is happening to Smokie. If the chemotherapy is relatively stress free, it may be worth doing to have her around a little while longer, but if she is stressed by visits and the chemotherapy involves many veterinary visits, it may be kinder to her to let her enjoy the time that she has left. Prednisone is a stress free type of minimal chemotherapy, and I'm not sure what other treatments were discussed. It would be best to contact your veterinarian, ask what will be involved with her therapy, and decide whether the extra time is worth any stress for her.
Add a comment to Smokie's experience
Was this experience helpful?
Mili
Black Tabby
6 Years
0 found helpful
Has Symptoms
No appetite, short breathing,cancer
This Tuesday 5/22/18 my cat mili was diagnosed with cancer (lymphoma) I believe that's how it's spelled. And she has a huge bump on her nipple. An they said it spread to her lungs. An that once it does nothing you can can do about it. An they also removed a small amount of fluid, to
Help take pressure off lungs. My cat is only 6yrs old. She started having breathing problems 2 days before I took her to vet.. like shortness of breath which they said was cause of less room in her lungs. Well they suggested that this Friday I think about euthanization cause I guess it spread to far.. I just wanted someone else's advice. On if I could save her or not. With treatment or somthing .. Been reading up as much as I can to se what I can do.. But I wanna make sure she won't stop breathing in the middle of the night.. Do cats breath like that for a while
With the cancer before they pass? Or
Does that mean she doesn't have much time.. She won't really eat nor
Drink. I use a syringe to help
Her drink.. And eat. Any advice on what to do to help her be comfortable , or if you know if her breathing will
Just keep getting worse then I'll know when to take her to vet. Or will she stay shortness of breath consistent.
I guess I wanna know if her breathing like this means either she is dying or If it's just part of the cancer disease .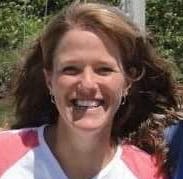 1611
Recommendations
I'm sorry that that is happening to Mili, that is very sad. Her breathing is probably related to the cancer being in her lungs, and if she has fluid building up, I think she may be suffering and not able to breathe. It is important that she doesn't suffer, and you may need to make a decision for her.
Add a comment to Mili's experience
Was this experience helpful?
Harley
Shorthair
3 Years
0 found helpful
Has Symptoms
swollen lymph nodes suddenly
Hello,

My three-year-old cat suddenly developed swollen lymph nodes in neck, behind ears and on legs. One lump was biopsied and the cat has normal blood results (no high white blood counts). He is a bit anemic, though. He tested negative for Feline lieukemia and had the vaccine two years ago. He is currently on an anti-biotic (Zithromax) for seven days. My vet thinks he may have cat scratch fever but we are awaiting biopsy results if lymphoma.

My vet mentioned taking steroids if it is lymphoma and that it is treatable/curable. Can you confirm this?

I would treat him if it is treatable/curable and did not put him through months of misery. He was a stray but is young and healthy, otherwise.

He had a bad case of fleas and a possible allergy on skin from one lesion (eggs?). His fleas do seem to finally be gone, though. I read that cat scratch fever is carried by fleas.

Thanks so much for your second opinion and advice!!

Much appreciated,

Laura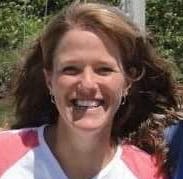 1611
Recommendations
Thank you for your email. If Harley's biopsy comes back positive for lymphoma, steroids are a common method of treatment, with somewhat successful results. There are other protocols for chemotherapy that are tolerated quite well by animals, as well, and increase the success of treatment and remission. His lymph nodes might respond to the antibiotics if it is an infection vs lymphoma, but they don't tend to all enlarge suddenly with an infection, so it is good that your veterinarian sent the biopsy off. Once you get the results, you can talk with your veterinarian more about options, but animals do tend to tolerate chemotherapy with steroids and other drugs quite well. I hope that Harley recovers well from this.
Add a comment to Harley's experience
Was this experience helpful?
Emma
Domestic shorthair
12 Years
0 found helpful
My cat was just diagnosed with lymphoma. She has fluid around her spleen, kindeys and a node in her liver. The vet said that she could send me to see a specialist but I'm wonder if she is just too old for this? She also has blood clots due to Saddle Thrombosis that recently happened in October.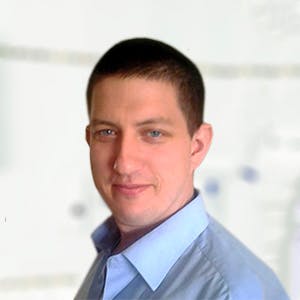 3320
Recommendations
An age of 12 years is old, but may not be too old; it really depends on the overall severity of the lymphoma. A visit to a Specialist may be valuable just for the consultation so that you will have a better idea of any surgical or medical options. This can be a stressful time for you and Emma but you should explore all of your options. Regards Dr Callum Turner DVM
Add a comment to Emma's experience
Was this experience helpful?
Taylor
short hair ginger
3 Years
0 found helpful
My cat was diagnosed and treated for biliary a year ago, treatment included use of cortisone and a drug called Primaquinine, today another vet diagnosed him with Lymphoma, i would like to know if the lymphoma could have been caused by the biliary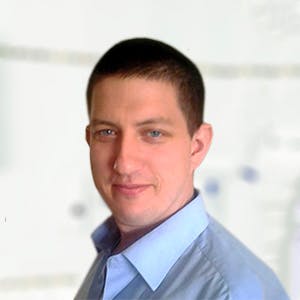 3320
Recommendations
Biliary (or Babesiosis) and lymphoma are not related, one is parasitic and the other one is multifactorial (but not parasitic). Regards Dr Callum Turner DVM
Add a comment to Taylor's experience
Was this experience helpful?