What is Loss of Appetite?
It is crucial to address the loss of your cat's appetite, because 24 hours of avoiding food (as little as 12 hours for young kittens) can have considerable impact on your cat's health.
When a cat lacks the ability or desire to eat, the condition is typically referred to as anorexia. This continued loss of appetite is not generally an illness in itself, but more likely a clinical sign that can point to a number of illnesses or other problems.
Symptoms of Loss of Appetite in Cats
Although the clearest sign that your cat is not eating is to observe them refusing food each time it's given to them, there are other symptoms that can be present that can help narrow down what may be causing the food avoidance. Keep a lookout for any of the following signs, as they can indicate an issue such as disease:
Lethargy
Excessive drooling
Dehydration
Vomiting
Diarrhea
Weight loss
Change in behavior
Labored breathing
Signs of infection (e.g. pus discharge)
Causes of Loss of Appetite in Cats
There are several potential issues that can cause a cat to lose its appetite. The causes are usually grouped into two separate categories, psychological and medical.
Psychological
Dislike of new food
Moving to a new home
New pet or baby joining the family
Travel to unfamiliar location
Other stress (e.g. bullied by another pet, hospitalization)
Medical
Vaccination side effect
Parasites
Dental issue (e.g. toothache)
Digestive system disease (e.g. stomach, esophagus, liver)
Kidney infection
Cancer
Blood disease
Infections
Trauma/injury
Ingestion of poison
Diagnosis of Loss of Appetite in Cats
Due to the variety of causes of a cat's loss of appetite, a veterinarian will want your pet to undergo a complete evaluation. One of the first things that may be done is checking your cat's weight and temperature, as well as the usual workup of a CBC (complete blood count), a urinalysis, and biochemical profile. The workup can determine specific disorders found in internal organs, like infectious diseases. Also, your vet may perform a physical examination to find things such as wounds or other signs of trauma.
A chest or abdominal x-ray or ultrasound will probably be recommended to look for any abnormalities or inflammation. If parasites are suspected to be the cause, the vet will order a fecal examination. Furthermore, your cat will undergo an oral examination to check for dental diseases.
As the loss of appetite can sometimes be psychological, it may be difficult to come up with a diagnosis if lab tests come back normal. You can assist in the diagnosis by keeping track of and informing the vet of any changes to your cat's behavior, as well as what occurred around the house when those changes began.
Treatment of Loss of Appetite in Cats
Your veterinarian will want to begin treatment immediately as the longer the anorexia continues, the quicker your cat's health will decline. Often, treatment will begin while the vet is still determining exactly what is causing the loss of appetite. There are a handful of different methods to treat the condition.
Medication
Depending on the diagnosis, your vet will prescribe the corresponding medication to treat whatever illness your cat may have. For instance, antibiotics may be given for a bacterial infection, while medication to treat parasites will be prescribed upon the discovery of the parasite.
There are also drugs available that will stimulate your cat's appetite while handling some of the other symptoms, such as nausea.
Fluid Therapy
Either through an IV or through injections under the skin, your vet will deliver fluids to your cat so they will continue to receive hydration and vital nutrients.
Feeding Tube
This method of feeding helps avoid food going through your cat's mouth, which may be especially helpful if a dental disease is the cause of loss of appetite. Liquefied or softened food can be sent directly into the pet's digestive system. It's a method that's also useful for psychological problems with food as the cat won't be able to associate any negative feelings with food being in its mouth, and instead will steadily begin to eat on their own again.
Feeding Techniques at Home
Often, when the problem is directly related to the psyche rather than any physical illness, treatment works best with mixing up the diet or changing the way your cat is fed. You can try giving food directly out of your hand or through a syringe and adding favored foods. Also, warming up the food may prove useful, but always check that it's not too hot and is close to body temperature.
Recovery of Loss of Appetite in Cats
It is important that you continue to observe your cat as its appetite increases at a steady, consistent rate. A lack of eating can lead to dehydration, so be on the lookout for that as well. Your cat may benefit from the likes of electrolyte or hydration supplements, which your vet will be able to recommend. If medication is given, always follow your vet's instructions to prevent the illness returning.
If changes at home are to blame for your cat not eating, then you should also address with your vet on how best to manage the situation, such as in the case of bringing in a new pet or even having a baby. Be sure to follow up with your vet to make sure your cat's eating habits are returning to normal, and if there are any indications that the anorexia has returned, take your pet in for another examination as soon as possible.
Loss of Appetite Questions and Advice from Veterinary Professionals
Totoro
Tuxedo
2 Years
0 found helpful
My 2 year old cat usually meows to be fed & always gobbles down his food & chases his sister. Today he hasn't really eaten except for two small cat treats which he didn't even finish. He's usually very active, but has been very sleepy and lazy all day. When he does get up he walks just fine, jumps up or down fine. I've felt his stomach and around his body and he doesn't react in pain. He's very talkative and the few times he's talked today it sounds not like normal. I could be being dramatic, but he's my baby and he just sounds a little different. He's been very affectionate as always.
My cat named Leo does not want to eat, he will just smell the food but will not eat a lot it, he seems so well because he still plays with us. He is beutered already but he keeps going out just to enjoy the view of other cats playing, and he likes it more than eating. What should I do?
Add a comment to Totoro's experience
Was this experience helpful?
Dobby
short hair
1 Year
-1 found helpful
Dobby stopped eating all of the sudden. I try to give him wet food (his favorite) but he will just lick it and won't eat it. I took him to the vet and they did blood work but found nothing. Went again because vet recommended a injection for appetite. They checked him and recommended a x-ray because the vet "felt" something on the intestine, x-ray came back and they found nothing. They just gave me a laxative and oral vitamins, and gave him liquids under the skin. Dobby is still not eating, and he has lose weight. I can feel his spine. I am really worried.
Add a comment to Dobby's experience
Was this experience helpful?
Penelope
Domestic longhair
11 Months
0 found helpful
My kitten (almost a year old) has recently started hiding a lot more and sleeping literally all day. She won't eat or drink anything and she has really labored breathing. She's lost probably half her body weight (give or take) in the last month. She cries when you pick her up or hold her too long. I'm very concerned...
Is your kitty ok? The symptoms sound like she needs med attn
Add a comment to Penelope's experience
Was this experience helpful?
Garfield
Male
1 Year
0 found helpful
My cat stop running and jumping just a week ago . he strated to look weird he was just lay everywhere . but he still was eating and using the bathroom . but he still was laying to much on jul 25.2019 he died at 12 afternoon
Add a comment to Garfield's experience
Was this experience helpful?
Char
Not sure
1 Year
-1 found helpful
My cat had kittens 2 weeks ago and over the last couple days she has barely touched her food or drank anything I'm really worried can anyone tell me what could be happening
Add a comment to Char's experience
Was this experience helpful?
Elvis
Mix
7 Years
-1 found helpful
For the last couple of days, my cat has refused to eat, not sure if he is drinking water, has not pooped, but has vomited periodically throughout the day. His gums are not full bluish but are not pale. He does react to play time. He's breathing is normal and his stomach does not appear to be extended or bloated. He is trash eater, meaning if there is anything on the floor he will eat it. I have found plastic pieces and bits of rubber band in his stools in the past but could not locate where he finds it. Elvis is an indoor cat only due to being declawed at an early age before we got him. His last weigh in made him about 22lbs. I am not sure if this is a phase or if I should dash to ER. He mentally alert just vomiting without eating is freaking me out.
My cat has loss of appetite..she sleeps the whole day....diarrhea...and she has lost some weight all in a day! Please help me.
Even though he's an indoor cat he may've contracted parasites. Test, it's cheap($50).
Add a comment to Elvis's experience
Was this experience helpful?
Oliva
Van
4 Years
-1 found helpful
Vomiting Loss of Appetite

My 4 years old Turkish Van female, Olivia, is sick for 12 days now to be exact. She refused eating and she was vomiting for 5 days. I brought her to the vet immediately from day 1 she vomit. They gave her shots of antibiotics, vitamins, and appetite enhancer but it did not bring her appetite back. Her only way of getting nourished was trough an IV for a week. They performed blood test and it turned out fine. She was hospitalized for 3 days and after that she looks fine and well. Her color was not anymore pale and she looks energetic. After 3 days of hospitalization and on the 8th day from when she got sick I brought her back home. I was hopeful that she returned to her normal self. But she refused eating and even drinking. She was looking for food and believe me she tried to eat. But she refused everything I offered. I tried her favorite canned food first, then tried a new one, and another of different aroma and flavor, of different type canned and dry food. She refused all of it. She was going back to her bowl but when she smells it she will leave. She tried to ate dry food but it seems like she can't able to chew it. I used the forced feeding method by using syringe. I was hoping it could help to bring her appetite back. Today is her 4th day of no eating since she was discharged from the hospital. Though she is not vomiting anymore since I do force feeding, but it is very alarming that she is not eating at all.

I checked for any signs of gum inflammation but it looks fine. She has no lost teeth. I do not know what to do anymore. I think I've lost all of the possible way to win her back to normal. It was hard to see her in pain during hospitalization with a needle in her vain, though I know that was necessary. I am hoping that there could be another way or method to get her back to normal other than being hospitalized again. I need your help. Olivia needs your help. We appreciate your response. Thanks.
I am not a vet, however, I do hope that Olivia snapped out of what ever ailed her. So difficult to watch our fur babies decline. You did everything possible to get her well. I don't quite understand why she had to be hospitalized for such a long time. The bill must have been outrageous.
I hope you tried testing for parasites.
I am going through the exact same symptoms and vet experience as Olivia. Did you find anything to help her? After Sterling came home he was eating a small amount of hard food, but now he will only lick the gravy off of soft food. I think I am going to have to have them put him on IV again. Please let me know if anything helped Olivia. Thank you.
Add a comment to Oliva's experience
Was this experience helpful?
Guindy
Indian
3 Months
-1 found helpful
Hi
My ikitten used to be very playful and healthy but now she's very weak, doesn't eat anything anaemic, lean and even cannot sleep properly.. We have done the tests and as per doctor she's just anaemic (doesn't have blood at all according to the doctor).. We've given her glucose for the first 2 to 3 days and now she started eating 3 to 4 chuncks of whiskas gravy.. But now again she's not eating that also properly..someone please help..
Add a comment to Guindy's experience
Was this experience helpful?
Findux
adopted street cat
4 Months
-1 found helpful
a week ago we adopted a 4 months old street cat foung by a vet clinic. they said they have made internal and external parasite treatment we must come a week later to have hybride vaccination. our little kitten was lovely she weak but she had no problem with eating and drinking water or playing games. a week later in the morning we went our clinic.. our vet measured her fever 40 C and listened her hearth and lungs and recommended vacination of antibiotics and fever medicine.. vet made the vacinations and we went home .. after a few hours our kitten refused to eat or drink ..started to escape to dark places.. and wanted to sleep.. I insisted on eating or drinking and tried smelly kitten food (wet formula). she smells wanted to eat but she seems to vomit and refused to eat or drink she run to her sandy poop bowl and stayed there.. the second day (2 days before) she seemed little fine and we went to vet and told these to our vet.. she said our cat have infection and we must continıe vaccination.. we made our kittens second vaccination.. we came home and kitten become worse.. she couldnt do anyting only look my face and meow meow suffering from pain.. i tried to feed her end she refused and went worse.. third day we told she became worse vet checked with blood test and ultrasound and we had to leave our kitten in clinic.. vet gave serum to her antibiotic and fever injection also vomiting injection..
Kitten seemed worse we were desperate and left our litte kitten in clinic ..i Today ı called this morning vet she was alive.. but so weak unable to move. but meoving in pain. .. i will go to clinic after work what do you recommend is it side effect did we make wrong?
Must we take her home? I'm desperate She is dying and i could'nt do anything for her please answer
Add a comment to Findux's experience
Was this experience helpful?
Henry
Domestic longhair
10 Years
-1 found helpful
Has Symptoms
Lethargy, no appetite, diarrhea
I recently got a kitten, and my older cat has been pretty tolerant and they chase each other around the house twice a day. But my cat has been secretly eating the kitten's food which resulted in diarrhea that lasted more than 48, but he still had energy and appetite, but I was still worried so I got some medication from the vet, which didn't work and resulted in him losing his appetite and being a bit more lethargic than usual. I ended up taking him to the vet two days later to get a shot instead, hoping it will relieve him of diarrhea pains, but the doctor stuck him finger in him bum to get a stool sample( could hv just asked for a sample, what the hell?) vet visit resulted in him not having any physical issues that could be seen or checked by the stool sample. Doctor said the meds should be continued so I waited a day to give him the meds the next day. This was a big mistake! Now he's completely lethargic, won't get ANYTHING, not even his favorite snacks! Won't do anything, drinks water and pees but that's it. I've managed to get him to eat som hills recovery food today. I'm wondering if I should take him back to the vet to get some blood tests. I'm thinking this is more of a psychological issue than a health issue. My cat is 10 years old but he is a happy healthy kitty with no health issues, only some missing teeth which were taken out by the vet last year so this shouldn't be the reason why he's not eating either. Please help share you wisdom! I've moved to japan with my cat from New York, and I honestly don't trust the doctors or vets here!! Please help!!! Btw the diarrhea stopped...only because he hasn't eat much solid food since getting a finger in him bum on Friday night!
Add a comment to Henry's experience
Was this experience helpful?
Cupcake
American Short Hair
1 Week
-1 found helpful
We have three orphaned kitten and they are about 5 to 7 days old. We use a syringe to feed them and two of them can eat, sleep, and poop well. The female kitten was continuously displaying a weaker body condition compared to the two males and recently start to lose appetite (she will not take down food since we feed every three hours) and appears to sleep longer. The two males start to crawl around and explore but the female just stay in one place.
Add a comment to Cupcake's experience
Was this experience helpful?
Gus Gus
Mackerel Tabby
2 Years
0 found helpful
Has Symptoms
Unknown Water consumption
My cat has odd eating habits; he nibbles on his food for some then walks away, then comes back and nibbles some more. Sometimes he randomly turns up his nose or gets distracted and seldom eats for the rest of the day. He DOES eventually eat, but it takes him a very long time—almost as if he isn't hungry (eating less than 1 cup of dry and less than 5 ounces of canned...sometimes not even eating neither until the next day but still "asks" for more food. Which he acts like he's starving but after I give it and he eats some, then he's fine. We've often wondered if just giving them food was more so physiologically comforting rather than if he was actually hungry or not, but I don't know.

He is a runt and half the size of our other cats, but they both weigh the same (10 lbs or so). The other one eats fine and sometimes nibbles and walks away too, but the plates are kept up because the other cat sometimes eats his leftover food when he isn't around...or Gus Gus eats off of the other cats plate when there's clearly food on his.

Other than that he is super playful, always full of energy, and healthy. The other cat and him get along just fine too. We had treated them both for worms, but Gus Gus was doing this even when we first got him about a year ago. Separating the other cat works for him to eat, but it doesn't for Gus Gus. Gus Gus also eats the same type of food he has these past months but just lacks an appetite. (and yes, we feed them at specific times in the day for breakfast and dinner, but Gus Gus sometimes finishes at either 10pm or 12am anyway).

I'd think for a last note, he seems to like eating wet food a bit more, but it's still the same scenario with both dry and wet. He'll pig out on treats though! LOL
Add a comment to Gus Gus's experience
Was this experience helpful?
Badio
European Shorthair
2 Years
0 found helpful
Medication Used
morphine given while hospitalized
anti nausea tablets from the vet
After coming home from the vet, my cat has completely refused to eat or drink. He usually gets really excited for food but in the past few days, he wouldn't eat even if you feed him by hand. He does have a history with digestion problems, but rarely does he refuse to eat. He also likes to stick his head in the dark for some reason, and he's now lying in a corner of the house and barely moves. We're really worried, is there any way we can increase his appetite?
Add a comment to Badio's experience
Was this experience helpful?
Azrael
Maine Coon
13 Years
0 found helpful
Has Symptoms
decreased appetite sleeps
decreased appetite sleeps more
decreased appetite sleeps alert
decreased appetite sleeps is alert
Azrael is a 13 year old diabetic Maine Coon. She had been overweight, but since becoming diabetic she has lost weight. She has always had a good appetite, but today her appetite has significantly decreased. I got her to take a few licks of wet food & she did take a lick of mayonnaise. She is taking sips of water out of her water dish, & I noticed she did urinate in her clean litter box.I have an appointment with her vet tomorrow. She is an only cat & is strictly an indoor cat. I don't see any dental issues going on, nor does her breath smell bad. Any ideas what could be possibly going on with her?
Add a comment to Azrael's experience
Was this experience helpful?
Kitty
domestic short hair
9 Years
0 found helpful
We recently moved cross country from NC to WA. Our new apartment is smaller and it has taken about 2 weeks for our house hold goods to arrive. We've just been staying in our new place with an air mattress and suitcases we could fit in our car for the road trip. We first flew Kitty out to WA to stay at my in-laws while we dealt with the movers in NC and she stayed there for a week while we drove to WA. When we arrived in WA we got the keys to our new apartment, got Kitty from the in-laws and tried to get settled while we waited for our stuff. She's been fine while she was at my in-laws and for the first week and a half at the new apartment. High energy, very vocal and very curious. Our new place is on the 5th floor and there is no AC here like there is in NC. We've been doing our best to try and keep the place cool. The heat didn't seem to bother her but she started getting some hairballs. She's had them here and there in the past so I didn't think anything of it. Then one day she just stopped eating. By the time my husband and I noticed it had probably been about a day and a half. We took her to the emergency vet. They ran blood tests and said her WBC was little low and they wanted to keep her overnight with IV fluids. The Dr. said she was very stressed out there and thought it would be best for her to come home and to feed her baby food with a syringe. We're on day 2 of feeding. She's peeing normally, no diarrhea. Her appetite seemed to come back a little the first day. She ate some fish flakes out of my hand. The second day still no interest in food. She hides in the closet and comes out every now and then but just doesn't have much energy. Our household goods are arriving soon and I'm hoping she's just depressed from the move and seeing our old stuff will make her feel better. Any tips would be greatly appreciated I'm very worried. We will touch base with the dr again and see what needs to happen next but when we picked her up after her overnight stay they said they couldn't say anything wrong with her. I understand this was a big move but she seemed ok with the new place then all of the sudden no appetite. The hairballs might be bothering her too along with the heat.
Add a comment to Kitty's experience
Was this experience helpful?
Chico
white cat
17 Years
0 found helpful
My cat is 17 and has skin cancer on her front leg (suspectedly), she isn't getting treated for it and takes cbd oil to help her slightly.She manages perfectly and has been nice she was diagnosed 4 months ago, she is doing well. She currently has been constipated for 5 days and has only done 2 hard blobs of poo (she has been given laxatives). today she hasn't ate but has liked the gravy off of her cat food.She is drinking and urinating normally but has burped a few times today and threw up clear liquid with a small chunk of cat food jelly (I suspect because of an empty stomach). what do I do before I take her to the vets?
Add a comment to Chico's experience
Was this experience helpful?
Puskin
American Shorthair
18 Years
0 found helpful
My 18 year old male cat has lost appetite. He does try to eat some and then goes into hiding. I do not want to put him through extensive tests at this point but like to make his days easier for him. Wonder if anyone knows of any home remedies? I will get a baby dropper and give him liquids, water, chicken soup.
Add a comment to Puskin's experience
Was this experience helpful?
Max
American Shorthair
5 Years
0 found helpful
We have a five year old male cat, indoor only and 13 lbs. He is the Alfa male with two other cats and a dog. We call him out gentle giant because he is so sweet. Recently he started throwing up and became very lethargic. He won't eat or drink either and hides to be alone. After two days of this, I brought him into the vet. They gave him fluids, meds for nausea, ran X-ray, checked for parasites, etc. Everything came back normal but in his X-ray, the vet saw gas in his colon. Nothing else. His intestines were clear. They gave him an appetite enhancer and that didn't work so I gave him food through feeding tube. Basically force fed which stressed him out and he hated. I'm at a loss on what could be wrong. My vet bill is outrageous but everything is coming back clear. What else could this be? Desperate for any help.
My story is literally the same down to all the days, and details. My alpha 5 year old orange/blonde tabby is living this exact description. Did you ever get answers??
Add a comment to Max's experience
Was this experience helpful?
Jimmy hendrick
Domestic sorthair
1 Year
0 found helpful
My cat is struggling to breathe gasping for air his ribs are suck in he's losing appetite I took him to the doctors they said we need to do x-rays and bloodwork I was not able to afford it so the doctor prescribed me antibiotics and a steroid he was doing good for the first three days we are on the 4 Day now and he is struggling to breathe again please help me please I don't know what else to do
Add a comment to Jimmy hendrick's experience
Was this experience helpful?
Draco
Maine Coon
5 Months
0 found helpful
Has Symptoms
Loss of appetite and seizures
We have a Maine Coon kitten who is 5 months old. At three months he seemed to be having growing pains. Crying out in pain, hobbling on front paws. He no longer played with his brother and started losing his appetite. At 4 months he was not growing and losing weight. Our vet did blood work and it all came back negative. We have been force feeding him for two weeks now and last week he started to have seizures. He just started his seizure meds and B12 injections. We are all at a loss what could be wrong with him. Our vet said prognosis probably wouldn't be good and we should know in about two weeks if we will need to put him down.
Add a comment to Draco's experience
Was this experience helpful?
Grey Worm
Ugandan
9 Months
0 found helpful
My kitten stopped eating and started vomiting. She sleeps all day and eats nothing. Only drinks a little water infact it doesn't sleep but lays in a place and started blankly. Am worried,it's been three days
Add a comment to Grey Worm's experience
Was this experience helpful?
Smudge
Tuxedo
15 Years
0 found helpful
My cat is over 15 years old and isn't eating much. Healthy in every other way. He is starting to lose weight. I have tried new food, old food canned food, chicken, chicken and rice and scrambled egg. He eats a little here and a little there. He urinates and poos. No blood or any other problem.
Add a comment to Smudge's experience
Was this experience helpful?
George
Outdoor
2 Years
0 found helpful
George vomited last night and had diarhea. He seemed a little off during the day, low energy. He then slept all night no diahrhea or vomitting and ate a bit of food in the morning and a bit at lunch. He is getting playful again. But still not eating as much as he usually does. He runs to his food and gulps it in a few minutes all the time.

When should I be concern and visit the vet?!
Add a comment to George's experience
Was this experience helpful?
Salem
Common
17 Years
-1 found helpful
Hi, my name is Keren. how are you?
My Cat will not eat. He fought with another cat a week and a half ago, got bites that got infected. The vet gave him Ampicillin for five days and the wounds got better, but yesterday another wound opened and liquid flowed freely from it. The wound is clean and he's back in Ampicillin, but he will not eat. His appetite diminished a lot since the fight, for days he ate just a few bites and then rejected the food. Only once ot twice a day. And today he won't eat anything. He drinks a lot of water but no food.

The vet gave him vitamins (B) and calcium yesterday. But he's not better today. He's obviously weak and in pain. He sleeps but wakes easily all day.

What can I do? I know his liver will be affected by lack of food. But I can't get him to eat anything.

Thank you and good day, Keren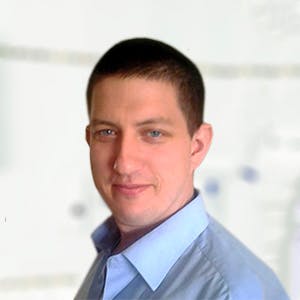 3320
Recommendations
There are various reasons for a reduction in appetite and lethargy in an older cat with infection and recent traumatic events being possible causes; it is important to get all signs of infection treated and to encourage Salem to eat, this may include mixing some smooth wet food with some water so that it may be syringed into the mouth. Continue with the treatment prescribed by your Veterinarian and follow up with them if there is no improvement. Regards Dr Callum Turner DVM
Add a comment to Salem's experience
Was this experience helpful?
Trixie
former barn cat
16 Years
-1 found helpful
Has Symptoms
She seems quite normal otherwise.
Our cat Trixie is 16 years old. She usually has a good appetite, but the last 2 or 3 meals of canned food that I offered her, she didn't want. So I offered her a couple of different flavors and she didn't want them either. Finally, I offered her some raw chicken and she ate that and seemed to enjoy it. Today, a similar thing happened with the first food offered, but then she did eat a fairly good amount of the second one I gave her. I have been trying to offer her more varieties of food recently because she had lost a little bit of weight at her last vet visit. She has been pooping and seeing just fine and when I gave her the daily dose of Catlax today she did eat it readily. So do you think I am just worrying a bit to soon? Thank you so much for any advice.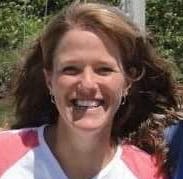 1611
Recommendations
As cats age, many systemic problems can start to affect them. Given Trixie's lack of appetite, it would be best to have her examined by a veterinarian, and some basic blood work done to rule out any illnesses that need treatment. If you are feeding her chicken, it would be best to cook it, as raw chicken has high levels of Salmonella and E.Coli that can make her quite ill. I hope that she is okay.
Add a comment to Trixie's experience
Was this experience helpful?
zoe
shorthaired tortie/calico combination
1 Year
-1 found helpful
zoe is normally very interested in food. she has ignored her food the last two feedings. (i feed three canned meals a day.) her belly feels warm, but not distended or slack. this is an extreme shift for her and i don't know if she might have eaten something she shouldn't or if something else is wrong. she still holds her tail up when she walks, but she's not as energetic as usual.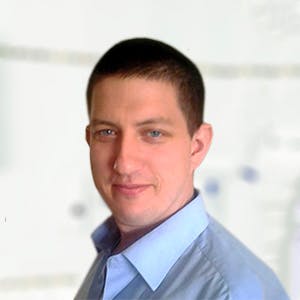 3320
Recommendations
A loss of appetite may be caused by a variety of different conditions which may include infections, parasites, foreign objects, poisoning, obstructions, liver disease, kidney disease, stress, spoiled food among many other causes; without examining Zoe I cannot say what the specific cause is, but recommend you visit your Veterinarian for an examination to be on the safe side so that the underlying cause is determined and treatment may be given. Regards Dr Callum Turner DVM
Add a comment to zoe's experience
Was this experience helpful?
Victoria
Tuxedo
2 Years
-1 found helpful
Sorry in advance as this may be a little long but I'm hoping someone can help. I recently adopted a rescue cat back in May. She's roughly 2 years old and she is usually very loud and bossy when it comes to being fed and if we aren't moving fast enough for her she lets us know it but I noticed on Friday morning she wasn't at my door, kitchen or anywhere in sight like she normally is to be fed. My mom tried to feed her throughout the day and she barely ate anything. Yesterday and today she refuses to eat or drink any water. I took her to the vet immediately on Friday when I noticed this. They took comprehensive blood work and then an x Ray yesterday and nothing. They said besides a little gas in the colon and some poo that was sitting in there they weren't worried about it because it would come out. The vet gave me Famotidine for nausea and then cerenia for vomiting. She only vomited a small amount of yellow liquid yesterday and that was it. She seems to be acting normal outside of not eating and drinking. I've tried cooking up some chicken, an egg, put a very small amount of milk in a bowl down and she REFUSES any and all of it. I bought some Nutri-cal high calorie gel from Petco last night and have been smearing it around her mouth and trying to get it in her mouth but trying to get the correct amount in her mouth is challenging. I had to smash up the nausea pill into dust and then put on some of her canned food and force feed her. She was perfectl fine on Thursday. I've spent $400 in the last two days and plan on taking her back today because I don't know what to do. I just lost one rescue back in April that I only had 1 year and she was only 7 or 8. The vet found out she had chronic kidney failure and did everything I could to try and help her. It came out of nowhere. I don't know if I'm being overly paranoid but I just want an answer instead of forking out almost $500 for an I don't know. Any help or recommendations would be much appreciated.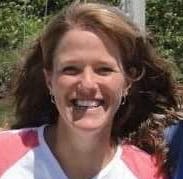 1611
Recommendations
I'm sorry that is happening to Victoria - there must be something going on to cause that loss of appetite, but it is good that her bloodwork is normal. There is an appetite stimulant called Mirtazapine that can be used to get cats eating again, and that might work for her. You can ask y our veterinarian if they think it might be appropriate, and I hope that she gets back to normal soon.
Add a comment to Victoria's experience
Was this experience helpful?
Simba
Abyssinian
Two Months
-1 found helpful
Has Symptoms
Dehydration weight loss vomitting
My cat is two months old. And in the past two days she has stopped playing and lost her appetite. Yesterday night she started to vomit and hasn't eaten anything since then. I forcefully gave her some rehydration salts from yesterday but today also she is vomiting and she doesn't eat or drink anything. Today she looks lifeless and lethargic with sunken eyes she always stays in a corner and doesn't lie down down fully she only stay in the 'loaf of bread position'. She has seriously lost her weight. I took her to the vet today and the gave her IV lines and some medicine to stop her from vomiting. What is the cause of this? Has she eaten something toxic? She didn't go to the toilet today.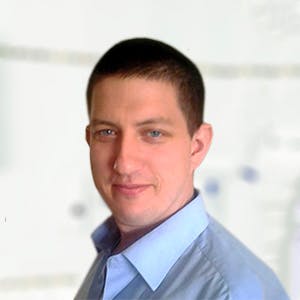 3320
Recommendations
The symptoms that Simba is presenting with are very vague and are not specific to any particular condition since most infections, diseases, conditions etc… result in a loss of appetite, vomiting and lethargy. It is important to keep Simba hydrated and offer other supportive and symptomatic care. Regards Dr Callum Turner DVM
Add a comment to Simba's experience
Was this experience helpful?
Miloš
Siamese
2 Years
-1 found helpful
Has Symptoms
Minimal to no voluntary movement
Good day

My cat is approximately 2 years old. He has no history of a serious illness. I have no information of the parents medical history.

He is usually playful, chatty cat. Two days ago, around late afternoon, his symptoms were as follows:
Minimal to no voluntary movement
Dull eyes
Shallow breathing
Pain in his abdomen (his stomach was not distended)
Refusal to eat or drink

My cat has been a IV line for the past two days. His livelihood has improved although he still has no appetite.

Blood tests have not been done, only symptom related predictions have been made.

Therefore what would the possible diagnosis and/or stance be to take from this point onwards.

Many thanks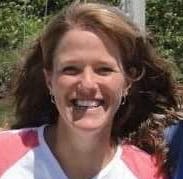 1611
Recommendations
There are many possible causes for the signs that Milos is showing, and without lab testing and x-rays, it might be difficult to fully diagnose him and give him appropriate treatment. If you are able to have further testing done, it would be a good idea, as IV fluids may be helping keep him hydrated but not really treating the underlying problem for him. I hope that he is okay.
Add a comment to Miloš's experience
Was this experience helpful?
Share
domestic short hair
11 Years
1 found helpful
She is 7 lbs loss 2 lbs in one month. Did the whole blood work and it came back good. She has arthritis in her back and cardiomyopathy. Her cognitive ability to me is a concern she wonders and stares at walls. We change to a/d science diet wet food she eat a little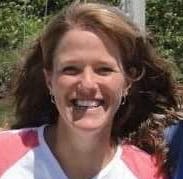 1611
Recommendations
That is a lot of weight for Share to have lost in a month. I'm not sure what lab work was run, but it would seem that further diagnostics might need to be done to see what is causing her loss of appetite and strange behavior. Abdominal x-rays or ultrasound may be the next best test to see if she is having an intestinal problem. I hope that you and your veterinarian are able to get to the bottom of this for her.
Add a comment to Share's experience
Was this experience helpful?
JJ
Black
2 Months
0 found helpful
I have recently moved to a new home with my 2 cats, he's been fine up until the middle of last week. It started with him just using the bathroom outside the litter box, which he has never done, I thought he was just acting out. Then he started vomiting clear due to him not eating or having an appetite, he's lost weight, and sleeps all day, his breathing is shallow sometimes. What could be wrong with my baby?
Add a comment to JJ's experience
Was this experience helpful?
Browny
DOMESTIC
1 Month
0 found helpful
My cat seemed to lose its weight. I think it is because of parasites. How can I make it take its mother's milk? Any home remedy as I cannot afford to go to the vet? My kitten is only 1 month and 1 week old.
Add a comment to Browny's experience
Was this experience helpful?
Bouncey
Tuxedo
4 Years
0 found helpful
Has Symptoms
Loss Of Appetite, less activity.
Hello, we had a doctor to visit us for to vaccine our cat 2 weeks back, after bit of struggle we managed to get hold of him; he seemed ok after that for few days; but now since last 3 days showing signs of loss of appetite and low mood. Please advise. Thank you.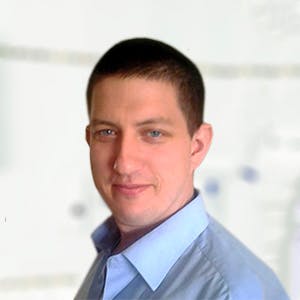 3320
Recommendations
Some side effects or adverse reactions may occur after vaccination but we normally see them within a day or two of vaccination; it is possible if two weeks have passed that the symptoms are not related to the vaccination. There are many causes for a loss of appetite and lethargy, the lethargy may be related to decreased food intake; oral injuries, dental issues, infections, parasites, poisoning among many other conditions may lead to a loss of appetite and lethargy, you should have your Veterinarian check Bouncey over to be on the safe side. Regards Dr Callum Turner DVM
Add a comment to Bouncey's experience
Was this experience helpful?
Scampy
domestic short hair
14 Years
-1 found helpful
Hi My cat Scampy 14.5 years eats very little but still drinks water and cat milk. Initially we thought this was due to the heat but now not so sure. Was sick a few weeks previously but did not think anything off it. Went to vet for vaccination but while he had lost weight seemed healthy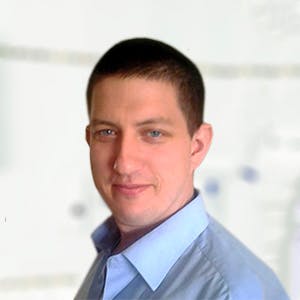 3320
Recommendations
There are many causes for a loss of appetite in cats especially as they age which may include dental disorders, oral trauma, swallowing difficulties, foreign objects among other causes; you should return to your Veterinarian for an examination to be on the safe side to narrow in on a specific cause. Regards Dr Callum Turner DVM
Add a comment to Scampy's experience
Was this experience helpful?
Flash
American Short Hair
1 Year
-1 found helpful
What could be wrong with my 1year old cat? And should I take him to the vet? He is losing weight and not eating, he isn't pooping, he has hair loss on his back by his tail, losing hair on bottom and legs as well as his tail. He drinks lots of water.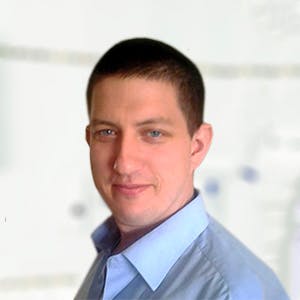 3320
Recommendations
You should visit a Veterinarian to help narrow in on a cause, a loss of appetite is a symptom common with many different conditions so it doesn't help in making a diagnosis; however lack of defection and hair loss by the tail by indicate an issue with the anus, anal glands, foreign object, tumour or another cause. Regards Dr Callum Turner DVM
Add a comment to Flash's experience
Was this experience helpful?
PeeWee
Mix
1 Year
-1 found helpful
My cat began vomiting a few days ago. I feed hard food, and the food was fully liquified by the time he began vomiting, and he is always ready to eat what I feed him. He did this a couple days and now he has no appetite. He'll take a couple bites, then turn away. I even tried soft can food this morning with the same reaction. He acts like he wants it, takes a little then stops. He has also started acting lethargic, but is ears and nose are cool to touch, and his nose is still moist. My son said he noticed he was chasing moths that had gotten in the house and thought maybe he ate one that could have possibly made him sick. Wasn't sure if that might be his problem or not. Yes, he is drinking, but not alot.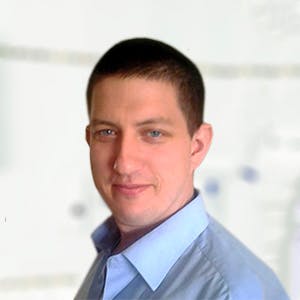 3320
Recommendations
It is possible that the ingestion of a moth may have caused some gastrointestinal irritation which may cause some vomiting, try to keep PeeWee rested and give just water (or mixed 50:50 with plain Pedialyte) for around 12 hours then give some boiled chicken chunks to see if it can be held down; if there is no improvement (or you suspected PeeWee may have consumed something poisonous) you should visit your Veterinarian for an examination. Regards Dr Callum Turner DVM
Add a comment to PeeWee's experience
Was this experience helpful?
Fire
Pusakal
8 Months
-2 found helpful
This morning my cat refused to eat food and i saw that he has redness of the eye, continuing salivate and if my sibling carry him he gets angry .. Yesterday he get vaccinated for anti rabies. What can i do to my cat?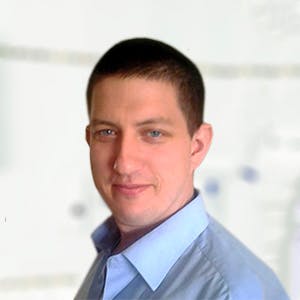 3320
Recommendations
It sounds like Fire is having a side effect or reaction to the rabies vaccination which isn't uncommon and may cause these symptoms; generally these types of reactions are self limiting and cats may not eat and would be lethargic for a few days afterwards. You should ensure that Fire is hydrated, but if other symptoms present you should return to your Veterinarian for an examination to be on the safe side. Regards Dr Callum Turner DVM https://wagwalking.com/cat/condition/adverse-reaction-to-rabies-vaccine
Add a comment to Fire's experience
Was this experience helpful?
Tok
dsh
2 Years
1 found helpful
My cat is a male castrated, 2yr old cat. He have less appetite this week but will still eat a little, everything's fine he would play he would meow when we get back. She drinks a lot lately. She usually drinks a lot but lately she drinks a little bit more. She usually eats hills dry food. And just now he vomitted some clear coloured, sticky vomits with some of his short hair inside.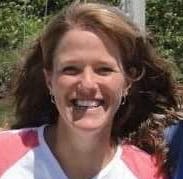 1611
Recommendations
Tok may have a hairball, or he may have another problem that is causing his increased drinking and decreased appetite. It would be best to have him examined by a veterinarian, as they can see him, determine what might be going on, and recommend any treatments that he may need.
Add a comment to Tok's experience
Was this experience helpful?
Shadow
Dont know
2 Months
0 found helpful
Has Symptoms
Lack of apetite, cant walk, weight
My kitten is only 2months old.. She was a strong kitten till not sure what happened but now barely eats and cannot walk.. Mother of cat has dropped her a few times and barely feeds her.. Thought it was fleas which we are getting rid of and that time her mum dropped her
And the fact that her mother stopped feeding her..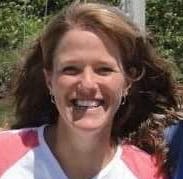 1611
Recommendations
At 2 months old, Shadow should be eating on her own. Kittens are prone to parasites, infectious diseases, and diseases passed from the mother. Since she isn't eating or moving much, she needs to be seen by a veterinarian. They'll be able to examine her, determine what might be going on, and give her any treatment that she may need. I hope that she is okay.
Thank u.. We have been feeding her and she does eat but very very little.. So she does look quite small.. We start to see glimpses of her looking like she is getting better but then the next day seems withdrawn again.. But she seems to really have trouble with one of her legs and tries to keep it tucked in.. Can see she wants to move but just can't. So it is hard to know what caused her to be like this...
Add a comment to Shadow's experience
Was this experience helpful?
Darby
domestic short hair
7 Years
2 found helpful
I have guests in our house this week and my cat started vomiting friday. He threw up 10 times in the first 24 hours. I took him to the vet Saturday and was examined and blood work and vet diagnosed him with stress and prescribed gabapentin which he did not vomit on but no eating or pooping yet. I called my vet today to tell them my cat still has not ate and they prescribed miratazapine appetite stimulant. I gave him his dose at 3pm and he vomited again at about 10pm. Just once for the first time in two days. He acted fine at the vet out of the environment with all the people. Is it stress or something more?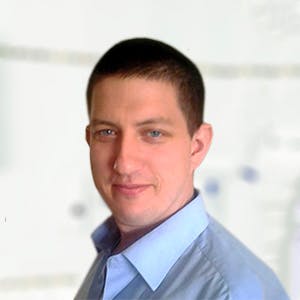 3320
Recommendations
If Darby was less stressed at your Veterinarian's office than at home with the house guests it is most likely a stress related issue; stress is not understood enough in animals and may cause a loss of appetite, vomiting, diarrhoea, behavioural changes among many other symptoms. Try to keep Darby calm during this time and ensure that hydration is kept. Regards Dr Callum Turner DVM
Thank you for your imput. He has always just been with my husband and I (no kids) and our house guests have a 13 year old girl who is loud and energetic and this morning he peed in the middle of her bed. Which he has never gone outside the litter box. II feel like it was him telling me who is bothering him. Our guests leave Friday morning so I am hoping symptoms subside then. Also, that was the first time i personally saw him peeing in a few days. So i am not too upset.
Add a comment to Darby's experience
Was this experience helpful?
Rupert
tabby
10 Years
0 found helpful
My 10 year old male tabby has gradually lost appetite in the last few weeks. In November, he was diagnosed with hyperthyroidism and his sister with diabetes. I couldn't treat his sister alone and sadly had to let her go to a shelter. I give him 1ml Thyronorm twice a day and thankfully his weight went up from 3.6kg to 4.0kg. However, he now seems to be eating less each day, especially wet food. For about a week, this followed with him compensating by eating more Go Cat dry food. He also drinks more water. It's now at the point where he eats only about 20% of the amount of wet food he'd normally eat daily (1/2 pouch of Perle at the most). His mood seems ok and he's as loving as normal. The weather is very cold right now (there's just been a fair amount of snowfall), so he doesn't really go out much and sleeps for much of the day. Also, about two weeks ago, the drains blocked and overflowed. As there was a slight chance that he may have picked up a bit, I took him to the vet's and they did blood tests. His thyroid range is ok and his blood sugar is normal. He's also well hydrated and the vet said his tummy was nice and soft. She gave me a week's worth of Omeprazole for stomach inflammation, in case that's the issue. Nothing has changed though and now I'm becoming very concerned about him. I'm on a low income, so I can't afford constant vet visits. Can you give me any advice? Also, is it possible he could just be pining for his sister? Thanks. Dean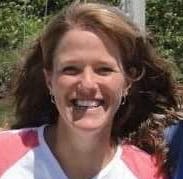 1611
Recommendations
Thank you for your email. From your email, it seems that Rupert is eating less canned food, but is eating more dry food, which may be maintaining his weight and health. If you have concerns, it would be a good idea to follow up with your veterinarian to re-assess him, and see if he has a problem or if he is okay.
Add a comment to Rupert's experience
Was this experience helpful?
Jet
Ragdoll
2 Years
-1 found helpful
My cat had not eaten in days, at first I thought he was picky. I tried 3 dry foods and wet food. Then I saw white streaks in his poop and a white thing near his butt. The vet wanted to do lots of tests but I couldn't afford everything. He was given a dewormer and stomach medicine. Two days after the medicine, he still won't eat more than a few bits of food. His pee looks like a normal yellow, he pees a couple times a day. His poop, since the wormy poop, has been about once a day since and looks regular dark brown and solid. He eats treats but not real food. Will the worm medicine eventually work and make him hungry?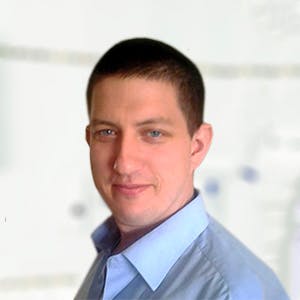 3320
Recommendations
You should stop giving Jet treats so he needs to rely on food instead of waiting for the good stuff, if you are continually giving him treats because he is not eating he will not eat his regular food; also you should try giving him some wet food which has been warmed in the microwave slightly (like you would with baby food) to make it more appetising then transition him across to kibble. If he still doesn't eat, return to your Veterinarian for another examination. Regards Dr Callum Turner DVM
Add a comment to Jet's experience
Was this experience helpful?
Jasper
American Longhair
One Year
0 found helpful
My cat started vomiting early this morning and has refused food all day as well. He seems a little lethargic and has had some lose stool with a tiny amount of blood present in it. Could this be parasites? What do I need to do?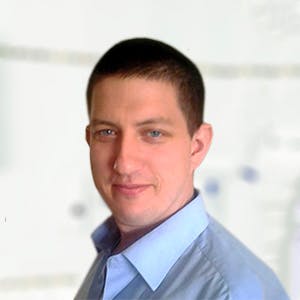 3320
Recommendations
There are various causes for a loss of appetite and the presence of blood in the stool which may include parasites, infection, foreign objects, food sensitivity, poisoning, colitis among other causes; if you haven't recently wormed Jasper, you should do so and try to encourage eating using a different food. You may need to visit your Veterinarian if there is no sign of improvement for a physical examination to determine an underlying cause. Regards Dr Callum Turner DVM
Add a comment to Jasper's experience
Was this experience helpful?
Myrtle
Ragdoll
9
0 found helpful
My 9 yr.old ragdoll has diareha and will not eat much. She has been to several vets and nothing seems to work. Can you help?
Been there done that. I took her a vet hospital and they charged me 1500. and it didnt seems to help her much. I have since then made 2 more trips and she wont eat their food or powder that gave me that you sprinkle on.
Had to charge $200 more. Have no more money, could you suggest something?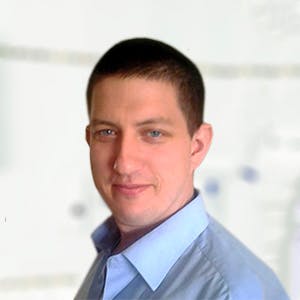 3320
Recommendations
There are various causes for a loss of appetite in cats which may including infections, foreign objects, parasites, other obstructions, liver or kidney disease among other issues; it is difficult to think of a possible cause for the symptoms without examining Myrtle or having blood tests or x-rays but I would attempt to feed her slowly to encourage eating. You can try to encourage eating by getting some smooth wet food and mixing it with water which you can try to syringe into the mouth drop by drop; other than that it is difficult to offer any treatment without know the specific cause of the loss of appetite. Regards Dr Callum Turner DVM
Add a comment to Myrtle's experience
Was this experience helpful?