What is Loss of Appetite?
It is crucial to address the loss of your cat's appetite, because 24 hours of avoiding food (as little as 12 hours for young kittens) can have considerable impact on your cat's health.
When a cat lacks the ability or desire to eat, the condition is typically referred to as anorexia. This continued loss of appetite is not generally an illness in itself, but more likely a clinical sign that can point to a number of illnesses or other problems.
Symptoms of Loss of Appetite in Cats
Although the clearest sign that your cat is not eating is to observe them refusing food each time it's given to them, there are other symptoms that can be present that can help narrow down what may be causing the food avoidance. Keep a lookout for any of the following signs, as they can indicate an issue such as disease:
Lethargy
Excessive drooling
Dehydration
Vomiting
Diarrhea
Weight loss
Change in behavior
Labored breathing
Signs of infection (e.g. pus discharge)
Causes of Loss of Appetite in Cats
There are several potential issues that can cause a cat to lose its appetite. The causes are usually grouped into two separate categories, psychological and medical.
Psychological
Dislike of new food
Moving to a new home
New pet or baby joining the family
Travel to unfamiliar location
Other stress (e.g. bullied by another pet, hospitalization)
Medical
Vaccination side effect
Parasites
Dental issue (e.g. toothache)
Digestive system disease (e.g. stomach, esophagus, liver)
Kidney infection
Cancer
Blood disease
Infections
Trauma/injury
Ingestion of poison
Diagnosis of Loss of Appetite in Cats
Due to the variety of causes of a cat's loss of appetite, a veterinarian will want your pet to undergo a complete evaluation. One of the first things that may be done is checking your cat's weight and temperature, as well as the usual workup of a CBC (complete blood count), a urinalysis, and biochemical profile. The workup can determine specific disorders found in internal organs, like infectious diseases. Also, your vet may perform a physical examination to find things such as wounds or other signs of trauma.
A chest or abdominal x-ray or ultrasound will probably be recommended to look for any abnormalities or inflammation. If parasites are suspected to be the cause, the vet will order a fecal examination. Furthermore, your cat will undergo an oral examination to check for dental diseases.
As the loss of appetite can sometimes be psychological, it may be difficult to come up with a diagnosis if lab tests come back normal. You can assist in the diagnosis by keeping track of and informing the vet of any changes to your cat's behavior, as well as what occurred around the house when those changes began.
Treatment of Loss of Appetite in Cats
Your veterinarian will want to begin treatment immediately as the longer the anorexia continues, the quicker your cat's health will decline. Often, treatment will begin while the vet is still determining exactly what is causing the loss of appetite. There are a handful of different methods to treat the condition.
Medication
Depending on the diagnosis, your vet will prescribe the corresponding medication to treat whatever illness your cat may have. For instance, antibiotics may be given for a bacterial infection, while medication to treat parasites will be prescribed upon the discovery of the parasite.
There are also drugs available that will stimulate your cat's appetite while handling some of the other symptoms, such as nausea.
Fluid Therapy
Either through an IV or through injections under the skin, your vet will deliver fluids to your cat so they will continue to receive hydration and vital nutrients.
Feeding Tube
This method of feeding helps avoid food going through your cat's mouth, which may be especially helpful if a dental disease is the cause of loss of appetite. Liquefied or softened food can be sent directly into the pet's digestive system. It's a method that's also useful for psychological problems with food as the cat won't be able to associate any negative feelings with food being in its mouth, and instead will steadily begin to eat on their own again.
Feeding Techniques at Home
Often, when the problem is directly related to the psyche rather than any physical illness, treatment works best with mixing up the diet or changing the way your cat is fed. You can try giving food directly out of your hand or through a syringe and adding favored foods. Also, warming up the food may prove useful, but always check that it's not too hot and is close to body temperature.
Recovery of Loss of Appetite in Cats
It is important that you continue to observe your cat as its appetite increases at a steady, consistent rate. A lack of eating can lead to dehydration, so be on the lookout for that as well. Your cat may benefit from the likes of electrolyte or hydration supplements, which your vet will be able to recommend. If medication is given, always follow your vet's instructions to prevent the illness returning.
If changes at home are to blame for your cat not eating, then you should also address with your vet on how best to manage the situation, such as in the case of bringing in a new pet or even having a baby. Be sure to follow up with your vet to make sure your cat's eating habits are returning to normal, and if there are any indications that the anorexia has returned, take your pet in for another examination as soon as possible.
Loss of Appetite Questions and Advice from Veterinary Professionals
Share
domestic short hair
11 Years
0 found helpful
She is 7 lbs loss 2 lbs in one month. Did the whole blood work and it came back good. She has arthritis in her back and cardiomyopathy. Her cognitive ability to me is a concern she wonders and stares at walls. We change to a/d science diet wet food she eat a little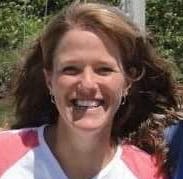 1371
Recommendations
That is a lot of weight for Share to have lost in a month. I'm not sure what lab work was run, but it would seem that further diagnostics might need to be done to see what is causing her loss of appetite and strange behavior. Abdominal x-rays or ultrasound may be the next best test to see if she is having an intestinal problem. I hope that you and your veterinarian are able to get to the bottom of this for her.
Add a comment to Share's experience
Was this experience helpful?
Miloš
Siamese
2 Years
0 found helpful
Has Symptoms
Minimal to no voluntary movement
Good day

My cat is approximately 2 years old. He has no history of a serious illness. I have no information of the parents medical history.

He is usually playful, chatty cat. Two days ago, around late afternoon, his symptoms were as follows:
Minimal to no voluntary movement
Dull eyes
Shallow breathing
Pain in his abdomen (his stomach was not distended)
Refusal to eat or drink

My cat has been a IV line for the past two days. His livelihood has improved although he still has no appetite.

Blood tests have not been done, only symptom related predictions have been made.

Therefore what would the possible diagnosis and/or stance be to take from this point onwards.

Many thanks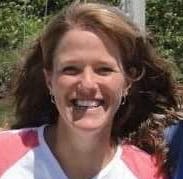 1371
Recommendations
There are many possible causes for the signs that Milos is showing, and without lab testing and x-rays, it might be difficult to fully diagnose him and give him appropriate treatment. If you are able to have further testing done, it would be a good idea, as IV fluids may be helping keep him hydrated but not really treating the underlying problem for him. I hope that he is okay.
Add a comment to Miloš's experience
Was this experience helpful?
Shadow
Dont know
2 Months
1 found helpful
Has Symptoms
Lack of apetite, cant walk, weight
My kitten is only 2months old.. She was a strong kitten till not sure what happened but now barely eats and cannot walk.. Mother of cat has dropped her a few times and barely feeds her.. Thought it was fleas which we are getting rid of and that time her mum dropped her
And the fact that her mother stopped feeding her..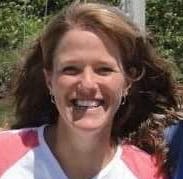 1371
Recommendations
At 2 months old, Shadow should be eating on her own. Kittens are prone to parasites, infectious diseases, and diseases passed from the mother. Since she isn't eating or moving much, she needs to be seen by a veterinarian. They'll be able to examine her, determine what might be going on, and give her any treatment that she may need. I hope that she is okay.
Thank u.. We have been feeding her and she does eat but very very little.. So she does look quite small.. We start to see glimpses of her looking like she is getting better but then the next day seems withdrawn again.. But she seems to really have trouble with one of her legs and tries to keep it tucked in.. Can see she wants to move but just can't. So it is hard to know what caused her to be like this...
Add a comment to Shadow's experience
Was this experience helpful?
Darby
domestic short hair
7 Years
1 found helpful
I have guests in our house this week and my cat started vomiting friday. He threw up 10 times in the first 24 hours. I took him to the vet Saturday and was examined and blood work and vet diagnosed him with stress and prescribed gabapentin which he did not vomit on but no eating or pooping yet. I called my vet today to tell them my cat still has not ate and they prescribed miratazapine appetite stimulant. I gave him his dose at 3pm and he vomited again at about 10pm. Just once for the first time in two days. He acted fine at the vet out of the environment with all the people. Is it stress or something more?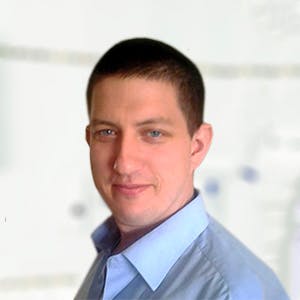 2937
Recommendations
If Darby was less stressed at your Veterinarian's office than at home with the house guests it is most likely a stress related issue; stress is not understood enough in animals and may cause a loss of appetite, vomiting, diarrhoea, behavioural changes among many other symptoms. Try to keep Darby calm during this time and ensure that hydration is kept. Regards Dr Callum Turner DVM
Thank you for your imput. He has always just been with my husband and I (no kids) and our house guests have a 13 year old girl who is loud and energetic and this morning he peed in the middle of her bed. Which he has never gone outside the litter box. II feel like it was him telling me who is bothering him. Our guests leave Friday morning so I am hoping symptoms subside then. Also, that was the first time i personally saw him peeing in a few days. So i am not too upset.
Add a comment to Darby's experience
Was this experience helpful?
Simba
Abyssinian
Two Months
0 found helpful
Has Symptoms
Dehydration weight loss vomitting
My cat is two months old. And in the past two days she has stopped playing and lost her appetite. Yesterday night she started to vomit and hasn't eaten anything since then. I forcefully gave her some rehydration salts from yesterday but today also she is vomiting and she doesn't eat or drink anything. Today she looks lifeless and lethargic with sunken eyes she always stays in a corner and doesn't lie down down fully she only stay in the 'loaf of bread position'. She has seriously lost her weight. I took her to the vet today and the gave her IV lines and some medicine to stop her from vomiting. What is the cause of this? Has she eaten something toxic? She didn't go to the toilet today.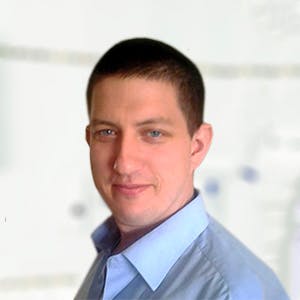 2937
Recommendations
The symptoms that Simba is presenting with are very vague and are not specific to any particular condition since most infections, diseases, conditions etc… result in a loss of appetite, vomiting and lethargy. It is important to keep Simba hydrated and offer other supportive and symptomatic care. Regards Dr Callum Turner DVM
Add a comment to Simba's experience
Was this experience helpful?
zoe
shorthaired tortie/calico combination
1 Year
0 found helpful
zoe is normally very interested in food. she has ignored her food the last two feedings. (i feed three canned meals a day.) her belly feels warm, but not distended or slack. this is an extreme shift for her and i don't know if she might have eaten something she shouldn't or if something else is wrong. she still holds her tail up when she walks, but she's not as energetic as usual.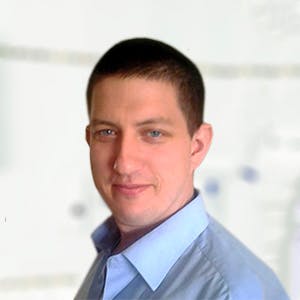 2937
Recommendations
A loss of appetite may be caused by a variety of different conditions which may include infections, parasites, foreign objects, poisoning, obstructions, liver disease, kidney disease, stress, spoiled food among many other causes; without examining Zoe I cannot say what the specific cause is, but recommend you visit your Veterinarian for an examination to be on the safe side so that the underlying cause is determined and treatment may be given. Regards Dr Callum Turner DVM
Add a comment to zoe's experience
Was this experience helpful?
Tok
dsh
2 Years
0 found helpful
My cat is a male castrated, 2yr old cat. He have less appetite this week but will still eat a little, everything's fine he would play he would meow when we get back. She drinks a lot lately. She usually drinks a lot but lately she drinks a little bit more. She usually eats hills dry food. And just now he vomitted some clear coloured, sticky vomits with some of his short hair inside.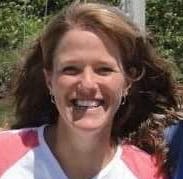 1371
Recommendations
Tok may have a hairball, or he may have another problem that is causing his increased drinking and decreased appetite. It would be best to have him examined by a veterinarian, as they can see him, determine what might be going on, and recommend any treatments that he may need.
Add a comment to Tok's experience
Was this experience helpful?
Myrtle
Ragdoll
9
1 found helpful
My 9 yr.old ragdoll has diareha and will not eat much. She has been to several vets and nothing seems to work. Can you help?
Been there done that. I took her a vet hospital and they charged me 1500. and it didnt seems to help her much. I have since then made 2 more trips and she wont eat their food or powder that gave me that you sprinkle on.
Had to charge $200 more. Have no more money, could you suggest something?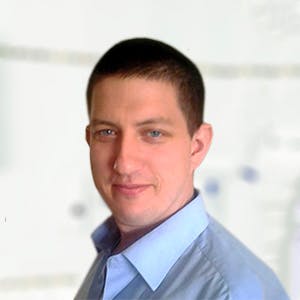 2937
Recommendations
There are various causes for a loss of appetite in cats which may including infections, foreign objects, parasites, other obstructions, liver or kidney disease among other issues; it is difficult to think of a possible cause for the symptoms without examining Myrtle or having blood tests or x-rays but I would attempt to feed her slowly to encourage eating. You can try to encourage eating by getting some smooth wet food and mixing it with water which you can try to syringe into the mouth drop by drop; other than that it is difficult to offer any treatment without know the specific cause of the loss of appetite. Regards Dr Callum Turner DVM
Add a comment to Myrtle's experience
Was this experience helpful?
Jet
Ragdoll
2 Years
0 found helpful
My cat had not eaten in days, at first I thought he was picky. I tried 3 dry foods and wet food. Then I saw white streaks in his poop and a white thing near his butt. The vet wanted to do lots of tests but I couldn't afford everything. He was given a dewormer and stomach medicine. Two days after the medicine, he still won't eat more than a few bits of food. His pee looks like a normal yellow, he pees a couple times a day. His poop, since the wormy poop, has been about once a day since and looks regular dark brown and solid. He eats treats but not real food. Will the worm medicine eventually work and make him hungry?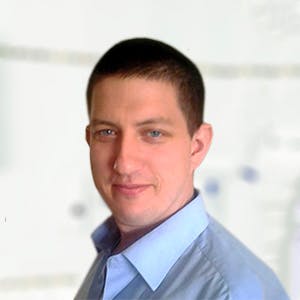 2937
Recommendations
You should stop giving Jet treats so he needs to rely on food instead of waiting for the good stuff, if you are continually giving him treats because he is not eating he will not eat his regular food; also you should try giving him some wet food which has been warmed in the microwave slightly (like you would with baby food) to make it more appetising then transition him across to kibble. If he still doesn't eat, return to your Veterinarian for another examination. Regards Dr Callum Turner DVM
Add a comment to Jet's experience
Was this experience helpful?
Trixie
former barn cat
16 Years
0 found helpful
Has Symptoms
She seems quite normal otherwise.
Our cat Trixie is 16 years old. She usually has a good appetite, but the last 2 or 3 meals of canned food that I offered her, she didn't want. So I offered her a couple of different flavors and she didn't want them either. Finally, I offered her some raw chicken and she ate that and seemed to enjoy it. Today, a similar thing happened with the first food offered, but then she did eat a fairly good amount of the second one I gave her. I have been trying to offer her more varieties of food recently because she had lost a little bit of weight at her last vet visit. She has been pooping and seeing just fine and when I gave her the daily dose of Catlax today she did eat it readily. So do you think I am just worrying a bit to soon? Thank you so much for any advice.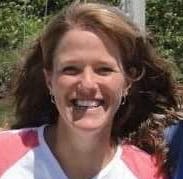 1371
Recommendations
As cats age, many systemic problems can start to affect them. Given Trixie's lack of appetite, it would be best to have her examined by a veterinarian, and some basic blood work done to rule out any illnesses that need treatment. If you are feeding her chicken, it would be best to cook it, as raw chicken has high levels of Salmonella and E.Coli that can make her quite ill. I hope that she is okay.
Add a comment to Trixie's experience
Was this experience helpful?
Salem
Common
17 Years
0 found helpful
Hi, my name is Keren. how are you?
My Cat will not eat. He fought with another cat a week and a half ago, got bites that got infected. The vet gave him Ampicillin for five days and the wounds got better, but yesterday another wound opened and liquid flowed freely from it. The wound is clean and he's back in Ampicillin, but he will not eat. His appetite diminished a lot since the fight, for days he ate just a few bites and then rejected the food. Only once ot twice a day. And today he won't eat anything. He drinks a lot of water but no food.

The vet gave him vitamins (B) and calcium yesterday. But he's not better today. He's obviously weak and in pain. He sleeps but wakes easily all day.

What can I do? I know his liver will be affected by lack of food. But I can't get him to eat anything.

Thank you and good day, Keren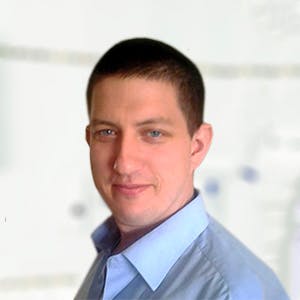 2937
Recommendations
There are various reasons for a reduction in appetite and lethargy in an older cat with infection and recent traumatic events being possible causes; it is important to get all signs of infection treated and to encourage Salem to eat, this may include mixing some smooth wet food with some water so that it may be syringed into the mouth. Continue with the treatment prescribed by your Veterinarian and follow up with them if there is no improvement. Regards Dr Callum Turner DVM
Add a comment to Salem's experience
Was this experience helpful?
Jasper
American Longhair
One Year
0 found helpful
My cat started vomiting early this morning and has refused food all day as well. He seems a little lethargic and has had some lose stool with a tiny amount of blood present in it. Could this be parasites? What do I need to do?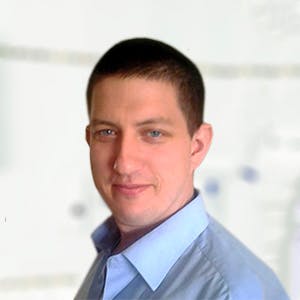 2937
Recommendations
There are various causes for a loss of appetite and the presence of blood in the stool which may include parasites, infection, foreign objects, food sensitivity, poisoning, colitis among other causes; if you haven't recently wormed Jasper, you should do so and try to encourage eating using a different food. You may need to visit your Veterinarian if there is no sign of improvement for a physical examination to determine an underlying cause. Regards Dr Callum Turner DVM
Add a comment to Jasper's experience
Was this experience helpful?
Rupert
tabby
10 Years
0 found helpful
My 10 year old male tabby has gradually lost appetite in the last few weeks. In November, he was diagnosed with hyperthyroidism and his sister with diabetes. I couldn't treat his sister alone and sadly had to let her go to a shelter. I give him 1ml Thyronorm twice a day and thankfully his weight went up from 3.6kg to 4.0kg. However, he now seems to be eating less each day, especially wet food. For about a week, this followed with him compensating by eating more Go Cat dry food. He also drinks more water. It's now at the point where he eats only about 20% of the amount of wet food he'd normally eat daily (1/2 pouch of Perle at the most). His mood seems ok and he's as loving as normal. The weather is very cold right now (there's just been a fair amount of snowfall), so he doesn't really go out much and sleeps for much of the day. Also, about two weeks ago, the drains blocked and overflowed. As there was a slight chance that he may have picked up a bit, I took him to the vet's and they did blood tests. His thyroid range is ok and his blood sugar is normal. He's also well hydrated and the vet said his tummy was nice and soft. She gave me a week's worth of Omeprazole for stomach inflammation, in case that's the issue. Nothing has changed though and now I'm becoming very concerned about him. I'm on a low income, so I can't afford constant vet visits. Can you give me any advice? Also, is it possible he could just be pining for his sister? Thanks. Dean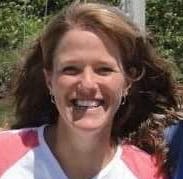 1371
Recommendations
Thank you for your email. From your email, it seems that Rupert is eating less canned food, but is eating more dry food, which may be maintaining his weight and health. If you have concerns, it would be a good idea to follow up with your veterinarian to re-assess him, and see if he has a problem or if he is okay.
Add a comment to Rupert's experience
Was this experience helpful?
Fire
Pusakal
8 Months
-1 found helpful
This morning my cat refused to eat food and i saw that he has redness of the eye, continuing salivate and if my sibling carry him he gets angry .. Yesterday he get vaccinated for anti rabies. What can i do to my cat?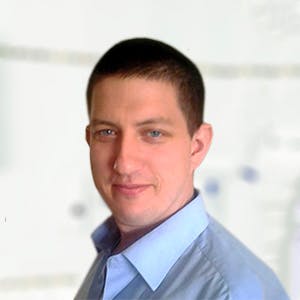 2937
Recommendations
It sounds like Fire is having a side effect or reaction to the rabies vaccination which isn't uncommon and may cause these symptoms; generally these types of reactions are self limiting and cats may not eat and would be lethargic for a few days afterwards. You should ensure that Fire is hydrated, but if other symptoms present you should return to your Veterinarian for an examination to be on the safe side. Regards Dr Callum Turner DVM https://wagwalking.com/cat/condition/adverse-reaction-to-rabies-vaccine
Add a comment to Fire's experience
Was this experience helpful?