What are Brain Parasites?
The term "brain parasite" is used to describe any of a number of different parasitic creatures that can affect the central nervous system, including the brain and spinal cord. Cats are susceptible to several different types of parasites that can potentially make their way into the brain and related tissues. Symptoms can range from non-existent to severe and may be fatal in some cases. Parasites in the brain often cause encephalitis or brain inflammation, which causes the majority of symptoms. Cats suffering from a brain parasite may experience behavior changes and issues with muscle control. Parasites are more likely in cats that are allowed outdoors, eat food they catch or raw meat, have immune disorders, or live in cramped conditions with other animals.
Symptoms of Brain Parasites in Cats
Symptoms of brain parasites can vary, and some cats with parasite activity in the brain and related tissues will never present any symptoms. Most symptoms relate to activity controlled by the central nervous system including muscle control, behavior, and occasionally hearing or vision issues. The cat may also exhibit signs related to parasite infestation in other parts of the body. Parasites in the lungs, gastrointestinal system and urinary tract may have localized as well as neurological symptoms.
Symptoms Include:
Unsteady gait (ataxia)
Loss of muscle control
General weakness
Listlessness
Circling
Unusual head or neck position
Fearlessness
Unexplained aggression
Lack of appetite
Inability to eat or drink
Emaciation
Deafness
Blindness
Inflammation of the brain
Seizures
Paralysis
Breathing trouble
Death
Types
Various types of parasites can make their way into the brain and related tissues. Parasites that can be found in the central nervous system include:
Flukes – two types of these parasitic creatures can make their home in the brain. Schistosomes, or blood flukes, and Paragonimus, or lung flukes, have both been found in the central nervous system.
Roundworms – this common type of parasite affects various regions of the body, including the brain and spinal column. Varieties that can infest the brain include, Baylisascaris procyonis which can cause brain and eye damage, Dirofilaria immitis or heartworm, and Gurlita paralysans, which causes paralysis.
Myiasis – these are infestations related to insect larvae, and include Cuterebra or botfly larvae, which pets are susceptible to in the summer months in regions where the botfly is found.
Toxoplasma gondii – this single-celled parasite can also infest brain tissues, causing issues. It is commonly present throughout the world and can be passed from cat to human and vice versa.
Causes of Brain Parasites in Cats
Brain parasites enter your cat's system much the same way as any parasite. The most common cause is ingestion, usually through a food source like raw meat or wildlife. Risk factors include spending time outdoors, living in cramped quarters with other animals, and unmonitored eating habits. Once inside your pet, the parasite takes full advantage of its host, growing to maturity and laying its own eggs, which further the infestation. When the adult parasites, larvae, or eggs find their way through the bloodstream or nasal passages into the central nervous system, they can cause damage to the brain and other related systems. In some cases, the eggs form cysts that put pressure on brain, eye, and ear structures causing symptoms.
Diagnosis of Brain Parasites in Cats
A veterinarian can diagnose brain parasites by confirming the presence of the parasite, its larvae, or its eggs in your pet's system if clinical signs point to the condition. Other diseases and disorders can cause similar symptoms, so your veterinarian may need to conduct several tests to rule out other potential issues. Be prepared to discuss your cat's history, eating habits, and all symptoms you have observed. A physical examination will be followed up with a blood, urine, and fecal analysis. In many cases, spinal fluid will also be obtained and analyzed. Your veterinarian may use additional methods to check for parasites, including imaging technology and contrast dyes.
Treatment of Brain Parasites in Cats
The treatment plan for your pet will vary based on the type of parasite and severity of the symptoms. Many pets will not require any treatment, as some brain parasites have short life cycles and will not continue to cause harm to your cat. If treatment is required, your veterinarian may choose one or more of the following treatment methods:
Antiparasitics – This family of drugs may be used to kill off the adult parasites and prevent further damage. There are several versions available that can treat worms and related parasites. Your cat may receive oral or injectable versions.
Analgesics – A type of painkiller, this may be prescribed to your pet if they are experiencing severe pain related to their condition. Your veterinarian will select the safest dose based on your cat's size and pain level.
Intravenous (IV) Fluids – Lack of appetite and loss of muscle control can make it difficult for your pet to take in food and water. If your cat is experiencing these symptoms or is being hospitalized, IV fluids will likely be provided.
Oxygen Therapy – In the case of respiratory trouble, oxygen may be given to your cat using tubes, masks, or oxygen cages. This will help support your pet's breathing and blood oxygen levels.
Recovery of Brain Parasites in Cats
Many cats with a brain parasite will make a full recovery. Continue to follow the directions of your veterinarian, providing the full course of prescribed medications and returning for follow-up visits as needed. Seek assistance immediately if symptoms appear to worsen or don't get better after several days. It is also a good idea to thoroughly clean your cat's living area, including all food and water dishes and their litter box. Scoop the litter box daily and wash your hands.
In severe cases, your pet may lose some of its abilities. Vision or hearing loss caused by the brain parasite may be permanent. Even if your cat experiences loss of vision or hearing, they can still lead a full life. Provide your pet additional support and time as they adjust to their new ability level and learn to compensate with their other senses.
Brain Parasites Questions and Advice from Veterinary Professionals
Tinsel
Feline
1 Year
0 found helpful
I have a 1yrs female cat. She has similar symptoms like this before but no where as bad. Her pupils are not dilating the same and the reflection is not the same she also acting like she can't see at times she gets very aggressive and scared the slightest movement startles her. She is eating drinking peeing and pooping normally she is not having any other symptoms other than the pupils the reflection and the head tilt tick kind of. This is all coming in spells it is not happening all the time and the last two days she's had three spells that I know of. she has had symptoms similar of this in the past. she has had the dilation of her pupils and the reflection the same we just talked it up to a possible concussion considering she was a very very active kitten it seem like she was hitting her head on everything. I have done some research myself on her symptoms and I've kind of narrowed it down to two different things I think it could possibly be an inner ear infection that is causing this but she is not having any balance issues. And my my second theory is it could be a parasite I have treated her in I have treated her in the past for parasites roundworm to be exact and two days ago I noticed she had some mucousy blood in her stool which is telling that she probably has roundworm again. I researched roundworm can get into the and cause similar symptoms to what she is having. If you have any suggestions or any advice you are willing to share I take care of 15 cats from my local Humane Society and I do not have the funds right now to take her the veterinarian and the Humane Society does not either thank you so much for your help. I
Add a comment to Tinsel's experience
Was this experience helpful?
Miny
Cat
1 Month
0 found helpful
I have 4 kitten and from yesterday suddenly they stop moving and crying all of them can't walk ND move.
All of them are not interested in food. I just don't know what to do. Their mother is no accepting them.
Add a comment to Miny's experience
Was this experience helpful?
Gary
seal point siamese
4 Years
1 found helpful
Hi there, just trying to figure out some information for a friend whose cat is going through a rough time.

His cat is 4 years old, and this is what's been going on:

The four possibilities on the table are 1) parasite, 2)cancer, 3) meningitis, or 4) stroke.

Roughly two months ago the cat became very lethargic and they considered putting it down. Its level of energy improved, but the left side is still somewhat weaker than the right. Additionally, the cat went blind in a matter of just a few days, but the specialists said there was nothing wrong with the eyes, indicating it was something related to the optic nerves (i.e. parasite?)

Concurrently, the cat stopped meowing and no longer wanted to be pet or picked up, unless it was late at night. Moreover, the cat will sporadically try to communicate, but instead of meowing it will offer a growl, or a hiss. The MRI results are due in a few days, but there is a possibility not even that will catch it. Based on these symptoms, what do you think it could be, and what would be potential solutions?

Thanks in advance for your time.
Add a comment to Gary's experience
Was this experience helpful?
Charlotte
Siamese
3 Years
1 found helpful
My grandma's indoor cat started getting wobbly back legs about 2 months ago. Vet put it down to a parasite and treated her for 6 weeks. After treatment she was still wobbly and was betting treated with prednisone. The last three days she started vomiting and appeared very ill. She had a temp of 39.4 which has now returned to normal but she won't eat or drink and is very wobbly and won't move from 1 spot in the house. The vet took bloods and said everything appears normal. She used to catch lizards when on supervised outside walks. After recently putting my pop into an aged care facility im worried my grandma's best friend won't pull through and don't think she will handle the trauma after all she has been through with my pop whom contracted staph from our local hospital and it has ruined him. She definately doesn't have any pain in back legs but we noticed she was nibbling at her back claws all the time. Any help is greatly appreciated as im not sure our vet is exploring all avenues even though they are lovely compassionate people. She gave her an injection of valium today and a tablet to try make her eat today and doesn't appear to be doing well. She is also breathing very fast.
Add a comment to Charlotte's experience
Was this experience helpful?
Pepper
Domestic long hair
8 Months
0 found helpful
Has Symptoms
Sever muscle loss in rear legs
My kitten stopped jumping on the bed or the couch. He stopped running around. His rear legs seemed to be dragging so we went to the vet. The vet took an X-ray and and the results came back normal. They did a snap test and those results came back normal too. The blood work Cameron back with elevated MCH and white blood cells. Over the weekend pepper stopped sitting in the litter box and just lies down to pee and poop. The vet thinks that little pepper might have a parasite in his spinal fluid but the tests are thousands of dollars. She also said that because it is rapidly gettting worse the prognosis is poor to grave. I'm really worried about my cat. Any advice?
Add a comment to Pepper's experience
Was this experience helpful?
Soleil
Feline
15 Years
1 found helpful
I have a 15 year old female domestic short hair Feline. Lately she started vomiting profusely. Until one day she threw up blood. I took her to the vet and he said that she has some kind parasite in her body. He gave her anti parasite shot and some antibiotics. I get home and I notice that my cat could not walk properly and seems to have lost a bit of her vision and hearing abilities. She wobbles when she walks and has problems with her back legs. I returned to the vet and claimed that it was all due to her age. I know this is not true and I know he just wants not to be blamed for current situation. what should i do? Please advise!!!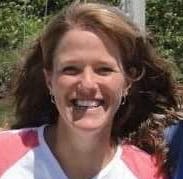 Dr. Michele King, DVM
Dr. Michele King DVM
1611
Recommendations
Thank you for your email. Without knowing more about her situation, the parasite, or what medication was given, I can't comment on what might have happened, but these things to happen in older cats and may be due to the parasite - I'm not sure. If you feel that something happened with your veterinarian, each state has a licensing board that oversees the activities of veterinarians. Every client is always able to call that board and report behavior that they do feel was wrong. You can also seek a second opinion from another veterinarian, as they will be able to examine her and give an opinion on whether the problem is age related, or otherwise.
Add a comment to Soleil's experience
Was this experience helpful?
Max
Ginger moggy
15 Weeks
0 found helpful
I'm not sure really if this is part of this. But my 15 week kitten has been having seizures since he was 10 weeks. Went vets twice they don't know what is wrong. We have stuff to help him just incase it's hyperglycaemia or epilepsy but he's just thrown up and turns out he also has tapeworms, can these cause seizures?
Add a comment to Max's experience
Was this experience helpful?
Roxie
DOMESTIC
10 Months
0 found helpful
my cat currently pupils retract with torch lite but when finger goes over no response, she knows who I am and sits forward and moves closer to me. They operated on her and she was full of gas in bowl and intestines, her faeces were unusual, her back legs she took two steps on tippy toes and then sat and then two steps, two vets noticed back pain, urine so thick wouldn't show up on measurement scale and said she has a uti and is dehydrated. She is not eating at the vet and came out of operation yesterday and is on a pain killer but they are going to put her on cortisone tomorrow and hope she has less pain and said it doesn't matter about her wounds just need to get her pain better. We took her to vet with bloating and her walking concern the next day when vet opened he told us he give injection of pain killer and rest her for 10-14 days and then another vet rang us from someone where else and disagreed but they have cut her open done blood test and electrolites and can't figure out what is going on. I just want my girl to come she is only 10 months old and her brother misses her. I just want to know what this is so we can treat it.
Add a comment to Roxie's experience
Was this experience helpful?
Czarina
Russian Blue Feline
1 Year
0 found helpful
My cat that is just over a year only went outside on leash and a run due to predators in area. She often stuck her whole arm in burrows and caught small animals. Symptoms developed rapidly, within 12 hours. ER Vet hospital with neurologist was recommended. MRI, Spinal tap, blood tests, IV fluids, ivermectin, prednisone, $4,000. Homecare of veraflox, prednisone, gabapentin, self administered subcutaneous fluids, clinical care food via syringe, milk via kitten bottle. Cat wants to eat on own but is having a hard time locating food with very limited sight out of right eye only. Hasn't found water fountain at all yet. Mainly eating via syringe. Aggression increases as she is becoming more physically well (neurological and probably fed up with poking/priding/shoving things down throat). She is still playful, follows laser pointer and toys. Peeing in litter box with less frequency and higher volume. Defacation frequency greatly reduced, also due to dehydration and pain medication side effects. We are one month out from onset with great physical and mental gains, though progress is slow and expectations moderate. Hope this helps anyone researching feline ischemic encephalopathy from a cuterebra parasite brain infection.
Add a comment to Czarina's experience
Was this experience helpful?
Shadow
Cat
5 Weeks
0 found helpful
Took in a rescue kitten that a mother abandoned in my neighbors shed and have taken good care of her,she was great untill today,we have had her for a month now but today she ran in circles bumping into things and after a minute of that she stopped and was stuck in place shaking,she calmed down and drank water and started running again jumping over things,I hold her to stop her from hurting herself and her heart is racing ,she calms down and is monitored for an hour and seems to be back to her old self ,then stumbling as if drunk ,rolling around and eventually diarrhea on herself while laying on her side,,she is breathing heavy and still from time to time kissing balance and falling over ,,I haven't had a chance to get her shots done ,,I am still recovering from paying 1500 in vet bills for my dog in an emergency and other major bills that piled up when taking care of my family,don't have a car right now to take her to the vet and I live in the middle of no where so I need help in what this is and what to do myself while I figure out how i will get her to the vet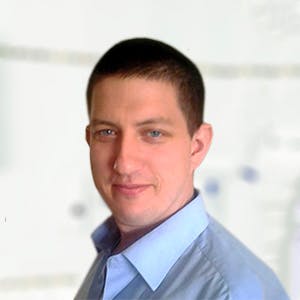 3320
Recommendations
Without examining Shadow it is difficult to say specifically what the underlying cause of the symptoms are; head trauma, congenital abnormalities, parasites, infections, poisoning among other causes may cause similar symptoms. You should ensure that Shadow is up to date on worming (should be every two weeks at this age) and that food is appropriate for age; without examining her I cannot give a specific diagnosis or prescribe a prescription medication but offer supportive and symptomatic care in the meantime and visit a Veterinarian when you have chance. Regards Dr Callum Turner DVM
Add a comment to Shadow's experience
Was this experience helpful?
Smoky.
domestic short hair
13 Years
1 found helpful
Has Symptoms
Recurring sinus infections.
My 13 year old, indoor only, female cat has had an issue with the left side salivary gland/lymph. A sample was sent out last Oct., it came back neg. for cancer. I brought her back in this week as she still has the one on the left side and now has one on the right side. Again test came back neg. for cancer. She is now anemic, and vet will do a few more tests, if they come back neg. he wants to treat her with meds for parasites. There are non in her movements. Last test for that was neg. about 5 years ago. The gland issues makes it difficult for her to eat and swallow. She chokes a lot from it. I am nervous that giving her meds for parasites is the wrong thing to do.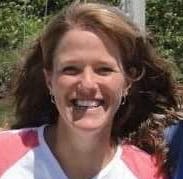 Dr. Michele King, DVM
Dr. Michele King DVM
1611
Recommendations
Treating for parasites shouldn't hurt Smoky, but I'm not sure that that is all that is going on. Without knowing what medications she is on or any test results, it is difficult for me to comment on what might be going on, but it seems that your veterinarian is staying on top of trying to resolve her problems. If he is unable to determine what is happening with her, it might be a good idea to get a referral to an internal medicine specialist, as they are often able to help with complicated cases. I hope that she is okay.
Add a comment to Smoky.'s experience
Was this experience helpful?
Jaxx
Orange Domestic Shorthair
10 Months
0 found helpful
Has Symptoms
Strange behaviour, spaced out
Say my cat has worms, and I'm not sure how long he's had them, can his behaviour or brain be affected?
How long can a cat have worms before it starts moving up to his brain?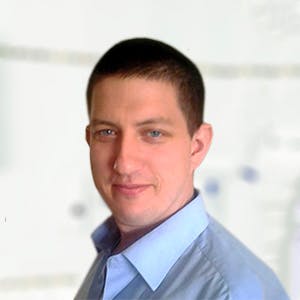 3320
Recommendations
Some parasites may migrate to the brain whilst other parasites remain in the gastrointestinal tract, circulatory system, liver muscle etc… it really depends on the specific species of parasite; don't assume all parasites will go to the brain. However, if you have noticed worms you should give Drontal (praziquantel/pyrantel pamoate) which is effective against tapeworms, hookworms and roundworms; then keep Jaxx on a regular program of worm, flea and tick control. The symptoms and Jaxx age may be related to conditions like cerebellar hypoplasia or other developmental disorders. Regards Dr Callum Turner DVM
Add a comment to Jaxx's experience
Was this experience helpful?
Monk
Cat DSH
4 Months
1 found helpful
Has Symptoms
toxo, lethargy, seizures,past fev
4 month old male. Neutered, chipped and rabies shot. Three days later had fever of unknown origin, lethargy and not eating or drinking. Dr. gave sub q's and Convenia shot. Had to go back same week as his symptoms got worse. Admitted for a three day stay with intervenous fluids and blood test sent out and they gave him Clindamycin. Three days later tests said Toxoplasmosis as best diagnosis. Told to continue Clindamycin for four weeks, he should start getting better in a few days but he really didn't so much. This week he started eating and drinking some but still real lethargic. We noticed what may be some type of seizure or stroke situation several times today. Didn't catch on right away til he seemed to fall, scramble and layed down with head on floor for a few seconds and then seemed to recover. Happened three times I noticed. Dr. says to write episodes down and keep giving Clindamycin and let them know. Wonder if there is more I should do. My little force of nature is now reduced to a depleted rag.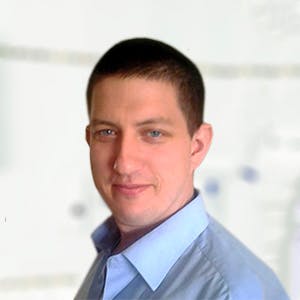 3320
Recommendations
Fever, lethargy and loss of appetite may be side effects from the rabies vaccination which generally resolve themselves over time (see link below); however, the suspected seizure behaviour is more concerning and you should note frequency, duration, eye position, pupil dilation, response to calling name and anything else you may notice (I know this can be difficult when a loved one is going through a traumatic experience). Regards Dr Callum Turner DVM https://wagwalking.com/cat/condition/adverse-reaction-to-rabies-vaccine
Thank you so much. He is still lethargic and not himself 12 days into the Clindrops. If toxoplasmosis I understood he would be somewhat better by now. They some how ruled out FIP but though they said no on a rabies reaction I am inclined to think it also. Again, thank you so much.
Add a comment to Monk's experience
Was this experience helpful?
sweetie
12 Years
1 found helpful
hello,
my cat has a fever, ataxia, facial paralysis, head tilt left, slow moving for 3 mths. She originally had an undiagnosed case of Vestibular disease (1 1/2 yrs ago), it never really got better but she adjusted. She is seeing a neuro surgeon but cannot figure out whats wrong. She has had mri's, 2 spinal taps, bone marrow, more than 50 plus tests pcr 's for fungal, lyme, FIP, Felv, bartonella, toxoplasmosis, etc. SHe is only being treated with prednisolone 5 mg twice a day. Everyone is stumped and im worried sick. Any ideas. All the dr's are saying lymphoma would have appeared quicker. Im thinking what if she had something a 1 1/2 yrs ago and it was at bay till now and it came back with vengenace. Is there such a disease? Because 1 1/2 yrs ago she had similair symptoms except (the fever) ...I've researched, written people on yahoo groups, seen numerous doctors. They have nothing. any suggestions. every vet has said this is crazy and doesnt make any sense. look forward to hearing back. Oh the MRI did show something but not a tumor just inflammation in an area (only seen with a contrast) if u need the location i will get back to u. thanks so much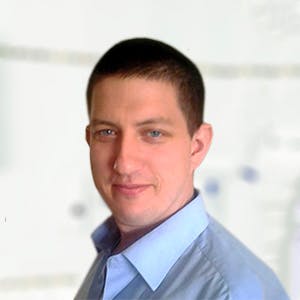 3320
Recommendations
From the symptoms that you describe there a few conditions that are probable candidates for the underlying cause, these are traumatic brain injury, tumours, infections, immune-mediated disease, toxins and nutritional deficiencies; this list is more of a line of best fit of causes as none of them fulfil all the symptoms that Sweetie is presenting. With the comprehensive diagnostic work up already taken place, I am unable to think of another diagnostic test which may shed more light on Sweetie's condition. If I was presented with Sweetie as the first Veterinarian who examined her, I would have started diagnostic tests for some type of brain injury (traumatic or ischemic). I am sorry I couldn't help shed light on this problem. Regards Dr Callum Turner DVM
My cat had the same symptoms I also did a MRI and there was inflammation but we did a toxoplasmosis tiger and confirmed a diagnosis of cerebral toxoplasmosis .my cat was put on clindamycin and a special parasite deworming pill . My cat lived he's ok now. But at first they thought stroke,brain trauma,vestibular disease,raccoon diseasee, but it turned out to be cerebral toxoplasmosis I hope this helps some one. Oh by the way a 3500 cat scan is not necessary for this diagnosis. Sincerely Tini
Add a comment to sweetie's experience
Was this experience helpful?
Cash
tabby orange and white
1 Year
0 found helpful
Has Symptoms
Constant severely twitching his tail
Body shaking while sleeping
About a year ago I was given a stray injured kitten. The injury was on the neck, we had assumed it was a bite of some sort, long story short it was a bottfly. After being advised by our vet and friends I decided to remove the maggot myself. Removal of the maggot, & recovery seemed to be quick. I used tweasers to pull it out, made sure the maggot was fully intacted and didn't break off inside the kitten. I used organic WitchHazel once a day to keep open wound clean and a warm wet wash cloth repeatedly throughout the day. The kitten acted perfectly normal after fully recovered. But now I am wondering if the bottfly being so close to his brain ( it was burrowed in his neck/jawline) and not for sure knowing how long the maggot had been burrowing inside the little guy, has caused him long term problems. He's about a year old now and he is quite the character. The older he got I noticed some odd behavior. A few months ago he never wanted to be alone always had to be cuddled up on someone's lap but now he prefers to be alone, he has become aggressive randomly with anyone out of nowhere (not just certain people or just during play), his tail is constantly twitching severely twitching side to side not minor little shakes (it reminds me of a rattle snake almost), I noticed his body shaking/trembling most the time he is resting. I guess my question really is; does it sound like he may have long term brain damage or damage to his nervous system? Is there anything I can do to help him or prevent further problems?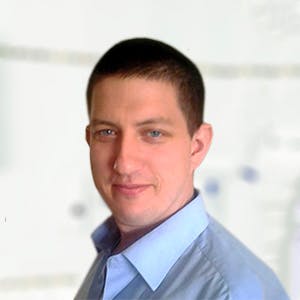 3320
Recommendations
Botflies may migrate to the brain and cause neurological symptoms; although the symptoms you are describing are quite vague and may be attributable to a cat's temperament. Treatment with ivermectin wouldn't be harmful and may show some positive results. Vestibular disorders, liver and kidney disease, poisoning and congenital disorders may cause these symptoms; have your Veterinarian check her over to make sure there isn't any serious problems. Regards Dr Callum Turner DVM
Add a comment to Cash's experience
Was this experience helpful?
Coon
Tabby
11 Years
0 found helpful
Has Symptoms
inability to eat or drink
please help,
my cat has had unusual behavior for the past three weeks meowing when he has always been quiet. This week he drastically worsened became very weak we took him to the local vet twice and did blood work, they said he seemed fine and was healthy that night his breathing became very weak and he look as if he would not make it. his head was tilted and was circling and very unsteady and disoriented and weak. He hasn't eaten on his own in two days but i have been feeding him and giving him water through a plastic syringe. in the past day and a half or so he seems to be doing a little better walking straighter and more alert and better breathing, but he still wont eat on his own. What should i do??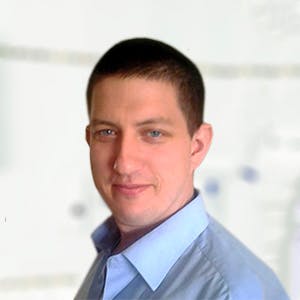 3320
Recommendations
There are a few different conditions which may be causing these symptoms, especially in an older cat. Usual suspects like hepatic encephalopathy would show up on blood biochemistry. Dehydration, poisoning, brain tumour, trauma, parasites, immune mediated disease and dietary deficiencies are all possible causes; it is difficult to say the actual cause without performing an examination, but continue to feed via syringe (mix wet food with some water to help feed and hydrate) and see if the symptoms continue to improve. Regards Dr Callum Turner DVM
Add a comment to Coon's experience
Was this experience helpful?
Carl
Tabby Orange And White
6 Months
Hello, I got Carl in March - I was given him too early, about 2 weeks early. He was born with only one eye, which I thought was the only problem he would ever encounter. I assume it was about a month I had him he started to have seizures (which the first vet passed off as him having worms). About maybe a month later, he had about 12 seizures one night so I knew something was wrong. I took him into the vet the next day, and they put him on Valium to calm him down and now it takes phenobarbital twice a day. He started off on 0.34ml in the morning and at night and was doing awesome. I brought him into the vet again to get his second set of needles (booster and rabies) and they upped his dose to 0.50ml twice a day. Since them (about 3 weeks) he's been hissing none stop (not aggressively), started having seizures again (hasn't had one since they first put him on meds) and they have just recently upped them again to 0.70ml. I am wondering if the potential of any of the vaccines have caused something else, or the medicine isn't reacting right (too much?) or my friend suggested posssiblt a brain worm. When he has a seizure he will start to hiss, get very stiff, drool, sometime pee or poop himself, run around like crazy and then start convulsions.