What is Excessive Blood Clotting?
Any type of blood clot requires immediate treatment to give the cat the best chance to recover. Be aware, however, that most cats who "throw" a blood clot will experience another one a few months later.
Excessive blood clotting can be caused by a wide number of conditions and is often the result of some type of heart disease. The most common type of blood clot is called a saddle thrombus. This type of blood clot is seen almost exclusively in cats and is usually an indicator of serious heart disease. A cat suffering from this type of blood clot may have trouble moving its legs and will experience agonizing pain.
Symptoms of Excessive Blood Clotting in Cats
A blood clot can form inside the heart or a blood vessel (a thrombus) and may travel through the bloodstream (embolism). If all or part of a clot is dislodged from its point of origin and travels through the bloodstream, it may become lodged in a new location (thromboembolism). The most common blockage point is located in the lower abdomen where the aorta branches out to supply blood to both hind legs. This area is known as the saddle. A clot often comes to rest at this point, blocking circulation. Common symptoms are listed as follows:
Cold rear limbs
Weakness
Sudden paralysis
Dragging of limbs
Vomiting
Difficulty breathing
Crying
Although cats are not the only animal to suffer from excessive blood clots, they are the most prone to the condition. Certain breeds such as Abyssinians, Ragdolls and Birmans are more likely to develop blood clots than other breeds. Middle-aged male cats are also at increased risk and are twice as likely to develop an aortic thromboembolism as females.
Causes of Excessive Blood Clotting in Cats
The most common result of blood clots in cats is the development of a saddle thrombus. The technical term for the condition is feline aortic thromboembolism (FATE). FATE affects as many as 25 percent of all cats with the common feline heart condition hypertrophic cardiomyopathy. In some instances, FATE is the first and the only sign of heart disease. Other heart diseases that can cause excessive blood clotting include restrictive cardiomyopathy and dilated cardiomyopathy.
Hypertrophic cardiomyopathy, restrictive cardiomyopathy and dilated cardiomyopathy all cause structural changes in the heart. These changes weaken the heart muscle and make it unable to properly pump blood. Stagnant blood in the heart can lead to the formation of blood clots. The clots will eventually dislodge and enter the bloodstream. If the clot is large enough, it will form the classic saddle thrombus. Smaller fragments may find their way to the brain, intestines or kidneys.
Other causes of excessive blood clotting in cats include hyperthyroidism and lung cancer.
Diagnosis of Excessive Blood Clotting in Cats
The diagnosis of a blood clot in cats is based on what the veterinarian notices at the examination. Lab work and diagnostic imaging may be necessary to confirm the diagnosis in order to detect any underlying heart disease and to rule out other potential conditions. The complete diagnostic workup can include:
Complete blood count (CBC) to check for anemia and blood-clotting factors
X-rays of the chest to evaluate heart size and lung condition
Doppler test to check blood flow levels in the legs
Urinalysis
Biochemistry profile
Your veterinarian may ask you when the cat first started showing symptoms of discomfort to help make the correct diagnosis.
A blood clot can have serious consequences if not handled promptly. A cat with an acute case of FATE will be required to remain in the animal hospital for at least 48 hours before going home. In some, cases, even with the best of care, a cat must be humanely euthanized.
Treatment of Excessive Blood Clotting in Cats
Pain Management
Strong painkillers are administered to help the cat relax. The pain alone could send them into heart failure and eventual death.
Fluid Therapy
Fluid therapy is critical to prevent dehydration and treat circulatory shock. In heart disease patients, however, it must performed with care.
Prevent Further Clot Formation
Once a cat has suffered a blood clot, it is likely to experience another one. Taking anti-clot medication can help prevent the formation of another clot. Although aspirin has been the traditional drug used to treat the condition, the human anti-clot drug Plavix is now being considered for use with cats.
Recovery of Excessive Blood Clotting in Cats
As with any serious medical condition, it is critical that you keep all follow-up appointments for your pet. Your veterinarian will probably recommend strict cage rest for your cat for a certain period of time. Depending on the severity of the blood clot, this can range from several days to a couple weeks. Nursing care may be required until the cat regains function of its hind legs.
Recovery for a cat affected by a blood clot depends on the severity of the obstruction and the integrity of the heart. Cats who only suffered a mild blockage with minor paralysis may experience a complete recovery if given the correct treatment.
Excessive Blood Clotting Questions and Advice from Veterinary Professionals
Simmy
mixed
8 Years
0 found helpful
I took my cat to the vets as he wasn't eating and he seems to be abit irritable they did a check over took blood and discovered a heart murmur. The bloods came back the next day which shown raised liver enzymes so he was given 15days of antibiotics by the sunday he was paralysed and Monday he had to be put to sleep. Vet said that he assumed the heart murmur was the indication that maybe he had a good clot which had caused hisrear legs to be paralysed I'm devastated. Is there away of preventing these things. My car has always been fit and well and was only nearly 8 years old
Add a comment to Simmy's experience
Was this experience helpful?
Bacchus
short hair
11 Years
0 found helpful
My elder cat just had his front right paw become paralyzed and we took him to the ER and they said it was a blood clot and gave us pain meds and blood thinner meds. The vet there didn't seem hopeful that he would recover from this. Is there any hope?
Hello what has been the outcome of this? My 13yo cat started curling her paw and limping on front right paw. Took her to vet they did steroid shot said she improved over night and sent her home today. I don't see that she has improved a lot and am very concerned and wondered about yours
Add a comment to Bacchus's experience
Was this experience helpful?
Miss Kitty
tabby
6 Years
0 found helpful
Miss Kitty at 6 yrs of age "threw a clot" (the vet's term) as she was just walking along. She screamed & could no longer use her back legs, began dragging herself along. It was the most pitiful sight! She would drag herself to the litter box and I would steady her body so she could do her business (this was during treatment by the doc). Awful. The vet tried to break up the clot for 2 weeks but it was useless. I miss you, Miss Kitty. You were a wonderful hunter and a sweet, sweet companion.
Add a comment to Miss Kitty's experience
Was this experience helpful?
Kat Kat
Black
14 Years
1 found helpful
My Kat Kat suffered a sudden blood clot that caused vomiting and immediate paralyzation of her hind legs. Which ultimately killed her within hours of happening. It came on without any warning. The only symptoms she had in the 3 months prior was painful or difficult urination. Which i took her to the vet for and we did CBC ..X-ray..and urinalysis. All test came back good except was diagnosed as hyperthyroid. Vet attributed the painful or difficult urination problem to FLUTD or kidney stones/crystal. But i do not believe this to be the cause. I found a small blood soaked like clot of something on the edge of her litter box. I didn't know what it was at the time. But now i believe it to be the reason for the urination pain/difficulty. Could blood clots be so excessive that they end up in the bladder or block the urethra and therefore cause it to mimick FLUTD or stones or crystal blockage? Is it possible?
sorry for you lose. my cat had a similar experience. he was doing fine then suddenly it came...
Add a comment to Kat Kat's experience
Was this experience helpful?
Poppy
American Short Hair
10 Years
0 found helpful
Our cat Poppy started crying non stop and was limping. She then collapsed, unable to walk. We took her in immediately. She had a clot in her front left leg. This happened 3 days after we had to put her sister to sleep.

They can not find any evidence of heart or kidney problems. She came home with pain control and plavix. She is doing great. 2 days later and she has almost total control of her affected leg.

I have been reading about a study using Xaltro in cats with good results. So worried about her getting another clot!!
Add a comment to Poppy's experience
Was this experience helpful?
Claude
Mix
6 Years
0 found helpful
Our poor boy Claude had this come on out of nowhere at age 6 (over 2 months ago). It was a saddle thrombus that luckily passed the saddle and only paralyzed one leg. It's a terrible thing to have to watch. We took him in because I thought he hurt his knee or leg. I'm unfortunately forever familiar with this now. I took him straight to the emergency vet and they knew exactly what it was. They treated him with anti-coags and kept him in o2 for 24 hours. They did x-rays of his lungs and heart and found he had an enlarged and likely diseased heart. They sent us home with 3 meds and my poor cat that couldn't walk and didn't seem to want to live. After setting up his new home in the closet for a few days, he finally started coming back out. His paw on that leg was still ice cold so we knew there would be permanent damage. We took him to the recommended specialist and they confirmed he had and abnormal and enlarged heart although no thickening of the wall. They gave us a 4th med to try to correct the heart beat, but little else we can do. His leg recovered about 75% and he was happy enough. He's more cranky than usual, but for a cat that gets 4 pills twice a day what do you expect? He made an amazing recovery and I thought we were in the clear for a while. Unfortunately yesterday he threw another clot; this time in his front-left leg. Same scenario as before. I shoved an extra plavix quarter pill down his throat and rushed him to the vet. They said there wasn't really anything they could do. Gave me a few pain meds and went home. It's been about 24 hours and we don't have a ton of hope. Quality of life is being considered because we don't want this to happen to him every 1-3 months. He's resting comfortably and will hopefully get use of his front leg back just like his hind. In the meantime I will do exactly what I did before. Treat him like every day is his last on earth and make his time here the best it could ever be. Good luck everyone.
Add a comment to Claude's experience
Was this experience helpful?
biddy
grey tabby
7 Years
0 found helpful
my cat suddenly became paralyzed in left hind leg yesterday, am taking her to vet later today. should I give aspirin and if so, how much? she weighs about 13 lbs. she is about 7 yrs old.
Add a comment to biddy's experience
Was this experience helpful?
Gelhi
Street cat
3 Months
0 found helpful
Has Symptoms
Idhar udhar vagna pagal ki tarah
Jo Billi hai uskai gardan Kai pass eak cycle cadhgya Ur WO Avi sirf idhar udhar chal Raha hai Kuch khati nhi hai piti nhi hai pagal Jaise behave krte hai waisa lagraha hai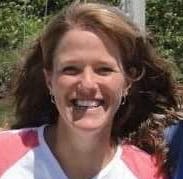 1611
Recommendations
I'm not sure what your question is that you need help with... please feel free to resubmit a question if you need anything for Gelhi!
Add a comment to Gelhi's experience
Was this experience helpful?
No name
Indian breed
1 Month
0 found helpful
I took a slay kitten this morning. It seemed like dying. Its rear limbs are weak and the kitten is having difficulty walking in its rear. Then I checked the body there is tumor like blood clot near the spine above the rear legs. Can i remove the blood clot myself?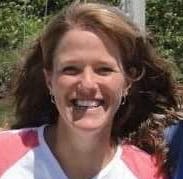 1611
Recommendations
Without seeing this kitten and knowing more what is going on, and where this blood clot is coming from, I cannot tell you to remove the clot. it may be best to leave it there, as removing it may cause further bleeding. He should probably see a veterinarian.
Add a comment to No name's experience
Was this experience helpful?