What is Intestinal Viral Infection?
Rotavirus, the most common intestinal viral infection in cats, has the ability to spread between animals and humans. Cats that are suspected of having an intestinal viral infection should be seen by a veterinarian promptly and should be kept away from other animals, infants, young children, and people with compromised immune systems or immunodeficiency disorders. It is recommended that all cats are properly vaccinated and kept in clean environments to minimize the chance of contracting an intestinal viral infection as it is far easier to prevent a viral infection than it is to treat one.
Intestinal viral infection in cats commonly causes inflammation of the intestinal lining, stomach upset, and diarrhea. If treated promptly, most cats will fully recover from the infection. In some cases, diarrhea may be severe enough to cause life-threatening dehydration. If left untreated, certain virus strains can develop into feline infectious peritonitis, which may be fatal.
Symptoms of Intestinal Viral Infection in Cats
Intestinal viral infections are primarily characterized by the presence of mild to severe diarrhea that is often watery and may be green or otherwise discolored. Older cats that have been infected may not display any visible symptoms. In young kittens, common symptoms may include:
Extreme weight loss
Unwillingness to eat
Abdominal pain
Dehydration
Fever
Vomiting
Sneezing
Watering eyes
Nasal discharge
Types
There are several viruses that are linked intestinal infections in cats. A few of the most common are:
Rotavirus
Astrovirus
Parvovirus
Coronavirus
Causes of Intestinal Viral Infection in Cats
Intestinal viral infections are highly contagious and are usually spread through contact with infected feces or saliva. The virus may be ingested or inhaled and in rare cases transmission can occur through contact with contaminated litter boxes, food dishes, bedding, or grooming equipment. Depending on the type of virus, it may remain active on surfaces for long periods of time. Humans may spread the infection between cats by petting multiple cats without disinfecting hands in between. Cats can also spread it to one another through mutual grooming or bites that occur as the result of fighting. In some cases, the virus can spread from an infected mother to unborn kittens.
Intestinal viruses tend to spread in areas that have a high concentration of cats such as shelters, catteries, and feral colonies. The condition can occur in cats of any age, but it is more commonly found in young cats and kittens, cats with a weakened immune system, or those living in a highly stressful environment.
Diagnosis of Intestinal Viral Infection in Cats
After reviewing the cat's medical records and discussing the onset of symptoms, the treating veterinarian will attempt to rule out other possible causes of gastrointestinal upset. These other causes may include the presence of parasites, fungal infection, toxin exposure, dietary allergies, or feline leukemia (FeLV). Standard lab tests including a complete blood count (CBC), blood profile, and electrolyte panel will be ordered to assess the cat's overall health. Tissue biopsy and fecal examinations are likely to be ordered and the intestines will be examined. Test results will indicate whether the infection is viral or bacterial and the cat's level of dehydration.
A physical exam will be performed, with close attention paid to the condition of the mouth and abdomen. A stethoscope will be used to listen for abnormal abdominal sounds and a visual diagnosis may be made using X-rays, ultrasound, and/or endoscopy.
Treatment of Intestinal Viral Infection in Cats
There are no antiviral medications available to treat intestinal viral infections. Symptom control is therefore the primary objective. If the cat is suffering from dehydration or electrolyte imbalance this will need to be addressed promptly. The administration of intravenous fluids may be necessary until the cat has stabilized. Diarrhea, upset stomach, and vomiting may be controlled with the use of prescription medications. The vet may recommend temporarily changing the cat's diet to high-protein foods that are bland and easily digestible in order to calm the stomach and ease discomfort. Antibiotics are not useful in treating viral infections and are unlikely to be prescribed.
Recovery of Intestinal Viral Infection in Cats
Follow-up visits to the vet will be needed to ensure that the infection has been cured and, with proper treatment, a full recovery is expected.
Depending on the type of virus, it is possible that after recovery the cat may continue to be a carrier and will have the ability to spread the infection to other cats. Sufficient litter boxes should be provided and they should be cleaned daily and disinfected at least once a week to avoid contamination. Keeping cats separated into small groups of three to four can also help to minimize the likelihood of transmission.
When handling fecal matter, owners will need to take precautions to avoid transmission of the infection to family members. Latex gloves should be worn while cleaning up after the cat and the animal's living area will need to be thoroughly disinfected on a regular basis.
Intestinal Viral Infection Questions and Advice from Veterinary Professionals
Ruby
Medium long haired tabby
5 Years
0 found helpful
My cat has been ill since July with ecoli bacteria embedded in the tissue round her claw she has had a long course of ant-biotics and is back to normal except for she is still wincing with it so it must be still bothering her. The past few days she has had a runny nose is this connected ?
Add a comment to Ruby's experience
Was this experience helpful?
Little Wizz
Domestic med hair house cat
5 Months
0 found helpful
He is eating and drinking with no problem, plays with older sister and twin brother like there is nothing wrong with him.
His stool is very runny,ihe inter and outer of anus is very sore. He cry's often when picked up. especially around abdomen.
Have stop his wet food. Only dry at this time..his nature is happy and good apitite is good
Add a comment to Little Wizz's experience
Was this experience helpful?
Thunder
Cat
5 Months
0 found helpful
I have a question. My 5 month old kitten started last Monday puking a little bit every day. Well Thursday he started puking every time he hate something and its ALOT. He did the alot of puke Thursday andFriday. So Saturday I noticed he isn't eating anything or drinking anything. Hes laid on my bed all day. So Saturday night I tried giving him a very little piece of meat. He loves table food. He puked what looked like he ate the entire bag of lunch meat. He didn't have hardly any. Then about 1 a.m I tried giving him a little bit of canned cat food. He sniffed it and walked away. I tried getting him to get a drink. He wont do that either. What could be wrong? Help please
Add a comment to Thunder's experience
Was this experience helpful?
Cosmos
Medium long haired domestic
12 Years
0 found helpful
Our 12 year old cat, Cosmos, developed strange diarrhea about two years ago. She had recently recovered from stage 4 kidney failure with herbs and fluids and made a complete recovery to where she was able to undergo surgery to remove an abscessed tooth that seemed to have caused the kidney failure. About 4-5 months after this vet visit to remove the tooth she began having strange awful smelling diarrhea outside her box. It is like pudding with one small piece of stool in the middle, and it smells BAD! I had reason to believe that the previous vet was not very hygienic, so we found another vet. This clinic and doctors were wonderful. She had blood work and her fecal was sent out for several different screenings, which came back positive for Salmonella. She was treated for that with antibiotics, but the diarrhea, although not as often, was still present. Another panel was done after this which confirmed she had a Vitamin B deficiency and was put on Cobalaquin, which she absolutely loves and acts as if she's starved for it. The diarrhea became much less and some days she doesn't even have it. Over the past couple days it has become more severe again, though she is still on the Cobalaquin, and what is concerning us now is that we found the same type of weird, pudding like very stinky diarrhea with one small piece of stool in our living room, which Cosmos never goes into. (We have a very large house and she and 3 others stay in the one half, so there is no way it could be from her.) Now, I am wondering if this is in fact contagious, although I have never seen the other three cats who are with her 24/7 have it in all this time. None of them even caught her salmonella two years ago. There are two cats on the other side of the house(where the new puddle was found) that are allowed on that side now to play with them. So, I am concerned. Cosmos is in good health otherwise, and she has been checked for parasites, viruses, bacteria, you name it, and the salmonella has not returned since the first course of antibiotics she had a couple years ago. I just am wondering if there is a weird, rare condition that could be contagious that vets may not be familiar with that she should be checked for? Thank you.
Add a comment to Cosmos's experience
Was this experience helpful?
Marty
Unknown
5 Months
0 found helpful
Sudden lethargy in 5 month old kitten. Decreased appetite but will eat slurry. No vomiting or diarrhea. Just sleeping alot. Two siblings had same sxs. Took one to the vet. Dx was viral.
Add a comment to Marty's experience
Was this experience helpful?
Boy
Short hair domestic
9 Months
1 found helpful
I've had a bad run of it the last year. Lost 2 cat's to cancer and one to a urinary blockage. Im flat broke and traumatized so i don't know if im over reacting. My 9 month old male is going throw brief episode of coughing, vomited 4 time's and a couple of bloody, mucus poos. One minute he acts lethargic and ill then 20 minutes later hes playing. This has been going on for a week with only brief episode. What does that sound like and im just scared hes got something that will kill him. Nothing i can do to help him. There seems to be no pain tho. He has the herpes virus.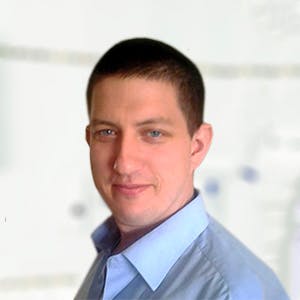 3320
Recommendations
There are a few possible causes for the symptoms which Boy is presenting with, however without examining him I cannot say with any certainty what the specific cause of the symptoms are. Infections, allergies, poisoning (mild), food sensitivity, foreign objects among other causes may lead to similar symptoms; if money is tight you should search for a charity clinic in your area or reach out to a nonprofit in the link below. Regards Dr Callum Turner DVM www.dogingtonpost.com/need-help-with-vet-bills-or-pet-food-there-are-resources-available/
Add a comment to Boy's experience
Was this experience helpful?
Wiz
Shorthaired Cat
4 Years
-1 found helpful
Hi! My male 4 year old cat has not been eating for over two days now, he is very lethargic. Keeps "lip smacking" and is squinting in his one eye with a little discharge. I fed him new wet food 3 days ago? Could his stomach just be very upset and it's a coincidence he has a slight eye irradiation? He also has been adventuring outside.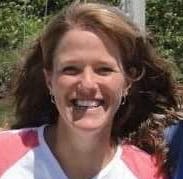 Dr. Michele King, DVM
Dr. Michele King DVM
1611
Recommendations
If Wiz is lethargic and not eating for more than 2 days, he needs to be seen by a veterinarian. There are a number of possible causes for his signs, and a veterinarian will be able to examine him, determine what might be going on, and recommend any treatment that he may need. I hope that he is okay.
Add a comment to Wiz's experience
Was this experience helpful?
Jack
Persian
2 Months
0 found helpful
My male kitten 2 months old is not eating anything he is drinking water and his weight is getting loss what should i do? My vet says that he have intestine infection
Add a comment to Jack's experience
Was this experience helpful?
Weevee
Shorthair
18 Years
0 found helpful
Medication Used
Clavamox antibiotic- oral
I have an 18 year old female cat? Presenting with extreme weight loss in about 6 week period, went from 9lbs to 6lbs, still eating and drinking and acting totally normal, except for diarrhea and straining when trying to deficate. We changed her food to fresh food 6 weeks ago, she didn't like it refused to eat and we started noticing vomit and diarrhea in the house, we changed her back to her normal food after about a month, she had been back on her old food, fancy feast wet cans, for about 2 weeks. Took her to the vet, they did blood work, everything normal except wbc high, they did an x ray and said they couldn't see her bowels clearly and thought her abdomen was full of fluid, however when they tried to aspirate fluid there was none. They now recommend an ultrasound to try and see what is going on in her abdomen. My gut is telling me she has a parasite or bacterial infection or inflamed bowels from the food changes. No fever. She also has something else we noticed in the last few weeks it sounds like her teeth are grinding together when she eats on one side, vet checked her teeth said it looks fine, she isn't crying in pain or not eating from it, just thought it was weird. Any advice would be appreciated, she is now on Clav-amox for two days, we may try to take her somewhere and get a second opinion.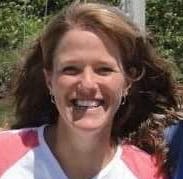 Dr. Michele King, DVM
Dr. Michele King DVM
1611
Recommendations
It is hard to tell what might be going on with Weevee without seeing her, but I think the ultrasound may be a good idea. At her age, things can start to happen, and it would seem strange to me that the food change would affect her that dramatically. If her GI tract wasn't clearly visible on the x-rays, there may be more going on, and an ultrasound gives more information. I hope that she is okay.
Add a comment to Weevee's experience
Was this experience helpful?
Fighty
Egyptian meow
3 Weeks
0 found helpful
My cat is 3 weeks old got it from the street she was good the first 3 days then she started having diarrhea after a couple of days blood started with the diarrhea took her to a vet he said she had a fatal virus with the chance of 30% to live he gave her medication she was fine the first day now she gave out earing i feed her on force she lost weight has fever of 36.5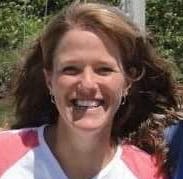 Dr. Michele King, DVM
Dr. Michele King DVM
1611
Recommendations
If your veterinarian thinks that Fighty has a fatal disease, that may be true. Since I cannot examine her or determine whether she has a disease, or parasites, it may be a good idea to have a second opinion, just to make sure that there aren't any other options. I hope that she is okay.
Add a comment to Fighty's experience
Was this experience helpful?
Murphy and Sammy
Siamese
13 Years
0 found helpful
My 13 yr old cat came down with diarrhea and vomiting. He was drinking a lot of water. He's a little better now but my other cat 14 yrs old came down with it today--diarrhea with blood in (he also has IBD) and vomiting. He hasn't been able to keep anything down.They are indoor cats. We have a 3rd cat that is so far okay. I'm so scared! I talked to their vet today and they said it sounded like a stomach bug. How can they get something like that when they don't go outside? I feel it could be the food I've been feeding them. It's prescription Purina. Could it have been contaminated somehow? They have a vet appointment tomorrow.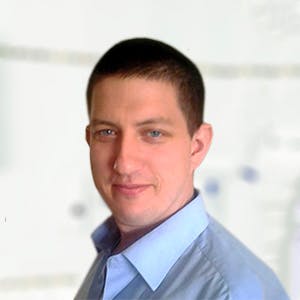 3320
Recommendations
Many people believe that if they don't take their cats outside, they wont get infected with anything - many cat owners with indoor cats are surprised when their cats pick up an infectious disease or believe they don't need to vaccinate; however, it isn't unusual for cats to become infected from inanimate objects (fomites) since some infectious material can live on inanimate objects for a period of time (shoes, clothes, bags etc…). Another possibility is that the food may be contaminated, but this is uncommon and we would expect all cats to become ill at the same time. Regards Dr Callum Turner DVM
Add a comment to Murphy and Sammy's experience
Was this experience helpful?
Billy
domestic short hair
7 Years
1 found helpful
My cat is 7 year old, male, un-neutered. He is having nausea since the past 10 days but he isn't puking. He just vomited once. He's not eating anything. He is drinking water & the urine output is consistent, he sniffs at the food and walks away.I got him to vet, he gave him Gentamicin Inj and Ondansetron Inj but it really hasn't helped. He's always feeling nauseous and a few drops of saliva falls from his mouth whenever he's nauseous. I'm unable to give him any tablets because of his loss of appetite & he's pretty wild too when it comes to taking medicines. He isn't sleeping properly too. He's just sort sleeping in bed and sort of keeping his one eye partially open most of the time. Kindly help me.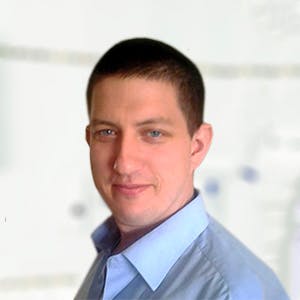 3320
Recommendations
There are a few possible causes for the symptoms which you are describing which may include infections (bacterial or viral), parasites, poisoning, foreign objects among other causes; without an examination I cannot say what the specific cause is but it would be beneficial to mix water and smooth wet food together and to syringe the food slowly into his mouth allowing him to lick it up. Apart from that, I cannot give any other recommendations without examining him. Regards Dr Callum Turner DVM
Add a comment to Billy's experience
Was this experience helpful?
Catbutt
Gray Tabby
5 Years
0 found helpful
What might be wrong with my cat? He has had diarrhea and it just looks like mushy puddles all in the litter box. I've noticed sometimes it just leaks out before he can get into the litter box. Just little droplets. It's a brighter color like a mix between orange and red. He is still his normal self. He is still eating and drinking the same as always. Nothing different other than the loose stool.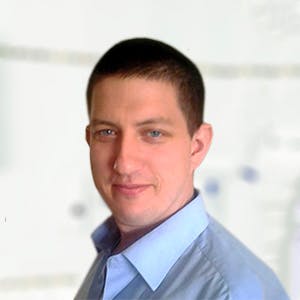 3320
Recommendations
It sounds like Catbutt may have colitis which may be caused by parasites, infections, food sensitivity, foreign objects among other causes; you should visit your Veterinarian for an examination and a faecal test, Catbutt may require antibiotics (metronidazole) as well as fluids if dehydrated to see if there is any improvement in his stool. Regards Dr Callum Turner DVM
Add a comment to Catbutt's experience
Was this experience helpful?
Neeli and lala
Indie
2 and 1
0 found helpful
Elder cat has diarrhea since 8days and younger one has since 4 days. It is weird because for hours they'll be absolutely okay and suddenly onset of diarrhea starts. What can we do? Eats well and is active. No other symptoms.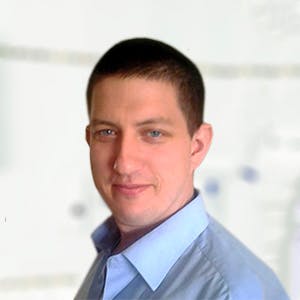 3320
Recommendations
Diarrhoea is a rare side effect of ofloxacin but should be noted; other possible causes may be due to infections, parasites, poisoning, food sensitivity among other causes; if you haven't treated with an anthelmintic I would suggest getting on from your Veterinarian to give. I would keep an eye on them to see if other symptoms develop and make sure that they are hydrated, if you have any concerns you should take them into your Veterinarian. Regards Dr Callum Turner DVM
Add a comment to Neeli and lala's experience
Was this experience helpful?