What is Ruptured Cranial Cruciate Ligament?
The knee is a weak point in your cat's body and is subject to injury and other damage. This is especially true when stress is put on the joint due to injury or pressure from jumping from heights or from awkward positions. When the cranial cruciate ligament (CCL) tears, this is known as a rupture. The rupture can cause pain, limping and a variety of other side effects, including permanent joint defects. This condition is more common in dogs but does also occur in cats.
The cranial cruciate ligament is a connective tissue located in your cat's knee that helps stabilize the joint in order for proper movement of the legs as the surrounding muscles flex. This ligament is one of the most important structures of the joint. In humans, this ligament is known as the ACL.
Symptoms of Ruptured Cranial Cruciate Ligament in Cats
Symptoms of CCL rupture in your cat tend to be acute, meaning that they will come on suddenly as the result of injury/rupture. Pets, and cats in particular, however, do not have the same sensitivity to pain as humans. Signs to watch for include:
Limping
Unwillingness to jump or move
Swelling in knee joint
Heat in knee joint
Causes of Ruptured Cranial Cruciate Ligament in Cats
The cause of a CCL rupture in your cat is either a full or partial tear in the canine cruciate ligament, located within the knee. Without this important structure, the knee suffers from instability. CCL ruptures most often occur as a result of injury, such as a sudden movement or torsion of the leg. This can occur especially in cats when their legs become trapped or when they suffer a large fall or collision with a vehicle or other object. Cats that are overweight also are more susceptible to CCL ruptures due to the additional stress on the joint.
Diagnosis of Ruptured Cranial Cruciate Ligament in Cats
Your veterinarian will diagnose a cranial cruciate ligament rupture in your cat with a complete physical exam. Your vet will cautiously manipulate each of your cat's limbs to check for swelling or injury. Your vet may also want to observe your cat's gait by allowing them to walk across the vet office floor. Cats suffering from CCL injuries tend to have a distinctive type of limp that can help pinpoint this injury.
Your vet will next perform something called a drawer test. This will involve the manipulation of your cat's knee joint in an attempt to produce movement similar to that of a drawer pulling out. In a joint with a healthy, intact CCL, this movement is not possible. This test may be difficult if there is a great deal of swelling or if your cat is in tremendous pain.
Finally, your vet will perform x-rays or MRI imaging. While x-rays alone cannot identify a CCL tear, they can show abnormalities in the surrounding tissue, such as from arthritis, which is a common sign of a CCL rupture especially in chronic cases or cases in which limping has been a long-term issue. In the case of injury, this will also help rule out any additional broken bones.
Treatment of Ruptured Cranial Cruciate Ligament in Cats
There are two main treatment options for a ruptured cranial cruciate ligament in your cat. The first is a conservative approach. This is often used when a partial tear is suspected or when a cat is too old or is otherwise a poor choice for surgery. In this treatment, your cat will be given medications for pain and anti-inflammatory drugs and the surrounding tissues in the knee allowed to heal. Since ligaments have poor blood flow, they themselves do not regenerate. However, scar tissue may build up around the area which can assist in compensation for the lack of stabilization as a result of the torn CCL. This approach is not recommended for very young or active animals, since it can lead to chronic pain and injury and doesn't withstand a great deal of movement.
The second treatment option is surgery. There are many surgical variations that have been developed in recent years. These options involve various methods of creating an artificial ligament or replacement stabilization of the joint using permanent sutures that are connected to the bone of the knee. These procedures tend to be highly effective in cats given their light weight.
Recovery of Ruptured Cranial Cruciate Ligament in Cats
Proper rest and restriction of movement while your cat heals will be crucial to its long-term recovery. For several weeks to months after surgery, your cat will need to be confined to a small space, with limited movement. Jumping, running or other jolting may disrupt the healing process or cause additional damage. Your vet may also recommend physical therapy for your cat, which may involve stretching of the limb and various exercises either at home or in a pet rehabilitation office.
The prognosis for recovery of your cat, if the proper treatment protocols are followed, is very good.
Ruptured Cranial Cruciate Ligament Questions and Advice from Veterinary Professionals
Niko
Bengal
6 Years
0 found helpful
My Bengal Cat is 6yrs old and diagnosed with ACL year and arthritis in hips. Took him to vet due to limping. (Oddly enough, on his other leg, which is fine according to xrays).
He is not a good candidate for surgery. He does not appear to be in pain, but must be, as I'm reading here. Vet believes this is an old tear.
Wouldn't some kind of pain medication or brace help him ? (Although he'd probably tear off any brace). I had asked the vet, and he said no, but not sure why. I will be calling him again, but just wanted opinion on this.
I'm imagining with both problems, after awhile, he won't be able to walk ? Will this be soon, or will he be on for awhile ?
Add a comment to Niko's experience
Was this experience helpful?
Trooper
Ginger and white tabby
11 Years
0 found helpful
Has Symptoms
lameness, inactivity, sleep
Medication Used
metacam, temgesic, caphalexin
My baby Trooper has had occasional repetitive lameness in his hind right leg. Over the years it has been noticeable 3-4 times. The most recent time, I again took him to the vet as he pretty much hadn't moved from his softy cushy bed at the back door, for 3-4 days. All from just jumping off his bed (as he did every day) for his dinner (bed less than 3 feet height). I hoped it wasnt a dislocated hip, but was surprised at the cruicate ligament diagnosis just from a wiggle-around prior to xrays. (Surprised as it's not common with cats yet this was our second (non-related) case. Our first experience was with Holly aged 2 at the time) Trooper is 11 and has had replacement ligament surgery just last Thursday. Unbelievably and to more horror than be imagined, yesterday while trying to get him out for more pain meds, he went straight up over my daughters shoulder and out a slightly opened window (that we inadvertently forgot, being such a hot summers day, we had them all cracked open). My bedroom window is the highest in the house (1.5 stories). You can't believe the horror. I was so very relived and stunned when he was sitting on our back steps less than half hour later and I was able to get him back into the cate. First thing this morning, we were at the vets to make sure everything was in place and the op hadn't been undone. I really was beside myself. Thankfully, knee is stable, and tho a few extra days on pain relief, we look to be ok. He's one extremely lucky little fella!!
Next check up Friday (it's Monday now).
Add a comment to Trooper's experience
Was this experience helpful?
Mittens
short hair
20 Years
0 found helpful
My cat is 20 years old. She has had arthritis for a few years. A week ago, I came downstairs to find her unable to stand on her back legs. I took her to the vet who said she believes my cat tore her ACL in her right leg. We did pain meds for 5 days. While she does not seem to be experiencing pain, I've noticed she cannot use her left leg now (possibly atrophy of muscles due to inactivity).She cannot get up to relieve herself. I have puppy pads underneath her. She's eating and drinking and going to the bathroom well. She purrs when she sees me and loves to be pet. I can mostly touch her hind legs now and can manipulate her body to help her stand up but she cannot get her legs to move so she can stand independently. I feel that her quality of life is good....not exhibiting pain, still eats, and drinks, tries to get herself up but can't. My worry is what are the chances she'll heal without surgery? At her age she's not a good candidate for surgery due to her age.
Add a comment to Mittens's experience
Was this experience helpful?
momma
Tabbie
4 Years
0 found helpful
Has Symptoms
tore ligament in back leg cramping
sergery tore ligament in back leg
My cat came home the other day she had tore her ligament and had to have sergery on monday its now almost friday and she is getting alful cramps in her leg its drawing up and she is screaming should i put a warm rag on it till she sees the vet in a few hours
Add a comment to momma's experience
Was this experience helpful?
Miu
tabby
5 Years
0 found helpful
Question regarding the recovery: My cat recently had a procedure to repair this cruciate ligament tear. The procedure involved changing the angle of the joint and fixing it with a plate. They have told us that he should now stay confined in a cage for 6 weeks, is this true? I have been letting him out into a small room a few times a day where he can walk around but he can't jump onto anything. Is that ok for his recovery?
Add a comment to Miu's experience
Was this experience helpful?
Crystal
Brown tabby
17 Years
0 found helpful
Has Symptoms
strange walk, cried when picked up
My 17.5 yr old little girl caught her claw in a small rug, and pulled in down on top of herself. Didn't think much of it until she began walking very strangely. Then she cried when I picked her up. She was diagnoised with CCL of the hip. She's too told for surgery, so she's on pain meds. I make sure she walks, and bought her steps to get in an out of the bed. I rub her hips and legs as she will let me. I do believe she is still enjoying a good quality of life, just moving very slow. I am in hopes it will get better with time.
Can cats take cannabis oil? I have severe osteoarthritis, sarcoidosis, osteoporosis, degenerative and dehydrated disc. Also a whole lot more damage from several accidents. I am about to start with a new pain doc. My vascular surgeon has told me to get the oil that you use topically, to rub into my skin. He says that several of his patients say that it helps to control(not eliminate) the pain. I am going to discuss this with my new doc and my vet. I have read that this form of the drug is legal in all 50 states. It is reasonably priced on Amazon and other websites. I have a cat and a dog with some moderate to severe arthritis. My Maincoon mix fell backward off the edge of some stairs, injuring his shoulder. It flares up frequently. He has limited his exercise to the point that he is getting too heavy. Got to do something. He is not an overeater.
What did they give your kitty for pain?
My fur baby is 15 and was diagnosed today. We are waiting to see a surgeon until Monday
Add a comment to Crystal's experience
Was this experience helpful?
Laurelei
Domestic cat
13 Years
1 found helpful
My cat was just diagnosed with a completely disrupted medial collateral ligament and chronic luxation. The vet surgically put the joint in place and put the leg in a splint, the gave me the diagnosis and says he recommends another surgery to remove the leg. Is this really the route to go? Please help.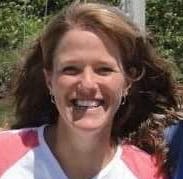 1611
Recommendations
I cannot see how amputation would be the best course of action after surgery for this condition, although I do not know any details about Lauralei's situation. Since amputation is such a permanent solution, it may be a good idea to either get more details from your veterinarian as to why he thinks that needs to happen, or get a second opinion. Cats can often live comfortable lives with that injury, so there may be other options.
Add a comment to Laurelei's experience
Was this experience helpful?
Bruce
domestic short hair
2 Years
0 found helpful
My cat was diagnosed with a torn ACL. I currently have him in a huge dog crate with all his needs. I am wondering how long I should keep him in here, if he can heal himself or if I should have the surgery? I did have him on a 3 day antiinflammatory and still on pain medication and now I have joint supplements. He is only 2 will he walk normal again? Sorry so many questions I just care deeply about him.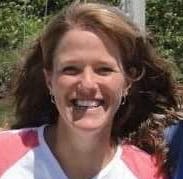 1611
Recommendations
Cats can often recover from that injury without surgery, as they are light and don't put that much weight on that leg. It can take weeks, though, and he may have to stay in the crate for an extended period of time. Since I can't see him or examine him, and don't know the extent of his injury, it would be best to call your veterinarian who saw him and get their recommendation on how long to keep him confined - they may want to see him for a recheck periodically to reassess him.
Add a comment to Bruce's experience
Was this experience helpful?
Trixie
short hair
11 Years
1 found helpful
Medication Used
Initiaaly antibiotics and analgesia
Initialy antibiotics and analgesial
My cat had cruciate ligament surgery a week ago and seems to be recovering well. He is confined to a crate and is really distressed by this. He is an active outdoor cat. Is there any alternative to this total confinement for 4 - 6 weeks (ie a cast to support the knee) as he is so miserable (and so am I)?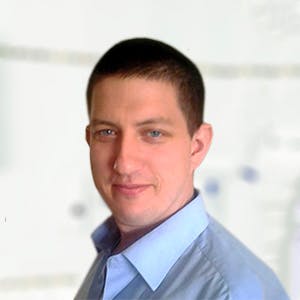 3320
Recommendations
Rest is best, you really don't want to be allowing Trixie to move around with or without a cast (a cast is not the wonder people believe it to be) as it wouldn't be in her long term interest; I know you cannot explain to her why she needs to be confined but it wouldn't be forever. Keep her confined as you're doing and follow up any appointment you have with your Veterinarian. Regards Dr Callum Turner DVM
Thank you for that advice. Trixie is meowing so much and I am so upset by this experience. Will it be ok to let him out the crate for periods of time so long as he doesnt jump?
Add a comment to Trixie's experience
Was this experience helpful?
Molly
domestic short hair
14-15
1 found helpful
I have a 14 year old cat with hyperthyroidism and possible kidney disease. She recently started limping and the vet diagnosed her with most likely a ruptured ACL (we did not do xrays, but vet is 90% sure that's what it is). The vet said our options are surgery, which we cannot afford and the cat is not a good candidate for, or the pain will be so bad that we should have her put to sleep within the next week. She gave us some pain medication to get us through the week, but he cat doesn't seem to be in pain. Is it accurate to say that without the surgery there is no hope for her? Do we really have to have her put to sleep immediately?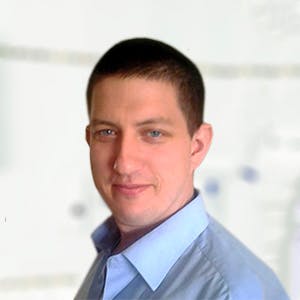 3320
Recommendations
We can have a good idea of a ruptured cruciate ligament by performing a drawer test and tibial compression exam so if your Veterinarian used these techniques it is most likely that this is the cause. With age and kidney function not being on our side surgery is probably not suitable for Molly; deciding on when to euthanise would be down to you based on your perception of her pain but your Veterinarian would give a recommendation based on overall welfare (mobility, standard of life etc…). Regards Dr Callum Turner DVM
My older Cat had surgery to fix this 2 years ago in his left knee. Now he has just torn his other ( RIGHT knee ) and we are about to send him in for another surgery. He is 9 years and on the heavy side, how long do you recommend restricting movement after the operation ?
Add a comment to Molly's experience
Was this experience helpful?
Mittens
short hair
4 Years
0 found helpful
I am very upset. My cat is 4 years old and had ACL surgery in January. She went to post OP appointments and everything was perfect. She was walking around regularly and feeling fine. Now it is Mid March and her leg is up again and she is limping. She is not an active cat whatsoever. Could it be re-ruptured? Could it be arthritis? I cannot afford another surgery and if she does get one, what are the odds that she won't heal again?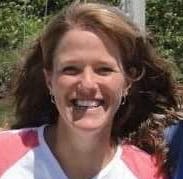 1611
Recommendations
Thank you for your email. If Mittens is not an active cat, it is unlikely that she re-ruptured her ACL, but there can be post-operative complications, infections, or problems that need to be resolved. It would be best to have her seen by your veterinarian, and they will probably want to take an x-ray, but they can examine her, determine what might be going on, and give you an idea as to what might need to happen. I hope that it is something minor and easily resolved.
Add a comment to Mittens's experience
Was this experience helpful?
Izzy
Tortie
12 Years
0 found helpful
My little Izzy a tortie cat was diagnosed early last month with a tumour and she is currently on chemo and steroid tablets now her right leg has had to be operated on to repair it. It was heartbreaking to see the pain she was in. Given the tumour I still don't know whether I have made the right decision and if, as I have been told is likely, her left back leg will go the same way should I not put her through any more pain, given the tumour.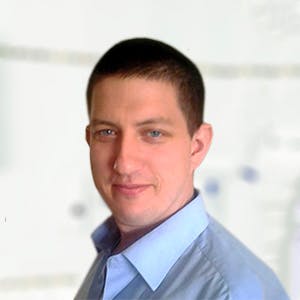 3320
Recommendations
It is your decision whether or not to continue treatment/surgery or to proceed with giving palliative care; if you believe that it is in Izzy's interest to continue you should, but this is a decision you need to make (I haven't examined Izzy so I cannot really weigh in on this). Regards Dr Callum Turner DVM
Add a comment to Izzy's experience
Was this experience helpful?
Fletcher
Maine Coon
4 Years
1 found helpful
My four year old Maine Coon had a fall several days ago and was unable to put weight on his back leg. At the emergency vet, he did not demonstrate symptoms. Since that time, he has gone lame four times with seemingly a lot of pain. After a period of time, he seems fine again. We visited our regular vet who prescribed anti-inflammatory medication. She suspects a cranial cruciate ligament tear. Is the intermittent nature of his pain indicative of this type of injury? He is a very healthy, active animal, so is surgery a better option?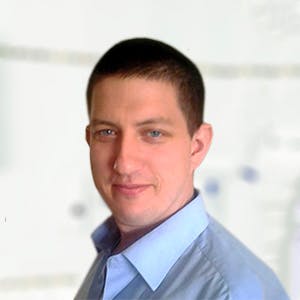 3320
Recommendations
In these types of intermittent cases, rest is best and placing Fletcher in a cat carrier is best to restrict movement; your Veterinarian would determine if surgery is required but generally mild cases can go without surgery, just rest. I would recommend speaking with your Veterinarian about the injury in this case and for any specific advice regarding Fletcher. Regards Dr Callum Turner DVM
Add a comment to Fletcher's experience
Was this experience helpful?
Smoky
Alley cat
6 Months
1 found helpful
Hey I'm leaha Johnson.I have a kitten he was laying on me then he got down and starting limping. I think he might torn a muscle in his leg its swelling but some of the swelling went down I dont know what to do. Can you help me please I don't want to lose a kitten again.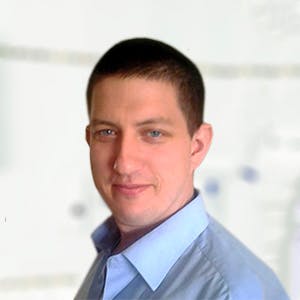 3320
Recommendations
Sprains and muscle injuries are quite common and many times rest is best; however in some cases Veterinary attention is required especially if there is an excessive amount of pain or a lot of swelling. Resting Smoky in a car carrier to restrict movement can help (ensure he has access to food and water); if you do not see any improvement or he is in a lot of pain you should visit your Veterinarian. Regards Dr Callum Turner DVM
Add a comment to Smoky's experience
Was this experience helpful?