What are Ligament and Tendon Conditions?
Though ligament and tendon conditions are fairly common in cats, they require prompt care in order for full mobility to be restored.
The ligaments in a cat are a tough band that is composed of a white, slightly elastic, fibrous tissue that binds the ends of bones together. Ligaments prevent excessive movements that could cause dislocation or bone breakage. They are found throughout the cat's body where two bones meet. Tendons are composed of a fibrous tissue that connects the muscles to the bones. When conditions arise with the ligaments or tendons, the cat's mobility will suffer.
Symptoms of Ligament and Tendon Conditions in Cats
Depending on the location of the ligament or tendon that is affected and the condition that occurred, symptoms may vary slightly. These symptoms include:
Subtle lameness that worsens over time
Inability or unwillingness to exercise
Resting foreleg on floor rather than in an upright position
Pain or tenderness in paws, forelegs or hind legs
Swelling in joints
Swelling around muscles
Grating sounds when joints are moved
Walking with heel placed on ground
Non-weight bearing lameness
Types
There are several types of conditions that can affect the ligaments and tendons in cats. Some of these types include:
Cranial cruciate ligament tear: a tearing of the ligament in the knee joint
Palmar carpal ligament breakdown: tearing or wearing down of the ligaments in the wrist
Bicipital tenosynovitis: inflammation of the tendon in the shoulder joint
Brachii muscle rupture: rupture of the tendon in the upper limb
Supraspinatus avulsion: rupture of the tendon that connects shoulder to upper limb
Luxating patella: a condition in which the kneecap moves due to weakening or overextension of the ligaments and tendons
Causes of Ligament and Tendon Conditions in Cats
Most ligament and tendon problems occur due to a vehicular accident, trauma received from another animal, or injury from jumping from too high of a location. Vehicular accidents can cause fractures in the bones and hyperextend the tendons. A dog or other animal who attacks a cat may bite, causing the tendons or ligaments to become injured. When a cat lands on the ground incorrectly after jumping, the ligaments and tendons are at risk of tearing, rupturing or breaking down over time. Cats can also injure their tendons or ligaments slowly over time as a result of repetitive straining, overexertion, or fatigue.
Diagnosis of Ligament and Tendon Conditions in Cats
The veterinarian will need to know how long symptoms the have been present, any recent trauma or injuries that could have caused the ligament or tendon condition, and a complete list of symptoms. The veterinarian will gently examine the cat, feeling for signs of swelling and tenderness.
Radiography is the best way to determine what condition is affecting the cat. Radiography may include X-rays, which can eliminate fractured bones as the source of the problem; ultrasounds, which can identify swelling and tears in the ligaments and tendons; and magnetic resonance imaging (MRI), which can look for muscle injuries and tendon or ligament rupturing.
If the exact cause of the symptoms cannot be determined through radiography, the veterinarian may use an arthroscope to explore the affected ligaments and tendons. The arthroscope is a small endoscope that is inserted into the joint through a small incision. The veterinarian will use the arthroscope to explore the injured area and diagnose the problem. Samples of fluid or tissue may be removed using the arthroscope and sent to an outside lab for further analysis.
Treatment of Ligament and Tendon Conditions in Cats
Surgery
Depending on the severity of the injury, surgery may need to occur. The cat will be placed under general anesthesia and a small incision will be made in the skin by the affected tendon or ligament. The veterinarian will then repair the problem and use sutures to close the incision.
Splint or Cast
The veterinarian may need the ligaments or tendons to remain immobile while they heal on their own. In these cases, a splint or cast will be placed on the cat in order to prevent mobility and re-injury from occurring.
Physical Therapy
The veterinarian may recommend physical therapy in order to strengthen the muscles, tendons, and ligaments. During physical therapy, the cat will be put through a series of range-of-motion exercises and receive massages in order to promote healing.
Weight Reduction
The veterinarian may place the cat on a special diet in order for its weight to be reduced. Cats who are overweight place more pressure on their joints and tendons, which can cause injuries to occur.
Ice Packing
Cryotherapy, the placing of ice on the injured tendons or ligaments, may be recommended after surgery or splinting. Cryotherapy normally occurs for five to 10 minutes every eight hours over the course of several days. This procedure reduces swelling and decreases pain.
Recovery of Ligament and Tendon Conditions in Cats
With proper rehabilitation and prompt care, most cats recover fully from their ligament or tendon condition. Recommendations for physical therapy will need to be followed in order for the cat to recover properly. If surgery occurred, the cat will need to wear an Elizabethan collar in order to prevent biting of the sutures. Follow-up appointments with the veterinarian to monitor progress and healing are recommended.
Ligament and Tendon Conditions Questions and Advice from Veterinary Professionals
Gimima
Demstic
1 Year
0 found helpful
Hi my cat seems to of hert her leg on Monday she came home with it up in the air then 20 mins later she was fine. Then 2 days later she was limping and walking with it flat to the floor I took her to vets and he said could be tendon injury sent her home with pain and antiswelling meds and said he see her I 2weeks no out doors iam very upset and concerned as it's not improving over last 4 days so I've ask to see him sooner for an x-ray or cat scan the way she's holding it to the floor seems more than rest I think an closer look would make sense!? She's playing with her sister like nothing it rong ! Iam so stressed with it all
Add a comment to Gimima's experience
Was this experience helpful?
Ellie
short hair
6 Months
0 found helpful
My cat just started limping today! It appears that her right hind leg is bothering her. Her recent injury however had not deterred her activity level. She is also still grooming herself and chasing her favorite toys on her own discretion. She's eating and using the litter box as normal, and still cuddles with me on the couch. I don't remember any certain moment she might have hurt herself... I don't have anything sharp in her reach, and keep my house very clean. Help! She's been very healthy since bringing her home, and I really wish she could tell me what's bothering her...
Add a comment to Ellie's experience
Was this experience helpful?
Mickey
Siamese
14 Years
0 found helpful
Has Symptoms
Won't put pressure on limb
My sisters cat Mickey is a 14 yr old Siamese. His front right paw makes is bent like a chair or a z on it's side. He won't put weight on it. She said he was limping a few weeks ago but she's not sure of how long. 1 vet paid no attention the 2nd said his gait was "abnormal" when he's obviously limping severely and won't put weight on his paw. He let me examine it, bending, massaging, stretching it to see if I felt anything. He shudders a bit when I move it too much, so I stopped. I'm thinking to try one more vet but thought I'd share on this site. He has arthritis in his rear left hip.
Add a comment to Mickey's experience
Was this experience helpful?
Milly
Persian
5 Months
0 found helpful
I took my cat to the vet and after xray they put an splint on her hind leg, but after we returned she woke up with a severe pain in her wrist. I never saw a cat hurting like that, so i took off her splint and now she's sleeping. Should I take her to the vet again for a new splint or not?
Add a comment to Milly's experience
Was this experience helpful?
Lucy
Domestic shorthair
6 Years
1 found helpful
Lucy injured her left leg while playing 5 years ago. Since then I've noticed occasionally she'll not walk normally but then readjust and appear fine. Fast forward 5 years to last week, she was running through the house stopped and turned around with her right leg bowed out like a chicken wing. She was in pain and unusually biting and hissing. I took her to the ER where they took x-rays and said she had patella luxation in both legs, the left with some arthritis probably from the injury years ago. They recommended very expensive surgery on both knees. I shopped around for another vet, who said they couldn't get a complete picture from the x-rays and recommended a second photo shoot. This vet saw a torn CCL in the left leg (old injury) and a luxating patella in the right leg (grade 3). Since last week, Lucy appears to be back in her normal spirits, although with some lameness and an occasional chicken-winged right leg. The vet recommended to me to first take care of the CCL then address the other leg. Lucy is an 18-pound chunker and I'm a little worried about which leg to start with to ensure optimal recovery. The vet did not express concern about her weight and recovery. Any additional insights?
Add a comment to Lucy's experience
Was this experience helpful?
Ted
British Blue
2 Years
0 found helpful
10 days ago my cat suddenly began limping badly and not able to put his back leg down. I took him to the vet and after extensive xrays, scans exams etc it has been determined that he has ruptured his Achilles. They gave me Metacam and sent me home for two weeks cage rest. I am to return in a few days to determine the next steps. After a few days I decided that I had to let Ted out of the cage because he was showing signs of depression, not eating, drinking or going to the toilet. He wouldnt eat any food with the Metacam in it and I am unable to put anything in his mouth - so he hasnt had any since the first few days. I let him out for a little while in the morning then in the evening. He started to put a little weight on the leg and occasionally use it. As the days went by I thought it was best to leave Ted in my bedroom throughout the day and over night. He seems much happier however the leg still isnt working properly. Some times he can put it down and other times he is limping badly. He goes back in a few days for a decision about an operation. I am struggling with the idea of him having this operation and then spending a huge amount of time caged - then physio. After seeing him go through just a few days caged - I dont think we can do this. Is there any chance of this getting better on its own - without the surgery?
Add a comment to Ted's experience
Was this experience helpful?
Hen
Domestic shorthair
2 Years
0 found helpful
My cat Hen was born with a strangulated & withered right hind leg and the last third of her tail; as she grew, the leg and tail segment simply fell off - no blood, no pain, she just crawled to her mother to nurse and her leg and tail stayed put. As she has aged, she adapted well to her, um, compromise; when she slow-walks it's obvious she's impaired (a chicken-like bobbing, hence her name), but she can run as fast as her siblings by raising her stump, pointing her shortened tail in the direction she's moving, and going fast. She's an admirable cutie, but there's an emerging problem: her accommodation - the stump and tail movement for balance and direction has caused chronic tendon contraction, likely from overuse and atrophy of the remaining thigh muscle. My veterinarian is recommending physical therapy at this time, and possibly an NSAID for associated pain (it clearly hurts), but I wondered if a tendonectomy is in order, or even removal of the remaining stump? I'm not eager for her to go under the knife but I hate that she suffers when this occurs about once or twice a year.
Add a comment to Hen's experience
Was this experience helpful?
Smurf
domestic short hair
9 Years
0 found helpful
Has Symptoms
limping, in pain at times.
My 9 year old 6.5kg cat came in just over 2 weeks ago and laid on the floor. He then got himself into his radiator (not on) cradle. I went to lift him and he bit me which was unusual. I took him to the vet but they could not find anything wrong on palpation. He would not walk for them. They prescribed metacam. I have been back twice and it is thought he has a torn ligament. He sometimes cries, can hobble but limps. One vet wanted to x-ray but I did not want him given an anaesthetic when no bony injury was suspected. He spends most of his time lying down and I am carrying him up and down stairs. How long should a torn ligament take to heal and am I being stupid in not having the x ray?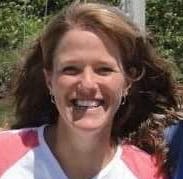 1611
Recommendations
I think the x-ray might give more information about what is going on with Smurf, and if 2 weeks have gone by and he doesn't seem to be improving, you may need to have further diagnostics done. Depending on what ligament is torn (there are many), it can take weeks to months to fully heal. It seems that a recheck might be a good idea if he is still having the problems that you are describing.
Add a comment to Smurf's experience
Was this experience helpful?
Misty
British Shorthair
2 Years
1 found helpful
I noticed that my cat Misty was limping almost two months ago. I took her to the vet the first day the limping started and the vet was not able to diagnose a problem. Misty allowed the vet to manipulate her leg in different directions and to apply pressure to paws and other areas and there was no obvious injury or swelling. She is able to weight bear on it but with an obvious limp. She was prescribed Metacam and I was told to return if it did not get better in the next week. There was no improvement so we returned where, again, the vet was unable to diagnose a problem but suggested it could be a degenerative bone condition so suggested an xray. The xray was done but did not shown any problems. It was then suggested that it could be a ligament damage and we were told this could take up to 8 weeks to heal. However, the vet also suggested getting a CT scan done. We decided to wait a couple more weeks to allow the full 8 weeks and there has been no improvement. Misty has been on Metacam for approximately 6 weeks although has now run out. I would like to know if this lameness could be due to ligament damage, and if so, if a CT scan is the best thing to do next, or if there are any other ways of identifying the problem. I also wonder if you could give any suggestion as to the treatment that will be needed.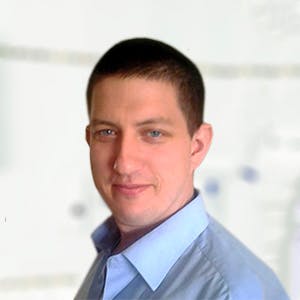 3320
Recommendations
Ligament injury is a possibility and wouldn't show up on an x-ray but would do so on a CT scan, if there has been no improvement with the long course of Metacam (meloxicam) then it may be that a CT scan may be the next diagnostic step. As far as treatment, it is difficult to recommend anything apart from anti inflammatories like Metacam since we don't know what the specific cause of the limping is. Regards Dr Callum Turner DVM
Add a comment to Misty's experience
Was this experience helpful?
Tintin
domestic short hair
10 Years
0 found helpful
Has Symptoms
Limping, not eating, not relieving
Hi my cat injured himself last night. We took him to the vet today and they said the ligaments in his back leg are ruptured. They said that he would need surgery but because of his age it may not work. What would be the chance of recovery,he is 10 years old.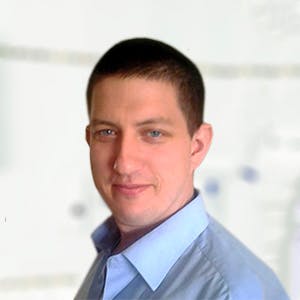 3320
Recommendations
Unfortunately I cannot give you an indicator of recovery with surgery as there are many different factors to take into consideration, however the likelihood of any favourable recovery is small. Your Veterinarian would be able to give you more specifics but they may not know until they start the surgery. Regards Dr Callum Turner DVM
Add a comment to Tintin's experience
Was this experience helpful?
Sadie
Labrador
8 Years
0 found helpful
My dog ran into a barbwire fence and now has a small tendon hanging out of her leg. I don't see this getting repaired, she still can flex her leg. It is at the first bend probably was connected to a toe? She is a black lab. The piece hanging out is about 3 inches. How long before the tendon dies? Should we wait until it dies to snip or should we snip now? I am keeping her comfortable with aspirin and benedryl. Any other advice?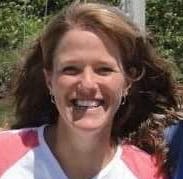 1611
Recommendations
If Sadie has a piece of tendon on the outside of her body, she may have a significant wound associated with that. Barbwire fences are dirty, contaminated objects to be injured by, and she may need further treatment. Whether the tendon needs to be repaired or not is something that I can't comment on without seeing her, unfortunately, but it would probably be a good idea to have her examined by a veterinarian. The tendon may not die, but may cause ongoing infection and pain, and cutting the tendon may be excruciating for her. Some things are best evaluated by a professional, and this seems like one of them. I hope that all goes well for her.
She seems to be recovering well. She is walking normally. The tendon has dried up and when the bandage is off, she is trying to remove it herself. It was very small, like cooked angel hair pasta sized. It has been 4 days and she is no longer on pain relievers. I called the vet and they said to keep it clean with antibacterial soap and keep it dry. I am watching for signs of infection. If no infection, then I'm not going to vet. Thank you anyways.
Add a comment to Sadie's experience
Was this experience helpful?
Hairless
Sphynx
11 Years
0 found helpful
Has Symptoms
discomfort, limping, paw chewing
walking flat on foot to wrist
My cat is a sphynx cat. She will be 12 in December. She is in exceptional health and has great blood work. However, she has trouble walking and feeling comfortable. When she was a young cat when we took her to homes with tile or hardwood floors she sometimes would limp and pull up her right paw. I mentioned it to a vet during a visit asking if maybe she had an old injury. The vet said he didn't see anything wrong. We have lived in a home with wood floors for 3 years now, and I'm thinking this has been a contributing factor to the rapid decline. When she sits upright her front paws begin to roll outward. When she walks she flicks her paws and her paws roll. She walks on the heels of her paws now. When she sits she flicks her paws and pulls them up and tucks them under her chest. She chews her paw pads. She limps sometimes. Her gait is abnormal. I took her to the vet and then to an orthopedist surgeon. He said it looks like lax tendons and he has seen this in cats who have been declawed. She is not declawed and she has had no injuries that we know of. The orthopedist said there was nothing he could do to help her. I can tell she is going to get to a point where she can't walk. She is perfectly healthy in all other aspects of her life. I MUST find a way to intervene now. I don't know where to go or who to talk to.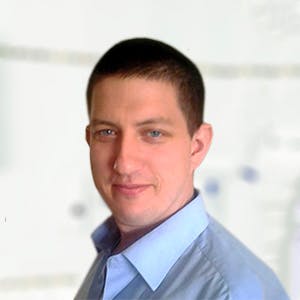 3320
Recommendations
Without examining Hairless it is difficult to weigh in especially when an Orthopaedic Specialist has examined her and said that there is nothing that can be done; seeking another opinion (after an examination) from either another Specialist or general Veterinarian would help in easing your mind that there is nothing else that can be done. Regards Dr Callum Turner DVM
Add a comment to Hairless's experience
Was this experience helpful?
Kit Kat
short hair
2 Years
0 found helpful
Has Symptoms
Leg Swelling on bottom half look
Leg Swelled on bottom half. in pain
my cat seems to have a leg injury. where the bottom part of his back foot is swollen and it's been about three days.i don't know what could be wrong. it looks twisted when you look at it. he also seems to be loosing weight a lot this summer as well.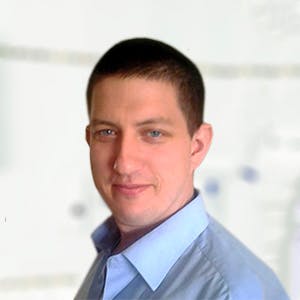 3320
Recommendations
Without examining KitKat it is difficult to determine the severity of the injury, however if you're seeing a deviation of the leg you should consider visiting your Veterinarian as this may indicate dislocation or another severe injury. For the meantime, keep KitKat rested and restrict movement (like a cat carrier or crate) to prevent any further injury. Regards Dr Callum Turner DVM
Add a comment to Kit Kat's experience
Was this experience helpful?
Snowy
DOMESTIC
12 Years
0 found helpful
My cat has ruptured all the main ligaments round his knee of his hind leg,will a specialist be better to deal with this or could my local vet operate,I just want to minimise the risk of him loosing his leg as this is a possibility,just want the best outcome for him with minimal stress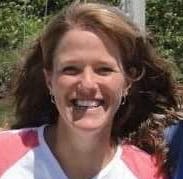 1611
Recommendations
I'm not sure the cause of this injury or the extent, but typically for advanced orthopedic treatments, it is best to see an orthopedic specialist. I hope that everything goes well for Snowy.
Add a comment to Snowy's experience
Was this experience helpful?
Buddy
tabby
10 Years
0 found helpful
My vet X-rayed my cat's front paw as he was limping and putting very little weight on it. The Xrays appeared clear. After an examination of his entire leg, he has determined that he may have a torn ligament or tendon in the "wrist" joint. How long does it typically take for these to heal? Is there any exercises I can do to help? Would a splint help? I've read mixed reviews on this.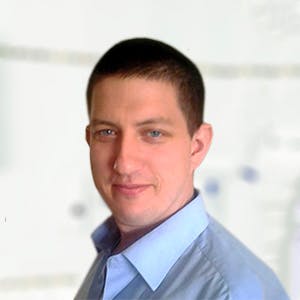 3320
Recommendations
No splint and no exercise, it is best to allow strict rest for best results; however it depends on the severity of the injury and other factors. Healing time may be weeks to months (around two months), but vary from case to case; keep Buddy rested and prevent running, jumping and playing during this time. Regards Dr Callum Turner DVM
Add a comment to Buddy's experience
Was this experience helpful?
Eva
domestic short hair
3 Years
0 found helpful
The hind leg of my friend's cat, Eva, was injured by a reclining chair last night. The emergency clinic took care of the broken skin, diagnosed a torn ligament, and prescribed a NSAID. The cat will be seen by her usual vet tomorrow. I have read that enforced cage rest for 4-6 weeks may allow healing and if not, surgery can be done. Is self healing possible? Could a delay in surgical intervention cause further injury/ deterioration?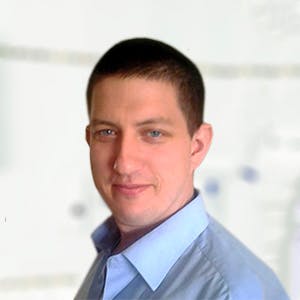 3320
Recommendations
In all cases of injuries like this, rest is best; however (depending on the specific ligament) if the ligament is still intact but has a partial tear, then rest is best but if the ligament is totally torn then surgery most likely would be required. You should follow the instructions of the Veterinarian, keep movement restricted and monitor for improvement. Regards Dr Callum Turner DVM
Add a comment to Eva's experience
Was this experience helpful?
Rolf
Bengal cat
6 Years
0 found helpful
My bengal cat had an accident yesterday and has a deep glass cut in het back leg. The glass has cut clean through four tendons (the tendons used to move the toes) and the cat is having surgery to repair the tendons. What are the chances of a full recovery and is there anything we can do to speed up the recovery process?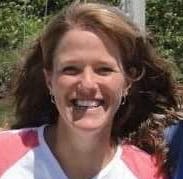 1611
Recommendations
Without knowing the full extent of Rolf's injuries, I have a hard time commenting on her recovery from surgery, but you are acting quickly to repair the injury, which always has a better outcome than waiting. Your surgeon will be able to give you a better idea as to the expected outcome for her, as well as post-op instructions that will help her heal more quickly. I hope that she has a smooth recovery.
Add a comment to Rolf's experience
Was this experience helpful?
Havent named them
mixed
2 Months
0 found helpful
One of my cats kitten was sleeping on my blanket and my niece came over (bugging) said she can do a cartwheel and ended up trying too, landed on the kitten like 10 to 20 minutes pass and I see the cats limping so I go check hers left hind leg to see that her nail was pushed all the way in, touching the paw a little will hurt it, like the elastic ling is not visble anymore at all only a small piece of the nail is. I'm really scared since it's just a 2 month old kitten and I don't have the money to take one to the vet, I didn't have money for my older cat that doesn't even care when the kitten cries for her when she was limping.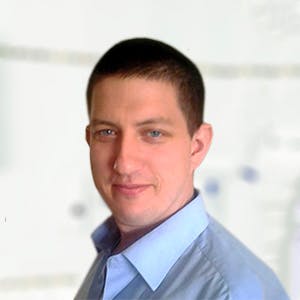 3320
Recommendations
Without examining the nail, it is difficult to say what should be done; sometimes trimming the nail and removing the part which is stuck in the paw may help but as I mentioned, without examining it I cannot say for sure. If you cannot afford a Veterinarian, you may try a charity clinic or a grooming place just to take a look. Regards Dr Callum Turner DVM
Add a comment to Havent named them's experience
Was this experience helpful?
Poochie
mixed
4 Years
0 found helpful
Has Symptoms
Limping, lying down after few steps
My cat tore a ligament in her hind leg. Should we operate and if we don't what would the consequences be? She can walk for a small distance and then lie down. She is now meowing to indicate that she is in pain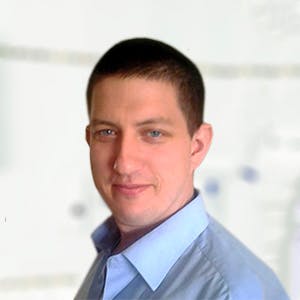 3320
Recommendations
It really depends on the ligament affected and the overall impact it has on mobility; you should be giving Poochie plenty of rest and you should discuss with your Veterinarian about options you have available for Poochie including surgery or other therapies (depending on whether it is a partial or complete tear). Regards Dr Callum Turner DVM
The vet said it is a complete tear. What will happen if we do not operate?
Add a comment to Poochie's experience
Was this experience helpful?
Guadalupè
tabby
8 Months
1 found helpful
Hi :) Out cat was cut across the back of her hind leg, a couple of centimetres above the back of her paw. She recovered well, bit a week later she came back limping. We're in a difficult position as we're located in a small town in Vietnam with a vey that has very little to work with. We've taken her to the vet who has given us 5 days worth of anti-inflammatories, but very little has changed. She keeps her paw off the ground as much as possible, but is still able to place weight on the leg though we can see that it pains her. Not sure what to do :( Any advice would be deeply appreciated!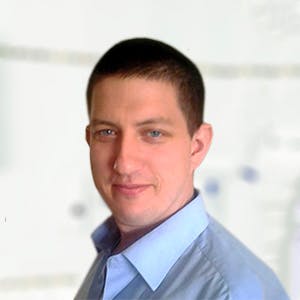 3320
Recommendations
Without examining Guadalupe, I cannot determine the specific cause of injury whether it is tendon or ligament related; if your Veterinarian has limited equipment or resources it may be a case of offering pain relief to Guadalupe whilst she is affected by this. Tendon and ligament injuries can take a long time to heal due to the type of tissue and the poor blood supply, but rest and pain relief is probably the best and only course of action in this case. Regards Dr Callum Turner DVM
Thank you so much for your help. Couldn't be more grateful!
Add a comment to Guadalupè's experience
Was this experience helpful?
Tuesday
American Shorthair
8 Years
0 found helpful
My cat went ought to the bathroom 2 nights ago. Shedidn't come back. She came back the next night, limping and her right hind leg looks deformed now. There is a bump, she is walking on it differently and it seems like she's not putting too much weight on it. I took her to an emergency veterinary hospital and the vet said there's no break or fracture. Shse also hasnt been eating or drinking much.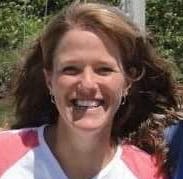 1611
Recommendations
Thank you for your email. Without seeing Tuesday, I can't diagnose what might be happening with her, or what might have happened while she was outside. She may have had a trauma of some kind, or a bite wound. She may have a strain or a sprain. I'm not sure if x-rays were taken, or if she is on any medication, but it would be a good idea to follow up with your veterinarian to see what they think might be the cause of her injury, and if she needs any antibiotics or pain medications.
Add a comment to Tuesday's experience
Was this experience helpful?
Sybil
mixed
4 Months
0 found helpful
Hi, our 4 month kitten has a weakness in hind legs after a small dose of antibiotics due to diarrhea. She still eats well and seems fine but is not active as before. Mostly sleeping. When we touch her back legs she mews. Looks like there is a problem with tendons. What can we do? How to restore her? We do not give her any medication since then.

Thanks.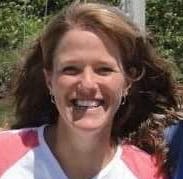 1611
Recommendations
Thank you for your email. Without knowing what medication, what dosage, or how long she was on it, I'm not sure that I can comment on whether the medication may have caused the weakness or if it is related to another problem. It would be best to follow up with your veterinarian, as they prescribed the medication and would want to know if she was having any adverse effects.
Add a comment to Sybil's experience
Was this experience helpful?
Chip
domestic short hair
10 Years
0 found helpful
cat dislocated her paw, suspect torn ligaments and tendons no arthroscope or endoscope used to view injury. 3 vets recommend arthrodesis, your suggestion please.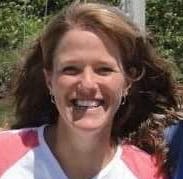 1611
Recommendations
Thank you for your email. Dislocations can be difficult to resolve in the distal regions of the limbs if the ligaments have been torn. I cannot see Chip, or his x-rays, but x-rays tend to be quite diagnostic with this condition. If you have had three veterinarians who all agree that arthrodesis is the appropriate treatment, I would tend to trust those opinions. I hope that Chip does well!
Add a comment to Chip's experience
Was this experience helpful?
Misha
Domestic Short Hair
1 Year
We rescued my cat at 2 weeks. He's always had a bend in his right ankle that progressively gets worse. The left is now over compensating. We have tried splinting with no success. And no advice on what to do next.