What is Rupture of the Bladder?
Rupture in the bladder of your cat is a life-threatening condition that disrupts normal accumulation and movement of urine in your cat's excretory system. The bladder is an important organ that is responsible for storing urine and allowing waste products to flush out of your cat's system. When the bladder becomes ruptured, urine will pool in the abdomen of your cat. Both the rupture and accumulation of urine in the abdomen can present major medical issues for your cat. If you suspect that your pet has suffered a rupture in the bladder you should seek veterinary care immediately.
Symptoms of Rupture of the Bladder in Cats
Symptoms of a bladder rupture in your cat may not begin immediately. If the urine in your cat is sterile, there may be no immediate infection or discomfort. Eventually, your cat will begin to display symptoms which rapidly worsen until your cat is facing a life threatening battle. Symptoms of bladder rupture may include:
Vomiting
Lack of appetite
Straining to urinate
Blood in urine
Frequent visits to litter box
Signs of pain such as vocalization
Lethargy or lack of movement
Distension of the abdomen
Dehydration in the form of pale gums or skin that will not fall back into place when gently pinched
Hypothermia or inability to regulate body temperature
Causes of Rupture of the Bladder in Cats
Rupture of the bladder in cats occurs when a hole of varying size appears in the bladder wall, allowing urine to leak out into the abdomen. Injury most often occurs at the apex, or top, of the bladder, but can occur anywhere in the organ. The tear or hole has a variety of causes. Some of the most common include:
Traumatic injury
Puncture
Blockage of urethra
Tumors
Pelvic fracture
Injury during catheterization
Rupture during bladder palpation
Severe urinary tract infection
Diagnosis of Rupture of the Bladder in Cats
Your vet will begin the diagnosis of a rupture of the bladder in your cat with a thorough physical exam. You should let your veterinarian know if your cat has recently suffered any injury or trauma, as this can speed up the process and help pinpoint your cat's condition. Your vet will look at your cat's gums and will collect blood samples to test for various infections, in some cases, systemic sepsis.
Your veterinarian will also test to see if your cat is dehydrated. This is done by gathering an area of skin on your cat, typically around the neck area, and pinching gently. In a healthy cat, the skin should fall back into place smoothly and rapidly. In a dehydrated cat, the skin will slowly fall back into place or not at all and retain some shape of the pinched skin.
The definitive tests for bladder rupture typically involve imaging. Your vet will perform ultrasounds in order to examine the structure of the bladder and check for any tears or holes. In some cases, your vet may also conduct an MRI using contrast dye injected into the bladder. This procedure is typically used to detect smaller leaks or holes. Finally, your vet may choose to order x-rays if trauma is suspected. This will allow the identification of broken bones or other injury. If fluid is detected in the abdomen your vet may collect it with the use of a fine needle in order to analyze whether it is urine or built up fluid from some other cause.
Treatment of Rupture of the Bladder in Cats
Your vet will initially treat your cat by stabilizing its vital signs. If your cat is suffering from dehydration, this will include administering intravenous fluids. Your veterinarian will also check heart rate and breath sounds to confirm they are stable enough to undergo surgery. Your vet will also drain excess urine and fluid from the abdomen with the use of a needle or catheter.
Surgery is the treatment of choice for bladder rupture in cats. This will involve your cat undergoing anesthesia. Anesthesia has a host of risks if your cat is not otherwise in healthy condition. During the surgery, your vet will use small dissolvable stitches to repair the tear or rupture. In a small number of cases, very minor tears or holes may be managed with the use of antibiotics and consistent draining of the abdomen.
Recovery of Rupture of the Bladder in Cats
Recovery and management of a bladder rupture in your cat will depend on the severity and cause of the underlying condition. If the veterinarian is able to repair the bladder and the condition has been caught early, your cat may make a full recovery. Your cat will need to stay several days in your veterinarian's office as this is a major surgery. Afterwards, your cat will need a quiet place at home to finish healing.
Rupture of the Bladder Questions and Advice from Veterinary Professionals
Ming Ming
American Shorthair
2 Years
0 found helpful
My cat stayed overnight at the vet last night due to an obstructuion of the urinary track. This morning they showed me they had removed a whole lot of sand like particles that was blocking his track. I took him home and the whole day he was unable to urinate even though he kept trying. So i took him again and they tried to relieve him without sedation this time but were unable to. Now my cat is home again waiting for the anesthetic team in the morning. But he is in so much pain. He's very vocal and is panting on the bathroom floor. Can't move and loudly meows when i touch his belly. Is it possible that its just pain from the vet trying to get his urine out? Or could he be having other complications?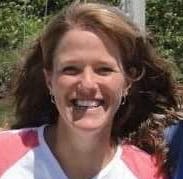 1220
Recommendations
Thank you for your email. MingMing needs to be seen at an emergency veterinarian right away to have sedation and an examination. If he has a urinary blockage, that can be a life threatening situation, and cannot wait until the morning.
Add a comment to Ming Ming's experience
Was this experience helpful?
Gandalf
Domestic long hair
3 Years
0 found helpful
Has Symptoms
make growling sounds never heard b4
Meows at regular intervals
I took my cat to the vet today because he was behaving very strangely. He was walking weirdly (kept his bottom low to the ground and took small steps) and didn't move often. The vet said he has a urinary blockage and that it needed to be taken out but as we couldn't afford the vet's costs we were told to take my cat to another vet practice in the morning. We took the cat home and he has barely moved since. He lets out little mews constantly and makes this sort of growling noise without opening his mouth. When i pet him (and i give him light touches) then the growling noises intensify. Should I just not pet my cat at all? Do those growling noises mean he does not like me at the moment or is it because he is in pain when I pet him? I am really worried about him and I hope that he will survive till morning so that proper treatment can be given.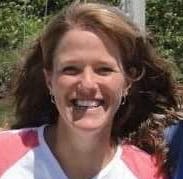 1220
Recommendations
Gandalf may not survive to the morning, and needs to have relief immediately if he has a urinary blockage - it is very surprising to me that the veterinarian that saw him allowed him to go home in that state. At the minimum, he needs to have his bladder drained, or he will go into kidney failure and may die of shock. A urinary blockage is an incredibly painful condition, and it would be best to take him to a veterinarian immediately. I hope that he is okay.
Add a comment to Gandalf's experience
Was this experience helpful?
Odin
domestic short hair
7 Years
0 found helpful
I adopted my cat 2 weeks ago and had it to the vet last week. They ran tests to make sure the cat was all healthy since I mentioned it drank ALOT but he was constantly urinating also. Today he is barely urinating, only very small amounts at a time and there is now a little blood sometimes. He is making frequent trips to the litter box (every 10 mins) but only tiny amounts of urine each time. He is still drinking well. I made an appt for tuesday (3 days from now) but I'm wondering if that's too far away. He IS peeing just tiny amounts. Really didn't want an emergency vet bill if I could hold out but again I want what is best for my cat.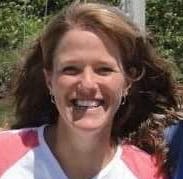 1220
Recommendations
It would be best to have Odin seen right away for this problem. Cats can have urinary blockages that quickly become life threatening, expensive problems. Since he is still passing urine, you may be able to get treatment for him before he actually develops a full blockage that will prevent that from happening. Waiting for 3 days will pretty much guarantee that he will end up at the emergency clinic between now and then. It is good that you are paying attention to him and noticed it so that you can get treatment for him.
Add a comment to Odin's experience
Was this experience helpful?
joey
Feline
8 Years
0 found helpful
My roughly 8 year old male cat has been having some very odd symptoms that started this morning. This morning i noticed he was breathing very rapidly and shallow with his mouth open. He looked like he felt VERY uncomfortable, dilated pupils as well, also walking oddly (hard to explain). he would not sit still and was constantly moving. He has not eaten yet this morning. He was constantly meowing as well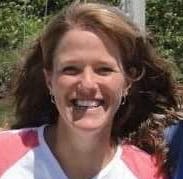 1220
Recommendations
Thank you for your email. Without seeing Joey, I can't examine him or determine what might be going on with him, but from your description, it would be a good idea to take him to your veterinarian immediately. He sounds like he is in great distress, and needs medical attention. I hope that he is okay.
Add a comment to joey's experience
Was this experience helpful?
Gandalf
Domestic long hair
3 Years
0 found helpful
Has Symptoms
makes little growling sounds
Previously I asked a question regarding my male cat who visited the vet today and was diagnosed with FUS. Due to a hefty bill we were unable to get my cat sufficiently treated at the vet we visited and the vet sent him home telling us to go to a more affordable vet the next day. The reply I received from a veterinary profession from Wag! said they were very surprised that the vet sent my cat home and that he won't survive till morning. But unfortunately i forgot to mention that the vet did drain about 20 to 40 either grams or miligrams (I'm not all too sure right now ) of urine from his bladder before sending him on his way but the vet said that there is still a plug in his urethra which will get sorted out first thing tomorrow morning. I ask again if this new information changes the initial response i got and whether my cat will be able to survive for at least 12 hours until the more affordable vet opens?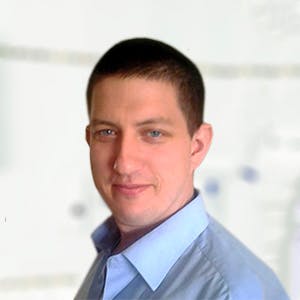 2691
Recommendations
Draining of the bladder would have given Gandalf more time for an affordable Veterinarian to be found, I generally find that most cities will have a charity clinic or other assistance to help with the cost of veterinary care. You should make a list of Veterinarians in your area and call them in the morning to find an affordable option for Gandalf. Regards Dr Callum Turner DVM
Add a comment to Gandalf's experience
Was this experience helpful?
Z
Male cat
2 Years
0 found helpful
Has Symptoms
Lethargic, unable to urinate
My 2 year old male cat's vet performed a cystocentesis to gather a urine sample and to relieve the pressure of his over extended full bladder. The vet said that the excessive licking of his penis and droplets of blood could be due to obstruction of urinary flow. He even noted that he saw crystallization on his privates just from his observation.

The next day, my cat can barely stand and walk. Is very lethargic. Doesn't drink or eat. I don't think he has even gone to the bathroom.

The dr. Prescribed an oral antibiotic for and infection based on the blood in his urine. He also injected him with a steroid for the inflammation around his genitals.

I am worried that he may have a ruptured bladder after reading online about how cystocentesis is not recommended on an extended bladder and by the symptoms he is displaying.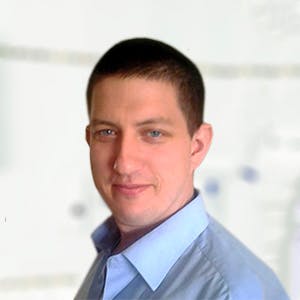 2691
Recommendations
Care should be taken when performing a cystocentesis on a distended bladder as it is at a high risk of rupturing; however in some circumstances when other methods of decompression cannot be performed (i.e: cannot pass a catheter), a cystocentesis is a method of last resort. An intravenous pyelogram would show any leakage from the urinary bladder into the abdomen, you should return to your Veterinarian to discuss Z's symptoms. Regards Dr Callum Turner DVM www.acvs.org/small-animal/urinary-obstruction-cats
Add a comment to Z's experience
Was this experience helpful?
Mickey
Siamese
12 Years
0 found helpful
how likely is it my cat's bladder was ruptured while the vet took a urine sample. He was vomiting and I took him in for exam and they ran tests and then gave him subcutaneous fluids and injectable Cerenia. Since then he has had no appetite and just took his first drink on his own in 36 hours and has had no appetite. He was eating and drinking before he went to the vet.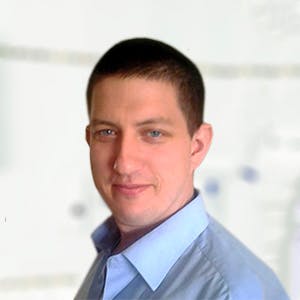 2691
Recommendations
Mickey may not have drank for a while if he didn't feel thirsty due to the fluids which were administered; iatrogenic urinary bladder rupture is uncommon and you would also notice a lack of urination too which hasn't been noted as a symptom. To check if the bladder has ruptured, a pyelogram is generally carried out to check for leakage of the bladder into the abdomen. Regards Dr Callum Turner DVM
Add a comment to Mickey's experience
Was this experience helpful?
Gizmo
British shor
6 Years
1 found helpful
I took gimo to the vets with cystitis symptoms he had before they gave him medicine took bloods and also drained his bladder with a needle told me the only risk was infection from the needle on leaving vets gizmo was sick and continued to get worse I thought it was medication as no mention of anything else I rushed him back to vets who told me to take him to other vets were they sent his results through so vet was treating him for blockage what he didn't no was that his bladder had ruptured and was rushed to surgery he is very ill I am so angry with first vet as he should of known surely or told me symptoms of possible burst bladder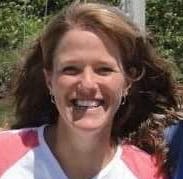 1220
Recommendations
I'm sorry that that is happening to Gizmo. A ruptured bladder is not a common side effect of urine collection, but it might be a good idea to discuss this with your veterinarian, as I don't know the details or what happened while he was there. I hope that he is okay.
Add a comment to Gizmo's experience
Was this experience helpful?