What is Kennel Cough?
Even though there is a vaccine approved for use in cats, unlike with dogs, it is very rare for a cat to be vaccinated against Bordetella. This is because it is quite rare for an adult cat to contract Bordetella. Very young kittens are much more at risk than adult cats. Consequently, in some environments in which young kittens may one of a large number of cats, veterinarians may recommend vaccinating the kitten against Bordetella.
Coughing is very rare in cats. If you have a cat that has developed a cough, especially if that cat is a young kitten, it is imperative that you contact your veterinarian immediately as kennel cough can be very serious in young kittens and, perhaps, other cats that are immunocompromised.
Although it is much more of a threat to dogs than to cats, Bordetella bronchiseptica, a bacteria that is related to the bacteria that causes whooping cough in humans, can cause very severe and even fatal respiratory infections in very young kittens or older cats with weak immune systems. It is possible, and perhaps common, that healthy adult cats contract Bordetella but only develop very minor symptoms similar to a mild cold and recover quickly. When this bacteria infects a very young or otherwise immunocompromised cat, the resulting condition, commonly called kennel cough, is identifiable by the raspy and billowing cough that develops.
Symptoms of Kennel Cough in Cats
Symptoms of kennel cough are similar to a severe cold or influenza. Since coughing is so rare in cats, the following symptoms should be concerning enough to warrant a call to your veterinarian:
Coughing, ranging from mild to hacking and choking
Gagging
Fever
Sneezing
Nasal or ocular discharge
Lethargy
Loss of appetite
Causes of Kennel Cough in Cats
Bordetella is a highly contagious bacterium; cats are just more resistant to it than dogs, causing it to be much rarer in cats and much less severe in otherwise healthy adult cats. Cats tend to catch kennel cough from other infected cats. There is little evidence that cats can catch kennel cough from dogs. There is some evidence, however, that cats are able to pass the bacteria on to dogs. Kennel cough is likely to be present and spread within large animal populations in an enclosed area such as an animal shelter. Very young kittens and older cats are much more susceptible than healthy adult cats.
Diagnosis of Kennel Cough in Cats
The vet will listen to your observation of symptoms in the cat as well as perform a thorough physical examination, concentrating on listening to the lungs as the cat breathes. While a vet may make a tentative diagnosis based solely on observational evidence, it is likely that your cat will take a swab from inside your cat's mouth or from the nasal discharge. The sample will then be examined to determine if Bordetella bacteria is present.
Treatment of Kennel Cough in Cats
Treatment for kennel cough is similar to treatment for other respiratory infections. It usually includes the following:
Antibiotics
Increased fluids, sometimes intravenously
Rest
Cough suppressant or expectorant
Healthy diet
Nutritional supplements to build up immune system
Recovery of Kennel Cough in Cats
Prognosis for a young kitten with no other underlying health problems is usually quite good with treatment. The prognosis for older cats is dependent upon their age and underlying health conditions.
Be consistent in administering prescribed medication to the cat according to the instructions provided by your vet and with the medicine
Quarantine the cat while it recovers to prevent possible spread to other animals, especially if there are young or old animals in the same environment. This will also allow the cat to recover in a quiet stress-free environment.
Keep the cat's environment clean and disinfected, including bedding, food and water bowls, and litter box
Consult with your veterinarian about nutritional supplements that may strengthen your cat's immune system in the long run
Be observant regarding possible recurrences
Ask your veterinarian about the possibility of a vaccination to prevent future cases
Kennel Cough Questions and Advice from Veterinary Professionals
Monster
mixed
9 Years
0 found helpful
Monster is a very large, 9 years old, neutered tabby male cat who came from a barn litter of feral cats. We rescued him after he was nearly hit by a car when he was a small kitten. His eyes were crusted over, probably effectively making him temporarily blind. We cleaned off the dried material from his eyes and brought him home. He has been mostly fine since though has always had discharge from one eye. However, he has developed a staccato cough, with sneezing, nasal discharge, more ocular discharge, and trouble breathing in the last year. The symptoms have not slowed his eating. He lives with 5 other cats. He quickly eats his food then moves to the dishes of the other cats and helps them with their food. We loaded Monster into a cat carrier and began the 2 hour drive to the vet (we live in a rural area). After a short ride, the cat was reacting so badly to the ride by biting the cage, yowling, and exhibiting great amounts of stress, that we turned around and drove home. We described the symptoms to the vet. The vet prescribed some medication including an antibiotic, but Monster will not take the medication. He will even bite if medication is forced into his mouth. We even tried crushing the medication into powder and putting the powder into canned cat food, but he avoids the tainted cat food. None of the other 5 cats show any of Monster's symptoms. Besides the symptoms Monster has, he seems healthy and normal. He is the alpha male and the other cats never challenge him when he eats their food. He even will stare at our large female dog when she is on the dog bed he likes and the dog will get up and move. Your recommendation please!
Get it in a liquid, use a medicine dropper to squirt it down his throat. How you may ask - wrap in tight in a towel, youtube videos will show you how, then hold him firmly by the scruff, while he is sitting securely, and there is a gap in the teeth on the side of the mouth you can squirt it through if you cannot pry his mouth open. It works best with two people, and have a second dropper handy with some water to wash the medicine taste down.
Add a comment to Monster's experience
Was this experience helpful?
Frances
Cat
1 Year
0 found helpful
We got our young cat from a shelter 3 months ago and she developed a sneeze a few days later. The doctor ordered a PCR test and when the results came in several days later, our cat was diagnosed with mycoplasma and bordatella. We treated the cat with Doxycycline for 4 weeks and took her back for a checkup. Another PCR test was ordered and the results showed that the cat still had bordatella. We treated the cat for 2 weeks with Clavamox and she seemed healthy. However, the cat sneezed twice today and I am concerned that our cat may still have bordatella. Can anything be done if our cat is resistant to treatment? Can this cat ever be boarded? Will her health decline? How should we proceed?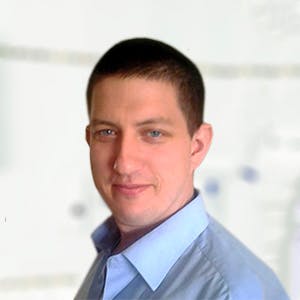 3318
Recommendations
Cats sneeze all the time just like humans do, anything may have irritated the nasal cavity leading to a sneeze; you should keep an eye on Frances for the time being and look out for any additional symptoms. If other symptoms present you should return to your Veterinarian for an examination to determine whether the sneezing is related or not. Regards Dr Callum Turner DVM
Add a comment to Frances's experience
Was this experience helpful?
Angelo
short haired
1 Year
1 found helpful
I don't know if my 2 cats are trying to hack up a hairball or got kennel cough my 1 year old cat Angelo today since 4:30am seemed like he was going to have up a fur ball or was trying to puke right now he seems congested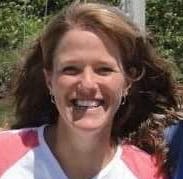 1608
Recommendations
Cats aren't typically affected by kennel cough, and coughing in cats can be a sign of many things. If Angelo is coughing and seems congested to you, it would be best to have him examined by a veterinarian to make sure that everything is okay, and that he doesn't need treatment for his problems.
Add a comment to Angelo's experience
Was this experience helpful?
Felix (feral)
tabby
4yrs
1 found helpful
Hi, I have a feral cat that comes to my home everyday or sometimes every other day, he is around 4 yrs old and today came with some gagging and try to eat but has difficult swallow and gagg with coughs. I tried with soft food and swallowed some bites but still gagging. I think it has kennel cough. Can I buy the medication and dose him in my own since is very difficult to catch him and bring it to the vet office. And also where can I buy the meds for him?? Thanks.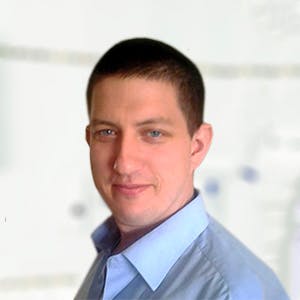 3318
Recommendations
Any treatment would need to be based on an examination performed by a Veterinarian, I understand that you are unable to catch Felix to take him in but any medication for infection would be a prescription medication which would require prescription for purchase. Also, there are many causes of gagging which may include infections, parasites, foreign objects, laryngeal disorders, allergies among other issues; therefore I couldn't give any assurances that the right medication was being given. Regards Dr Callum Turner DVM
Thanks Doc! He started to eat again and no or minor gagging now. As you mention it could be a minor thing or fur ball trying to cleanse from it. Great help from you.
Thanks again.
Add a comment to Felix (feral)'s experience
Was this experience helpful?
Iris
Feline
10 Months
0 found helpful
Hi we got a cat from the spca last week and we were told she had kennel cough. She has been on meds for over a week and has 2 days left. How long does she need to be isolated from our other cats once the meds are done?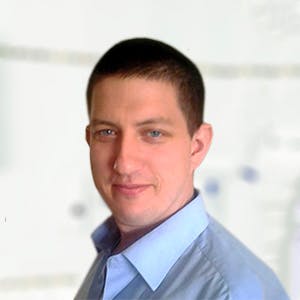 3318
Recommendations
Iris should be fine once the medications are finished, but treated cats may become asymptomatic carriers so this needs to be considered. If there are still symptoms present you should return to your Veterinarian before integrating Iris with your other cats. Regards Dr Callum Turner DVM
Add a comment to Iris's experience
Was this experience helpful?
Socks
mixed, shorthair
10 Months
0 found helpful
Has Symptoms
Coughing,hacking, Sneezing .
I just had a mixture of feral and dumped cats, some had kittens who would be 8-11 months old, spayed and neutered. Now I have a bunch of cats who are sneezing, which 2 were before they went, one was too bad and I kept it in a kennel and gave antibiotics before she went, and coughing. Could they have gotten something from the free spay and neuter clinic? A local Organization made all arrangements, even picking them up at my home after I trapped them, and bringing them home that night, so I'm not sure but I believe the first trip was to the ASPCA, I hope I spelled it right.I was told to give them worm medicine which I did and now wonder if that has anything to do with this? There was a small amount of sneezing before they went but now it's almost everyone and the nasal discharge is a very thick, yellow, stringy almost discharge and the cough is a hacking/choking cough. Only one has stopped eating and he is in his own crate, I put him there as soon as I realized he wasn't eating. I'm disabled and have a very limited income so I can't pay a vet bill but don't like it that the cats have to suffer because of my illness. Is there anything that can be done for them?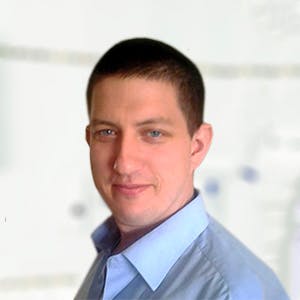 3318
Recommendations
You need to get the cats seen by a Veterinarian regardless as I cannot recommend anything without examining them first; it certainly sounds like they have a severe infection and should be seen as soon as possible. If you are on disability (and doing great work with cats) you should try reaching out to some nonprofits (link below) for assistance with veterinary care. Regards Dr Callum Turner DVM www.dogingtonpost.com/need-help-with-vet-bills-or-pet-food-there-are-resources-available/
Add a comment to Socks's experience
Was this experience helpful?
tractor
Tabby Cat
5 Years
0 found helpful
I have a 5 year oldcat he is usually super healthy he has developed the symptoms of kennel cough I am homeless no money for a vet is there natural remedies to use to help my baby boy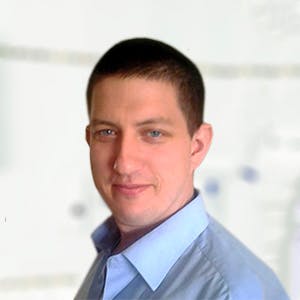 3318
Recommendations
There are many natural or at home therapies which are advertised to treat kennel cough in dogs and cats, however I have no reputable sources indicating effective treatment so I wouldn't want you to spend money without being sure of treatment efficacy. Many cities have a charity clinic or low cost clinic where you can get an examination and receive treatment. Regards Dr Callum Turner DVM
Add a comment to tractor's experience
Was this experience helpful?
Journey
Idk
2 Months
0 found helpful
I have a 2 year old chorkie mix. He contracted the kennel cough from being boarded a week ago. I have A very young kitten probably approx 3 months old. She was sneezing before he was showing signs for the the kennel cough , is it possible she could get it from him?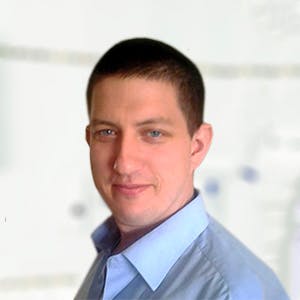 3318
Recommendations
Kennel cough is most commonly associated with dogs, but cats are just as prone to infection as dogs and they may pass the infection between them; you should visit your Veterinarian to confirm and to get treatment for the kitten if need be. Regards Dr Callum Turner DVM https://wagwalking.com/wellness/can-dogs-get-kennel-cough-from-cats
Add a comment to Journey's experience
Was this experience helpful?