What is Ethanol Poisoning?
If you think your cat has ingested ethanol, it is important to visit a veterinarian as soon as possible, because if treated early there is a good chance the cat will recover.
Ethanol poisoning occurs in cats when they ingest a substance that either contains alcohol, such as a beverage or fuel, or produces ethanol inside the body after ingestion, such as uncooked pizza or bread dough. Ethanol is quickly absorbed in the gastrointestinal tract and goes to the brain.
Symptoms of Ethanol Poisoning in Cats
Ethanol poisoning may cause depression of the central nervous system, which may result in the following symptoms within an hour of ingestion:
Vomiting
Lethargy
Ataxia
Hypothermia
Sedation
Dehydration
Metabolic acidosis
The cat may become comatose and develop respiratory depression. The abdomen may become distended if the cat ingested uncooked bread dough. Cats may have kidney failure between 12 and 24 hours after ingestion. As soon as any of these symptoms are seen, a veterinarian should be called for diagnoses and treatment, but if you know your cat could be poisoned, you shouldn't wait for symptoms.
Causes of Ethanol Poisoning in Cats
Ethanol, also called ethyl alcohol, is a two-carbon alcohol that is contained in many household products. The most common causes of poisoning are antifreeze, hand sanitizer, and raw bread dough. Ethanol is quickly absorbed in the gastrointestinal tract and goes to the brain. How this happens is not clear, but research shows that ethanol may inhibit N-methyl-D-aspartate glutamate receptors in the brain. This may affect the production of cyclic guanosine monophosphate causing the blockage of messages between brain cells. Cats may get ethanol poisoning when they eat one or more of the following household substances:
Alcoholic beverages
Perfume and mouthwash
Paint and varnish
Certain medications
Certain types of antifreeze
Uncooked bread or pizza dough
Diagnosis of Ethanol Poisoning in Cats
It is not recommended to wait and see or to try to diagnose ethanol poisoning yourself because the symptoms are very complex and the cat may have more than one symptom that you cannot see. In some cases, obvious symptoms may subside while more severe injury is continuing internally. Only a veterinarian can thoroughly diagnose ethanol poisoning because, in most cases, cats are not observed ingesting ethanol. Your vet will collect blood and urine samples for analysis to determine if the kidneys are functioning properly. Urinalysis will help detect calcium oxalate monohydrate crystals and isosthenuria. Hyperechoic cortices may be detected with renal ultrasound. If the bladder is unusually small, it may mean the cat is producing less urine.
If you know that your cat has ingested any of the above substances, you should contact a vet before symptoms start to materialize. If you keep antifreeze in your garage, you should make sure it is properly stored and there are no leaks. If your cat roams the neighborhood, it might be a good idea to help your neighbors be aware of the dangers of unprotected antifreeze.
Treatment of Ethanol Poisoning in Cats
The type of treatment used depends on several variables. For example, the amount of time that has elapsed since the cat ate the poison is the main factor in determining the treatment. The aim of the treatment is to decrease the absorption of the ingested ethanol by the intestines. Induced vomiting is one possible treatment if the cat reaches the vet within one or two hours after eating the poison. Once the poison is absorbed, liquids may be used to stop dehydration and increase urine production. The treatments for ethanol poisoning in cats are nonsurgical. However, a venous catheter may be placed to make sure the fluid therapy is working.
Medication may be given intravenously for four or five treatments in six hours, followed by four more treatments in the next eight hours. Sodium bicarbonate may also be administered according to the body weight of the cat with the goal of maintaining the pH of the urine at a proper level.
If all of the poison has been absorbed by the body, kidney failure is possible. The prognosis for these cats is poor at best. The treatment at this stage may include fluids, electrolytes, and possibly dialysis.
Recovery of Ethanol Poisoning in Cats
Ethanol poisoning kills quickly. If a cat receives treatment before the poison has affected the kidneys-- usually within three hours-- there is a good prognosis for a full recovery. The cat should be regularly re-assessed by the vet every 30 minutes during the initial treatment. After initial treatment, the cat should have ongoing fluid therapy. Your vet will continue to measure the blood, urine and body acidity until the danger has passed.
If the cat is successfully treated, there will be no relapse from the initial poisoning, but you need to make sure it doesn't happen again.
Ethanol Poisoning Questions and Advice from Veterinary Professionals
Onyx
DOMESTIC
4 Years
0 found helpful
I put on hand sanitizer and it dried. I touched my cats water bowl and refilled it. I am worried the sanitizer from my hands got on his bowl and he will ingest it. Will this cause harm?
Add a comment to Onyx's experience
Was this experience helpful?
Pantara
Burmese
5 Years
-2 found helpful
Hi my name is Christina and I am a student at PMI in the vet assistant program, I have a question for a case study on alcohol toxicity in cats. So say it was an overweight burmese 5 year old cat, who knocked over a bottle of wine and licked some up, should it be rushed to the vet and what types of things would the vet do once he got there? Would they do xrays, do CBC tests, or would they run other tests? What do they do to treat it?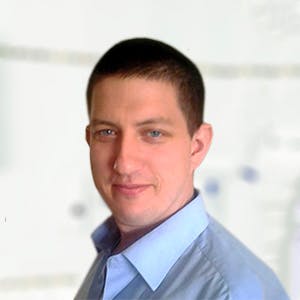 3320
Recommendations
This website is not a resource for students to have their case studies done for them; some of us didn't have this luxury when we were studying. Regards Dr Callum Turner DVM www.huffingtonpost.com/entry/drunk-cat-drinks-wine-bender_us_562946bee4b0ec0a3893cd0b
Add a comment to Pantara's experience
Was this experience helpful?
Nala
mixed
9 Weeks
0 found helpful
9 week feral kitten had fleas. She weighs approximately 2lbs. Isopropyl alcohol 50% was applied sparingly on live fleas via q tip. Kitten now has diarrhea. Could this be caused by the alcohol? If so, what treatment to reverse this?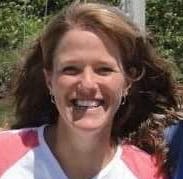 1611
Recommendations
There are many causes for diarrhea in kittens, including parasites, intestinal infection, and food changes. It would be best to have a fecal sample looked at by a veterinarian, as they can identify any parasites that may be there and prescribe medication to get rid of them.
Add a comment to Nala's experience
Was this experience helpful?
Chezare
Manx
3 Years
1 found helpful
I spilled my sanitizer when it was on the side of the table, and I don't know if my cat ate it. I saw it on his face and I wiped that off immediately. I need your help to tell me what to do next! Around 10 minutes ago. The sanitizer is CareOne Instant Sanitizer with 70% Ethyl Alcohol, isopropyl alcohol, Aminomethyl propane.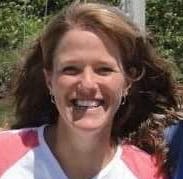 1611
Recommendations
Thank you for your email. The small amount of ethyl alcohol that may have ended up on Chezare's face should not cause any problems for him. It would be a good idea to monitor him for any signs of vomiting or diarrhea, and have him seen by your veterinarian if he is having those signs, or is lethargic, or doesn't want to eat normally.
Add a comment to Chezare's experience
Was this experience helpful?
Rocky
Cat
6 Months
0 found helpful
My cat drank maybe a sip or two of 5% champagne. Bout ten minutes later, he threw up, then again five minutes later. Its been two hours and hes just laying here with me. Is he going to be okay? Or do I need to take him to the vet?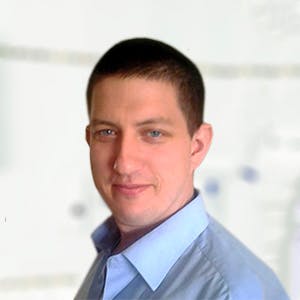 3320
Recommendations
A sip or two of champagne, wine or beer may cause some severe gastrointestinal symptoms; however, anymore and the situation may be more serious. It is good that Rocky has vomited but some alcohol may still have been absorbed; if it seems that Rock has collapsed or is unresponsive you should visit an Emergency Veterinarian. However, you should otherwise contact the Pet Poison Helpline. Regards Dr Callum Turner DVM www.petpoisonhelpline.com/poison/alcohol/
Add a comment to Rocky's experience
Was this experience helpful?
Shadow
Cat
8 Months
1 found helpful
My young child poured half of a travel size bottle of hand sanitizer on our cats back earlier today (about 10-11 am). I wiped most of it away, but he wouldn't let me get all of it. How long until I would see side effects if he is ill? He's not too active right now, which he gets this way occasionally... But by the looks of his eyes, he seems a bit dazed.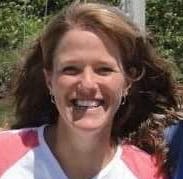 1611
Recommendations
Thank you for your email. The best thing to do would be to bathe Shadow to remove all of the sanitizer from his skin, as he will be able to groom and ingest it. Bathing cats is never very much fun, but essential to get the sanitizer off of his body. Signs of toxicity from ethanol in the sanitizer are an odor of alcohol on his breath or vomit, ataxia (incoordination/staggering), behavioral changes, excitement, depression, excessive urination and/or urinary incontinence, slow respiratory rate, cardiac arrest and death. If he is showing any signs of those things over the next 12-72 hours, he needs to be seen by his veterinarian immediately. If you are able to wash off the residue, he may not have any signs at all. If you aren't sure if he is showing signs, it would be better to have him seen by your veterinarian than to wait and see. I hope that Shadow is okay.
Add a comment to Shadow's experience
Was this experience helpful?
Winston
Bombay
1 Year
0 found helpful
I had hand sanitizer on my hands and I touched my cat's paw. I noticed he then licked the same paw. I don't remember how much was on my hand or if they were wet but I'm not sure if I should be worried or not. I know this can be serious but I don't know if he ingested enough.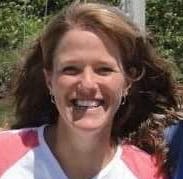 1611
Recommendations
Marissa, thank you for contacting us about Winston. While ethanol is highly toxic when ingested, the amount that he might have ingested from that minimal contact is not enough to be concerned about. Monitor him for vomiting, diarrhea, lethargy and inappetance and see your vet if he is doing any of those things, but it is very unlikely that he will become ill from that contact.
Add a comment to Winston's experience
Was this experience helpful?