What are Hairballs?
Hairballs are usually harmless unless your cat is coughing them up frequently. The hair may have hardened and caused a blockage of the intestinal tract, and this condition can be fatal for your furry friend.
It is common for your cat to swallow hair during the grooming process. The hair is usually passed through the body and eliminated, but there are times when the hair cannot make it through the intestinal tract. Your cat will vomit up what is known as a hairball, or trichobezoar.
Symptoms of Hairballs in Cats
You may notice your cat vomiting a particle that is the same color as their fur, and it usually contains hair, along with other materials from the stomach. The common symptoms of hairballs are as follow:
Vomiting with food or fluid
Hairball in a cylindrical shape
Dry cough, wheezing, or gagging
Loss of appetite
Diarrhea or constipation
Swollen abdomen
Weakness or lethargy
It is important to take your cat to the veterinarian if they are frequently vomiting or displaying other symptoms. This could be a sign of an intestinal blockage.
Causes of Hairballs in Cats
The main cause of a hairball is loose hair that has been ingested but not passed through the intestinal tract.
It is no secret that cats spend hours licking and grooming their fur. Your cat swallows the loose or dead fur that sticks to their tongue, and the hair is digested and eliminated through the feces. However, there are times when the hair accumulates in the stomach. This creates a hairball that is vomited up with food or fluid.
Excessive grooming, long coats, and shedding also play a factor in swallowing loose fur. The loose fur can become a hairball at any time, but the condition usually harmless unless it is happening often or leads to intestinal blockage.
Diagnosis of Hairballs in Cats
You may notice your cat is coughing up hairballs when you find vomit with pieces of hair, food, and fluid in it. Loss of appetite, lethargy, and frequent vomiting are signs of an intestinal blockage and must be treated immediately.
The symptoms could be signs of another condition, so your veterinarian will perform a physical exam to confirm the hairball. Expect to answer questions about the cat's medical history and how often they cough up hairballs. It may be helpful to keep a log of their hairball regurgitation and the other symptoms they are displaying. Your veterinarian may also order blood tests and radiographs to check for an intestinal blockage in your cat.
It is vital to take your cat to the veterinarian as soon as you notice the symptoms. Your veterinarian needs to check for a blockage or an obstruction of the intestinal tract. The intestinal blockage needs to be treated immediately, or this condition could be fatal for your cat.
Treatment of Hairballs in Cats
There are several forms of treatment for hairballs in cats, and the treatment your veterinarian recommends will depend on the severity of the condition.
Administering a Hairball Preventative
Your veterinarian may recommend a hairball preventative to keep hairballs at bay. The products act as a lubricant so your cat can pass the hairball through the intestinal tract. One example of a product is Laxatone, which can be applied and licked off their paws.
Change of Diet
A change of diet may help your cat pass and eliminate the swallowed hair. Your veterinarian may suggest a diet that consists of more fiber. Fiber is known to keep the intestinal tract functioning properly, and this is just what your cat needs to pass the swallowed hair through their body. You can also talk to your veterinarian about giving your cat food and treats that are designed to prevent hairballs.
Regularly Grooming Your Cat
The excessive grooming causes your cat to lick and swallow the loose pieces of hair. You can reduce the amount of hair your cat ingests by brushing the fur several times a week. Brushing the fur removes the loose or dead hair before your cat can swallow it.
Surgical Removal
There is a possibility that your cat may need to undergo surgery to remove the hairball from the intestinal tract. Surgery is only an option if the case is severe and life-threatening.
You should always talk to your veterinarian before administering a preventative or changing their diet. A vet can help you be sure you are choosing the best treatment for your cat.
Recovery of Hairballs in Cats
A follow-up appointment is necessary for making sure your cat is responding well to treatment. It is vital to schedule a follow-up appointment if the hairball had to be surgically removed. Your veterinarian will check the cat's healing and progress and provide instructions for preventing hairballs in the future.
Treating the hairball or intestinal blockage early can lead to a full recovery for your four-legged friend.
Hairballs Questions and Advice from Veterinary Professionals
Sophie
Calico
10 Years
0 found helpful
My 10 year calico has a long history of hairballs. She will go 6-7 days without eating, she will try and she will immediately vomit however she keeps water down. Eventually the hairball is passed in her litter box. She has been seen by our vet and they have done ultrasounds and has been given appetite stimulates and we have changed her diet but the problem still continues. She does groom excessively and I try and brush her (she's not a fan) this happens every 4-5 weeks 😞
my cat candy also has hair balls she will hack one up then she will not eat for 2/3/or 4days
Add a comment to Sophie's experience
Was this experience helpful?
princess
uknown
1 Year
1 found helpful
My cat started to get pretty lethargic and wouldn't accept food nor water,she hasn't pooped in 2 days. I fed her through a syringe 15ml every 2 hours and last night she threw up twice. in her first throw up she had some hair, but it was mostly food that i fed her, but it was all yellow. the second time i Fed her she threw up clear water. I gave her some laxative to help her poop nothing, but nothing yet. Oh, and I gave her some hair ball remedy before she threw up.
Add a comment to princess's experience
Was this experience helpful?
Ivy
mixed
6 Years
0 found helpful
My cat has been trying to cough up a hair ball for the past 4 or 5 days. She doesn't seem to have any symptoms beside the dry heaving that last about 30 second to a minute once or twice a day. She didn't have any dry heaving the past 2 day but today started heaving again . I am not able to get her into the vet till this next upcoming Wednesday. Should I be concerned and take her to the vet ER?
Add a comment to Ivy's experience
Was this experience helpful?
Carl
Average
9 Years
0 found helpful
My cat had diarrhea a day (or at least that's when I noticed it) Real bad, We had to keep him in the basement to prevent him from getting his feces everywhere since it was sticking to his back side. I walked in on him trying to do his business and it did seem like he was struggling although the liquid didn't have much trouble getting out. He did not loose his appetite, was drinking plenty of water maybe more than usual. When I went to go check on him a little over 24 hours after I first noticed, he had two large yellowy poops that were mostly hair. But it was definitely poop. Could this blockage have caused my cats diarrhea?
Add a comment to Carl's experience
Was this experience helpful?
Ace
Domestic long haired cat
3 Years
0 found helpful
My cat has been vomiting small amounts for the last 3-4 days. Nothing comes up with it. It's just a bile color. It seems like he can't get a hairball to come up. He's still eating a little and using the litter box. Should I just wait it out and see if he can get it up on his own or take him into the vet on Monday?
Add a comment to Ace's experience
Was this experience helpful?
misty
mixed
5 Years
0 found helpful
misty is eating , but doesn't drink enough water , we have bought her wet cat food and she has a large ball around her stomach and it has peeled where i see her 2 second skin. misty aslo biting her paws - legs and scratching herself vigorously.
Add a comment to misty's experience
Was this experience helpful?
Oscar
British Shorthair
4 Years
0 found helpful
My cat coughs up hairballs every now and again but carries on as normal. Today he did and now seems very quiet and wants to be alone upstairs. This is not usual. I should mention I have a medical condition was also very offside this morning. Just wondering if anything could be wrong with him since coughing up the hairball or maybe he has just detected I am more ill than usual.
Add a comment to Oscar's experience
Was this experience helpful?
Sylvester
Domestic Long Haired
6 Months
0 found helpful
Has Symptoms
Caughing, hacking, throwing up foam
My little guy is 6 months old now and is a very active and playful cat. This morning I noticed him hacking foam came out along with somewhat yellow to clear liquid around the foam. I went to the vet to pick up hairball remedy called Vedalax. I gave him maybe half a teaspoon of it. I've also gave him some coconut oil. Now he's lethargic. He won't eat or drink. I had to force the medicine and the coconut oil in his mouth. I'm taking him in on Friday to get seen Incase it hasn't gotten better. But he went from being fine yesterday then downhill at 4 this morning. It's now 2:30 in the afternoon and nothing. Any suggestions? Also, he moved around ok but slower than usual. Can jump off and on the couch and bed

Read more at: https://wagwalking.com/cat/condition/hairballs
Just wondering how your baby is doing and if you took him to the vet and what did the vet say was wrong?
Add a comment to Sylvester's experience
Was this experience helpful?
Loki
mixed
11 Months
0 found helpful
Has Symptoms
Coughing, hacking, lethargic
Coughing, hacking lethargic
It's been a day w/o eating him. He is barely drinking any water. He started gagging, coughing, hacking and is very lethargic. He keeps coughing up a clear like fluid but not hair. I gave him a hair ball remedy last night and he only defecated runny diarrhea like but not a lot and no hair. Should I wait another day to see if the hairball remedy works or should I just take him to the vet?
Add a comment to Loki's experience
Was this experience helpful?
lily
Domestic short hair cat
7 Years
0 found helpful
my cat was acting a little different not quite eating that well and now not eating at all She vomited and when i looked at it it had a huge hairball in it could that be making her feel awful i have an app tomorrow with my vet and how serious is this Joy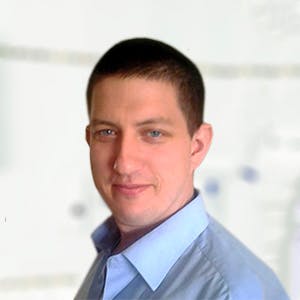 3320
Recommendations
It may be that Lily had some difficulty bringing up the hairball which made her a little lethargic and may do well now that it is up; however if she isn't in distress you may wait until tomorrow to check in with your Veterinarian to ensure that there isn't anything more serious to be concerned about. Regards Dr Callum Turner DVM
Add a comment to lily's experience
Was this experience helpful?
Bella
Long haired domestic
Five Years
-1 found helpful
I am wondering if my cat may need surgery to remove hairballs in her stomache. X-ray showed hairballs in her stomache. Laxatone doesn't help her to eliminate the hair balls. She vomits at least once a week, sometimes twice. She also eats too fast so I got her a slow feeder. I have to make sure she only eats alittle at a time. She can't seem to gain weight. She has a good appetite and begs me for more to give her.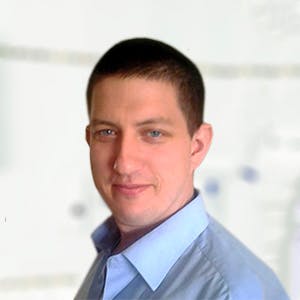 3320
Recommendations
If Bella has severe hairballs to the point where they are not able to be brought up or passed then a surgical option may be the only choice; hairball remedies should be considered but if the hairballs are not moving or are too large then you should discuss surgery with your Veterinarian. Regards Dr Callum Turner DVM
Add a comment to Bella's experience
Was this experience helpful?
Miss kitty
Unknown
4 Years
1 found helpful
How long should it take for my cat to cough up a hairball? I started her on a hairball treatment yesterday. She's acting fine but not eating and drinking just a little.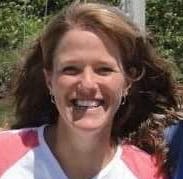 Dr. Michele King, DVM
Dr. Michele King DVM
1611
Recommendations
Hairballs are only one reason that Miss Kitty may be not eating, and if the hairball remedy that you gave is not helping over the last day or two, it might be a good idea to have her seen by your veterinarian to make sure that nothing else is going on with her. I hope that everything goes well for her.
Thank you! I gave her some tuna and she's been drinking water and keeping it all down so far. So I'm going to keep an eye on her over the next 24hrs and go from there. Thanks again for the advice!
Add a comment to Miss kitty's experience
Was this experience helpful?