What is Vitamin D Poisoning?
Vitamin D poisoning, or Cholecalciferol poisoning, in cats occurs due to a calcium overload of the liver and kidneys. Vitamin D is quickly absorbed by the body and stored in the adipose (fat) tissue shortly after ingestion. A healthy amount of vitamin D is converted to calcifediol by the liver to be metabolized by the kidneys and distributed in the blood plasma. Just the right amount of vitamin D will aid the body's control of the nervous system, muscles and aid in the formation of bone, as the organs regulate a proper balance of phosphorus, plus calcium. However, when large amounts of vitamin D are absorbed, the body produces too much phosphorous and calcium (hyperphosphatemia and hypercalcemia), resulting in kidney failure as well as cardiac abnormalities.
Vitamins and minerals are needed to maintain bodily functions in your cat, but an overdose of these essential elements can have ill effects. Vitamin D poisoning in cats occurs when your cat has ingested more vitamin D than the body can handle, causing a lethal overdose. Vitamin supplements, rat poison, and even some plants contain high levels of the D vitamin known as cholecalciferol. When a feline ingests high levels of cholecalciferol accidently, or if the owner overdoses the cat with vitamin D, the body is overwhelmed and the once helpful vitamin becomes a poison.
Symptoms of Vitamin D Poisoning in Cats
Vitamin D poisoning in cats caused by ingestion of a pesticide, a supplement overdose, or accidental consumption, will cause the feline's calcium levels to drastically increase. This high level of calcium, also known as hypercalcemia, can cause a mineralization (hardening) of the lungs, stomach wall, kidneys, and blood vessels. Once the high levels of calcium have caused mineralization to occur throughout the body, the feline will undergo kidney failure, complications of the heart, and internal bleeding.
Clinical signs of vitamin D poisoning in cats will generally develop between 18 and 36 hours after ingestion. Initial symptoms of vitamin D poisoning in cats include:
Polydipsia (excessive thirst)
Polyuria (excessive urination)
Anorexia (refusal to eat)
Depression
As the body reacts to the high level of vitamin D, the cat's calcium and phosphorus serum levels rise within 12 to 24 hours after ingestion, causing secondary symptoms of:
Hematemesis (internal bleeding)
Vomiting
Nausea
Causes of Vitamin D Poisoning in Cats
Vitamin D poisoning in cats is caused by accidental consumption of a vitamin D containing product or overdose of a vitamin D products, plant, or supplement. Common vitamin D containing products that cats can come in contact with and have poison potential include:
Vitamin D3 rodenticide (cholecalciferol)
Human medications: Medications used to treat renal failure, osteoporosis, osteomalacia, hypoparathyroidism and hypophosphatemic disorders contain high concentrations of vitamin D that could be toxic if your cat accidently ingests just one tablet.
Commercial pet foods: Commercially purchased pet foods high in vitamin D have been reported in outbreaks of pet poisoning since 2010. Most pet foods have been recalled and are no longer available for purchase, but food labels advertising a high level of vitamin D should be avoided unless instructed by a licensed veterinarian.
Vitamin D-containing plants: Trisetum flavescens, Solanum malacoxylon or Cestrum diurnum (jessamine or jasmine) ornamental potted plants can be tempting for a cat to chew on and are easily ingested.
Vitamin D supplements: Vitamin tablets, powders and liquids sold commercially to pet owners can be toxic when used improperly. A veterinarian should always be consulted before adding a vitamin or mineral supplement to your cat's diet, as overdose is common.
Diagnosis of Vitamin D Poisoning in Cats
Diagnosis of vitamin D poisoning in cats is primarily established through a physical examination and the signs the cat is presenting. The veterinarian will ask you what types of plants, pesticides, and household medications your cat could have easy access to on a daily basis. He or she will also ask you what type of medications and supplements your cat is currently taking, as he reviews your cat's medical history. Diagnostic testing will most likely begin with a urinalysis, biochemistry profile, and complete blood count. Vitamin D toxicity will cause your cat's phosphate and calcium levels to rise drastically. Therefore, diagnostic tests of the urine and blood will help your veterinarian in diagnosing the problem at hand. Vitamin D poisoning also causes internal bleeding as your cat's clotting factors deplete, therefore, an anticoagulation test is also a common diagnostic test performed.
Treatment of Vitamin D Poisoning in Cats
Vitamin D poisoning in cats is an emergency situation and your veterinarian will want to begin treatment as soon as possible. Your veterinarian may try to induce vomiting in an attempted to remove an ingested substance before it is absorbed. If the poison has already been absorbed by the body, the doctor may try an activated charcoal which will bind to the toxin, preventing further absorption. Intravenous fluid therapy is commonly given to the cat to aid in eliminating the poison through urination and a blood transfusion may be necessary to those who have lost blood due to internal bleeding. All vitamin D poisoned felines will be hospitalized during treatment.
Recovery of Vitamin D Poisoning in Cats
Unfortunately, the prognosis for vitamin D poisoning in cats is rather poor, even with treatment if symptoms have become present. They key to a cat surviving vitamin D poisoning is timing. If a pet owner is present to see the feline ingest an excessive amount of vitamin D or if you realize you have overdosed your cat with a vitamin D supplement, rush your cat to the emergency veterinary center immediately.
Vitamin D Poisoning Questions and Advice from Veterinary Professionals
Dean
Domestic shorthair
2 Years
0 found helpful
My 6 year old daughter got a hold of our newborns Vitamin D drops and proceeding to pour it all over our cat. He was licking the medicine off of his paws and we rinsed him off in the shower as soon as we realized what she'd done. Do we need to worry that he overdosed or can we wait and see?
Add a comment to Dean's experience
Was this experience helpful?
Sam
Domestic house cat
6 Months
0 found helpful
I got home and our cats' multivitamin has spilled in the floor. It's almost dry so we don't know if they consumed all or a few. The Bottle is half empty with an original volume of 120ml. With 500 IU per 5ML. 500x60= 30,000 IU , Sam is around 5kg and Simone is around 1kg. Do I need to bring them to the Vet? They haven't showed any symptoms yet
Add a comment to Sam's experience
Was this experience helpful?
Meowth and Kuwabarra
dsh
1 Year
0 found helpful
My 2 dogs and 2 cats consumed some flukers repta boost appetite stimulant and I'm unsure if it is necessary to take them to emergency they appear to be fine so signs of problems and it was only about 1/4 of a table spoon at max for each that they might have consumed. Should I be concerned?
Add a comment to Meowth and Kuwabarra's experience
Was this experience helpful?
Leia
tabby
3 Years
0 found helpful
I take vitamin D tablets as I have a deficiency - more specifically, 25,000unit capsules of InVita D3 (cholecalciferol). They're described as 'soft capsules' but are more like hard boiled sweets in texture, and are oval shaped and slightly bigger than a pea.

I opened one about 15 minutes ago but it sprang from the packet and I didn't see where it landed. I cannot find it anywhere, and my cat, Leia, was eating from her bowl in the same room during this time. I find it hard to believe that she would eat something unfamiliar and of this consistency even if, by chance, it landed in her bowl - but as I can't find the tablet, I'm panicking a little.

Leia has been to the vets today already because she's had a problem with her mouth that is making eating difficult for her, which, again, makes it difficult for me to (logically) believe she would have eaten it. I'm worried that any symptoms she may display if she HAS eaten it will be more to do with the issue she's been treated for today.

If, hypothetically, she had eaten the tablet, would it be toxic to her? I'm unsure as to how much would cause problems. She has had two injections today already (I'm not sure what - one was a 24 hour anti-inflammatory injection, and the other was antibiotics for the problem with her mouth) and weighs just under 4KG.

I'll take her to an emergency vet if required but don't know what to do. Any help would be massively appreciated.
I know this is late but apparently vitamin D2 is not fatal to cats if they are healthy and have a healthy weight. Mine just did that today I take D2 50,000 units vitamin D2 apparently is 10xs less toxic than D3. They said he will probably throw up but still watch for symptoms. this comes from Animal poison control.
Add a comment to Leia's experience
Was this experience helpful?
Ibn
Ginger tabby
2 Years
0 found helpful
Vitamin D2 50,000 units was ingested by my cat Ibn. Panicking I called the pet poison control center. Ibn is well above weight >.> He is a Ginger Tabby notorious for eating what is front of them. He is 18-20 lbs. I am glad to find out the D2 is not as toxic as D3. We had to clean up a few puke spots and just watch if he started showing signs.
Add a comment to Ibn's experience
Was this experience helpful?
Ozzy
Domestic short hair tiger
1 Year
0 found helpful
Ozzy just knocked over my bottle and before I could get him he ate maybe 3 or 4. He just ate them so he isn't having any symptoms yet. He's the size of an adult cat and I don't know how much he weighs
Add a comment to Ozzy's experience
Was this experience helpful?
Nymiria
Manx
10 Months
0 found helpful
My cat ate a vitamin that was for my dog. It's the head to tail vitamin + she ate most of it and it's a multi vitamin. Shes 10 months old and weighs about 10 lbs. I'm honestly worried and can't sleep thinking my baby will die.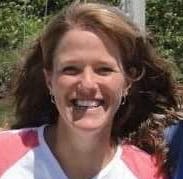 1611
Recommendations
Without knowing what ingredients are in the vitamin, I can't comment on whether Nymiria will have a problem or not, but most multivitamins would not be toxic in small quantities. If you are not sure, you can also call the pet poison hotline and get more information. https://www.aspca.org/pet-care/animal-poison-control
It has 200iu of vitamin d3. Almost 3x as much of all the vitamins as the cat one.
Add a comment to Nymiria's experience
Was this experience helpful?
Nila
Siberian
5 Years
0 found helpful
Has Symptoms
Hypercalcemia, anorexia etc.
Just wanted to share my experience with D vitamin poisoning. Picked up my 12 weeks old kitten from a breeder, and got a vitamin supplement from the breeder as well that she gave to all new pet owners. At 16 weeks my kitten started feeling unwell, and we took her to the vet. They ran tests and told us her calcium levels were through the roof. They also told us she probably had kidney failure and wouldn't make it. They told us it was best to euthanize. We decided to fight for her, so she went through a number of tests until finally I read somewhere that it might be vitamin poisoning. Low and behold, when tested for that she had many times the normal level. Turns out she's super sensitive to D vitamin, and what other cats have no problem with actually poisoned her. Now, her kidney values aren't great as she probably suffered permanent damage, but at 5 years old today, she's a seemingly healthy little lady. My point is there's always hope even with a critical condition like this. (Oh, and the breeder stopped using that product). :)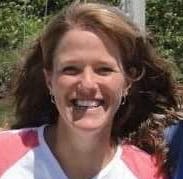 1611
Recommendations
Thank you for sharing your story - fat soluble vitamins are always used with caution, and I am glad to hear that Nila pulled through that!
Add a comment to Nila's experience
Was this experience helpful?
Alfredo
Domestic shorthair/siamese mix
8 Months
0 found helpful
I take a liquid vitamin d supplement that's 5000IU. It spilled all over my purse. After I cleaned off an item it spilled on, my cat licked that item. Should I be worried about him getting poisoned? Even though it's a liquid, I spray it on my inner cheek or underneath the tongue to be absorbed via the bloodstream. I know its toxic in high doses, but I'm not sure how much, if any, he got from my cleaned item. He seems fine now.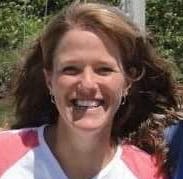 1611
Recommendations
Without being able to get an accurate measurement for the amount that Alfredo licked, it is hard to say if he will have problems, but I cannot imagine that he ate enough to cause a toxicity from your description. It seems that you cleaned everything and he only licked the item. I feel that he will be okay. Things to watch for if not include lethargy, increased drinking and urination, and loss of appetite.
Add a comment to Alfredo's experience
Was this experience helpful?
Atlas
Domestic long hair
5 Years
0 found helpful
We came home last night to find that our cat had eaten almost a whole bag of cat multivitamins (about 25 chews). He is acting completely normal. The bag says each vitamin has about 50 IU of Vitamin D. He weighs about 12lbs. Should we take him to the vet now or only if he shows any symptoms?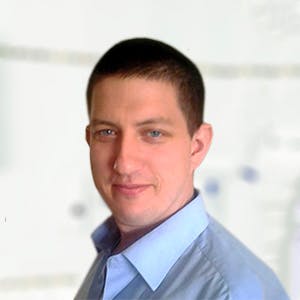 3320
Recommendations
From the information provided, it seems that Atlas consumed 1,250IU of vitamin D3 which is around 0.03125mg which is well below a toxic dose; I wouldn't be too concerned but would recommend monitoring Atlas regardless as he may have some gastrointestinal upset from the chews. Regards Dr Callum Turner DVM
Add a comment to Atlas's experience
Was this experience helpful?
Barley
Cat
6 Years
2 found helpful
May have digested a Vitamin D-3 2000 IU softgel. He weighs 10 pounds. We are not sure if he swallowed the pill or not. It was in the floor and we can not find it now. He is acting fine and showing no symptoms.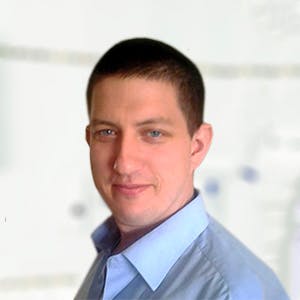 3320
Recommendations
Ingestion of 2,000 IU of vitamin D3 is equal to 0.05mg of cholecalciferol, this means at that 10lbs (5kg) Barley consumed 0.01mg/kg of cholecalciferol; ingestion of doses in excess of 0.1mg/kg would require emergency treatment but that is not the case here. Keep a close eye on Barley regardless and visit your Veterinarian if you notice any symptoms (may present at anytime within 72 hours of ingestion) or you are generally concerned. Regards Dr Callum Turner DVM
My cat weighs 12 lbs+. She ingested 5,000 IU of D3.
Add a comment to Barley's experience
Was this experience helpful?
Pretty Kitty
tabby
8 Years
-1 found helpful
I have suspected Pretty Kitty is the culprit in my disappearing vitamin D3 pills. 🤨 It has been 3-4 pills over a 3 month period. Since we found this site we are realizing the danger and are VERY careful to now keep her away from them. My question is that since you say it is "stored", could it still be in her system from 2 weeks ago and should I still take her in if she is acting perfectly fine?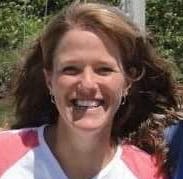 1611
Recommendations
Vitamin D can be very toxic, but in small quantities may not cause any problems. If Pretty Kitty is acting perfectly normal, she may be fine, as it tends to cause problems with the kidneys. If she starts vomiting, having diarrhea, drinking more or becomes lethargic, then I would take her in right away.
Add a comment to Pretty Kitty's experience
Was this experience helpful?
Max
Savannah
3 Years
0 found helpful
My cat, an F5 savannah, has recently stolen 3 of my vitamin D capsules. We figured it out after they were disappearing and he was acting very strange. He seems to be coming down off his "high" so to speak but I'm worried it may cause him harm. Is he ok?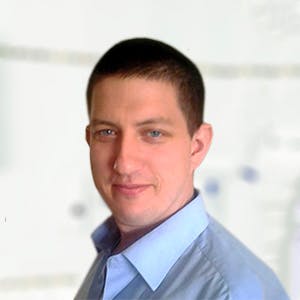 3320
Recommendations
If you suspect that Max has been sneaking your vitamin D tablets you should determine how much he consumed and either contact your Veterinarian or the Pet Poison Helpline; also some human vitamin tablets may have other ingredients which may be toxic to cats to look out for those as well. Regards Dr Callum Turner DVM www.petpoisonhelpline.com
Add a comment to Max's experience
Was this experience helpful?
Sybil
Unsure
11 Months
1 found helpful
My cat may have eaten a vitamin D2 supplement. Im not positive she did but I dropped one and couldnt find it and she loves to eat things off the floor. Is D2 dangerous as well as D3? im only seeing stuff about D3 online and its very confusing to me!I dont have the kind of money to rush her to the vet on a whim because i worry shes eaten something.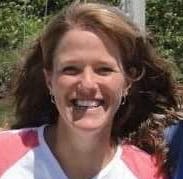 1611
Recommendations
Thank you for contacting us about Sybil. Vitamin D overdose is highly toxic. it is a fat soluble vitamin, so isn't excreted but is stored, and causes changes in blood calcium, and ultimately kidney failure. Without knowing if your cat ate the supplement, or how much she may have eaten, I can only suggest that she should see her veterinarian for bloodwork and possible IV fluids if you feel that she did eat the supplement, to try and decrease any side effects of the supplement.
Add a comment to Sybil's experience
Was this experience helpful?
rusty
dsh
4 Weeks
1 found helpful
what is the toxic level of vitamin d3 poisoning in cats? I've read 0.1mg/kg and also 0.01mg/kg.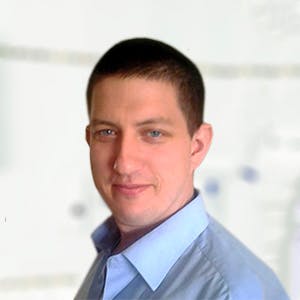 3320
Recommendations
Generally, if ingestion of more than 0.1mg/kg has occurred, we would recommend inducing vomiting (if within two hours) and the administration of activated charcoal; this would be followed by any supportive or symptomatic therapy. Symptoms of vitamin D3 poisoning present within 18-36 hours after ingestion. If you have any concerns or wish to stay on the side of caution, visit your Veterinarian. Regards Dr Callum Turner DVM
How do you know the level? The soft gel was 2000 IU and the cat weighs 10 pounds
thank you, the perpetrator was already at the vet and seems to be doing fine now. thanks for helping to set my mind at ease during my waiting period.
Add a comment to rusty's experience
Was this experience helpful?