What is Vestibular Disease?
Vestibular disease may be the result of trauma or disease in the vestibular apparatus inside of a cat's ear. This apparatus aids a cat's coordination and balance. Vestibular syndrome may also be caused by a number of primary conditions affecting the vestibular system, ranging from infection to cancer.
Feline vestibular syndrome is a condition that affects the nervous system and causes a lack of coordination in cats. The condition often manifests suddenly. Cats affected by vestibular disease tend to fall to one side, tilt their heads, and experience unintentional eye movement. Cats with vestibular disease may experience other symptoms based on the underlying cause. Siamese and Burmese breeds have a higher risk of developing this disorder at birth.
Symptoms of Vestibular Disease in Cats
While vestibular disease is not a life-threatening condition in itself, it may be indicative of a more serious condition. Seek immediate veterinary attention as soon as you notice any of the following symptoms:
Loss of control over movement
Head tilting
Vomiting
Involuntary eye movement
Drooping of the face (usually associated with tumors or an inflamed inner ear)
Causes of Vestibular Disease in Cats
The causes of vestibular disease in cats include, but are not limited to:
Bacterial and fungal infection
Inflammatory diseases
Tumors
Nasopharyngeal polyps
Cancer
Head trauma
Allergic reactions to medication
Typically, the cause of vestibular disease on an individual basis is never identified; these cases are considered idiopathic. However, many cats that develop vestibular syndrome are deaf. It is important to note that exposure to certain drugs may cause similar symptoms to appear in cats. Any cat has a chance of developing vestibular syndrome, although certain breeds have a higher risk of developing it congenitally.
Diagnosis of Vestibular Disease in Cats
Your vet will be able to make a tentative diagnosis based on a thorough physical examination and presentation of symptoms. Be sure to inform your vet of the extent and duration of your cat's symptoms, as well as any relevant trauma, infections, or exposure to toxins or drugs that you know of. Your vet will likely ask for your cat's complete medical history, so be prepared to provide this information as well.
While there are currently no tests for detecting vestibular disease, your vet will make a definitive diagnosis by conducting neurological and ear examinations. If a specific underlying cause is suspected, your vet may utilize other tests, including blood and urine analysis, CT scan, MRI, and cultures of the ear.
Treatment of Vestibular Disease in Cats
Treatment may vary depending on the underlying cause, symptoms present, and the severity of the condition. Your vet will be able to advise you on a treatment plan based on your cat's specific needs.
Treating vestibular disease with no known cause is typically straightforward and involves treating the symptoms rather than the condition itself. Anti-nausea medication and nutritional therapy may be prescribed if the cat is vomiting or refusing to eat. Most cats with idiopathic vestibular disease recover quickly.
Bacterial and fungal infections are typically treated with an antibiotic or antifungal regimen. Surgical treatment may be required for chronic ear infections. Tumors may be treated with laser surgery. Radiation and chemotherapy can treat malignant tumors, which typically affect middle-aged and older cats.
Recovery of Vestibular Disease in Cats
Recovery and prognosis are typically excellent in cases of idiopathic vestibular disease. Cats typically make a full recovery within three weeks. Symptoms, as well as the disease itself, do not generally recur. Prognosis for vestibular disease associated with a more serious condition will vary based on the severity of the condition and the success of treatment.
Always follow your vet's post-treatment and/or post-operative instructions carefully. Always administer any prescribed medications, particularly antibiotics, exactly as directed for the full duration of the treatment period. Failure to do so could result in aggressive recurrence of infection.
Upon the return home, you may need to make adjustments as needed to ensure that your cat cannot injure himself. You may want to limit your cat's outdoor activity during the recovery period, as malfunctions in the vestibular system have the potential to cause severe injury. Your cat may also need help eating and drinking during the recovery period.
If your cat has had surgery, do not allow it to irritate the surgery site. Ensure it has a warm, secure place to rest for the duration of the recovery period.
For cases of idiopathic vestibular disease, follow-up appointments are usually not required. For vestibular disease with a more serious underlying cause, your vet will schedule follow-up appointments as needed to monitor the underlying condition. If the disease recurs or does not seem to be improving despite treatment, consult your vet immediately.
Vestibular Disease Questions and Advice from Veterinary Professionals
michael
dsh
5 Years
0 found helpful
Has Symptoms
head tilt, coordination is off,
My cat was lost for 1 week. He just returned with a head tilt and trouble walking. I'm not sure if it is vestibular disease but want to know what can I do to help him?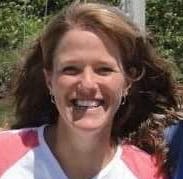 468
Recommendations
Thank you for your email. Any number of things could have happened to Michael while he was missing. Without examining him and assessing his neurologic function, I can't comment on what might be going on. It would be best to have him examined by a veterinarian, as they can determine what might be happening, and recommend any testing or treatments that he might need. I hope that he is okay.
Add a comment to michael's experience
Was this experience helpful?
ZOE
Bengal
13 Years
0 found helpful
Has Symptoms
right eye totally dialated
Falling Over. Food falls out mouth
When we came home from 10days in Florida, both cats we're delirious with joy. Adam is our Siamese 7 yr. old and ZOE is our BENGAL OLD LADY, 13 yrs. old. Within an hour of our arrival, we noticed some small drops coming from the 1st floor litter and laundry room...long story short, the "drip" turned into a deluge! Water was coming down all the light fixtures from the one of the 3rd floor bathrooms..with enough pressure to shower!! We have NEVER experienced cold like this!! So a pipe under my sink exploded with ice! We called the emergency plumber who stopped the flood and called the "disaster" people, similar to Service Pro. They came very fast and started ripping out walls, carpet, etc. Then they installed 40! drying machines that made a HUGE RACKET! We couldn't even talk it was so loud.
Zoe is very vocal but didn't make a sound..she was too freaked out. Usually Adam, the Siamese, is the "fraidy cat" and bolts under duvets or runs to closets at the mere sound of a low/loud male voice, and we had 12 guys here. Poor Zoe just looked crazed when we found her under a coat. When they finally left, the horrid machines stayed and were on full force. It was a nightmare! Both cats remained hiding. We were trying to cope with utter destruction and the removal of our stove and microwave in the decimated kitchen..which is where they eat! We moved the food into the living room with us and both litters upstairs.
The next day, after virtually no sleep, we woke up in HELL! But the worst part was the terror of the cats. Zoe, normally active and happy, was literally paralyzed. She suddenly started swaying and shaking/scratching her right ear. I put some homeopathic drops in and cleaned out the ear thoroughly. This seemed to help for an hour or two. But now it's progressed very rapidly and she's falling all the time, she can't walk straight, her right eye is dilated and is oozing some kind of discharge. The eye also doesn't respond to light and looks milky and cloudy. We rushed her to the vet who really didn't understand what was going on. He gave us some medicine but it didn't work at all. She tries to eat and it mostly all falls out of her mouth. She can barely walk and must lean against something in order to eat. The brave girl struggles to get in the litter box, which we've placed right next to her warm perch on the couch. She only had one pee accident in the blankets. She's losing weight rapidly and is beginning to look skeletal. We are giving her so much love and attention that Adam is angry, feels rejected, also pouting, and is actually scared of her! Today she was back to the vet twice! Now we've seen 4 vets!! The one today was great, but he thinks she might have a tumor or a stroke. That's what I thought immediately...STROKE! The medicine we got first has been abandoned and now we have ORBAX .75 ml by mouth every 24 hrs. Also MECLIZINE 25 mg, 1/4 tablet every 24 hrs. She has improved a bit, but not much. We simply can't get her to drink, so I try and give her a syringe or two of spring water. We just started giving her GenTeal Tears gel twice a day in the bad right eye. We have an appt. with a neurologist on Tuesday, but our vet called and told us to go Monday if things got worse.
After your wading through my novel of illness in cats, I would like to know if you think it's Vestibular Disease or a tumor..or even cancer? PLUS, and this is VERY important, do you think the flood and the resulting 40 LOUD, NOISEY drying and water intake machines RACKET could have brought this on so suddenly? It really was terrible and they're threatening to bring them back! So I need to know so I can stop them..but they're still going to have to take down several main walls and ceilings. This is just a 3-story townhome!! and remember, their water, food and litter boxes have been moved to completely different rooms! Please think about all this and let me know as soon as you can.
Thank you so very much,
Sincerely, Cathy Winsor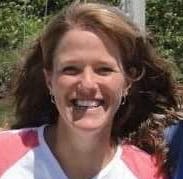 468
Recommendations
Thank you for your email. Wow! You have had a lot of upheaval in your lives lately! I'm sorry that that is happening to you, and to poor Zoe. I think that the appointment with the neurologist is a really good idea, as vestibular disease in cats does tend to resolve over time, and Zoe does not seem to be improving. If you are able to have an MRI done, it will help localize the lesion and help with possible treatment. I think it is possible for the chaos and upheaval to cause her to be stressed enough to have an embolic event, or a stroke, if her heart rate got high enough. Neurologic events in cats sometimes can improve over time as their brain adjusts, but time will tell if Zoe will recover. Your appointment with the neurologist should be helpful. If she isn't drinking or eating, she may need fluids if she is becoming dehydrated, and it might be a good idea to have her rechecked on Monday to see if she needs any more supportive care before your appointment on Tuesday. I genuinely hope that she recovers, and that your home returns to normal.
Add a comment to ZOE's experience
Was this experience helpful?
Rezin
domestic short hair
10 Years
0 found helpful
How likely is it that cats will have recurring vestibular disease? My boy is having a second episode of it. I read that it generally does not recur. I'm not sure if there are other issues or similar diseases or syndromes to vestibular syndrome.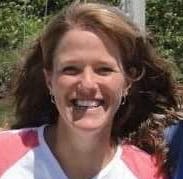 468
Recommendations
Thank you for your email. It is possible to have recurrent episodes of vestibular disease. Other causes of his signs can include inner ear infections and brain disease. If you are not sure that he is okay, it would be best to follow up with your veterinarian and have him examined. I hope that everything goes well for him.
My concern is he had no issue with this til have his surgery December 20th. He had surgery because he had calcium stones in his bladder and in his urethra. Is it possible that this triggered something? His blood work came out normal. I just wanna get more information so I don't over react.
Add a comment to Rezin's experience
Was this experience helpful?
Fígaro
Sphynx
4 Years
1 found helpful
My 4 year old sphynx cat has been showing signs of vestibular disease for 3 days now. He has loss of balance, head tilting, aniscoria, third eyelid prolapse and proprioception loss on his right side. The vet believes it's due to an ear infection and started antibiotics yesterday. He has been able to eat/drink/use the litter box but sometimes requires my assistance. Overall very tired and sleepy. Will he die?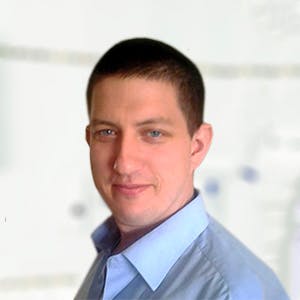 1955
Recommendations
It certainly sounds like vestibular disease and Horner's syndrome which are both caused by an inner and middle ear infection; this is not a lethal condition but may get worse if not treated. You should follow the instructions from your Veterinarian and offer Figaro as much support as required during this time; remember that even after the treatment has finished, the symptoms may continue to present for a week or so afterwards. Regards Dr Callum Turner DVM
I was just curious if Figaro's condition improved at all? You described my cat's situation almost identical. I'm not very experienced with cats and it's breaking my heart to see him (Thomas) go thru this. It's been 1 and 1/2 weeks so far and I can see a slight improvement from the first day I found Thomas like this but it seems like a very very slow process.
Add a comment to Fígaro's experience
Was this experience helpful?
Mara
Unknown
6 Months
0 found helpful
Recenntly I adopted a neglected cat.
Shes about 5-6 months old.
Since ive had her, when you call her name or get her attention, she cocks and turns her head strangely while looking at you. Its cute but maybe concerning? She also had ear mites, and terrible wax build up. I gave her ear drops til things cleared up, and clean her ears (once every 2 weeks or so) the past 5 days its been very cold outside (below 0) so ive kept her indoors 90% of the time. (Indoor outdoor cat) she is suddenly (past 4 days) very picky about the food (wet food) i give her and scratches at the floor and tries to burry the food (even flavors that are usually her favorites)
She is also suddenly slightly sketchy, and doesnt care to be handled near as much, and is not as spunky or playful. She also loves to have her head massaged and also firmly presses her head into my hand. (Does not head press against walls though) her bathroom habits seem normal.But today she vomited. And it looked as though she simply took her food out of the dish and set it on the floor. Hardly chewed or anything. Could she have some sort of ear/sinus infection? Other ideas?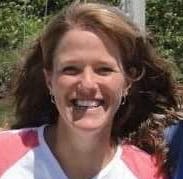 468
Recommendations
Thank you for your email. It was nice of you to be able to adopt Mara! The behavior that she is displaying could be because she has been inside more than normal, it could be because she is coming into heat if she isn't spayed, and it could even be that she is pregnant, if she was outside and isn't spayed, although she would be young it isn't impossible. She may have an ear infection, or mites. Without examining her, I can't tell over an email, but it would be a good idea to have an examination with your veterinarian if you are worried about her behavior. They'll be able to give her a good exam and determine if she has any problems that you need to be concerned about. I hope that she does well!
Add a comment to Mara's experience
Was this experience helpful?
Gatito Gordito
Domestic cat
5 Years
0 found helpful
a few hours ago, we found one of our two cats backed into a corner in a puddle of his own pee. he was meowing a lot, which is weird, since he is normally very quiet. he is displaying a severe head tilt, horizontal nystagmus, poor balance, dilated eyes (they contract a little in bright light, but not the normal amount), and a head wobble movement consistent with the timing of the nystagmus.

NOTES:
-he has nasal and eye discharge as well as what sounds like a cough
-he was perfectly agile yesterday
-he tested positive for FCoV last year
-he has had ear mites twice before
-when treated with some ear mite medicine, he shook his head fiercely as he always does
-the other cat in the household developed one permanently dilated eye several months ago. reason unknown but presumed to be a viral infection of the optic nerve (the iris cannot contract at all, but the eye can track movement in low light)

would a vet be able to differentiate between non-effusive FIP, an unrelated infection, or recurring ear mites? is it cruel to keep the cat alive with these problems if indeed he has developed FIP? he has problems eating, and he is terrified to walk around.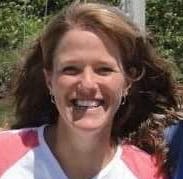 468
Recommendations
Thank you for your email. I'm sorry that Gatito Gordito is having these problems. Most cats will test positive for FCoV, and it does not mean that they will ever develop FIP. A vet would be able to differentiate between a recurring infection and ear mites, yes, and can treat for either. Cats can also be affected by idiopathic vestibular disease, which tends to improve over time, although some cats are left with a mild head tilt. It would be best to have him seen by your veterinarian to treat for either an infection or ear mites, or vestibular disease, and if he improves with treatment, than i do not think that it is cruel to keep him alive, although I can't totally comment on that since I haven't examined him. If he has developed FIP, it can be a very challenging disease to diagnose, and some cats do not suffer greatly from the effects of non-effusive FIP. If he is affected by this, your veterinarian will be able to prescribe medications, usually steroids, to control the signs of the disease, depending on the severity.
Add a comment to Gatito Gordito's experience
Was this experience helpful?
Sam
American Shorthair
7 Years
0 found helpful
My cat Sam was asleep & suddenly he flipped off my bed & was flipping around on the floor. At first I thought it was a seizure but when I grabbed a hold of him & held him down, I noticed his eyes diliated & rapidly moving. His head was tilted to the left & he was conscious & crying to me but couldn't control his head, eyes or body. After about 2 to 3 minutes of me holding him down while petting & talking to him, his body & eyes started relaxing & coming back to normal. Is this common in vestibular disease?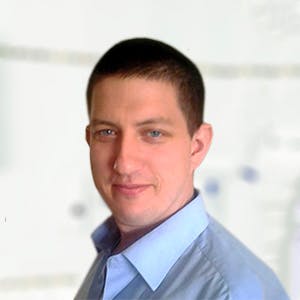 1955
Recommendations
This doesn't sound like vestibular disease at all but a seizure cause either by neurological disorders, head trauma, poisoning or another cause; you should visit your Veterinarian for a general examination to have Sam checked over and to check his blood as well to be on the safe side. An episode like this to occur whilst sleeping is unusual. Regards Dr Callum Turner DVM
Add a comment to Sam's experience
Was this experience helpful?
Sophie
Korat
15 Years
0 found helpful
My Sophie has vestibular disease, diagnosed about 6 weeks ago but is still falling over and not walking well. Is it normal to last this long? How much longer before she will be back to being herself? We have her separated from our other kitties so she doesn't hurt herself and fall down the stairs. They were also eating her food and this way I can monitor her better. She is definitely restless but I want to make sure she is better before I leave her out again. Everything I read said she should be better by now. The vet still has her on meclazine.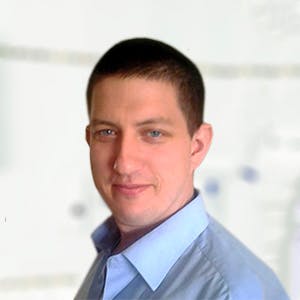 1955
Recommendations
Generally vestibular disease is self limiting and would resolve itself within ten to fourteen days if the cause was idiopathic; if there is another underlying cause for the vestibular disease then that cause would also need to be treated as well to aid recovery. If there is no improvement you should visit your Veterinarian again for another examination to reevaluate Sophie's case. Regards Dr Callum Turner DVM
Add a comment to Sophie's experience
Was this experience helpful?
monsy
American Shorthair
11 Years
0 found helpful
Hi 2 saturdays ago my cat Monsy approx 11 years old had an episode, lost of balance and falling to the right, we took him to the vet and he spent the night he was diagnosed with vestibular disease and high blood pressure. he's eating drinking water and using his box as usual, he's also walking better and jumping instead of using stairs but his right eye seem to be irritated what should i do?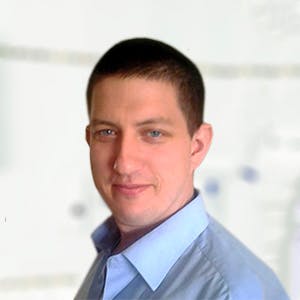 1955
Recommendations
If Monsy's eye looks irritated, you should try to flush the eye with some sterile saline in case there is something irritating the eye; if there is still no joy you can apply some ophthalmic ointment to the eye like Vetericyn to see if there is any improvement. If there is no improvement you should visit your Veterinarian for an examination. Regards Dr Callum Turner DVM
Add a comment to monsy's experience
Was this experience helpful?
CHARLIE
Russian Blue
5 Years
1 found helpful
iS IT TYPICAL FOR A CAT WITH VISTIBULAR DISEASE TO SHOW SIGNS OFF IMPROVEMENT OVER NIGHT AFTER THE ONSET OF THE ILLNESS?
MY CAT WALKED IN THE HOUSE IN THE MORNING FALLING DOWN, LEANING TO ONE SIDE, GOING IN CIRCLES AND HER EYES WERE GOING BACK AND FORTH. I TOOK HER TO THE VET BUT HE WASN'T VERY HELPFUL. SO I TOOK HER HOME AND MADE AN APPT. WITH A SPECIALIST. BUT THIS MORNING MY CAT IS VIRTUALLY BACK TO HER OLD SELF? WHAT DO YOU MAKE OF THIS?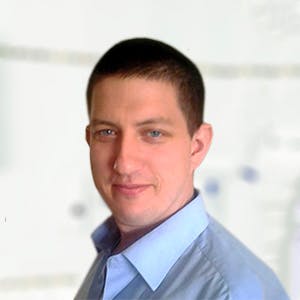 1955
Recommendations
Vestibular disease normally occurs in older cats than Charlie but other conditions may have similar symptoms like head trauma, poisoning, liver disease, inner ear infection among some other causes. Cases of vestibular disease that normally self resolve usually resolve themselves after a week or two. Regards Dr Callum Turner DVM
Add a comment to CHARLIE's experience
Was this experience helpful?
Snow
Persian
1 Year
0 found helpful
My cat cant control her body since yesterday because of her ear and she also have High Fever. Her ear have a ear mites but the vet removed it and give us some medication but i think her condition keeps getting worse. What should I do?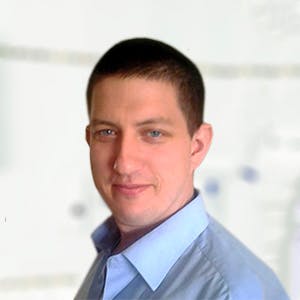 1955
Recommendations
Give the medication to Snow as it may take a day or two to see signs of improvement; if you are seeing severe symptoms or are generally concerned you should return to your Veterinarian for another examination. It isn't unusual if there is also a bacterial or yeast infection as well for the vestibular apparatus to be affected. Regards Dr Callum Turner DVM
For Vestibular can I use Burenex oral?
Add a comment to Snow's experience
Was this experience helpful?
George
Heinz 57
5 Years
0 found helpful
Has Symptoms
no bowel movements in 3 days
Medication Used
Cerenia Tabs BP 24 mg (1/2/DAY)
My cat George has a kidney infection and is suffering from vestibular disease. She appeared to be doing better last night but is now only walking in circles when she walks. She is on Orbax and also Cerenia. I have to force feed her and force water down her throat. She was given an enema to clean her out at the vets but it's been 3 days and she hasn't pooped again. What do I need to do?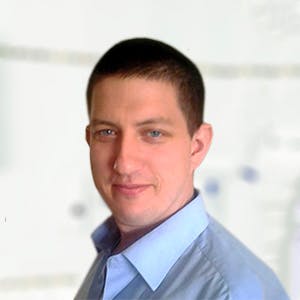 1955
Recommendations
If George hasn't defecated yet, it may be due to him not eating so much although what has been eaten should have been passed down the intestinal tract. Was the vestibular disease diagnosed by your Veterinarian? Symptoms of dizziness and walking in circles may also occur when toxins build up in the blood stream with liver or kidney issues. I would recommend returning to your Veterinarian for an examination to make sure that there isn't nothing to be concerned about as I am unable to examine George. Regards Dr Callum Turner DVM
Add a comment to George's experience
Was this experience helpful?
Napolean
Domestic cat
9 Years
0 found helpful
my cat stopped eating and was always asleep most of the time. we changed his food and gave him lots of love and attention and it seemed to be working he would eat little by little and start walking around more. then all of a sudden one of his eyes started to droop and he suddenly went back to the weak state. this time he would walk like he was dizzy or just almost fall. it seems like his right leg is malfunctioning at times but he seems to try to get and up and get better but its really affecting him and i feel like hes in a lot of pain from this so it makes me really sad because i really care about him dearly. as of now i dont think i can afford a vet but i am willing to try. please give me an estimate on how much it would cost or some helpful treatments.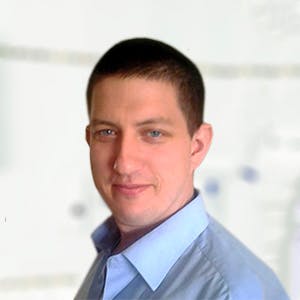 1955
Recommendations
There are a few causes for the symptoms you have described including cancer, poisoning, neurological damage, trauma or liver disease. You would need to visit your Veterinarian for a physical and neurological examination as well as blood tests. I couldn't suggest any home treatment without examining Napoleon as each possible diagnosis has a different treatment, unfortunately there isn't a one fits all treatment. The cost of a visit to your Veterinarian and blood tests will depend on where you live but an indicative price is between $200 - $400. If Napoleon has vestibular disease as a primary condition (as opposed to a symptom of other condition), treatment is usually supportive with recovery being within two weeks; remember, I haven't examined Napoleon and cannot give a diagnosis or treatment plan. Regards Dr Callum Turner DVM
Add a comment to Napolean's experience
Was this experience helpful?