What is Advantage Flea Medication Allergy?
Advantage flea treatment is made by the company Bayer, and its active ingredient is imidacloprid. Imidacloprid is an effective and typically safe-to-use insecticide that kills fleas. Although it is considered safe to use, this active ingredient can cause adverse reactions by cats.
This monthly treatment should not be used on cats younger than 7 months of age and should only be used by carefully following the instructions. It is to be applied between the shoulder blades of the back and you should only use the specific dosage according to your cat's weight.
The ingredient, imidacloprid, affects the nervous system of the fleas and paralyzes them. The fleas eventually die within twelve hours. Within just five minutes of applying Advantage, the fleas stop biting and the larvae are killed. This waterproof treatment lasts for about one month, and then needs to be reapplied.
Many cat owners use Advantage flea medication because it is considered safe and effective. Other benefits of this medication are it is inexpensive, easy to use, and readily available in many stores.
Advantage flea medication is commonly used to rid cats of fleas and is considered safe. However, some cats develop an allergy to the medication, and if this occurs, it is important to contact your veterinarian.
Symptoms of Advantage Flea Medication Allergy in Cats
If your cat licks any of the product or has an adverse reaction to the skin, he will exhibit the following symptoms. Symptoms of Advantage flea treatment allergy in cats include:
Drooling
Vomiting
Diarrhea
Irritation of the skin
Shaking of the head
Seizures
Loss of appetite
Lethargy
Difficulty breathing
Itching
Biting at the skin
Types
There are many types of safe flea treatments available on the market today; however they can still cause a reaction if not used properly or if your cat is allergic. Other types of active ingredients in flea medications include:
Selamectin
Fipronil
Methoprene
Causes of Advantage Flea Medication Allergy in Cats
Advantage flea treatment is known to be safe for cats; however, some cats may develop a reaction to the active ingredient. Causes of a reaction include:
The medication is absorbed through the skin
The medication can enter the cat's bloodstream
The active ingredient can cause nerve damage
The cat may suffer from an accidental overdose
Diagnosis of Advantage Flea Medication Allergy in Cats
If you suspect that your cat is having a reaction to his Advantage flea medication, contact your veterinarian. Take the container and packaging to the appointment with you so your veterinarian can be sure of what is giving your cat problems. Your veterinarian will ask you questions about the type of medication he is on to help fight his fleas. He will then take a closer look at his symptoms and gather information about them, such as when they began and the severity.
The veterinarian may thoroughly wash and rinse your dog to remove any of the treatment and begin giving him fluids to help with hydration and to stabilize his symptoms. He will take blood work, urinalysis, and a biochemistry profile. The blood testing will focus on your feline's serum levels. Although blood testing and urine testing are not always absolute, your veterinarian will be able to rule out other illnesses by taking a close look at your cat's symptoms and having the knowledge that he began having a reaction after the application of the product.
Treatment of Advantage Flea Medication Allergy in Cats
Unfortunately, there is no treatment for imidacloprid toxicity. Your veterinarian will explain to you what you can do at home, and will treat his symptoms. Treatment methods may include:
Decontamination
Your veterinarian may have already washed and thoroughly rinsed your cat to help rid his skin and fur of the toxic ingredient.
Avoid Exposure
Your veterinarian will suggest to you that you avoid all further applications of the medication. He may also suggest holistic methods to help control and get rid of fleas.
Gastric Lavage
For severe cases of poisoning, such as if your cat has ingested the medication, your veterinarian may perform gastric lavage to help rid his stomach contents of the medication. This treatment method will be followed up with a dosage of activated charcoal and possibly a dosage of laxatives.
Fluids
Your veterinarian may want to keep your cat for a day or two and monitor his progress as he is on IV fluids. The fluids will help your cat remain hydrated and help further flush out any toxins.
Recovery of Advantage Flea Medication Allergy in Cats
Most cats have an allergic reaction if they were given too much of the product or if they ingested a specific amount of the medication. Your veterinarian will communicate with you about your cat's prognosis. Once you take your cat home, continue to monitor him for any other side effects or reactions. Be sure to give him plenty of fresh water during the day and night and monitor his drinking and urination habits.
In order to avoid this from occurring again, you may want to consider holistic remedies to help control fleas. You can talk to your veterinarian about the types that are available to help your cat during peak flea seasons. If you have any questions about the main ingredients of products that can be used to help fight fleas, ask your veterinarian.
Advantage Flea Medication Allergy Questions and Advice from Veterinary Professionals
Lyra
dsh
9 Years
0 found helpful
Has Symptoms
Mild lethargy. Red irritated skin.
I have used Advantage Flea Medication on my DSH cat for the 8 years I have had her. (She is now 9 years old.) I never noticed any reaction before. This time she became a little lethargic. That has passed but she has a red irritated patch where I applied the medication. I have washed off the area with warm water. Should I apply any antibiotic or cortisone cream to the area? Is age a factor? Is she too old for this medication? Thanks.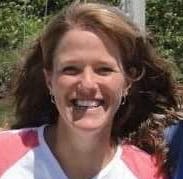 1097
Recommendations
If you washed the medication off, the skin should heal normally, and it would be a good idea to monitor it for less redness. Ant ointment that you put on her skin will end up being licked off, so creams are typically not recommended. If she has the same reaction to the medication the next time you use it, she may need a different flea control, and there are many oral forms available from a veterinarian. I hope that all goes well for her.
Add a comment to Lyra's experience
Was this experience helpful?
Pyper
Savannah
2 Years
0 found helpful
My 3 adult cats over 9 pounds each are all vommiting and one is coughing 24 hrs post application. Is this common and should I be worried? Advatage flea treatment was reccomended by my vet as they are indoor cats only and she said they did not need added meds for tick prevention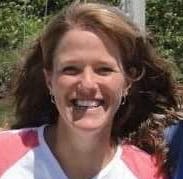 1097
Recommendations
I'm not sure if your cats are reacting to Advantage or not, but it seems likely since they are all vomiting and they all had the treatment. It is typically a safe treatment, with few side effects. If they continue to vomit, it would be best to have them seen by your veterinarian to make sure that they don't need further treatment. I hope that they are okay.
Add a comment to Pyper's experience
Was this experience helpful?
Winter
tabby
3 Years
0 found helpful
Hello, I applied flea medication to my 3 1/2 old cat yesterday night and he vomited twice this morning. Not very much vomit, but I am wondering if I should worry. He seems fine otherwise and is eating normally. Some of the liquid dried on his fur when he jerked doing the application so I'm wondering if he was able to lick some off of himself. Should I wash off the dried up liquid on his fur? Thank you.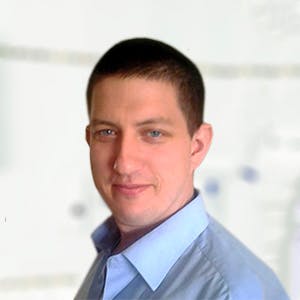 2513
Recommendations
Cats licking the site of application or fur where any product was spilled is a common cause of vomiting after administration; the product in contact with the skin would be absorbed by now so bathing Winter will not cause any issues with the application of the product. Monitor Winter for the time being; but if the vomiting continues, you notice tremors or any other worrying symptom you should visit your Veterinarian immediately. Regards Dr Callum Turner DVM
Add a comment to Winter's experience
Was this experience helpful?
Misty
moggy
16 Weeks
0 found helpful
Hi,
We have a 16 week old kitten and applied advantage on advice about a week ago. She is now very lethargic, has diarrhea and is quite off balance. She also has a very bloated belly that sounds very upset, but still seems happy to eat/drink. Is this potentially a reaction to this medication, or should I be worried about something else. We have 2 other older cats that are fine.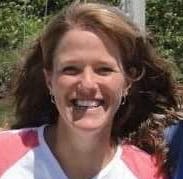 1097
Recommendations
It seems unlikely that her behavior is related to the Advantage that you applied, as most reactions to that medication are soon afterwards, and usually skin related. Since she is having these problems, it would be a good idea to have her seen by a veterinarian, as she may have parasites or another intestinal condition that needs to be treated. I hope that all goes well for her.
Add a comment to Misty's experience
Was this experience helpful?
Hansel
Himalayan
15 Years
0 found helpful
I have used Advantage for many years on my 15 year old Himalayan Persian cat. No other flea medicine has ever worked. But, the last time I used it, he developed a bald, raw spot, right where I put it and about the same size as the wet spot from it. Also, two other small spots nearby. He has never had this before. It scabbed up and I removed the scabs and put Bacatraycin on it. It's been very slowly healing, but still bald.
My questions are: Should I remove scabs after they are dry? Will the fur grow back?
But mostly, can I try putting Advantage on him again? I need to keep him flea free as they attack him so badly now that is old and he picks them up so easily on the daily walks he insists we take him on. Is he now allergic to Advantage when he wasn't before?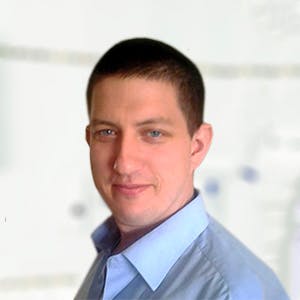 2513
Recommendations
If there was a reaction, I would normally recommend a different product to try to see if there is another reaction; you shouldn't pick the scabs off, the sore will heal and the scab will fall off itself. You could try applying the product in a slightly different area (still where he cannot lick it) but there is a chance the reaction may recur. Regards Dr Callum Turner DVM
Add a comment to Hansel's experience
Was this experience helpful?
Babe
Unkown
10 Weeks
0 found helpful
I gave my 6 LB cat/kitten (10 weeks old) some Bayer Advantage II Flea Prevention Large Cats, over 9 lbs. I only intended to give her half of the tube but it poured out and i think i gave her too much. Also, I put it on the back of her neck but she was able to lick it. Not even two hours later she had violent diarrhea and its not one day later and she still has it. Should I take her to the vet? Is she going to die? She is still eating and drinking fine and acting fine. Please help.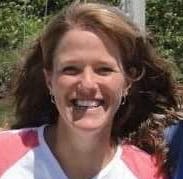 1097
Recommendations
Thank you for your email. One of the worrisome side effects from an over dosage of flea medication is seizures and tremors, which it does not sound like Babe is having. Since she is eating an drinking and bright and happy, the diarrhea may resolve. If she still has it tomorrow, or she stops eating or starts vomiting, then it would be best to have her seen by your veterinarian.
Add a comment to Babe's experience
Was this experience helpful?
Manny
Maine Coon/Tabby
3 Years
0 found helpful
I just put flea medicine on my cat and he's darting across the living room back and forth. If I put the flea medication a little higher than the shoulder blades is that going to cause nerve damage?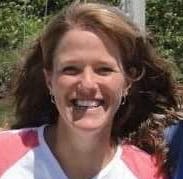 1097
Recommendations
Thank you for your email. Manny may just be having a local reaction to the flea medication. Location of administration should not matter with topical flea medications, but they can sometimes be irritating to the skin. If he shows any signs of tremoring, seizures, vomiting, diarrhea, or lethargy, he should be seen by your veterinarian to make sure that he is okay. If he is still agitated tomorrow, he should probably be seen, as well.
Add a comment to Manny's experience
Was this experience helpful?
Hannah
Cat
7 Years
0 found helpful
Has Symptoms
constant licking, biting of skin
My cat has fleas. I use advantage flea medication but I notice that she licks herself (all over) until her hair comes off and she has open areas on her body now. Is this an allergy to the medication or is it something else? Before getting the flea medicine, the doctor told me she was allergic to fleas so that is when I started to use advantage.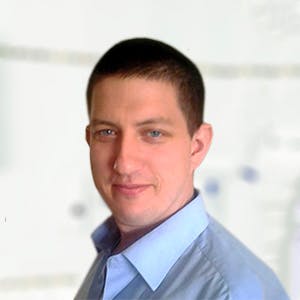 2513
Recommendations
If you are suspecting that Hannah has an allergy to Advantage, there are other flea control products on the market which you can try to use (Frontline, oral products etc...); speak with your Veterinarian about another product to try to see if there is any improvement in licking, also ensure that you are applying the product in the correct area. Regards Dr Callum Turner DVM
Add a comment to Hannah's experience
Was this experience helpful?
Tilly
domestic short hair
2 Years
0 found helpful
I applied flea and tick medicine to the back of my cats neck, and i thought she wouldnt be able to reach it. Now shes drooling a little bit and jist laying down in her litter. (I just cleaned it out) should i wash it off her and try something else,or is this normal for cats? I dont have a cone or anything to put around her and im worried she might lick herself and get sick.? What should i do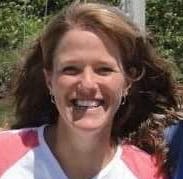 1097
Recommendations
Thank you for cocntacting us about Tilly. Topical flea prevention isn't typically toxic if ingested, it just tastes bad and might cause mild GI signs, vomiting and diarrhea. If she starts vomiting, has diarrhea, or doesn't want to eat over the next 24 hours, she should see her veterinarian. If you think that she might continue to lick at that area, it wold be best to wash offf the product, and call you veterinarian to get an oral form of flea control. I hope that all goes well for tilly!
Add a comment to Tilly's experience
Was this experience helpful?
Bella
Maine Coon
8 Years
0 found helpful
I believe my cat Bella had a horrible allergic reaction to Advantage II and she was misdiagnosed by the emergency room veterinarian. Here are the details:

Bella had many of the symptoms of an allergic reaction to Advantage; lethargy, vomiting, dehydration, failure to eat or drink, excessive drooling and foul breath. I contacted the 800 number on the Advantage box and was told she probably licked and ingested some of the Advantage, but the symptoms should go away within a short period of time.

Unfortunately, the symptoms became worse, so I took Bella to the emergency room with the box of Advantage. I was certain Bella had a severe allergic reaction to it. The doctor discovered ulcers on Bella's tongue, gums and the roof of her mouth. The doctor said the wounds in her mouth were consistent with an "electrical cord bite." I was stunned.

I adopted Bella from a shelter six years ago when she was about three years old. In six years, not ONCE did she have any interest in electrical cords, let alone bite one. It might have LOOKED like an electrical burn, but what are the odds that Bella burned her mouth on an electrical cord, the exact same day I gave her Advantage for the first time?

I insisted it wasn't an electrocution, but the doctor insisted it was. She gave Bella an injection of Cefovecin and a dose of Buprenorphine. I was given SQ fluids (prescribed 100 ml/day), additional Buprenorphine, and Sucralfate to administer at home. That's it! The doctor also failed to hydrate Bella during her examination.

When I returned home, I read the medical info about Sucralfate and I still have no idea why it was prescribed for ulcers in the mouth. I also looked at every electrical cord in Bella's room and not one of them had bite marks.

The next day I contacted a home health doctor for a second opinion. He came to my home and immediately agreed with me. He diagnosed a "chemical burn" in Bella's mouth; the result of a severe allergic reaction to licking the Advantage. Bella was also severely dehydrated (5+ %). The doctor had to administer 400 ml of subcutaneous fluids! He also gave Bella a mix of Staydol, Baytril, Vetalog, Pepcid and Vitamin B-12 through the SQ IV. I gave Bella a bath and a saltwater mouthwash, which I squirted around her gums and tongue with a syringe.

Shortly after the doctor left my home, Bella was sipping water for the first time in two days. She also began to purr!

As of this morning, Bella is so much better. She still won't eat anything, but she did sip on some chicken broth. I also noticed the tip of her tongue is already turning pink again and there is no more drooling or mouth odor. I will continue to administer the doctor's prescriptions and give Bella SQ as needed.

I'm furious about the original misdiagnosis. I paid $250 for the emergency room visit and meds. Then I had to pay another $257 for the second opinion and treatment. I am curious to know if there are any other cases where a pet received chemical burns from a flea killing topical application? I also know hives are a side effect of Advantage. Is it possible for a pet to get hives in their mouth?

Thank you.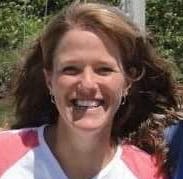 1097
Recommendations
Thank you for contacting us about Bella - I"m sorry that she has had such a hard time, but am glad that she seems to be feeling better. I personally haven't seen actual chemical burns from that product, although I have seen skin irritations that seem to be related. Blisters would be more likely in the mouth, and while it is a very uncommon reaction to Advantage that I haven't heard of before, anything is possible, and she may have had a reaction to the medication, based on your veterinarian's opinion. I'm sorry that she went through all of that, and hope that she continues to improve.
Add a comment to Bella's experience
Was this experience helpful?
Lily
domestic short hair
1.5 year
0 found helpful
My cat Lily is 1 and 1/2 year old. She recently got fleas coz she goes out even though thts only for short times but many times in a day. I applied advantage ll last Friday like 7 days ago and she still has 1 or 2 semi dead fleas that she is dropping here and there. Also she started scratching only her neck and head but not right after advantage. Thts like 3-4 days ago and she still goes out but I limited it which she is not liking. When she had fleas and I didn't apply anything she was scratching all over her body. Now only head and neck and I'm sad to see her like this. I m thinking to give her bath but I'm scared of that Medication might wash away? Kindly help me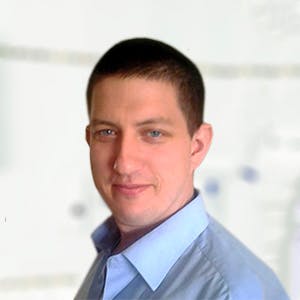 2513
Recommendations
You can wash Lily without worrying about the medication, once it is dry you can bathe her without any concerns about washing any the medication as it soaks into the skin and doesn't remain on the skin. Give Lily a good bath with a flea shampoo and spray all surfaces like beds, sofas and other fabric surfaces with a fipronil spray to treat the environment and wash bedding etc… on a high temperature wash. Regards Dr Callum Turner DVM
Add a comment to Lily's experience
Was this experience helpful?
Bella
Mixed Russian Blue
8 Years
0 found helpful
y cat had an allergic reaction (redness, itching, sores on neck) to a %Seresto Flea collar by Bayer. The active ingredients in the collar are Flumethrin 4.5% and Imidacloprid 10.0%. Is it safe to use Bayer Defense Care Flea Protection topical treatment, with the active ingredient of Imidacloprid 9.1% on her?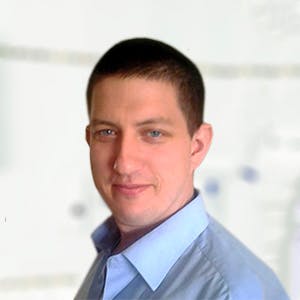 2513
Recommendations
Firstly bathe Bella to remove any possible residue left from the flea collar; I would leave her without any flea treatment for a week or two before trying another flea control product. We do not know what the underlying cause of the allergic reaction was, whether it was due to the collar's active ingredients or another constituent of the collar. I would try using a different active ingredient for the next flea treatment (like fipronil) to see if there is any reaction. Regards Dr Callum Turner DVM
Add a comment to Bella's experience
Was this experience helpful?
Delilah
Maine Coon
14 Weeks
0 found helpful
Hi I gave my 14 week kitten a 4x advantage spot on flea treatment which the Breeder gave me & she has been extremely lathargic now for 2 days , sleeping all day and night only moving to eat & drink & to use the litter tray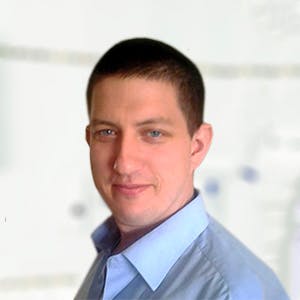 2513
Recommendations
I may not be sully understanding your post but did you put all four pipettes from the box on to Delilah? if so visit your Veterinarian or Emergency Veterinarian immediately as one pipette is one month's treatment. With normal usage, lethargy may be a side effect of administration and it is usually a case that you need to wait for the medication to leave her system; for next month discuss an alternative with your Veterinarian. Regards Dr Callum Turner DVM
Add a comment to Delilah's experience
Was this experience helpful?
Lobot
Mixed
9 Years
Has Symptoms
Lethargic, Lessened Appetite, Some Difficulty With
Actually this happened 2 times. I didnt figure out it might be a reaction until the second time. 1st she quit eating, got dehydrated(possibly from diarrhea? But she is a indoor/outdoor cat) and became super lethargic. She would go outside and never leave our porch. In addition when she came inside, she would go straight to the bedroom and sleep