What is Cinnamon Allergy or Toxicity?
Although cinnamon is technically classified as non-toxic to cats, it can become toxic at certain levels-- especially if your cat is exposed to the higher concentrations typically found in essential oils. Cats can be particularly susceptible to toxicity from cinnamon for a couple of reasons. Cats lack some of the liver enzymes that break down cinnamon compounds which can then build up if your pet is exposed to a high concentration in a short period of time, or, if your pet is exposed to a lower concentration over a long period of time. Also, because cats have thin skin, which can easily absorb cinnamon compounds applied in essential oils, this puts them at an increased risk for cinnamon toxicity.
Cinnamon can also act an irritant on the skin or in the oral cavity, causing rash and allergic-type reactions in cats and other animals. Because cats have sensitive skin and a keener senses of smell than humans, they are at an increased risk of reaction from exposure to cinnamon or cinnamon odor. If your cat exhibits symptoms of cinnamon allergic reaction or toxicity after being exposed to cinnamon you should consult with your veterinarian immediately.
Cinnamon, also referred to as cinnamomum, is commonly found in households and human food. There are two types of cinnamon: cassia and ceylon. Cassia cinnamon is commonly used in North America and contains higher levels of a substance called coumarin then ceylon cinnamon. Coumarin in high concentrations is used as a rodenticide (rat poison) and causes liver failure and hemorganing in rodents. In humans, cinnamon is sometimes used as a natural medicine to treat diabetes, as it lowers blood sugar, or as a blood thinner.
Symptoms of Cinnamon Allergy or Toxicity in Cats
A variety of symptoms can result from an allergic or toxic reaction to cinnamon and its organic compounds. Symptoms vary by level and mode of exposure.
Allergic reaction from exposure to the skin or oral cavity:
Irritation
Rash
Redness
Burns
Respiratory reaction to inhalation:
Coughing
Wheezing
Bronchospasm or difficulty breathing
Symptoms of cinnamon toxicity from ingestion or absorption of cinnamon compounds:
Vomiting
Diarrhea
Low blood sugar
Change in heart rate
Thinning of blood
Liver disease and other organ failure
Causes of Cinnamon Allergy or Toxicity in Cats
Cinnamon toxicity is unlikely to occur under normal, household use of powdered cinnamon. It would take a large amount of powder, or the inhalation of the powder to cause a reaction. However, as essential oil use is becoming more common in households, there is an increased risk to cats from exposure to cinnamon essential oil, which has a much higher concentration of the compounds that can be harmful to cats.
Cats can accidentally be exposed to toxic amount of cinnamon in the following ways:
Chewing on a cinnamon tree kept as an indoor plant
Chewing on cinnamon stick left in a cup
Eating human food spiced with cinnamon
Chewing or licking potpourri or household ornaments made with cinnamon
From use of cinnamon oil in a diffuser that your cat then inhales
From touching or petting your cat after putting cinnamon oil on your hands
Intentional exposure can occur because:
People sometimes use cinnamon to intentionally repel cats or pests in the garden and home and cats can be exposed to an excessive amount through their environment in this way.
Cinnamon is used as a natural remedy for diabetes (as it lowers blood sugar). As a result, well-meaning pet owners may intentionally dose their cat with harmful amounts of cinnamon in an effort to treat feline diabetes.
It is important to understand that:
Cats do not have the same liver enzymes (glucuronyl transferase) as humans that break down cinnamon compounds, therefore they are prone to toxic build up of cinnamon compounds in their system.
Because cinnamon contains a carbolic acid known as phenol, burning of the skin and respiratory system can occur. Cats are particularly sensitive to this type of reaction.
Diagnosis of Cinnamon Allergy or Toxicity in Cats
Diagnosis of cinnamon toxicity or allergic reaction will depend heavily on the pet owner's ability to describe any exposure to cinnamon their pet may have experienced. Your veterinarian will perform a complete physical examination and ask about your cat's medical history to rule out any other causes for your pet's symptoms. If symptoms of organ failure are occurring, your veterinarian may perform tests including blood and urinalysis tests to assess organ functioning.
Treatment of Cinnamon Allergy or Toxicity in Cats
Treatment will depend on the extent of illness and symptoms resulting from your pet's reaction to cinnamon.
For allergic reactions, the affected area should be washed with water and mild detergent. If irritation of the eyes occurred, the eyes should be well irrigated to remove the irritating substance. Steroids have been found to worsen rash from cinnamon exposure in other animals and will probably be avoided in your pet.
If toxicity has occurred, prognosis will depend on the amount of damage that has occurred to your pet's organ systems. Treatment usually consists of supportive care until the toxin passes out of your cat's system and treatment to relieve any symptoms being experienced by your pet. If organ damage has occurred, the prognosis is guarded and your vet will provide any therapeutic care that is available and appropriate to restore organ functioning. Vitamin K is used as an antidote for coumarin poisoning in pets exposed to high doses of this substance which is also found in cinnamon. Vitamin K therapy may be useful if symptoms of coumarin poisoning (hemorrhaging from blood thinning) are occurring.
If you pet is in respiratory distress due to inhalation or ingestion of cinnamon, airway management and oxygen therapy will be used as appropriate.
Recovery of Cinnamon Allergy or Toxicity in Cats
Your pet's recovery depends on the extent of exposure and any organ damage that has occurred. Allergic reactions usually clear up in a short period of time and removal of any cinnamon exposure from your cat's environment should resolve the problem. Home treatment of cats with essential oils should be avoided; consult your veterinarian before attempting any treatments for your pet's health conditions. Recovery from toxicity will require rest and any medications and diet prescribed by your veterinarian to recover organ function and relieve symptoms.
Cinnamon Allergy or Toxicity Questions and Advice from Veterinary Professionals
Merry
Russian Blue
10 Years
0 found helpful
my cat merry has been rolling around a lot, so has my other cats. we dumped a tube of cinnamon in the trash and they've been chilling near it. they seem very calm, no vomiting or anything else. I was wondering if this is a normal reaction for cats to have to large amounts of cinnamon. they haven't been ingesting it, they might just be smelling it. you can only smell it if you open the pantry door but it might linger outside of it.
Add a comment to Merry's experience
Was this experience helpful?
Izzy
DOMESTIC
1 Year
0 found helpful
My cat accidentally got a little cinnamon essential oil on her paw...We immediately rinsed it off...she's not licking her paw but she keeps shaking it, like she's trying to get it off..I'm worried it might be burning her...Should we try rinsing it off more?
Add a comment to Izzy's experience
Was this experience helpful?
Coco
Bombay mix (rescue/mutt)
12 Years
0 found helpful
My roomayes cat likes coming and sleeping in my room often. Today I noticed her (the cat) wheezing twice. My parents bought me a cinnamon broom but I have it kept in the plastic and out of reach (wedges between the pole in the closet for hanging clothes and the shelf). After reading this I moved it up higher almost out of my own reach (I am 5'2). Do I need to get rid of it? It's not a super strong smelling broom, I only get occasional whiffs of cinnamon from it in the room.
Add a comment to Coco's experience
Was this experience helpful?
Fluffy
domestic short hair
13 Years
0 found helpful
I use a cinnamon stick in a pot of water and boil it on the stove to get humidity into the house and make it smell nice. I leave the pot on the stove and bring it to a boil once in the morning and once at night. The other day I saw my cat on the stove drinking the water. I quickly shooed him off the stove and kept an eye on him, no vomiting or diarrhea and his appetite remained fine as he always begs anything I put in my mouth, plus manges his own food. I now keep a lid on the pot when not in use.Could this small amount of cinnamon water ingested hurt him and also could the smell of cinnamon in the air hurt my dogs, cats or parakeets?
Add a comment to Fluffy's experience
Was this experience helpful?
Tomasa
Don't know
3 Years
0 found helpful
Hello, I have a dog and three cats, the dog has been peeing all over the furniture, and I have read some tips on how to stop that, but most of the remedies use powdered cinnamon or mint and I have read that both are toxic to cats, so I was wondering if I use the spray that contains cinnamon powder, alcohol, water, and vinegar will that be dangerous for the cats? thank you.
Add a comment to Tomasa's experience
Was this experience helpful?
Chloe
tabby
2 Years
0 found helpful
Has Symptoms
Vomiting being more affectionate
I ignorantly put my dogs flea remover spray on my cat because it had only essential oils in it so I assumed he would be okay. Then he threw up and is not wanting to go outside like he normally wants to. (He's an indoor outdoor cat). I now know how bad cinnamon and clove oil are to cats so I quickly washed his body with water and rubbed him down with a wet towel to remove it from his skin. He seems fine now but how worried should I be?
Add a comment to Chloe's experience
Was this experience helpful?
Finn
Russian Blue
6 Months
1 found helpful
Hi, my cat got into one Cinnimon Breath Strip and I would like to know if it is ok for him? He hasn't had anything happen to him and he is acting normally. I just would like to know if it is ok for him and yes or no, if he needs to see a doctor. I love him very much and I just need an opinion. He started foaming at the mouth for a second until I got it out of his mouth, then I washed his mouth out with water. Thank you!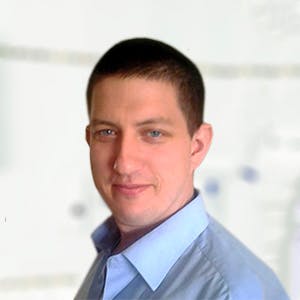 3320
Recommendations
If Finn didn't consume the breath strip just had it in his mouth, he should be alright especially if you rinsed his mouth out; however, there are a few different types of cinnamon breath strips which may contain xylitol and other artificial sweeteners or other ingredients which may be harmful to a cat's health. Keep an eye on Finn, but if you have concerns you should visit your Veterinarian. Regards Dr Callum Turner DVM
Add a comment to Finn's experience
Was this experience helpful?
Polly
Unknown
2 Years
0 found helpful
My cat drank a little bit of the milk from my cereal bowl, which had had Cinnamon cereal in it, when I had set it down. It was only for a moment so I can't imagine she had much, but I wanted to make sure she'd be okay.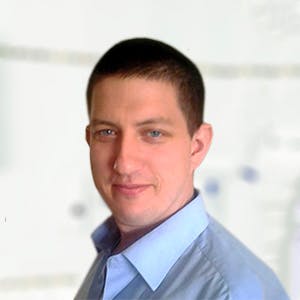 3320
Recommendations
Cinnamon isn't toxic to cats, but other ingredients in cereal (like artificial sweeteners etc…) may be; keep an eye on Polly and check the ingredients of the cereal to see if any come up toxic to cats on a Google search. Regards Dr Callum Turner DVM
Add a comment to Polly's experience
Was this experience helpful?
Atticus
Domestic Shorthair Tabby
3 Years
0 found helpful
Hello, my cat knocked over a candle wax burner that had cooling wax in it. It wasn't hot, but it was still liquid. The scent was pumpkin spice and some of it got on his leg. I used a warm rag and some vegetable oil and got out what I could with a brush. But there still feels hardened in spots when I rub my hand over his leg. Unfortunately he's a bit too fussy for me to really mess with him a lot. I'm just worried about him grooming the remaining bits out of his fur and if it is toxic to him. He doesn't seem to be in any discomfort other than the fact that his leg fur is obviously not comfortable for him. I learned my lesson with the wax burner, I just hope he will be ok.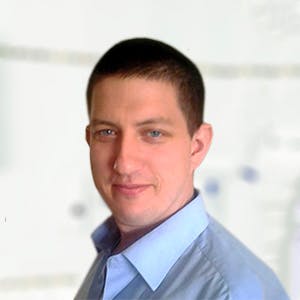 3320
Recommendations
If you feel that Atticus has wax in his fur you should cut it off to be on the safe side, I cannot say whether there will be any issues leaving the wax but taking the fur off and checking the skin for burns would be best (as a friend to help hold Atticus if you have issues). Regards Dr Callum Turner DVM
Add a comment to Atticus's experience
Was this experience helpful?
Tigger
Orange tabby
11 Years
0 found helpful
Hi, I put a bunch if cinnamon down as a natural detergent for ants. I swept all it up but some stuck to the hardwood floor. I haven't had a chance to mop yet. My at Tigger just howled in pain as he was pooping and it was like diarrhea and then threw up all his food. He seems to be ok now but want to make sure what other symptoms I should be looking out for. He just ate so wet food so I am hoping he will be able to keep that down.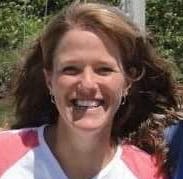 1611
Recommendations
I'm not sure if Tigger's signs are related to the cinnamon or not, but they are certainly dramatic. If he is howling like that, having diarrhea and vomiting, he should probably be seen by a veterinarian to make sure that he is okay. They'll be able to examine him and see what might be going on.
Add a comment to Tigger's experience
Was this experience helpful?
Charlie
Orange Tuxedo
5 Years
0 found helpful
Has Symptoms
Urinating Outside Litterbox
Hello,

I used the flea powder someone above listed in our bedroom (mattress and area rug). This powder used a cinnamon oil and clove oil. We vacuumed the mattress and the rug and put fresh sheets on. This morning my cat was attempting to urinate in the room and then on a scratching post downstairs right next to the litter box. Is this a toxicity behavior or something different? He has never had the issue of urinating anywhere else except for the occasional bath tub....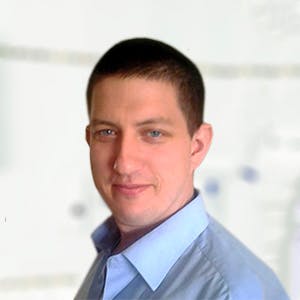 3320
Recommendations
Any essential oils should be avoided around pets unless the manufacturer specifies on the product label that it is safe for use around pets, if you have any doubts call the manufacturer to see if they have any details on toxicity in cats or other animals. Behavioural changes may occur due to poisoning with essential oils, but I cannot confirm whether this urination behaviour is the case here. You should visit your Veterinarian if there is no improvement and vacuum the areas repeatedly to be on the safe side as well as changing the bedding again. Regards Dr Callum Turner DVM
Add a comment to Charlie's experience
Was this experience helpful?
Snooki
Don't know
7 Years
0 found helpful
Hi I've been having a flea problem and didn't want to use pyrethrins so I used a natural cinnamon oil powder. Vacuumed twice but I still smell it a bit so I know it's still in the carpets. My cat has been licking at her paws and wanting a little more water than usual. Should I be worried? And how do I get rid of the rest of the cinnamon in the carpet?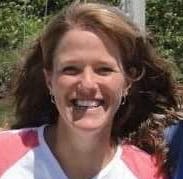 1611
Recommendations
Cinnamon can be toxic in large quantities to cats, but the amount that Snooki has been exposed to shouldn't be a problem. If she develops vomiting or diarrhea, or stops eating, she should be seen by a veterinarian. To remove the cinnamon from your carpet, repeated vacuuming should help.
Add a comment to Snooki's experience
Was this experience helpful?
petrie
Calico
3 Years
0 found helpful
Has Symptoms
wanting more affection then normal
hey I was wondering if cinnamon pinecones could make a cat high like it was catnip. We have one of those pinecone bundles that makes the house smell like cinnamon and our cat will just go up and smell it. Doesnt claw and chew on them just smells and afterwards she will get all relaxed and starts wanting you to pet her and cuddle with her nonstop. Just wondering if there is anything bad that could be related to this is all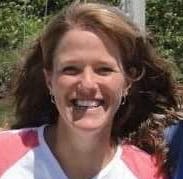 1611
Recommendations
Thank you for contacting us about Petrie. Animals are affected by some scents the same way that humans are. If there are no oils that she is coming into contact with, and she isn't chewing them or eating them, she may just be having a sense of calm from the smell. If she starts vomiting or having diarrhea, or not wanting to eat, or having any respiratory difficulties, she should see her veterinarian.
I have two cats and love them dearly but they have been clawing at my new dining room chairs. I have put double sided sticky tape on the chairs and at first it slowed them down but now they just pull the tape off with their teeth and go to clawing my chairs! Since cats are not supposed to like cinnamon I am wondering if I tap some powder cinnamon onto the tape if this may be enough to deter them? Could the cinnamon be harmful if they get some in their mouth? Hoping this will just avoid the area altogether. Any recommendations to keep them away from the chairs?
Add a comment to petrie's experience
Was this experience helpful?