What are Ear Tumors?
Felines can be affected by basal cell tumors, papilloma and inflammatory polyps, but ceruminous gland adenocarcinoma are the most common form of feline ear tumor. Appearing as black or purple masses, ceruminous gland adenocarcinoma tumors commonly affected felines between the ages of three months to five years of age. Feline affected by ear tumors have display clinical signs of itchiness, foul odor, pain and discharge from the ears, which mimics the symptoms of other common feline ear conditions.
Ear tumors in cats are defined as abnormal cell growths within the structures lining or supporting the ear. An ear tumor could emerge from the outer layer of skin, the oil or earwax glands, bones, connective tissues, muscles or middle layers of the skin within a cat's ear.
Symptoms of Ear Tumors in Cats
The most obvious symptoms of ear tumors in cats is itching and pain of the ears. Polyps or lumps may be visible to the naked eye inside the ear canal, but can vary depending on location. These polyps may lacerate, leading to ear discharge or inner ear bleeding. Clinical signs of ear tumors in cats pet owners may note at home include the following:
Deafness
Ear draining from an internal abscess
Swelling
Ear scratching
Head shaking
Foul odor coming from the ear
Ear discharge
Bloody ears
Pus-filled ears
Waxy buildup inside the ears
If the inner or middle ear is affected by an ear tumor, the feline may display neurological signs such as a head tilt and lose her coordination, or sense of balance.
Causes of Ear Tumors in Cats
The exact cause of ear tumors in cats is unknown, however, these tumors are believed to be the result of long-term ear canal inflammation caused by chronic infection. It is thought that this chronic inflammation may lead to abnormal development and growth of the ear tissues, causing a tumor to form. This theory comes from the fact that episodes of inflammation cause the earwax gland to promote thick secretions in the external ear canal, which may stimulate cancerous cell production.
Felines that have a history of chronic ear infections of yeast, bacteria or mites are at higher risk for developing an ear tumor. These infections lead to increased inflammation, causing an overgrowth of tissues and possible formation of cancerous growths.
Diagnosis of Ear Tumors in Cats
Your veterinarian will likely rely his/her definitive diagnosis upon microscopic tissue examination. Termed histopathology, a microscopic examination of the tissues will provide an accurate diagnosis to the nature of the feline ear tumor. The veterinarian or specialist will need to take a small sample of tissues from the tumor and send the specimens to a specialized diagnostic laboratory. Once at the lab, a veterinary pathologist will determine the nature of the cells, which will indicate whether or not the mass can be fully removed.
Once the laboratory results are received, the veterinarian will want to perform a urinalysis and blood work to obtain an idea of the feline's overall health status. Radiographs are also likely completed to locate the spreading of ear tumor cells and aid the doctor in determining a treatment plan.
Treatment of Ear Tumors in Cats
Your veterinarian will likely refer your feline to a board-certified surgical specialist. A veterinary surgeon is often recommended when handling feline ear tumors, canal tumors, and masses of the middle ear. The most common and effective way of treating ear tumors in cats is surgically removing the growth. However, in cases which the tumor has grown to surrounding tissues and the tumor alone cannot be removed without damaging the ear, extensive surgery is required to ablate the canal. Depending on your feline's specific condition and the medical advancements available to you, laser surgery to remove the mass is also highly effective.
Recovery of Ear Tumors in Cats
After surgery, you will be required to keep the surgical site clean and prevent your cat from interfering with healing time. Scratching or rubbing of the ears can cause the operation site to bleed or become infected, ulcerated, and inflamed, therefore, an Elizabethan collar will likely be sent home with you. Any manipulation of the site can remove sutures, which should be reported to your veterinarian immediately. Talk to your veterinarian if you have any questions about aftercare for your feline following surgery.
In most ear tumor cases, surgical removal of the tumor results in complete cure. A histopathology of the mass will give your veterinarian an idea of how your cat's growth will behave, but the veterinary pathologist will state a prognosis of recurrence.
Ear Tumors Questions and Advice from Veterinary Professionals
Callie
Calico
7 Years
1 found helpful
Has Symptoms
Malignant tumor in inner ear.
Hi. We have a seven year old cat that has recently been diagnosed with a malignant tumor in her ear. CT scans indicate the tumor is in her ear canal and bula area. The vet has shared they do not believe they can surgically remove the entire mass and expressed cocerns of the potentially immenant effects of tampering with the bula area. We love her and want to do what's best for her. Her blood panels and overall health are great, except for this darn tumor. We do not want to put her through the pain of an ear ablation, chemo, etc unless it could prolong her life and give her a goo quality life. If we do nothing except keep her comfortable, we are not sure how long she has. We have treated her with drops for the past seven months thinking it was an ear infection. I wish we would have had the CT scan sooner (beating ourselves up thinking if this were diagnosed sooner perhaps the entire tumor could have been removed). We hear chemo could be an option, but there would be no way to know if it worked without continual scans. We are also concerned about the side affects and pain affiliated with chemo. Any advice or suggestions are appreciated. Thank you!
Is this tumors are contagios
I will be praying for your precious baby, our cat Carlos we believe may have this, symptoms treated for an infection but he is sleeping a lot and losing weight because he's not eating as usually does. Mixed feelings about surgery so I'm not sure either
Add a comment to Callie's experience
Was this experience helpful?
Angel
Tuxedo
11 Months
0 found helpful
I adopted Angel when he was six months old from a wonderful rescue. He is amazing. He has brought me so much joy. He follows me everywhere and gives me kitty kisses. He is everything I ever wanted in a kitty companion. He is so tolerant of the kids, and even plays with them (5 and 7). He hangs out in the forts they make, and chases them around the house.

A week after his adoption, I took him to a vet for a check up. Overall health was great, but the vet did say his ears were a little dirty but nothing to worry about.

A few months later I noticed however, one of his ears was filthy and looked like excess brown ear wax. When I googled this symptom it said he may have ear mites.

I took him back to the vet and was told yes he does have ear mites and they stuck a Q-tip in his ear and blood squirted out right in front of me, I was completely freaked out. I felt so bad, I had no idea he had been suffering. He showed no other symptom (NO scratching, no head shaking..nothing). Anyways, they deep cleaned his ear, prescribed an antibiotic, probiotic, pain medication, and an anti-parisitic ear drop. The cost 250.00.

A few weeks after finishing up the medication his ear got really dirty again, and this time there was visible blood and puss, which he would shake all over the walls of my house. I called the vet and told them that I though I needed more meds, but I could not afford to take him back to the vet due to an unexpected financial situation that occured. But because he was diagnosed with mites, I just though he needed a longer dose. The vet agreeed but decided it was best to try a different ear drop, because I was not able to bring him in for a visit. (Now I wish I had, maybe they would have caught this sooner).

Anyways another month passed, and he wasnt getting any better. I had decided to take him back to the vet, but before I could, he displayed what I though was some kind of seizer. His head was moving all over and his eyes were darting - at first I though he was just following a light or something and was just intent on it. But then it was almost like he couldn't stop. I held his head and his eyes were just darting. It was so scary - I rushed him to the emergecy vet.

They diagnosed him with a polyp. And said he needed a Complete Ear Canal Ablation 2500.00-3000.00. I freaked because I don't have this kind of money. So we left and I cried all the way home. It was 140.00 for this visit.

The next day I called the rescue where I got him and explained everything. She was so nice and advised me to go to her vet and even paid for the visit. The new vet said yes it is a polyp but also a possible tumor. The outlook is not good. But she offered some meds to see if they swelling would go down enough to see better. And give us additional information/options about his condition.

He is losing his balence now and hanging his head to one side. Everything is happening so fast, I feel like I'm just watching him decline.

I'm so sad. I never heard of this condition before, and the outlook looks so grim. No matter what it is so expensive, and very painful for these cats it happens too.

I won't have more information until Monday, his follow up appointment.

But I have a prayer chain going - I'm begging for prayers to shrink his tumor.

He will be one at the end of this month. He is so young, and we havent had much time with him.

I hope that someday this is a cure for this condition that doesnt involve surgery. Or maybe prevents this condition all together. I can't even sleep thinking about this....
I just found this large knot clear on the back side of my cats ear and I tried to look in side to see I saw black .I'm taking her to the vet but this is a huge knot .Makes me sad I did not see it sooner .We live in the country they play outside and come in at night .But after reading g this stuff it may be a tumor.
How is Angel now? We were told about 2 yrs ago that Jersey probably had a tumor but it would be hard to tell without spending a lot to find out. We have just been enjoying her. Last night she started walking funny and has her head tilted to one side. Wondering how much time we may have with her.
How is Angel doing? We were told a couple years ago that Jersey probably had a tumor but it would be hard to test so we have just been enjoying her. Last night she started walking funny with her head going to one side. Wondering how much time we may have.
Prayers are with you and your kitty. I got to older kitty's and they got ear mites on an off since they were kittens. The vets kept giving meds thinking I was made of money. I live In the country and they are always outside when it's nice out but as they got older they started getting these black an purple lumps forming in their ears. The vets now want me to spend hundreds of dollars to do these tests that i don't have but he knows what it it is. Now my on older kitty can't hear and the other just lays around. They are 16 and 15 years old and I am not doing surgery, I am just going to keep them happy and comfortable as long as I can. I just pray that your kitty makes it through to make it
Add a comment to Angel's experience
Was this experience helpful?
Phoebe
American Short Hair
18 Years
0 found helpful
My 18 year old cat was treated for an ear infection 1 month ago but the vet thought it might be an inner ear polyp because her pupils were unevenly dilating and she said it was rare for cats to get ear infections. She also didn't think my cat could handle the surgery and I didn't want to pay for a CT scan. She suggested we try doing maintenance and watch her closely.

The infection came back pretty quickly after the first round of drops. I then got new drops with antibiotics as well as oral medication for inflammation. After 10 days of this her ear seemed better but she started having some respiratory issues, as if she was congested or there was some blockage in her nose or throat. She then got an infection in the other ear. I brought her back to the vet and she prescribed an antibiotic that has to be taken with food. But a day later my cat stopped wanting to eat and threw up when I gave her the antibiotics. I'm not getting much guidance from the vet. My cat seems hungry but wont eat much and I'm trying everything, including baby food, bone broth, recovery cat food, etc.. She's still drinking water. Not sure where to turn. She's still on the Prednisolone and ear drops. Not sure how long she will last or how much she's suffering.
So sorry to hear what you are going through!!about 2 1/2 months ago I brought My 181/2 yr old cat to vet. Said she had an ear infection.. my vet couldn't get the wax build up. 1000$ later Told me wasn't sure if tumor. That would cost $500 for test.. then if it was a tumor would operate.. I opted out because she was old n probably wouldn't make it through surgery.. she to wanted to eat but couldn't. But constantly drank her water. She was happy n content. I work up on a Saturday morning to her having seizures she told me what to do .. my baby passed a month ago :(( good luck n praying for your baby to be ok
Add a comment to Phoebe's experience
Was this experience helpful?
Charlie
Long haired
3 Months
0 found helpful
We found Charlie when he was about 3 weeks old . He was left to freeze to death. At 4 weeks we took him to the vet and had a routine check done. They said he was healthy but noticed brown stuff coming from his ear. They cleaned him up and checked him out and advised he had a tumor in his ear. They gave me ear drops and told me not to worry about it . Now at 3 months I can see the tumor and there is some times bleeding. His ear stinks and I'm not sure what to do . I called the vet and she told me it was out of her hands and to see a specialist . Well I am 20 years old and a firefighter who doesn't make much money so I am not sure we can afford a specialist. Not sure what to do . It doesn't seem to bother him at all . He doesn't mess with it or scratch it .
Add a comment to Charlie's experience
Was this experience helpful?
Windsor
long hair
12 Years
0 found helpful
Medication Used
Clavamox antibiotic- oral
I think my cat has stopped eating and is staying more to himself. I will be taking him be be weighed in case he has lost weight. His eye has turn completely toward the ear and now has mucus coming out of it. He won't let me try to clean his eye and jumps up on my lap for about 2 seconds then back to being closed off by himself. It's breaking my heart and I think he is dying before my eyes
Add a comment to Windsor's experience
Was this experience helpful?
Snowflake
white
17 Years
1 found helpful
Has Symptoms
bleeding ear shaking of the head
My cat has an ear tumor. My Vet removed some of it but it grew back in about a month. She is 17 years old. Her Kidney Numbers are up slightly but she is now eating KD canned food and while they are not normal they are not real high. I don't know what to do. I don't want her to suffer she eats, drinks plays but her ear was bleeding some last night. What are my options at her age?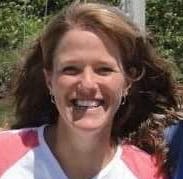 1611
Recommendations
Thank you for your email. With her age and kidney disease, and the fact that the tumor grew back so quickly, I'm not sure that your veterinarian will want to do the surgery again for her. It would be best to talk with your veterinarian, and see if there is a topical cream that might help keep the mass from getting infected or ulcerated. They can discuss any other options available with you at that time. I hope that Snowflake is okay.
This sounds exactly like what's happening with my precious Deja who will be 19 in two weeks. She doesn't seem to be agonizing over it as much as I am but it is clearly uncomfortable for her. We've been to the vet twice and tried treating with drops and regular ear cleanings. Im convinced there is something deeper in her ear canal such as with Snowflake. Operating on a 19 year old cat seems a little unnecessary at this point. Any updates in the original post?
Add a comment to Snowflake's experience
Was this experience helpful?
Josie
Tiger
6 Years
0 found helpful
My 7 year old cat smelled badly for months, and I finally realized it was coming from her ear. Vet took out lots of gunk from her ear. He gave a shot of antibiotics and had me give ear drops for 10 days. Today was a follow up appointment. The smell is 90% better. He took out a solid piece of gunk from the bottom of her ear (I guess due to the drops, it had loosened up). He sees what looks like some kind of growth (polyp??), but it's too far down to see. He said the ear is all red and inflamed deep down. The cat has had zero issues, she seems perfectly fine. He suggested coming back in 2 months again. Since he took out more gunk, could she possibly get better over time? Could that have been what caused the inflammation? I can't afford surgery, but I love my cat. Thank you.
Add a comment to Josie's experience
Was this experience helpful?
Clementine
Orange tabby
16 Years
0 found helpful
Our 16-year-old cat, Clementine, was found to have a mass in her ear when we took her to the vet because she was scratching at her ear until it bled. The vet suggested removing the ear entirely, as the mass is already partially covering her ear canal and is not removable without damaging the ear. Her blood work is good, but given her age and her anxiety at the vet, we hesitate to do that. She's absolutely terrified of being at the vet's office - she growls, moans, and loses bowel control, even with doses of gabupentamin(sp?) the night before and two hours before her appointment.

So, we've been giving her antibiotics daily for over a month now (drop form), but she still scratches at the ear until it bleeds and, when she does, it stinks like infection. We now have an Elizabethan collar on her to keep from scratching, but after a week of that, the smell isn't getting better. We're a little worried that she may have fluid that has drained from the mass down into her ear canal and it can't get out, because we can hear sloshing when she shakes her head.

We've called our vet a few times, but her opinion is that the only thing we can do is what we are doing already, or do the surgery. She's miserable in the collar. It's impeding her ability to get entirely into the litter box, so she's urinating all around it and then can't clean her paws when she steps in it. Without the collar, she scratches until she bleeds, then sprays it all over the house, which makes us not only worried for her, but our other two cats and our 5-year-old daughter. We're even more worried that she could suffer a major infection if we can't get the fluid out of her ear.

Do you have any suggestions for other things we can do to get her symptoms under control and give her a good life for the few years she likely has left? We're getting a little desperate.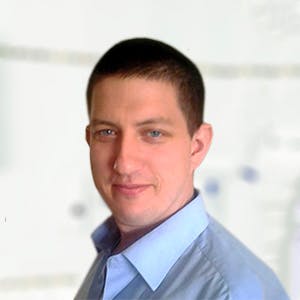 3320
Recommendations
Sixteen is old for surgery, however if the blood work is good and your Veterinarian determined that she is a candidate for surgery, I would go with the surgery option; I understand your concerns, but there are no other choices apart from continuing with the 'nursing care', surgery or euthanasia. Regards Dr Callum Turner DVM
Add a comment to Clementine's experience
Was this experience helpful?
Fat Cat
Siamese
9 Years
1 found helpful
My cat is 9 Year's old. I have always been told he has excessive ear wax since he was a kitten. He has had yeast infections but never a bacterial infection until now. I have taken him to the Vet three times. The first time she put him on an oral antibiotic for 5 days which significantly cleared up the infection but it wasn't gone. She then put him on ear drops for 2 weeks which didn't work. He still had the infection. At that point, she told me he needed an ear ablation. My cat always has this black gunk in his ears. Chunks of it. I wipe his ears out and you can clearly see the ear wax leaking out of his ears on the tissue. I've done this for years. He's an indoor cat only. I asked for other options. She said we could do skull X-rays and a deep cleaning of his ears so she could look in his ear canals. After this procedure, she said his canals were so inflamed she could barely see in them and he had 2 masses in his right ear. She did not elaborate on the masses. From what I've told you, could you make a recommendation, please? And if she saw the masses what could they be?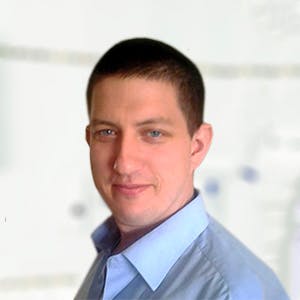 3320
Recommendations
Unfortunately the information provided is too vague for me to make a recommendation like ear canal ablation or another invasive procedure (not to mention the cost); in cases of severe ear infections and high production of ear wax, ablation or lateral resection may be considered but would be on a case by case basis. The masses found during examination may be tumours, inflammation or benign growths; without a biopsy we cannot know for sure. I would recommend to thoroughly clean the ears daily from now on and to see if a fine needle aspirate can be done on one of the ear masses to see if it is something to be concerned with or not. Regards Dr Callum Turner DVM
I urge you to take your cat to a dermatologist. My cat has had the same problem. My general vet was not able to clear it on his own. As soon as I went to the dermatologist we had an answer as to exactly what was wrong with our kitty's ears. Unfortunately, the infection caused a growth which then resulted in a head tilt and obvious signs of neurological problems. We don't have the money for the scan and were told even if they were to do surgery, the problem could still not be fixable. We are know enjoying our last times with our 9 year old cat Mama Kitty. Sending so much love and support to you and your cat. Please see a specialist to hopefully avoid the pain and guilt we are now holding around.
Add a comment to Fat Cat's experience
Was this experience helpful?
Leroy
Not sure
10 Years
0 found helpful
I took my kitty to get some lumps on his side removed. He had one in his ear that they left so I'm assuming it isn't a threat to him. I'm unsure and just want some reassurance. Should I take him to a different vet to get it removed ? He doesn't seem to be scratching it or bothered by it.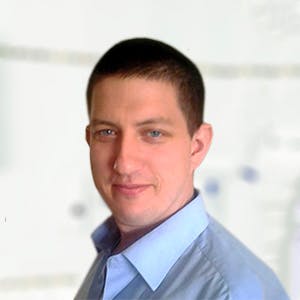 3320
Recommendations
It really depends on the type of lumps that were removed, if your Veterinarian left a lump behind you should ask them their rationale for leaving the lump and whether they sent any of the lumps for histopathology (if appropriate). You should speak with your Veterinarian to ask about the remaining lump (there may be a good reason) and to see if there was any histopathology done (if was a tumour etc…). Regards Dr Callum Turner DVM
Add a comment to Leroy's experience
Was this experience helpful?
Trixy
Chinese li hua
7 Years
0 found helpful
My cats name is Trixy I got her when she was 6 and now she's seven she was living with these really old people that left her in a basement and only fed her never let her out or anything and every since I've had her shes dug at her ears and I've never really looked at them until a few months ago I fount that she had dirt and built up wax in her ears and she has a not in her ear and I looked it up and fount out it was a tumor in her ear it's never been proven by a vet but she used to have a huge nott on her head that looked like what skin cancer looks like on a human but it fell off I don't have the extra money to pay a veterinarian for their professional opinion but when I fount out it was a tumor it said that it could be caused or cause by spreading of cancer.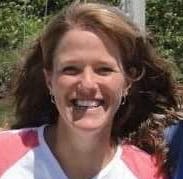 1611
Recommendations
I'm not sure what question you are asking about Trixy, but if she has a tumor in her ear, it may need to be removed whether it is cancerous or not, as masses that block the ear canal can cause chronic infection and irritation. Many clinics do offer free or discounted first exams that may allow you to have her seen and find out more what might be going on with that ear.
Add a comment to Trixy's experience
Was this experience helpful?
Jazz
tabby
15 Years
0 found helpful
Hi. My female cat is 15 years and I noticed a blue cyst in her ear yesterday. Today her nose is all swollen and crooked looking. Could the two be related. Thanks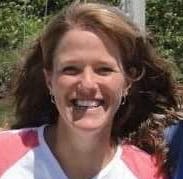 1611
Recommendations
It seems unlikely that the two things are related, but without seeing her, I can't be sure. The issue with her nose should probably be examined sooner vs. later, and a veterinarian can look at the cyst in her ear at the same time.
Add a comment to Jazz's experience
Was this experience helpful?
Nermal
tabby
11 Years
-1 found helpful
Has Symptoms
itching, pain, tenderness of ear
My cat had been itching at his head consistently for a while, and had developed some very dry patches, I was treating those and realized his ear was full of gunk. Me and my mom cleaned it out and he was NOT happy, and seemed to be in a lot of pain. I took him to the vet and she said she couldn't get a very good look due to his ear being so inflamed and him being so unruly about it. He is about 11 and is an indoor/outdoor cat, since I moved 3 months ago he is mostly indoor with very little outdoor exposure. The vet told me he most likely has a tumor, but she couldn't see clearly enough. I've had him on pills and eardrops for a week and he goes back in tomorrow. Is surgery a good option for older cats if he does have a tumor? His temperment hasn't changed at all over his entire life, would he be acting differently if it was a tumor?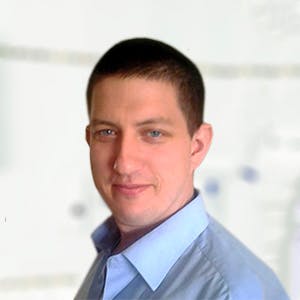 3320
Recommendations
At eleven years old, Nermel isn't too old for surgery, however considerations must be taken into account before any anaesthesia like pre-anaesthetic blood tests and a thorough examination to determine whether he is a suitable candidate for surgery. Whether or not there is a tumour and if it is manageable with surgery is another question; wait to see your Veterinarian and see what their thoughts are. Regards Dr Callum Turner DVM
Add a comment to Nermal's experience
Was this experience helpful?
Eddie
tabby
10 Years
0 found helpful
My cat has an ear tumor. The vet said it's so deep that he thinks he won't be able to get it all and that it'll grow back. He suggested antibiotics and cleaning the ear which we have. The cat won't leave his ear alone. Can a cat tolerate long term use of an elizabethian collar as the vet can't promise good results and I don't want to torture my cat with an unnecessary surgery. Thanks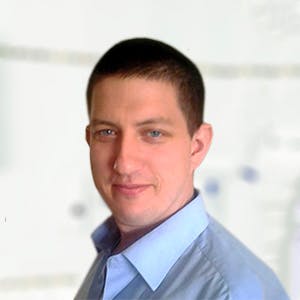 3320
Recommendations
If there is concern that not all of the tumour would be removed, total ear canal ablation may be considered but would need to be determined by your Veterinarian since I cannot determine the exact location of the tumour; it may also be worth visiting a Surgical Specialist to get their view on surgical options. Regards Dr Callum Turner DVM https://wagwalking.com/cat/treatment/total-ear-canal-ablation
Add a comment to Eddie's experience
Was this experience helpful?
Harley
Tiger
18 Years
0 found helpful
cat with ear polyp has for about 10 years. he is 18 years old and has just had surgery on the ear . the veterinarian did not specify what kind of polyp it is. at his age I worry about another surgery. is there anything else that I can do besides surgery.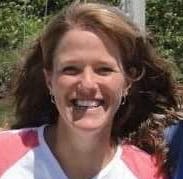 1611
Recommendations
If the polyp was removed, you may not need to worry about another surgery. It would be best to call your veterinarian, as they did the surgery and know the location and type of the polyp. Generally, polyps do tend to recur but it can take variable times, and the only treatment for them tends to be surgical removal. I hope that all goes well for Harley.
Add a comment to Harley's experience
Was this experience helpful?
Millie
British Shorthair
7 Years
0 found helpful
Has Symptoms
Lumps in ear, black earwax
I think my cat may have this problem but it's hard to tell due to a build up of earwax. I was advised to clean her ears on a daily basis, which I have but struggle to do due to the nature of my cat. How can I be 100% sure before taking to a vets?? I can see small black/purple lumps in her ear. No pain or discomfort is shown only when I clean the ear gently. The wax build up is very black in colour and has a slight odour to it. This problem only seems to have appeared in the one ear. Please can someone advise as soon as possible so I can get this issue sorted immediately.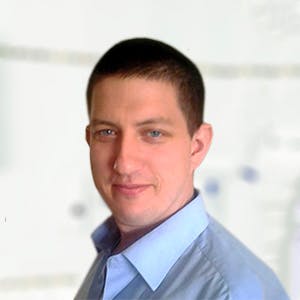 3320
Recommendations
Lumps inside the ear may be due to inflammation from infections, other sources of irritation or tumours; without examining the ears myself I cannot say for sure. You should continue to clean the ears thoroughly as you are doing and visit your Veterinarian to have the ears examined thoroughly by them. Regards Dr Callum Turner DVM
Add a comment to Millie's experience
Was this experience helpful?
Sandy
Himalayan
12 Years
0 found helpful
Hi. My male cat is 12 years old. Last December he was diagnosed with an ear tumor. He was initially given an antibiotics for 1 wk and immunol. The Vet said he will tey this in case the tumor will heal. Then he asked to continue for another week. Last month, he checked my cat again and he said that there was a minimal
improvement only. He advised for a surgery already. Im worried. What are the risks of operations to my cat to remove the tumor? Whats the success rate? How long is the recovery? Whats life expectancy after operation? Thank you in advance. i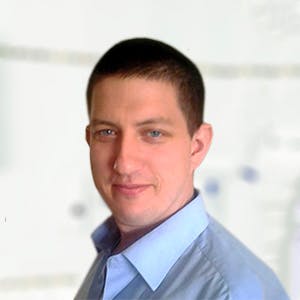 3320
Recommendations
Sandy is twelve years old which is old, but not too old; risks of surgery should be minimised with good management and checking blood work prior to anaesthesia. As for life expectancy, success of surgery etc… these are questions I cannot answer as there are different types of tumours, some benign and some malignant, will your Veterinarian be able to remove a good margin? Are you planning chemotherapy or radiotherapy based on results of histopathology? It would be best to remove the tumour and then send the excised mass for histopathology and after your Veterinarian will be able to give you some guidance. Regards Dr Callum Turner DVM
Add a comment to Sandy's experience
Was this experience helpful?
Muffy
DOMESTIC
18 Years
0 found helpful
My 18 year old cat has had ear polyps for quite some time now about 1-2 years the veterinarian said she would need surgery however because she is a older cat she can't be sure that the cat would wake up from the anesthesia so how can I make my cat more comfortable and whAt can I do to clean the ear.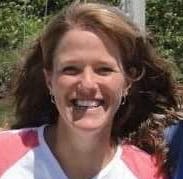 1611
Recommendations
Thank you for your email. I'm sorry that Muffy is having these problems. If she is not stable to go under anesthesia to have the polyps removed, you will need to prevent infections, as the polyps will close off the ear canal and can cause infection and wax buildup. Your veterinarian will have suitable topical cleaners and ointments to control infection. Since you have seen your veterinarian recently, it would be best to call them, ask what products they can get for you to prevent problems, and ask how often they should be used. I hope that all goes well with her.
Add a comment to Muffy's experience
Was this experience helpful?
Polly
British shorthaired
6 Years
1 found helpful
Has Symptoms
Shaking of head on occasion
My 6 year old rescue cat has been diagnosed with malignant ceruminious cell tumours of the ears. This was diagnosed by just using an instrument in the ears. She already has major surgery last year for abdominal hernia and I do not think it is appropriate to put her through anything else. The vet is going to monitor her . She is fine in herself eating and drinking and playing. Is it that these tumours will just grow and stop her hearing.?? I understand that these do not appear anywhere else. What sort of time span are we looking at a, do they grow fast?

Thank you.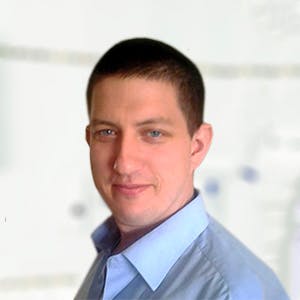 3320
Recommendations
These specific types of tumours occur only the in ears as ceruminous glands are responsible for ear wax production; the tumours do spread quickly and are invasive locally. Surgery is the treatment of choice and is normally followed up by radiation therapy in some cases; I have little statistical information on life expectancy without surgery, but survivability was 75% after one year in cats which had surgical excision of the tumour. Regards Dr Callum Turner DVM http://veterinarycalendar.dvm360.com/feline-head-and-neck-tumors-proceedings?id=&sk=&date=&pageID=4
Add a comment to Polly's experience
Was this experience helpful?
Ernie
Mutt ( indoor)
9 Years
0 found helpful
Why has my vet not mentioned surgery for my cats ear tumors? Wish I had insurance but hey they are family take one in you can't treat it as disposable.ive driven to Wi.where I had my ferrets 1st adrenal surgery. What I mean is relocated s of Houston from Wi. My vet there ( yes he's older, if still around). His house was attached to his office in Janesville WI.he even checked on animals himself at night. Drove my 12 yr old ferret back to him did adrenal surgery. If course I've been a trauma/ L&D nurse RN 27 yrs.Hiweverbwith prelabs he was in mild CHF so bill was a lil higher than normal+ lasix etc... That one lived 3 more years.My Wi. Vet wanted me to send his body to him after passing.Why except obvious I'm sure and even tho his age etc..could have benefited other ferts.i couldn't.Let Marshall farms quit spaying and neutering too soon 1st! Sorry about soap box.My new vet knows of my passion but hasn't mentioned surgery?! Don't say ask. I feel your concerned enough to take to a vet you should be given options.Thank You, Robin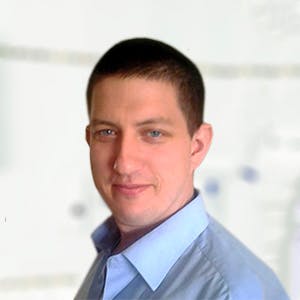 3320
Recommendations
Each case is individual and possibly your new Veterinarian doesn't see the benefits of performing surgery but this should be ideally explained to your if this is the case; I cannot speak for other Veterinarians and their actions but it is important that we inform owners of options and why some options are not suitable to prevent your concern that you have now. I would suggest getting a second hands on opinion to see what their thoughts are. Regards Dr Callum Turner DVM
Add a comment to Ernie's experience
Was this experience helpful?
Kita
Manx
9 yrs
0 found helpful
Medication Used
20 days of clavamix, 20 days of baytryl
My nine-year-old manx has been being treated for an ear infection for 45 days. I am beginning to suspect a polyp or a tumor as though she seems better in that she doesn't have the loss of balance anymore she still has a head tilt to the side of infected ear.Is hiding and sleeping a lot . She is still eating and drinking although I am coaxing with some special Foods. She has been on two rounds of Clavamox. At this point the vet said he could see the eardrum and thought the infection had pretty much cleared up and so put her on ear drops after 4 days of ear drops her ear started bleeding. I took her back and they put her o 20 days of Baytril. I noticed what I thought was a lump under the front of her ear and pointed it out to the vet at last visit.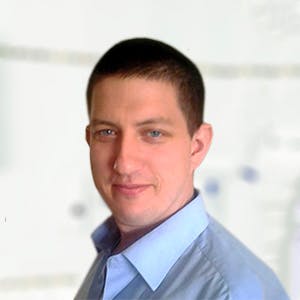 3320
Recommendations
Without being able to perform an examination it is difficult to say what is going on; a tumour, infection, trauma, liver disease and poisoning may all cause head tilt so it is important to determine that the underlying cause of the head tilt is the infection (there may still be some infection present in the inner ear). If you are noticing a lump near the ear, it would be best to have that checked out as well to be on the safe side. Regards Dr Callum Turner DVM
Add a comment to Kita's experience
Was this experience helpful?