What is Elbow Luxation?
An elbow luxation, like any dislocation of a joint, is a very painful injury that will cause a cat to be unable to use the injured limb. These dislocations often occur as the result of a traumatic experience such as being hit by a car, being attacked by a larger animal, or falling from an extreme height. An animal that is limping, holding its leg up when it walks, and/or has a swollen or misshapen elbow must be taken to the veterinarian immediately to prevent further injury and extreme pain.
Three bones—the humerus, the radius, and the ulna—meet to form the elbow of a cat. At the elbow, these three bones are connected by ligaments, which are called collateral ligaments. When a traumatic injury occurs to the elbow of a cat, tearing the collateral ligaments, these three bones cannot be held together and will become dislocated from one another. Medically speaking, this dislocation is referred to as an elbow luxation.
Symptoms of Elbow Luxation in Cats
Cats are usually very nimble and athletic animals. Therefore, it is often quite noticeable when a cat has a significant leg injury. If you observe any of the following symptoms, it is extremely important that you have the cat examined by a veterinarian immediately, as your cat is likely in a great deal of pain and may have either elbow luxation or a broken bone. The following symptoms are common signs of elbow luxation in cats:
Limping
Inability to walk, run, or jump
Holding leg so paw does not touch the ground
Swollen elbow
Misshapen elbow
Licking the elbow
Loss of appetite
Hiding
Other signs of a traumatic injury such as cuts, blood, and swelling
Causes of Elbow Luxation in Cats
Although there are some very rare conditions that can cause some cats to have a disposition toward joint dislocation, the vast majority of elbow dislocations in cats occur because of one of the following three traumatic experiences:
Being hit by a car
Being attacked by a larger animal, usually a dog
Falling from an extreme height
Diagnosis of Elbow Luxation in Cats
The difficulty of diagnosing a dislocated elbow in a cat is often determined by the behavior of the cat and the extent of other injuries. If the animal is displaying the symptoms listed above, your veterinarian will likely employ the following techniques to determine if the cat is suffering from a dislocated elbow, which is a very painful injury:
Palpation
The vet will likely use her or his hands to examine the joint. This type of examination is often called palpation. Palpation can enable the vet to feel if the joint is out of position, if the joint can be moved as normal, and if there is pain in the joint.
X-Rays
X-rays are, perhaps, the most valuable diagnostic tool as they will enable the vet to see for certain if an elbow luxation has occurred if the pain and limping is being caused by something else, such as a bone fracture or severe arthritis.
Treatment of Elbow Luxation in Cats
If the veterinarian determines that your cat has a dislocated elbow, he or she will likely begin treatment immediately in one of the following ways:
In many cases, a dislocated elbow, especially when it is treated soon after the injury, can be manipulated back into place by a veterinarian while the cat is under general anesthesia.
More severe cases and cases that have been allowed to go untreated, which most often results in further damage to the joint, may require an invasive surgical correction of the dislocated joint.
Chronic elbow luxation in cats may require arthrodesis, which is a surgical fusing of the joint.
In rare and severe cases that cannot be treated in another way, the limb may be amputated.
Recovery of Elbow Luxation in Cats
If the vet was able to repair the dislocated elbow without surgery, the cat will likely be sent home with the leg in a splint, which will cause the leg to stay straight while it heals. It will likely take around two weeks for the joint to heal. During that time you will need to make sure the splint stays in position and that it is not causing discomfort or pain by rubbing against the cat's skin. If the injury required surgery, you will need to care for the wound and administer any medicine, such as antibiotics, that have been prescribed by the veterinarian. Whether the injury required surgery or not, in order to prevent a repeat injury of the joint the cat must be kept inside during this healing period and away from other pets and small children. Your vet will likely expect to examine the cat one or more times in the weeks following the original treatment. The long-term prognosis for a cat with elbow luxation is usually quite good, although the joint may develop arthritis over time.
Elbow Luxation Questions and Advice from Veterinary Professionals
Bandit
Cat
3 Years
0 found helpful
Has Symptoms
Limping paw turned out swollen leg
We have an outside cat that like to roam a lot. Off and on I have noticed him favor his left leg. But then it will get better and he walks fine. Tonight he is favoring the left leg again but this time I noticed his front left paw is kind of pointing outward (kind of like when a human breaks their hip) and the part where he bends his leg is swollen. He was pawing a blanket with both paws tonight and when I try to feel his legs he doesn't act like he is in extreme pain. What could this be?
Add a comment to Bandit's experience
Was this experience helpful?
Lloyd
DOMESTIC
10 Years
0 found helpful
Has Symptoms
Left radial head luxation
My cat suffered a Left radial head luxation (how, we don't know) he has surgery to correct it almost 2 weeks ago and has been in Metacam and wearing a cone on his head upnuntil yesterday when he had his stitches removed. He is on cage rest and has only been allowed out for literally a few mins to walk a few paces and be brushed etc. So far he has been good, walking well on the leg and seemed to be getting better. Today however, when we got him out for a few mins of walking he started limping again exactly as he he before the operation, holding the effected leg up when he sits and not using it when he walks. He has a screw through the joint to hold it in place which is due to be removed in 4 weeks. Is it at all possible that this is just part of recovery and he is having a bad day maybe feeling it a bit more as no longer on Metacam? Or is it more likely that the operation hasn't worked and the joint is still diclocated? Very worried and can't call the specialist hospital until tomorrow :(
Add a comment to Lloyd's experience
Was this experience helpful?
Cupcake
house cat
5 Months
0 found helpful
My Cat Is Still A Baby And She Has Tooken A High Fall That Injury Her Front Right Leg. I Took Her To The Vet For X-rays And They Have Told Me That Her Elbow Is Broken That She Should Get It Amputated. I Feel Like As A Baby Still There Can Be Other Choices Besides Amputation. Should I Let It Heal On It's Own ?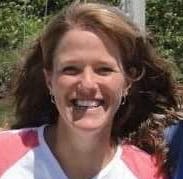 1611
Recommendations
Elbow fractures don't tend to heal well on their own, unfortunately, and she would probably be in constant pain. Cats do quite will with amputations, they just need to live inside. Since I cannot see her, it would be best to trust your veterinarian, and ask more questions if you aren't sure. If you need to get a second opinion to see if there are any other options, there isn't anything wrong with that.
Add a comment to Cupcake's experience
Was this experience helpful?
baby
domestic house
10 Years
0 found helpful
hi my cat always walked kinda oddly but this last week he has been not walking this oddly way i'm unsure if my cat has Ulna or radius dislocation, and if he does can he recover after a week of it being unnoticed , can this cause his pads to bleed?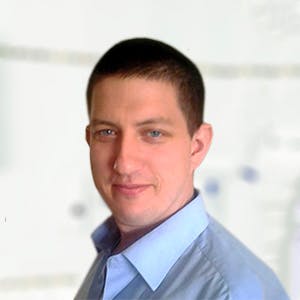 3320
Recommendations
Without examining Baby, it is impossible for me to determine whether or not there is a serious injury; you should keep an eye on him and bathe any sores on the paws. You should also visit your Veterinarian for an examination to determine the severity of the injury and whether any further treatment is needed. Regards Dr Callum Turner DVM
Add a comment to baby's experience
Was this experience helpful?
Toby
house cat
10 Months
0 found helpful
had xrays done today of my 10 month old cat. He has a small chip in his front leg from his elbow. He is limbing but still runs, and jumps but is favoring that leg. Surgery I have been told is $3 to $4 thousand dollars to remove the chip. If I do nothing what will happen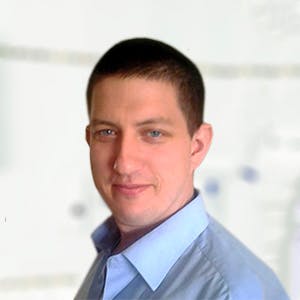 3320
Recommendations
It really depends on where exactly this chip is on the elbow; is it an ununited anconeal process, bone flap on an articular surface or something else? Generally in these cases, the 'chip' will cause chronic pain and bring early onset arthritis; without without knowing the specifics I cannot say for certain. You should speak with your Veterinarian for clarification; but you should have the surgery done. Regards Dr Callum Turner DVM
Add a comment to Toby's experience
Was this experience helpful?
Milky
Siamese mix
7 Months
0 found helpful
Has Symptoms
ball like swelling on inside elbow
Good day

My cat walked into our house carrying her back leg. She was meowing more for attention, but not a painful meow. She puts her foot down, but does not use it. She also sits down like normal, although the sore leg does protrude slightly further out when looking at her from the back. She still jumps on our bed and onto higher surfaces, but 2 days later, I have noticed the elbow on her back leg has a slight swollen lump on the inside of the elbow. No other swellings anywhere. I pick her up under her tummy and she does not meow in pain or anything, also, both her back legs when I carry her under her tummy, hang down at equal lengths. She is a 7 month old. this is the third day now, she is still now using her leg, and the swelling has not got any worse?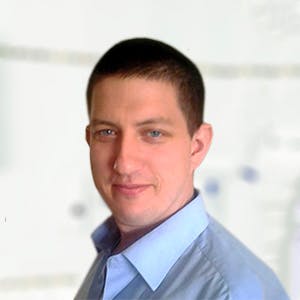 3320
Recommendations
Without examining Milky I cannot say whether or not the leg is sprained, dislocated, fractured or other; you should however discourage movement and stop running, jumping etc… If the lump gets bigger or there is no improvement you should visit your Veterinarian for an examination since in three days we would normally expect some change. Regards Dr Callum Turner DVM
Add a comment to Milky's experience
Was this experience helpful?
Cow
American Shorthair
12 Years
-1 found helpful
Hello. I recently adopted a 12 yo cat from a local shelter. She's a fine cat, blood work looks great, etc. As she began to relax I noticed a limp LF, and x-ray images indicated luxated radius, probably an old injury, with significant arthritis in the joint. Other than the limp, the cat does not appear to be in pain, can jump up on tables effortlessly, and uses the effected limb as much as the other to bat at a dangly toy. In your experience, after years of living with a luxated radius, can this be a condition that no longer causes the animal much distress? (I would appreciate your opinion as, once in a surgeon's office, surgery is almost always the recommended option - 'If you are a hammer, everything looks like a nail' ;-) But I'm not sure if surgery would be wise, given her age, the chronicity of the injury, the extensive arthritis in joint, and the apparent lack of distress. But if my elbow imaging looked like hers does, I would be in great distress. Your thoughts?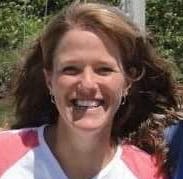 1611
Recommendations
Thank you for your question. I'm glad that you were able to rescue this cat and identify what has probably been a long standing, painful injury. Without examining her, and seeing her x-rays, I can't diagnose or prescribe anything. I can say, however, that cats, thankfully, are very light creatures, and can tolerate chronic injuries that a heavier animal would not be able to. She may be able to be very comfortable with joint supplements and pain management. I do think that it would be a good idea to have a consultation with a surgeon, and discuss possible outcomes, quality of life, and options with/without surgery, so that you have all the information possible to make the best decision. If the surgeon genuinely thinks that they can make her more comfortable with surgery, you may want to consider that - they will be honest about the possible outcomes of such a chronic injury, though. If the best alternative is to keep her comfortable, there are many effective pain medications and joint supplements available, and your veterinarian can help you choose the best options for her. I hope that she does well!
Add a comment to Cow's experience
Was this experience helpful?
Ross
tabby
8
0 found helpful
My cat had shoulder surgery a few years ago and has limped ever since. Over the last few months she has started to not put any weight on it. I noticed her elbow is very swollen and her muscle seems wasted. I took her to the vet who said she needs an xray. I'm so worried about the potential findings. And just wanted some advice please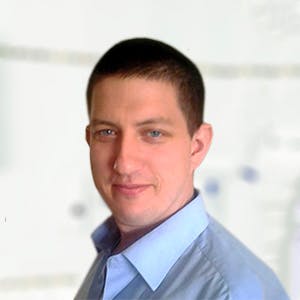 3320
Recommendations
An x-ray would show the extent of any injury, once the x-ray is done it would show whether there is any luxation, fracture, avulsion or other injury. Without examining Ross, I cannot give much information but an x-ray would be the next logical step in determining a cause. Regards Dr Callum Turner DVM
Add a comment to Ross's experience
Was this experience helpful?
Chanel
Mutt
1 Year
0 found helpful
We noticed our cat sleep in a spot which she usually doesn't for several hours without movement. She got agitated when we would mess with her from arm to paw, we letter lightly messed with her to see where her pain was coming from as she would hiss and move away, and it seemed to be from her elbow. She also had dried blood in one of her nostrils.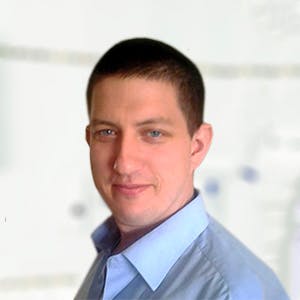 3320
Recommendations
If Chanel has pain in an elbow and dried blood around one nostril it is possible that she was involved in an accident like a fall or hit by a car, it is important to visit your Veterinarian as trauma can cause many complications which may be life threatening. I cannot recommend any at home treatment apart from to let her rest her elbow. Regards Dr Callum Turner DVM
Add a comment to Chanel's experience
Was this experience helpful?