What is Inflammatory Bowel Disease?
Cats with this disease exhibit a chronic infiltration of inflamed cells in the intestine. This infiltration invades the walls of the gastrointestinal tract, causing them to thicken and disrupting the intestine's normal functioning. When inflammation continues over a long period of time, normal tissue is sometimes placed by a very fibrous scar tissue.
In addition, chronic indigestion has long-term effects on your cat's immune system, the bulk of which is located in the GI tract. If inflammatory bowel disease continues, your cat's ability to absorb necessary nutrients from his food will be compromised. IBD can also lead to lymphoma of the intestinal tract.
There are many suspected causes of inflammatory bowel disease, including genetic factors, food allergies, and sensitivity to bacteria. While there is presently no specific cure for IBD, there are several treatment protocols that can be used very effectively in giving your cat a long and happy life.
Inflammatory bowel disease (IBD) is a common gastrointestinal condition in cats and humans alike for which no single cause has been found. It affects many cats, however Siamese cats and cats of middle age and old age are particularly susceptible to this condition.
Symptoms of Inflammatory Bowel Disease in Cats
While there are common symptoms that your cat might exhibit when they have developed inflammatory bowel disease, signs might not be apparent at first. Cats often hide their symptoms and then exhibit sudden weight loss because of a significant buildup of scar tissue in the intestinal tract. Another important thing to note is that symptoms of IBD are typically cyclical in cats. They might exhibit vomiting and diarrhea for a few days, then be symptom-free for a few weeks, and then have a recurrence. Some of the more common symptoms are:
Diarrhea
Vomiting
Weight loss
More frequent defecation
Blood in the stool
Fever
Cat stops using litter box
Lethargy
Appetite fluctuation from ravenous to no appetite
Ravenous eating without weight gain
Constipation
Thickened intestines
Causes of Inflammatory Bowel Disease in Cats
A single cause of inflammatory bowel disease is "idiopathic" or unknown. However, there is a variety of possible causes including:
Extreme sensitivity to bacteria
Food allergies
Genetic factors
Abnormalities in the immune system
A response to elevated stress
Intestinal parasites
Chronic infection
Diagnosis of Inflammatory Bowel Disease in Cats
Making a diagnosis of IBD requires an extensive examination and combination of tests because the symptoms of IBD are common to many feline conditions. Your vet will likely recommend a full blood panel, a urinalysis, and a fecal examination. In addition, an ultrasound or an x-ray can help point out whether the intestinal walls have significantly thickened.
The most definitive diagnostic tool for IBD is biopsy. Either an endoscopic biopsy (a non-invasive camera sent into the cat's intestinal tract) or a full thickness biopsy, under anesthesia, can be performed. Tissue samples are collected which show the types of inflammatory cells present in the intestinal wall.
Treatment of Inflammatory Bowel Disease in Cats
There are several treatment options for IBD depending on the symptoms exhibited by your cat. Often several milder treatment protocols are chosen before moving to a more aggressive treatment. The most common protocols involve a combination of dietary change plus use of medication.
Since food allergies are a common cause of IBD, your cat might be placed on a hypoallergenic diet such as a novel protein diet or a grain-free diet. This first type of diet will include a protein source that your cat has not eaten before such as venison or duck. Many cats with IBD respond well to a grain-free diet.
Many vets also prescribe a high-quality pet probiotic to help the cat heal the gut and build up a healthy colony of gut bacteria (the intestine's first line of defense against foreign invaders, parasites, and toxins). Other therapies include B vitamin supplements and fatty acid supplements, both shown to reduce inflammation of the bowel.
Various immunosuppressants are often prescribed because they reduce the number of inflammatory cells. For most cats, especially extreme cases, steroids are highly effective in suppressing the immune system and reducing the symptoms. Medication may be administered orally, or if your cat has severe vomiting, by injection. Antibiotics are often prescribed to fight bacteria which are potential causes of the IBD.
Recovery of Inflammatory Bowel Disease in Cats
Inflammatory bowel disease can be effectively treated and controlled so that your cat can continue a healthy life. Proper management of medication and diet, close monitoring of symptoms, and regular check ups at the vet are essential for a good outcome. Supplements to counteract nutritional deficiencies and rehydrating fluid therapy can greatly help resolve symptoms. The symptoms will wax and wane, but in partnership with your veterinarian, relapses can be assessed and adjustments in the treatment protocol.
Inflammatory Bowel Disease Questions and Advice from Veterinary Professionals
Kennedy
Rag-doll
2 Years
0 found helpful
We adopted a 1 1/2 yr old female Ragdoll from a breeder. She's small for her breed and was underweight when we received her. She had been on raw food at the breeders but we gradually switched her to Royal Canine Feline Maintenance, which is what our other cats were eating, and she shortly afterwards began having stool problems almost immediately. She is extremely active and playful and eats very well, but poops almost immediately after eating (food seems to go right through her) and has very loose stools that frequently have blood in them. We have tried everything with our vet: complete blood work (perfect), two stool samples (no parasites), specialized vet food for inflammatory bowel and are currently trying an antibiotic twice a day. It is day 4 of the antibiotics and she still has loose, smelly, mostly unformed stools that haven't seemed to improve. We had also been mixing probiotics in her diet but it seemed to have made things worse so I've stopped for now. Otherwise she is the picture of health and extremely playful.
Add a comment to Kennedy's experience
Was this experience helpful?
Iz
tabby
14 Years
0 found helpful
I have a 14 year old tabby. Mid August, she started having daily diarrhea on my carpet and rugs. She does have heart disease but I took her to the vet. She had a chest x-ray that showed an enlarged heart and pleural edema. She had an ultrasound of her belly and her small intestine is dialated and has thickening walls. The vet said she could either have IBD or lymphoma. She can't have a biopsy due to her heart disease. She has been to the vet twice to stay. She is on 6 different medications for her heart and intestines. She is taking gabapentin for anxiety, a steroid, an antibiotic and a powder for her food to help. She is still having diarrhea on my carpet and rugs. She is not using the litter box at all. Could all of these medications work for a few days and then stop working if she has lymphoma? Not sure what do since she can't have a biopsy. Half the time she is lethargic. But the other half she is purring and on my lap. She doesn't eat a whole lot either. Could this be lymphoma?
Hi I recently lost my cat to small cell lymphoma. He had ibd in the past. He suffered badly with diarrhoea. If your cat suffers with this I would be concerned about lymphoma. Has your cat had a stomach scan? This can reveal enlarged lymph nodes which can be biopsied concious. As which my other cat has had done last week as she presented same symptoms. Still awaiting the small cell lymphoma result but findings so far is inflamactic and pointing towards ibd instead
Add a comment to Iz's experience
Was this experience helpful?
Cameron
DS Tabby
15 Years
0 found helpful
Cameron is 15.5 years old, with a previous bout of GI issues about 4 years ago. The bout included major vomiting and diarrhea which was happening so much in a few days that it started to become a little bloody. Bloodwork showed majorly elevated liver enzymes and ultrasound was done. Ultrasound showed inflamation of liver, pancreas, and the common bile duct. Treated with antibiotics, Ursodil, and Denamarin for awhile and everything went to normal. Over the past 4 years he has had minor bouts with diarrhea and weight loss and eventually he was placed on the z/d diet. I would also feed him purina pro plan cans to make sure he would eat because he is finicky sometimes with eating and sometimes does not want what I give him (i would switch it up to get him to eat.) Well the beginning of this week he was acting strange and not really eating that well and just acting lethargic, then I took his temperature and it was a fever between 104-105.5. Brought him to the vet (new vet) Tuesday and they started IV fluids and antibiotics. Did ultrasound, vet sent to specialist friend to ask opinion on images to see if he thought it might be cancer. Although not 100% sure if cancer or not, specialist said he strongly thought it might be IBD. Now onto day three of bringing him back to get IV throughout the day, and his fever still seems to be spiking at home and the diarrhea is still present. He has always had "soft serve" or "mush" poop, so I worry that it would not get that much better. How long should I expect the antibiotics and whatnot to be able to work, if it is not cancer? Vet seems to have thought it would have cleared by now, but he is older, so could it just simply take longer?
Add a comment to Cameron's experience
Was this experience helpful?
Tiger
domestic short hair
5 Years
0 found helpful
My 5 year old Cat was diagnosed with IBD a year or so ago, just recently she has episodes of being sick a few times in one month, the last time it happened she was sick five times and she was slightly off her food. This month it's been 4 times so far, I was wondering if this is all part of the problem, should I expect this to happen every now and then (as the last time it happened was November) and what can I do about it to make her more comfortable?
Add a comment to Tiger's experience
Was this experience helpful?
Mizu
Abyssinian
9 Years
0 found helpful
My cat Mizu has been suffering from diarrhea and occasional vomiting in the morning. After several weeks we took him to the vet. Even thought he was acting normally, we knew something wasn't right. They did an ultrasound and they said his intestinal lining was thick they cannot tell if it is IBD or lymphoma. They put him on twice a day 5 mg tablets of prednisone. This has stopped the vomiting and diarrhea almost completely. Just today he is now on the 5 mg tablet of prednisone only in the morning we will see if this continues to help his condition. He has also had a diet change and is now taking Royal Cainin rabbit formula and is not allowed to eat chicken any longer which he was crazy for. Although just tonight he had a little bit of a soft stool and that makes me worry. I felt bad keeping him on the prednisone because it made him act so strange. I worry it's something more serious like lymphoma, but we are keeping our spirits up.
Add a comment to Mizu's experience
Was this experience helpful?
Rhoda
house cat
14 Years
0 found helpful
My 14 old started intermittently vomiting- she has always had a sensitive stomach. Went to vet last Friday - blood work showed mild anemia and dehydration- abdominal X-ray was negative. I asked that she be treated for IBD after doing my own homework. She has lost weight but doesn't ( other then vomiting) act sick. My question is how long after the injection of antibiotic and 2 does of oral steroid how long til she stops vomiting- she did keep her breakfast down but just drank water and it came up?
Add a comment to Rhoda's experience
Was this experience helpful?
Puff
Unknown
9 Years
0 found helpful
Puff, my 9 year old cat, has had weight loss, vomiting, diarrhea, and an increasingly ravenous appetite within the past few months. She used to be fat and weighed 14 pounds at her heaviest. Now, she weighs 7 pounds and is very thin. She was having increasing vomiting and diarrhea before she started to lose weight, her coat looked unhealthy as well (though this may be in part due to her allergy to fleas). We took her to the vet twice and both times they suggested she had hyperthyroidism. She got blood tests both times and they came back negative. She lost a lot more weight and became hungrier and hungrier despite how much she ate. She now constantly begs for food and wolfs her food down (we have to separate her from her brother, otherwise she steals his food). Only now, with her most recent visit to the vet, did they suggest IBD. They said she was young to have it (though both her and her brother, Jack-Jack, have had illnesses at early ages, so it's not surprising). She's getting an ultrasound tomorrow, but the vet is pretty certain she has IBD. If she's diagnosed with IBD, she will have to be on antibiotics and steroids for the rest of her life. I hope the poor thing gains all her weight back so she can be our fat kitty again! And I hope she won't have vomiting and diarrhea as much as she does now.
Try a acid reducer. That same thing happened my kitty and we now giver her injectable pepcid. It saved her life and helped her gain 4 pounds in two months. Sub Q fluids help too.
Add a comment to Puff's experience
Was this experience helpful?
Jasper
Ragdoll
9 Years
1 found helpful
My cat was diagnosed with mild IBD last week. He had lost weight over the past year and was vomiting more than usual for the past 3 or 4 weeks. He gets hairballs quite a bit, so I just thought he was having an especially bad case, and he's very active, so I thought he lost weight because of his increased activity. He is strictly an indoor cat. The vet put him on the Prescription z/d diet and flagyl. I been giving him this food, slowly decreasing is old food, switching him over to Rad Cat's raw diet because I believe the z/d diet isn't good for long term, and I'm giving him a daily probiotic. He's eating pretty well, playing and hasn't vomited. He continues to do the crouching position and his stomach gurgles occasionally. Am I expecting too much, too fast? I just thought he'd turn around quickly once the new diet was started with the medication. Should I add a grain-free canned food that is a novel protein, like rabbit? He is also getting B12 shots weekly for six weeks. I'm really worried I'm not doing everything right because I thought he'd be back to himself very quickly. Thank you for any advice.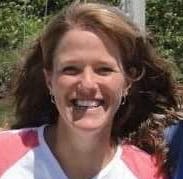 Dr. Michele King, DVM
Dr. Michele King DVM
1611
Recommendations
Thank you for your email. One reason that he may not be responding as well as you might like is his diet. Z/D is specifically formulated to remove antigenic stimulation from the GI tract, and is a perfectly adequate long term diet. It might help to slowly adjust him on to that diet, as that is part of the long term plan that your veterinarian has recommended. I hope that he does well.
Add a comment to Jasper's experience
Was this experience helpful?
Bowie
Domestic Med-Hair
2 Years
0 found helpful
We took our 2 year old indoor cat to the vet about a week ago, after he was vomiting at least once every other day, if not every day. After blood work, an ultrasound, and an x-ray, we found that his intestinal lining was slightly thickened and he had a slight elevation in white blood cells. Nothing else. Because he didn't know what else to do (in my opinion), the vet gave us Veraflox which we've given him once a day, this being the third day. This all started a little less than a month ago, and he's vomited twice tonight. Feeling hopelessly worried, any advice?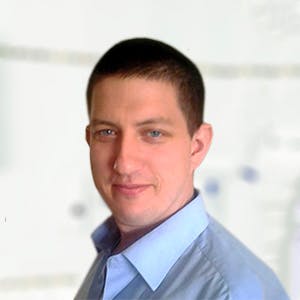 3320
Recommendations
It is possible that Bowie may have some gastroenteritis causing the symptoms, three days is not long into a course of antibiotics however without examining Bowie myself I cannot say whether I would give Veraflox (pradofloxacin) or not. There are many causes for vomiting, diarrhoea and weight loss and it is important to check faeces for any parasites etc… See how treatment goes over the weekend and if there is no improvement visit your Veterinarian for a follow up examination. Regards Dr Callum Turner DVM www.bayerdvm.com/products/veraflox-pradofloxacin-oral-suspension-for-cats/ https://bayer.cvpservice.com/product/basic/view/1040076
Add a comment to Bowie's experience
Was this experience helpful?
button
Tortie
10 Years
0 found helpful
Has Symptoms
nausea, weight loss, diarrea
I have a cat who had diarrea for several years. Recently she started losing weight and not eating well. She throws up occasionally after pooping and now she is hiding. The vet gave her maropitant for the nausea, mirtazapine, and i/d cat food. She does not seem to be getting any better. I was wondering about putting her on budesonide for the inflammation, b-12 shots and fatty acid supplement. Also, what long term nausea medication does not have too many side affects.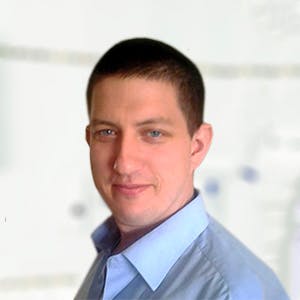 3320
Recommendations
Nausea medication, supplements etc… are going to manage symptoms and not actually treat any underlying cause; it is important to work with your Veterinarian to identify and manage or treat the underlying cause otherwise you are not going to make any specific progress overall. Any decision on treatment would need to be discussed with your Veterinarian as Button is under their duty of care and I haven't performed an examination myself; budesonide has been used to treat inflammatory bowel disease and other gastrointestinal conditions in cats but again it is down to whether your Veterinarian feels that Button would benefit (we don't prescribe medications left and right). Regards Dr Callum Turner DVM
Add a comment to button's experience
Was this experience helpful?
Bucky
mixed
14 Years
0 found helpful
I have a 14 year old mixed breed cat. For about 1.5 years he has been dealing with a chronic issue, and the vet cannot seem to pinpoint the problem. It started with weight loss. His fist vet visit, they did scan of his abdominal region which showed thickened intestional lining. He was started on predenisolone 2mg every day for about a month or two and then weened off. He responsed well to it intially, but once off of the medicine started to decline again. Vet put him on it every other day for a while, and no change, but not gaining weight either. Now, he is on it everyday and still no change, but still gradually and slowly losing weight. About 1.5. years ago, he was about 11 or 12 pounds; now he is 8.8. His CBC shows high WBC, low neutrophil count and low RBC count. Recent visit also showed some liver enzymes coming through in the CBC, but vet isn't sure if that's from age or from the issue at hand. I have tried changing his diet, but still no change. I am taking him back to the vet next week to ask him about possible IBD? Maybe changing his medicine or dosage? I feel like the poor guy is basically starving to death. He just follows me around meowing. He constantly eats. I'm not sure if he is having diarrhea, because I have other cats in the household. I have seen solids in the litter, but not sure if it's from him or not. And I can't tell the difference between urine and diarrhea in the litter. Any ideas?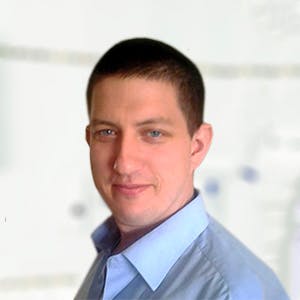 3320
Recommendations
Inflammatory bowel disease is a possibility but the treatment would typically consist of dietary changes (typically a high protein and high fibre diet) and corticosteroid therapy (which is already being given). You should discuss with your Veterinarian about other options including stress, dietary intolerance and others. Regards Dr Callum Turner DVM
Add a comment to Bucky's experience
Was this experience helpful?
Psycho
Cat
10 Years
0 found helpful
My cat has suspected IBD. Our Vet put him on Prdnisolone 5 mg twice acdy for 6 weeks. His main symptom was bile pukes in the am several times a month and decreased appetite. He s been on the meds for 5 weeks and is doing well. No vomiting at all since beginning the Pred and his appetite is great. Next week I am to ween him to 5 mg once a day for several weeks and the 1 x every bother day forba total of 3 months. Then we re to stop and see how it goes
I ve changed his diet and added probiotics, Digestive enzymes and B12 shots . My question is do some cats recover not needing the meds forever or is this something that will need to be treated for the rest of his life?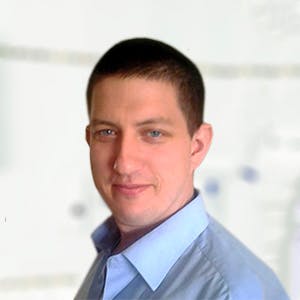 3320
Recommendations
This is really a patient by patient thing, some cats respond perfectly to corticosteroid therapy and the gentle tapering of dosage; whilst other cats will go back to square one if you reduce the dosage just a little bit. I don't really have any reliable indicator to determine how Psycho will do apart from wait and see while tapering the dose. Regards Dr Callum Turner DVM
Add a comment to Psycho's experience
Was this experience helpful?
Muggsy
Cat
12 Years
0 found helpful
Has Symptoms
Abdominal pain no appetite
My 12 year old cat was said to have chronic severe IBD that started 3 years ago (misdiagnosed for 3 years), or lymphoma of the intestines. He gets a flare up about twice a year, and his current is the worse one yet. He has really stopped eating except for a few bites of food for 3 days, and had continuous vomiting- bile, foamy pink. This vet visit he was given a steroid injection, crenia injection, and some pain medication as he howls when his abdomen is touched. That was over 24 hours ago, and the vet said the injection of steroids should make him hungry. He is not, and still eating a very small amount of food- 4 bites or so all day. I have tried all types of food- you name it I have tried it, and still nothing. The vomiting has stopped, however he still looks like he is having reflux issues every time he does something (like jumps on the couch, something comes up and he has to lick his mouth). I am wondering is the steroid working because he is still not eating and in pain? Or does he not have IBD and it's lymphoma? I do not want to put my cat through the endoscopy so we are trying to treat with the best educated information we had. If the steroid should have worked for IBD, and it's not then is it safe to say that his condition had progressed to a more serious condition?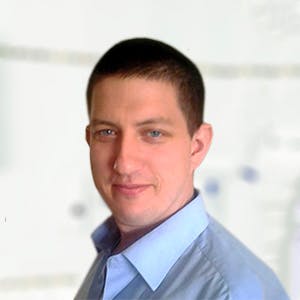 3320
Recommendations
I really cannot say what the cause is, if the cause is inflammatory bowel disease it may just not be responding to treatment. You should visit your Veterinarian tomorrow if there is no improvement in pain or appetite and keep Muggsy as hydrated as possible. An x-ray and blood test may be valuable here as a non-invasive (as much as endoscopy or surgery) which may help point in one direction or another. Regards Dr Callum Turner DVM
Add a comment to Muggsy's experience
Was this experience helpful?
Millie
Maine Coon
3 Years
0 found helpful
My 3 year old cat has a severe case of vomiting. The vet thinks she has Feline IBD. She is now on Calibra wet food diet. We add a few gms of probiotics to her food. Probiotics have helped her keep her food inside, but not always. She still has a few vomiting spells. We cannot find a pattern on why she vomits even though she is on wet food and a probiotic diet. She has lost a lot of weight. She is hungry all the time and she craves for milk/curd.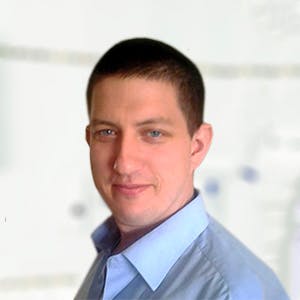 3320
Recommendations
Cases of inflammatory bowel disease can be difficult to manage, however dietary management is important and a hypoallergenic diet which is high fibre, low fat and easily digestible is usually the best approach; however not all cases respond to dietary management but you should ensure you give two or three months to look for improvement. There are some options for medical management, but that depends on the underlying cause of the condition; I cannot really recommend anything else. Regards Dr Callum Turner DVM
Add a comment to Millie's experience
Was this experience helpful?
Mason
Cat
16 Years
0 found helpful
I have a senior cat, 16 yrs. old who was obese that has become lethargic, and had stopped eating and pooping. He urinates fine but I am at this time taking him to the box. After lots of blood work, a night in the ER Cat hospital for additional blood work & fluids there was nothing other than the Albumin slightly off. He had seemed to stop "pooping" as well (no food) and I noticed him struggling to go and nothing, He has not once stopped drinking water. He drinks a ton and always has. My vet just knew it was diabetes, thyroid or something but again... The tests were all negative. Moving forward, I brought him home, got him checked again by my vet and we decided perhaps we'd treat the treatable and I would not put him through ultra scan or biopsy but my vet thought maybe IBD. I opted for an injection of Prednisolone instead of pills at this time because he is NOT eating and not well . I didn't want to fight him with swallowing pills. We can use pills later if he feels better. The last thing the vet noticed was a little jaundice in his mouth that was not there two weeks ago. I was overwhelmed with emotion and not sure if he talked about the jaundice much. I might mention my cat had weighed 20 lbs plus and now is at 14.7 and I believe it came off within the last 7 months. This morning, not quite 24 hours after injection he seems to have had a better appetite, a little better licking gravy from food. I've tried every food imaginable . He also has some more energy. Can you help with your opinion after reading my story. I am so scared he hasn't pooped almost 4 days.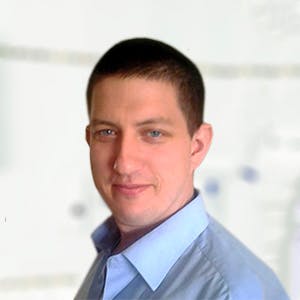 3320
Recommendations
If Mason hasn't been eating, then there may be nothing there is defecate; for me the concern is if your Veterinarian noticed some jaundice, then another blood test would be required to look at red blood cell numbers as well as liver enzymes. In general a loss of appetite is a vague symptom and is common with numerous different conditions, I cannot pick one specific condition out of a sea of conditions if the blood tests etc… is normal. I would however keep an eye on the jaundice and recommend another blood test. Regards Dr Callum Turner DVM
Add a comment to Mason's experience
Was this experience helpful?
Tyler
Tabby
8 Years
2 found helpful
Has Symptoms
vomitting bile frequently
How do I know that I should take my cat to get tested if it's so expensive?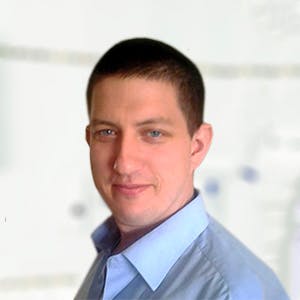 3320
Recommendations
I would recommend you visit your Veterinarian since Tyler has jaundice which maybe indicative of destruction of red blood cells, infection, parasites, liver disease or bile duct obstruction; also, if Tyler isn't drinking he may need to be put on an intravenous drip to maintain hydration levels, he may also require oxygen therapy if the level of red blood cells get too low. Tyler will need a minimum of blood tests and possibly x-rays too. Regards Dr Callum Turner DVM
Add a comment to Tyler's experience
Was this experience helpful?