What is Injection-Site Sarcoma?
ISS tumors are firm growths underneath the skin that may start off small and continue to grow. Once the tumors are present, cancer can easily spread to other parts of the body. The quicker you bring your cat to a veterinarian for treatment, the better chance he has of surviving.
Vaccines and other injections used to administer medication are intended to protect your cat, but sometimes, they can lead to a very serious condition known as injection-site sarcoma (ISS). ISS is tumor growth that occurs at the site of an injection weeks, months, or years later. These tumors usually develop as a result of rabies or feline leukemia vaccines, however, any injection could cause them. Cat owners should frequently monitor injection sites including the legs and shoulder blades to check for any unusual growths.
Symptoms of Injection-Site Sarcoma in Cats
The main symptom of an injection-site sarcoma is a tumor, or mass, around the location of the injection. But, it's important to note the tumor can form long after the injection took place. Most tumors form within a few weeks, but they can form up to 10 years after the initial injection. The tumors are usually firm and located in injection sites between the shoulder blades or on the rear legs.
Causes of Injection-Site Sarcoma in Cats
Although it is rare, it's possible for a tumor to develop at an injection site. These tumors are most often linked to vaccinations, but they can occur after any type of injection. It's unclear why these tumors form, however, many experts believe some cats are genetically predisposed to this condition.
Diagnosis of Injection-Site Sarcoma in Cats
If you notice any lumps on your cat, bring him to a veterinarian right away. Let your vet know when you first noticed the lump, and also give him a background of what vaccinations and injections the cat had in the past. Remember, tumors can take years to form, so it's important to tell your vet about every injection your cat has had, not just the most recent ones.
Once you have discussed your cat's symptoms, the vet will need to begin diagnostic tests. Needle aspirates are usually used to diagnose injection-site sarcomas. This involves inserting a small needle directly into the tumor to remove cells for testing. However, this test is not always accurate, so a biopsy may need to be performed to confirm a diagnosis. Vets usually follow the 3-2-1 rule when deciding whether a biopsy is needed. This rule states a biopsy is needed if the tumor has been present for at least 3 months, is wider than 2 cm in diameter, or if it increases in size after 1 month.
If the biopsy shows the tumor is cancerous, the vet may also perform a complete blood count and urinalysis test to determine if the cancer has spread. X-rays of the abdomen and chest may also be done.
Treatment of Injection-Site Sarcoma in Cats
Your cat will need to go through aggressive treatment to eliminate the cancer. First, the vet will most likely perform surgery to remove the tumor. Injection-site sarcomas usually affect tissue surrounding the tumor, so the vet will need to remove surrounding tissue that is not actually part of the tumor. If the tumor is on your cat's leg, it's common for the vet to recommend amputating the entire leg instead of performing surgery to remove the mass.
After the tumor has been removed, the vet may recommend your cat go through radiation, chemotherapy, or both to reduce the chance of another tumor developing. It's possible your vet may also recommend radiation prior to the surgery to reduce the size of the tumor.
Radiation is performed every day for around four weeks, and your cat will be anesthetized for each treatment. Radiation is only administered to the area that has been affected by the cancer, whereas chemotherapy is administered to the entire body. Chemotherapy is usually given in three-week intervals instead of daily like radiation treatment. Your cat will probably experience nausea, fatigue, and loss of appetite as a result of the chemotherapy, but radiation side effects are minimal.
Recovery of Injection-Site Sarcoma in Cats
All types of cancer are unpredictable, so it's hard to predict whether your cat will recover from this condition or not. However, the earlier the cancer is detected and treated, the better chance your cat has of surviving. If the cancer has already spread to other parts of your cat's body, the outlook is not as good. Because it's possible for the cancer to come back after it has been treated, you will need to frequently check for new growths on your cat's body. The vet may also recommend coming in on a regular basis so he can monitor your cat's health.
Injection-Site Sarcoma Questions and Advice from Veterinary Professionals
Iker
tabby
2 Years
0 found helpful
My cat has a large mass in the muscle of his rear leg behind his knee. The mass is bumpy.
He walks fine and has no other symptoms.
The mass is NOT directly under the skin. It feels like it is in the muscle. It is behind the bones in his leg slightly above the rear of his knee.
How did things end up for Iker?
Add a comment to Iker's experience
Was this experience helpful?
Ziggy
Cat
8 Years
0 found helpful
I was required to get my indoor cat a rabies shot for traveling with him and about 3 weeks later i noticed a lump on his skin in the injection area. I immediately took him to the vet and they took a needle aspirate sample for testing which I am waiting to hear back from. He says it's not likely a fatty tumor since the sample was "cloudy". It is firm and not connected to any muscle, just skin, but seems to hurt when touched. Could this be ANYTHING besides sarcoma? My cat is still very active and eating and using the bathroom just fine. I'm mostly upset since he didn't exactly need this vaccine as he's not in contact with other animals and now he may possibly have this horrible affliction...
How did Zig make out? My young indoor cat got a lump 2.5 weeks after his rabies vaccine in leg. I'm praying he's ok. We're just monitoring it, though doctor said he could remove. Was size of pea. Now much smaller. Jen
Add a comment to Ziggy's experience
Was this experience helpful?
Lucy
Street
5 Years
0 found helpful
Hello, My cat is 5 years old. Sadly I noticed a lump on her back at Sep 2018. After 1 month the lump did not shrink so my cat underwent to an aggressive operation (8x7x3cm width and depth) and the pathology report that it was an aggressive feline vaccine sarcoma with a "clear/restricted" border.So he cleaned the area overal. The sizes of the lump taken away from my cat were 3.5x3x1.5 cm.
I started to search for further therapies now I found that ONCEPT IL-2 could be benefical to prevent relapse. Here in Turkey there is no oncolog vet and the vets I asked has not heard about this medicine. Do you suggest trying this medicine or do you know any cases about this?
Add a comment to Lucy's experience
Was this experience helpful?
Cali
N/a
12 Years
0 found helpful
My cat developed a lump on his back left leg. We watched it for growth and eventually took him to our vet. They removed the growth immediately and we were able to take him home to recover. 8 months later the lump came back. Again we watched it for growth and eventually it began to bother our cat so we had it removed again, this time taking more tissue and part of the muscle. It has been around another 6 months since his last surgery and the growth has returned. This time he has scratched at the scar causing it to reopen. At this point we are unsure what the next steps should be. He is still very active, eats well and uses the bathroom normally. We are torn about doing another surgery or considering amputation.
What part of the rear left leg was it? Could you describe the location of the lump?
Add a comment to Cali's experience
Was this experience helpful?
Mannie
domestic short hair
22 Months
0 found helpful
My vet just removed a tumor from my cat's thigh and he thinks its the injection site sarcoma. We're waiting on the biopsy results. Are there any cases where these tumors come back benign or are they always cancerous?
Add a comment to Mannie's experience
Was this experience helpful?
Samba
Domestic shorthair
11 Years
0 found helpful
My 11 Year old cat just had an ISS resected from behind her right shoulder. My veterinarian has recommend watchful waiting and did not bring up the idea of adjuvant therapy. Samba has lost 4 pounds and has a new onset occasional cough, but basic blood work and CXR are normal. What should my next step be?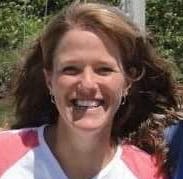 1611
Recommendations
Given the aggressive nature of those tumors, I think it may be a good idea to consult an oncologist, and your veterinarian can refer you to one. Those tumors often need further therapy, and without seeing Samba or the tumor site or knowing more about her, it is difficult for me to say. An oncologist will make sure that everything necessary is being considered.
Add a comment to Samba's experience
Was this experience helpful?
Piper
Cat
4 Months
0 found helpful
My kitten received a rabies shot 3 weeks ago. I noticed a pea sized lump 1 week ago near the injection site. It seems to be embedded in the skin itself and not connected to any structures beneath the skin. I am currently watching it for growth and haven't noticed a change yet. Should it be a sarcoma, do cats usually have pain if they go untreated? What is the general cost of surgery to remove a sarcoma? If they go untreated what is the typical lifespan (or continuance of life after the ISS is found)?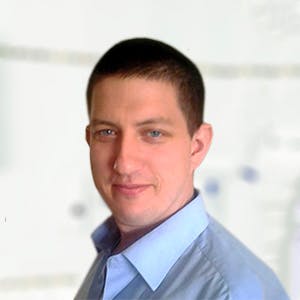 3320
Recommendations
Typically fibrosarcomas the the most common injection site sarcoma to form, surgery with radiotherapy is the treatment of choice although the overall prognosis is still not favourable (a few years). If nothing is done, life expectancy is expected to be a lot less; the two articles linked below go into life expectancy in detail with different treatment methods. You should return to your Veterinarian for an examination to confirm that the mass is an injection site sarcoma (could be local inflammation or another cause), also they will give you a price ballpark for treatment and radiation as pricing varies widely between cities, states and countries. Regards Dr Callum Turner DVM http://veterinarymedicine.dvm360.com/feline-injection-site-sarcomas-update www.ncbi.nlm.nih.gov/pmc/articles/PMC5513368/
Add a comment to Piper's experience
Was this experience helpful?
mittens
tabby
6 Years
0 found helpful
Has Symptoms
large lump between shoulder bladers
my cat has the sarcoma i have decided to take him home what will he experince he is not in pain now and is eating and using his bladder and rectem. he is not sick enough to put down now. I am going on an extened trip . I have a person staying with him. But if he is going to be put down i would rather be with him. Do i put him down now when he is not so sick and he can be with me who he trusts or will he still be here when i get back to do it in about a month.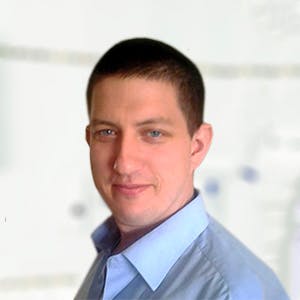 3320
Recommendations
Without examining Mittens I cannot determine the severity of injection site sarcoma or what likely time frame we're looking at, you should discuss with your Veterinarian to determine if they believe that Mittens will be alright until you return from your extended trip; it really isn't a decision I would be comfortable making without an examination in person. Regards Dr Callum Turner DVM
Add a comment to mittens's experience
Was this experience helpful?
Al
tabby
16 Months
0 found helpful
Hi,
We have discovered a lump in between our cats shoulder blades about 3 and a half months ago. He is 1.5 years old. It appears to be where he has received his internal parasite or steroid shot ( he has asthma ) as we cannot be sure which one has caused it or even if they are the cause. The lump is around 1,5 cm under the skin and easily movable. It did not seem to grow and it does not cause any pain when touched. Our vet performed a biopsy and advised cytology turned out as fat cells and connective tissue. He said he did not see any cancerous cells and most likely it is a lipoma. Regardless, he recommended to perform surgery to remove the lump as he cannot be 100 percent sure and it is advised in veterinary literature to remove a lump persisting long. However I do not want him going through operation stress and anaesthesia risk since he has asthma as well. And he has been diagnosed with pleural effusion two times in the last year and recovered. His lungs were filled with fluid due to toxoplasmosis or another disease that my vet could not identify. Even fip was suspected but apparently it wasn't the case. He is not coughing at all since 4 months, eating drinking very energetic and healthy. He is showing no sign of sickness at all. Therefore, I wanted to get a second opinion as how we should proceed in this case.
Thank you,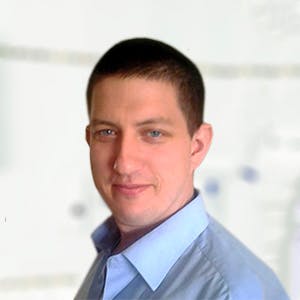 3320
Recommendations
The location would indicate an injection site sarcoma since they are commonly more associated with vaccinations but may be caused by any injection; you should think about having the surgery done regardless of it being an injection site sarcoma or lipoma since lipomas may grow large enough to cause issues with movement. However the decision is down to you, any surgery is at your Veterinarian's discretion if they believe it is in the patient's best interest to have the surgery and are healthy enough for the anaesthetic. If there are doubts, it may be worth having a fine needle aspirate or biopsy sample submitted to a Pathologist for a second opinion. Regards Dr Callum Turner DVM
Add a comment to Al's experience
Was this experience helpful?
Taz
Male
5 Months
0 found helpful
My kitten started limping then his right rear foot swoll and he late began dragging his body. Then within 24 hours moving trying to climb on furniture and still limping . the vet said he has fractured hip bones and foot. He accused us of hurting him. What could cause this?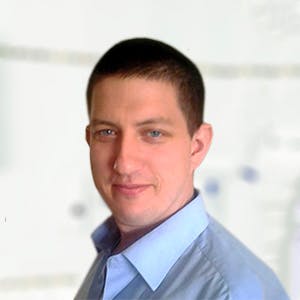 3320
Recommendations
This sounds like a traumatic injury from either physical trauma, falling from a height (wardrobe, stairs etc…), road traffic accident (car) among other traumatic injuries. The fracture(s) would need to be stabilised and Taz would need strict rest for a few weeks during recovery. Regards Dr Callum Turner DVM
Add a comment to Taz's experience
Was this experience helpful?