What are Necrotizing Fasciitis?
Necrotizing fasciitis in cats, commonly referred to as the flesh eating bacteria, is a rapidly spreading bacterial infection of the facial and subcutaneous tissues. Necrotizing fasciitis in cats is commonly caused by the bacteria known as Streptococcus canis, but other reported cases have been caused by other strains of bacteria including Prevotella bivia and Acinetobacter baumannii. One of these three strains of bacteria can enter the cat's skin through a point of injury, such as trauma to the skin caused by a bite or deep scratch. Signs of an infection usually begin to appear just a few days after being infected and include localized pain, edema and localized erythema. The death rate of necrotizing fasciitis in cats is rather high and not all felines that recover make a full recovery. As tissue reconstruction is often necessary, a feline may lose the functionality of her tissues, which is why professional veterinary consultation is a must.
Symptoms of Necrotizing Fasciitis in Cats
Clinical signs of necrotizing fasciitis in cats will appear within a few days of infection. In beginning stages of infection, the skin will develop small skin lesions that soon turn into large regions of ulceration and necrosis. The affected skin separates itself, uncovering hidden flesh underneath the skin and local to total body pain is to be expected. Necrotizing fasciitis in cats spreads quickly and in a short amount of time will cause the feline to develop symptoms including the following:
Disseminated intravascular coagulation (formation of blood clots)
Melena (dark, tarry feces)
Hemoptysis (coughing up blood)
Ecchymosis (bruising or discoloration of skin from bleeding)
Multiple organ failure
Hypoalbuminemia (low blood albumin)
Skeletal muscle damage
Leukocytosis (high white cell count)
Peripheral underperfusion
Tachycardia (rapid heart rate)
Depression
Fever
Shock
Causes of Necrotizing Fasciitis in Cats
Necrotizing fasciitis in cats is caused by a localized streptococcal infection with a systemic toxemia effect. The majority of necrotizing fasciitis cases are caused by the Streptococcus canis bacterial strain, but Prevotella bivia and Acinetobacter baumannii organisms have been reported to affect felines as well. Minor skin injuries are the common point of entry for these organisms, such as a bite wound, cut or scratch on the cat's skin. Necrotizing fasciitis is commonly seen in outdoor felines, shelter cats, and in hoarding facilities. Necrotizing fasciitis is more commonly seen in dogs and is also known for its zoonotic potential for infecting humans.
Diagnosis of Necrotizing Fasciitis in Cats
Your veterinarian will base his or her diagnosis on the clinical signs your cat is displaying, histopathological results, and surgical findings. However, the vet cannot make an absolute positive diagnosis of necrotizing fasciitis until a positive culture of the aetiological agent (bacterial strain causing the infection) has been made. Therefore, your veterinarian will start diagnostic tests with a physical exam, followed by a review of your cat's medical history. You will be asked about your cat's condition, how long the feline has had clinical signs of an infection and if she/he suffered any recent trauma to speak of. An analysis of your cat's blood, urine and feces will likely be performed to rule out possible causes of the cat's condition. Following routine diagnostic procedure, the veterinarian will likely swab the skin to perform a skin culture and/or take a sample of skin upon biopsy for histopathological examination.
Treatment of Necrotizing Fasciitis in Cats
Necrotizing fasciitis is treated with aggressive surgical excision of all necrotic tissues to prevent the bacteria from spread onto unaffected, healthy skin. A delay in surgical debridement will increase the feline's chances of mortality, therefore, treatment must be rapid. Intravenous fluids infused with a strong antibiotic will be administered to the feline to aid in fighting the bacteria. Although an antibiotic will aid in treating the necrotizing fasciitis infection, therapeutic drugs alone, without surgical excision, will prove ineffective.
After the necrotic (dead) tissues have been surgically removed, your cat will require skin grafts under reconstructive surgery. If your cat has enough excess tissue to be removed from another area of the body, tissues can be directly transferred from that area. However, if your cat is relatively lean and does not posses enough excess tissue, a donor may be required. Ask your veterinarian about a skin donor program for your cat and what is required of the feline to receive necessary tissues.
Recovery of Necrotizing Fasciitis in Cats
The prognosis for necrotizing fasciitis in cats is guarded to poor. Felines that are diagnosed early and receive aggressive treatment have a better outcome, but may not make a full recovery. The feline will appear overall healthy, but the grafted tissues are non-functional with poor nerve stimulation and poor elasticity. Due to the rarity of this disease, a prompt diagnosis may be difficult to obtain as the likelihood of a cat being affected by necrotizing fasciitis is extremely low. For humans, the chances of being infected with a flesh eating bacteria is one to five cases in 100,000 people and, although the rate believed to be slightly higher in cats, the chances are still fairly low.
Necrotizing Fasciitis Questions and Advice from Veterinary Professionals
Boots
Tabby Cat
10 Years
0 found helpful
My cat developed swelling in cheek area. He is a Classic Tabby Cat, Big cat, with big cheeks....But area like..opened, and exposed yellow stringy tissue and red meaty tissue. (I cleaned area with Peroxide, Saline spray and triple ant. ointment. Removed all yellow tissue) But like within a day, The outside circumference of wound turned black. It just looks like his cheek is gone. Ive removed necrotic skin x 2. He is an outside/inside cat. He does get in frequent fights with other animals. We live by the woods. He got out yesterday, and I havent seen him since. Was going to go to vet today. Im so so depressed about this situation.
Add a comment to Boots's experience
Was this experience helpful?
Digi
Thai street cat
8 Years
0 found helpful
My 8 year old went missing for 3 days, upon his return he was not the same. Close inspection Vet found 2 bite marks from a dog. He was put on antibiotics. The tiny 2 wounds grew by day with pus coming out. I mean A LOT of pus, which i squeezed on daily basis, thinking it will go away.

It did not , so off to the Vets, where Vet changed antibiotics and diagnosed Necrotizes.

After few daily visits to the Vet and wound cleaning, a new hole opened up on his stomach, again lots of pus, at least 100 ml.

We continued with daily wound cleaning and antibiotics, cat stopped to eat, and mainly sleeping.

His condition to me is getting worse, today yet another hole opened up with about 150 ml of pus, which was drained.

I force feed him twice per day, today he had a huge doze of pain killer as Vet thinks he is in big pain.

I really do not know what to do or how to help.

I live in Thailand and Vets are not exactly the best, and would not put sick animal down. I do not want to put him down, but he seems to be getting worse and Necrotizes is spreading, despite daily medical care.

Any suggestions on what to try or what to do or how to make his sufferings less painful.
If you feel he is suffering too much and his condition has not improved you could give him an overdose of the pain medication. Provided this medicine is opiod based then his death will be painless. An opiate overdose results in hypoventilation; basically he will go to sleep and his breathing will continue to slow until it stops altogether.
Add a comment to Digi's experience
Was this experience helpful?
Whitey
Mix
2 Months
0 found helpful
Has Symptoms
Smell of rot, sickly, wierd sores
Cat has sickly look no appetite, wierd rot smell slightly emanating from it, some type of wierd sore/decomposing of base of tail and Achilles tendon area on bith hind legs
Add a comment to Whitey's experience
Was this experience helpful?
Eevee
short haired tabby
1 Year
1 found helpful
I have two cats who have a skin infection on their tails. Their fur would come off easily on certain parts of their tail without force. This would leave bald spots that look scaly and sometimes a little bloody. I've taken my cats to the vet and he wasn't even quite sure what could be causing this so he prescribed us a cream for it to test what would be the problem. I brought my cats the cone so they don't lick their medicated tail but they were still able to reach it with the cone on, so I thought it'd be a good idea to bandage the wounds. Bad mistake on my end! And now I'm full of regret. The tip of my cats tail is stiff. As hard as a rock, bald and scaly. Is her tail dead?!? Is there anyway I can rectify this? I'm taking her to the vet tomorrow morning asap. But I need to know what's going on! I'll try to attach pictures if I can. Please help!
Add a comment to Eevee's experience
Was this experience helpful?
Ghost
Domestic shorthair
3 Years
0 found helpful
The cat belongs to my grandparents who live in the apartment below me, but Ghost was my cat first, so I have a very strong bond with him.
Yesterday I went to town to get money for my rent, and as I got back, he came to greet me like always. He looked fine, acted fine, and seemed like his normal, lovable self.
Today I had an appointment so I left early and Ghost wasn't around. My grandfather fed Ghost the night before and said he was fine. Today I came home and he had a large, dark lesson on the left side of his face, the lesson itself was dry but the edge was mildly bloody. The lesson looks almost tough and hard with a small beige spot in the middle, surrounded by what looks like thin beige rings?there's no hair on it, except a tiny patch. His eye is nearly swollen shut but he still seems to move and walk normally. I've looked all over the internet and can't find anything like it. I have a video of him but sadly can't post it here. I'm really worried that it'll get worse and he'll have to be put down... My grandparents nor I have the money available to get him treated... His girlfriend, Mama, went missing the day before yesterday. I don't know if they were attacked by an animal or someone killed Mama and wounded Ghost.
I'd really appreciate if someone could lend some advice or experience if you know what could cause this overnight. Thank you
Add a comment to Ghost's experience
Was this experience helpful?
Ping Ping
house cat
8 Years
0 found helpful
Ear flesh has started to rot from the tip down and now 3/4 of the ear is gone. The cat is active and eats as normal.

Ear flesh has started to rot from the tip down and now 3/4 of the ear is gone. The cat is active and eats as normal.

Read more at: https://wagwalking.com/cat/condition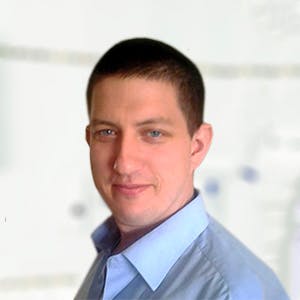 3320
Recommendations
In these cases, there isn't an at home treatment, you should visit your Veterinarian immediately for an examination to diagnose the condition and to take steps to prevent further ear loss and limit further tissue damage. Regards Dr Callum Turner DVM
Add a comment to Ping Ping's experience
Was this experience helpful?
Shadow
Cat
7 Weeks
0 found helpful
Rescued cat has deep wound on cheek that has exposed skin. Wheeping fluid, eye is swelling. Thought it may havw been a spider bite but the mass keeps enlarging amd wound getting larger. He's 6 or 7 weeks old. Very active eating healthy normal urine and feces.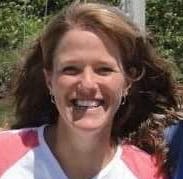 1611
Recommendations
The wound that you're describing on Shadow sounds like it needs medical attention if it is deep, swelling, and enlarging. Without seeing him, I can't examine or treat him, but having him seen by a veterinarian would allow them to look at the wound and determine what might be causing it and how to treat it.
Can the bacteria be transferred to humans from infected cat or to other animals?
Add a comment to Shadow's experience
Was this experience helpful?
Rugrat
Feline
15 Years
0 found helpful
Has Symptoms
Mass in stomach & groin area
I have a 15 female cat, who doesn't go outside, no trauma to my knowledge, has this condition. It has formed a huge mass on her stomach/groin area.

We were at the local vet on 3/27 with no signs of this mass, but was treated for dehydration....could she have received this virus from s dirty needle?

I have also been told, after seeking a new vets advice that the mass would eventually tear inside and outside. If the skin continues to die on the outside surface a sore would appear and would be uncomfortable. How long does this take for this to happen?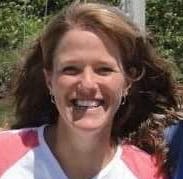 1611
Recommendations
Without knowing more about what is happening with Rugrat, I don't have any way to answer your question, unfortunately. Necrotizing Fasciitis is quite uncommon, but infections and masses are more common, especially in 15 year old cats. Since you had her seen by a veterinarian recently, it would be best to follow up with them, as they know more details on what her situation actually is, and can give you an idea as to treatment and possible outcomes. I hope that she is okay.
Can this flesh eating bacteria be transferred to other animals or humans?
Add a comment to Rugrat's experience
Was this experience helpful?
Oreo
Domestic Short Hair
2 Years
This condition that my cat has, has appeared rather quickly. I noticed one "raw" spot on one side of his neck, which is about the size of a quarter and then about 2 weeks later, another "raw" spot appeared at the back of his head at the base. This "raw" spot was also about the size of a 50-cent piece. This second "raw" spot had started to extend down his shoulder towards the throat area. When I first observed this skin condition he had, I had been applying doses of hydrogen peroxide with a tissue, sometimes pouring a little bit directly on the sore. On the bigger sore area, there was a piece of dried "dead" skin that had eventually fallen off. At one point, when the sore was a lot smaller, I also tried to apply an OTC antibiotic ointment to the sore, but all he did was lick it off! I had taken Oreo in for his vaccination boosters and also showed the vet these "sores" as I was very concerned about them. I wasn't sure what had caused this infection and when I has shown my daughter & son-in-law the photos on my cell phone, they both said it looked like this skin infection. My daughter is an RN & my son-in-law is a Respiratory Therapist. After the vet saw these sores on Oreo, he did take a culture swab, but I have to call & find out what he found. He thinks the cat is "allergic" to something and I told him that he eats the same food as my other cats. By the way, I might add that, fortunately, none of my other cats have this weird skin infection. Oreo is only 2 yrs old. He was only about 6 weeks old when I rescued him from where I was working at the time. Oreo is an active, playful kitty and loves to sleep on my bed. For the most part, he gets along with the other kitties - from a distance. Since each cat of mine has its own "personality" - sometimes I have to monitor their interactions with each other.