What is Slipped Disc?
A slipped disc in cats is termed intervertebral disc disease (IVDD). This rather rare feline disease is a condition of neurological dysfunction the spinal cord. The intervertebral discs act as shock absorbers between the bones of the spine and allows the feline a great deal of movement. Over time, these discs experience degeneration of the nucleus pulposus (water within the disc) and lose shock absorption abilities, resulting in a compression of the spine. IVDD can affect the feline in any spinal column location, but the lower back, middle of the back, and neck are the most common locations of this condition.
If your cat has lost her ability to walk, is reluctant to jump up, and cries out when she is handled, then your cat could be suffering from a slipped disc. A disc is the gel-filled cushion between the cat's vertebrae of the spinal column. The discs between the vertebrae, known as intervertebral discs, prevents the vertebra from pushing together, protecting the nerves. However, when these discs herniate or bulge, the vertebrae come together and compress on the various nerves running through the spinal cord space. The end result of one of these discs "slipping" is a great deal of pain, damage to the nerve, and even paralysis.
Symptoms of Slipped Disc in Cats
The symptoms associated with slipped disc in cats depends on the severity of the condition. Mild cases of IVDD may cause a feline to exhibit uncoordinated behavior and localized pain, but severe IVDD can cause a feline to lose mobility altogether.
Paralysis
Inability to walk properly
Problems with balance or coordination
Reluctance to engage in physical activity
Reluctance to jump up
Vocalizing upon handling
Pain in the back
Causes of Slipped Disc in Cats
Slipped disc in cats is caused by a degeneration of the fluid filled, nucleus pulposus of the intervertebral discs. A slipped disc can also be due to intervertebral herniation or bulging of the disc. The discs of the spinal column cushion the bones of the spine, working as shock absorbers when the feline moves. As the feline gets older, these fluid-filled cushions can breakdown resulting in nerve compressions. In other instances, the outer layer of the disc hardens due to unknown reasons and a traumatic incident causes the disc to slip out of place.
Diagnosis of Slipped Disc in Cats
The diagnosis of a slipped disc in cats will begin with a complete medical history, physical examination, and an exchange of noted clinical signs from the cat owner. The diagnosis of intervertebral disc disease is based on the physical examination. In addition to these routine diagnostic tests, your veterinarian will likely proceed to conduct the following tests:
X-rays
X-rays, or radiographs, are used to detect the location of spinal compression.
Myelogram
A myelogram is the processes of inserting a needle into the dural sac (a bag that surrounds the spinal cord) and administering a colored dye. The dye will highlight any abnormalities within the spinal column, visible to the doctor on an x-ray.
A CT Scan
A CT scan is used to clearly identify the located disc to be used in the treatment procedure.
Treatment of Slipped Disc in Cats
Your veterinarian will base your feline's treatment plan based on the severity of the condition. A mild case of slipped disc in cats can be treated with medication, but if the feline cannot move properly or is paralyzed, surgery is likely required. Medical treatment options for a feline with a slipped disc may include a form of steroidal drug to reduce inflammation and muscle relaxants to depress intramuscular spasms. When medical treatment proves ineffective, or if the case has become severe, surgery may be necessary.
Recovery of Slipped Disc in Cats
Recovery time for a cat with a slipped disc depends on the severity of the condition and type of treatment the feline received. Medical treatments usually last approximately four to six weeks with the addition of activity restriction, but can be accomplished as an outpatient. If the feline has undergone surgery, he or she will spend a couple days in the hospital to recuperate after the surgery. When the cat is allowed to return home, orders for activity restriction and pain medications are often sent home with the patient. Most cat owners are given an estimate of six to eight weeks recovery time for a surgically corrected slipped disc in their cat.
Follow-up care with the veterinarian is extremely important as both medical and surgical treatments of a slipped disc can have aftermath complications. The best way for your cat to have a positive prognosis is by paying close attention to what your veterinarian is telling you and following at home care directions.
Slipped Disc Questions and Advice from Veterinary Professionals
Jack
dsh
18 Years
0 found helpful
Has Symptoms
Wobbly walk, difficulty jumping up
18 months ago my 17 year old cat exhibited signs of herniated disc. He gradually improved but just recently it's repeated. He's on prednisone and has improved some. Other than this he's in excellent health. Would age alone rule out surgery? Expense would be burdensome but would consider if recovery wouldn't be horribly painful for him. He's now 18.
What were the signs you experienced? Last night my 17 year old cat lost the ability to walk in her back legs. I was prescribed prednisone today but she's not yowling or painful. Has he improved any?
Add a comment to Jack's experience
Was this experience helpful?
Mr.Socks
Black & white
1 Year
0 found helpful
My year old cat was fine in the morning playing running around, he come back from a day outside just sat there swaying Side to side and he's eyes look dazed and also start to vomit bile Took him to the vets and had to be kept overnight with IV fluids and antibiotics to get he's temperature down. Hes got a suspected slipped disc or a abscess on he's back from a cat fight bite so he has a infection can't tell as need a CT scan but we can't afford as stupidly we didn't insure him and already spent over £1000 he has a check up so hopefully he getsbe tree with medicine. I'm just so worried that he has to be caged for two to six weeks he looks so depressed and unhappy I just want to cuddle him.
Add a comment to Mr.Socks's experience
Was this experience helpful?
Boots
Long hair tuxedo
13 Years
0 found helpful
My cat Boots is a 13 year old male. He has previously struggled with IVDD, but normally when he plays too rough he is in pain but still has use of his hind legs. So we would put him in a pen for 2 weeks to keep him from jumping on things or moving around too much and give him pain medication until he heals. Then he's back to 100%. However, the other day we found him lying in a dark corner and he back legs were paralyzed. After taking him to the vet we found on an x-ray a disc bulge or rupture . We also found that his bladder was full and he wasn't able to go to the bathroom on his own.

Surgery was offered as an option, but the vet didn't seem to think the quality of life would be good . My question is, how often do cats have successful surgeries on ruptured disc's (able to walk again, live pain free, etc)?
Add a comment to Boots's experience
Was this experience helpful?
Rio
Bengal cross breed
11 Years
0 found helpful
Has Symptoms
Walks with a limp to back right leg
Rio came in after 20 minutes limping, after a visit to a vet and further examination by the vet specialist, he has a slipped disc. He has been prescribed gabapentin, I am wondering how this medication helps?
Add a comment to Rio's experience
Was this experience helpful?
Hercules
American Short-Hair
13 Years
0 found helpful
My cat has in the past 12 hours or so gone from limping on back right leg to unable to move it at all. It has clenched at the top of the joint. We had him on meds in the past for joint issues but he has been off it for several months. I'm not sure if it is this or not, but what should I do before I can get to a vet? Or what could it be?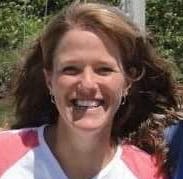 1611
Recommendations
Hercules may have significant arthritis, or he may have a back injury that needs to be treated. Without being able to examine him, I can't comment on which might be happening to him, as he'll need to be seen to see what the cause is. Since it happened so suddenly, it would be a good idea to have him seen sooner rather than later.
Add a comment to Hercules's experience
Was this experience helpful?
Tigger
short hair
12 Years
0 found helpful
My cat after she has jumped down will sometimes wag her tail and sway her hips and after putting her into her cage she turned the corner sharply and one of her back legs seemed to slip out from under neath her should I be worried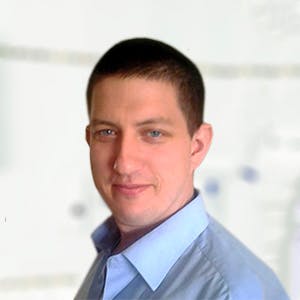 3320
Recommendations
It is difficult to say, it may have been just a misplacing of the paw which led to the leg slipping underneath her; you should keep an eye on her for the time being but if you notice any changes in gait, limping or anything else you should visit your Veterinarian to be on the safe side as I cannot tell without examining her. Regards Dr Callum Turner DVM
Add a comment to Tigger's experience
Was this experience helpful?
Dayz
Domestic long hair
2 Years
0 found helpful
2 year old cat acute onset of mobility issues. can feel and react all limbs and tail when pinched but cannot hold up her body or walk. is eating and drinking well on own when propped up. head tilt to the left. all xrays and blood test done show nothing abnormal or significant. ears are clean, no swelling or irritation. no lesions seen on inner ear or brain. pupils dilate correctly and no eye shaking. no fever. up to date on all shots and no behavioral changes. still alert and reactive, has been 5 days since initial exam. steroid shot and antibiotic shot given. oral steroids(prednisone) and antibiotics (clindamysin) given for 4 full days with no improvement. increasing pred to immuno suppressant level.............. any ideas???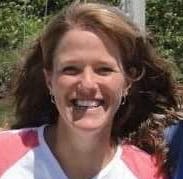 1611
Recommendations
Unfortunately, I don't have any other suggestions that you and your veterinarian haven't already pursued, other than a spinal tap and possible treatment for Neospora or Toxoplasma. I'm sure that your veterinarian has already ruled that out or is treating for it, but it is worth asking. I hope that Dayz recovers.
Add a comment to Dayz's experience
Was this experience helpful?
Tigger
Tabby siamese
17 Years
0 found helpful
My cat slipped a disk in her lower back last night so we took her to the vet and he gave her too shots. Her back legs dangle and her tail is useless. Her bladder and bowels also go when they please which is not like her at all. In 48 hours if she hasn't shown improvment she may have to get out down due to her age. I do not want that to happen at all. She has slightly moved her legs but that's it. She is not in any pain as far as we know. Im just really worried about her.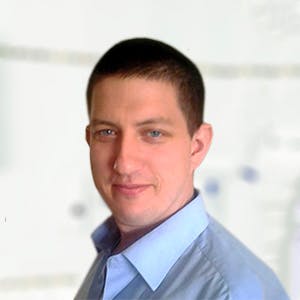 3320
Recommendations
A slipped disc in a cat Tigger's age leaves you only with medical management options; if this is unsuccessful you would be looking at palliative and nursing care for the remainder of her life. You should see how Tigger responds over the next few days and return to your Veterinarian to discuss progress, if any. Regards Dr Callum Turner DVM
Add a comment to Tigger's experience
Was this experience helpful?
Mysti
mixed
10 Years
0 found helpful
My cat slipped a disc in her back today and I don't know what to do after going to the vets, she wants to climb and I don't know how to help her go toilet. . Any advice as sh can't use her back legs for 4 to 6 weeks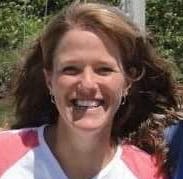 1611
Recommendations
Without knowing more about Mysti, or her specific situation or signs, I have a very hard time commenting on how to help her. Since I do not know what is happening with her, it would be best to cal your veterinarian, who saw her and knows what is happening with her, and ask what you can do to help her.
Add a comment to Mysti's experience
Was this experience helpful?
Molly
mixed shorthair
8 Years
0 found helpful
My cat has a suspected slipped disk at her neck. She can barely walk and can't move her head. She was given a steroid and a painkiller but the vet said not to worry. It has been 24 hours and no improvement. Should one worried?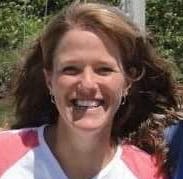 1611
Recommendations
Thank you for your email. If Molly has not improved 24 hours after she was given anti-inflammatory therapy, I might be concerned, yes. Without knowing more about her health history and physical condition, I can't comment on what might have happened, but a recheck for her would be a good idea to have her status reassessed and see if any further therapy is needed. I hope that she is okay.
Add a comment to Molly's experience
Was this experience helpful?
Gizmo
Maine Coon
14 Years
0 found helpful
My cat (Gizmo) is 14 and yesterday was taken taken to the vet. He was given x rays and diagnosis was prolapsed discs (lower back towards hips) X ray also showed he had constipation so while he was under still from the x rays...they gave him an enema to loosen the stool.
He was given Onsior (robenacoxib) for the pain. Tablet one times a day for 7 days and then when needed. He was also given a liquid based stool softener in hopes he can go to the toilet easier and not get constipated again.
He doesn't seem very happy and whines a bit if we pick him up the wrong way. I want him to have the best chance at a pain-free life no matter how long he has left with us. I'm so worried.
Is this treatment something you would recommend?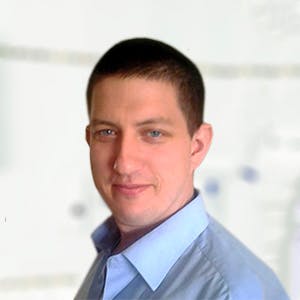 3320
Recommendations
Robenacoxib is used to treat pain arising from the musculoskeletal system and is used as an alternative to meloxicam; it is still early in the course of treatment and this isn't something which could resolve overnight if at all. Stool softener would be useful to allow for easier defecation and to reduce straining and other pain whilst trying to defecate; see how Gizmo goes for the next couple of days and visit your Veterinarian again if there is no improvement. There are many different treatment options available and it is down to your Veterinarian to use their judgement to choose the best for Gizmo. Regards Dr Callum Turner DVM
Add a comment to Gizmo's experience
Was this experience helpful?
Rhino
house cat
3 Years
0 found helpful
Hi my cat had something fall on him and it compressed his disc in his lower back. We chose the medical option because surgery was so expensive. He walks and moves around but he walks differently. He can jump up to his normal spots but has a hard time jumping. He is eating, sleeping, drinking and playing a little less than he normally does. He seems to be doing better but I am just scared he is in a great deal of pain or is suffering. Is the only way for him to get better is surgery?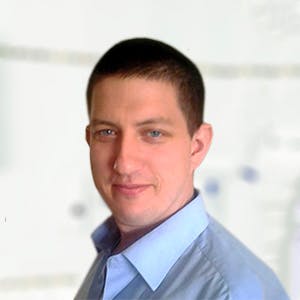 3320
Recommendations
Each case is individual, whilst surgery can help speed up the process and is usually a long term solution, medical management may have the overall effect but recurrence is a common problem and recovery is longer. With surgery or medical management, pain would still be a factor; although whilst you are trying medical management you should try to discourage activities like jumping by blocking places her would normally jump to or offering a ramp or series of steps for gentle ascension. Regards Dr Callum Turner DVM
Add a comment to Rhino's experience
Was this experience helpful?
Tayon
tortious
9
1 found helpful
My cat has a compressed disc. My vet did ex-rays and gave me steroids to give her but she's not moving and wont drink water. I'm concerned if I don't do anything she'll get worse. Should I get a second opinion about going ahead with surgery?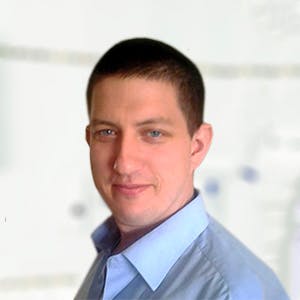 3320
Recommendations
If you are concerned that more can be done to help Tayon, you can get a second opinion; you may also be able to get a copy of the x-ray from your current Veterinarian (to save you paying for another one), in the United States you can request your pet's records from your Veterinarian's Office. The decision to go ahead with the surgery would be down to the Veterinarian, a case may be treated medically initially to see if improvement is made, but if there is no progress then surgery would be the next step. Ask your current Veterinarian about the surgery, may be they just tried medical management first before recommending surgery. Regards Dr Callum Turner DVM
Add a comment to Tayon's experience
Was this experience helpful?