What is Slipped Disc?
A slipped disc in cats is termed intervertebral disc disease (IVDD). This rather rare feline disease is a condition of neurological dysfunction the spinal cord. The intervertebral discs act as shock absorbers between the bones of the spine and allows the feline a great deal of movement. Over time, these discs experience degeneration of the nucleus pulposus (water within the disc) and lose shock absorption abilities, resulting in a compression of the spine. IVDD can affect the feline in any spinal column location, but the lower back, middle of the back, and neck are the most common locations of this condition.
If your cat has lost her ability to walk, is reluctant to jump up, and cries out when she is handled, then your cat could be suffering from a slipped disc. A disc is the gel-filled cushion between the cat's vertebrae of the spinal column. The discs between the vertebrae, known as intervertebral discs, prevents the vertebra from pushing together, protecting the nerves. However, when these discs herniate or bulge, the vertebrae come together and compress on the various nerves running through the spinal cord space. The end result of one of these discs "slipping" is a great deal of pain, damage to the nerve, and even paralysis. 
Slipped Disc Average Cost
From 587 quotes ranging from $200 - $6,000
Symptoms of Slipped Disc in Cats
The symptoms associated with slipped disc in cats depends on the severity of the condition. Mild cases of IVDD may cause a feline to exhibit uncoordinated behavior and localized pain, but severe IVDD can cause a feline to lose mobility altogether. 
Paralysis 
Inability to walk properly
Problems with balance or coordination
Reluctance to engage in physical activity
Reluctance to jump up
Vocalizing upon handling 
Pain in the back
Top
Causes of Slipped Disc in Cats
Slipped disc in cats is caused by a degeneration of the fluid filled, nucleus pulposus of the intervertebral discs. A slipped disc can also be due to intervertebral herniation or bulging of the disc. The discs of the spinal column cushion the bones of the spine, working as shock absorbers when the feline moves. As the feline gets older, these fluid-filled cushions can breakdown resulting in nerve compressions. In other instances, the outer layer of the disc hardens due to unknown reasons and a traumatic incident causes the disc to slip out of place.
Top
Diagnosis of Slipped Disc in Cats
The diagnosis of a slipped disc in cats will begin with a complete medical history, physical examination, and an exchange of noted clinical signs from the cat owner. The diagnosis of intervertebral disc disease is based on the physical examination. In addition to these routine diagnostic tests, your veterinarian will likely proceed to conduct the following tests: 
X-rays
X-rays, or radiographs, are used to detect the location of spinal compression. 
Myelogram
A myelogram is the processes of inserting a needle into the dural sac (a bag that surrounds the spinal cord) and administering a colored dye. The dye will highlight any abnormalities within the spinal column, visible to the doctor on an x-ray. 
A CT Scan
A CT scan is used to clearly identify the located disc to be used in the treatment procedure. 
Top
Treatment of Slipped Disc in Cats
Your veterinarian will base your feline's treatment plan based on the severity of the condition. A mild case of slipped disc in cats can be treated with medication, but if the feline cannot move properly or is paralyzed, surgery is likely required. Medical treatment options for a feline with a slipped disc may include a form of steroidal drug to reduce inflammation and muscle relaxants to depress intramuscular spasms. When medical treatment proves ineffective, or if the case has become severe, surgery may be necessary.
Top
Worried about the cost of Slipped Disc treatment?
Pet Insurance covers the cost of many common pet health conditions. Prepare for the unexpected by getting a quote from top pet insurance providers.
Recovery of Slipped Disc in Cats
Recovery time for a cat with a slipped disc depends on the severity of the condition and type of treatment the feline received. Medical treatments usually last approximately four to six weeks with the addition of activity restriction, but can be accomplished as an outpatient. If the feline has undergone surgery, he or she will spend a couple days in the hospital to recuperate after the surgery. When the cat is allowed to return home, orders for activity restriction and pain medications are often sent home with the patient. Most cat owners are given an estimate of six to eight weeks recovery time for a surgically corrected slipped disc in their cat. 
Follow-up care with the veterinarian is extremely important as both medical and surgical treatments of a slipped disc can have aftermath complications. The best way for your cat to have a positive prognosis is by paying close attention to what your veterinarian is telling you and following at home care directions.
Top
Slipped Disc Average Cost
From 587 quotes ranging from $200 - $6,000
Top
Slipped Disc Questions and Advice from Veterinary Professionals
Hercules
American Short-Hair
13 Years
4 found helpful
4 found helpful
My cat has in the past 12 hours or so gone from limping on back right leg to unable to move it at all. It has clenched at the top of the joint. We had him on meds in the past for joint issues but he has been off it for several months. I'm not sure if it is this or not, but what should I do before I can get to a vet? Or what could it be?
June 20, 2018
Hercules' Owner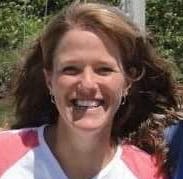 Dr. Michele K. DVM
4 Recommendations
Hercules may have significant arthritis, or he may have a back injury that needs to be treated. Without being able to examine him, I can't comment on which might be happening to him, as he'll need to be seen to see what the cause is. Since it happened so suddenly, it would be a good idea to have him seen sooner rather than later.
June 20, 2018
Was this experience helpful?
Tigger
short hair
12 Years
1 found helpful
1 found helpful
My cat after she has jumped down will sometimes wag her tail and sway her hips and after putting her into her cage she turned the corner sharply and one of her back legs seemed to slip out from under neath her should I be worried
June 8, 2018
Tigger's Owner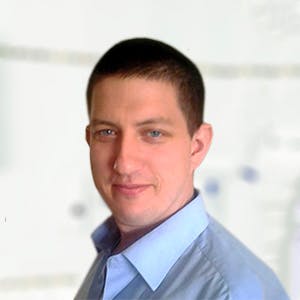 1 Recommendations
It is difficult to say, it may have been just a misplacing of the paw which led to the leg slipping underneath her; you should keep an eye on her for the time being but if you notice any changes in gait, limping or anything else you should visit your Veterinarian to be on the safe side as I cannot tell without examining her. Regards Dr Callum Turner DVM
June 9, 2018
Was this experience helpful?
Slipped Disc Average Cost
From 587 quotes ranging from $200 - $6,000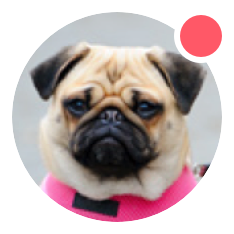 Need pet insurance?