What is Tumor of the Eye?
Tumor of the eye in cats is a general term that can refer to a large variety of malignant (cancerous) or benign (non-cancerous) tumors or growths in various areas of the eye of your cat. The most common types of tumors of the eye in cats are called melanocytic eye tumors which can progress to uveal melanoma. Melanoma occurs when melanocytes, or darkly pigmented cells, grow uncontrollably.
Tumor of the Eye Average Cost
From 371 quotes ranging from $300 - $8,000
Symptoms of Tumor of the Eye in Cats
Depending on the type and size of tumor, and other varying factors, there could be a large range of symptoms of tumors of the eye in your cat. Below are a few symptoms of the most common conditions that cause tumors of the eye:
Discoloration of the iris caused by melanoma
Cloudy or dark portions of the eye
Change in iris shape
High pressure in the eye, also called glaucoma
Inflammation of the eye
Irregular discharge in the eye 
Types
Tumors of the eye in cats can take two different forms, malignant (cancerous) or non-malignant/benign. The symptoms for each of these main types of eye tumors will begin similarly, but often diverge as the disease progresses.
Malignant Tumors
In malignant, or cancerous, tumors of the eyes in cats, you will see the same loss of vision and other symptoms of benign eye tumors, but with rapidly increasing frequency and severity. Treatment for malignant tumors will also be different, as there will be a greater concern for the tumor spreading, or metastasizing. 
Benign Tumors
Benign, or non-cancerous, tumors of the eye will have a tendency to be slower growing and do not spread to other areas. While the tumor will still need to be treated in order to resolve the related symptoms, there is less concern for the long term prognosis of your cat's condition if the tumor is treated or removed.
Top
Causes of Tumor of the Eye in Cats
Like most cancers, growths, or tumors, the cause for tumors of the eye in cats is currently unknown. Many developmental or environmental factors may cause melanoma in humans. It is assumed that these conditions operate the same way in our feline companions. 
Top
Diagnosis of Tumor of the Eye in Cats
As with most serious medical conditions, any diagnosis of tumors of the eye in your cat will begin with a thorough physical examination. Checking the overall health of your cat will help the veterinarian determine if any tumor has spread or if there are additional diseases contributing to the underlying condition.
Tumors of the eye in cats can be easily identified with an eye exam using an ophthalmoscope. Ophthalmoscopes work the same way for felines as they do for humans, directing light and using microscopic technology to help the veterinarian see the interior of the eye. Your vet will be able to easily identify any tumors of the eye in your cat.
Once a tumor of either kind is diagnosed, the vet will need to determine whether it is cancerous and the full size and specific location of the tumor. This information will be essential to developing an effective treatment plan. Biopsies are the preferred method for diagnosis of tumors of the eye. A very thin needle will be inserted into the tumor area and a small sampling of tissue will be cut and sent to a laboratory, or viewed under a microscope in-house, to determine whether any cancerous cells are present.
Top
Treatment of Tumor of the Eye in Cats
Treatment for a tumor of the eye will depend on many factors. Malignancy, size, location, and current symptoms of the tumor will all affect your veterinarian's prescribed course of treatment.
In the case of malignant, or cancerous tumors, your veterinarian will often counsel that the entire eye  be removed. Regardless of location of the tumor, it is often difficult to excise tumors in their entirety on an area as delicate as the eye. Your vet may suggest removal of the entire eye to prevent the spread of the cancer to other parts of your cat's body.
Removal of non-cancerous, or very small and isolated cancerous tumors may sometimes be possible using laser or cryotherapy. A laser will use heat to treat and destroy the affected cells, while cryotherapy uses freezing cold temperatures touched to the surface of the cells. The main concern with both of these treatments is in obtaining good margins, or clearing the entire area of the tumor or disease. Additionally, each procedure will have the traditional risks associated with any surgery or procedure requiring sedation via anesthesia. 
Top
Worried about the cost of Tumor Eye treatment?
Pet Insurance covers the cost of many common pet health conditions. Prepare for the unexpected by getting a quote from top pet insurance providers.
Recovery of Tumor of the Eye in Cats
Depending on the underlying cause of the tumor, the method of treatment, and accessibility of the tumor, prognosis for your cat affected with tumor of the eyes is very good. In the case of cryotherapy or laser treatment, clean margins or elimination of all affected tumor tissue will create long-term positive outcomes for no reoccurrence of the tumor. 
If your cat's tumor is determined to be malignant, and one eye must be removed, they will have a similarly good rate of recovery. Cats, especially indoor pets that have been thoroughly domesticated, have been shown to survive and thrive with a single eye, and can adapt easily in a household to their changed visual experience. 
Top
Tumor of the Eye Average Cost
From 371 quotes ranging from $300 - $8,000
Top
Tumor of the Eye Questions and Advice from Veterinary Professionals
Persian/Ragdoll
Sixteen Years
0 found helpful
0 found helpful
Has Symptoms
Brown Sticky Eye Discharge
Brown mucous like sticky eye secretions. Over 6 weeks now. Had an AB injection initially with AB eye drops 2xday and wipe with warm moist cotton or a wash cloth. After 2 weeks, brought in again. Scripted for AB drops with a steroid. Today our cat is lethargic, no appetite and significant mucous secretions almost shuttling the eyes.
Dr. Sara O. DVM
0 Recommendations
Hello, So sorry to hear about your cat. It does look like a very bad infection. Your vet can take a culture of this discharge and see what antibiotics it will respond to. I hope your cats get better soon.
July 30, 2020
Was this experience helpful?
Missy
Tabby Cat
17 Years
0 found helpful
0 found helpful
Hello my beautiful missy is 17 year old tabby she has rapidly been very sick over past year and recently been told she has not long to live after vet treated her blood test to diabetes and kidney negative but her eyes filling very dark shade around iris glassy dailyher symptons started few years ago of off balance and weak was told by a past vet it's just old age and arthritis since then she has detonated only last year months now more troubled walking and hunch over her eyes all dark shade increasing in both eyes she in last week has slowed down on eating rarely goes to toliet trouble swallowing tiny food at times her behaviour up and down vet suggest best thing to put her to sleep gave me brochure on cremation he stated I could spend thousand of dollars and still in same position he said the cancer could be anywhere in her and tumour I don't know what to do I'm in preparing soon cremation he gave her time frame less than 6 months I have heaps photos of her eyes vet has been very good but what are my other options for my missy is this cancer in her eyes looks too aggressive and too late ? pension is tight I don't want my girl too be in too much pain her eyes rapidly growing darker shades ?
Sept. 8, 2018
Missy's Owner
Was this experience helpful?
Tumor of the Eye Average Cost
From 371 quotes ranging from $300 - $8,000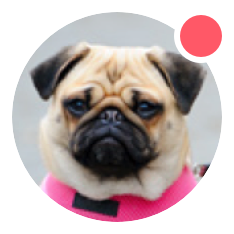 Need pet insurance?