What is Tumor of the Eye?
Tumor of the eye in cats is a general term that can refer to a large variety of malignant (cancerous) or benign (non-cancerous) tumors or growths in various areas of the eye of your cat. The most common types of tumors of the eye in cats are called melanocytic eye tumors which can progress to uveal melanoma. Melanoma occurs when melanocytes, or darkly pigmented cells, grow uncontrollably.
Symptoms of Tumor of the Eye in Cats
Depending on the type and size of tumor, and other varying factors, there could be a large range of symptoms of tumors of the eye in your cat. Below are a few symptoms of the most common conditions that cause tumors of the eye:
Discoloration of the iris caused by melanoma
Cloudy or dark portions of the eye
Change in iris shape
High pressure in the eye, also called glaucoma
Inflammation of the eye
Irregular discharge in the eye
Types
Tumors of the eye in cats can take two different forms, malignant (cancerous) or non-malignant/benign. The symptoms for each of these main types of eye tumors will begin similarly, but often diverge as the disease progresses.
Malignant Tumors
In malignant, or cancerous, tumors of the eyes in cats, you will see the same loss of vision and other symptoms of benign eye tumors, but with rapidly increasing frequency and severity. Treatment for malignant tumors will also be different, as there will be a greater concern for the tumor spreading, or metastasizing.
Benign Tumors
Benign, or non-cancerous, tumors of the eye will have a tendency to be slower growing and do not spread to other areas. While the tumor will still need to be treated in order to resolve the related symptoms, there is less concern for the long term prognosis of your cat's condition if the tumor is treated or removed.
Causes of Tumor of the Eye in Cats
Like most cancers, growths, or tumors, the cause for tumors of the eye in cats is currently unknown. Many developmental or environmental factors may cause melanoma in humans. It is assumed that these conditions operate the same way in our feline companions.
Diagnosis of Tumor of the Eye in Cats
As with most serious medical conditions, any diagnosis of tumors of the eye in your cat will begin with a thorough physical examination. Checking the overall health of your cat will help the veterinarian determine if any tumor has spread or if there are additional diseases contributing to the underlying condition.
Tumors of the eye in cats can be easily identified with an eye exam using an ophthalmoscope. Ophthalmoscopes work the same way for felines as they do for humans, directing light and using microscopic technology to help the veterinarian see the interior of the eye. Your vet will be able to easily identify any tumors of the eye in your cat.
Once a tumor of either kind is diagnosed, the vet will need to determine whether it is cancerous and the full size and specific location of the tumor. This information will be essential to developing an effective treatment plan. Biopsies are the preferred method for diagnosis of tumors of the eye. A very thin needle will be inserted into the tumor area and a small sampling of tissue will be cut and sent to a laboratory, or viewed under a microscope in-house, to determine whether any cancerous cells are present.
Treatment of Tumor of the Eye in Cats
Treatment for a tumor of the eye will depend on many factors. Malignancy, size, location, and current symptoms of the tumor will all affect your veterinarian's prescribed course of treatment.
In the case of malignant, or cancerous tumors, your veterinarian will often counsel that the entire eye be removed. Regardless of location of the tumor, it is often difficult to excise tumors in their entirety on an area as delicate as the eye. Your vet may suggest removal of the entire eye to prevent the spread of the cancer to other parts of your cat's body.
Removal of non-cancerous, or very small and isolated cancerous tumors may sometimes be possible using laser or cryotherapy. A laser will use heat to treat and destroy the affected cells, while cryotherapy uses freezing cold temperatures touched to the surface of the cells. The main concern with both of these treatments is in obtaining good margins, or clearing the entire area of the tumor or disease. Additionally, each procedure will have the traditional risks associated with any surgery or procedure requiring sedation via anesthesia.
Recovery of Tumor of the Eye in Cats
Depending on the underlying cause of the tumor, the method of treatment, and accessibility of the tumor, prognosis for your cat affected with tumor of the eyes is very good. In the case of cryotherapy or laser treatment, clean margins or elimination of all affected tumor tissue will create long-term positive outcomes for no reoccurrence of the tumor.
If your cat's tumor is determined to be malignant, and one eye must be removed, they will have a similarly good rate of recovery. Cats, especially indoor pets that have been thoroughly domesticated, have been shown to survive and thrive with a single eye, and can adapt easily in a household to their changed visual experience.
Tumor of the Eye Questions and Advice from Veterinary Professionals
Dora
Calico
18 Years
0 found helpful
I just discovered a large growth in the corner of my 18 year old calico cat's eye. She is a cuddler and this was not noticed by my husband or I until now so I believe it grew over night. It is pinkish and the size of the end of my pinkie. She is acting completely normal, not acting like it is bothering her a bit. I am leaving the state tomorrow for my son's wedding and am wondering if she will be okay until I get back in ten days.
i have a cat called Mouchou. he is a 15 yeald old boy. he has a tumor in the back of his eye and it shut his eye closed. now he can no longer open his eye any more. over night his eyes got swollen very fast and its like poping out . when i touche it gently it's as hard as a rock, but i make shure to wash my hans properly after touching it. even though the bump is large, he act's normal and it dosen't seem to bother him at all. but i dont want to wait for it to get really worse.
I would get someone to take your cat to the vet ,anything thats grown that quick sounds like it needs,asap dianosed,sure hope its not cancer. Good luck
Add a comment to Dora's experience
Was this experience helpful?
Lucky
DOMESTIC
5 Years
0 found helpful
Has Symptoms
the pupils of the two eyes are diff
Two months ago, I found that the pupils of the two eyes of my cat were not the same size. After the doctor's examination,the doctor said it is cancer. Should I remove my cat's eyeball as early as possible ?
Add a comment to Lucky's experience
Was this experience helpful?
Suki
Black shorthaired
16 Years
1 found helpful
My black 16yr old cat is an outdoor cat ...I recently notices a lump poking out of his eyelid so took him to the vets ,he had a biopsy to which the results came back as a very aggressive malignant ...as he is 16 the vet said he won't make it through an anaesthetic even tho he has never seen a cat as old as suki in such remarkable condition ...he might make it to spring and if he shows signs of rubbing it then it means he's getting pain in it and I have to take him and get him put to sleep...I'm broken hearted.
I am very sorry to hear of your kitty s eye tumour. I just lost my 13 yr old to same,last Saturday. He had been misdiagnosed initially, so surgery was no longer possible,since he had metastases in the lungs.He did however have 6 months of a relatively good life,on strong painkillers my vet gave him. He also had a chemo protocol.
Rubbed his eye too,but that was due to discomfort, he was never in pain until last week, when the mass had grown to be so large it was no longer viable for him.
If you can, brin him to an oncologist who will prescribe some at home chemo protocol, and painkillers. You will still be able to enjoy his company for some time, at 16 tumours are often slower in growing. Best of luck.
Add a comment to Suki's experience
Was this experience helpful?
Lady
mixed
8 Years
0 found helpful
My husband noticed a sudden discolouration in one side of our cats eye 2 days ago and yesterday we took her to the vet to be told that she has a tumour- probably malignant because it has blood vessels. It is not painful but is growing very quickly. Today it is covering her pupil and is spreading in from the other corner of her eye.
What is the prognosis with this rate of growth? Is it very likely that it will spread too far by the time we can get her eye removed? We are concerned that we might cause her the pain and trauma of an operation only for her to die very soon anyway. We don't want to cause her to suffer unnecessarily if it won't give her a good chance of survival.
She is a very beloved family pet and we are so upset and concerned for her.
We just lost our 16 year old cat due to cancer. He has a big abscess growing under his eye and also a mass pushing his eye to a different position , also he had nose bleeds. Honestly I would let your cat go with dignity as this is painful for them and will spread. Our cat's abscess burst and we thought he would start feeling better, but he got worse and very sick very quickly. I can only give you my advice so the kitty doesn't suffer.
Add a comment to Lady's experience
Was this experience helpful?
Pogo
Norwegian Forest
13 Years
0 found helpful
Has Symptoms
Weeping eye, lumps, constipation,
Found a small lump at corner of my 13 year old white cat two months ago. Vet said he had eye cancer and gave him six months. He now has a few lumps growing on outside of his eye and starting to distort his eye. We promised him no more surgeries but should we take him back to the vet? He doesn't seem to be in any pain and still acts like a kitten.
Add a comment to Pogo's experience
Was this experience helpful?
Moose
Non spec
12 Years
0 found helpful
My cat has been diagnosed with malignant cancer behind the eye. The vets said there is nothing that can be done. That we'll need to put him down. Because of the pain. When will we know it's time?
Add a comment to Moose's experience
Was this experience helpful?
Smokey
longhair domestic
18 Years
0 found helpful
Smokey is about 18 years old and has a malignant tumor (sarcoma) under his eyelid. They are saying that need to take the eye and the skin around it. However they need to do Blood tests to see if he can withstand the anesthesia. I am so afraid that he won't. I don't know what to do.
Add a comment to Smokey's experience
Was this experience helpful?
Tom
Albino
6yrs
2 found helpful
Hi our male cat has a large black spot which covers his iris, our vet thought it was an ulcer but after different drops etc thinks it may be a tumour now.He is only 6 yrs of age but is albino and born def also, having to remove his eye and with no hearing what a difficult life for any cat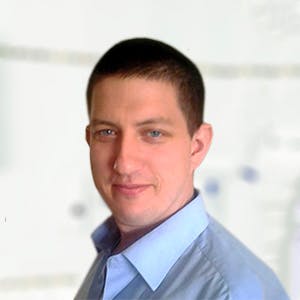 3320
Recommendations
Tom would still retain vision in one eye, whilst the thought of a deaf one-eyed cat is heartbreaking he would be able to adapt relatively easily with his lack of hearing not coming into the equation. Tom with his remaining eye should do well with good support, love and nursing care. Regards Dr Callum Turner DVM
Add a comment to Tom's experience
Was this experience helpful?
Harley
DOMESTIC
7 Years
1 found helpful
My 7 year old cat has bruxism for approx 1.5 years,he has a mitral valve insufficiency noted when he was 2 years old. Still doesnt need any meds. He has a backflow/ or out flow obstruction which is
a loud murmur when he is stressed but diasppears once he is chilled out. Have done various investigations, xrayed head and checked for polyps(none there) dental scale and polish as had gingivits and had 1 tooth removed. Iris melanoma became apparent just less than a year ago and this has progressed slightly but steadily since last July.Decided to find cause of bruxism before considering removal of the eye. CT of head and chest and ultrasound of abdomen have not revealed anything grossly, except that on e of his sinus was absent. Did full mouth dental xrays to make sure not a tooth issue and nothing found. Saw a neurologist who couldn't explain it and suggested a behaviourist and feline medecine vet, who is now reviewing all of his history and trialling opiate based buprenorphine twice daily for a week to make sure not pain related. He had previously tried loxi oral for 2 weeks and gabapentin for a couple of weeks but didnt resolve it. Always associated with being alert and concentrating or after purring. whilst he was coming off the gabapentin did start to use feliway and have seen a bit of difference.After his last GA its developed in to more of a swallow and grind.! Current suggestions are he may have a degree of heart pain because of his backflow, or acid reflux or just plain learned behaviour, none of which helps me in deciding to remove his eye sooner( to prevent spreading) or later or not at all if bruxism is pain related and can't find other cause! Informed his eye is not likely to cause pain or be related to bruxism?
Any insight greatly appreciated!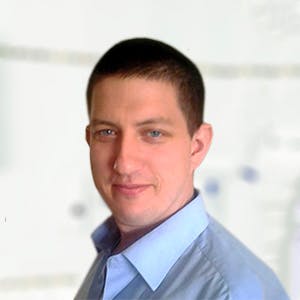 3320
Recommendations
Generally bruxism is related to either pain or nausea (or commonly both); however the cause may due to various sources of pain and it can be difficult to pin down the specific cause. Whether or not to proceed with surgery is a discussion to be had between you and the Surgeon performing the surgery as they need to be comfortable with the health of Harley before proceeding with the surgery. Other causes of bruxism can be stress, dental disorders, temporomandibular joint disorders among other causes; wait to see what comes back from the Feline Internal Medicine Veterinarian. Regards Dr Callum Turner DVM
Add a comment to Harley's experience
Was this experience helpful?
Missy
Tabby Cat
17 Years
0 found helpful
Hello my beautiful missy is 17 year old tabby she has rapidly been very sick over past year and recently been told she has not long to live after vet treated her blood test to diabetes and kidney negative but her eyes filling very dark shade around iris glassy dailyher symptons started few years ago of off balance and weak was told by a past vet it's just old age and arthritis since then she has detonated only last year months now more troubled walking and hunch over her eyes all dark shade increasing in both eyes she in last week has slowed down on eating rarely goes to toliet trouble swallowing tiny food at times her behaviour up and down vet suggest best thing to put her to sleep gave me brochure on cremation he stated I could spend thousand of dollars and still in same position he said the cancer could be anywhere in her and tumour I don't know what to do I'm in preparing soon cremation he gave her time frame less than 6 months I have heaps photos of her eyes vet has been very good but what are my other options for my missy is this cancer in her eyes looks too aggressive and too late ? pension
is tight I don't want my girl too be in too much pain her eyes rapidly growing darker shades ?
Add a comment to Missy's experience
Was this experience helpful?
Milo
tabby
8 Years
1 found helpful
Has Symptoms
Multiple brown spots around pupil
My cat has developed brown spots around both his eyes. I first noticed this a few months ago and thought I'd see if it becomes worse. Now there are multiple spots around his left eye. He is 8 years old. I was wondering whether this is a serious issue and I will be taking him to vets on Monday. Also, what would the cost be for treatment?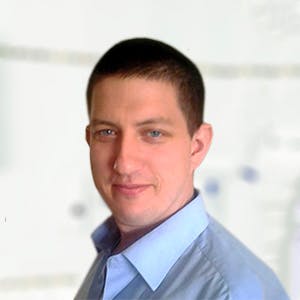 3320
Recommendations
I'm assuming that the spots are visible on the iris as your question mentions around the eye and the symptoms say around the pupil; there are various causes for dark spots on the iris which may include corneal sequestrum, iris melanosis (more likely) among other causes. Without examining the eye myself I cannot determine which structure is affected or make a diagnosis; as far as cost is concerned, this will vary widely depending on the underlying cause and your location (country, state, city etc…). Regards Dr Callum Turner DVM https://wagwalking.com/cat/condition/dark-spots-eye
Add a comment to Milo's experience
Was this experience helpful?
Shimmy
Domestic medium
12 Years
0 found helpful
Has Symptoms
Exopthamic, nasal blockage,
My 12 y.o. cat went to an opthalmologist today and was determined to have a retrobulbar mass (left eye). Her left nasal passage is also blocked from the mass. The opthalmologist believes it is a malignancy. I plan to do and ultrasound of the eye to begin with but I know ultimately a CT scan will be needed. If it is a malignancy is there really any hope without spending a fortune. Everything I keep reading makes.me feel like the answer is no. Is it worth putting her through the whole surgery? I don't want her to suffer unnecessarily for any reason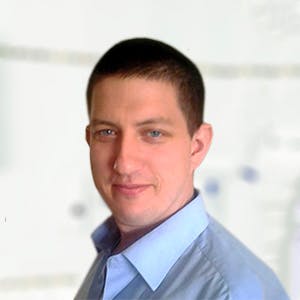 3320
Recommendations
This is really determined on a case by case basis and it seems that the tumour is quite large and would require major surgery to remove which may still be unrewarding in the long term if viable. A CT scan would be best to get a full idea of the severity, but unfortunately there are no cheap options available here I'm afraid. Regards Dr Callum Turner DVM
Add a comment to Shimmy's experience
Was this experience helpful?
Toad
DOMESTIC
8 Years
0 found helpful
My cat just turned 8 in February. She has yellow eyes, but about a year and a half ago I noted that she had a small freckle at the 7 o'clock position on her right eye. By last June, the spot had grown, but it still wasn't very large. I noticed around this last Christmas, however, that it was getting much larger and beginning to surround her iris, and as a result her eyes appeared to be two colors. I thought it was some kind of infection, so I took her in to the vet. They looked at her and her eye and came to the conclusion that it is a melanoma of the eye. They did no testing, other than a physical exam and my telling them about the symptoms. They said the only course of treatment is to remove the eye as soon as possible. She has an appointment in 4 days time to have the eye removed. Since we did no blood work or xrays, should I have them do this before we have the surgery just to confirm that it is, in fact, malignant? Or would the same steps be taken if the tumors are benign? I just don't want to do something that can't be undone. Other than that, she is in excellent health.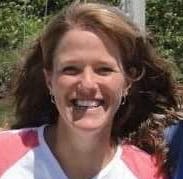 1611
Recommendations
It might be worth having a consultation with an ophthalmologist to make sure that the diagnosis is correct before taking extraordinary measures. it may well be a melanoma of the iris, and the recommended therapy for that condition is to remove the eye, but it would be worth the cost of the appointment to make sure.
Add a comment to Toad's experience
Was this experience helpful?
Sophie
Tuxedo
4 Years
1 found helpful
Hi, my cat has a small round black dot in the upper corner of her eyeball, right upper eye area. Wondering if we need to take her to the vet to get treated, or examined for anything.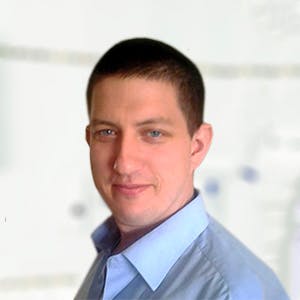 3320
Recommendations
There are a few different causes for black spots on the eye and the specific location of the spot (iris, sclera etc…) would have a bearing on the possible cause; melanoma is a possible cause for a dark spot occurring on the eye. You should have your Veterinarian take a look so they can at least document the spot so they can determine any changes during subsequent examinations. Regards Dr Callum Turner DVM https://wagwalking.com/cat/condition/dark-spots-eye
Add a comment to Sophie's experience
Was this experience helpful?