How to Train Your Cat to Listen
How to Train Your Cat to Listen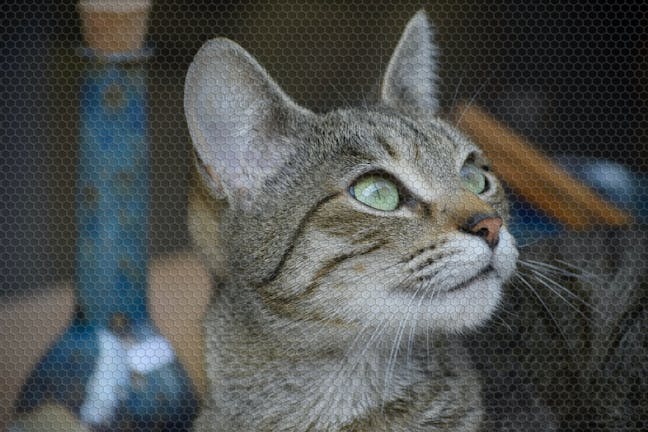 Introduction
Every cat lover knows that part of a kitty's charm is that they like "being a cat". Felines take pride in their independence and choose when they want to acknowledge you. They are often just as happy to ignore you and go about their day, which in many cases, endears them to their pet parents even more.
Having a cat that responds immediately with eagerness, happiness, and glee like a dog does is probably never going to happen. But you can still train your cat to listen to you, and even have them pleased to do so!
Top
Defining Tasks
Training your cat to listen to you involves consistency, praise, and lots of affection. Keep training sessions short and sweet because cats get bored quickly and do not have the same attention span as a dog, for example. Train your cat in different areas of the house so they learn to associate the command with the behavior and not just the room they are in. 
Consider why you want your cat to listen to you. Is it so that they will come when called? Don't expect the same recall abilities seen with eager to please dogs. Cats just have a different outlook on life!
Top
Getting Started
To train your cat, you'll need treats, toys, patience, and kindness. As with training any animal, positive reinforcement is always the best way to go. With cats, in particular, punishment does not garner a good response. 
Felines don't understand punishment the way many other animals do. Training them to want to listen is the best way. Remember to teach your cat that tasty treats, a warm lap, and lots of playtime are rewards happily handed out when good behavior is seen.
Top
Safe and sound
Cats rely on a secure environment. They like stability and they like routine. Assess your cat to determine what environment suits them.
Change and adjustment
Is your cat not listening to you a new behavior? If so, think about what has changed. Is there a new family member, whether animal or human? Have you recently moved? If so, give your cat time to adjust.
Innate instincts
Be aware of a cat's instincts in their environment. Take scratching the furniture as an example. Innate traits like digging and tearing at fabric are common. Provide a scratching post for a cat who doesn't listen. A content cat is more apt to be receptive to you.
Vet visits
Take your cat for regular veterinarian visits. Illness and health conditions like arthritis can cause pain, which your cat may associate with the environment. Getting their health back may open them to listening again.
Expose to people
Don't forget the importance of socialization. Raising a cat to be comfortable with family members and guests is key to listening.
The Name and Treat Method
Use their name
As soon as you bring your forever buddy home, start familiarizing them with their name. Practice their name, using the same intonation, and giving affection.
Cheery voice
When you speak to your kitty, use an upbeat voice and give them a treat now and then as reinforcement for acknowledging the name.
Treat acknowledgement
Try calling your cat by their name when they are involved in something like playing with a toy or gazing out the window. If your cat acknowledges you, even with a glance, give them a treat.
Limitations count
Know your expectations and know your cat's limits. Not all cats will train easily, and not all will be trainable to the same level. Consider how much time you have to spend on teaching your cat to listen, and base your expectations on that, too.
Needs matter
Be consistent with keeping up with your cat's needs. Keep their litter clean. Always have fresh food and water available. When they come to you for affection, greet them by their name and give them attention. This will reinforce the use of their name.
The Redirect Behavior Method
Positive training
As with the other methods, keep the training positive. Don't focus on training just when your cat is not listening. Use the times when your cat is receptive to you to train as well.
No punishment
Don't punish your cat physically or with loud and scary noises. This can lead to stress and fear, two hindrances to your cat listening to you. Fear and nervousness will lead your cat to not seek you out. They may avoid you, as a matter of fact.
Association and change
To redirect behavior, associate the not listening with encouragement for change. Does your cat continuously beg for food when you are eating? Redirect them to another vicinity by exposing them to something that bothers them, such as a fruity or citrusy scent. Then, they'll make the decision to leave their own.
Choose play instead
Is your cat biting? Are they scratching furniture? Redirect their behavior to a favorite toy. First, correct them with a firm 'no', take them to another area, and initiate play. Remember, cats do not understand punishment. Rewarding them when they behave (even when they are not displaying undesirable behavior) will encourage your cat to come to you and listen rather than avoiding you with fear.
By a Pugs lover Grace Park
Published: 01/26/2021, edited: 01/26/2021
---