What is Antifungal Therapy?
Fungal infections in the cat are common. Those most likely to be encountered are ringworm (Dermatophytosis) or malassezia. Ringworm is a potential zoonosis to people, and whilst in healthy individuals it is rarely serious, for those people with suppressed immune systems it could prove a serious complication.
Whilst a wide range of antifungals are available that are highly effective, they are not without side effects. Treatments can be topical such as a cream or ointment that incorporates an antifungal, or they can be systemic such as an oral liquid or tablet. The latter is often necessary for ringworm as it invades deep into the hair follicle. It is also important to disinfect and clean the environment to prevent accidental reinfection or cross infection.
Antifungal Therapy Procedure in Cats
Most cats are treated as out patients in first opinion practice.
In the case of ringworm, long-haired cats may be clipped at the beginning of therapy in order to reduce the shed of infected hairs. Cats that tolerate bathing can be washed in anti-fungal shampoo containing miconazole and chlorhexidine every three to four days, which again reduces shed of contaminated hair.
Once ringworm is diagnosed, systemic therapy is started. This is either an oral medicated liquid or tablets. Liquid medications are better suited to the cat as it is easier to adjust to give an accurate dosage. The most frequently used oral liquid, containing itraconazole, is given on a 'week-on, week-off' basis until repeat fungal cultures come back negative. Older therapies such as griseofulvin tablets are given daily and unfortunately this older drug, although cheaper, is linked to a greater risk of side effects.
Efficacy of Antifungal Therapy in Cats
Modern antifungal drugs are extremely effective, although several weeks of therapy is often required, so the response is not quick. Owners also need to be mindful of the risk of infection posed by environmental contamination. A cat with ringworm sheds infected hairs during the course of their treatment. These hairs pose a potential infection risk to other mammals, including people.
Thus restricting the cat under treatment to one room is a good idea, to make daily cleaning and vacuuming more realistic. In addition, cats with suppressed immune systems are less able to keep fungal infections in check, so prolonged treatment may be necessary.
Antifungal Therapy Recovery in Cats
For a severe ringworm infection it can take several weeks for infected hair to be shed and a healthy coat grow through. For less serious infections, the cat may be able to mix with others again after two to three weeks.
It is advisable for the owner to wear latex gloves whilst applying topical treatments to cats with ringworm. In addition collars, bowls, bedding, and toys should be considered infected and regularly washed and disinfected.
Skin and ear infections caused by malassezia are less contagious, and usually due to an overgrowth of a normal skin inhabitant. These cats do not need to be isolated during treatment and don't pose an infection risk to people. A topical treatment such as an ointment containing miconazole or medicated ear drops is usually sufficient to bring the problem under control. A typical course of treatment for an ear infection is 10 to 14 days.
Cost of Antifungal Therapy in Cats
The cost of diagnosis of ringworm can vary depending on the test. Shining a Wood's lamp on the cat (detects 50% of cases) may be included as part of the consultation fee. However, sending hair plucks away for culture ranges in cost from $10 to $40.
Itrafungol solution requires a prescription and retails for around $80 a bottle. However, this provides sufficient solution to medicate several cats. Your vet may have an open bottle and be prepared to sell you just the amount needed for one cat.
Griseofulvin tablets (prescription required) can be bought for around $30.
Cat Antifungal Therapy Considerations
Ringworm is highly contagious and a zoonosis, therefore treatment is essential. However, the systemic treatments do carry the risk of side effects, including loss of appetite, vomiting, diarrhea, and in a worse case scenario, liver or kidney damage. It is, therefore, important to monitor the patient, stop treatment if complications occur, and speak to your vet.
The dose of medication can be minimized by administering it with a fatty meal, such as giving a knob of butter with food. This improves the penetration of the drug into the skin where it is most needed.
Treatment also needs to be given for prolonged periods of time. Three weeks is a common minimum, with longer needed in some cases, depending on the severity of the infection.
Antifungal Therapy Prevention in Cats
Key to preventing ringworm or malassezia infections are keeping the cat in optimal health. Those cats that are in good physical conditions will have a strong immune system which is better able to police the skin and fight off infection.
Those cats most at risk are kittens, stressed cats, or those with feline immunodeficiency virus or feline leukaemia. Given the infectious nature of ringworm, places where groups of stressed cats live in close conditions is the perfect environment for spread. Unfortunately, this sets up many shelters as potential hotspots of infection.
Observing good hygiene when groups of cats are housed together is crucial. This means not sharing brushes, frequent washing of food and water bowls along with litter trays, regular bedding changes, and disinfection of the cattery accommodation.
It is also essential to identify infection promptly and isolate the affected individuals so they don't act as a source of infection for others.
Antifungal Therapy Questions and Advice from Veterinary Professionals
Max
short hair
8 Years
0 found helpful
I have a very healthy middle aged short haired tuxedo cat that has developed a small 1/2 inch or so bald patch on his left side. A ring worm culture was done but after 14 days was still negative and the vets office discarded it (maybe they should have kept it at least 21 days?). Coincidently, I simultaneously also developed small red flaky bumps on the side of my ring finger. Am I right then in just assuming it must be a slow growing variety of dermatophyte? I'm treating my finger with lotrimin. I don't really want to risk oral meds for ringworm or sulfer/lime baths etc. Would you suggest a topical (have already tried Tresaderm with no improvement or effect), the anti-fungal shampoo, or just see if will self resolve after a couple months? It doesn't bother him at all. He doesn't scratch or lick the area, and it doesn't appear red or inflammed in any way.
Add a comment to Max's experience
Was this experience helpful?
Genske
Domestic mix
3 Months
0 found helpful
I adopted two stray kittens, they were taken to our local vet who said one of them (Genske) had fungal infection patches and scabies, as well as malnutrition. We were prescribed with miconazole + chlorhexidine bath sol. We gave the kittens a bath twice every week using this solution.
What I want to ask is, is it ok for me to apply sertaconazole nitrate cream(2%, Zalain cream) on him to speed up his fungal infection recovery? As I couldn't find literature on the dosing, on whether this concentration is appropriate topically for kittens.
Kittens' current condition: though having malnutrition, has great appetite and excellent activity and vigor; almost half the size as his sibling of the same age, and we pulled out a worm from his anus last time we bathe him (topical med. against parasites were given); many bald patches along the back and face, sparse hair throughout body and limbs; bountiful ear-wax; left eye conjunctivitis treated with antibiotics eye drops.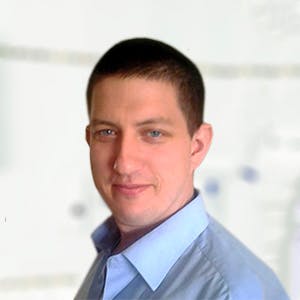 3320
Recommendations
Sertaconazole is not a product intended for use in cats, I have no data for its use either off label; I would just recommend treating as per your Veterinarian's instructions especially with Genske being so young. Regards Dr Callum Turner DVM
Add a comment to Genske's experience
Was this experience helpful?
Beauty
Hemalian Persian
4 Months
-1 found helpful
My kitten has been diagnosed having fungi. She had a spot behind her ear and on the top of her ear. I took her to three vets and each gave me different medications. One gave me oral medication, flunazol,and lamizil creme. Another said that I should stop that medicine because it is harmful for her liver and started giving her weekly injections and said that these shots are for her immune system. The third said that I should stop all medications and only use the cream. I am confused. I stopped the oral medication for a week but the she had another spot. Last week I started with the oral medication and I am using the cream as well. However, I am worried about her liver. She is now 3 monthes and three weeks old. I am confused. What do you advise me to do?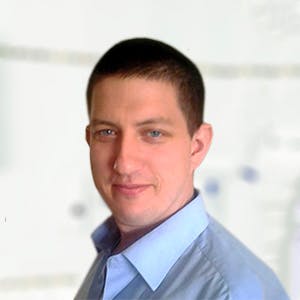 3320
Recommendations
Many different antifungal medications are contraindicated in patients with liver disease or in young kittens, the decision to prescribe any antifungal medication is at the prescribing Veterinarian's discretion; the second Veterinarian may have been concerned with using an oral antifungal in a kitten this age. Without examining Beauty, I don't have a doctor-patient relationship with her, so I cannot change the treatment offer by a Veterinarian after a in person examination. However, treat how you're doing for know and monitor for improvement; generally oral and topical treatment works best for severe cases. Regards Dr Callum Turner DVM
Add a comment to Beauty's experience
Was this experience helpful?
Timmy
domestic short hair
2 Years
0 found helpful
My newly adopted/rescued cat tested with a yeast ear infection. They prescribed drops but this cat hides most of the time and does not know us or his home yet. He does not come out long enough for us to give him the drops and when we try to pick him up he runs. Is there no oral anti-fungal medication we can give to help resolve this? I fear we are doing more harm than good as this cat gets to know us and his new forever home.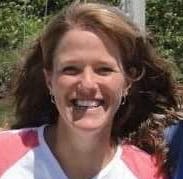 1611
Recommendations
Ear infections don't typically respond well to oral medications, and usually need topical therapy to heal. If you are able to get the drops in most of the time, it may help. If you are completely unable to treat, there are gels available that your veterinarian can put in Timmy's ears that take time to absorb, and those can help with infections. You would need to talk to your veterinarian about this option to see if that is something that they offer.
Add a comment to Timmy's experience
Was this experience helpful?
Jumbo,LILO,stitch, and pleakley
Feline
7 Weeks
0 found helpful
Medication Used
Terbenafine oral solution and
We are fostering 4 kittens who all have ringworm. The vet gave us terbenafine liquid and lime sulfur dip to apply to the affected areas . We were told to give them the oral medication daily and apply the topical solution every 3 to 4 days . It's been 7 days and there has been no improvement. Can we have some advice please ?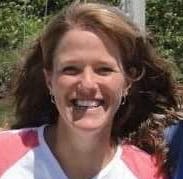 1611
Recommendations
Ringworm can take some time to resolve, as it is a slow growing, and slowly resolving, fungus. If the lesions are not getting worse, you are giving very appropriate therapy, and it may just take more time. Sometimes these kittens need to be on anti-fungal therapy for 4-8 weeks.
Add a comment to Jumbo,LILO,stitch, and pleakley's experience
Was this experience helpful?
Luna
short haired
7 Months
0 found helpful
Has Symptoms
Scabs on the nosebridge. Spread quickly
Scabs nose area,lathargic not eating
I recently had my cat at the vet for ear mites and an allergic reaction to them. The doctor noticed a small scab on her nose and within 2 weeks the scab has spread almost to her eyes.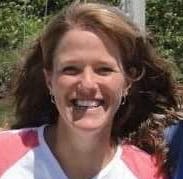 1611
Recommendations
It would probably be a good idea to have Luna re-examined by your veterinarian, as that is uncommon to have a reaction to ear mites, and she may have larger problems. Since I cannot see her or determine what might be going on, having her examined will allow your veterinarian to see her, figure out what is happening, and get her appropriate treatment.
Add a comment to Luna's experience
Was this experience helpful?
Mandrake
tabby
8 Weeks
0 found helpful
Has Symptoms
Areas of ring work above eye
I have a foster kitten from our local shelter. Today I saw a bald spot and we had him blacklist. It glowed around the eyes and ears. I gave him a chlorhexidine bath. And have topical medication. They also gave me itrafungol, however their vet said not to give until 10 weeks old. The literature says it can be used based on weight from 0.5lbs and up. Also, speaking with a few fellow fosters that are vet techs, they say it's ok to start at his age (8weeks about 1lb). Is it ok to start ? He is in a wire crate up and away from all my animals. Any other tips to prevent spreading? How long should we quarantine?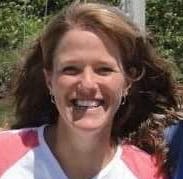 1611
Recommendations
I can't advise on when to start the medication, as I have not examined Mandrake, and there may be a reason that the shelter veterinarian wants to wait - it would be best to call and ask if you can start earlier. Otherwise, you are doing all the right things - bathing with an antifungal shampoo might be better than chlorhexidine, but the act of bathing is the significant benefit to that, regardless. Washing bedding frequently also helps. He should be quarantined until all signs of the fungal infections are gone, most likely until the medication is stopped.
Add a comment to Mandrake's experience
Was this experience helpful?
Bentley
Ragdoll
3 Months
0 found helpful
My kitten got diagnosed with ringworm and they gave him the oral antifungal medicine. I have three other cats that have been exposed should I go ahead and start them on treatment and what would be the dose?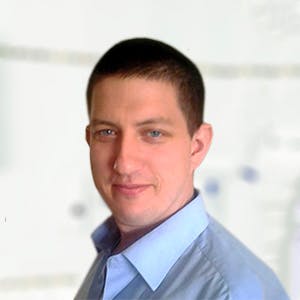 3320
Recommendations
You should keep Bentley isolated from the others and you should clean all bedding and anything else Bentley may have come into contact with; if the others are not showing signs of ringworm you should bathe them all and as I mentioned keep Bentley separate. You could treat all cats, but it may be unnecessary. Regards Dr Callum Turner DVM
Add a comment to Bentley's experience
Was this experience helpful?
Nebula
short hair
6 Months
0 found helpful
My cat is on micaved for ringworm but it's on a weird spot on her neck that we can't cover or use collar. she seems to lay head on paws then lick them. Is it dangerous for her to ingest a little from licking? what should I be watching for?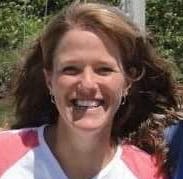 1611
Recommendations
Thank you for your email. A small amount shouldn't hurt her, and that cream tends to taste bad which is a deterrent for her to eat it or lick at it. If she develops any vomiting or diarrhea, it may be related to that and another form of therapy may be needed. If she is eating, drinking, playing normally, then you should not need to worry.
Add a comment to Nebula's experience
Was this experience helpful?
Ano, foki, mona, lisa, flo
Persian
2 Months
0 found helpful
My kittens is about 2 months old, they're got some skin condition, I think its fungal infection. But my brother gave 'em scabies cream and anti flea and thick drops last night. Now my kittens are sick, diarhea, got some fluid out of their nose, mouth, their look dirty, one of 'em died. Please help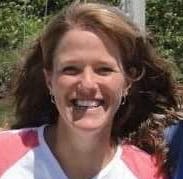 1611
Recommendations
Thank you for contacting us today about the kittens. I'm sorry that they are having problems. I'm not sure if the medication that was used was toxic for them, or too high a dose, or just the wrong medication for what is going on with them, but they need to see a veterinarian today. They don't sound like they are doing well at all from your description, and may need to be hydrated, as well as treated for their skin condition and the effects of what is happening now with the diarrhea. I hope that they are okay.
My cats been biting his fur out from his legs and arms, also the fur around his mouth area seems to be bald. He's under medication because his drooling and twitching his jaws and also white linings on his tongue. Is there an ointment or drugs to stop him to pick out his fur?
Add a comment to Ano, foki, mona, lisa, flo's experience
Was this experience helpful?
Tony Mac 10
Tabby/Maine Coon
5 Months
0 found helpful
I'm a first time mommy and recently rescused an adorable kitten. He has been with me 4 months. Hes about 5/6 months old. I'm extremely worried about the rash he has had since i got him. it start on his neck (No Hair Loss),I applied hydrocortisone for about a week, the neck rash faded so I paused application. The rash has returned and is now along his jaw line and chin. Will this fade to and return on another potion of his body? Is it a rash or an allergy? I've tried switching litter (currently he's using World's best cat litter) and food (current eating Taste of the Wild) and I'm at a lose. Is there any way I can get rid of this uncomfortable rash for my kitten?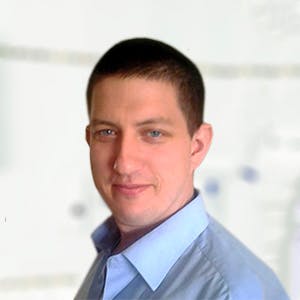 3320
Recommendations
There are various different types of rashes with different causes; I would bathe Tony Mac regularly with a sensitive shampoo and would give cetirizine 5mg once daily in case the cause is from allergies. Without seeing the rash, I cannot say for sure what the cause is but if there is no improvement you should visit your Veterinarian for an examination; also if you haven't already get him neutered too. Regards Dr Callum Turner DVM
Add a comment to Tony Mac 10's experience
Was this experience helpful?