What is Casting and Splinting?
Splinting a limb or applying a cast to a body part are simple and effective ways to isolate and prevent the movement of an injured body part and to give it time to properly heal. Cats (and animals in general) are often fitted with splints or casts when certain injuries occur, as unlike humans, they do not understand the need to rest damaged body parts as they heal and as such require physical restraint to limit their range of motion.
Casting and Splinting Procedure in Cats
To splint a limb, the vet will first apply a sedative or general anesthetic, depending on the cat's willingness to cooperate with the procedure. They will then properly align the ends of the broken bone and rest the splint alongside it. Next, they will secure the splint to the limb using straps which are tightened incrementally so as not to disturb the bone. If a cast is being applied, the vet will (after alignment) soak several layers of bandages in adhesive and press them together, smoothing out any air pockets and creases. Then they will wrap the broken limb in padding and wind the cast material around the outside, to prevent it from sticking directly to the cat's hair or skin. Next, bandages are wrapped around the outside and the cast is left to dry.
Efficacy of Casting and Splinting in Cats
If all goes well, the splint or cast will ensure a good standard of healing for the fractured bone. That said, due to the potential complications of this procedure, most vets will prefer a surgical option instead. Although more technically complex, by implanting screws and other metal structures to keep the bone in place, the vet can ensure that the cat will return to a semblance of its normal routine within a relatively short space of time. Internal fixation of the break will also ensure that there is no room for the bones to move out of alignment and heal incorrectly.
Casting and Splinting Recovery in Cats
Following the procedure, owners will be required to keep a close eye on their cat. Not only will they have to restrict their cat's amount of exercise to avoid dislodging the bone, but they will also have to stay vigilant for the signs of potential complications. The vet will also most likely want to have regular follow-up appointments every few days in order to check the progress of the healing, look for signs of complications and replace the cast or splint if necessary. Whilst the healing time of younger cats can be quite short and they can be expected to be back to normal within as little as a few weeks. Older cats (who make up the majority of splint and cast users) can take as long as several months to fully heal.
Cost of Casting and Splinting in Cats
The price for applying a cast or splint to a cat can be surprisingly high, costing as much as $1,000 in some cases. The cost is, of course, dependent on several factors, including the age, overall health and medical history of the injured cat. On the other hand, alternative treatments such as internal fixation can be expected to cost just as much as a cast or splint.
Cat Casting and Splinting Considerations
Although splinting or casting a damaged limb can seem like the best option for many cats, owners should bear in mind that the procedure does not come without a certain level of risk. The most obvious factor in this regard is the impediment to motion caused by the procedure. Without their natural dexterity, cats can fall victim to any number of additional injuries from being unable to evade dangers, to becoming prone to falling when attempting to navigate around the house. A more serious problem is the risk of cell death due to constriction by the cast or the bindings of the splint. Many cats can have a negative reaction to the constant pressure exerted by casts and splints, resulting in swelling, chafing, infection and even gangrene. In extreme cases, this can even result in amputation of the affected body part. For this reason, owners should keep a very close watch over their pet should they decide to go ahead with this procedure.
Casting and Splinting Prevention in Cats
By making sure their pets have a safe living environment and are not allowed to venture near to main roads, owners can mitigate much of the risk of broken bones. Conversely, this does not mean that the cat should be confined to the house, as allowing them to exercise freely will aid the development of strong, healthy bones and joints.
Casting and Splinting Questions and Advice from Veterinary Professionals
Leo
Bengal
9 Years
0 found helpful
Has Symptoms
Trouble walking with hind legs,
My cat has a T5 compression fracture. We assume he fell from our loft as he is an indoor only cat. He can walk but is very shaky on his legs and drags his back toes slighty. Can I make a sling or cast to help. Im not paying for surgical repair. Doc said he will heal in about 4 months. Its been 2.
Add a comment to Leo's experience
Was this experience helpful?
Kitty
Domestic shorthair
15 Weeks
0 found helpful
Has Symptoms
Gets mad if i touch bottom of cast.
I have a 15 week old kitten that broke the bone by her jjoint. And no vet will look at her but she is trying to play and everything. What can I do at home to help her heal she's in a full leg cast. She doesn't cry or act like she's in pain.
Try keeping her locked in a puppy cage and tie a plastic collar around her neck so that she does remove the bandages
My 12 wk old kitten was slightly lame for 3 weeks and then suddenly developed major pain and the inability to weight bear. The vets are treating the leg pain as a type of slipped capital femoral epiphysis (SCFE) or "hip dysplasia". I have put him in a pack-in-play in the main room of the house. I've darkened one corner of the play pen so he can rest but still be with the family. He seems pretty content.
Add a comment to Kitty's experience
Was this experience helpful?
Sammie
mixed
3 Years
0 found helpful
My cat is an indoor cat and has no claws. He managed to escape the house and was attacked by an American bull dog. He was bitten pretty much on his whole back right leg and also suffered a broken foot. My vet has splinted it but he doesn't walk very well and keeps going backwards. Is this normal? He will only eat if I put the food under his face. He will go to the kitty litter with help but normally just stays curled up in his bed. This is a fresh injury. Just five days ago.
Add a comment to Sammie's experience
Was this experience helpful?
Cookie
Brown tabby
1 Year
0 found helpful
My cat cookie has had a cast on her hind leg for 7 weeks due to a growth plate break. It was sheered completely off. Vet has reset it, and used a splint at first and then casted it once swelling was down. The cast came off yesterday, and I am not worried about the sores, as I know that is normal. What I am worried about is that she is in a considerable amount of pain, and has been "shivering" with pain for the last 24 hours. Her leg is emaciated, and the foot is now turned in, she holds it quite high if she is walking, and cant lay on it. My question is, how much pain should a cat be feeling after this, and if this is stiffness, would she not be seeing some relief by now?
Add a comment to Cookie's experience
Was this experience helpful?
Cid
Bengal mix
2 Years
0 found helpful
My cat recently broke 3 metacarpals when a cat post fell on his paw. The vet put a splint on and gave us pain meds for him to take regularly. He is still pretty rambunctious and fights to be out of the pen but he does seem to be in good spirits and is keeping the splint on. My big concern is our other cat (his sister) seems like she doesn't recognize him and hisses and growls every time she sees him. I don't know if she's scared of the cast or if he smells different but I don't know what to do, have you ever seen this before?
Add a comment to Cid's experience
Was this experience helpful?
Dante
tabby
7 Years
0 found helpful
My 7 year old cat Dante broke his leg (4 metacarpels )in his hind leg. His leg was caught on a drawer hinge. I opted for a cast. This was one week ago. I am trying to keep him contained on one room but he is anxious to get our. meowing and scratching the door. My main concern is follow up X-ray. Vet recommended two week follow up. Xrays are $300! Is it really needed to do X-ray after Teel weeks or can we wait until 5-6 Week mark time?
Add a comment to Dante's experience
Was this experience helpful?
Lonnie
Not sure
11 Years
0 found helpful
Curious whether the advice helped Garfield 6 months ago. In my opinion it is nearly impossible to monitor a cat's trips to his litter box. Despite using a better litter and changing the box frequently my cat still continues to soil his cast at the very bottom. (Fractured all of his metatarsals in one foot.) I've yet to hear any helpful suggestions from my vet or the Internet on how to prevent cats from soiling their casts and prevent infection.
Add a comment to Lonnie's experience
Was this experience helpful?
Hans
British short hair
10 Weeks
0 found helpful
I have a 10-wk old British Short Hair kitten. He began limping the first day that I brought him home. I don't know if he injured his R leg or of if he had this limp at his mother's home. I have not contacted the breeder to question her. I don't plan to as he has become a family member and I don't expect her to do anything about it. My comment is; at the vet they identified what appeared to be a fracture in the LEFT femur but his symptoms (unable to weight bear and pain) were on the RIGHT. As I was driving home from the vet I realized that the incorrect leg was splinted. I brought him back and they reassessed the images and realized that the dysfunction was present bilaterally. They tried to splint both hind limbs. He is too young for any type of surgery as the bones have not mineralized. Question 1: can I give him any natural supplements for enhancing bone mineralization. He doesn't like to eat anything but boiled chicken. Question 2: He is constipated. I've tried belly massage. Any other options to get him to poop? Question 3: He is taking NSAIDs (Metacam). In humans this isn't so great for pain but good for anti-inflammation. Any recommendations for pain management? Thanks for your support and advice.
Add a comment to Hans's experience
Was this experience helpful?
Costa
tabby
10 Months
0 found helpful
My cat Costa just had a cast put on yesterday for his left hind leg. He was stuck at a point and I went to help him and he bit me two times, I had to go to the ER because of it. He hasn't seemed to calm down and we even got more pain medication and an e-cone for him. In a way he flops around in his cage like Magikarp from pokemon. He has not stood up once and stopped using the restroom.
He keeps yowling and freaking out in his cage (a husky cage). We cant pick him up or else he will scratch or attempt to bite.
I want to hold him or help him but I am not allowed to touch him again (my mom does now). He just sounds like he is in a bunch of pain.
I dont know what to do. He seems like he hurts alot. Please help.
Add a comment to Costa's experience
Was this experience helpful?
Scratchy
Bombay
9 Years
0 found helpful
Hi. I just got home from the vet with my cat that has two fractures in her forearm. Vet put a pin in and she had to stay five days there. Anyway, she was so excited I guess being home and snuck away from me and ran up about 15 steps. She acts okay I have her confined in the bathroom. Is she going to be okay you think??
Add a comment to Scratchy's experience
Was this experience helpful?
Chowder
Domestic long hair
3 Years
0 found helpful
My cat, Chowder, had a run-in with a dog about a year ago and when his bones didn't fuse with splinting, we had to have his front leg removed. About 2 weeks ago, we came home from work to find Chowder limping badly, not putting weight on the remaining front leg. Back to the vet we went, xrays confirm a fracture. Forgive my anatomy - with the parallel fore-paw bones, one is clear broken and the other was hanging on barely. They think he jumped down from higher ground and just too much pressure caused a break. He's been splinted, medicated and hanging out in an XL dog crate since then. He remains calm, eats, drinks and uses the litter box without incident. Two days after his latest injury, my father passed away in another state and it has been chaos watching my money fly out the window trying to deal with attorneys and travel expenses. I really do not want to see our kitty suffer, but I simply cannot not pay rent or the dozens of other things that have been getting put off... We were struggling before all this happened. The vet wants us to come back and do another round of xrays, sedating & resplinting. Can I get away with putting off the follow up appointment for another paycheck without being a terribly pet parent? We've already come to terms with potentially having a bi-paw'd cat and seriously would carry him or spoon feed him for the remainder of his days if it came to that. I don't think it will, but I need to know if he's at risk for gangrene or whatever happens when you miss a follow up appt when you're supposed to have it.
Add a comment to Chowder's experience
Was this experience helpful?
Cosmo
Cat
1 Year
0 found helpful
My cat just recently broke her hock joint. And she is so miserable, the vet prescribed ibprofen and clindy Drops , with a split to help it heal, poor babe is miserable and is constantly randomly growling?? And I thought ibprofen was bad for cats?
Add a comment to Cosmo's experience
Was this experience helpful?
Drake
tabby
1 Year
1 found helpful
My cat Drake has a broken leg and now he has a cast on. The vet sent me home with pain and anti-inflammatory medication. He will not move at all, and when he does he growls and hisses and can not move very far. He does eat when I give him food but he has not used the bathroom all day. I even made it so that he could easily walk into his litter box. He is also hiding under my bed so I am having trouble giving him his medication. Should I wait to give it to him until he comes out on his own? Is there any thing I can do to make him more comfortable?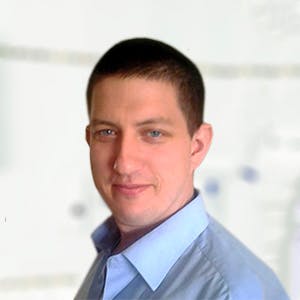 3320
Recommendations
A cast can be uncomfortable for a cat and you should try to keep Drake in a place which is easily accessible for you to give him his medication and to monitor him; if he hasn't been to the litter tray, try to help him do his business. If you're still having difficulties with him you should return to your Veterinarian to make sure the cast isn't causing any unnecessary pain (discomfort is normal) and to see why he isn't going to the litter tray. Regards Dr Callum Turner DVM
Add a comment to Drake's experience
Was this experience helpful?
Kitzu
Not sure
4 Years
0 found helpful
Hello, the other day I heard a bang outside and my cat yowling. I ran outside & saw my cat run in one direction and another cat go in the other direction. I called to my cat but she didn't come home until a few hours later and I noticed her limping. It's her front left paw which she will hold in the air when she walks around. I've been keeping her inside since and she seems to be eating/drinking/using the litter fine. She still walks around and hangs out but it's swollen. I'm thinking she fell off something and fractured it. I can't afford to go to the vet as I just took in another cat with a really bad break in her back leg and the vet bills were not cheap. How could I make a homemade splint?? (and how long should I keep it on?) And should I wait for swelling to go down before splinting?
Add a comment to Kitzu's experience
Was this experience helpful?
Waffles
Tortie
1 Year
0 found helpful
My cat Waffles wore a splintfor 5 weeks and had it removed yesterday . I'm a bit worried about his leg. It looks raw and is bleeding a bit. He has been cleaning the leg and paw. Vet had me purchase an antibacterial and antifungal spray. Gave me no antibiotics. Should clear up in two weeks. Am I just overreacting? Don't want anything to happen to my little buddy. (Who thinks he is a dog).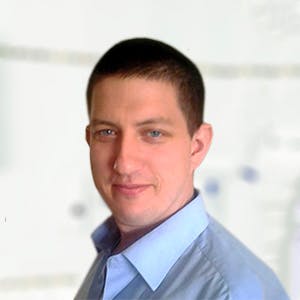 3320
Recommendations
It is not unusual for some skin rubbing to occur when wearing a splint, if the wound doesn't look infected you should just ensure that it stays clean and apply a topical antibiotic ointment to the area. Place a cone on Waffles to prevent any licking and ensure that it is healing, however if there is no improvement or it starts oozing or smelling you should return to your Veterinarian. Regards Dr Callum Turner DVM
Add a comment to Waffles's experience
Was this experience helpful?
Rosie
tabby
2 Years
1 found helpful
My cat broke her elbow and the vet put a cast on it. She has done ok but jumped down off a chair and she acts like she is hurting again but not sever . Is this normal after almost 2 weeks for it to cause mild pain when jumping down? Also for the past couple days since she has felt better she has been sitting and raising her arm up and down almost like she is excercising it. Any ideas why she might be doing that?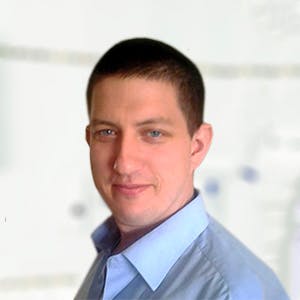 3320
Recommendations
Two weeks is not a long period of time when there has been a fracture and it is possible that further injury has been made to the leg; you should think about restricting Rosie's movement to be on the safe side so that she doesn't cause any further possible injury. Regards Dr Callum Turner DVM
Thank you very much. She was doing very well until she started feeling better and moving around. Is there anything otc or all natural that is safe to give her to help the pain and calm her down?
Add a comment to Rosie's experience
Was this experience helpful?
Kira
Indie
5 Months
0 found helpful
Our rescued kitten Kira, injured his left paw 4 days ago. We immediately took him to the vet and on an X-ray it was identified that all 4 of his metacarpals of the left paw are broken. We've got him bandaged twice and The vet put his paw in a cast but he managed to rip everything apart even with a collar on. He just gets very agitated when an e-collar / split or cast is put. What can be done in this situation. We have put him in his cat kennel to restrict movement but the cast is off at the moment as he doesn't allow it. He's 5 months old. Please advice.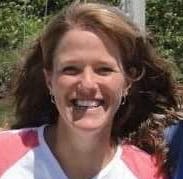 1611
Recommendations
If Kira is not cooperating with treatment, you may need to get a mild sedative for him to allow those bones to heal. keeping him confined is a good idea, but if he is removing the splint, they aren't going to heal. The other option is surgical repair of the broken bones. You can discuss whether sedation might help Kira to keep calm enough to let those bones heal.
Add a comment to Kira's experience
Was this experience helpful?
Spooky
stray
6 Months
0 found helpful
We rescued a cat (6 months to 1year old) it was thrown out of the window. When brinoher to the vet after X-rays we found out that her leg was broken.
Vet put a splint on it. We have her in a large crate so it limits her movement while she heals.,however she got the splint offf 4 times already
The 2nd time we took her back they did another X-ray and it was healing . This 4th time we just can't afford to pay to have the splint put back on again. She is stil in the crate and she's not able to move around a lot she's been healing now almost 4 weeks.
Would she be able to heal OK if we just left her without the splint and kept her in the crate for a couple more weeks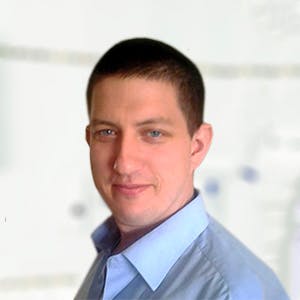 3320
Recommendations
It is always best to keep a splint on as long as possible but it depends on the type and complexity of the fracture; however you should think about getting another splint placed and putting a cone on Spooky to prevent her picking at it when bored. Regards Dr Callum Turner DVM
Add a comment to Spooky's experience
Was this experience helpful?
Szotyi
shorthair cat
1 Year
0 found helpful
Hi. Our cat, Szotyi has a ruptured tendon, so her hind leg has this massive bandage. The vet said we must keep it away from becoming wet. Unfortunately Szotyi was suffering from the side-effects of Metacam and has had diarrhoea for 3 days now. (we stopped giving her metacam four days ago). First question: is it normal that she still doesn't have normal stool? Second question: in that case when she steps into her faeces, can we still clean the bandage with wet wipes or a damp cloth? Or every time that happens, we must rush to the vet for rebandage? Thank you for your kind help.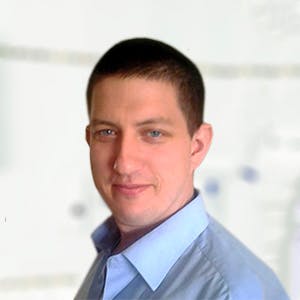 3320
Recommendations
Metacam (meloxicam) may cause diarrhoea (with or without blood) as a known side effect, but is normally self limiting; also the stress of the cast may be having a negative effect on Szotyi's gastrointestinal movements. Try to keep the cast dry and free from soiling, placing a sandwich bag may help but also watching and helping with the litter tray should prevent any accidents. Regards Dr Callum Turner DVM
Add a comment to Szotyi's experience
Was this experience helpful?
Garfield
domestic medium hair
4 Years
0 found helpful
My cat has a cast on his back right leg and he went into his litter box to do his business and when he got out he rolled into his fresh pee and got it on his cast. I am going to take him first thing in the morning to get it recasted, but is there any way to stop this so I don't have to get it re done every time he uses the litter box?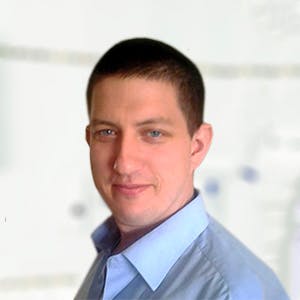 3320
Recommendations
The best way really is to help Garfield each time he visited the litter tray, having the cast on will be difficult for him to maneuver so if you're there (or another family member) you can ensure that he doesn't fall into the litter. Regards Dr Callum Turner DVM
Add a comment to Garfield's experience
Was this experience helpful?
Blacky
stray
1 Year
0 found helpful
Hi my cat was attacked by dogs on 4th of July she was 7 weeks pregnant at that time because of dog attack her humerous bone was fracture and she also developed hernia under belly.at that time vet suggested to abort the kitten with surgery then they will do the bone surgery but some other vet suggest that we should go with casting and may save kitten so the casting is done by the vet after 2 days cat gave birth to one dead kitten and unable to deliver the rest i wait 4 to 5 days but she didn't gave birth on her own so i took her back to vet they perform x-ray and find there is still dead kitten inside her and bone casting is also fail so the vet suggest they will do three surgeries at once so they do bone pining and c-section surgery also the hernia one they suggest full 3months cage rest. they discharge her tomorrow evening when we arrive at home cat suddenly had a seizure about 1min duration. I'm so upset and afraid is this normal?cat also twisting her tongue and scratches it with her paw whenever she awake.i spend so much on vet bills i don't know what to do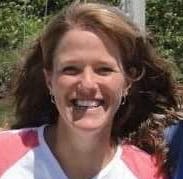 1611
Recommendations
I'm sorry that that has happened to Blacky, and that is a lot for both of you to deal with. Seizures aren't normal in cats, but she may have had some reaction to the drugs used,and it is possible that she won't have that happen again. Since I cannot examine her, it is hard for me to say whether the tongue twisting that she is doing is a problem, but given everything that she has been through, it would be reasonable to have a recheck with your veterinarian to find out what might be going on, and decide whether these new developments need treatment. I hope that she is okay.
Add a comment to Blacky's experience
Was this experience helpful?
Xuna
American Shorthair
2 Months
0 found helpful
Hey my kittens paw got squished under the door with a little push to shut it. I cant afford vet expenses right now. Is there any way I can help her heal and not limp from home ? She's limping and not able to play. I just want her to feel physically better again. Help please!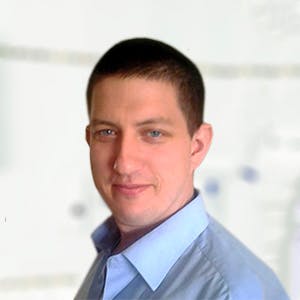 3320
Recommendations
We don't know the severity of Xuna's injury, without examining the paw and possibly x-raying it we cannot know how bad it is; however you should restrict Xuna's movement by placing in a cat carrier or other crate and don't encourage playing or anything else, monitor her for improvement. If Xuna is showing signs of pain you should visit a Veterinarian regardless of cost and monitor her for improvement. Regards Dr Callum Turner DVM
Add a comment to Xuna's experience
Was this experience helpful?
blacky
Local
1 Year
0 found helpful
hi,my cat is beaten by the dogs and her uper elbow bown is broken cat is also pregnant.is casting is better option for her?or should i go with the surgery option in which kitten and cat life maybe in danger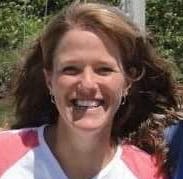 1611
Recommendations
I don't have enough information to give you an opinion on this question, unfortunately. Depending on where the bone is broken, casting may not be an option, and surgery may be a better route. How she handles the anesthesia may depend on how pregnant she is. Since I cannot see her, this would be a great question to ask your veterinarian, as they have examined her and know her situation. If splinting or casting is an option, that may be safer for her in the short term.
Add a comment to blacky's experience
Was this experience helpful?
leo
tabby
9 Weeks
0 found helpful
my kitten has a tibia dislocation on this back left leg. the vet decided a splint was the best option for treatment. my question is, is there any risk for him losing the ability to use the affected leg when the splint comes off? IS there any timeline for how long splints need to stay for this injury? my kitten is 9 weeks and has had the splint for 5 days now. He still walks around and does not seem to be in any pain or discomfort.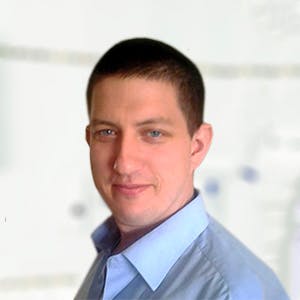 3320
Recommendations
There is no set timeline for a splint to stay in place as it is more important for the underlying issue to be resolve than sticking to a set time frame; however you should be checking in with your Veterinarian to monitor progress. Leo may have some difficulty walking once the splint is removed, but if all goes well should be fine; I cannot say for certain as I haven't examined him, your Veterinarian will be able to tell you more. Regards Dr Callum Turner DVM
Add a comment to leo's experience
Was this experience helpful?
Ariel
domestic short hair
2 Years
0 found helpful
Medication Used
Onsior 6 mg tablet, 1 per day
Hello. My cat, Ariel, has broken 3 of her 4 metacarpals in her front left paw. Based on the x-ray, our vet made the decision to splint her front leg. She utterly refuses to leave the cast on. She removed the cast despite the tape stuck to her fur (she seriously rips it off) and she now has been successful at removing our attempts at new casts going on 4 times. We carefully dissected the vet's cast to remake it, but it doesn't stay on at all. She has gotten so good at removing the casts, they don't even last a minute before she is back to limping around. Other than the very obvious limp, she doesn't seem like she is in pain despite the serious breaks in her paw. I'm at my wits end and am seriously contemplating just letting her run around. I can not afford another $400+ vet visit because they have to sedate her to deal with her. What can I do?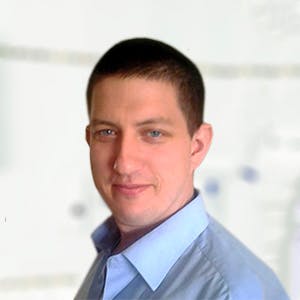 3320
Recommendations
If she is ripping apart the dressing, it may be best to put a cone on her and place her in a cat carrier or a crate to restrict movement; I know it isn't a perfect solution but she needs plenty of rest. I cannot recommend anything else really at this point apart from the need for rest. Regards Dr Callum Turner DVM
Add a comment to Ariel's experience
Was this experience helpful?
Lelu
tabby
4 Months
0 found helpful
I'm pretty sure my kitten has broken her right back foot closer to her pad. Is it urgent that I get her in today or can it wait until my regular vet opens Monday? Also, do I need to make a splint for her while we wait or should she be okay without it?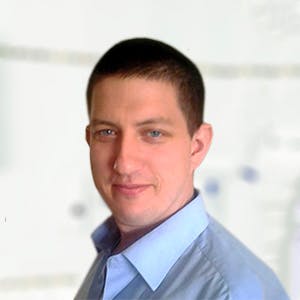 3320
Recommendations
If Lelu is screaming in pain when you touch the paw, you should visit an Emergency Veterinarian immediately for an examination and at a minimum some pain relief; it is a long time until Monday morning and I it wouldn't be ethical to tell you to wait. Don't splint it or anything as owners generally cause more harm than good when doing so. Regards Dr Callum Turner DVM
Add a comment to Lelu's experience
Was this experience helpful?
Stink
Shorthair domestic cat
1 Year
0 found helpful
Has Symptoms
Very limp in his back legs l
Very limp in his back legs
My cat got a splint because he broke his back leg. It's a lot bigger than I expected. He can't move well and meows in pain when he tries. They gave him some medicine but he is still in pain. Will the splint get smaller once I take him back next week to get it changed? I'm worried about him not being able to move anywhere like he is right now.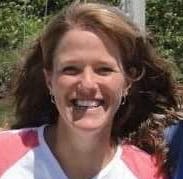 1611
Recommendations
Cats typically adapt quite well to splints and bandages, but if he is still painful, you should have the splint rechecked sooner than a week. He should not be in pain, and there may be something going on that needs to be fixed.
Add a comment to Stink's experience
Was this experience helpful?
Luna
Tortoishell
1 Year
0 found helpful
My cat Luna got caught in a pet gate. We moved in with my mother in law who had big dogs and to separate them, we got this gate. But little did I know, this didn't protect her at all. We took her to the vet, and she's got gauze wrapped around her back leg. We have her on painkillers but she still is very agitated. I don't know how she is to go to the bathroom. If you touch her, She freaks out. She tries to move on her own, but it looks like she's getting her splint all tangled. Ive heard that she can lose muscle if she doesn't move though, so I'm not sure whether to let her do what she thinks is best in her carrier with blankets, or if I need to be helping her. If so what is the right way to help her? I just want her to be okay. Her leg is broken.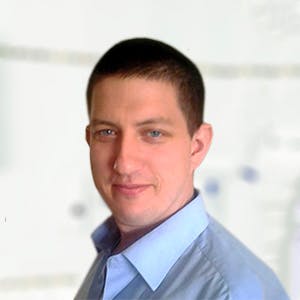 3320
Recommendations
If your Veterinarian wrapped her leg, you should keep it like that; she is probably uncomfortable from not being able to move as freely as she wants and she has the pain from the injury too. You should keep her movement restricted as best as possible and monitor her for improvement. Without examining her, I cannot really give you any different advice. Regards Dr Callum Turner DVM
Add a comment to Luna's experience
Was this experience helpful?
benny
Shorthair
1 Year
0 found helpful
we have a farm cat with what appears to be a broken back hip/femur and i am wondering how to splint it because we do not have time to go to the vet. i can feel fluids and possibly fragments of bone.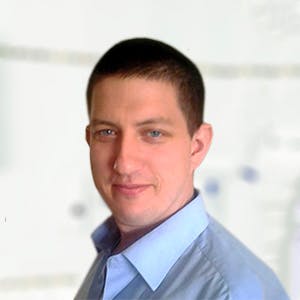 3320
Recommendations
Generally I don't recommend splinting as owners typically put something on too tight leading to restricted blood flow and pooling of blood in the paws and lower leg. Regardless of whether you have time to go to a Veterinarian, you should go since this would be very painful for Benny and at a minimum requires pain relief; no don't try to give any over the counter pain medication like aspirin as this thins the blood and may make things much worse. It would be irresponsible for me to recommend anything other than visit a Veterinarian immediately. Regards Dr Callum Turner DVM
Add a comment to benny's experience
Was this experience helpful?
Nino
tabby
4 Years
0 found helpful
Hello, My cat was run by a car a week ago, I took him to 24 hrs vet, they x-ray the upper legs and hips and there were no fractures; However, they did not x-ray his Paw and after a week of Antibiotics and painkillers he is still limping. He is putting wait on the leg, going up and down the stairs and jumping off chairs but the leg seems to bother him. Can a cat walk with a paw fracture or should I take him back for another x-ray?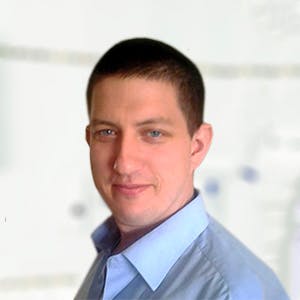 3320
Recommendations
Typically cats are small enough that they fit nicely on to an x-ray and you can see the spine and legs down to the paw easily (normally - some digital x-rays are more specific); it is still very early after the incident and a week isn't a long time. However, I would recommend calling your Veterinarian to check whether the paw was included on the x-ray or not and if there are any signs of fractures. Regards Dr Callum Turner DVM
Add a comment to Nino's experience
Was this experience helpful?
Ratchet
mixed
1 Year
0 found helpful
Hi my cat has a splint on his hind leg, and I noticed yesterday (over a day after application) that his foot is swelling beneath it. I've tried making small incisions on each side to help reduce it, but it doesn't seem to be doing much. I'm afraid of cutting too much and causing the splint to come off (But I do have adhesive wrap that I can apply over it if that becomes the case). I'm not certain what to do as my vet doesn't open until Monday morning and I'd like to reduce his discomfort as much as possible before then.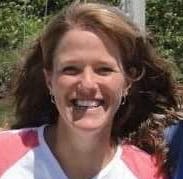 1611
Recommendations
Swelling of the foot underneath a splint can become a serious problem very quickly. I'm not sure why Ratchet has the splint on, but if you aren't able to contact your veterinarian, it would be a good idea to have him examined at your nearest 24 hour clinic to assess the foot and replace the splint. It would be worth calling your veterinarian and see if they have an after hours number that you can contact them at. A lot of tissue damage can occur between now and Monday morning.
Add a comment to Ratchet's experience
Was this experience helpful?
Ethan
Short haired domestic
10 Months
0 found helpful
My cat broke his hock pretty badly, and is now in a splint. He's not reacting very well he's fighting his cast and freaking out. He's growling and meowing and seems uncomfortable. I'm afraid this will hurt him more the way he is reacting. Can this hurt his more? Any suggestions on what to do to make him relax and be comfortable?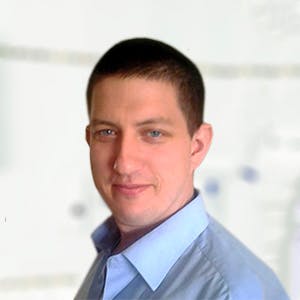 3320
Recommendations
Apart from constant reassurance and comfort, there is not much else you can do; there are medical management options but are usually too extreme for these types of cases. If Ethan continues to freakout, place him in a cat carrier surrounded by blankets to comfort him; otherwise it may be worth returning to your Veterinarian to make sure that the splint is in the correct position and it isn't causing any discomfort for him (more than expected). Regards Dr Callum Turner DVM
Add a comment to Ethan's experience
Was this experience helpful?
silvana
Maine Coon
2 Months
0 found helpful
I accidentally stepped on my kitten's foot and now its a day later and there are no cuts neither is there swelling but she is still kinda limping, she uses the foot for balance more than she uses it for walking or running I would like to know what to do. thank you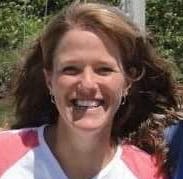 1611
Recommendations
Thank you for your email. WIthout examining Silvana I'm not sure if her foot is strained, or fractured, or just sore. It would be best to have her examined by a veterinarian to assess her injury and see what the most appropriate therapy will be. I hope that she is okay!
Add a comment to silvana's experience
Was this experience helpful?
Dusty
Russian Blue
1 Year
0 found helpful
My cat has broken both left legs. He is in casts. He seemed to have pushed both casts down about an inch or so. I cannot afford to be constantly replacing the casts and it was only put on yesterday. Do I need to take him back immediately or can it wait for the 2-week follow up appointment?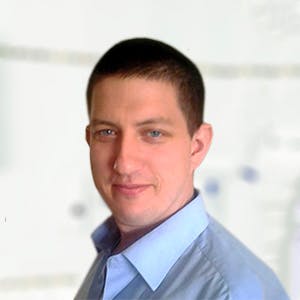 3320
Recommendations
I would return to your Veterinarian as the splints are placed in a specific position to ensure that bones and joints are stabilised; if they are not giving the right support or the slip more they will not be effective and end up costing you more in surgery. An inch is a lot in a cat. Regards Dr Callum Turner DVM
Add a comment to Dusty's experience
Was this experience helpful?