What is Chiropractic Care?
Chiropractic Care for cats is a holistic way to improve the health of a feline's joints and spine without the need for surgery or drugs. A chiropractic adjustment works to restore proper alignment of the joint and spine to allow the entire body to function normally. A veterinary chiropractic specialist performs feline chiropractic care, pinpointing the cause of the illness, effectively removing the symptoms associated with the illness and encouraging the body to promote self-healing.
Chiropractic Care Procedure in Cats
Chiropractic care for cats has over 100 different chiropractic methods, as it depends on the location of the problem and the specific technique the veterinary chiropractor is using. The veterinary chiropractor may use a mechanical adjustment device such as an activator in his or her procedure, or the specialist may simply use their hands to further identify the problem. In general, the veterinary chiropractor will first identify the specific sign of subluxation. Identifying the specific location of the problem may require an x-ray of the feline's skeletal system, but a physical examination may be the only diagnostic tool used. The affected portion of the cat's anatomy is located and the underlying bone is stabilized using the adjuster, allowing the actual adjustment to begin.
The adjustment focuses on moving the joint in the specific direction needed to return to its normal functions. The chiropractor's movements will be a controlled thrust motion, paired with high-velocity and a short elevation. In the spin, one chiropractic adjustment creates an open space lower down in the spinal column that will require a similar method of adjustment. One subluxation causing other areas of the body to become unaligned is referred to as associated subluxations, which will further align the total spinal structure.
After treatment, the veterinary chiropractor will reevaluate the cat's range of motion and ensure there is no associated pain to be found. The cat will then be allowed to move around the room to further evaluate of the adjustment has made a change in the cat's gait.
Efficacy of Chiropractic Care in Cats
The efficacy of chiropractic care for cats depends on the condition the feline is affected with and the specific cat. Some felines benefit greatly from chiropractic care, while others have a very minimal response.
Chiropractic Care Recovery in Cats
Chiropractic care for cats often requires several adjustments before the feline makes a complete recovery. Joints, especially in the hips, tend to slide back out of place and will require several adjustments before the joint will stay placed in that area. The veterinary chiropractor may suggest exercises to perform with the feline at home, physical therapy, and medications to aid in the feline's recovery.
Cost of Chiropractic Care in Cats
The cost of chiropractic care for cats depends on the chiropractic provider, your cat's age, and current condition. In general, the initial visit will run about $125 and all follow-up appointments are often half of the initial appointment cost, running about $50-$75. Ask your veterinarian for an estimate for your feline chiropractic needs.
Cat Chiropractic Care Considerations
Chiropractic care for cats is not intended to cure a feline from any disease and it is not meant to replace surgical care. However, chiropractic care is an excellent form of treatment for patients with chronic illness, such as arthritis. Chiropractic methods will also improve a feline's mobility and give him or her an overall better quality of life.
Chiropractic Care Prevention in Cats
Chiropractic care for cats is difficult to prevent, as so many condition can benefit from chiropractic practices. However, injuries to the skeletal system, such as hit-by-car or falls, can be prevented with simple safety precautions.
Chiropractic Care Questions and Advice from Veterinary Professionals
MB
Long hair domestic
12 Years
0 found helpful
I arrived home the other night and my cat could not move her hind legs and tail, she has more movement in the left hind leg than the right one. We took her to the vet who did xrays and blood tests, nothing appeared abnormal. She is eating and using the litter box, we are monitoring her condition over the next week to see what happens. Would chiropractic treatment be beneficial for her?
If you're cat is having any kind of trouble walking, your regular vets will NOT be able to help. You MUST take your cat specifically to a neurologist or chiropractor.
Add a comment to MB's experience
Was this experience helpful?
Gracie
American Shorthair
16 Years
0 found helpful
Has Symptoms
Arthritis Pain, Asthma and Allergi
Arthritis Pain, Asthma & Allergies
My 17 year old black cat has asthma and arthritis. She was prescribed fluticasone for asthma which seems to be working. As for the arthritis, I have tried many different supplements, but the only one that works is CBD oil and CBD treats. I think the CBD is also helping the asthma. I am wondering if chiropractic treatment would further help with both conditions. Thanks.
Add a comment to Gracie's experience
Was this experience helpful?
Kyro
Domestic shorthair
3 Years
0 found helpful
Has Symptoms
Wobbly rear gait; loss of balance
My cat just got over a UTI but was still eliminating outside the litter box. But my vet said somehow now his spine is messed up which is causing him to wobble and lose balance in the back legs. Kyro didn't start the wobbling until a little bit after the first vet visit. His vet said something about the possibilities of a slipped disc, tumor, stroke, etc or something else that is causing pressure on his bladder and making him leak urine. He did a xray and there was no fractures or anything broken. I thought maybe since he wasn't eating/drinking much he was weak and every time he went to jump he'd fall on his back legs/behind when he landed. Will a chiropractor help with whatever is going on with his spine? He also started prednisolone today for two weeks. Is the chiropractor a good option/combination with the steroids to help whatevers going on with his spine? He still uses his back legs & lands on his back feet sometimes, but he drags his tail and sways his back legs when he walks. Will the steroids help relieve the pressure on his bladder?
Add a comment to Kyro's experience
Was this experience helpful?
Midnight
Domestic shorthair
14 Years
1 found helpful
Our 14 year old cat has constant fecal incontinence. He has previously been constipated and goes back & forth between constipation & incontinence. He had surgery to remove a cyst from his back when he was younger & always walks with his back hunched, his tail doesn't go back & forth only ever up & down, & he was overweight for much of his life. We have tried so many trees mentioned through our vet; may chiropractic work help him?
Add a comment to Midnight's experience
Was this experience helpful?
Mumford
Maine Coon
2 Years
1 found helpful
My cat is almost 2 years old- and we were told both his femoral heads are fractured due to genetics and possibly too early of a neutering. We were only given the option of a $2500 surgery where they would remove the femoral head and create a false joint... both th surgery and recovery afterwards seems crazy for such a young cat. Can chiropractic care help reverse this? And maybe help him heal on his own without surgery?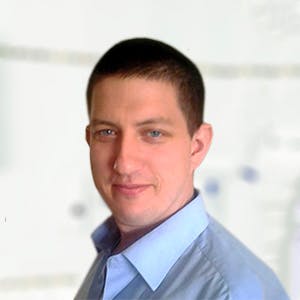 3320
Recommendations
This type of problem wouldn't be able to be corrected with a chiropractic adjustment given the nature of the problem; removal of the femoral head is the best course of action especially in a lightweight animal like a cat. I understand you concerns regarding cost, but I would suggest looking for a charity clinic in your area or a nonprofit that may be able to help with the cost if this is an issue. Regards Dr Callum Turner DVM
Add a comment to Mumford's experience
Was this experience helpful?
Pita
Maine Coon
3 Years
-1 found helpful
My husband, who has mobility issues, fell on our 3 year old Maine Coon on Friday, 03/16/18 I took him to the vet - ex-ray shows a dislocated hip. The veterinarian tried to put it back in place under general anesthesia with no success (due to torn ligaments). Per my vet, we will wait a couple of weeks to see how cat does - if he's getting along fine, no need to do anything. If he still is having pain, surgery to remove the ball to prevent bone rubbing on bone would be advised. Would a chiropractor be able to move the joint so surgery would not be needed? At this time cat is tenderly putting weight on affected leg.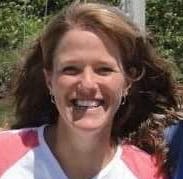 1611
Recommendations
Thank you for your email. Dislocated joints can be difficult to keep in, once those ligaments are torn. Most cats don't do well once that hip is out, and it can be a source of chronic pain. A chiropractor won't be able to keep the joint in any more than your veterinarian, and it would be best to schedule the surgery so that he can move along the road to recovery more quickly. Typically, the surgery to remove the femoral head is quite effective.
Add a comment to Pita's experience
Was this experience helpful?
misha
tabby
4 Years
0 found helpful
My 4 year old cat has been having an ongoing UTI. She's had an antibiotic treatment and shes also on a special Royal Cann UTI diet.I've tried everything. Would she benefit from Chiroptactic adjustment ?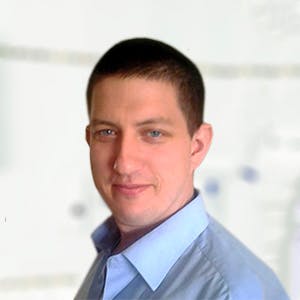 3320
Recommendations
Whilst the field of chiropractic adjustment is beneficial for patients with musculoskeletal disorders, I don't see any benefits for treating infections or other conditions. Regards Dr Callum Turner DVM
Add a comment to misha's experience
Was this experience helpful?
Noris
Khao manee (possibly) (white e& different col
17 Years
0 found helpful
Has Symptoms
Noris has shedding in both hips
Can my 17 year old cat have a chropractic procedure done? She has problobly a 6/10 pain level. Reason wondering because I don't know if she would be harmed by it.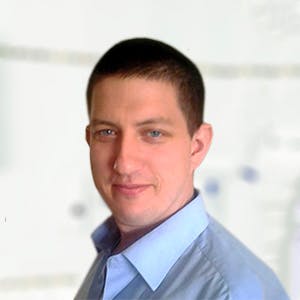 3320
Recommendations
Firstly it depends on whether the issue may be resolved by chiropractic adjustment or not; secondly any adjustment or the decision to perform an adjustment is at the discretion of the practitioner. Regards Dr Callum Turner DVM
Add a comment to Noris's experience
Was this experience helpful?
Kaju
Mix
9 Months
-1 found helpful
Young male with what seems like recent hip dislocation through blunt force trauma. We are in Istanbul caring for the street cats. Chiropractic would be plausible treatment? feels like out in front. He is very protective of not only back left hip area...but leg and paw as well. Limps and barely touches back left paw to ground...only to balance. lays on the side often to apply pressure and protect. since he has lived in cat colony on stairs by our flat, have watched him grow. This is within last month.brought him in a few days ago and he is resting and eating...to be neutered tomorrow. concerned nerve damage will follow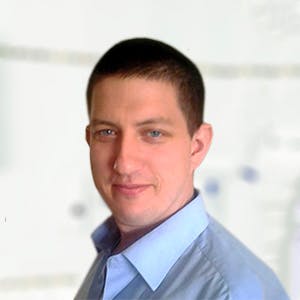 3320
Recommendations
Without examining Kaju I cannot say whether or not if chiropractic care would be suitable; without an x-ray to assess the integrity of the hip joint (femoral head and acetabulum) I cannot say if manual closed reduction or any other manipulation is suitable. The Veterinarian neutering him tomorrow will be able to palpate around the joint and have an idea, but it is down to them whether they decide to reduce it or not. Regards Dr Callum Turner DVM
Add a comment to Kaju's experience
Was this experience helpful?
Missy
Tortie
15 Years
0 found helpful
I've taken my cat to the vet twice lately. She goes through periods of time where her back legs don't function properly, to the point of drunk-like walking or just falling to the side a lot, she basically has not backend control and it gets less obvious as the week progresses. After, it goes away and about two weeks later she's back to weak legs. We've done a X-ray and blood work and nothing is out of the ordinary. She is 15 years old it just started happening. I also noticed she twitches harder and more often now. Is this something getting adjusted could help?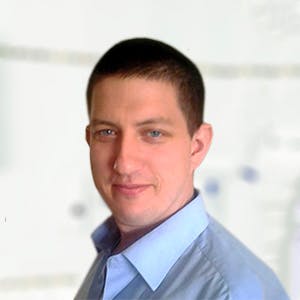 3320
Recommendations
If x-rays haven't shown any anomalies, Chiropractic adjustment would most likely be unrewarding but worth a consultation if you are curious; other options like laser therapy may be more appropriate. Without performing an examination it is difficult to say what the best course of action may be. Regards Dr Callum Turner DVM
Add a comment to Missy's experience
Was this experience helpful?
Marlee
Calico
6 Months
My 6 mo old kitten was limping one night and we brought her to the vet and they barely touched her and only watched her walk for a minute and said that she needed x rays for a possible fracture in the leg that ran about 350 a piece and than aftercare would be more. Took her to a veterinary chiropractor instead and they took her x rays for only 130 dollars and found that her vertebraes were not aligned. they Aligned her spine for only 50 dollars and we are already seeing a difference in her behavior and symptoms after a few days. Will definitely be going back to chiropractor before a regular vet.