What is Colopexy?
Colopexy is a surgical treatment used in cats to treat rectal prolapse. It is indicated when rectal prolapse is viable but not digitally reducible or if there is a history of repeated prolapse. The goal of colopexy is to treat rectal prolapse and prevent future occurrences of rectal prolapse. Rectal prolapse is a common problem in cats, however, cases that require surgery are more rare. Surgery is often provided after medical management options have been exhausted. Your veterinarian will assess your cat and determine if surgery is needed to treat rectal prolapse. If so, your vet may refer to a boarded veterinary surgeon to perform the surgery.
Colopexy Procedure in Cats
Before surgery, the veterinarian will give your cat a thorough physical exam and ensure that your cat is healthy enough for surgery with basic bloodwork. As with most surgery, you cat will need to be kept off food for 24 hours the day before surgery to ensure that there is not an adverse reaction to the anesthetic medications used. The steps of the surgical procedure are detailed below.
Midline incision made
The descending colon is gently pulled to reverse the rectal prolapse
The colon is tacked to the left abdominal wall (colopexy) by cutting the outer layer of the colon and sewing it to the peritoneum
Colopexy is done in 3-4 sites along the colon
If the prolapsed tissue has died (is devitalized) the the devitalized tissue is removed and the remaining rectal tissue sewn together (resection and anastomosis)
Efficacy of Colopexy in Cats
Colopexy typically is very successful in managing rectal prolapse, however, it should be used after medical options have been exhausted to ensure that your cat is not subjected unnecessarily to an invasive and more expensive procedure. Medical treatment of rectal prolapse includes treating the underlying cause (i.e. treating the parasite infection for kittens), manually reducing the prolapse, and using a purse string suture to hold the prolapse in place while inflammation of the associated tissues is being treated.
Colopexy Recovery in Cats
Your cat will likely be placed on pain medication and antibiotics for the first few days after surgery to reduce pain and swelling associated with surgery and prevent infection associated with a "dirty" surgery. Your cat will need to stay still for the first 10 days after surgery while the stitches are healing, and the skin incision site will need to be checked daily for signs of infection (swelling, redness, discharge). Your vet will remove the sutures and check the incision after 10 days. Once your cat is fully recovered from surgery there should be no further maintenance needed.
Cost of Colopexy in Cats
Colopexy can cost between $800 and $1,800 depending on the severity of your cat's case and the cost of living in your region.
Cat Colopexy Considerations
Since colopexy is a surgery, there are significant risks associated with it, most notably infection, bleeding, and suture failure (dehiscence). Colopexy should only be used after other treatment options have been exhausted.
Colopexy Prevention in Cats
Preventing colopexy involves prevention of the causes of rectal prolapse. To prevent rectal prolapse in kittens, it is important to deworm kittens to prevent them from developing intestinal parasites. Deworming kittens also has a positive effect for the humans in the family by reducing their exposure to feline endoparasites which can cause illness in humans.
For older female cats, rectal prolapse is associated with difficult births (dystocia). To prevent this, the best solution is to always spay your female cats. There are numerous health benefits to spaying your cat--namely the prevention of mammary tumors. If your cat is being used for breeding and therefore cannot be spayed, it is important to understand when your cat becomes pregnant and to get proper veterinary care when she does get pregnant. Proper veterinary care throughout the course of your cat's pregnancy can alert your veterinarian to potential problems before your cat gives birth.
For older male cats, it is important to avoid urethral obstruction. Keeping your male cat well hydrated and on a special diet to prevent stones can prevent urethral obstruction. Unfortunately, some urethral obstruction is due to spasming of the urethra. In those cases, it is important to take your cat to the vet immediately if you see signs of straining to urinate as this can be alleviated medically before symptoms become severe.
If rectal prolapse does occur then acting quickly to have your cat seen by a veterinarian increases the chance of the prolapsed tissue remaining healthy so that medical management can occur.
Colopexy Questions and Advice from Veterinary Professionals
Lexington
Male cat
6 Months
0 found helpful
I have a 6 month old grey ferral kitten with a prolapsed rectum that I'vehad to the vet three times and he continues to re-prolapsed. I am looking for a vet that can do the surgery needed close to me but can't find one.
Im sorry if i misspelled some words i meant to say "my cat gave birth and had a large lump" and i misspelled a word when i said "im very scared about my cat because i love her alot'
Hello my name is luis and my cat had gave birth and i a large lump came out her rectum or vaginia and i did research and it was prolapse i need more information and very scared like i dont want my cat to die which made me really sad but i just dont understand when she gave birth why did prolapse happen and can someone please help im very scared about my cat because i love alot
Add a comment to Lexington's experience
Was this experience helpful?
Zilu
Selkirk Rex
11 Weeks
1 found helpful
I rescued a kitten who had a prolapsed rectum. She had a purse string surgery but sadly her rectum still pops out when she poops. It comes out maybe half of a centimeter. I went to another vet and they told me to use lube and push it back in. So that's what I've been doing for the past 2 weeks or so. Since I brought her to the new vet she was tested for parasites and she has giardia. We are almost finished with the first round of treatment for that. The vet said that she will probably have to have another treatment for the parasites. They are keeping the stitches in to help contain her rectum (they are worried it may pop out further without the stitches). Do you think colopexy will be needed? I feel like it might but I'm really hoping it isn't because I don't have the money for it. :( Any advice? Think her muscles are weak?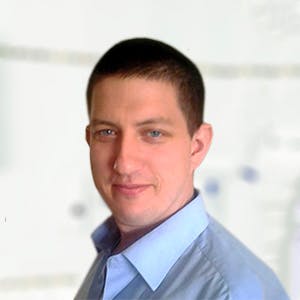 3320
Recommendations
In a kitten this young, sometimes a purse string suture is sufficient and the issue may improve with that alone; however if this is a constant issue with no sign of improvement, surgical intervention may be required. Your Veterinarian will guide you on their thoughts on whether they feel surgery is the way to go or not. Regards Dr Callum Turner DVM
Add a comment to Zilu's experience
Was this experience helpful?
Ladybug
domestic short hair
3 Months
0 found helpful
My husband and I foster for our local animal shelter and have been fostering a litter of kittens for the past month. Almost immediately one of the kittens began to prolapse after a bout of diarrhea, we quickly brought the whole crew in and had them dewormed and put on anti-diarrheal medication. The diarrhea went away but she has since continued to prolapse at least 3 times a week. She originally had 2 purse-string operations which were unsuccessful, but in the last two weeks we have been able to manage her condition with daily doses of Enulose. If she prolapses we catch it immediately rinse with a high salinity wash, make sure it stays clean, and put a little e-collar on. The one thing I can't help but notice about her compared to her litter mates is that she has very little muscle mass, her head looks so big because her neck is very small and her back end is very skinny with very little muscle. She strains to go to the bathroom like she has a hard time pushing like a normal cat. Sorry I've been so long-winded but I have a lot of experience working with cats and Ladybug (aka "Bug") is giving us a run for our money. We are going to keep her and add her to our collection of misfits and disabled cats because during this process she has become ours. Do you think the only path for her is a Colopexy? Or can we continue down the path of simply managing the recurrent rectal prolapses this way?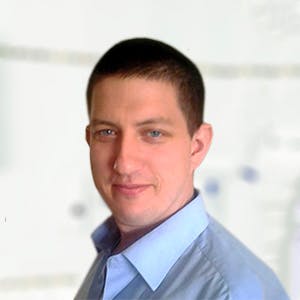 3320
Recommendations
Many cases with resolve with a purse string suture and medical management, however some cases may require surgical intervention which depending on a few different factors may include colopexy (invasive surgery) or resection (less invasive). Manually replacing the prolapse every time it pops out is not a long term solution really, but you should discuss this with your Veterinarian. Regards Dr Callum Turner DVM
Add a comment to Ladybug's experience
Was this experience helpful?