Gabapentin for Cats
Written By Tim Falk
Published: 07/30/2021
Updated: 07/30/2021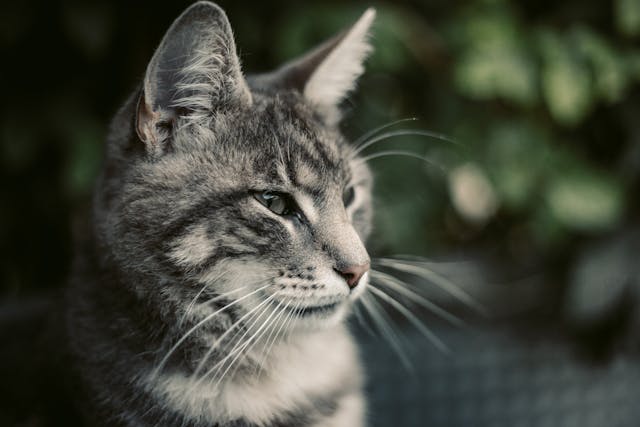 Gabapentin is an oral anticonvulsant used to prevent seizures and relieve pain in cats. In addition, gabapentin for cats can be used as an anti-anxiety medication to help reduce fear and stress before veterinary visits.
Keep reading to find out more about the dosage amount, effectiveness, and potential side effects of gabapentin for cats.
Cost
The cost of gabapentin varies depending on the size and form of the medication you buy. To give you a rough idea of how much you'll have to pay, 300-milligram capsules of gabapentin are available online for between $0.15 and $0.30 per capsule.
Dosage 
Gabapentin for cats is an oral medication that can be given as a tablet, capsule, or liquid. It can be administered with or without food.
The appropriate dosage amount of gabapentin will vary depending on the condition being treated and how much your cat weighs. However, a commonly recommended dosage amount is 5 to 10 milligrams per kilogram of body weight, given orally every 8 to 12 hours.
Follow the dosage instructions provided by your veterinarian closely.
Efficacy
While the exact chemistry of how this drug works is not yet known, several studies have been conducted into the efficacy of gabapentin for cats.
One study tracked how gabapentin affected activity levels and perceived mobility impairment and quality of life in older cats with osteoarthritis. While activity levels were lower than in cats treated with a placebo, pet parents of cats treated with gabapentin reported improved mobility.
Another study examined the long-term use of gabapentin for 3 cats with musculoskeletal pain or head trauma. The results demonstrated the benefit of gabapentin in controlling pain for both conditions, with researchers concluding that the medication may be a valuable accompaniment to help manage chronic pain.
As for the use of gabapentin for cats as an anti-anxiety medication, one study examined the effects of a single dose of gabapentin on the signs of stress displayed by animals during transportation to, and the performance of, a vet exam. It found that both pet parents and veterinarians reported that patients were much more compliant after being given gabapentin rather than a placebo 90 minutes prior to a vet visit, prompting researchers to conclude that this medication is a safe and effective option for reducing stress and aggression.
However, in this same study, ataxia, hypersalivation, and vomiting were all reported as side effects of gabapentin, along with the common side effect of sedation. 
A more recent study, published in the Journal of Feline Medicine and Surgery in 2020, examined whether the pre-appointment administration of gabapentin would affect stress levels in cats before and during an injection. It showed that a sedative effect may be the cause of observed lower stress levels in cats treated with gabapentin.
Finally, this medication has also been shown to have an appetite-stimulating effect in cats recovering from spay surgery, and to reduce fear responses in cage-trap confined community cats.
Side effects
Just like any other medication, gabapentin for cats may cause certain side effects. These include:
The symptoms of sedation and incoordination can be managed by starting with a smaller dose and then gradually increasing to the desired dose. 
Considerations 
Gabapentin for cats should be used with caution in pets with kidney problems. It should also not be used in pregnant animals.
If being used to treat epilepsy, you should not abruptly stop giving gabapentin to your pet as this may lead to withdrawal seizures. Instead, you should gradually taper your cat's dose to wean them off the medication.
Drug interactions 
Gabapentin may interact with the following medications:
Oral antacids

Pain relievers (hydrocodone, morphine)
Make sure your veterinarian knows about all the medications your pet is currently taking before prescribing gabapentin for cats.
Allergic reactions and sensitivity
Gabapentin for cats should never be given to animals that are known to be allergic to this medication. If your cat experiences an allergic reaction, symptoms may include swelling, difficulty breathing, and hives. Contact your veterinarian immediately if your cat has an adverse reaction to the medication.
Frequently asked questions
Do I need a prescription to give gabapentin to my pet?
Yes, you'll need a prescription from a veterinarian to give this medication to your cat.
How should gabapentin for cats be stored?
Gabapentin tablets and capsules should be stored at room temperature and kept dry. Be sure to keep the medication out of reach of children at all times, and follow any storage instructions on the label.
My cat is extremely anxious about veterinary visits — could gabapentin help reduce their stress and anxiety?
Gabapentin can be used as an anti-anxiety medication for cats, so speak to your vet about suitable options for relieving your pet's vet-visit anxiety.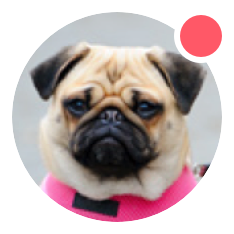 Need pet insurance?