What is Digit Amputation?
Digit amputation is a surgical procedure used to treat conditions affecting the toes that are unresponsive to conservative treatment. Amputation is the treatment of choice for digit cancers. There are two types of digit amputation: partial and total. Partial amputation is the removal of only part of a phalange, or toe. Total amputation is the removal of the entire phalange. Cats that undergo digit amputation may also require additional treatments in order to manage the underlying condition.
Digit Amputation Procedure in Cats
The cat will undergo preoperative testing to ensure it is safe to undergo anesthesia.
General anesthesia and analgesics will be administered intravenously.
The surgeon will clean the toes prior to amputation.
The surgeon will make the initial incision into the skin.
A tourniquet or stay sutures will be used to cut off blood supply to the toe(s) requiring amputation.
A scalpel or laser will be used to remove the toe(s), surrounding collateral ligaments, and extensor and flexor tendons.
The surgeon will then close the wound using absorbable sutures.
The cat may be hospitalized following surgery depending on its condition.
A pressure bandage will be applied for up to forty-eight hours
Efficacy of Digit Amputation in Cats
The efficacy of digit amputation will vary based on the condition it was used to treat as well as which toes were amputated. A cat's third and fourth toes bear the majority of its weight. If these toes are amputated, a cat will have a more difficult time adjusting. In cats diagnosed with cancer, the prognosis will vary based on the type of cancer diagnosed. Squamous cell carcinoma treated with digit amputation tends to have a better prognosis than melanoma.
Digit Amputation Recovery in Cats
Analgesics will be prescribed to manage postoperative pain, and antibiotics will also be prescribed to prevent infection. Cats will need to wear a bandage for one week following surgery to prevent contamination and wound rupture. Cats should be able to bear weight on the limb after it is released from the hospital. However, activity should be reduced or prohibited for up to three weeks after surgery to prevent delayed healing. Owners should monitor the surgery site each day to ensure bleeding, swelling, and/or drainage has not occurred. A follow-up appointment will take place two weeks after surgery to remove sutures, monitor healing, and administer additional treatments.
Cats that have been diagnosed with malignant cancers will also require radiation or chemotherapy. Four to six rounds of chemotherapy are usually administered at three-week intervals. Radiation treatment will begin two weeks after surgery, and will take place five days per week for up to twenty-one sessions. Short-acting anesthesia will be required for these treatments. Cats that have been diagnosed with melanoma may benefit from a melanoma vaccine.
Cost of Digit Amputation in Cats
The cost of digit amputation in cats will vary based on standards of living and additional costs incurred, such as preoperative testing and additional treatments. The average cost of digit amputation is $350.
Cat Digit Amputation Considerations
Complications of digit amputation, although rare, are possible, and may include:
Infection
Wound rupture
Tumor recurrence
Lameness of the limb
Most postoperative complications resolve fairly easily and quickly. In rare cases, digit amputation will result in loss of limb function or lameness. Additional surgery may be required to correct this complication.
Digit Amputation Prevention in Cats
Cats should be prohibited from engaging in activities that may result in severe trauma to the toes, including falling from heights and being struck by a vehicle. Genetic and cancerous conditions cannot be prevented. Cats diagnosed with a genetic defect or cancer should not be bred.
Digit Amputation Questions and Advice from Veterinary Professionals
Francine
DSH.
10 Years
1 found helpful
Has Symptoms
More lethargic than normal.
Hello, My cat had her fourth carpal digit removed on May 29, 2018. A biopsy revealed the condition to be "Lymphoma with necrosis and chronic inflammation. No boney involvement". As of today, 2 1/2 months later, the adjacent digit reveals the very same symptoms, redness and chronic inflammation that doesn't respond to either a dermachlor rinse or clavamox 2x daily. I feel certain that this digit will have to be removed too. My cat's vet is on holiday until September (approx. 3 weeks from today). The inflammation to my eyes seems to change daily. I'm waiting for a referral from her vet to have another surgeon do and examination and presumably a second amputation. Do you have any thoughts about this? Specifically, can my cat walk missing her two middle toes? Also, do you feel 3 weeks is too long to wait as the inflammation seems to increase almost by the day? Thank you!

Read more at: https://wagwalking.com/cat/treatment/digit-amputation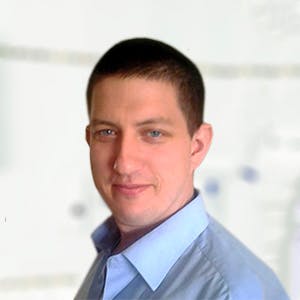 3320
Recommendations
Generally three weeks is not a long period of time, however if you are seeing daily changes to the digit you should visit another Veterinarian for an examination to be on the safe side. The two middle digits are the weight bearing digits but depending on the next examination it may be recommended to make a paw or partial limb amputation. Regards Dr Callum Turner DVM
Add a comment to Francine's experience
Was this experience helpful?
Bebe
Tabbie
3 Years
0 found helpful
Has Symptoms
Fractured toes aren't healing
My cat fractured 2 toes on a hind leg a month ago and it hasn't healed at all. Vet suggested amputation. Will he be able to live normally when he heals? He is quite the jumper. Can he still go outside?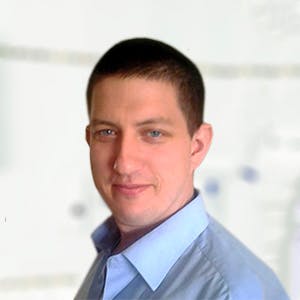 3320
Recommendations
The loss of a digit or two will have some effect on movement but not much, it depends on which toes are being amputated (the middle two are more weight bearing that the outer two). You should see which toes are affected and how he adapts to amputation before thinking about letting him outside. Regards Dr Callum Turner DVM
Add a comment to Bebe's experience
Was this experience helpful?
chispi
Cat
10 Years
0 found helpful
Hello, my cat had two of her fingers amputated because of a tumor eating her bone. All the tissue was taken out.

We live in a little village in Argentina and I wanted to ask you. How do we try to keep the woud clean. She does her business in a woodpelled and sme earth since she does not seem to wan to go only on the woodepelled. her ittle paw had for two days a cover but she shook it right off. we clean it ones a day so far with hidro and proxide and she is on antibiotics. How can we also prevent that the caancer spreads without chemeo since we have no access to this.
Thank you very much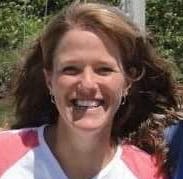 1611
Recommendations
Depending on the type of cancer, you may not be able to prevent it from growing, as some cancers do come back. Her surgery may have taken all of the cancer away, and it may not come back. You can ask your veterinarian more about what type of cancer they think it may have been and what you might expect as far as it coming back. To prevent infection, you can continue to do what you are doing, keeping it clean with an antibacterial wash and keeping her on her antibiotics. I hope that all goes well for Chispi.
Add a comment to chispi's experience
Was this experience helpful?
Maui
domestic short hair
3 Years
0 found helpful
My cat came home with a mangled front paw. Pretty much half of his paw is missing and one toe looks to be hanging on by a thread. He was able to put weight on it but limping. Immediately took him to the nearest emergency clinic that was open and that I knew could handle complicated surgeries. They were talking about limb recovery surgery or a possible amputation at the wrist. I've never heard of lower limb amputation in cats. I thought that they just had their whole leg amputated. $2300 just for his care in the hospital, not including surgery. Does this seem right? Can he be a happy cat without a paw? If he has a couple of toes left, can they just amputate the broken toes? My poor guy.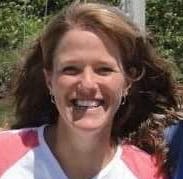 1611
Recommendations
Cats can do quite well with amputations, and they would be able to give you a better idea as to what amputations might be best, since they have seen Maui. If he does have the amputation, he will need to be an indoor cat, as it would be very dangerous outside for him with that limitation.
Add a comment to Maui's experience
Was this experience helpful?
Remmey
Scottish Fold
2 Years
1 found helpful
Hi I my cats toe is mostly cut off we think from getting caught in a door it's through the bone and the toe is just hanging by a bit of tissue I am wondering if he will be ok till the morning to take him to a vet because the closest 24 hour is about an hour and a half a way and I just got off 12 hour shift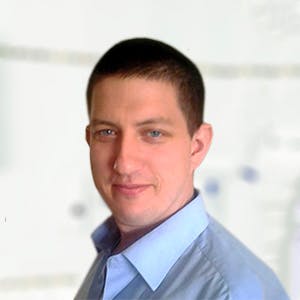 3320
Recommendations
In this situation due to the severe pain and high risk of infection I would recommend visiting the Emergency Veterinarian regardless of time, distance or cost; the longer you wait, the more treatment may be required which may result in longer recovery. It would be unethical to suggest anything different. Regards Dr Callum Turner DVM
Who would wait till morning when a toe is hanging by skin! My response is give the cat to someone who has the mindfulness to care for the Cat! Especially since mine is in an emergency vet at this time for the same thing. Let's cut your toe almost off & wait till morning to take you in! Rediculous.
Add a comment to Remmey's experience
Was this experience helpful?
Fred
Unknown
1 Year
0 found helpful
I adopted a cat 2 days ago that had a recent toe amputation. It has a foul odor, but there is no swelling or drainage. He is eating and drinking water. He is active and playful at times. Is the odor normal? What can I clean his toe with?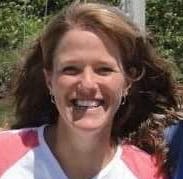 1611
Recommendations
A foul odor after a surgery is never normal, whether there is swelling or drainage. I'm not sure what medications he is on, but his toe may be infected, and he should be rechecked, either with the shelter that you adopted him from, or your veterinarian. I hope that all goes well for him!
Add a comment to Fred's experience
Was this experience helpful?