What are Feeding Tubes?
A feeding tube is used as a means of getting nutrition into a cat that needs to eat but has either lost their appetite (such as after major surgery) or has physical difficulty eating (such as a fractured jaw). It's important a cat continues to take in nutrition in order to speed healing and to prevent complications due to organ shutdown.
The vet can choose from different types of feeding tubes depending on whether the cat needs short or long-term support. The simplest option to fit is a naso-esophageal tube which can be placed under local anesthetic and sedation, whilst an esophageal or gastric tube require a brief anesthetic but are wider bore and can be left in place for weeks to months.
Once in place, a liquid diet is syringed into the tube so that it passes directly into the stomach.
Feeding Tubes Procedure in Cats
A naso-esophageal or naso-gastric tube refers to a flexible fine bore tube that is passed via the cat's nose down into the esophagus or the stomach.
To place one, the vet marks the tube with the distance from the cat's nostrils to the fifth rib. The cat is then lightly sedated and a few drops of local anesthetic dripped up the cat's nose. The tube is carefully inserted into the nose and gently advanced until the marker is reached. The vet then x-rays the cat to check the tube is correctly positioned and then glues or stitches it in place.
Placing an esophageal tube is more complex and requires a full anesthetic. The advantage is that a wider bore tube is inserted and can be left in place for longer.
The cat is anesthetized and forceps passed via the mouth into the esophagus. An incision is made in the skin over the forceps, such that the tip of the jaws can grip the feeding tube. The tube is pulled through the skin incision, into the esophagus, and up out of the mouth, leaving one end sticking out of the incision. The tube is then fed back down the gullet into the stomach. The free end sticking out of the incision is sutured in place with a Chinese finger trap.
Efficacy of Feeding Tubes in Cats
A feeding tube is an efficacious way of getting vital nutrition into a cat that is refusing to eat. A major plus factor is that the cat can still eat normally should they desire, and so once that cat regains their appetite the tube is simply removed.
How easy it is to tube-feed depends on the diameter, or bore, of the feeding tube. Naso-esophageal tubes by their very nature are only wide enough for liquids to pass along. This means using special liquid diets or diluting liquidized foods will be required. An esophageal tube has a wider diameter, which makes feeding liquidized regular food a possibility.
The tube is removed once the cat is eating on their own, which could be days, weeks, or months, depending on the reason for insertion.
Feeding Tubes Recovery in Cats
Placement of a feeding tube is quick and painless. Most cats are either unbothered by tube placement or recover rapidly. However, it is necessary to prevent the cat dislodging the tube when they groom, so it may be necessary to wear a cone or cover the external part of the tube with a dressing.
In a cat that doesn't require intensive nursing, it's often possible for them to go home to continue their tube feeding. It is crucial that the stoma site is kept clean and monitored for signs of infection. Should the latter happen then antibiotics are indicated, and in a worst case scenario the tube might be removed.
Removing a tube is simply a matter of removing the glue or sutures securing it in place, and gently tugging on the tube. The small hole through which the tube passed (for esophageal tubes) normally scars over and heals uneventfully.
Cost of Feeding Tubes in Cats
The cost of a feeding tube is rarely charged in isolation because it's usually placed as a result of trauma or sickness. For a nasogastric tube the cost of sedation, plus tube placement, and check radiograph could be $250 - $370. The more complex procedure of placing an esophageal tube involves full anesthesia and could range up to $800. But expect extra charges on top for management of the primary condition.
Cat Feeding Tubes Considerations
A cat that won't eat is a cat on a downward spiral. Lack of nutrition weakens the immune system and slows tissue repair. As if that wasn't bad enough, the cat has a quirky liver metabolism which makes the liver vulnerable to being flooded with fat (sending them into liver failure) when the cat is in a starvation situation.
Tube feeding provides an easy way of getting food into the digestive system, with all the benefits this brings with it. Also, a cat can still eat normally despite the presence of the tube, so it's fine to offer the cat food in a bowl at the same time as tube feeding. Once the cat's appetite has recovered and is eating freely on their own, then the tube is simply removed.
Feeding Tubes Prevention in Cats
Feeding tubes are mostly needed to support sick or injured cats. A trauma such as a fractured jaw is most commonly the result of a fall from a balcony or a road traffic accident. Thus, prevention is key, with the installation of balcony fencing and maintaining an indoor lifestyle.
For the sick cat, seeking veterinary attention promptly could make the difference between a cat with a minor problem who recovers uneventfully, and a critically ill cat as a result of secondary complications. The cat that is seen early in the course of a disease is more likely to respond to therapy and less likely to need supportive care, including a feeding tube.
Feeding Tubes Questions and Advice from Veterinary Professionals
Isadora
Maine Coon
4 Years
0 found helpful
Hi, my cat has probably ingested something chemical and has sites in her mouth. She now has a feeding tube in her neck. I was wondering if it's normal - about 6 hours after the surgery- that she is quite lethargic.

I'm worried. She purrs the purr of pain/stress and almost doesn't react. Very unlike her :(
Would my cat get put to sleep when he gets the esophageal tube removed or will he be awake?
My cat it's at the vets having being poisoned
She hasn't eaten for a week and now they have put a feeding tube in her yesterday she has done nothing but sleep for the past 24 hours
We are hoping that she is just exhausted and it's taking all her energy up digesting the food
Add a comment to Isadora's experience
Was this experience helpful?
Travis
Maine Coon
16 Years
1 found helpful
Travis has squamous cell carcinoma tumor under his tongue. We opted to get a feeding tube put in to circumvent his waning ability to eat. He had the etube t in yesterday but he is still really out of it. He also hasn't peed not pooped yet and it's been over 24 hours. The vet isn't in currently. Neither the lack of elimination not lethargy seem normal after how long it's been. We've successfully given him food 5 times through the tube including flushing with water. We've also just given him sub q fluids. We just gave him the buprenorphine in case pain is causing his lethargy.
Add a comment to Travis's experience
Was this experience helpful?
Henry
Tiger
8 Years
0 found helpful
Has Symptoms
Nausea, not eating, not drinking
My cat had stopped eating, drinking and using the litter box. All of a sudden.
Brought him to the vet where he was diagnosed with pancreatitis.

He still wouldn't accept food, so we put a feeding tube in him. He still
Gags and is very nauseous when they try to do feedings. He won't drink water on his own either. He seems so sad and uncomfortable. Henry is only 8 yrs old. Dr. Said let's give him one more night in the hospital and see how he does. I'm wondering if there is at home treatment for him?
Or is his quality of life not going to be the same?
Alexxa B- did your cat get better? Was the feeding tube hard for it. I'm going through the exact same thing right now. I'm scared for her and don't want her to be in pain. I want to do everything I can to get her better again. I would love feedback on how you got through the feeding tube stage and did any of your cats pop back to their self?
Hey I'm also curious about the outcome. Please update us if you can! I brought my baby Milo to the vet on Monday because he wouldn't eat during the weekend. Milo is a very large orange tabby who loves to eat so it was very noticeable when he stopped and wouldn't even eat cooked chicken. Was given appetite stimulant and ate when I brought him home. Ate a little more that night and next morning. Vet called the next evening with blood test results. His blood tests were high for bilirubin and is jaundiced and nauseous but normal temp and heart rate. The vet asked me to bring him in for hospitalization and he spent a day and a half there getting fluids, threw up overnight and they gave him anti nausea meds- the vet retested blood and bilirubin was even higher. The vet recommended we go to the emergency pet hospital for urgent ultrasound. Pancreas problems don't seem to be the issue but after ultrasound confirmed liver is inflamed. Waiting on biopsy results but he is hospitalized at the emergency hospital for a few days. He's getting fluids, antibiotics, different anti nausea meds, and they are planning on putting in a feeding tube tomorrow as long as the biopsy supports their theory of hepatic lipidosis.

How was the rest of your cats experience? Any tips for the feeding tube? Hoping they are not in pain or discomfort any longer 💕💜
i meant an appetite stimulant, not suppressant!
My cat has been dealing with pancreatitis for 3 years. She was put on femotadine (10mg)tablets for a while, and then we switched her to Cerenia (which is prescription). The Cerenia has been much more effective. However, when she has a full blown attack, we also have to give her an appetite suppressant such as Mirtazepine and Bupronex liquid for pain relief.
She does have a pancreatic cyst as well and has had to have that drained, but the biopsy and fluid both are benign. Pancreatic cysts often reform and are only seen on an ultrasound.
If you kitty doesn't get better after medical treatment, you might want to look into the possibility of a cyst. They can be quite common. You also have to be very careful with rapid weight loss because that can create fatty liver disease in cats.
Hi, my 3 year old cat suddenly had these symptoms and same exact situation. What was the outcome? What did your cat have/diagnosed with besides pancrititis?
Add a comment to Henry's experience
Was this experience helpful?
Gizmo
Maine Coon mix
14 Years
0 found helpful
Has Symptoms
oral squamous cell carcinoma
unable to take food orally
Hello, I was wondering if anyone else has noticed a drastic decrease in purring after e-tube placement. We are trying to assess if he is in more pain than we realize or if something else might be wrong. He takes his feedings well through the tube and is currently stable (for his condition).

For context our 12 year old cat had been diagnosed with oral squamous cell carcinoma, which after treatment (radiation) has "shrunk to almost nothing". He's still on maintenance Palladia alternating with a steroid. The tumor caused him to bite his tongue, part of which became necrotic and had to be excised, so that may also be the source of the lack of purring but he was purring still after the procedure to remove that part of his tongue.
His e-tube was placed due to difficulties he was having eating with the tumor and post treatment it seems that he may have lost much of the function of his tongue.
We just recently placed an e tube as well as tongue functions seems to have decreased. Did you ever find more information on this? What was your experience?
Add a comment to Gizmo's experience
Was this experience helpful?
Munchkin
tabby
5 Years
0 found helpful
My cat has had her feeding tube removed because the vet said she was only eating via mouth for a while. Now that she's home she has been gagging on the food and only able to take extremely small amounts at once. She had her jaw rewired and tongue down halfway back in about three weeks ago and is still a little weak. What is best to feed her and how so she doesn't gag?
Add a comment to Munchkin's experience
Was this experience helpful?
Sammy
tabby
3 Years
0 found helpful
My 3 year old cat had acute kidney failure due to a reaction to a Baytril injection he received to treat aspiration pneumonia. He was given IV fluids and his BUN levels are now normal, but he is still not eating. We have virtually tried a buffet of foods. We are syringe feeding, but he is not getting enough calories. If we decide to go with an E-tube, how long does it normally take for a cat to start eating orally again?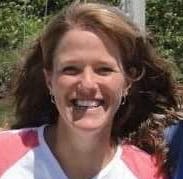 1611
Recommendations
Every cat is different in their response to therapy, and I can't give you a timeline for him returning to normal. Typically within a couple of weeks a cat will start to eat on their own, but it can be quicker or longer than that. An E-tube is a good temporary treatment for cats who don't want to eat but whom we think the condition is reversible.
Add a comment to Sammy's experience
Was this experience helpful?
Mr. Orange
Cat
11 Months
0 found helpful
My cat is 11 months old and seems to be experiencing kidney failure. His creatine level rose from 2.7 to 3.4 after 3 days, and during this time we were treating his symptoms and he see ed to feel better. Now he won't eat at all and I am considering a feeding tube. I'm worried though because he is so weak and it seems like his condition is irreversible. I just don't know what to do from here.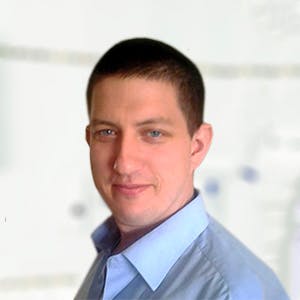 3320
Recommendations
A feeding tube is indicated in only certain cases, normally it is enough to force feed a cat with some smooth wet food mixed with water through a syringe; try to syringe feed drop by drop to see if there is any improvement and speak with your Veterinarian as they may give something to stimulate appetite. Regards Dr Callum Turner DVM
Add a comment to Mr. Orange's experience
Was this experience helpful?
Diddles
American Shorthair
12 Years
0 found helpful
My cat who's 12 was diagnosed with IBD and ulcerative lesions in his stomach and was put on a feeding tube because he was throwing up and not eating. He was doing good with the medication he was on and eating a good amount in his own. However once we stopped the mirtazapine he is only eating very small amounts, but still shows interest in food. The vet says that they don't want him back on it. He is beginning to vomit again. Not sure if it's due to him not being on cerenia anymore. Three times total, twice today this morning. It's been 17 days and I feel like he's going downhill. He's currently on prednisolone and an antiacid. He is very alert, active, playful, and grooms. My questions are: how long can the peg tube stay in for? What is the typical time frame for a cat with IBD to get better? Should I be changing his diet (raw meat diet) and if so how can I do it in a safe way where he is getting all the nutrients he needs? How long does it take for ulcers to heal in the stomach? Should he be on medicine to heal the ulcers? As well as be on priobiotucs to help aid with good bacteria in his bowels? What are some good follow up questions I can ask my vet? I really want him to get better. Thanks in advance.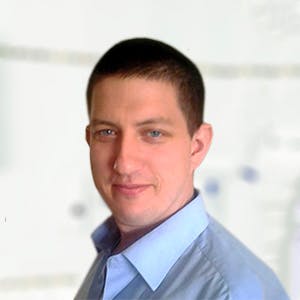 3320
Recommendations
The length of time a feeding tube can stay in place depends on the material the tube is made out of among other factors, generally we recommend a minimum of two to three weeks to prevent complications but some tubes may remain for months (see the bottom paragraph of the link below). There is no set time frame for recovery as some cats may require lifelong management. Diet should be made through trial and error to find the diet best tolerated by Diddles, if you're looking for dietary advice it would be better to consult a Veterinary Nutritionist (see second link). The ulcers will resolve when the underlying cause is managed or treated, again no set time frame; antacids are useful but you should discuss with your Veterinarian. There are no specific questions for your Veterinarian apart from to ask them why they are using a certain medication or why they stopped a certain treatment so you can better understand the process; you should read the third link to understand the condition and management options more. Regards Dr Callum Turner DVM http://veterinarycalendar.dvm360.com/feeding-tube-management-and-complications-proceedings www.petdiets.com/Ask-the-Nutritionist www2.vet.cornell.edu/departments-centers-and-institutes/cornell-feline-health-center/health-information/feline-health-topics/inflammatory-bowel-disease
Add a comment to Diddles's experience
Was this experience helpful?
Faust
short hair
8 Years
0 found helpful
My cat has had a feeding tube for about four days. He was tolerating the feedings up until today when he threw up. How fast should we be giving the food to him? Also should he be moving around? He sleeps for hours gets up and then just goes and finds another place to sleep. He had also started peeing outside of the litter box.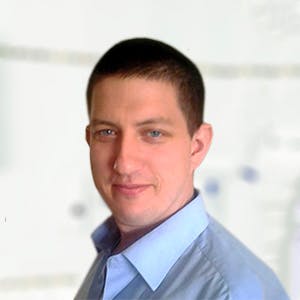 3320
Recommendations
The vomiting may have just been a one off, however you should ease the food in the feeding tube and not rush it to get it over with; if Faust is still vomiting you may break up the feeding into two with ten or fifteen minutes between each feeding. If the vomiting still continues you should return to your Veterinarian for an examination. Regards Dr Callum Turner DVM
Add a comment to Faust's experience
Was this experience helpful?
Remi
tabby
4 Years
0 found helpful
Hello. My cat is 4 years old and was diagnosed with fatty liver disease. She spent 5 days in the hospital and was sent home where she'd be more comfortable. She is still not eating on her own so we are having to syringe feed. We have hills AD food and a 10mL syringe. I am wondering how much I should feed her per day so that she is getting the proper amount of calories. In addition, is it possible for her to recover via syringe feeding or should we look into a feeding tube? The vet I took her to does not do feeding tubes so we would have to find a new vet and don't exactly have the funds to do that at this time. It kills me to see her jaundice and not eating, and I know she will die if we do not do what we can to help her.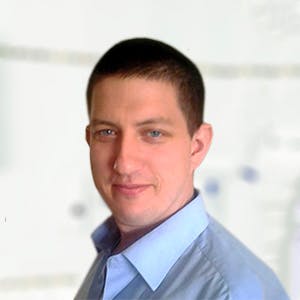 3320
Recommendations
For now, if Remi is tolerating the syringe feeding you should continue with it; the first link below goes into detail about feeding a cat with hepatic lipidosis (fatty liver disease) and give a formula for feeding taking into account body weight etc… If Remi stops accepting food by syringe, you may need to go down the tube feeding route and find a Veterinarian which will be able to place one. Regards Dr Callum Turner DVM http://veterinarycalendar.dvm360.com/hepatic-lipidosis-maximizing-successful-outcome-proceedings?pageID=3 www.msdvetmanual.com/digestive-system/hepatic-disease-in-small-animals/feline-hepatic-lipidosis
Add a comment to Remi's experience
Was this experience helpful?