What is Oxygen Therapy?
Oxygen therapy for cats is a form of treatment that delivers a controlled level of oxygen to the feline. Oxygen therapy can be delivered through the nose, the mouth, trachea tube, or normal breathing. Oxygen therapy is often prescribed and calculated (ml/kg) by the veterinarian, then monitored by the licensed staff. There are several forms of oxygen therapy a veterinarian can choose from to accommodate a feline's current state and overall condition.
Oxygen Therapy Procedure in Cats
Prior to hooking the feline up to oxygen gas, the veterinarian will review the cat's medical history and conduct a physical exam. Further routine diagnostic tests may be conducted after oxygen therapy has begun and the cat is stabilized.
Note that oxygen therapy can is a monitored procedure and, like other stabilizer therapies, can be delivered at a high or low rate. The calculations of rate of administration are to be determined by the veterinarian.
Below is a summary of each of the most commonly used oxygen therapy methods:
Nasal Cannula
A fast and easy technique that involves the placement of a human cannula. A nasal cannula is often placed when it is anticipated that the feline will be moved for diagnostic tests. In order to keep the two small prongs from slipping out of the nose, a nose band is creating using adhesive tape and skin staples. The Y section of the tubing will then be tightened behind the cat's head.
Nasal Catheter
Sedation is required to place a nasal catheter, which the veterinarian will select based on the feline's health. A few drops of proparacaine will be placed into the nostril to numb the area and a suture will be placed at the base of the nostril, which will serve as an anchor later on. A feeding-tube is selected (size and style considered) and lubricated with a water-soluble jelly. The length of the tube is pre-measured from the outside, along the cat's face before inserting the tube into the nasal cavity. Once the tube is in proper place, the premade suture at the base of the cat's nostril will be used to tie the tube and secure it. Tape will be placed around the cat's neck to anchor the loose tube and the end of that tube will be attached to oxygen.
Oxygen Mask
Oxygen therapy can be delivered through the use of an oxygen mask, specially designed for felines and commonly used during anesthesia. The correct sized mask is found and secured in place with either tape, or a feline muzzle. The mask is then attached to oxygen gas.
Crowe Oxygen Collar
An Elizabethan collar (one size larger than generally used for a cat) is secured around the cat's neck and an oxygen tube is allowed underneath the collar from below. Tape is then used to secure the collar is place. Plastic wrap is then laid over the face of the Elizabethan collar, covering 50-80% of the surface area.
Oxygen Cage/Chamber
A noninvasive form of oxygen therapy, filling a small space with oxygen to allow the feline to breathe in.
Efficacy of Oxygen Therapy in Cats
Felines requiring oxygen are in a life-threatening situation and oxygen therapy is one of the best stabilization treatments available. Oxygen therapy can give the feline's body a ready supply of oxygen gas with or without the need of inhalation.
Oxygen Therapy Recovery in Cats
Oxygen therapy for cats may be administered for a few minutes to weeks, depending on the feline's critical condition.
Cost of Oxygen Therapy in Cats
The cost for feline oxygen therapy depends on a variety of factors. Whether the feline was taken through emergency care or a regular clinic or hospital, the form of oxygen therapy, whether, a sedative was involved, the amount of oxygen delivered to the feline, and other diagnostic tests paired with the oxygen therapy can influence the overall cost of treatment. The cost of oxygen therapy can cost anywhere from $70 to $1,000.
Cat Oxygen Therapy Considerations
No true considerations are paired with oxygen therapy. The use of oxygen therapy is beneficial for all oxygen-deprived felines.
Oxygen Therapy Prevention in Cats
The need for oxygen therapy cannot always be prevented. Feline asthma, brachycephalic patients (flat-faced cats) and severe allergies are conditions a feline is born with, making prevention unobtainable.
Oxygen Therapy Questions and Advice from Veterinary Professionals
Aurora
Doemestic Short Hair
5 Months
0 found helpful
Curious if supplemental oxygen therapy would help an anemic cat who is not eating? Very anemic, 5 month old kitten who is not eating and rapidly losing weight. No diseases diagnosed, they don't know what is causing it. She has 3 brothers/sisters who are all healthy.
Add a comment to Aurora's experience
Was this experience helpful?
Mochi
Snow shoe Siamese
8 Years
1 found helpful
Mochi was diagnosed with Cardiomyopathy in 2011 and in 2017 with CKD. Due to his heart condition he's had episodes of rapid breathing/difficulty breathing and went in Congestive Heart Failure on more than one occasion, was hospitalized and given oxygen therapy and lasix shots while there. We were living in Honolulu, HI and moved here to Vegas not too long after he was diagnosed w/CKD. I've spent well over $13,000 in vet/ER care and can no longer afford the high cost of oxygen therapy at the vets. I know with Mochi's heart condition he will require oxygen therapy in the future and since i cannot afford to have it done at the vets, my only other option aside from euthanasia (which would only be an option for me when i feel like his quality of life was no longer good) would be to do the oxygen therapy at home like how i used to back in Hawaii. Thanks to his awesome vet who was more than understanding of hundreds and thousands of dollars at the drop of dime when i could be doing it in the comfort of Mochi's home where he'd be more comfortable and less stressed. I've tried to ask the vets here if they could give me a prescription for an oxygen tank and they refused to help me. What would they refuse to do this? All i want to do is to be able to make Mochi as comfortable as possible and at least if he received oxygen therapy at home i can be there with him when it does get to his "time". Is there some kind of law in Nevada about writing prescriptions for oxygen, i had no problem obtaining it from his vet back in Hawaii???
I am hoping Mochi is still with you. The solution is to purchase a used oxygen condenser on craigslist. Or somewhere that sells used medical supplies. It concentrates the oxygen in the air and puts out however many liters you need. It is for people or pets basically any one that needs oxygen. The vet told me to put my cat in the carrier put a plastic bag around it punch some holes in it and then have the tube of oxygen be infusing into the carrier. I'm trying to look up online to see how many liters. Oxygen doses or by liters per minute. Actually I'm going to call the vet office since they are open until 10 PM. Hoping this helps my sweet boy, TJ, that has congestive heart failure. It's a palliative treatment but one that might buy him a few days or a week (s) and he would be more comfortable.
Hi. I live in Hawaii and am looking into home oxygen therapy for my cat,as she has FeLv. Where was Mochi's vet here to do so? Which island?
I live in Nevada as well and after having my cat Ollie distressed and taking him to the vet where it alone cost me $250 a day for 4 days in there oxygen therapy box and recently for just an hour of treatment it cost $75, I decided to make my own oxygen therapy container using a 66 quart clear container and making holes in it to remove the carbon dioxide, found a oxygen concentrator on "Offer up" for $100, so far I've been giving my Ollie oxygen at a low rate of 1.5 lph for 20 minutes in the morning and night twice a week. At this point I'm looking to extend his life with the help of medication for his asthma and the therapy.
My cat, Jumbo, recently switched from Furosemide to Torsemide, and he no longer goes into heart failure.
Where do you buy an oxygen concentrator
I am dealing with this same problem, I bought an oxygen concentrator and built a chamber for pumpernickel to live in till her pnemonia clears up, it works great for 200 dollars
I'm so sorry they are not prescribing you oxygen to give at home. That just seems strange to deny that when vet med should be able to provide appropriate home care for your pet. My vet wrote me a script for oxygen and was able to buy and refill my tank at a local welding store with medical grade oxygen. They ask for a script to prove it. I'd highly suggest calling around to other vets who wouldn't/shouldn't deny you the care you need for your pet at home. That's just absurd to me and I really don't understand why they wouldn't supply a script for you.
Add a comment to Mochi's experience
Was this experience helpful?
Trip
tabby
4 Years
0 found helpful
Hi, my 4 year old rescue has severe asthma. His right lung collapsed due to we believe someone hurting him. He takes two puffs of steroid inhaler twice a day and two puffs of Ventolin once a day. He is also on a low dose of Prednisone every day. I would like to get an oxygen cage for him to help with bad attacks. What is the best one to get? Thank you
Add a comment to Trip's experience
Was this experience helpful?
Pulgarcito
Mix
1 Year
0 found helpful
My cat was diagnosed with HCM at age 17months (yes, 1 year and 5 months old). We're four months out from his diagnosis and recently bought an oxygen chamber from shopmedvet.com. We also bought an oxygen concentrator by Devilbiss from a local medical supply store. We did need a script for the O2 concentrator from the vet. Our reasoning was like many others: quality of life and a non stressful environment of care. We've used it defensively when we see his resting respiratory rate increase. We put him in there before bed or during his nap time (which is several hours a day for our cats). Normally 20-30 minutes or an hour has been sufficient. Today however he's been in there for 3.5 hours (still sleeping) so it just depends. Both our regular vet and his cardiologist felt it was a good idea to offer home oxygen therapy.
Add a comment to Pulgarcito's experience
Was this experience helpful?
Little Baby Graydee
American Shorthair
10 years
1 found helpful
Hello,

Our cat's x-rays show she has cancer. What is your opinion on giving her 35% food grade hydrogen peroxide to provide her with more oxygen to fight the cancer cells? Or would liquid oxygen drops help as well? How about Oxygen therapy, is it used in curing cancer?

We just found out about her condition on Friday, so not sure what path to take. Right now I am running playlists of audios with rife frequencies for curing cancer.

Thank you in advance.

Ron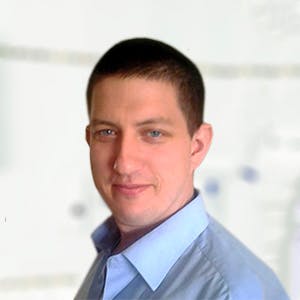 3320
Recommendations
There are many supposed 'cures' for cancer online and many of them will do more harm than good; 35% hydrogen peroxide would cause burns to the mouth if ingested orally and remember that we use 3% hydrogen peroxide to induce vomiting in dogs which have consumed toxins. Unfortunately there are many online testimonials and 'experts' giving advice but I have no evidence to support this theory. Treatment should be centered on pain management, chemotherapy/radiotherapy (if appropriate), supportive and symptomatic care. Regards Dr Callum Turner DVM
Add a comment to Little Baby Graydee's experience
Was this experience helpful?
Frankie
tiger stripe
10 Years
1 found helpful
My cat was just diagnosed with rather severe anemia. He is 10 years old and only 9 lbs. He has lost appetite, just sleeps, has a heart murmur - all just 2 months after he had surgery on his leg for a lump which was not cancerous. It is severe not moderate. He has seen his Vet Would something like liquid oxygen drops help him? How do you dose cats? Thank you.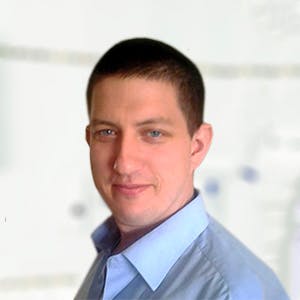 3320
Recommendations
From a scientific point of view, liquid oxygen is inert and does nothing within the body despite the claims made by manufacturers and any effects are down to the placebo effect; I don't have any information on liquid oxygen for cats but some manufacturers claim it is pet friendly (see link below). It would be more important to determine the cause of anaemia since that lowers the oxygen carrying capacity of the blood and try to manage the anaemia that way. Regards Dr Callum Turner DVM http://o2spabar.com/liquid-oxygen-faq/
Add a comment to Frankie's experience
Was this experience helpful?
Mimi
Tabby bicolor
13 Years
0 found helpful
Hello,
Mimi has been diagnosed with bronchitis and asthma 3-4 years ago. She had episodes of acute attacks a few times in the last two years and needed emergency attention. We administer seretide inhaler once to twice a day ever since. Her condition has gotten progressively worst although we do have very good days and she has a stable quality of life. She's extremely sweet. She had an attack last night and we brought her in, and she's been in the oxygen chamber for the past 48 hours together with all the test procedures. We were supposed to bring her home today but she could have panicked and her nose turned purple off the oxygen chamber and the doctor put her back in. How would you recommend an oxygen tent for home use for her? Any advice will be much appreciated. Thank you in advance.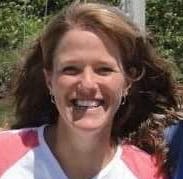 1611
Recommendations
I'm not sure that an oxygen tent at home is completely feasible, or safe, honestly. If you already have someone in your home on oxygen, have tanks and regulators, you may be able to fashion a tent of some sort, but to set that up can be complicated. Since you are working with your veterinarian for Mimi, they would be in the best position to let you know if that is possible for her.
My cat has pulmonary hypertension and lung disease - I just purchased the JorVet Buster ICU cage for her. I will be picking her up soon for this at-home treatment. She was also supposed to have come home and the same thing, once she was out of the oxygen tent her nose turned purple. I'm hoping this will provide good treatment for her lungs.
Add a comment to Mimi's experience
Was this experience helpful?
Paige
Unk
15 Years
0 found helpful
My cat was just diagnosed with 3rd degree AV block, and likely has congestive heart failure with pericardial effusion. She's in an oxygen controlled cage and her respiratory rate is increased. What signs should I look out for to know she's not comfortable anymore to guide me in the most difficult decision every per owner had to do?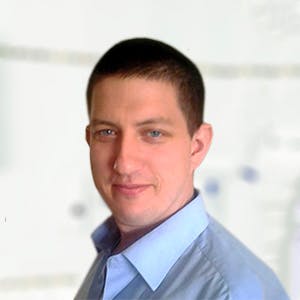 3320
Recommendations
With her age there are going to be limited options, but generally you need to look at Paige's quality of life and whether she can regain any quality of life or normality from where she is today; listen to your Veterinarian as they will lay out the situation for you and the options you have available, but your Veterinarian or myself cannot tell you that it is time since this is a decision you need to make and to be comfortable with. Regards Dr Callum Turner DVM
Add a comment to Paige's experience
Was this experience helpful?
Sweetie
Sphynx
2 Years
0 found helpful
Has Symptoms
Labored breathing, increased heart
Medication Used
Lasix plavix taurine and a heart me
My baby (2yo) has just recently been diagnosed with dilated cardiomyopathy. She started a couple heart meds yesterday, but her breathing is just so horrible that it makes me so sad to watch. I've been doing albuterol tx thru a nebulizer for about the last week, 2 to 3 times a day with what I would call very minimal results. However after clapping on her lung area after produce a fairly non productive cough. But only while I'm patting her. I'm just wondering if some sort of oxygen therapy might be in order for her for comfort measures as It just makes me so sad to watch her severely labored breathing. She still has a really good appetite. I just don't know where to go from here. Of courseI'd like a cure. But feel that's probably out of the question. So anything you can suggest to keep her comfortable. I refuse to let or make her suffer. So when I feel we're at that point, there will definitely be an extremely difficult decision to make. Right now. It's all about comfort!
Thank you so very much in advance!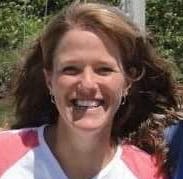 1611
Recommendations
Some animals with heart disease do benefit from oxygen therapy until the medications start to take effect, and it would be worth a recheck with her veterinarian to see if that may help her, or if there is anything more that you can do for her to keep her comfortable. I hope that she is okay.
Add a comment to Sweetie's experience
Was this experience helpful?
Hera
Seal point mix
11 Days
0 found helpful
Our cat has pneumonia and we've been treating with 2 antibiotics, levalbuterol nebulizer in a clear plastic storage container, coupage afterwards. She is now drinking water on her own, but I am still giving her baby food by syringe. A friend has offered an oxygen canister. Would we do it the same way as the nebulizer?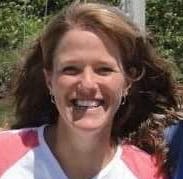 1611
Recommendations
Thank you for your email. In theory, yes, you would use the oxygen compartment in the same way that you would use the storage container. Since I can't actually visualize the set up that you have, however, it would be a great idea to have your veterinarian look at it and make sure that it will work, and that it is appropriate, just to be safe. I hope that everything continues to improve for Hera.
Add a comment to Hera's experience
Was this experience helpful?