What is Subcutaneous Fluid Administration?
A variety of conditions are treated in cats with subcutaneous fluid administration. This refers to the procedure of administering fluid, usually lactated ringer's solution, through a needle inserted under the skin. This treatment is used to treat or prevent dehydration in your cat and is commonly prescribed for cats with kidney disease, but also for cats experiencing dehydration in a variety of situations in which intravenous therapy is not a good option for administering fluids.
This procedure may be performed by your veterinarian in response to an acute conditions resulting in dehydration or when chronic kidney disease is present. Your veterinarian may instruct the pet owner on how to administer fluids at home to care for an animal with a chronic condition.
Subcutaneous Fluid Administration Procedure in Cats
Your veterinarian will determine the appropriate amount of sub-q fluid to be administered based on your cat's weight and condition. Ringer's solution is used, it may be supplemented with vitamins, minerals, electrolytes or other substances your veterinarian deems necessary. Solution should be stored in a cool place out of light and should be administered at room temperature if possible. Cats with CRF will require this treatment regularly, anywhere from once a week to daily.
When fluid is administered a lump of fluid will accumulate under the skin, this fluid will be absorbed by your cat's body over the next few hours. There are a variety of methods used to administer fluids below your cat's skin.
Syringe Method
The syringe method is used when small amounts of fluid are required quickly or when control of exact amount and speed of administration is required, for example where a heart condition exists. It may require assistance from a helper to restrain the cat during the process. Fluids are drawn from the bag of fluid by a large syringe, a butterfly needle is inserted under the skin, and the syringe is attached to the needle and fluids administered via the syringe to the cat. If more than one syringe is required, the syringe will be disconnected from the needle and another syringe with fluid attached to the needle to prevent the need for multiple punctures.
Give Set Method
The giving set method requires a bag of solution, attached to a tube, which has a volume control/lock apparatus attached to the tubing and a needle at the other end of the tube. The tube should be firmly inserted in the bag with the lock closed, the lock has a roller which can be adjusted to shut off or open the tube and control the flow of fluid. The lock will be opened, the fluid will then be allowed to run through to remove any air bubbles and the needle attached. It is important when handling this apparatus that the ends of the tube not be allowed to touch anything as they are sterile and need to remain so. The needle will be inserted in the loose skin on the shoulder blades or hipbones either to the right or left of the midline. The needle should be inserted with the sharp end pointing toward your cat's head and horizontal to the skin surface. The needle will be inserted gently but firmly into your cats roll of skin and then the lock on the tubing released to allow the flow of fluid. The procedure will take about 10 to 15 minutes, so it is important for your cat to be in a comfortable position and helpers available to restrain the cat if required. The bag should be elevated about 1 meter above your cat's head. The choice to give the fluid in two locations so that there is not a large fluid build up in one location may be made. Usually an average cat will receive 100-150 ml of fluids at one treatment time. When fluids have been administered the lock will be closed and the needle removed. The needle should be capped so as not to present a needlestick hazard. If the set is going to be used again a new needle should be placed on the set immediately after use.
Catheters and Skin Buttons
For chronic conditions requiring ongoing treatments, catheters or skin buttons may be considered to eliminate the need for repeated needle insertions. A catheter can be inserted subcutaneously and fixed in place while your cat is under anesthetic which will allow for the sub-q fluids to be hooked up directly to the catheter and administered without inserting a needle. This is a more invasive procedure and there is a risk of infection, blockage or irritation to your cat's skin present with this method.
Another method for administering sub-q fluids is the use of a "skin button" which uses a hypodermoclysis, a small circle with two parts, one on the surface of the skin and one subdermally. It can be inserted with local anesthesia and allows the skin to grow around the "button" decreasing the risk of infection. The "button" acts as a port for fluid to be administered, again eliminating the need to insert a needle. It can however become blocked or cause irritation to your cat.
Efficacy of Subcutaneous Fluid Administration in Cats
Subcutaneous fluid administration is not as direct a method for administering fluids as intravenous fluid therapy. Sub-Q fluid administration must absorb through the tissues and is not delivered immediately via the circulatory system, however it is very useful in a situation in which intravenous administration is not possible. Also, for cats living with CRF, sub-q administration allows for ongoing treatment by pet owners and can allow cats with this condition to live several years longer than they would without it.
Subcutaneous Fluid Administration Recovery in Cats
Immediately following sub-q administration of fluids your cat will have a lump where the fluid was inserted. This is normal and the fluid will absorb into the tissues. The fluid may move down into the abdomen or legs. Some cats are somewhat lethargic after treatment. Occasionally, fluid, sometimes with blood in it, will leak out of the injection site, this is not cause for alarm and will stop when fluid pressure decreases. Some cats do not tolerate this therapy well and find it stressful, if they have a chronic condition requiring treatment, an alternative solution may be needed. Cats with chronic conditions, or those experiencing an acute condition that has affected electrolyte imbalance or organ functioning may require a special diet after treatment to ensure return to normal functioning.
Cost of Subcutaneous Fluid Administration in Cats
The cost of subcutaneous fluid administration in an emergency or acute situation will vary depending on the condition being treated and other veterinary care requirements.
The cost of subcutaneous fluid administration for chronic condition such as kidney disease from a veterinarian is about $25 per treatment, for a cat requiring multiple treatments per month this can equal approximately $300 per month. If prescribed by a veterinarian for administration at home, the cost is approximately $30 per month.
A catheter or skin button costs approximately $100 plus the cost for insertion and required anaesthetic expenses.
Cat Subcutaneous Fluid Administration Considerations
For cats with chronic kidney conditions, sub-q fluid administration is a critical tool in extending their lives. However, cats with heart conditions may not be good candidates for this treatment.
There is a risk if excessive fluids buildup in the pleural or abdominal cavities. Some cats do not tolerate this treatment well and it is extremely stressful to them, taking away from their quality of life if required in a chronic situation. Alternatives may need to be examined in these cases.
Subcutaneous Fluid Administration Prevention in Cats
Preventing the requirement for sub-q fluid administration requires close monitoring of your cat to ensure they do not become dehydrated when experiencing illness or injury. A cat that is vomiting or has diarrhea should be examined by a veterinarian to ensure that they receive adequate treatment to address these symptoms before dehydration occurs. Feeding your cat an appropriate diet will also help to address any deficiencies in organs that may result in disease causing hydration problems and the need for subcutaneous fluid administration.
Subcutaneous Fluid Administration Questions and Advice from Veterinary Professionals
Ruby
short hair
15 Years
0 found helpful
There isn't a bulge under the skin after I've administered subcutaneous fluids to my cat. I watched the vet, I watched a video and think I've done it correctly but there is no bulge. She doesn't seem to be in distress, but there was a bulge yesterday when the vet did it. I called my vet and they didn't know why that would happen, but I'm worried I have done something seriously wrong.
Add a comment to Ruby's experience
Was this experience helpful?
Wilford
Short hair domestic
13 Years
0 found helpful
My cat has recently started these subcutaneous injections for his kidney disease. He's only had 2 so far, but with this second one the side the vet injected him in had a bulge and now his skin is kind of sagging heavily in that area. Is this normal or should I be concerned? The injection was about 3 hours ago. Thank you.
Add a comment to Wilford's experience
Was this experience helpful?
Mittens
tabby
19 Years
0 found helpful
I had a 19 year old cat with constipation. When to animal hospital 6 months prior, IV therapy and cisipride got her back to eating and drinking. I would periodically treat bout of constipation with a few days of cisipride, more water in food, and added pumpkin and homeopathic drops. Recently ran out of cisipride and she had another bout of constipation, and vet wanted to examine. With no blood work, they performed enema and sub q. When I picked her up, she was no longer herself, didn't want to eat or drink much, but did have one BM. Kept giving her food and water, 3 days later took her back to the animal hospital because she couldn't stand up. Sodium was off the charts and electrolytes were out of whack. Tried 8 hours of IV and blood work got worse. So we made the difficult decision to euthanize. Could the enema or sub q caused the high sodium, electrolyte imbalance, and/or the unstable hind legs?
Add a comment to Mittens's experience
Was this experience helpful?
Tigger, Lucy, Ellie
mixed
18 Years
2 found helpful
Hopefully this will help someone struggling with this issue as I was. I see here the average cost per treatment is said to be about $25 at the vet's office. With a cat requiring 2 or 3 or even more treatments a week this can become too cost prohibitive for most people, leaving only one option. I had 3 cats with kidney disease & had to find a better way as I do not have that kind of money. I was able to source the fluids & use rx discount cards to bring the cost down to less than $3 a bag of 1000 ml lactated ringers for a case of 12. The way I went about it is to provide the actual NDC # to the pharmacy (Walgreens) as they don't always think they are able to order it. (The first time I called I was told that they could not) I then called with the NDC# & they were able to look it up & order it. I think It's because it's not a common item that they are used to ordering & it's easier for them to tell you no. They did tell me that I had to order a case at a time in order for them to fill it but since then they said I can get them individually but it's more expensive. So I asked my vet to write me a scrip for 12. Without the rx discount card it would have been around $88. I have gotten it down as low as $25. The drip lines are reasonable at less than $3 a set. I ordered my needles from California Veterinary Supply in a box of 100 for around $12. You can buy certain needles individually as well for less than $.10 but I really like the Terumo ultra thin walled 21 gauge. My vet usually uses the 18g which are HUGE in my opinion. However I understand them needing to get the job done quickly. The difference is night and day as far as the insertion goes. And even with the smaller needles it takes less than 10 minutes to administer between 1-2 ml. I warm the fluids in a container of warm water which seems to make my cats more comfortable & willing to endure this often. I got an infrared thermometer to assist me in making sure the temp is not too hot. It was on sale for around $15. So an average set up for a 1000ml bag of fluids which for me equals about 6 treatments is about $6. Which is equals an average of around $1 per treatment to administer fluids at home vs $25 at the vet. With doing around 3 treatments a week at home for 3 cats it was the difference between $36 a Month vs $900 which was clearly cost prohibitive in my case. Not counting all of the time, gas and stress on your fur baby. Wow! I have never done the math before!) This was the only way I had/have been able to treat my babies the last few years. Otherwise I would have had to put them down because really who can afford that?! And for those who say they couldn't do it, I promise you that you can! I was a terrified mess the first several times I did it & I kept poking the needle all the way through the skin. I paid someone to come to my house to do it for awhile but they moved, so I was forced to soldier on & master it. Now I could do it in my sleep. Trust me, if You love your fur babies enough to do this, they know it & will forgive you! It's not a big deal, really! Plus, I see the tremendous benefit to the quality of life in my kitties. They feel so much better. Anyway, I really hope this helps someone out there struggling this issue.
Oop's I mean thanks Ryan.
Pamela, I believe they discontinued the Terumo utw needles in the 20g but I use the 21g & they work well for me. I get them from California Veterinary Supply. To me they seem to go in a bit easier than the others. It does take a tad bit longer but I just figure it gives me more one on one time so I can gently brush, scratch, nuzzle & reiterate to them that mommy loves them cuz who knows when the time will come to well you know. It came on rapidly in the past with my 2 other kitties that had this disease. One day they were fine then they went downhill pretty fast. I don't know how long the average cat can live with kidney disease but I'm confident mine lived at least a couple years longer then they would have had I not given them fluids. Anyway, I wish you the best. And Rick thanks 4 the info on specific lactated ringers solution. I did not know I could request the other.
Can confirm that Walgreens is an excellent choice for subq fluids. If you have a certain brand in mind (I prefer the B. Braun PVC/DEHP-free ringers), be sure to supply the NDC code and ask the pharmacist for no substitutions or else the distributor may swap it out for something you don't want. It's the same price either way so you might as well get what's safest for your fur baby.
Pamela, I tried the Terumo #20 needles and honestly wasn't impressed. Freckles did not react any less to them than the #18 needles and the flow is so slow that she was losing patience and wanting to stop treatment before getting her full 100 mL. I got a case of 100 BD #18 needles from Walgreens for under $10 using the FamilyWize RX discount card (which is free) and these seem to be sharper and hurt her less than the Monoject needles from the vet. Good luck to you and Bella!
I'm in the begin I g of subs fluids; I'm looking on where to get terumo utw needles, thought to try #20, but can't find them. Cost is a big issue, I'm on sad every penny counts. Vet gave #18, horrible, I can't bear to use them on my sweet girl Bella(15) needs 2x a week
Add a comment to Tigger, Lucy, Ellie's experience
Was this experience helpful?
Ehtel
Shorthair
18 Years
0 found helpful
I've watched videos where they use a butterfly catheter and a large syringe to give the cat sub q fluids, and I basically rigged this last night to give my cat hers (using the small tubing at the end of the ringer). she will absolutely not sit still for the IV drip. I have more fluid coming, but I don't know which butterfly caths to use for cats (I saw one last night online that was .75 a piece and now I can't find the website).
Add a comment to Ehtel's experience
Was this experience helpful?
Max
Mix
15 Years
0 found helpful
Medication Used
sub q fluids phosphorus binder, B12
Our 15 yr old cat Max was eating and drinking constantly but was losing weight for a couple of weeks, and then he stopped eating and acted lethargic. I thought he might be diabetic so we took him to the vet and he diagnosed him with renal failure. They kept him over night gave him sub q fluids and compared his numbers with the original blood & urine tests taken the previous day. There was little change and the vet recommended that we put him down because he had never seen cats recover with numbers so high and said he would be suffering if we waited too long. His bun 130 CREA 11.7 Phos 16.1 dropped to 13.8 after fluids. We cried and asked to take him home for a few days to say goodbye. I read everything I could find on the internet (especially catinfo.org) I read b12 ( prescription required) helps so we bought b complex at Murdochs (vet was closed) and gave .25 ml shot. He seemed to improve greatly so we called the vet and said we wanted to give him a chance. That was 9 days ago and he is back to his old self, thank God we didnt kill him. We give him sub q at home. He has had 4 treatments and went from squirming and fighting us to being docile and accepting to the treatment. The worse thing is giving him the appetite stimulent he rejects it because it makes him nauseous. I just ordered his fluids, vit b12 phosphorus binder, and mirtazapine (appetite stimulent) from Chewy at a huge discount compared to what the vet charged us ( disgraceful $35 for saline Chewy $9.99 Mirtazapine $26.89 for 7 pills Chewy .50 cents for 10 pills, B12 $15 for .32 fl Chewy 19.99 3.38 oz epakitin $79 Chewy $53 Dont buy your scripts at the vet, have them write a prescription and save a ton of money. Needles are really cheap at Murdochs (not Petco) We have spent about $750 so far with $650 at the vets. My advice is dont put your cat down until you know for sure ( with your own eyes) that they cant recover. We hope the box (coffin) we built wont get used for a long time, but do try to give the fluids yourself with the help of one person, it does get easier, and dont give up! Also, take your cat to the vet for periodic blood work because once symptoms appear they have lost 50-75% of their kidney function and kidney disease is the number one cause of cat deaths ( even at a young age) also, take them off ALL dry food as most vets think this is the cause of kidney disease.
Add a comment to Max's experience
Was this experience helpful?
Max
Short hair domestic
10 Years
0 found helpful
Why is my cat breathing hard after Subcutaneous injection?
Accidental gave him 200ml instead of 150 and he got up dizzy and walked away and now hes breathing heavy and fast.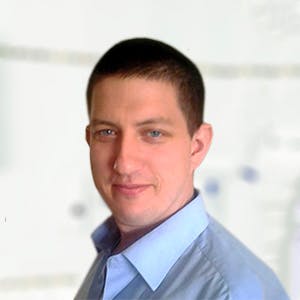 3320
Recommendations
An extra 50ml shouldn't cause breathing difficulty unless the thoracic cavity was punctured by accident during administration. I would keep an eye on Max but if the symptoms continue I would recommend checking in with your Veterinarian to be on the safe side. Regards Dr Callum Turner DVM
Add a comment to Max's experience
Was this experience helpful?
Simba
Siamese/orange tabby mix
16 Years
0 found helpful
Has Symptoms
decreased appetite, less active
What is the average amount of subq fluids (Ringer's Lactate) to give a 5 kg cat with chronic renal failure? I've heard 100-150, but I'd rather know ml/kg so I can be more precise.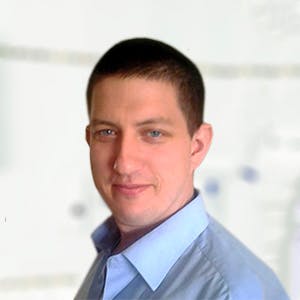 3320
Recommendations
Whilst there are guidelines for fluids, it all depends on the level of dehydration caused by the discrepancy between fluid intake and excretion; while maintenance may be set at a certain amount, it is better to determine the level of dehydration as a percentage and then work out the deficit using the percent of dehydration and body weight. It would be best to discuss this with your Veterinarian, but I've put two articles below going over the details since it isn't as straightforward as a set number of ml/kg. Regards Dr Callum Turner DVM http://veterinarycalendar.dvm360.com/fluid-treatment-renal-failure-proceedings-0 https://icatcare.org/advice/cat-care/how-give-subcutaneous-fluids-your-cat
Add a comment to Simba's experience
Was this experience helpful?
Leela
Unknown
12 Months
0 found helpful
My cat threw up this morning and was acting somewhat lethargic and crying a lot. We took her to the vet, who checked her temp, took an x-ray, performed a physical examination, and found no serious cause for alarm, but said she was a bit dehydrated and gave her subcutaneous fluid, along with a steroid shot and anti-nausea medication. Since then she has been much more lethargic than before and has laid on the couch all day with minimal movement and shallow breathing. I called the vet back and he said it might be a few hours or a day before she recovered and that unless things get worse not to worry. I am worried, though. Is this normal?
*She is spayed, about a year old, and 2 days ago took a dose of Droncit for tapeworm.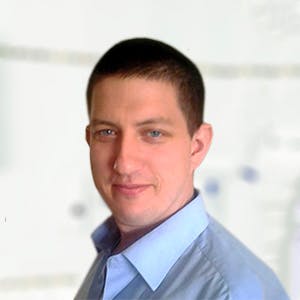 3320
Recommendations
Droncit (praziquantel) is safe for use in cats and only lists excess salivation and diarrhoea in less than 1.5% of cats as possible side effects or adverse reactions when used at the correct dose and has been tested at up to five time normal dose every two weeks in kittens as young at 5 weeks without any side effects; however both vomiting and depression are listed as side effects in cases of gross overdose. For now, you should keep an eye on Leela as we're not sure that the underlying cause for the vomiting and lethargy is and see how she responds to the treatment prescribed. Regards Dr Callum Turner DVM
Add a comment to Leela's experience
Was this experience helpful?
Nano
Siamese mi
3 Years
1 found helpful
Has Symptoms
Blood test report suggestted 4.8 cr
My cats creatinine was 4.8 and BUN was 132 ...my vet gave him IV fluids therapy for 7 days and still his UDR report suggest that his urine contain protein and WBC and RBC ....em worried he is not eating today after subcutaneous fluid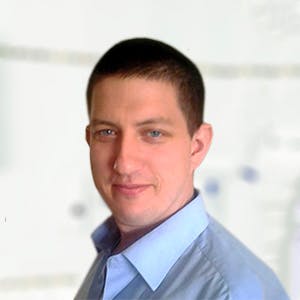 3320
Recommendations
For the time being it is more important that Nano gets fluids than food, however if the lack of appetite continues you should think about returning to your Veterinarian for a check; try to encourage eating (should be on a renal diet) and monitor for improvement. Regards Dr Callum Turner DVM
Add a comment to Nano's experience
Was this experience helpful?
Gwennie
Domestic short hair cat
15 Years
1 found helpful
Medication Used
Pain med as needed, she wont take
Renal + K - Potassium Gel
Could you recommend a vet who will come to my home to administer the subcutaneous fluids? My 15 year old cat Gwennie was diagnosed with kidney failure last week, after receiving 3 days of inpatient day stay at the VetSavers Pet Hospital in Carrollton. The visits were quite traumatic for her and I don't want her to have to undergo that kind of stress anymore. She was prescribed a potassium gel which I am supposed to mix with her new wet food, canned Science Diet K/D, but she will not eat food with the potassium gel mixed in. I live in the Colony, TX 75056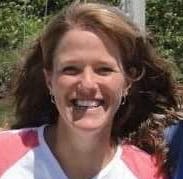 1610
Recommendations
Thank you for your email. I don't really have any way of determining if there is a veterinarian that will be able to perform that service for you. Two things that I might try would be to ask your regular veterinary clinic - a technician can give the subcutaneous fluids for you, and they could give you an idea how much that might cost. You can also ask your regular veterinarian about any mobile clinics in your area that would be able to provide that service for you. You may be able to learn to give the fluids on your own - it is difficult at first, but many pet owners are able to do this. You can ask your veterinary clinic more about that, as well.
Add a comment to Gwennie's experience
Was this experience helpful?