Adrenal Gland Cancer (Pheochromocytoma) in Dogs
Adrenal Gland Cancer (Pheochromocytoma) in Dogs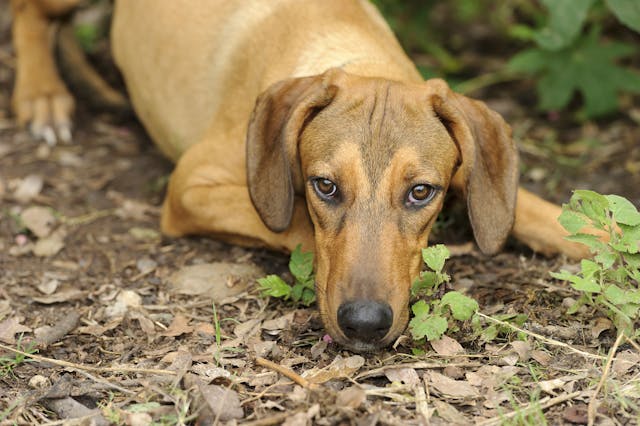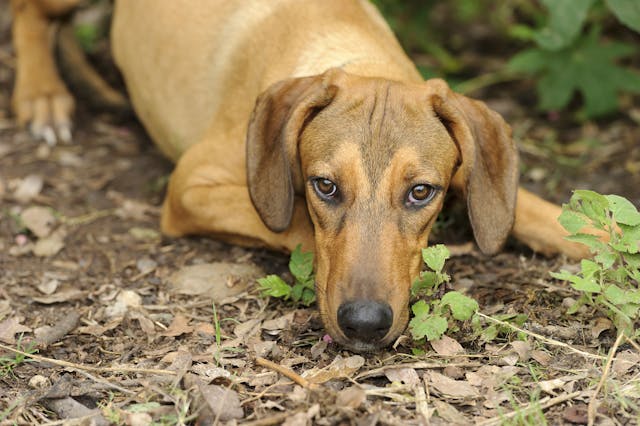 What is Adrenal Gland Cancer (Pheochromocytoma)?
Your dog's adrenal gland has two unique areas, which are the inner medulla and the outer cortex. The cortex has several layers that create and distribute three chemicals, androgens, glucocorticoids, and mineralocorticoids (aldosterone). What makes this type of cancer even more dangerous is the rate of speed with which it spreads to other organs. This happens due to the fact that the adrenal gland has a direct route through lymph nodes for distributing hormones, and cancer cells are able to be distributed right along with them. The cause of pheochromocytoma is not known yet, although some veterinary medical professionals believe that exposure to toxins or other chemicals may be a contributing factor.
Adrenal gland cancer (pheochromocytoma), which are endocrine tumors that come from the chromaffin (neuroendocrine) cells in the adrenal gland, are not common in dogs. Pheochromocytoma can cause an increase of hormones, which include epinephrine, aldosterone, and cortisol. These hormones cause symptoms that are like those that happen when your dog is stressed, only these can happen at any time, no matter whether your dog is stressed or not. Just like many other cancers, pheochromocytoma is most common in older dogs, and the average age of those with pheochromocytoma is about 10 years old.
Adrenal Gland Cancer (Pheochromocytoma) Average Cost
From 29 quotes ranging from $300 - $8,000
Symptoms of Adrenal Gland Cancer (Pheochromocytoma) in Dogs
The symptoms of pheochromocytoma may not be noticeable in many dogs, because they are mild, intermittent, and can be mistaken for many other diseases and disorders. Some of the most common are diabetes, renal disease, hyperadrenocorticism, and hepatic disorders. Clinical symptoms that are most often noticed are:
Abdominal distention
Acute blindness 
Anorexia
Anxiety
Collapse
Confusion
Depression
Diabetes
Diarrhea
Dry skin
Excessive thirst and urination
Irritability
Lethargy
Loss of hair
Lumps on neck and back from calcium deposits
Nervousness
Nosebleeds (epistaxis)
Pacing
Panting
Restlessness
Seizures
Shaking
Vomiting
Weakness
Weight loss
Top
Causes of Adrenal Gland Cancer (Pheochromocytoma) in Dogs
As with many cancers, studies are underway to try and unravel the mystery of this disease, which can be so detrimental to the health of humans and animals alike. Presently, the cause of pheochromocytoma is not known, although some experts believe it has something to do with exposure to toxins or chemicals.
Top
Diagnosis of Adrenal Gland Cancer (Pheochromocytoma) in Dogs
Your veterinarian will do a physical examination of your dog that includes body temperature, weight, height, heart rate, respirations, blood pressure, and reflexes. He will do some neurological tests to see if your dog's sensory and motor skills are normal, as well as balance, coordination, and cognition. Laboratory tests, such as complete blood count, blood chemistry profile, glucose levels, urinalysis, and fecal examination.
Your dog's medical history is usually needed to inform the veterinarian of any illnesses or injuries your dog has had, and if his immunizations are up to date. Be sure to let him know if there has been any strange behavior or change in appetite. A fine needle aspiration will be done if it is possible to remove cells from the tumor for analysis. This will let the veterinarian know if the tumor is cancerous. An MRI, ultrasound, CT scan, and x-rays will be done to determine the areas affected by the tumor and to see if it has spread.
Top
Treatment of Adrenal Gland Cancer (Pheochromocytoma) in Dogs
Since pheochromocytomas usually occur with other medical disorders, the veterinarian will want to treat the one that is the most serious first. Some of these are pulmonary edema, heart attack, cerebral hemorrhage, extreme increase in blood pressure, and heart failure. Treatment for pheochromocytomas includes removal of the adrenal gland and nearby lymph nodes. If it cannot be removed with surgery because of other illness or age, medications such as Lysodren can be used. However, this drug may also have serious side effects, so the veterinarian may choose to keep your dog under observation for the first 24 hours. The surgery to remove the adrenal gland is complex and has many possible complications, such as severe spikes in blood pressure and pulmonary embolism. Some other critical side effects of surgery may include electrolyte imbalances, hemorrhage, and pancreatitis.
The best treatment for any kind of tumor is surgical removal, but sometimes that is not an option. Sometimes, it may be necessary to remove the gland as well as the tumor, in which case your dog will need medication indefinitely to regulate his hormones. In some cases, the tumor may be unable to be removed, such as when it has integrated itself into a vital organ or if it has already metastasized. In these cases, chemotherapy may be suggested if your dog is in relatively good health, but these tumors are hard to treat with chemotherapy alone.
If the tumor is small and has not spread, the veterinarian may decide to use radiofrequency ablation (RFA) to kill the cancer cells. This procedure is done by sending a current of high temperature through a tiny needle into the tumor, which has been very successful in the past, and is less invasive than surgery.
Top
Worried about the cost of Adrenal Gland Cancer Pheochromocytoma treatment?
Pet Insurance covers the cost of many common pet health conditions. Prepare for the unexpected by getting a quote from top pet insurance providers.
Recovery of Adrenal Gland Cancer (Pheochromocytoma) in Dogs
If your veterinarian is able to remove the entire tumor without damaging the endocrine glands, the chances of your dog's survival is excellent although there is a chance that the tumors may recur. If you and the veterinarian are able to catch it early enough, another treatment can virtually eliminate the chances of a recurrence. Be sure to follow up with your veterinarian regularly and contact him if there are signs of the tumor returning.
Top
Adrenal Gland Cancer (Pheochromocytoma) Average Cost
From 29 quotes ranging from $300 - $8,000
Top
Adrenal Gland Cancer (Pheochromocytoma) Questions and Advice from Veterinary Professionals
ehpunie
American Staffordshire Terrier
7 Years
0 found helpful
0 found helpful
Has Symptoms
Shallow Rapid Breathing , Fever , A
hello, I'm looking for an oncologist that provides Radio frequency ablation for bone cancer, please call me if you have any question 213 948 3188, I'm willing to pay extra since its a sunday.... my dog needs help....
Aug. 12, 2018
ehpunie's Owner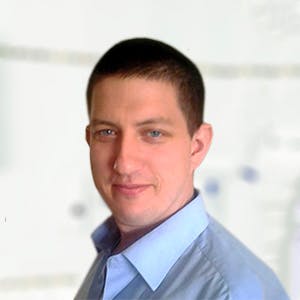 0 Recommendations
Without knowing where you live I cannot make any specific recommendation, the best course of action would be to call around some Oncology Specialists using the link below to find Speciality Centers however this isn't a widely available treatment. Regards Dr Callum Turner DVM http://find.vetspecialists.com/
Aug. 13, 2018
Was this experience helpful?
Cooper
Cavachon
11 Years
0 found helpful
0 found helpful
Has Symptoms
High Blood Pressure. Squinting
High Blood Pressure. Squinting.
11 year old dog diagnosed with pheochromocyoma. Has very high bp which we are trying to control with Amlodine. We started him on phenoxybenzamine, however had to stop due to recent diagnosis of glaucoma. He is on eye drop medications to lower glaucoma. Surgery does not seem to be an option. What other medications besides the phenoxy can be used? Is chemo or radiation an option?
Aug. 3, 2018
Cooper's Owner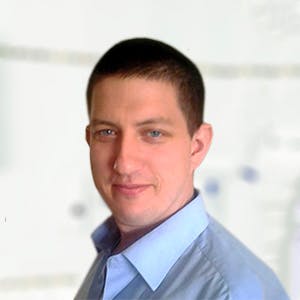 0 Recommendations
Since pheochromocytomas are normally successfully removed surgically, there is little to no information on chemotherapy or radiotherapy; if there are issues with getting the blood pressure under control it may be worth consulting with an Internal Medicine Specialist or Oncologist on this. Regards Dr Callum Turner DVM www.addl.purdue.edu/newsletters/2007/Spring/CP.htm http://veterinarycalendar.dvm360.com/pheochromocytomas-dogs-and-cats-proceedings
Aug. 4, 2018
Was this experience helpful?
Adrenal Gland Cancer (Pheochromocytoma) Average Cost
From 29 quotes ranging from $300 - $8,000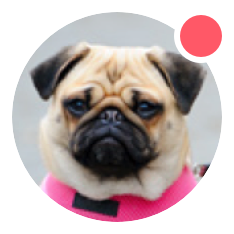 Need pet insurance?