What are Ehrlichiosis?
In the 1970's ehrlichiosis was first recognized as a significant and serious illness; due to the infection and death of many military dogs returning home from the Vietnam War.
Also known as canine hemorrhagic fever, this condition can cause lethargy, breathing problems, and ocular discharge. Other names for this condition are canine typhus, tracker dog disease, canine rickettsiosis, and tropical canine pancytopenia.
Ehrlichiosis is an infectious tick-borne illness caused by Ehrlichia, a bacteria belonging to the family Ehrlichiaceae. The bacteria attacks the canine's blood cells, progressing into a chronic infection.
Book First Walk Free!
Symptoms of Ehrlichiosis in Dogs
The symptoms of ehrlichiosis can vary from mild to severe. You may notice one or more of the following symptoms:
Ticks found attached to your pet
Fever
Lethargy
Weakness
Weight loss
Difficulty breathing
Sneezing
Anemia
Discharge coming from the eyes
Lack of appetite
Nasal discharge
Joint pain
Swelling of the legs
Nose bleeds
Loss of coordination
Swollen lymph nodes
Edema (retention of fluids under the skin)
Bleeding inside the eye
Blindness
Types
The acute stage occurs early in the disease, several weeks after the canine was infected. During this stage the infected dog may have a fever, respiratory distress, swollen lymph nodes, weight loss and bone marrow suppression. This stage may last a month.
The sub-clinical stage has no outward symptoms even though the organisms are still present. The dog's immune system may be able to eliminate the disease during this stage.
The chronic stage is the most serious stage of the infection and can be fatal. During this stage the canine will have a low platelet count and may experience, lameness, low blood count, nose or eye bleeding, and kidney disease. The bacteria may also spread into the organ tissues, especially those of the spleen, liver, lung and lymph nodes.
Causes of Ehrlichiosis in Dogs
The most common cause of ehrlichiosis is the bacteria Ehrlichia canis which is transmitted to the canine through the saliva of the brown tick
Brown ticks can be found in southwestern and Gulf Coast regions of the USA
The Anaplasma bacteria can also cause ehrlichiosis, transmitted by the saliva of hard shelled ixodes ticks
Ixodes ticks can be found in California, Midwestern and Northeastern states
Ehrlichia chaffeensis are transmitted by the saliva of the lone star tick
Lone star ticks can be found throughout the Eastern, Southeastern and Southcentral states
It is also possible for dogs to become infected through a blood transfusion from a dog that has ehrlichiosis
Diagnosis of Ehrlichiosis in Dogs
Your veterinarian will take a thorough medical history of your pet. He will ask questions regarding the existing health concerns and when the onset of the symptoms started. Your veterinarian will then perform a physical exam.
The veterinarian team will most likely recommend bloodwork. A complete blood count test (CBC) usually will show a decreased number of platelets and low red and white cells in pets infected with ehrlichia. An ELISA test will check your pet's serum (blood that has been allowed to clot then spun down in a centrifuge) to detect antibodies to ehrlichia bacteria. Another diagnostic test that may be recommended is the polymerase chain reaction (PCR) test. This test helps identify specific genes unique to ehrlichiosis.
To help your pet with his current symptoms your veterinarian may prescribe antibiotics before all of the results of the blood test return. The sooner the treatment for tick-borne disease starts, the better.
Treatment of Ehrlichiosis in Dogs
Dogs that have severe anemia or are experiencing bleeding problems may need to be kept overnight for observation and possibly require a blood transfusion. If your dog is dehydrated, he may need to be given intravenous fluids that contain electrolytes.
Antibiotics such as doxycycline, tetracycline, minocycline, or oxytetracycline are all very effective treatment against ehrlichiosis. Treatment may last up to six weeks to ensure a full recovery. If your pet's bone marrow was compromised he may be prescribed androgen steroids to help stimulate bone marrow production.
Recovery of Ehrlichiosis in Dogs
Follow-up visits will be needed to re-run bloodwork and check on your pet's progress. Prognosis for canines with acute ehrlichiosis is very good if the treatment plan is followed. Dogs with subclinical ehrlichiosis may remain in this phase with no symptoms for their life time. In the case of chronic ehrlichiosis, it may take longer for your pet to fully recover.
To prevent ehrlichiosis from recurring, your veterinarian can suggest tick preventatives for your dog such as dips, sprays or monthly topical. It should be noted that humans can also become infected with this disease as the result of a tick bite.
Ehrlichiosis Questions and Advice from Veterinary Professionals
Jax
Doberman Pinscher
8 Years
2 found helpful
So my dog Jax is a Doberman pincher. In 2012 he was ran over by a farm tractor no internal bleeding no broken bones. 2014 dx with Ehrlichiosis treated it. We know he has very bad arthritis so about two weeks ago he started having trouble getting up his back legs hurt and also getting off couch he would have to rock and sometimes even fell. So fast forward to Monday 11-5-18 took him to vet treated for arthritis started rimadyl and Wednesday started gabapentin by Thursday he was tripping over his own front front legs and would fall over. Took him back to vet he has Ehrlichiosis. By this point he's not walking or even standing at all still feels his feet starting yesterday if I play with his pads he reacts. So then Monday we took him back to vet took him off rimadyl got a steroid shot and started on a steroid taper. Any words of advice? Do u think we will ever walk again?
Gretchen K. my dog is at UPenn now with kidney failure from Erlitchia. They didn't give him a very good prognosis cause of his bloodwork. How is ur dog now?
My dog is at UPENN vet Hospital with hemorrhaging out of the nose, signs that his subclinical erlichia has gone acute. They have him on doxycycline and large doses of prednisone. HOWEVER, I have a consult this morning with a world-renowned naturopathic vet (also a VMD) who cured my dog in the 90's of advanced Lyme. Her name is Deva Khalsa (doctordeva.com). She spends part of the year in Pennsylvania where she's originally from, but when she's home in NZ, she does phone consults and works with your local vet. Just get your vet to work her protocol. She is amazing.
Add a comment to Jax's experience
Was this experience helpful?
Amadeus
Siberian Husky
16 Months
0 found helpful
Has Symptoms
Iris haemorrhage and nose bleed
I have a 16 month old husky. I woke up to find my dog bleeding from the iris in both his eyes. We had been to a dog show all weekend and I thought it was an allergic reaction to grooming products. The vet agreed with me. He had a small nose bleed later that day. The vet had never seen a dog bleed from the iris before. My dog is showing no other symptoms and is literally bouncing off the walls in his normal crazy Manor. The only photos I could find online of iris haemorrhage was of a dog with ehrlichia. I went back to the vet and asked about testing but he said no need. The next day the eyes were swollen and the blood had moved so I couldn't see the normal colour. I arranged an appointment with an eye specialist. He said it couldn't be an allergic reaction and he had never seen anything like it before. He sent me back to my vet and he finally ran some blood tests. They have come back as Anaplasma 1/100 and Ehrlichia 1/500 blood clotting is good. He hasn't done a full blood panel though and said there is no need. I have done a lot of reading and I have no idea at what stage my dog is. If we don't do more tests how will I know if the bone marrow is effected? My pups mother died 6 weeks ago from kidney failure bought on by leishmaniasis. Her only symptom was a runny nose. The vet said she didn't have leishmaniasis and it was OKgto give her a rabies vaccination. I went back a week later as she had a lump on her eye and insisted on the test and a full blood panel. It came back positive for high levels of leishmaniasis, kidney and liver failing. She stopped eating 2 days late. Was sick the next night then after an hours walk she started to pace and walk into things I took her to the vet and they put her on a drip but she died during the night. I had her tested for tick diseases so I am worried the pup might have inherited Ehrlichia from her. I haven't seen any ticks around since the spring.
Add a comment to Amadeus's experience
Was this experience helpful?
Cooper
terrier
8 Years
0 found helpful
My 8 Yr old wirey hair terrier just had blood work done and cam back positive for Ehrlichiosis and a high white blood cell count. The Vet said it was probably Leukimia or Lymphoma. Is it possible the Ehrichiosis has anything to do with that and it is not either of Leukimia​ or Lymphoma​.
Did you get an snswer on this. Have the same situation going on now
Add a comment to Cooper's experience
Was this experience helpful?
Buddy
Labrador Retriever
10 Years
0 found helpful
Buddy tested positive for Ehrilichia during routine Heart worm test 1 week ago. I found 2 ticks on him April 2018, but none since. My normal vet does not check for tick diseases during routine HW tests so he has never been checked. We were seeing a new (Holistic) vet, whose test did screen for tick diseases. He is asymptomatic, so we did a CBC test. All was normal except his MCHC which was only slightly low 32.1 (normal 32.6-39.2 g/dL).
I'm a little hesitant to put him on a 28 day course of antibiotics if not necessary, especially since he has a sensitive tummy. But I also don't want this to turn into a chronic, life threatening illness. Do some dogs fight off the infection without antibiotic? He is raw fed and in great health (other than some arthritis from elbow dysplasia).
Should I be concerned about the low MCHC?
Did your dog recover from erhlichiosis? My dog is badly suffering from erhlichiosis right now. I'm giving doxycycline.
Doug contracted it as a puppy and never had any symptoms until the age of 6 years old . He was lethargic and a bit lame. His blood work was good and the vet tested for tick disease which tested positive. Early treatment is very important so that it won't get progressively worse.
Yes, Please get him on antibiotics also get probiotics for his tummy.My Doug is suffering badly from Ehrilichia ( severe lameness, lethargy,depression ) Forti-Flora by Purina He
Add a comment to Buddy's experience
Was this experience helpful?
Fibi
German Shepherd
5 Years
0 found helpful
Hello ,
My Dog got infected with Ehrlichia our first vet put her on tetracycline for 3 weeks , after we stopped the antibiotic by 2 weeks her symptoms returned she started to have fever and throwing up again, so we decided to change the vet our new vet made a complete blood work for her which returned mostly as normal Minus EOS which was low (0.03)K/uL, so he put her on dexocycline for 6 weeks .

the question is , since her first treatment failed , what are the chance for her to recover on dexocycline , the sad part he didn't mentioned which stage her ehrlichia infection is at , but since her Blood test is not that bad i assume she didn't reach chronic phase yet , i would love if some vet clarify to me about her recovery chance and her infection stage.

thank you.
Add a comment to Fibi's experience
Was this experience helpful?
Boss
Labrador Retriever
4 Years
0 found helpful
Approximately a year ago Boss was diagnosed with Ehrlichiosis and placed on doxycycline, prednisone, and an anti inflammatory for a month. Within 24 he went from fatigued and depressed to his enthusiastic self. About 6 days ago he began acting lethargic and refusing to eat. After about 4 days of decreased appetite, vomiting and yellow stools we took him to the vet. The vet ran blood work and confirmed that he once again had Ehrlichiosis and that his RBC count was down to 27k and at 20k he would require a transfusion. I'm assuming that he is in the chronic stage rather than the acute stage? He's been on the medication for 24 hours at this point and is not improving as rapidly as he did previously. We return in 48 hours to the vet to run blood work again to evaluate whether his counts have dropped more. If his counts dropped more and we continued with hospitalization, what is the likelihood that he will survive?
**Added note I have been giving him Pedialyte (1L/day he is also regularly drinking water) to help balance out his electrolytes and he has been eating several time a day but I'm small amounts. His eating habits have varied from eating ground beef and rice, boiled chicken, peanut butter, and dog biscuits.
Add a comment to Boss's experience
Was this experience helpful?
Mikoy
Labrador
4 Months
0 found helpful
My puppy is about 4-5 months old and unfortunately he's been diagnosed with erhliciosis. He's been showing most of the symptoms and everyday it seems like nothing has improved even after taking some medications like doxycycline and taking iv fluids everyday. He's weight also keeps going down and that's my top concern. The vet already gave him some gel-like supplementary food just to make him eat something but I think it isn't enough. What possible food should I let him take that's safe for him? I just feel very worried all the time seeing that he doesn't have any stamina.
Add a comment to Mikoy's experience
Was this experience helpful?
Taddy
Shih Tzu
3 Years
1 found helpful
Hello, Good day!
My dog is a 3 yrs. shih tzu he's been sick for a week now. Refused to eat or poop. I visited vet doctor and have his blood check. Here are the results;
High WBC count , high lymphocyte, high granulocyte, high rcbc, high hemoglobin, low platelet , normal liver however with kidney problem. The vet doctor advised me to have him a Ehrlichiosis test asap. If my dog will be positive into this, what the best medicine i can get? Will my dog will still survive? there are nights he's shivering or involuntary muscle movements though he doesnt have a fever. Thank you very much!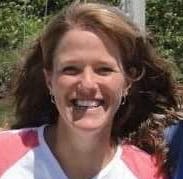 1611
Recommendations
Thank you for your email. It would be a good idea to have the test for Ehrlichia if your veteriarian has recommended it. If the test is positive, there aree very effective medications availabel to treat that condition, and recovery from the parasite should be routine, unless Taddy has other problems occurring that are unrelated. I hope that everything goes well for him.
Add a comment to Taddy's experience
Was this experience helpful?
Coby
Rottweiler
3 Years
0 found helpful
My Rottweiler husky mix was diagnosed with Ehrlichiosis 3 months ago, we went through the antibiotic treatment, and he seemed better. But now he doesn't seem to have an appetite,and he has diahrhea. Could it be that it is reoccurring? Can I start treatment again with doxycycline?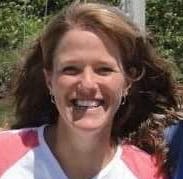 1611
Recommendations
It is possible that Coby's signs are related to a recurrence of Ehrlichia, but those signs can be related to many problems, and it would be best to have him seen by your veterinarian before randomly starting medications, especially since that medication can be upsetting to the stomach and GI tract, and may make the situation worse.
Add a comment to Coby's experience
Was this experience helpful?
Dottie
Australian Shepherd or Mini or Toy Australian Shepherd
2 Years
0 found helpful
Hi, I want to adopt a dog that was positive for Ehrlichia Canis/ewingii. The dog is not showing symptoms except for low appetite but I'm not sure if that's because she just got to a foster home a day ago. She seems happy and active. She is on an antibiotic though. Not sure but it's prob doxy. Is it possible for her to never show symptoms ever? Would you get her? I had a very sick cat in the past and really don't want to go through that kind of stress again. Is this common enough that dogs live normal long lives after being positive?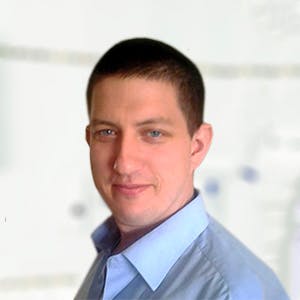 3320
Recommendations
Some treated dogs do remain asymptomatic carriers and the likelihood of another flare up is low, however you need to remember that the dog will remain a carrier; most likely doxycycline was prescribed which is the treatment of choice. Regards Dr Callum Turner DVM
Add a comment to Dottie's experience
Was this experience helpful?
Choco
Labrador Retriever
2 Years
0 found helpful
I rescue a dog 1 month ago. All healthy on his records except a little obese. So today is his first visit with Vet for wellness and vaccination . It came up he is positive for ECEE and given antibiotics. He does not have any symptoms and also was treated in April by resue center with Doxycylcline . Why he needs to repeat the antibiotocs again if he does not have any symptoms?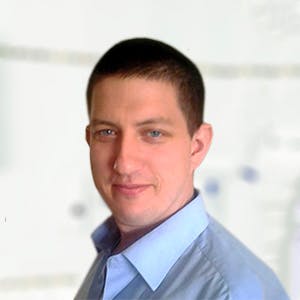 3320
Recommendations
There is some debate and controversy in the veterinary world regarding the treatment of symptomatic carriers, some Veterinarians will treat whilst the others will not; so any treatment is left to the discretion of the Veterinarian. Regards Dr Callum Turner DVM
Add a comment to Choco's experience
Was this experience helpful?
Doogie
Labrador Retriever
Four Years
1 found helpful
Hi, my three year old chocolate lab was diagnosed with Ehrlichiosis a year ago when we took him for his regular check up. He had been on Nexguard at the time and still is. The vet prescribed Doxycycline. He never showed any signs of being sick or that we noticed. I'm reading all these posts of dogs getting sick. Is it possible a dog would not show signs? We just took him for his yearly check up again and the Ehrlichiosis showed up. Any suggestions on how we can beat this for good?

Read more at: https://wagwalking.com/condition/ehrlichiosis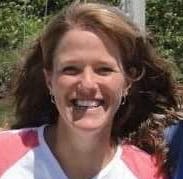 1611
Recommendations
Some dogs are Antibody positive for Ehrlichia long term, without actually having any clinical signs. We tend to treat these dogs if they are clinically ill, and monitor if they are not ill. It may not be possible to clear the infection permanently.
Add a comment to Doogie's experience
Was this experience helpful?
Alpha
Siberian Husky
2 Years
0 found helpful
Hi! My dog has been diagnosed with ehrlichiosis last January. After 6 weeks of treatment, his condition came back to normal, or so I thought. Last Saturday I had him checked because he hasn't been eating normally for the past few days and it was confirmed that he still is infected with ehrlichiosis. This time, however, it seems that he is not responding to the medications that was prescribed to him. He's still not eating normally, really weak, and just know I noticed that his hind legs are limping. I just need an expert advice on what to do. He's in pain and suffering and I can't seem to do anything as the medications doesn't seem to work this time. Thank you in advance!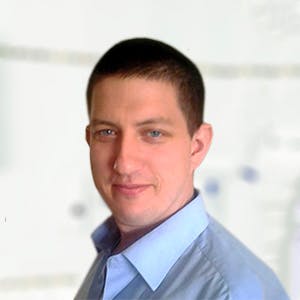 3320
Recommendations
Doxycycline is the treatment of choice in these cases, however there are some other antibiotics which may be used to treat Ehrlichiosis (see link below) but are generally considered as not as effective. Without examining Alpha I cannot prescribe any different antibiotic (legally) but would encourage you to discuss options with your Veterinarian. Regards Dr Callum Turner DVM www.msdvetmanual.com/generalized-conditions/rickettsial-diseases/ehrlichiosis-and-related-infections
Add a comment to Alpha's experience
Was this experience helpful?
Kici
Shih Tzu
9 Years
1 found helpful
Hai. My shih tzu tested positive for ehrlichia and he's in the chronic stage. My dog is now paralyzed for 2 weeks, anemia and he can't bark sometimes. The vet gave him doxy but I found no changes with him. Thanks to God he's still eating and poop normally. But May I know if my dog can be cured and walk like before? I just miss him jumping and kissing everyone in the house.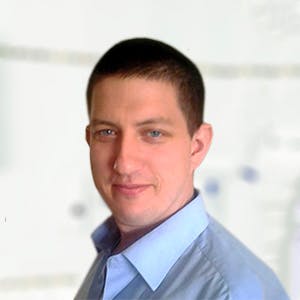 3320
Recommendations
Doxycycline is considered the treatment of choice for dogs with Ehrlichiosis and treatment may be for four to six weeks, but response to treatment depends on overall severity and Kici's general state of health. I cannot give you any assurance without examining Kici that he will recover or not, but response to treatment is normally good. Regards Dr Callum Turner DVM www.msdvetmanual.com/generalized-conditions/rickettsial-diseases/ehrlichiosis-and-related-infections
Add a comment to Kici's experience
Was this experience helpful?
Fritz
Dachshund
3 Years
0 found helpful
Hi, my dog was disgnosed with erlichia 3 weeks ago. He only started treatment for erlichia 4 days ago and rather than seeing any improvement I see he gets worse. He is having hard times walking, doesnt want to eat, he is getting constant ticks in his head, today he threw up 3 times and has cero coordination. The vet has said it takes at leats a minimum of 10 days to see any improve,ent. I am afraid he is not getting any better. He is shaking and has a hard time walking. No bloodfrom his nose, or in his peenor stool and his blood tests come out normal.
Are all these symptoms normal and how long does it take for the medicine to have some effect and we can see improvement. It is breaking my heart to see his like this.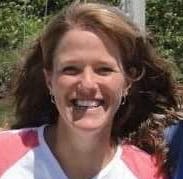 1611
Recommendations
Those signs aren't really consistent with Ehrlichia, necessarily. It would be a good idea to have a recheck for her as soon as possible if she is worsening, and not eating, and vomiting to see if there is something else going on with her, unrelated to the Ehrlichia. I hope that he is okay.
Add a comment to Fritz's experience
Was this experience helpful?
Kyser
German Shepherd
4 Years
0 found helpful
My German Shepherd was diagnosed with Ehrlichia a year ago. We went thru the normal treatment and he finally was back to about 95% after 9 months. But now, I'm noticing joint swelling in his back legs, loss of appetite, and he had vomiting 2 days ago. Can Ehrlichia come back after a full course of treatment?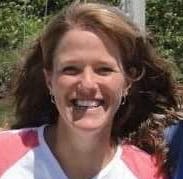 1611
Recommendations
Thank you for your email. If Kyser has been re-exposed to a tick borne disease, it can recur, yes. If he is clinically showing signs of Ehrlichiosis, and his test is again positive, it would be best to start treatment for him again. Your veterinarian can guide you as to whether this is the appropriate therapy for him, as I cannot examine or diagnose anything over an email. I hope that everything goes well for him.
May I ask something.?? I took to VET a stray dog explaining that i have it since yesterday, It does not eat at all, it is not moving at all, sleeping all the time. I asked to keep it, to do the blood test, to see his leg ( which had a problem also and to spay it. He started operation BEFORE to get the results from the blood test.THEN the results came and the dog has erlichia. And now the bleeding from the operation can not be stopped. He is trying to persuade me that in any case the dog would be dying . I believe after reading a lot that he SHOULD START treatment for erlichia and after one month make ANY OPERATION. PLs tell me your opinion.
Add a comment to Kyser's experience
Was this experience helpful?
Sunny
Pit bull
4 Years
0 found helpful
My Sunny is a 4 or 5 year male old Pitbull mix. He weighs 60.70 lbs (he is a bit over weight). We took him to the vet yesterday because two days prior he had vomited twice (foamy yellow, no food) and was not eating with quite the same enthusiasm he had always had. He also had a slight limp but only sometimes. Originally, our vet told us it was probably something he ate but I wanted a 4dx to check for heartworm because after Hurricane María, we missed a few doses of the preventive medication. He tested positive for ehrlichia. His blood work shows low RBC, low HCT, low HGB, low MCV, low MCH, low WBC, low NEU, very low LYM, and very low PLT. They started him on a high dose of doxy and prednisone twice a day, injected him iron and B12 and ordered us to find Erythropoietin, as they don't have any due to cost. We were able to give him his first dose (0.27 cc) of the erythropoietin today and he is due to have it again 3 times a week. My question is... even if he doesn't show many clinical symptoms (his gums are ok, he is eating, etc), what is his prognosis? How can we know that his bone marrow has been compromised? (our vet explained that he doesn't have the equipment for that)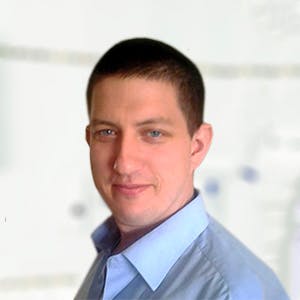 3320
Recommendations
Prognosis is generally good for dogs which are asymptomatic and with treatment with doxycycline for ten to twenty-one days along with supportive and symptomatic care should give the most favourable result. Blood transfusion is usually more favoured over erythropoietin but it depends on your Veterinarian's judgement of the specific case. Regards Dr Callum Turner DVM
Add a comment to Sunny's experience
Was this experience helpful?
Taddy
Shih Tzu
3 Years
1 found helpful
Hello Doctor,

My 3 yrs old shih tzu is positive for Ehrlichia and medication are provided ( Immunol Syrup, Nefrotec, Prednisone, BioCure) However my dog continuesly vomitting everyday. There are days were he will vomitt 2x yellow foam or white foam. Ive called the Doctor again and said it will only be alarming if my dog will be lethargy. Now I'm confused with what she said. Do I need my dog to be lethargy before doing some action rather than preventing it? Or its really normal with a dog suffering from Ehrlichia will be vomitting during the medication process? Also I noticed his left wyes is red, is it something to do withEhrlichia? Pls do help thank you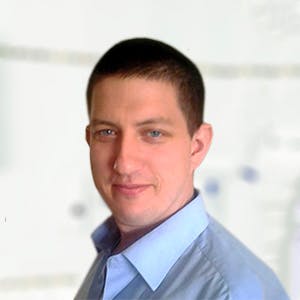 3320
Recommendations
Vomiting isn't unusual and may be due to the Ehrlichiosis, medication side effects or due to an empty stomach and acid accumulation; you should continue the treatment as prescribed by your Veterinarian, especially the BioCure (doxycycline). Apart from that, you should ensure that Taddy remains hydrated and is fed small regular portions of food throughout the day to prevent the stomach from being empty. Regards Dr Callum Turner DVM
Add a comment to Taddy's experience
Was this experience helpful?
Jasmine
n/a
3 Years
0 found helpful
Dr.

I have a question about first stage of Ehrlichiosis. I was notified recently while doing a yearly hw test that if i wanted to do the ehrlichiosis test. Of course, i said yes. I was unsure why they didn't ask prior to this with my other 2 dog visits. Although, i found out she came up positive for Ehrlichiosis she has no symptoms. After reading above, however, i am unsure if I am reading to much into, but noticed discharge in eyes, Difficulty breathing (only when time for feeding, recently she hasn't been doing this) and joint pane (she has been a jumper in her early days) she is only 3 to 3.5 yrs old. I went to another vet informed me to research it myself and decide from that point further what i want to do. He would conduct the Ehrlichia test. However, i am using Trifexis. Do you recommend a product that covers flea and ticks and also covers hw test.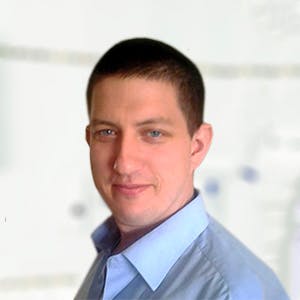 3320
Recommendations
There are a few options that may work for you but there is no one-fits-all treatment; you could either give Advocate and Advantage (both spot on treatments) on alternating two week schedules, Revolution and Drontal Plus or another combination of products. You need to find what works well for you, if you are able to get Jasmine to take tablets or not. Regards Dr Callum Turner DVM
I heard Heartguard and nexguard are good treatments, is that correct. However, regarding the Ehrlichia question? would you only test for Ecanus (I.E. ehrlichia canis) or Ehrlichia Canis (that shows platlet count, WBC, RBC) However, if it does come back positive is it okay to say not to treat with antibiotics? Or with it being a false positive, why is this occuring? Can they live their lives not being treated with antibiotic's and having a healthy life w/no issues? Thanks so much for your time Doc
Add a comment to Jasmine's experience
Was this experience helpful?
Loki
Border Collie
3 Years
1 found helpful
Hi, there. As of yesterday, Loki's 4DX test indicated he is positive for Ehrlichiosis. He is completely asymptomatic, but as my vet advised, we are having a CBC performed next week to ensure his platelet count is normal and there is no anemia. My question is, if the CBC comes back normal, should I proceed with a round of antibiotics anyway, in an attempt to rid his body of any remaining Ehrlichia organisms? I asked my vet this same question and he responded rather inconclusively that the organisms may or may not disappear on their own, with or without antibiotics. While I don't want to unnecessarily treat Loki, I also want to do whatever I can to rid his body of Ehrlichiosis in it's early stages, if that is possible. Thank you for your help.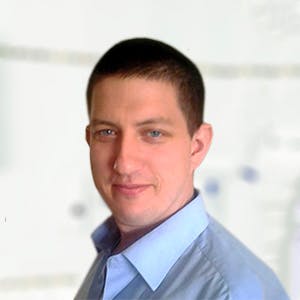 3320
Recommendations
There is a divided opinion in the veterinary community about treating asymptomatic dogs positive for some diseases like Ehrlichiosis, generally Veterinarians won't treat asymptomatic dogs but this is down to the Veterinarian especially if there is a low blood cell count or other anomaly found. I've added an interesting link below on the subject about whether or not to treat these types of infections in seropositive but asymptomatic dogs. Regards Dr Callum Turner DVM www.cliniciansbrief.com/sites/default/files/attachments/Subclinical%20Rickettsial%20Disease.pdf
Dr. Callum Turner,
Thanks so much for the information and link. I read over the article thoroughly; it was very informative and provided answers I was struggling to find through my own research. I will print it out and bring it to my vet at our next appointment.
Best,
Lauren and Loki
Question Dr Callum,

I cannot find your the article you posted regarding this subject. Do you mind helping me out. I truly appreciate it. currently, my dog has been tested she came up with Ehrlichia canine in her yearly blood drawn for HW test. They asked if i wanted to check for ehrlichia as well.
Thanks
Add a comment to Loki's experience
Was this experience helpful?
Tutu
American Cocker Spaniel
9 Months
0 found helpful
My dod has recently been diagonised erlichiosis...we admitted her for 7 days and was under tetracycline,plasma expanders and iron supplementation as she was severely anemic..at the time of discharge doc forgot to prescribe oral doxycycline..for 3 days post discharge her activity was as good as before ...and today its 4th day post discharge and we came to know that she has not been prescribed oral doxy...so will it be effective if we start it from today for few more weeks???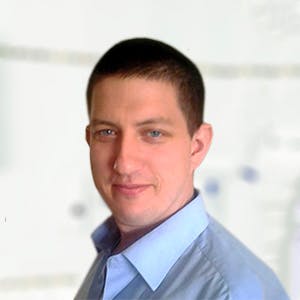 3320
Recommendations
Doxycycline is the treatment of choice for Ehrlichiosis and should be administered at the commencement of treatment; it is important to complete the course of treatment and treatment may be for thirty days or longer depending on the severity and progression of the disease. During treatment, other supportive and symptomatic care may be needed and given accordingly. Regards Dr Callum Turner DVM
Add a comment to Tutu's experience
Was this experience helpful?
Rusty
Irish Setter
10 months
0 found helpful
I have a 10 month Irish Setter who was diagnosed with Ehrlichiosis 1 week ago. We started doxy (for 30days) and has been really well all week. Today he woke up with a fever. Is it normal that he 6 good days and then suddenly gets a fever again?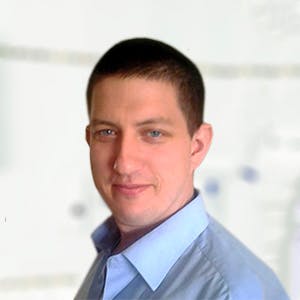 3320
Recommendations
Doxycycline is a treatment of choice for Ehrlichiosis and response to treatment is usually good, however there may be a few bumps along the way during treatment but the overall improvement should be seen day by day. If you do not see any improvement, visit your Veterinarian for another check to make sure that there are no complication or other problem. Regards Dr Callum Turner DVM
Add a comment to Rusty's experience
Was this experience helpful?
Fuji
Shiba Inu
2 years
0 found helpful
I adopted a dog positive for anaplasmosis and erlichia two weeks ago, she is doing great on doxy. My other dog a two year old shiba inu started having vomiting and diarrhea today with chills temp is normal 101 and she is a little dehydrated. Is it possible for her to have contracted one of these from our new dog? Our vet is booked today- I gave her cerenia, zofran, and a small dose of prednisone.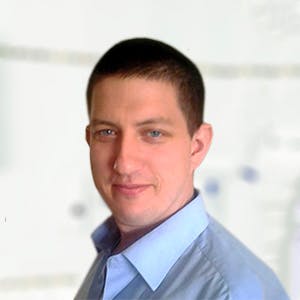 3320
Recommendations
Both Anaplasmosis and Ehrlichiosis are tick borne diseases meaning that for the infection to pass between dogs a tick has to feed from an infected dog before feeding on a non-infected dog. I would advise against treating the affected dog at home as medication wasn't prescribed to him and the medication may mask some symptoms when he is examined tomorrow by your Veterinarian. In the meantime ensure that he remains hydrated and comfortable. Regards Dr Callum Turner DVM
Add a comment to Fuji's experience
Was this experience helpful?
Jones
Labrador Retriever
6 Years
0 found helpful
Our lab was diagnosed with Ehrlichiosis over two years ago. He has re-occuring issues with seizures whenever his count for the disease goes up. We treat him with doxycycline and phenobarbital. Since we started with the medications his seizures seem to only happen a couple times a year .We continue to use tick prevention treatments on him and on our yard. We are worried that we are going to lose him sooner than we would without this disease. If we can treat the seizures and maintain his nutrition, is it possible for him to have a normal life span?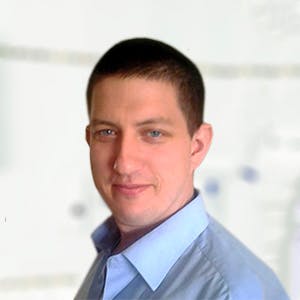 3320
Recommendations
Chronic infections of ehrlichiosis can be tricky, whilst effective management along with a good diet will give Jones a good life, I cannot give any guarantee that he will live a normal lifespan due to too many variables since a bad episode could be his last. I would take each day as it comes and do the best to live and enjoy your life together. Regards Dr Callum Turner DVM
Add a comment to Jones's experience
Was this experience helpful?
Bogba
LABRADORE
8 Weeks
-1 found helpful
My son received a puppy Labrador for his birthday 3 weeks ago. He was 45 days old. I noticed that he was infested with ticks, and I actually removed from him over 300 ( yes 300) ticks. He developed high fever and loss of appetite and the Vet has put him since 6 days on antibiotics and daily drippers and he was positive ehrlichiosts and sever anemia and low red blood cells count and platelets . We did (3) blood transfusions on 3 consecutive days. Is this the right approach, should we be doing a different treatment.
Please help.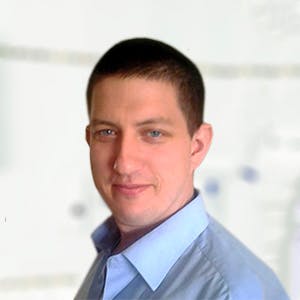 3320
Recommendations
Doxycycline is the treatment of choice for ehrlichiosis; along with this treatment, supportive and symptomatic therapy is required to keep hydration and blood volume (fluids and blood transfusion etc...). Treatment with doxycycline is for a minimum of ten days and may be required for more than three weeks if needed; other treatments are available but are not as effective as doxycycline. Regards Dr Callum Turner DVM
Add a comment to Bogba's experience
Was this experience helpful?
Spain
Border Collie
4 Years
-1 found helpful
Our dog is a Border Collie breed, he suffers nose bleeds twice a year for 2years and now he had lost his appetite, then anemic then suddenly he becomes weak and when we got him check up with the vet as the result of his blood test he suffers from kidney failure and his platets continue to low. Now he has an IV and medicated by doxycycline. Is there anything that you can recommend to us and is there a chance for my dog to recover?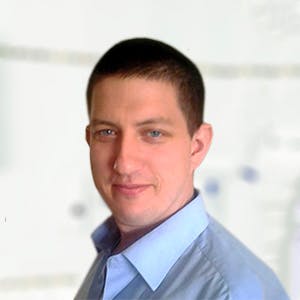 3320
Recommendations
Treatment for ehrlichiosis is doxycycline along with symptomatic and supportive therapy. Other treatment options are imidocarb dipropionate or tetracycline; but doxycycline is the treatment of choice. There are many different factors which will determine the overall prognosis, it will be a case of seeing how Spain responds to treatment. In chronic cases, symptoms may persist for months after the start of treatment. Regards Dr Callum Turner DVM
Add a comment to Spain's experience
Was this experience helpful?
Maverick and Bo
Rottweiler mix
6 Years
1 found helpful
My 6 yr old rottie mix was diagnosed with Ehrlichiosis. We took him and his other brother in for testing because we had to euthanize their brother for Lyme Nephritis, Ehrilichiosis, and hemorrhagic gastroenteris. One brother tested positive for Lyme disease and the other brother tested positive for Ehrilichiosis. Neither brothers were showing any signs or symptoms. We are currently treating with doxy twice a day for 4 weeks. My question is how will I know if this cured them. The doctor said we did not need to come back in for a follow up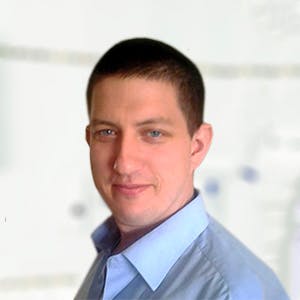 3320
Recommendations
It is usually best to get another Ehrlichiosis test done around six months after the completion of treatment to check for a seronegative status. Usually doxycycline is the treatment of choice and is effective treatment with successful results; a confirmatory test is always best. Regards Dr Callum Turner DVM
Add a comment to Maverick and Bo's experience
Was this experience helpful?
Charlie
Toy Poodle
14 Months
0 found helpful
Has Symptoms
gums bleeding, blood in urine
our toy poodle, 14 months old, has Ehrlichiosis and the vet, who is very good, is treating him, but we found out today he has suppressed bone marrow. He had a blood transfusion yesterday as well which has bought his blood count up and his platelets are going up too, after four days on the antibiotics, of a 26 day course. The vet has kept him in to continue fluids and monitor his blood. What generally are his chances if his blood keeps going up. HIs gums, which were the first sign we had are now not bleeding so much, well hardly any, and his urine this morning was clear.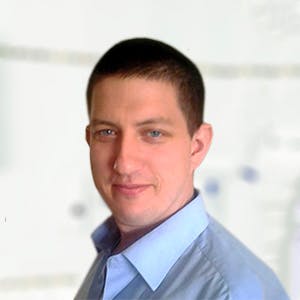 3320
Recommendations
In cases where there is bone marrow suppression, the prognosis is generally poor unfortunately. An important indicator to look out for would be reticulocytes in the blood which are immature red blood cells, if these levels stay constant or go up there is a slightly better prognosis but still guarded. It is also important to note that improvement in condition may be attributable to the blood transfusion and not an improvement in the severity. Regards Dr Callum Turner DVM
PLS RIGHT IN FILIPINO WORD
I have a 4 yr. old English Springer Spaniel. He began having seizures about a month ago at the rate of 1 every week to 2 weeks. Took him to our vet and he ran bloodwork which showed that everything looked ok. I asked for a lyme test before he was vaccinated so I would know if he tested positive for lymes. He was not positive for lymes, but he was positive for Ehrlichiosis. He's now being given Doxycycline twice a day. He had a seizure when we first started and had another one today. He's been on the med. for about a week now. I groomed him today and I wonder if that was too much for him in his condition. I need to know why these seizures keep happening. Can they be due to this disease? What should I do at this point?
Add a comment to Charlie's experience
Was this experience helpful?
Spain
Border Collie
4 Years
0 found helpful
He is on medication with doxycycline and IV but his platelet continues to go down and also as of this moment he started to pee involuntary. What can we do? Can he still recover? Or his condition will getting worst?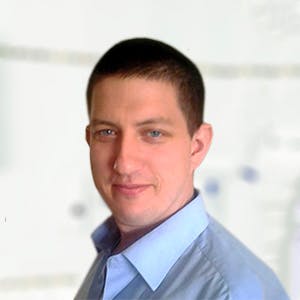 3320
Recommendations
I understand you are concerned for Spain, but I as I mentioned in my previous answer: there are many factors which will determine prognosis with chronic cases taking longer to treat. I am unable to give you a guarantee that Spain will be OK, I haven't performed an examination or tests myself so I am unable to give you the assurances that you are looking for. Regards Dr Callum Turner DVM
Add a comment to Spain's experience
Was this experience helpful?
Bluey
street dog
13 Years
0 found helpful
Has Symptoms
Trembling, especially in the hind quarters
Our dog Bluey, contracted severe tick fever as a puppy, he almost died after haemorrhaging. Since then he has lived 10 years with very little trouble, but in the last couple years has been prone to some trembling. Since 2 weeks he has been trembling almost constantly and has lost his appetite. Under the vets recommendation we started a course of doxyciclina and this seemed to help within 24 hours, but now one week later he is again trembling a lot and looking very uncomfortable. Is there something I can give him to ease the trembling?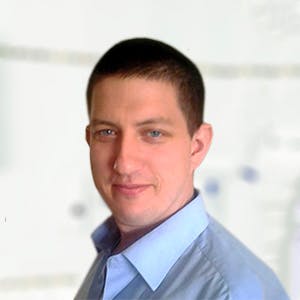 3320
Recommendations
The tremors may just be caused by old age, there are different medications which may reduce the tremors but would cause a depression in behaviour; considering Bluey's age there are many different possible causes for tremors. I cannot recommend the type of medication without examining Bluey, I would recommend discussing alternative options with your Veterinarian. Regards Dr Callum Turner DVM
Add a comment to Bluey's experience
Was this experience helpful?
Chui
Siberian Husky
1 Year
my dog was diagnosed with ehrlichiosis few weeks ago,, laboratory test shown that he has low platelet count, and with high sgpt like around 157(?).. the doctor gave her doxycycline 2 tabs twice a day, b complex ( because his legs are twitching, btw he got hot spots in his thighs, ) prednisolone 1 tab every 12 hours, and also liv-52 supplement for his liver.. we are force feeding him,, . is there a chance our dog can survive? his kidney is still ok. his head is poiting upward too and he has phlegm
Chui
Siberian Husky
1 Year
my dog was diagnosed with ehrlichiosis few weeks ago,, laboratory test shown that he has low platelet count, and with high sgpt like around 157(?).. the doctor gave her doxycycline 2 tabs twice a day, b complex ( because his legs are twitching, btw he got hot spots in his thighs, ) prednisolone 1 tab every 12 hours, and also liv-52 supplement for his liver. he is also vomiting every night for two consecutive days. we are force feeding him,, . is there a chance our dog can survive? his kidney is still ok. his head is poiting upward too